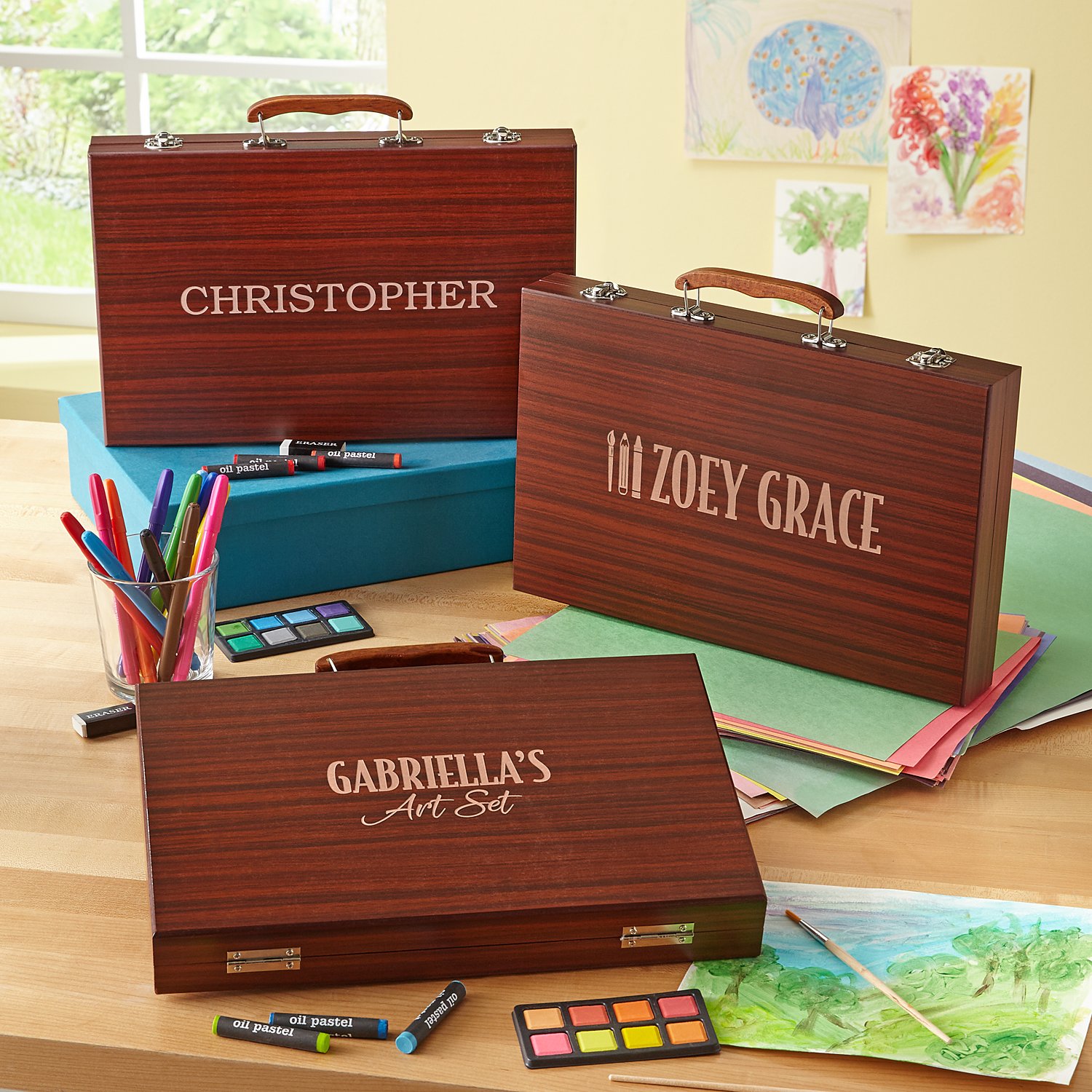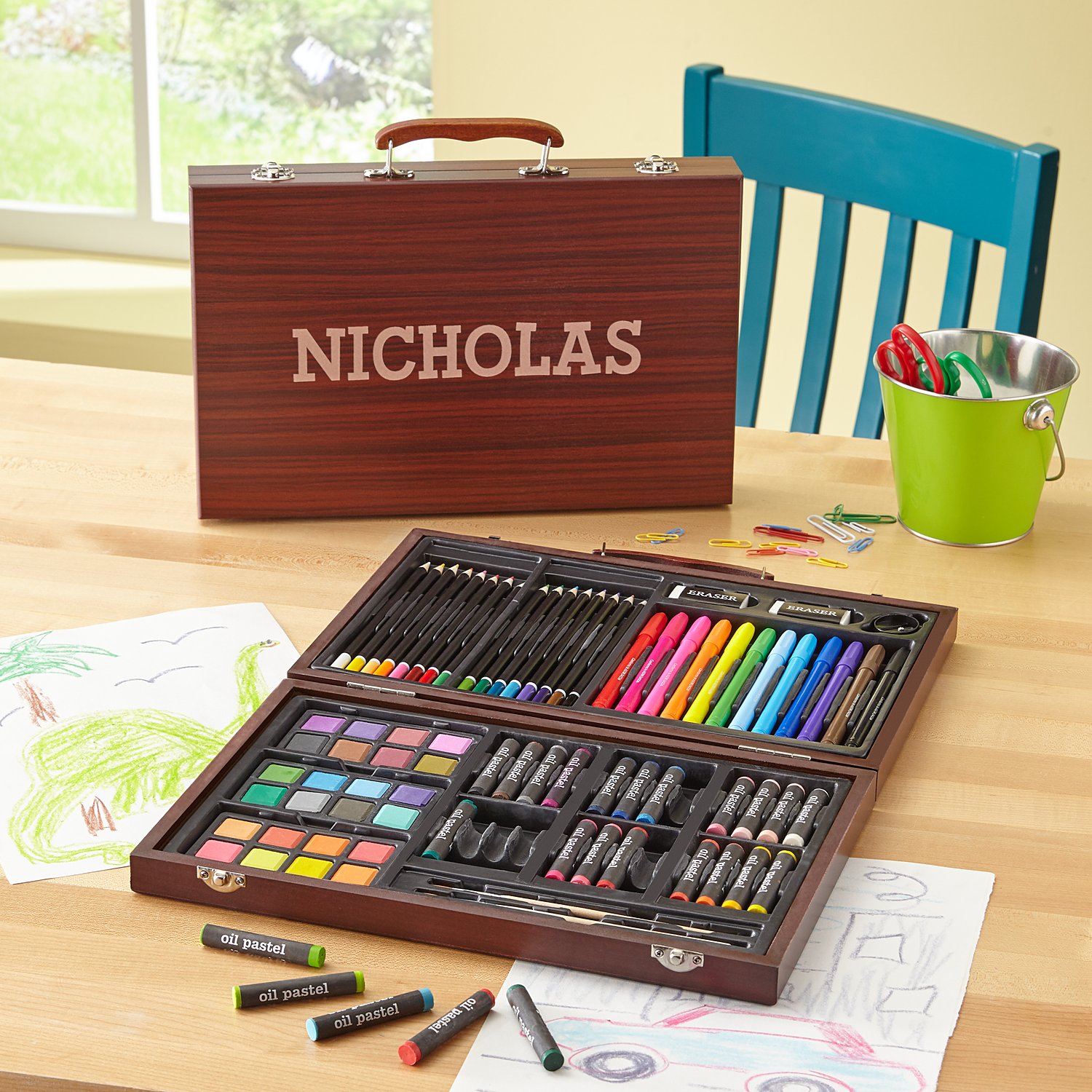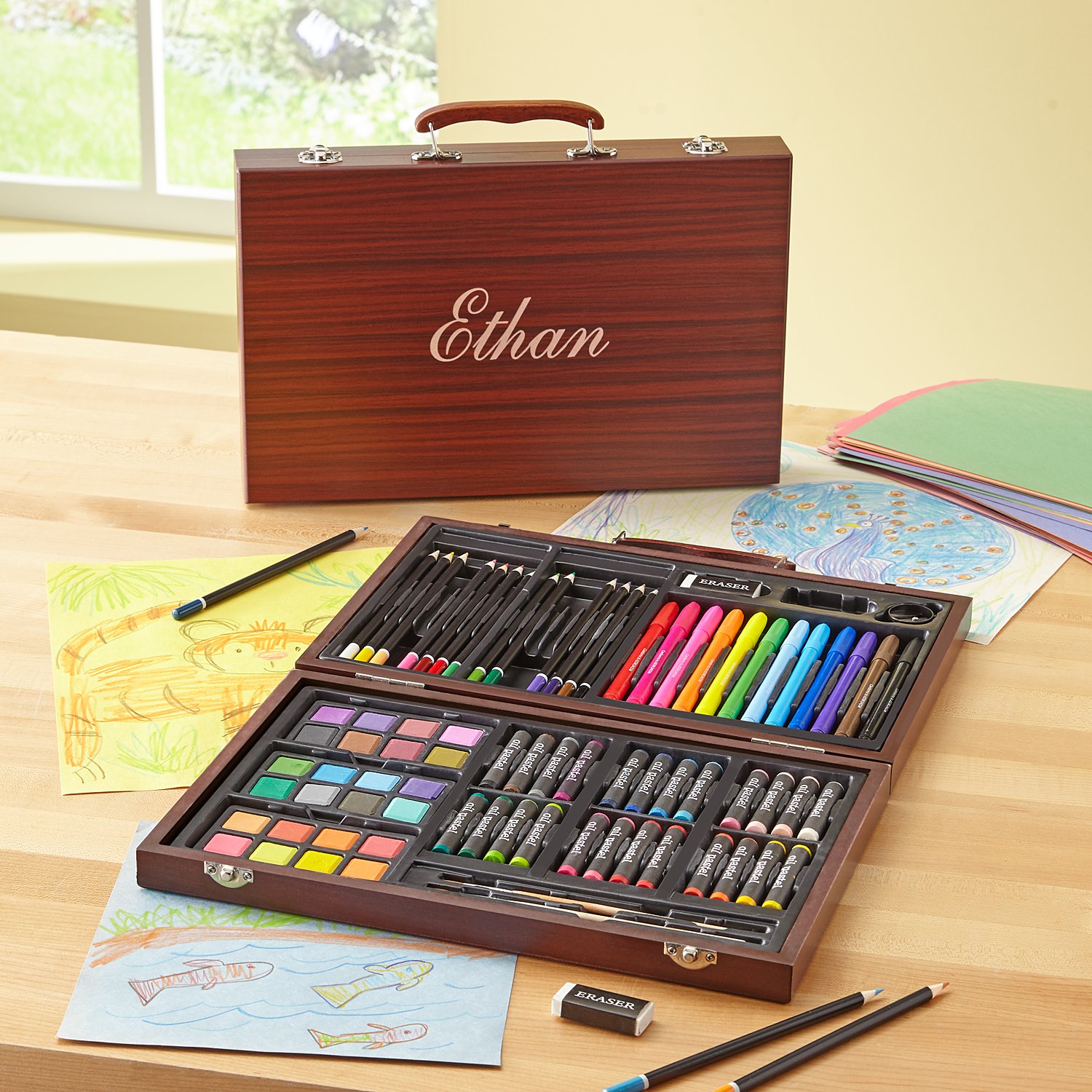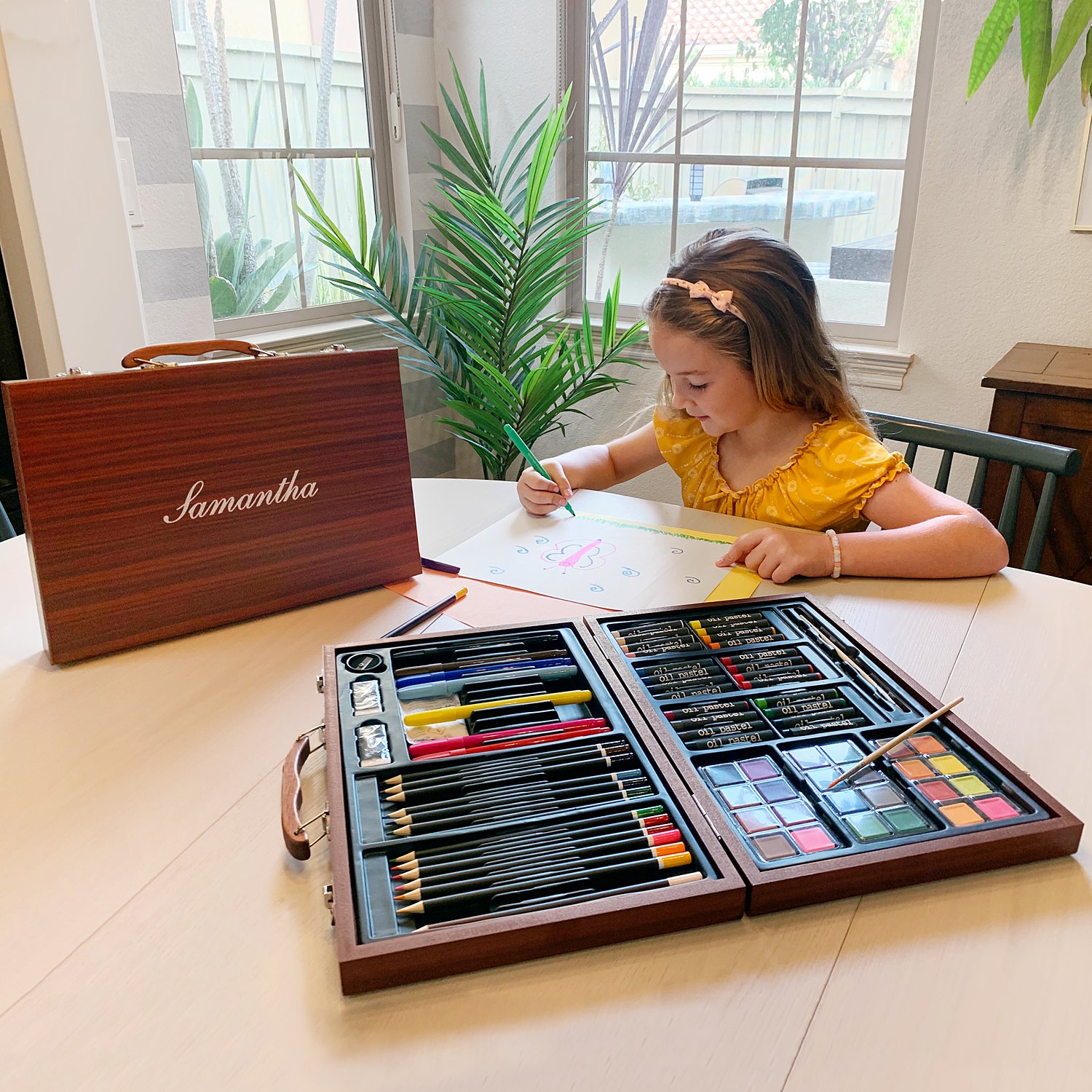 80 Piece Art Set Collection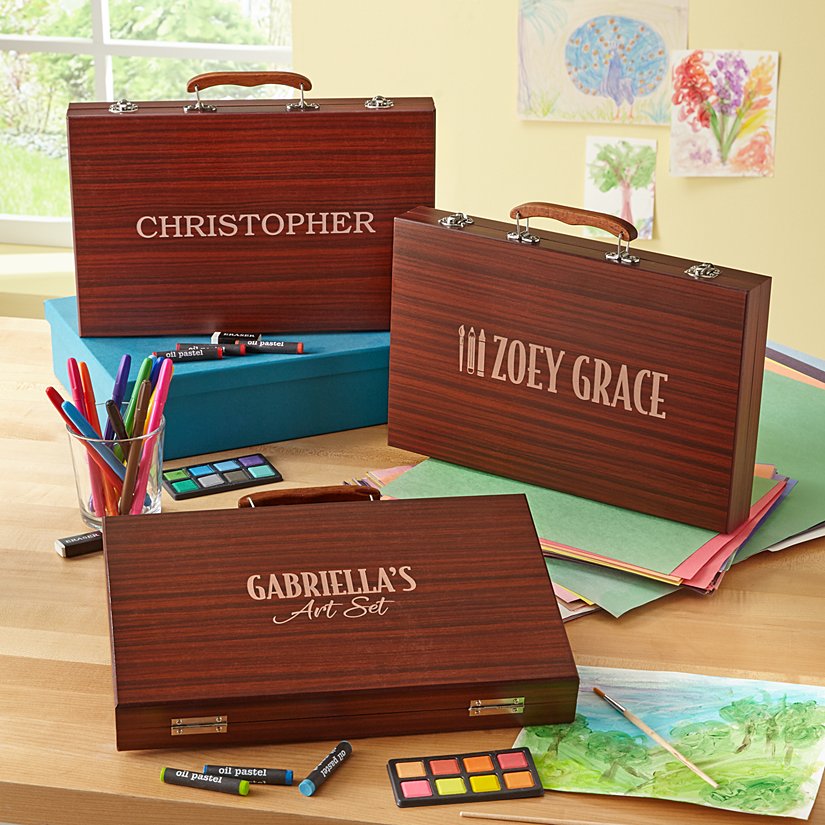 Product Description
Turn your imagination into creative art with the personalized 80-piece art set. This personalized artist set makes a great gift for any family member or friend with a little Picasso in them.
Carrying case is made of wood
Case measures 14-1/2"Wx9"Lx1-1/2"D
Features metal latches to close the case and a handle for carrying
This ideal art set contains 24 oil pastel crayons, 16 colored pencils, 24 watercolor paints, 2 paint brushes and more
Available in 13 designs
Personalize with any name up to 12 characters in your choice of block, script or serif fonts, any name up to 12 characters with an art design or any 2 line message up to 12 characters on the first line and 16 characters on the second line
Ages 3+
80 Piece Art Set Collection
PERFECT GIFT GUARANTEE Your personalized gift or home decor item is guaranteed to delight! We'll make sure you're 100% satisfied, or your money back.
Turn your imagination into creative art with the personalized 80-piece art set. This personalized artist set makes a great gift for any family member or friend with a little Picasso in them.

Carrying case is made of wood
Case measures 14-1/2"Wx9"Lx1-1/2"D
Features metal latches to close the case and a handle for carrying
This ideal art set contains 24 oil pastel crayons, 16 colored pencils, 24 watercolor paints, 2 paint brushes and more
Available in 13 designs
Personalize with any name up to 12 characters in your choice of block, script or serif fonts, any name up to 12 characters with an art design or any 2 line message up to 12 characters on the first line and 16 characters on the second line
Ages 3+