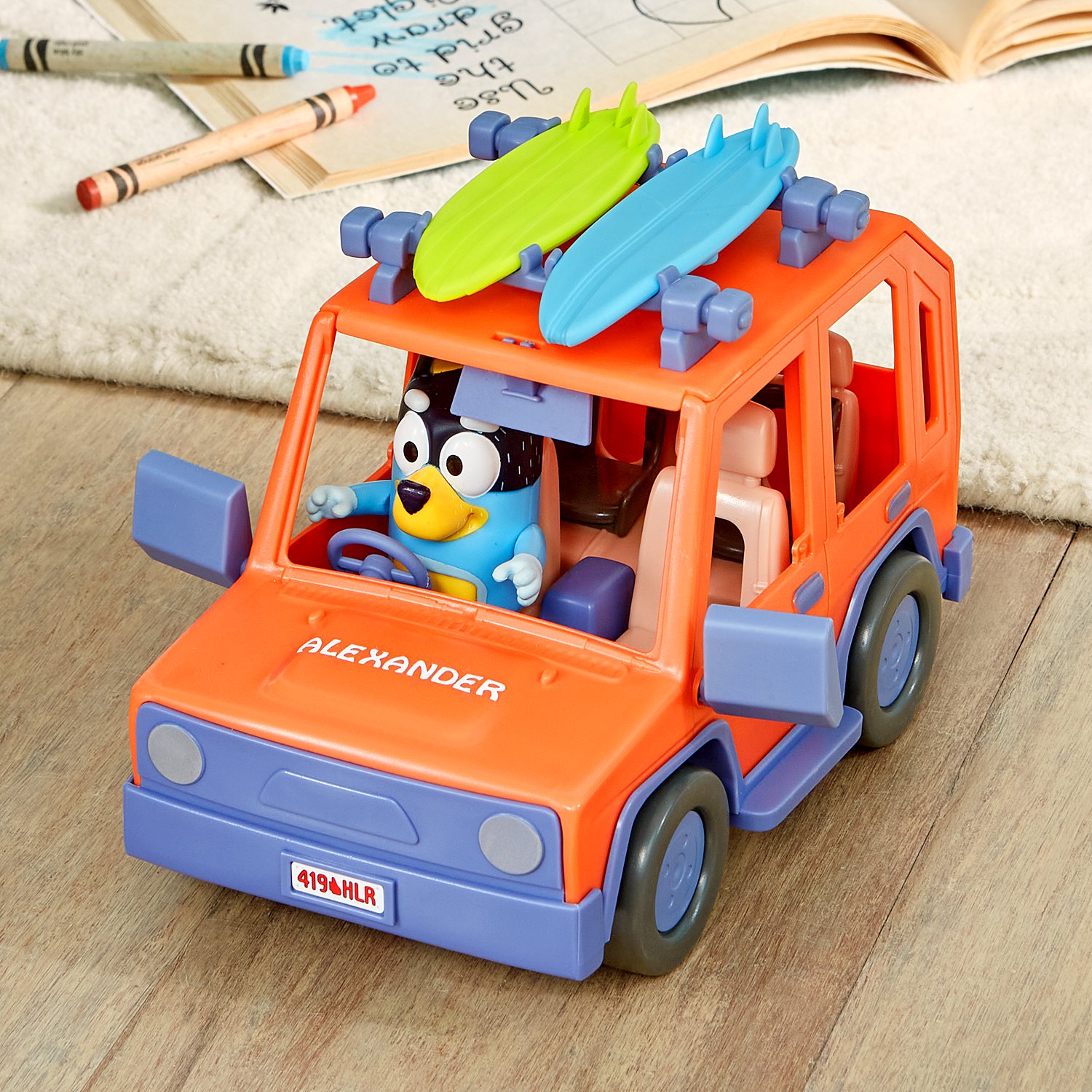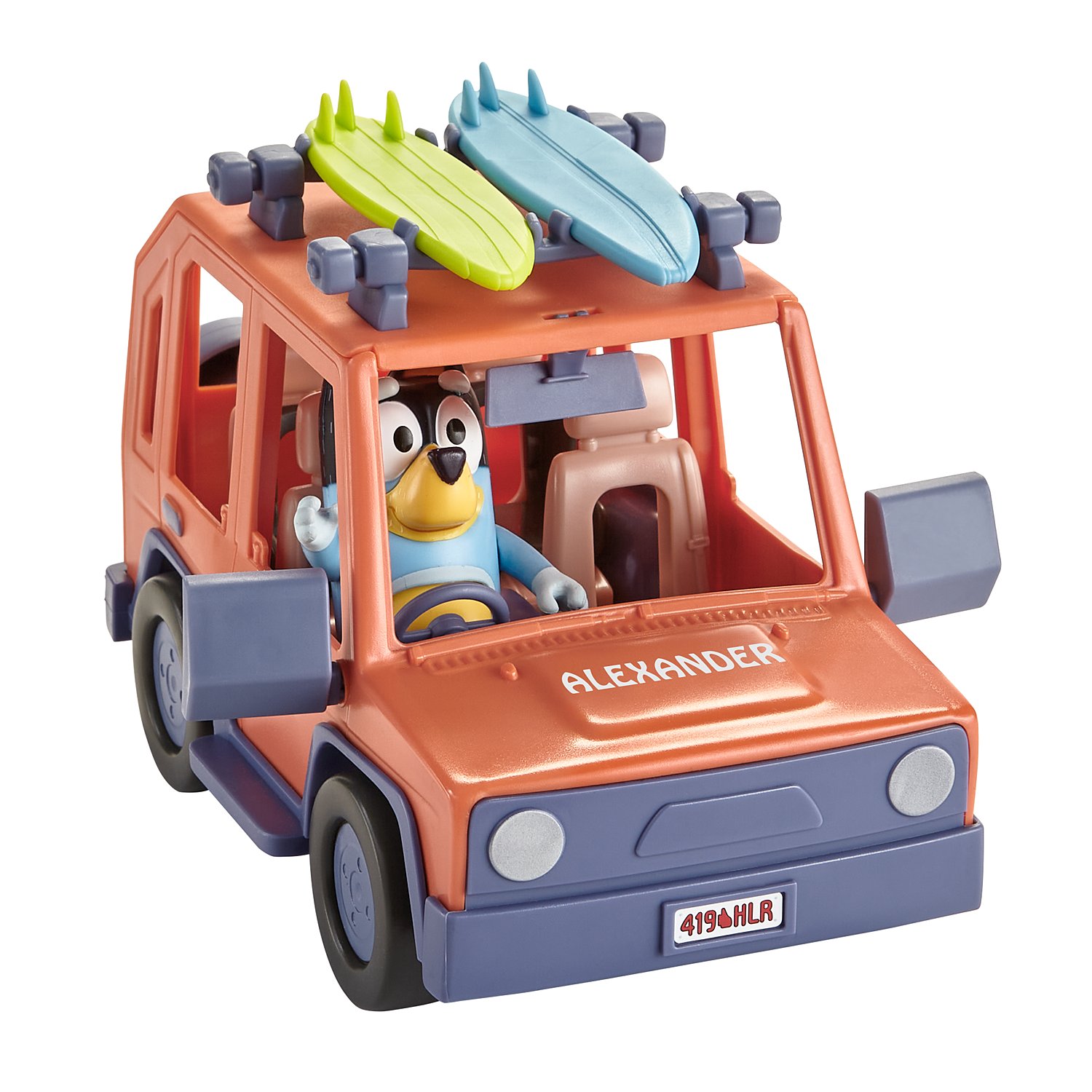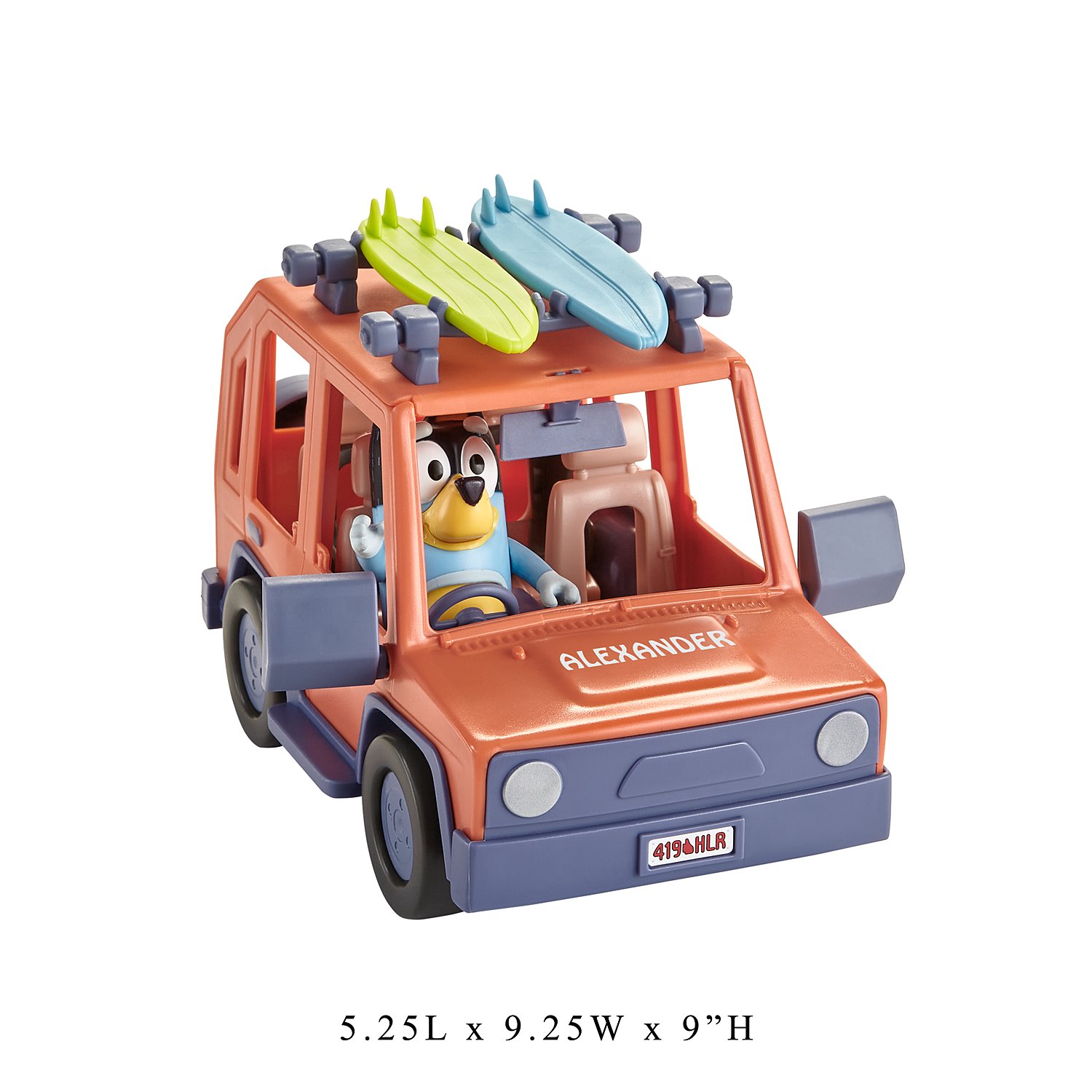 Bluey Adventure Personalized Family Cruiser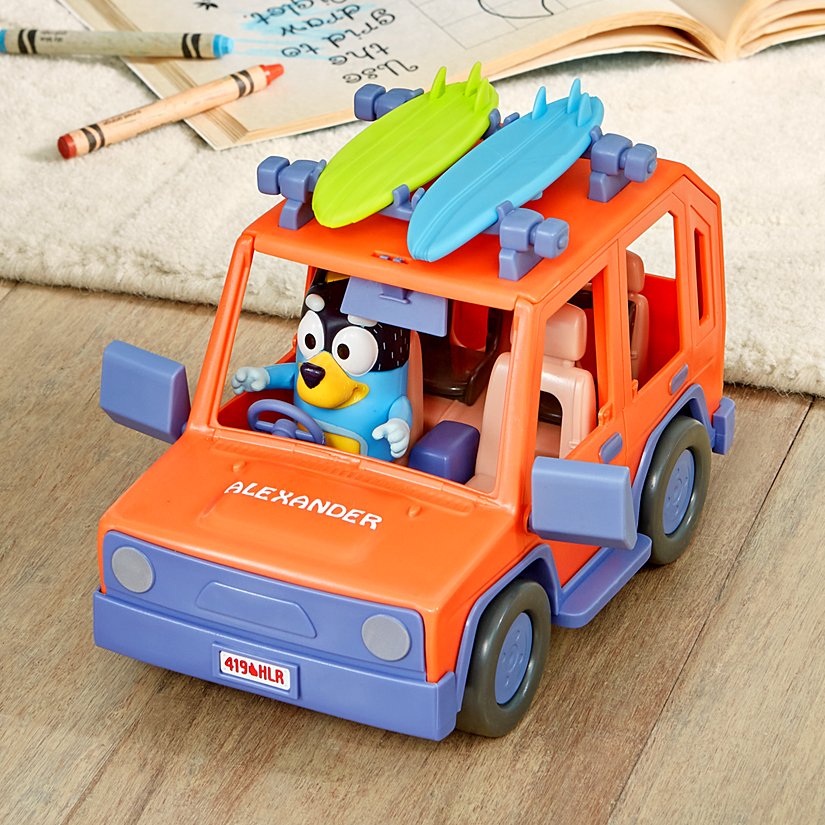 Product Description
Ready for daily escapades with your little one? Introduce them to Bluey and friends for a thrilling experience. This personalized Heeler 4WD family cruiser comes with Bandit behind the wheel, a surfboard rack, 2 surfboards, and your child's unique name. Plus, a sticker set lets them customize their action-packed vehicle even further!
Personalize the hood by adding a name with up to 10 characters
Toy Heeler 4WD family cruiser accommodates up to 4 action figures
Includes Bandit action figure, surfboard rack, and 2 toy surfboards measuring 3 inches long each
Recommended for ages 3 and up
Gift box not included
Bluey Adventure Personalized Family Cruiser
PERFECT GIFT GUARANTEE Your personalized gift or home decor item is guaranteed to delight! We'll make sure you're 100% satisfied, or your money back.
Ready for daily escapades with your little one? Introduce them to Bluey and friends for a thrilling experience. This personalized Heeler 4WD family cruiser comes with Bandit behind the wheel, a surfboard rack, 2 surfboards, and your child's unique name. Plus, a sticker set lets them customize their action-packed vehicle even further!

Personalize the hood by adding a name with up to 10 characters
Toy Heeler 4WD family cruiser accommodates up to 4 action figures
Includes Bandit action figure, surfboard rack, and 2 toy surfboards measuring 3 inches long each
Recommended for ages 3 and up
Gift box not included