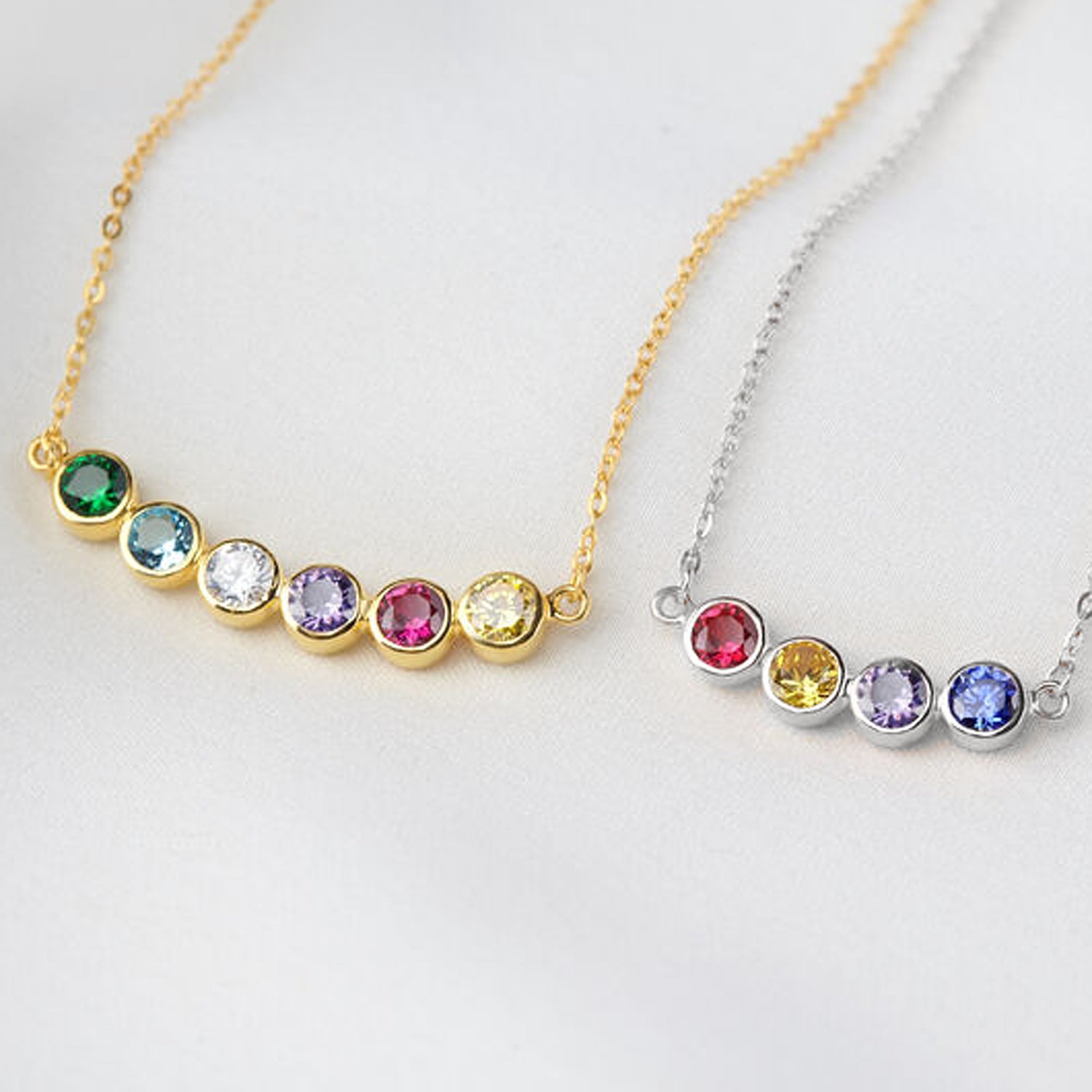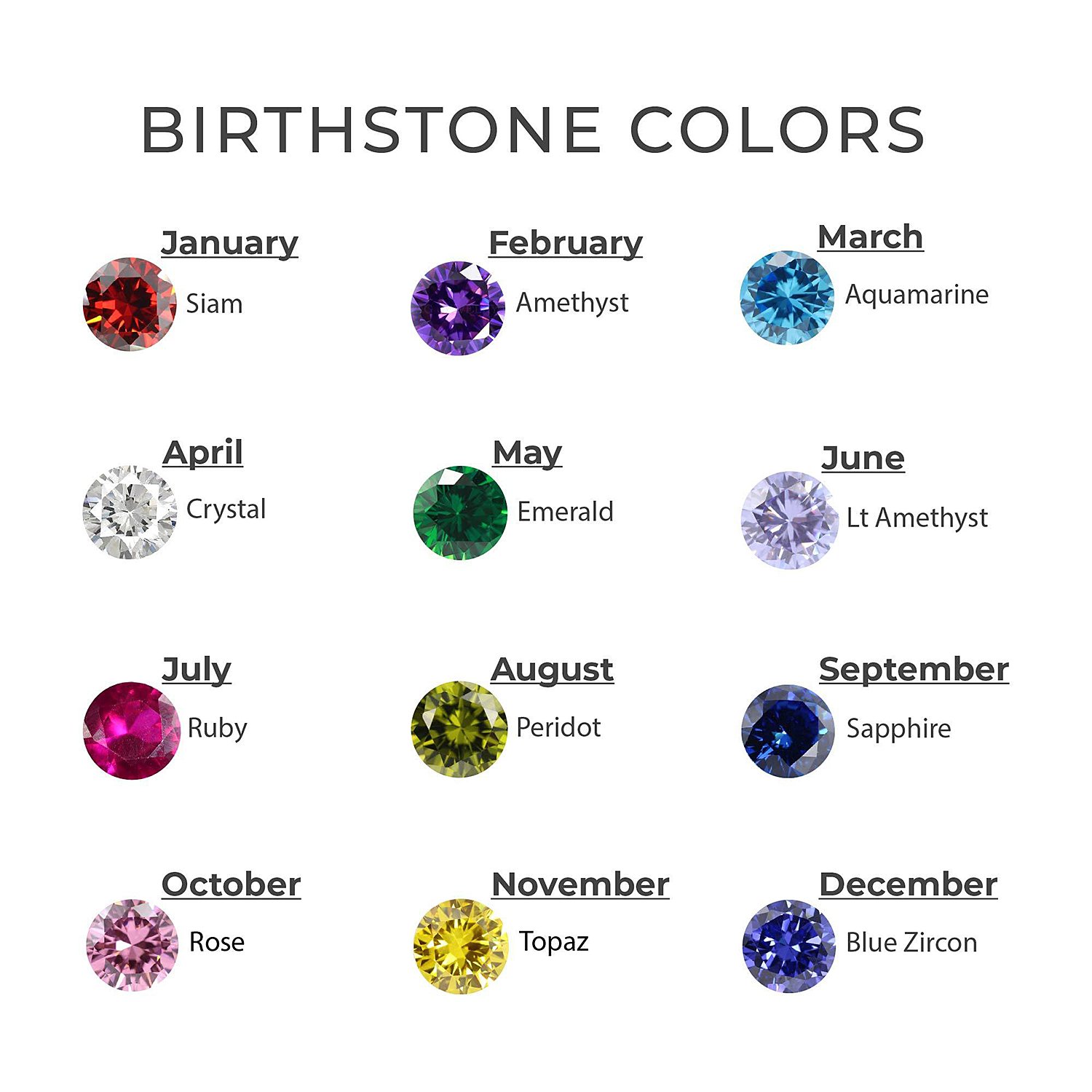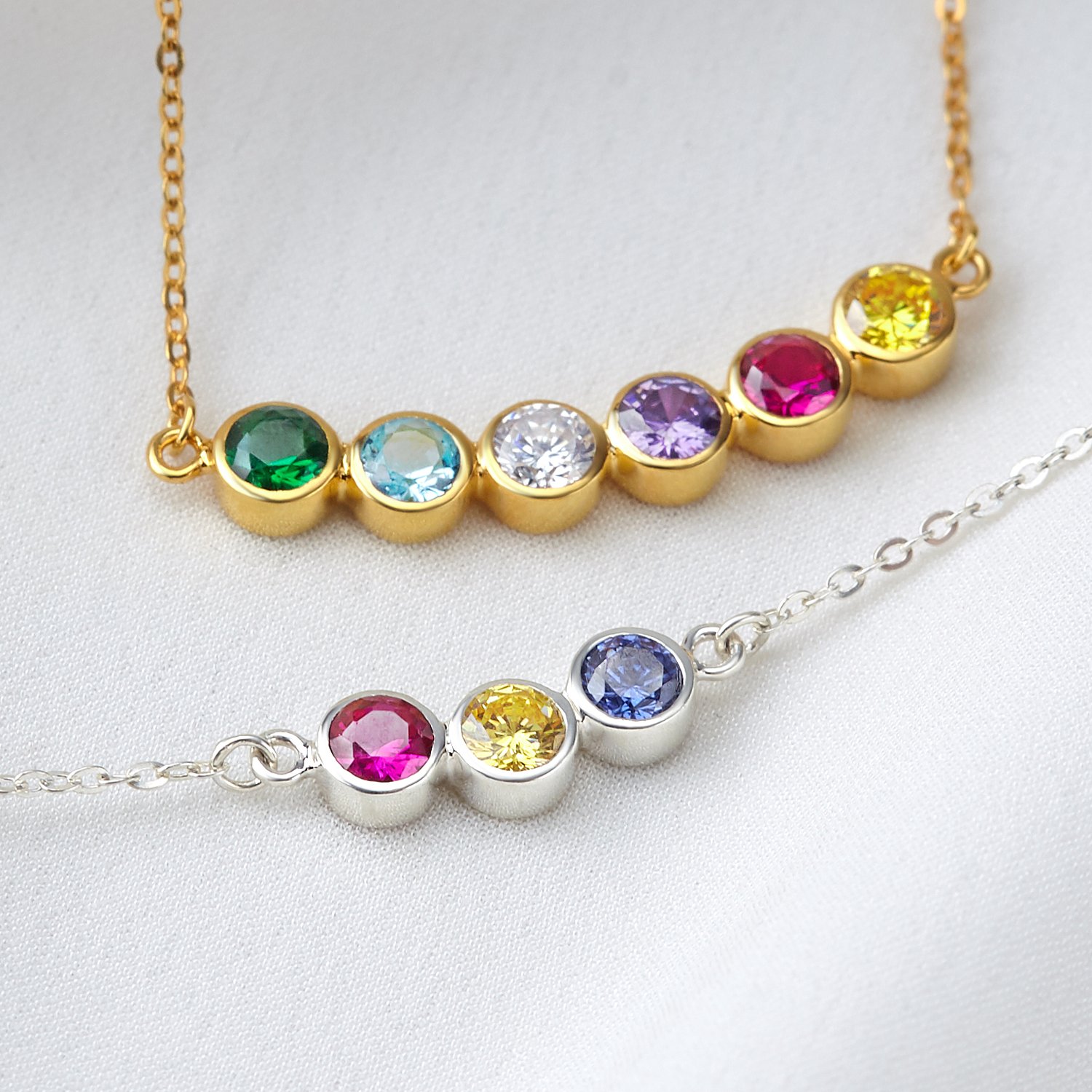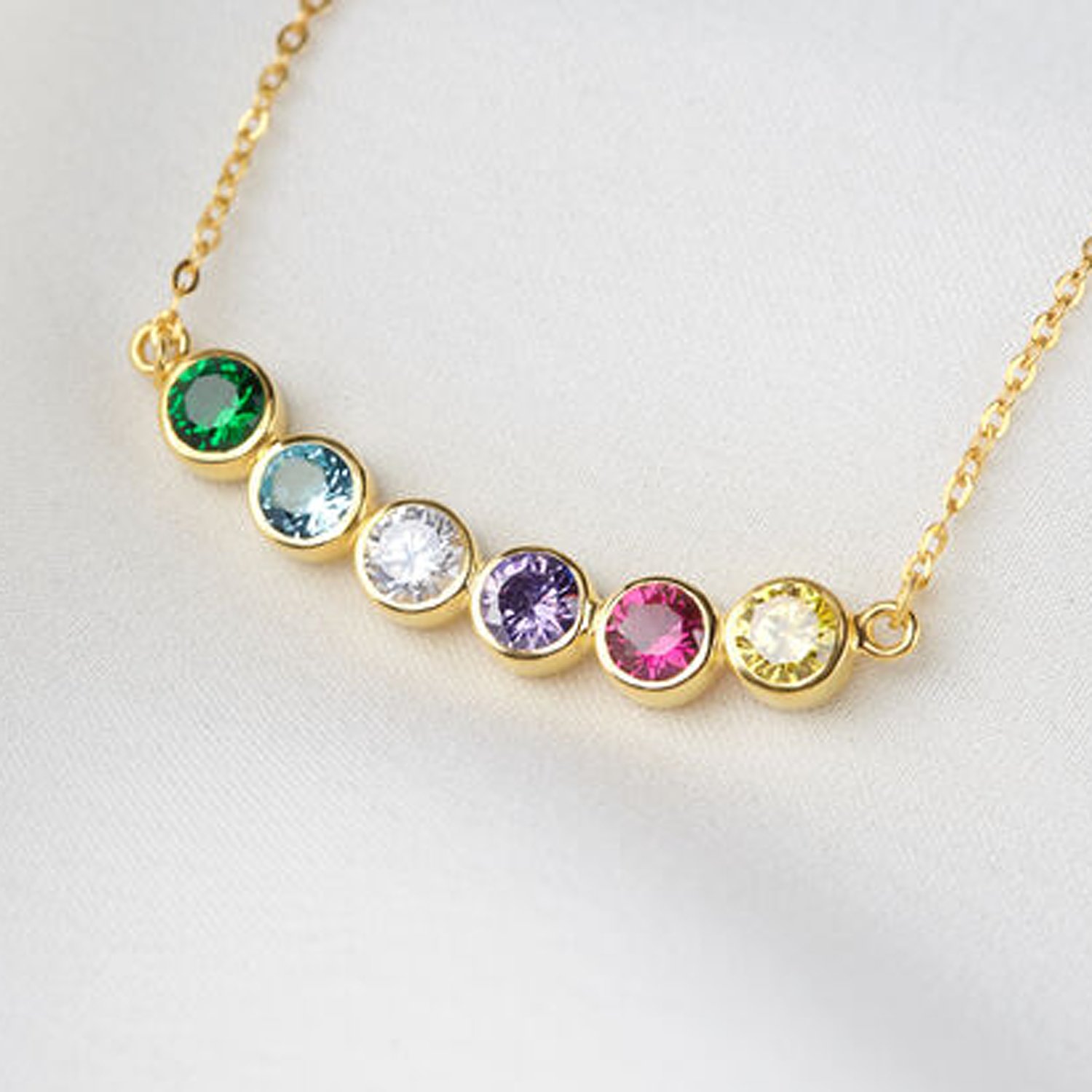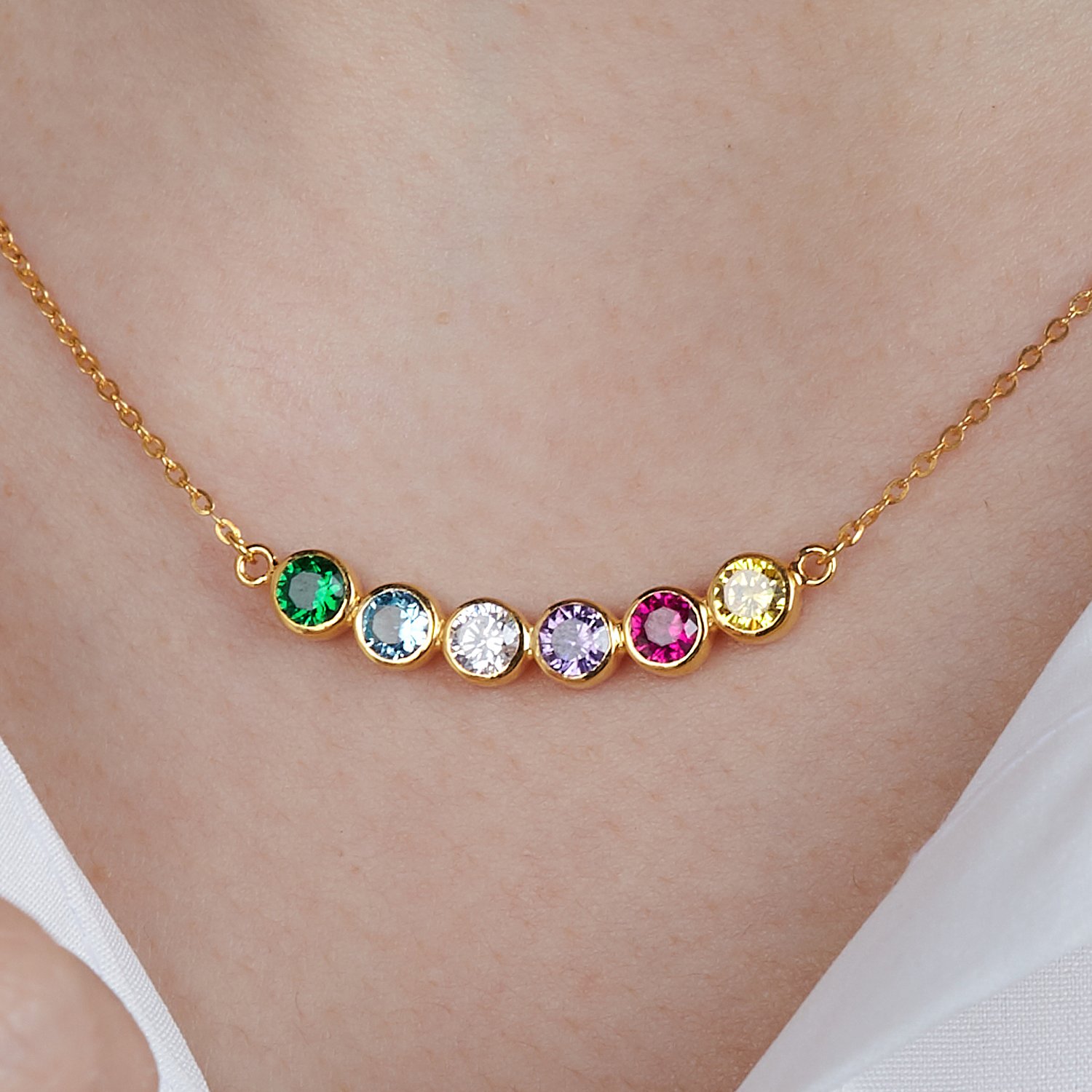 Eternal Family Birthstone Personalized Stacked Necklace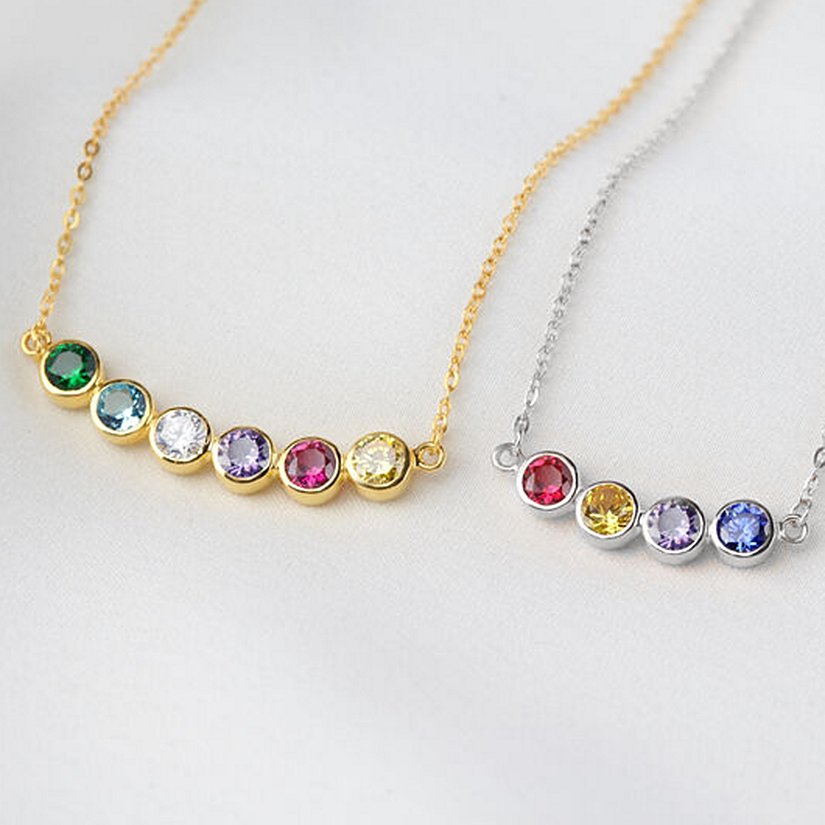 Product Description
This exquisite necklace is a tribute to the beauty of family. The vibrant assortment of birthstones, representing each family member, creates a stunning way to keep them close to your heart.
Personalize by selecting 2 to 6 birthstones
Offered in 100% sterling silver and 18K gold plate with Cubic Zirconia birthstones
Chain features a lobster clasp and measures 17" with a 2" extender
Birthstone grouping measures approximately .375" to 1.1875" across, depending on the number of stones
Clean with a soft jewelry cloth; store in a cloth pouch or small box
Eternal Family Birthstone Personalized Stacked Necklace
PERFECT GIFT GUARANTEE Your personalized gift or home decor item is guaranteed to delight! We'll make sure you're 100% satisfied, or your money back.
This exquisite necklace is a tribute to the beauty of family. The vibrant assortment of birthstones, representing each family member, creates a stunning way to keep them close to your heart.

Personalize by selecting 2 to 6 birthstones
Offered in 100% sterling silver and 18K gold plate with Cubic Zirconia birthstones
Chain features a lobster clasp and measures 17" with a 2" extender
Birthstone grouping measures approximately .375" to 1.1875" across, depending on the number of stones
Clean with a soft jewelry cloth; store in a cloth pouch or small box