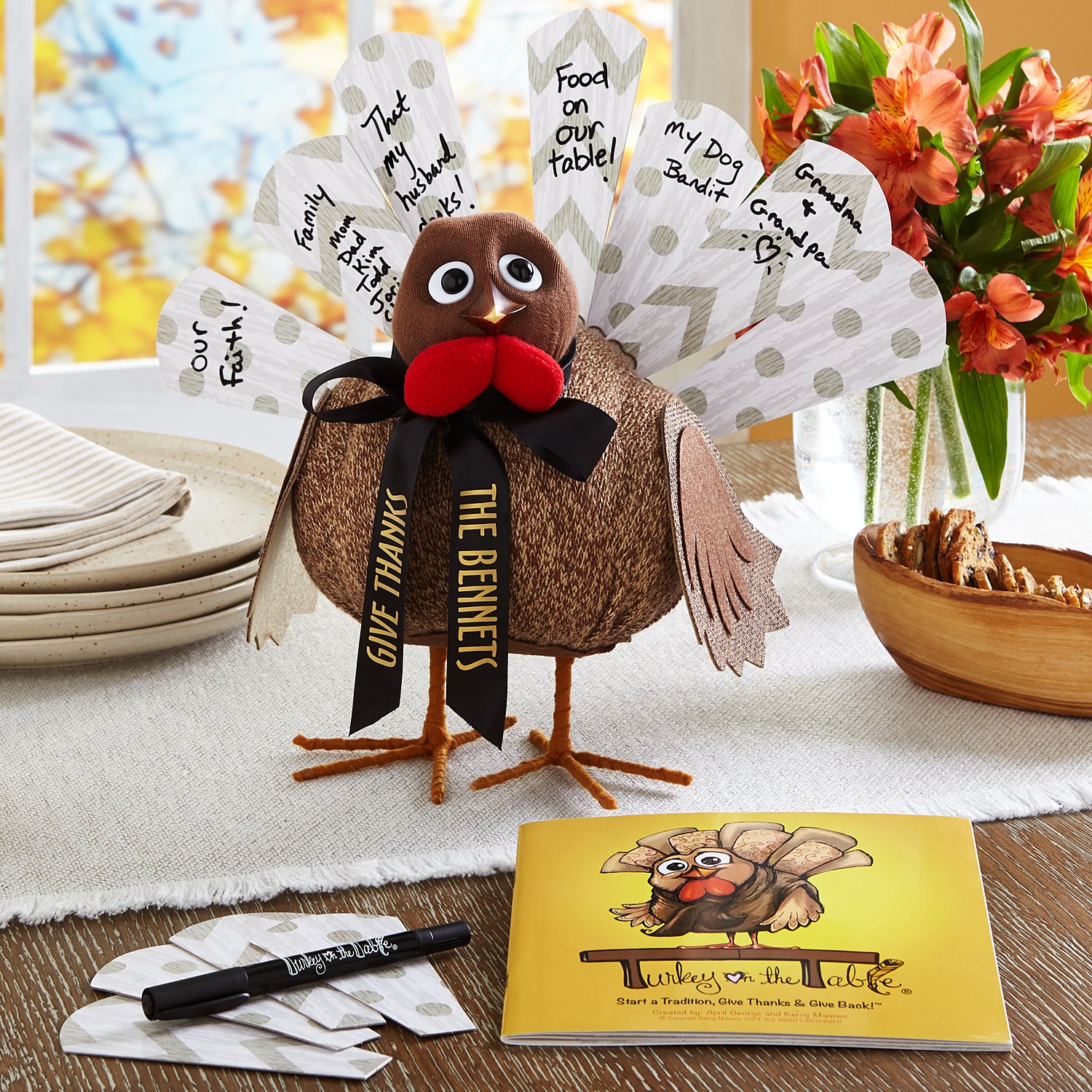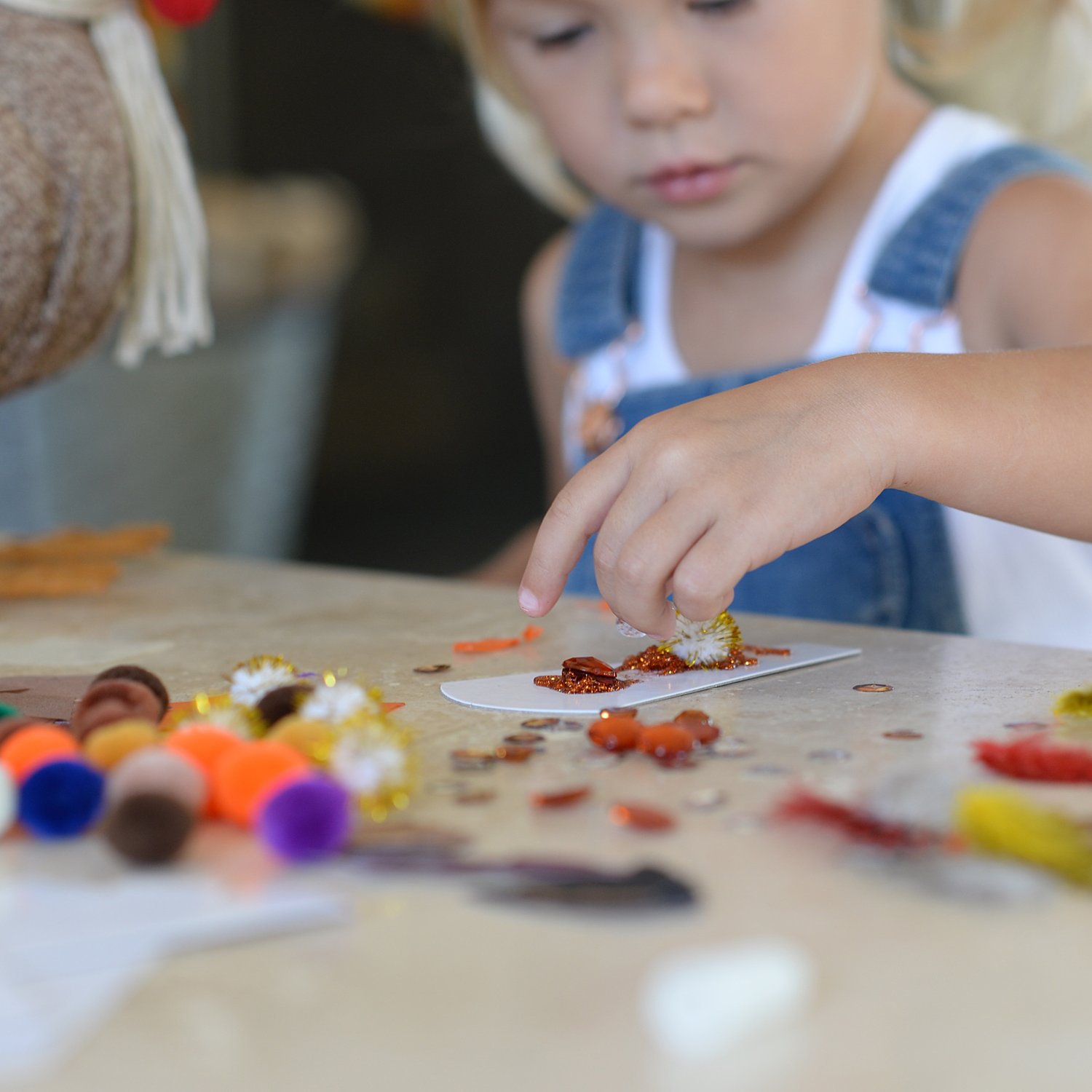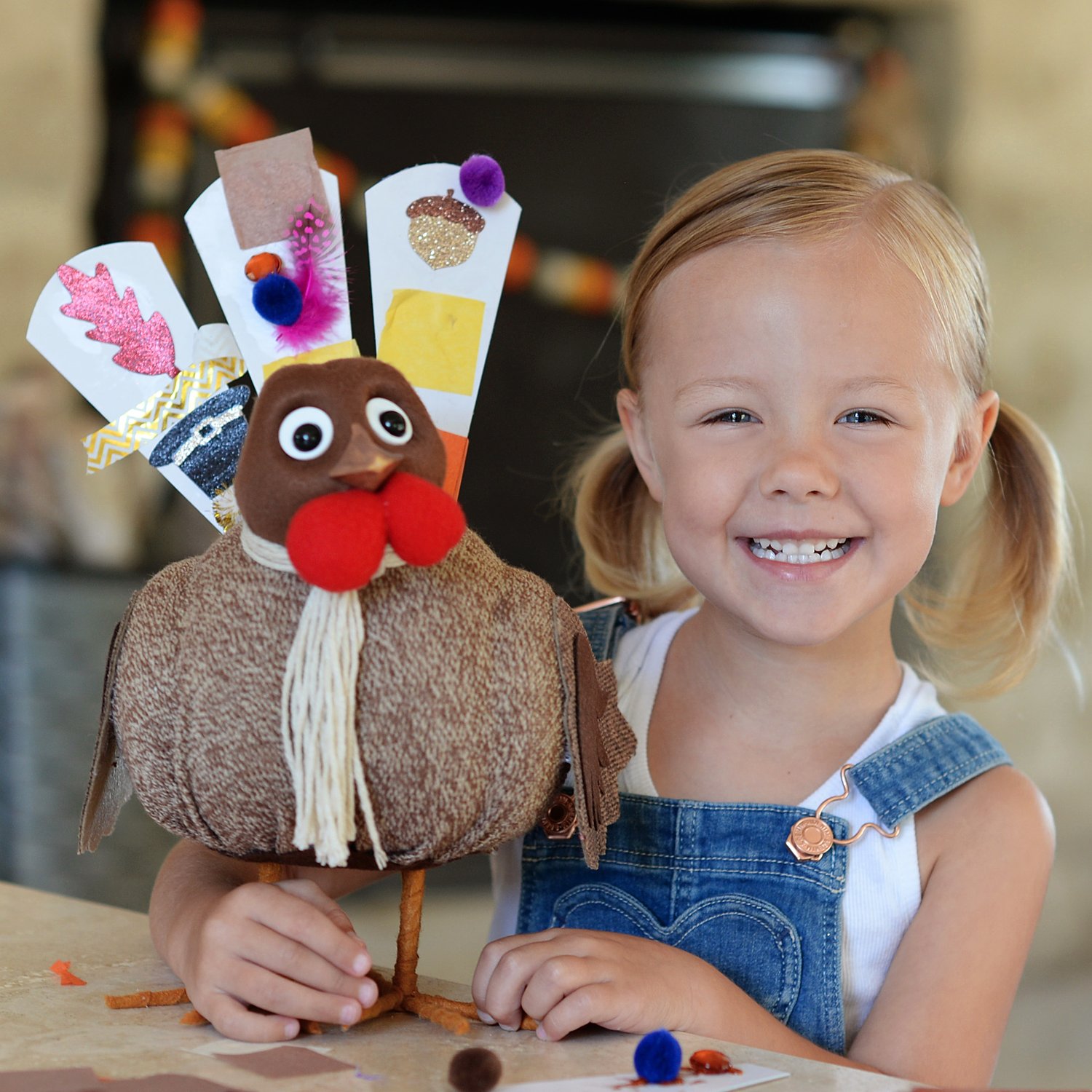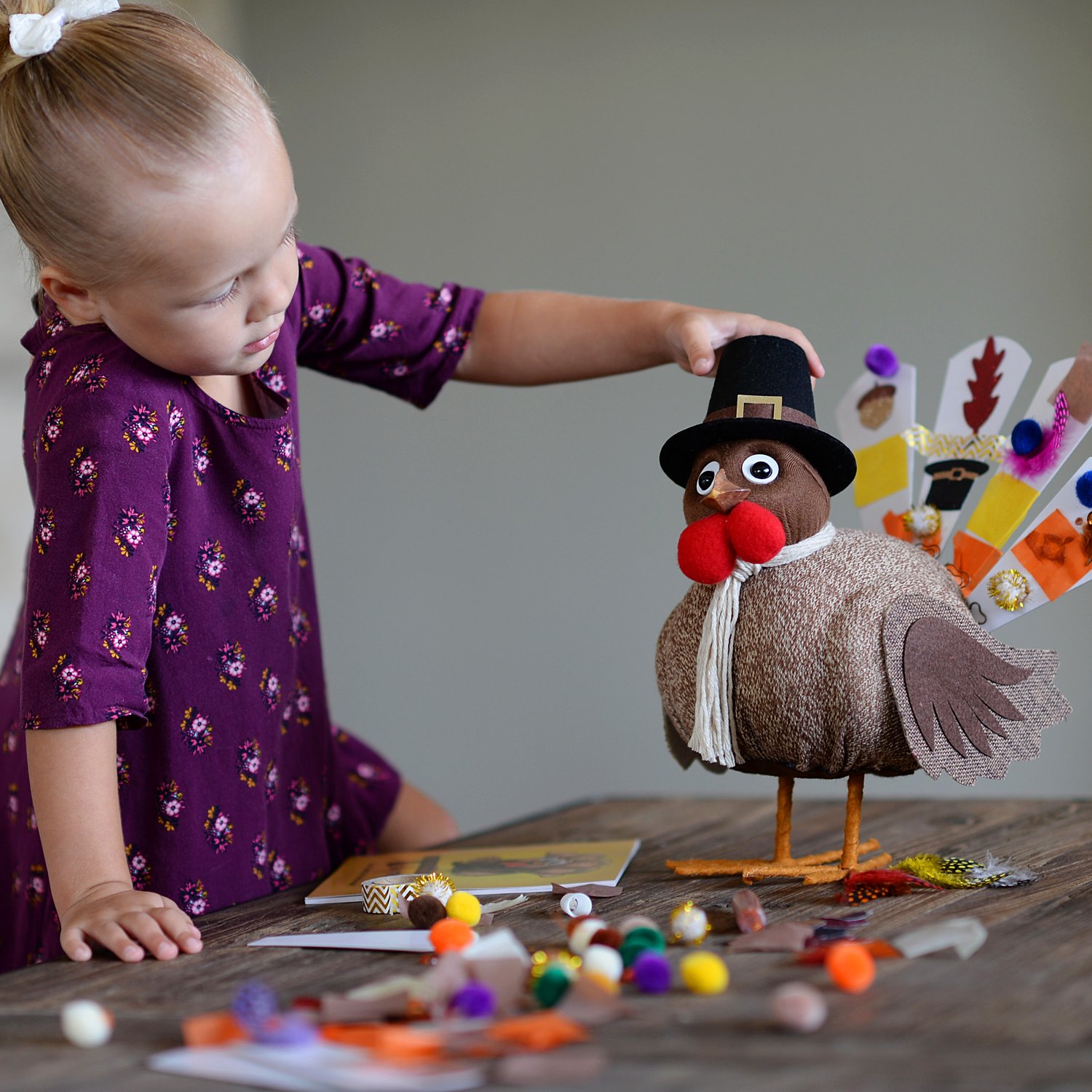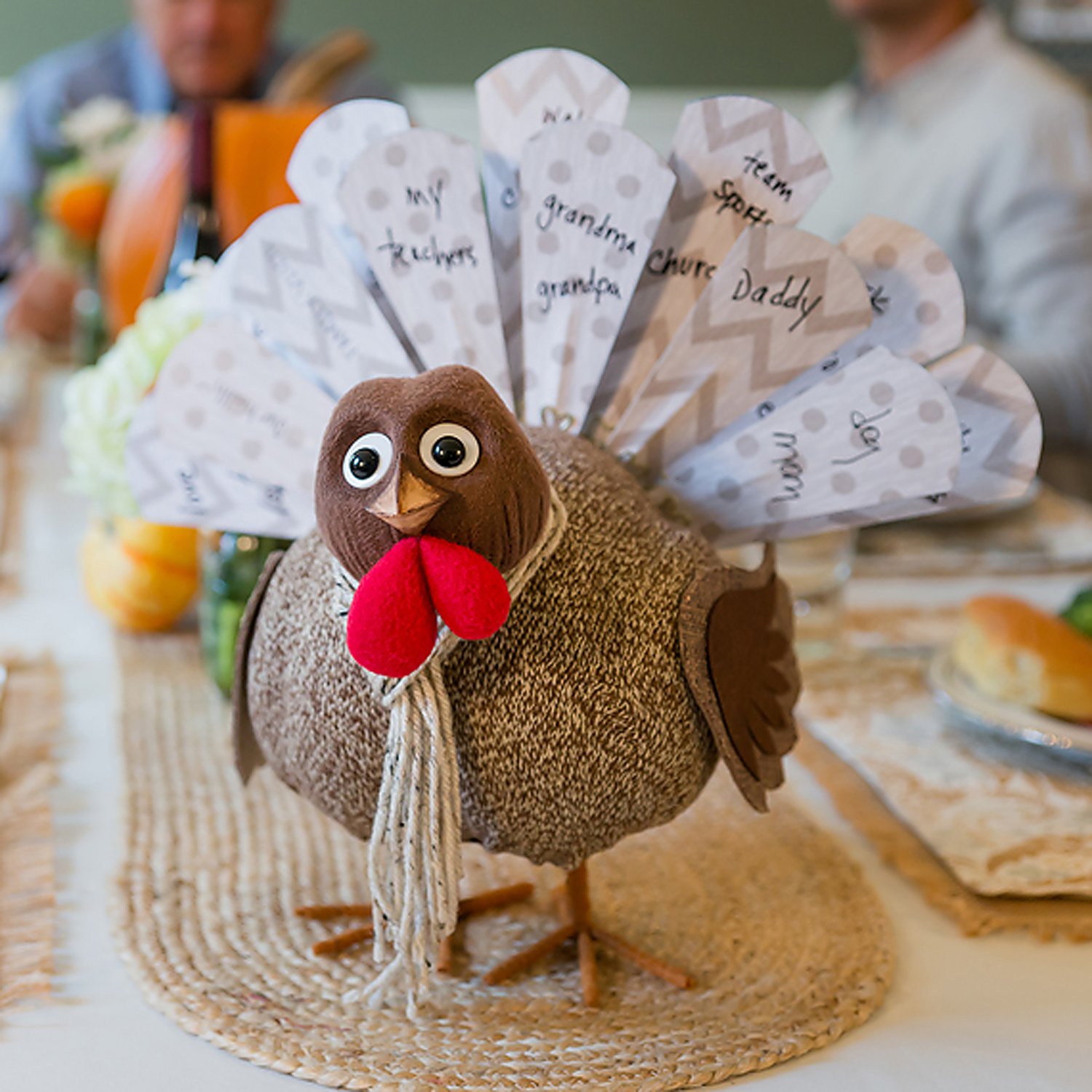 Turkey on the Table® Personalized Thanksgiving Décor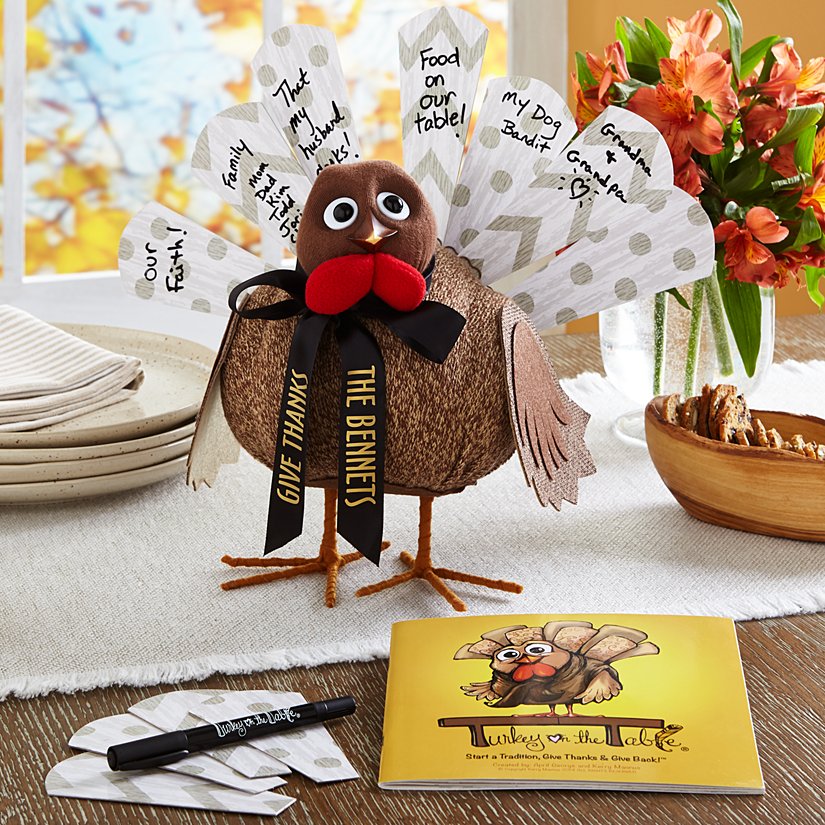 Product Description
This charming turkey serves as both a centerpiece and a reminder to appreciate our blessings. Family and friends can write what they're grateful for on the paper feathers to share on Thanksgiving.
Customize with any 2-line message (up to 16 characters per line)
Made in the USA
Kit contains knit turkey, 13 customizable feathers, marker and an inspiring book
Dimensions: 8" Dia. x 11"H
Encourages a heartfelt Thanksgiving tradition
Turkey on the Table® Personalized Thanksgiving Décor
PERFECT GIFT GUARANTEE Your personalized gift or home decor item is guaranteed to delight! We'll make sure you're 100% satisfied, or your money back.
This charming turkey serves as both a centerpiece and a reminder to appreciate our blessings. Family and friends can write what they're grateful for on the paper feathers to share on Thanksgiving.

Customize with any 2-line message (up to 16 characters per line)
Made in the USA
Kit contains knit turkey, 13 customizable feathers, marker and an inspiring book
Dimensions: 8" Dia. x 11"H
Encourages a heartfelt Thanksgiving tradition