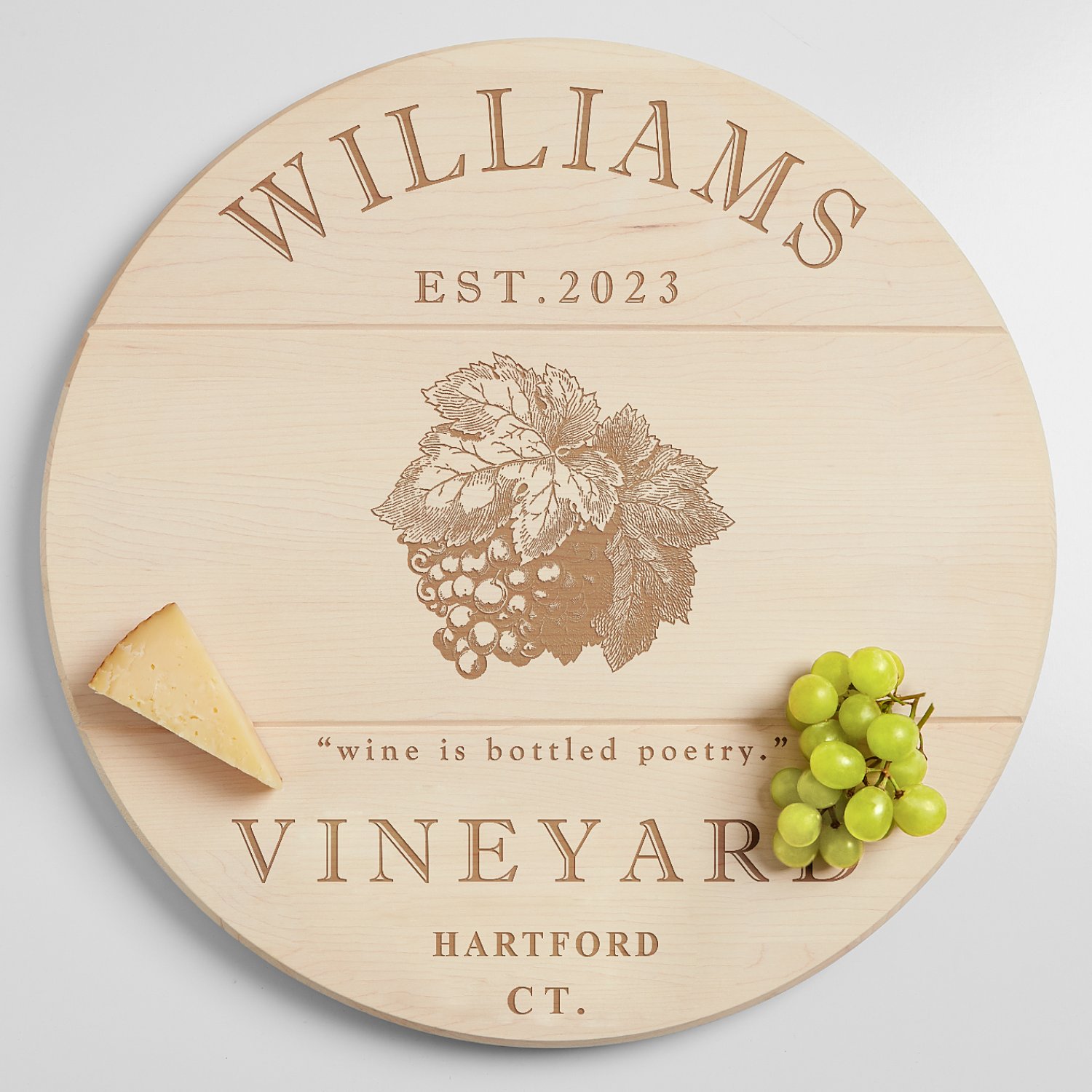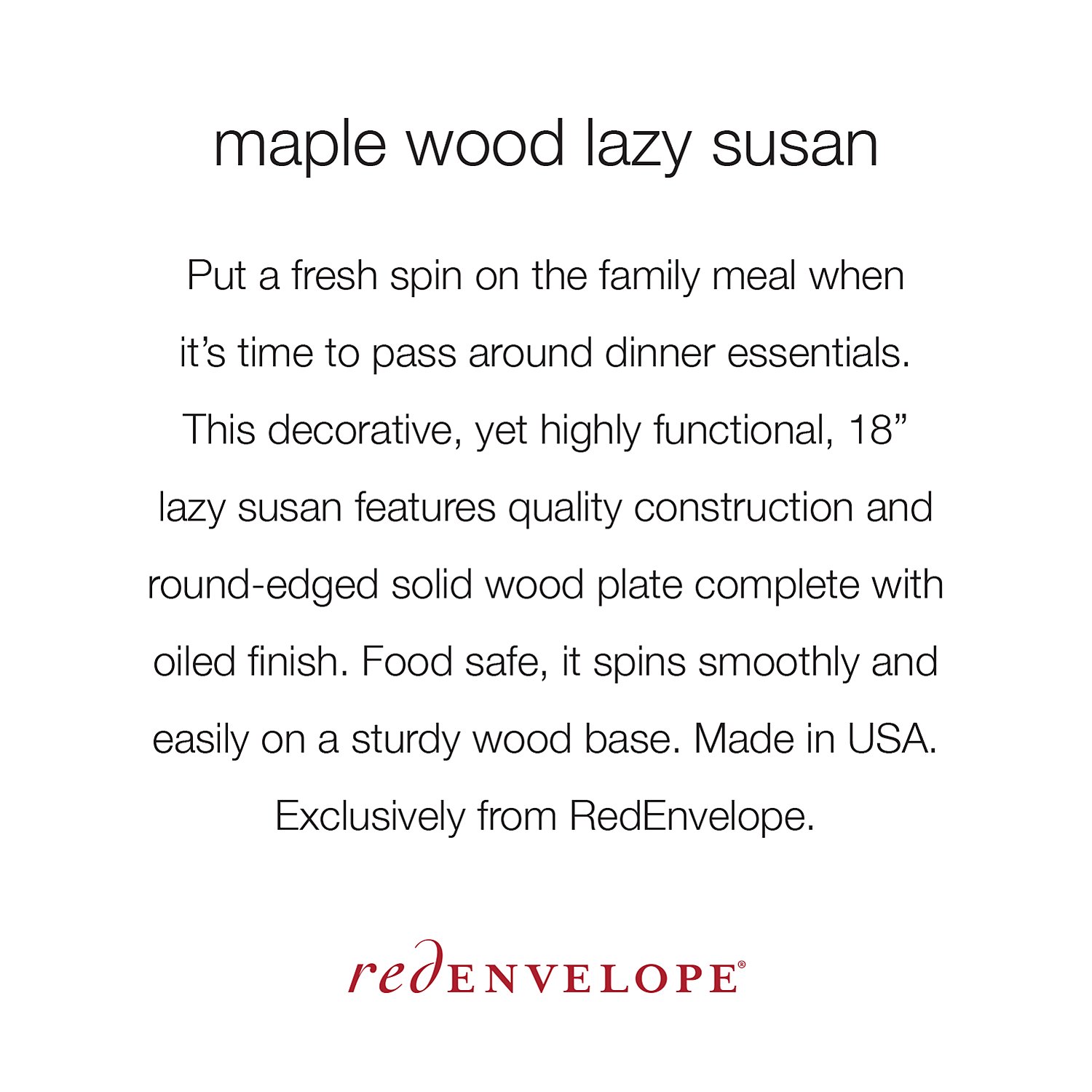 Home Vineyard Personalized Lazy Susan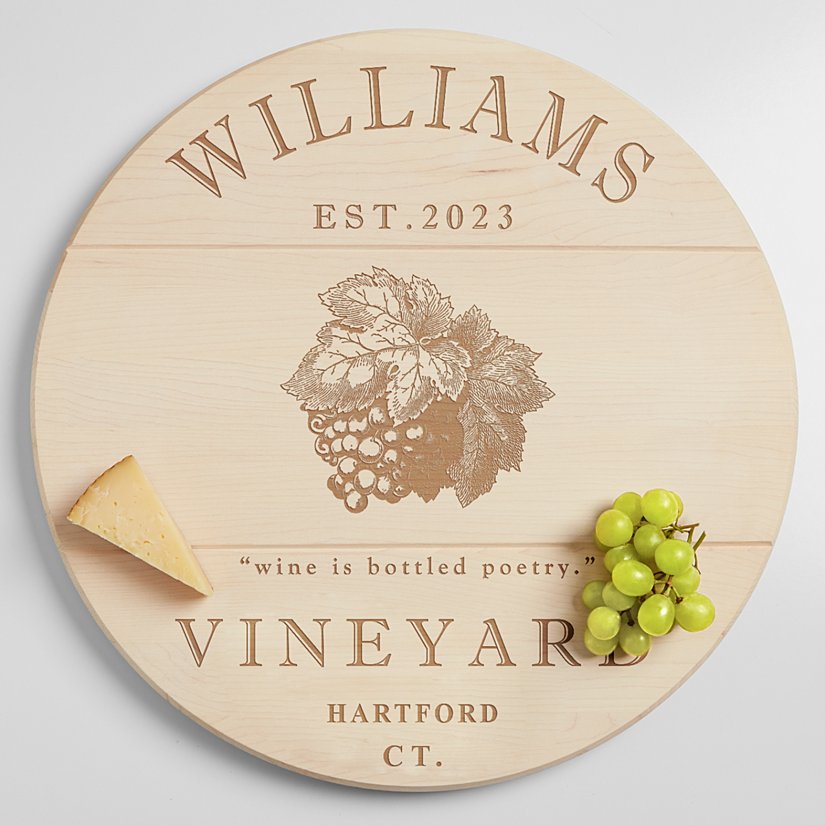 Product Description
Pass condiments, wine or beer effortlessly and stylishly with this sophisticated Lazy Susan. Personalized with your home vineyard's details, it's a cherished keepsake perfect for gatherings and celebrations.
Customize with a name (up to 12 characters), year (up to 4 characters), city (up to 20 characters), and state (up to 3 characters); add a "." after the state if desired
Made of Maple wood with a whitewash finish
Natural wood variations make each piece unique
Dimensions: 18" dia.
Personalization appearance will vary
Hand wash recommended
"Wine is Bottled Poetry" will always be included
Home Vineyard Personalized Lazy Susan
PERFECT GIFT GUARANTEE Your personalized gift or home decor item is guaranteed to delight! We'll make sure you're 100% satisfied, or your money back.
Pass condiments, wine or beer effortlessly and stylishly with this sophisticated Lazy Susan. Personalized with your home vineyard's details, it's a cherished keepsake perfect for gatherings and celebrations.

Customize with a name (up to 12 characters), year (up to 4 characters), city (up to 20 characters), and state (up to 3 characters); add a "." after the state if desired
Made of Maple wood with a whitewash finish
Natural wood variations make each piece unique
Dimensions: 18" dia.
Personalization appearance will vary
Hand wash recommended
"Wine is Bottled Poetry" will always be included