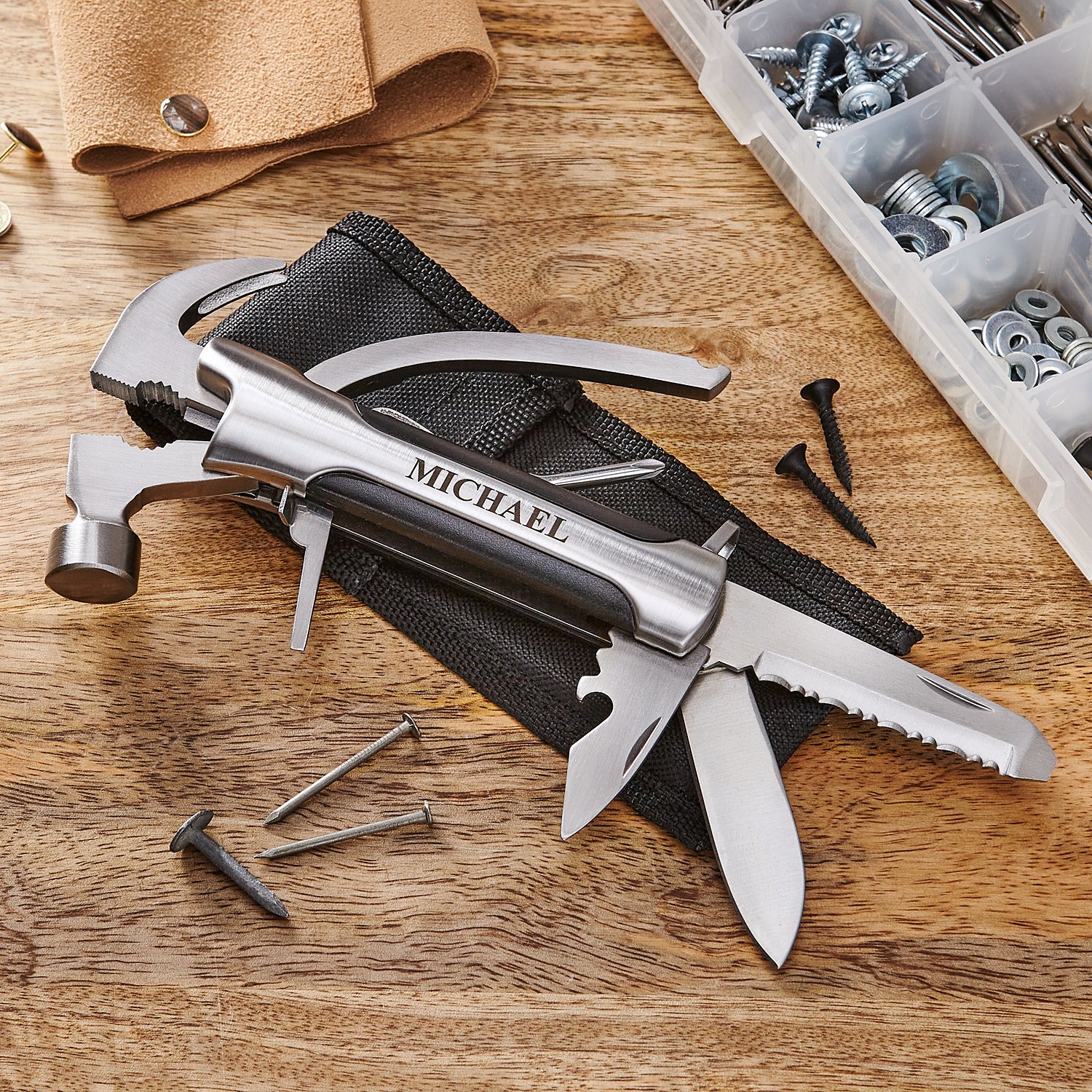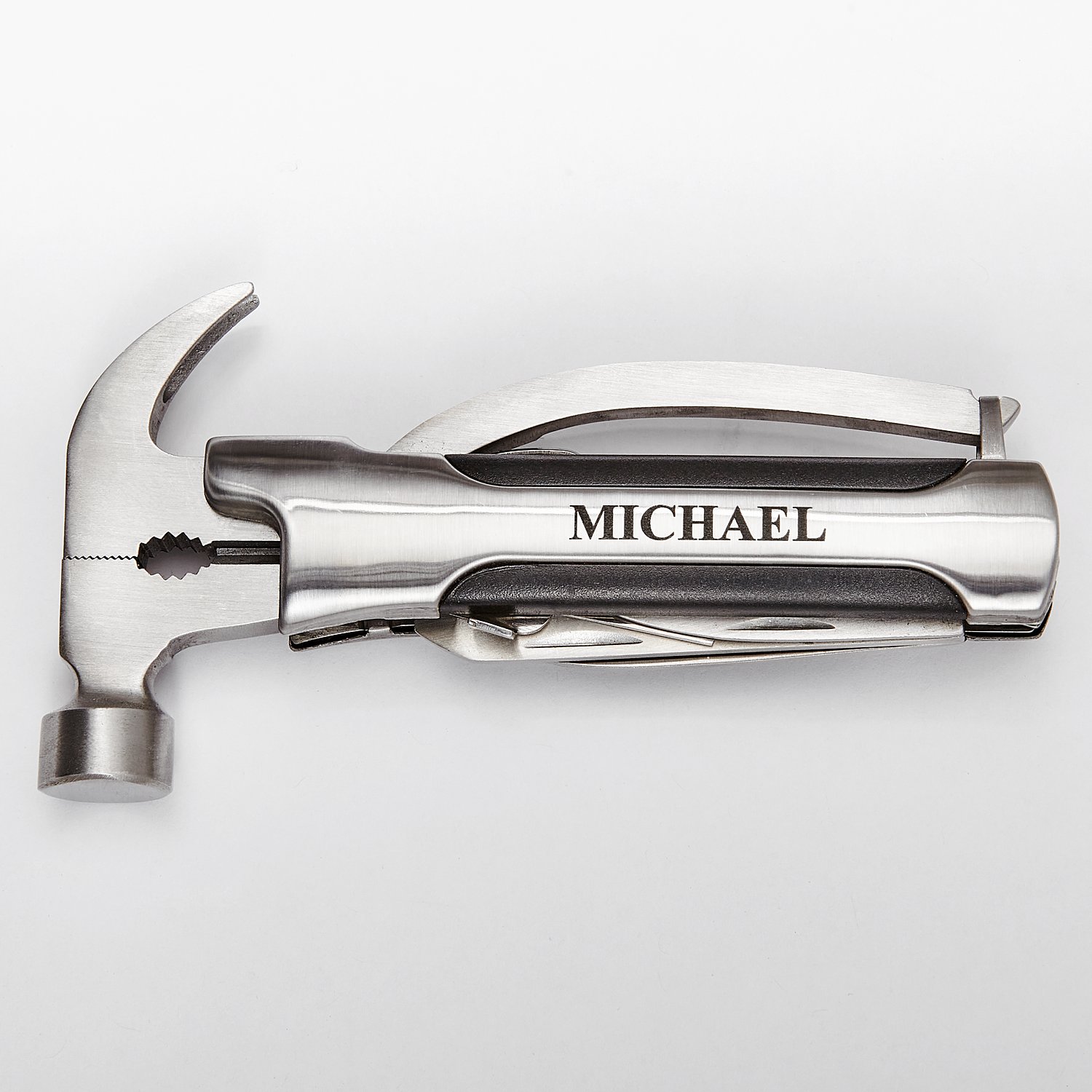 Multi-Functional Personalized Hammer Tool Set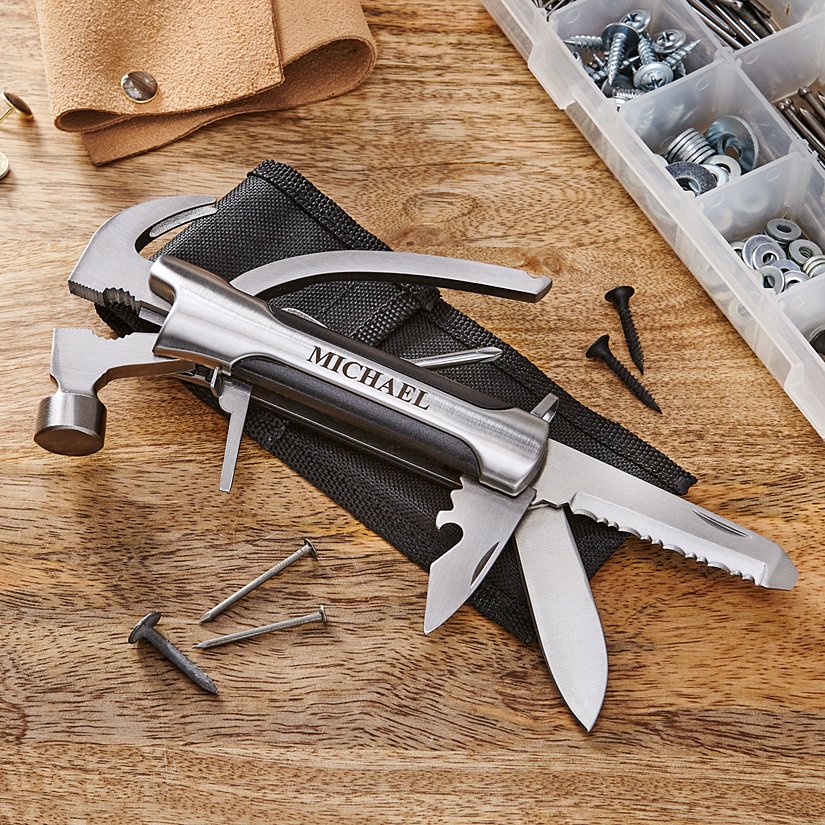 Product Description
This versatile 10-in-1 tool set, including a hammer, is perfect for various tasks around the house or as a portable companion for unforeseen situations. Its compact size allows it to fit in pockets or purses, making it an ideal stocking stuffer.
Personalize by adding a name with up to 9 characters
10 stainless steel tools in one: hammer, pliers, 2.5" blade, 2-1/2" saw blade with file, flat head screwdriver, Phillips head screwdriver, bottle opener, reamer and wire cutter
Hammer dimensions: 3"W x 5.25"L
Comes with a black pouch
Multi-Functional Personalized Hammer Tool Set
PERFECT GIFT GUARANTEE Your personalized gift or home decor item is guaranteed to delight! We'll make sure you're 100% satisfied, or your money back.
This versatile 10-in-1 tool set, including a hammer, is perfect for various tasks around the house or as a portable companion for unforeseen situations. Its compact size allows it to fit in pockets or purses, making it an ideal stocking stuffer.

Personalize by adding a name with up to 9 characters
10 stainless steel tools in one: hammer, pliers, 2.5" blade, 2-1/2" saw blade with file, flat head screwdriver, Phillips head screwdriver, bottle opener, reamer and wire cutter
Hammer dimensions: 3"W x 5.25"L
Comes with a black pouch