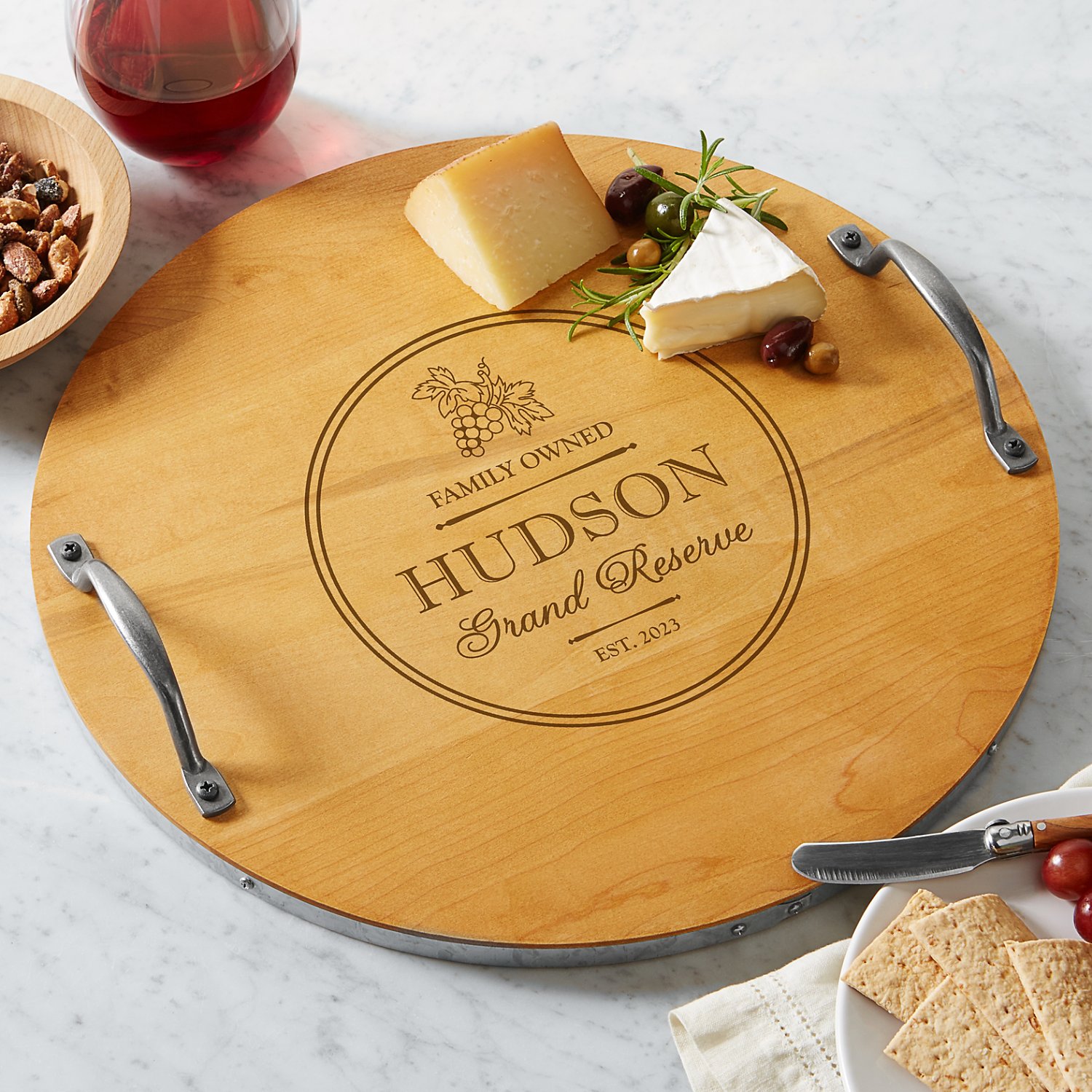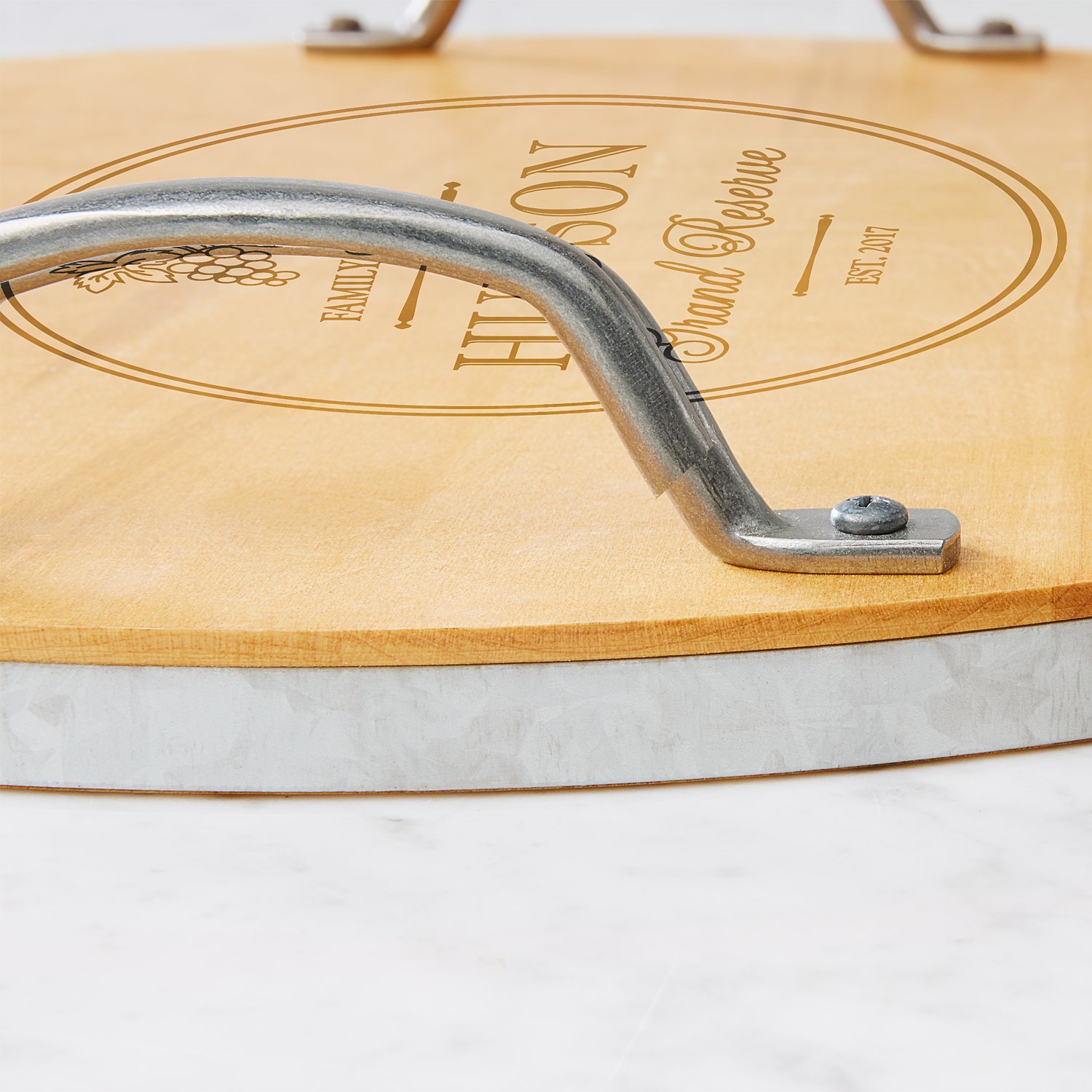 Premium Wine Barrel Personalized Serving Tray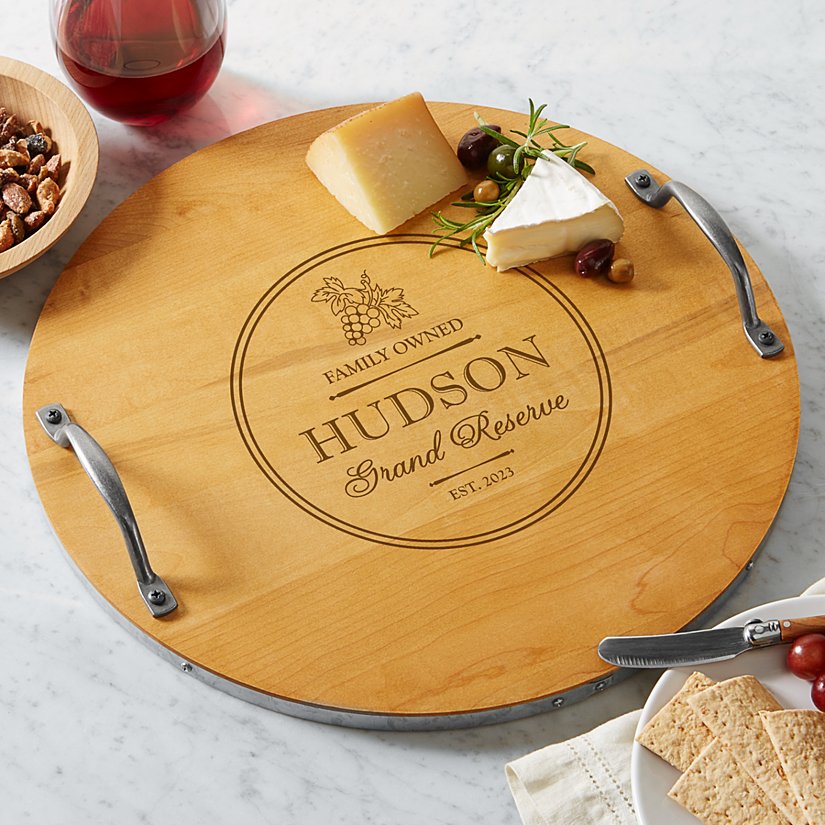 Product Description
Planning a wine and cheese gathering? Present your preferred reds, whites, bries and camemberts in style with this authentic wine barrel-inspired tray. This distinctive piece will undoubtedly become a centerpiece at any social event. Cheers!
Engrave with any name up to 12 characters and an established year
Made in the USA
Crafted from maple wood with an artisan stain
Due to natural wood variations, the engraving color will be unique in each piece
Dimensions: 15" dia. x 2.5"H (including handles)
Hand wash recommended
"Family Owned," "Grand Reserve," and "Est." will always appear
Item is not eligible for gift boxing
Premium Wine Barrel Personalized Serving Tray
PERFECT GIFT GUARANTEE Your personalized gift or home decor item is guaranteed to delight! We'll make sure you're 100% satisfied, or your money back.
Planning a wine and cheese gathering? Present your preferred reds, whites, bries and camemberts in style with this authentic wine barrel-inspired tray. This distinctive piece will undoubtedly become a centerpiece at any social event. Cheers!

Engrave with any name up to 12 characters and an established year
Made in the USA
Crafted from maple wood with an artisan stain
Due to natural wood variations, the engraving color will be unique in each piece
Dimensions: 15" dia. x 2.5"H (including handles)
Hand wash recommended
"Family Owned," "Grand Reserve," and "Est." will always appear
Item is not eligible for gift boxing