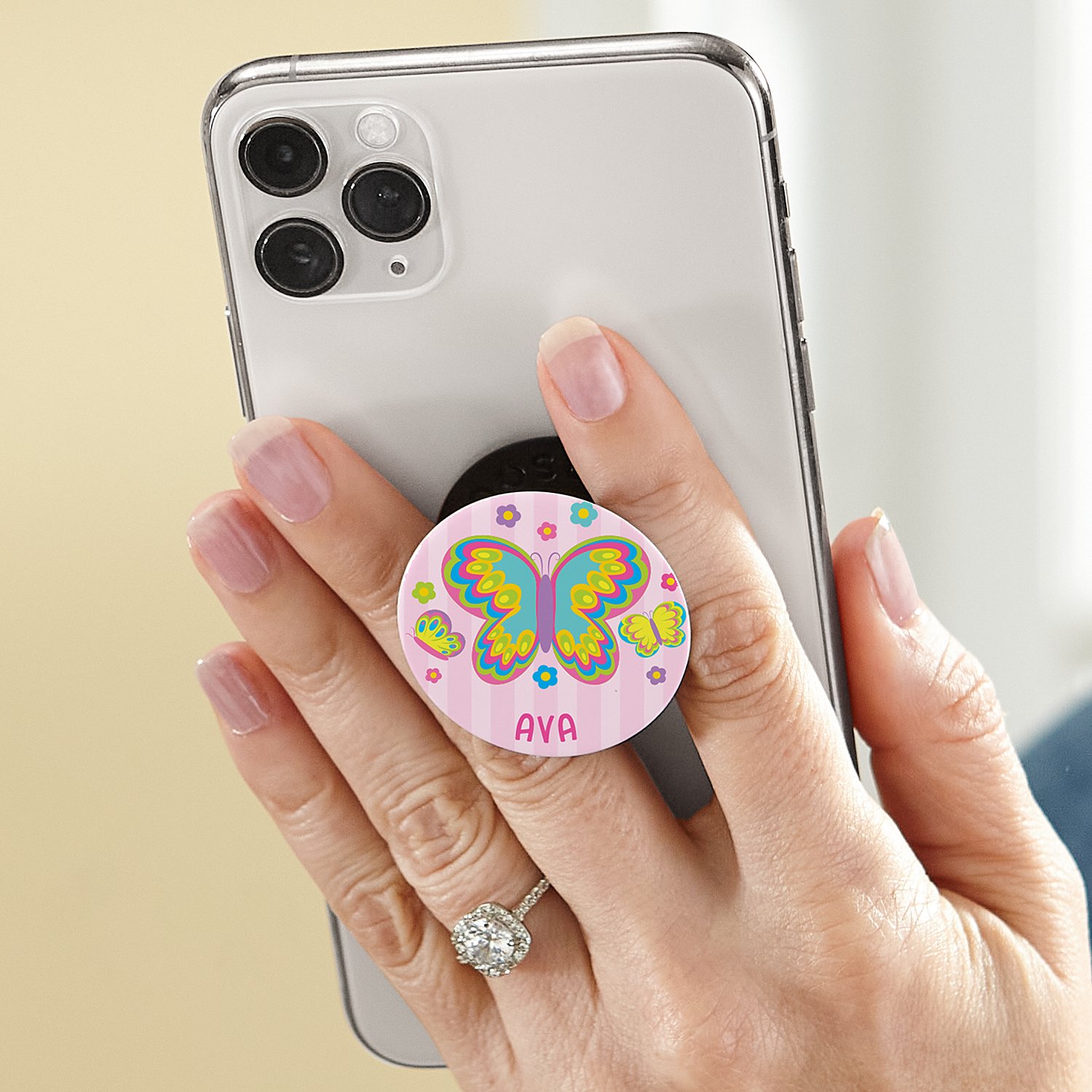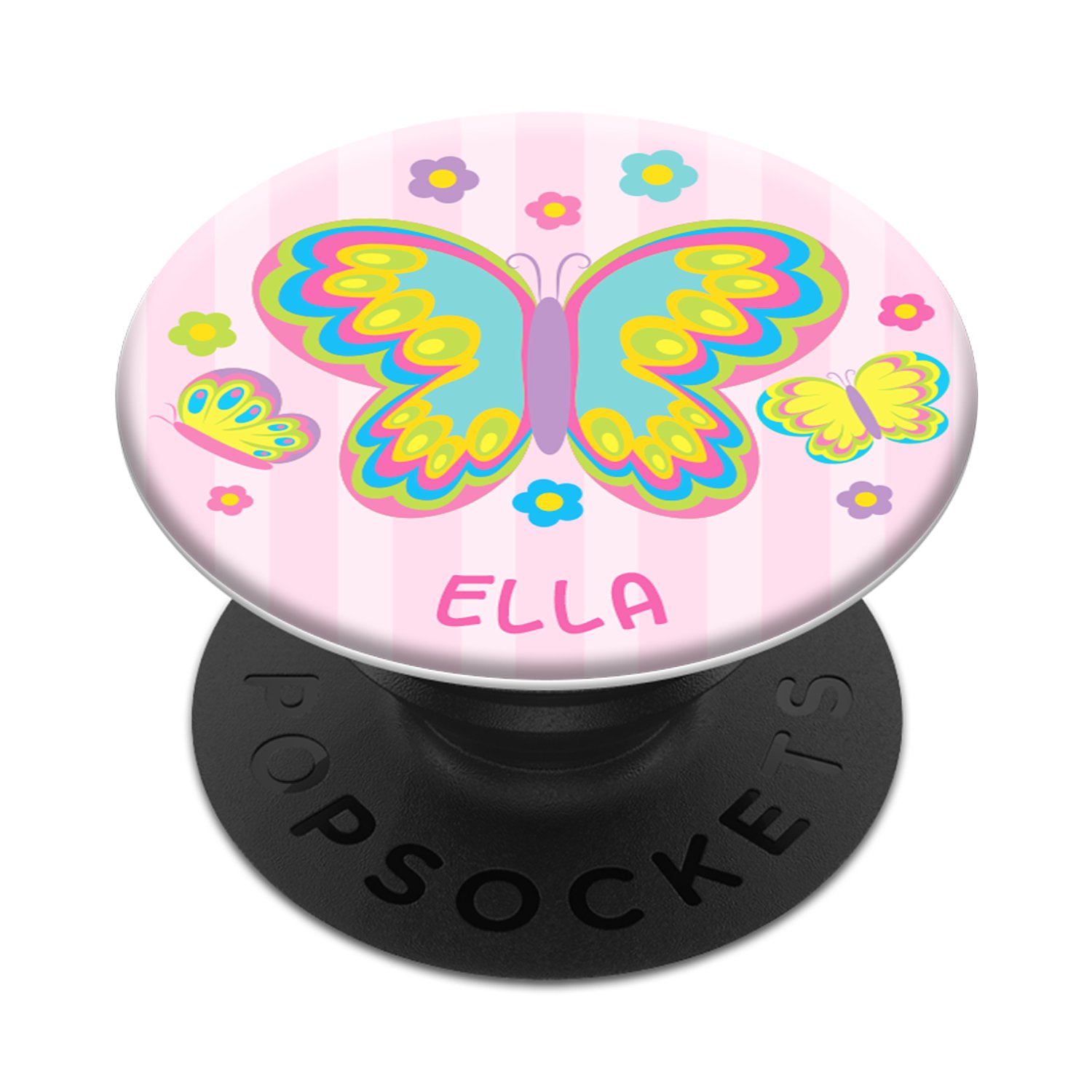 Vibrant Butterfly Personalized PopSockets PopGrip®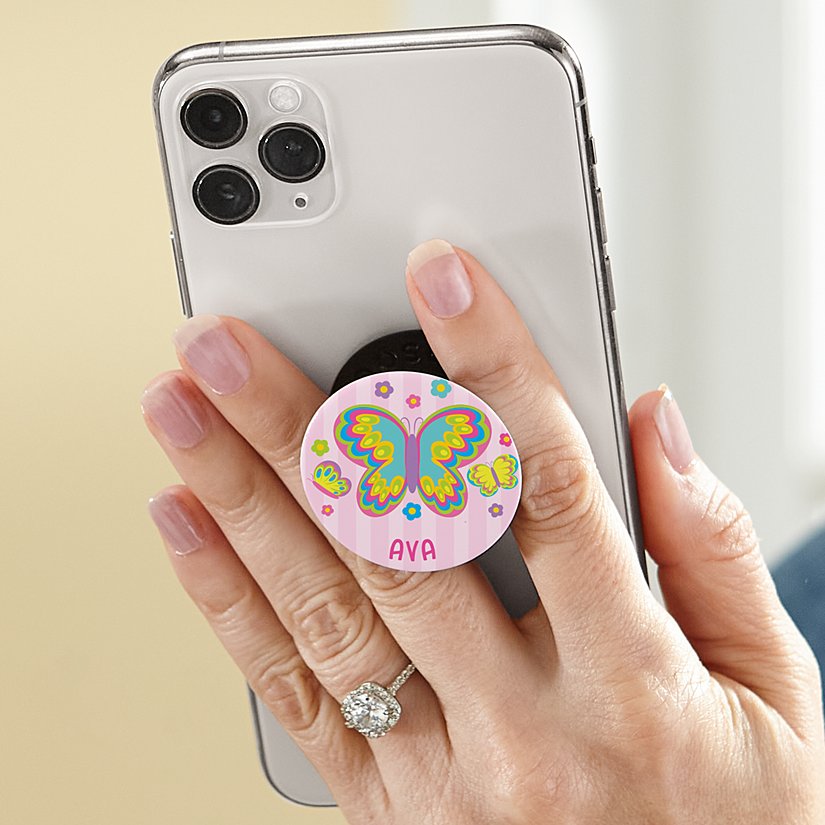 Product Description
Delightful butterflies dance around on this charming accessory that your young girl will love.
Personalize by adding a name (up to 12 characters)
Crafted from thermoplastic with acrylic foam adhesive
Dimensions: 1.5" dia.
Provides a secure grip for one-handed texting, improved photo-taking, and hands-free video watching
Doubles as a handy hands-free stand
Easily re-positionable and adheres to most devices and cases. Ideal for smooth hard plastic cases; may not stick well to silicone or waterproof cases
Compatible with all smartphones. iPhone 11 Pro and iPhone 11 Pro Max require a case
Supports wireless charging
Recommended for ages 13 and up
Vibrant Butterfly Personalized PopSockets PopGrip®
PERFECT GIFT GUARANTEE Your personalized gift or home decor item is guaranteed to delight! We'll make sure you're 100% satisfied, or your money back.
Delightful butterflies dance around on this charming accessory that your young girl will love.

Personalize by adding a name (up to 12 characters)
Crafted from thermoplastic with acrylic foam adhesive
Dimensions: 1.5" dia.
Provides a secure grip for one-handed texting, improved photo-taking, and hands-free video watching
Doubles as a handy hands-free stand
Easily re-positionable and adheres to most devices and cases. Ideal for smooth hard plastic cases; may not stick well to silicone or waterproof cases
Compatible with all smartphones. iPhone 11 Pro and iPhone 11 Pro Max require a case
Supports wireless charging
Recommended for ages 13 and up