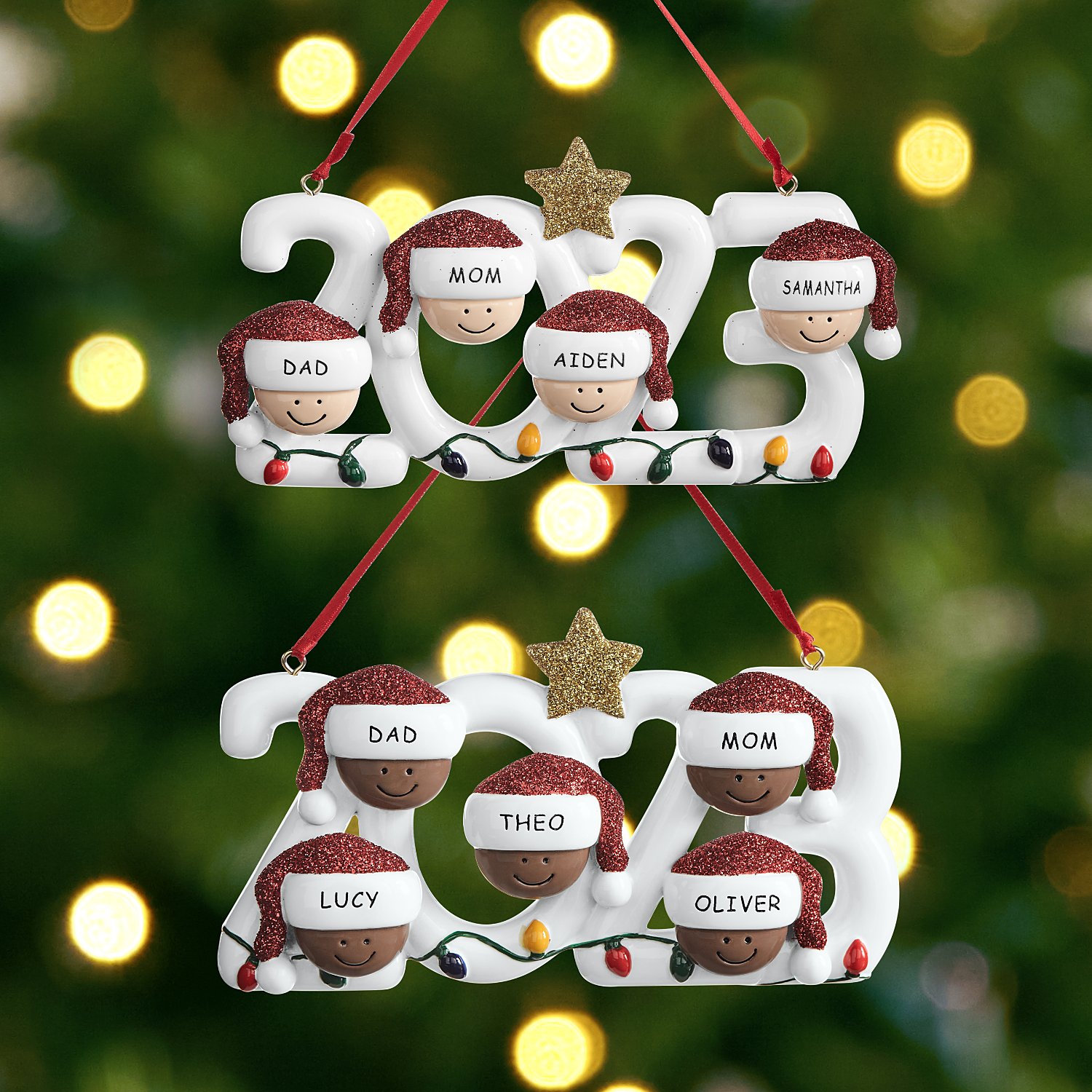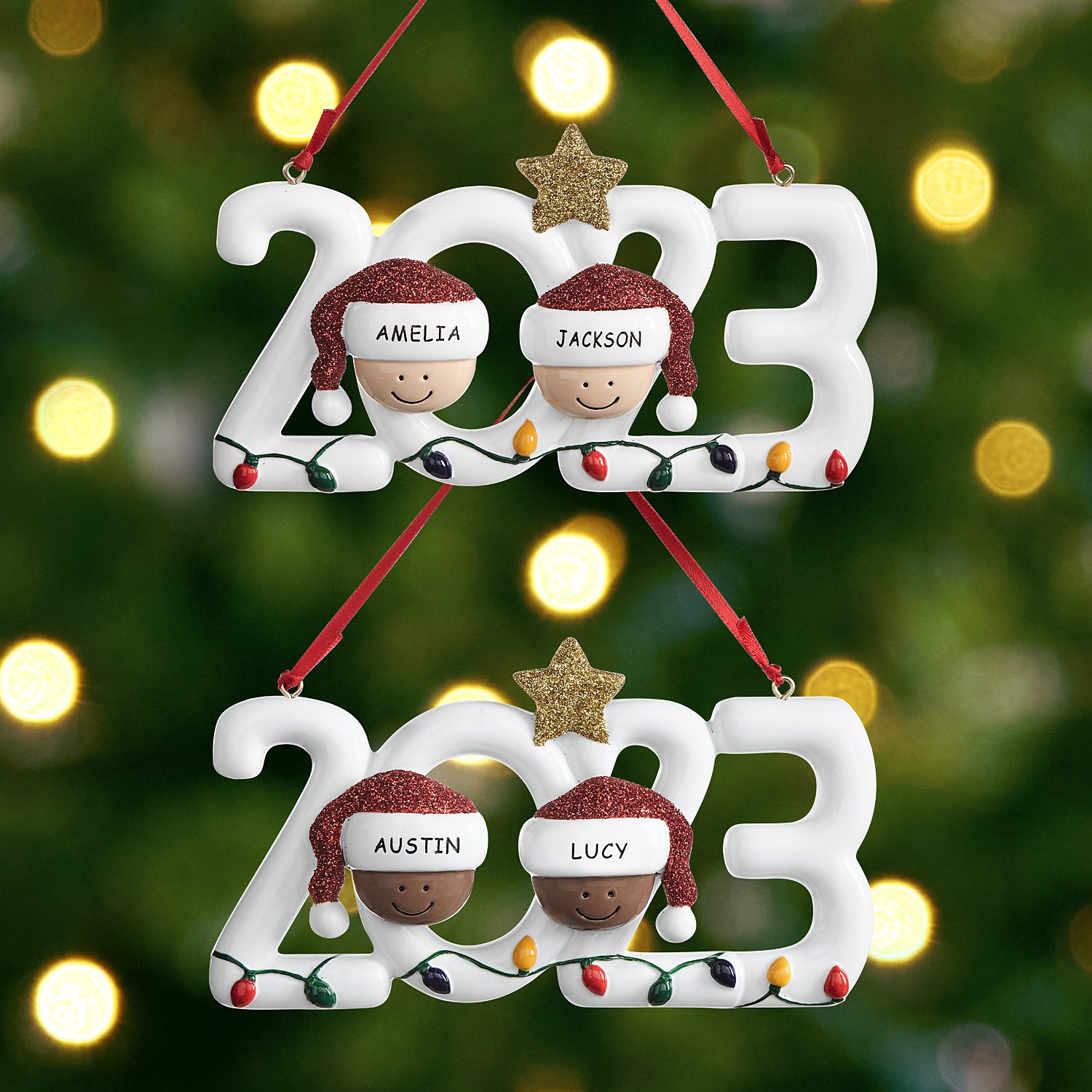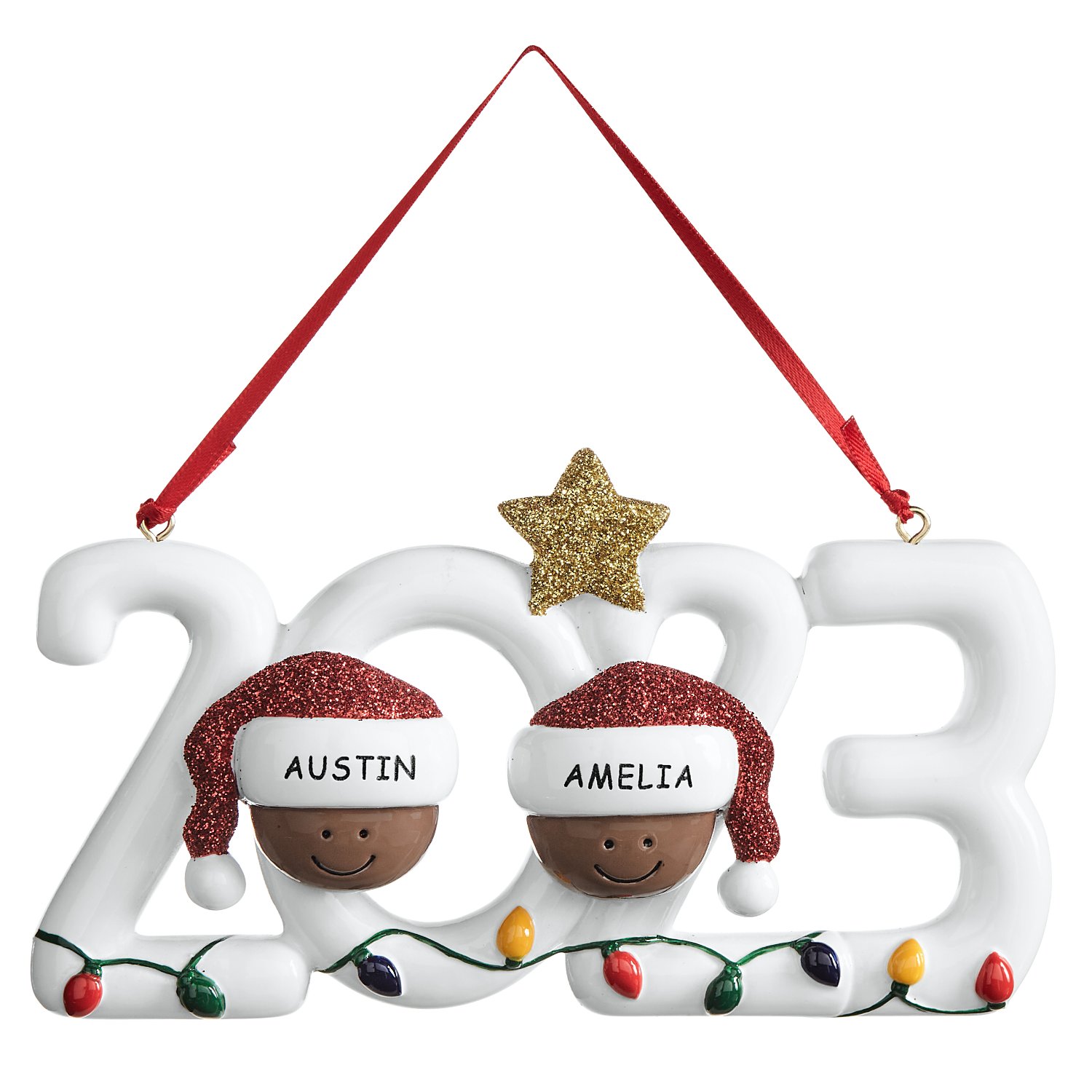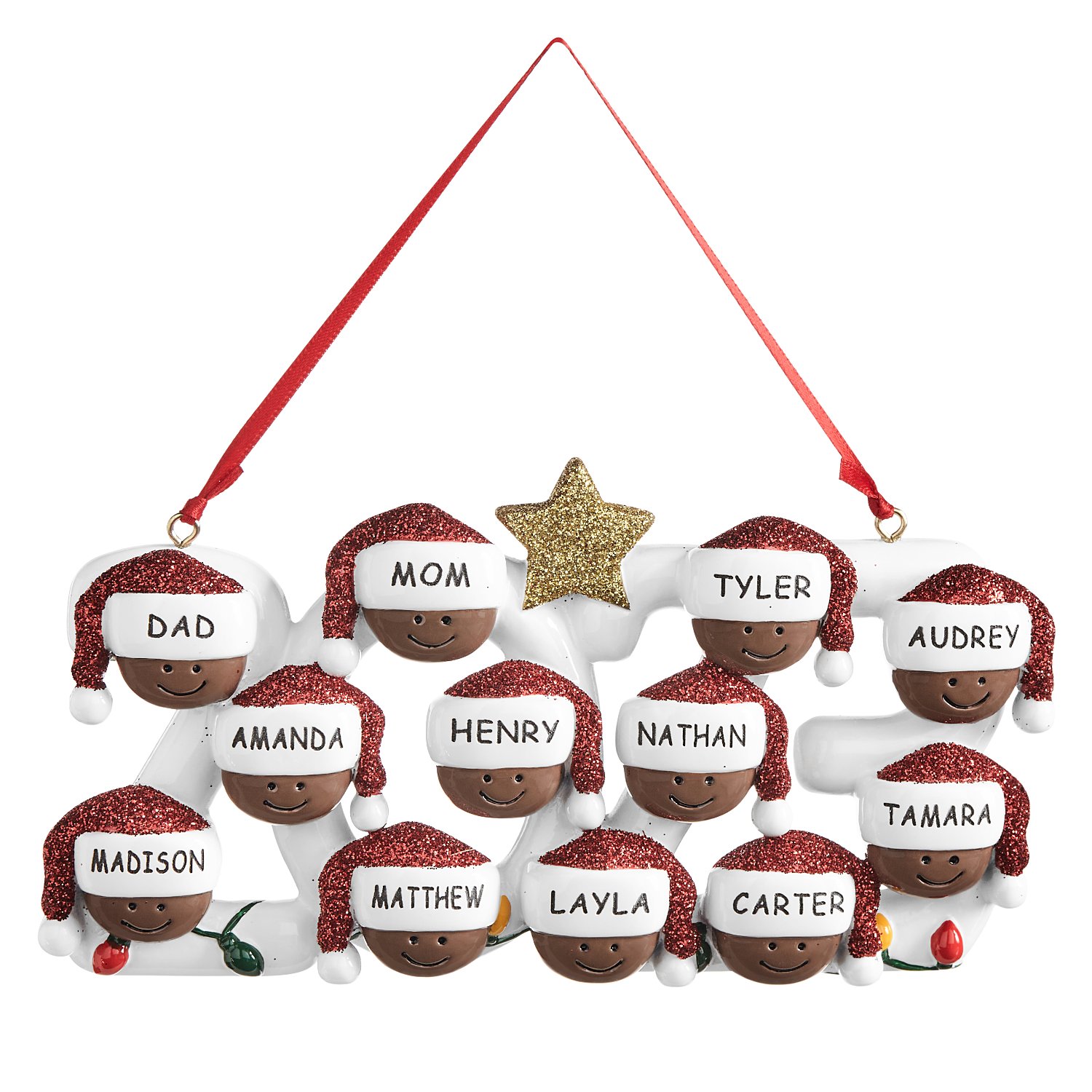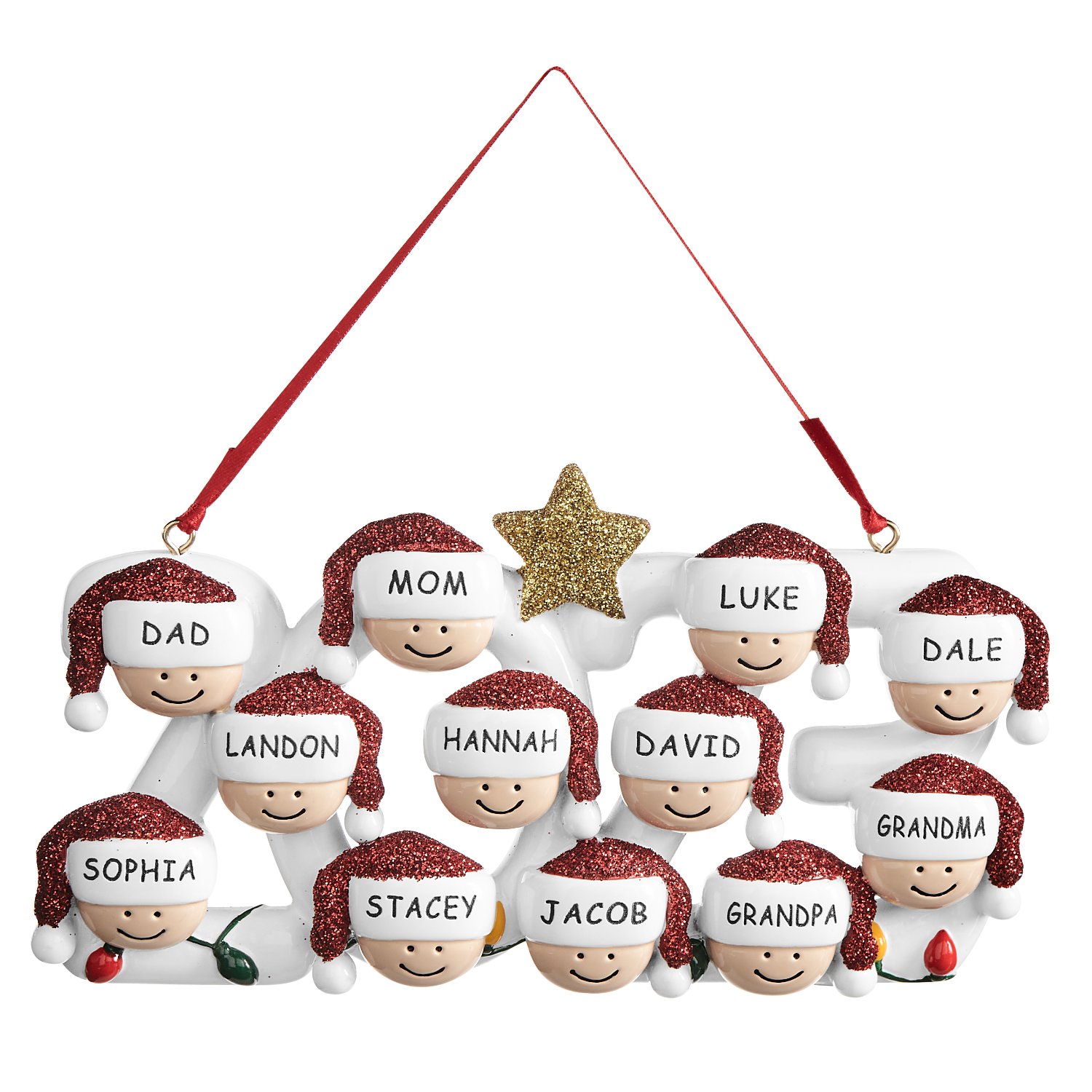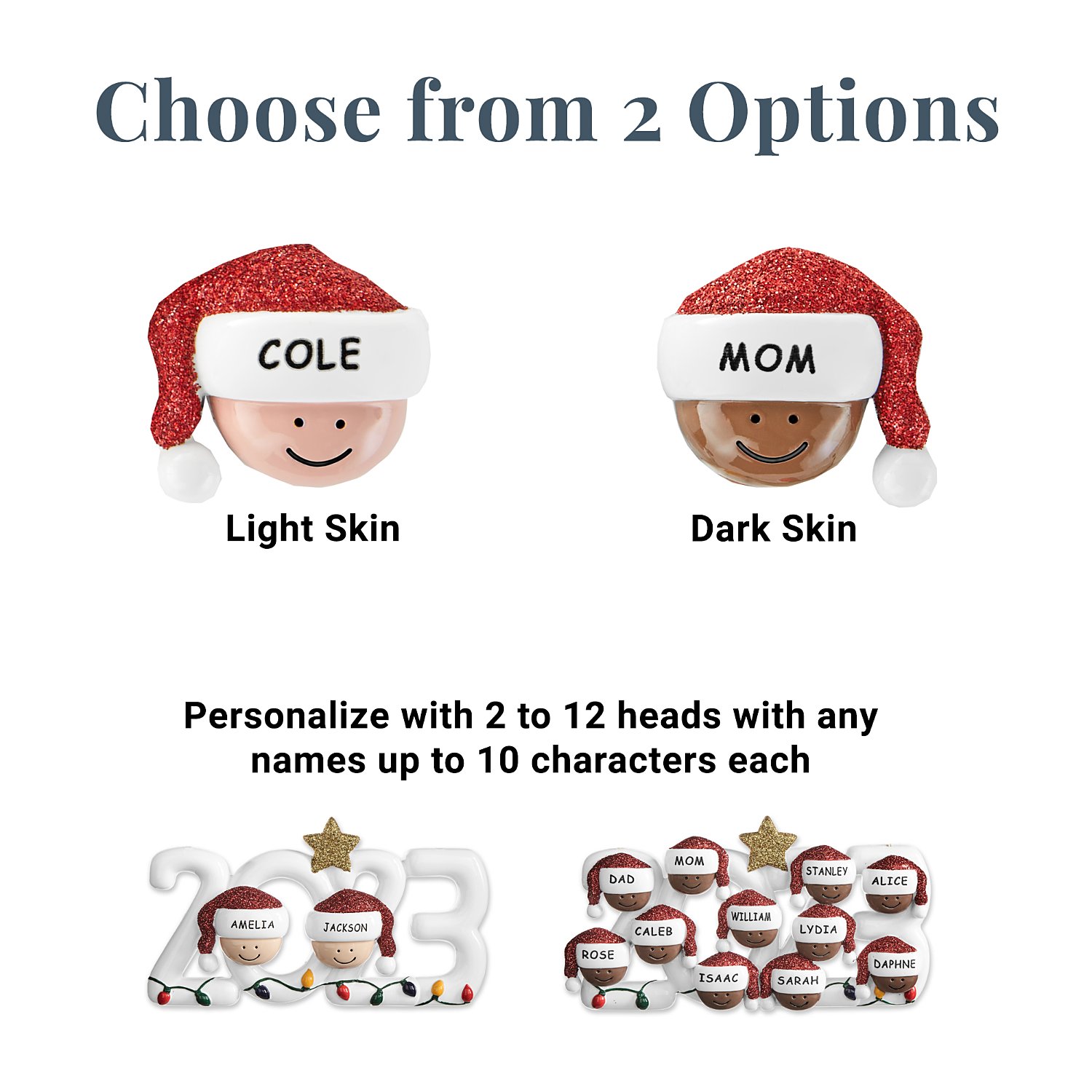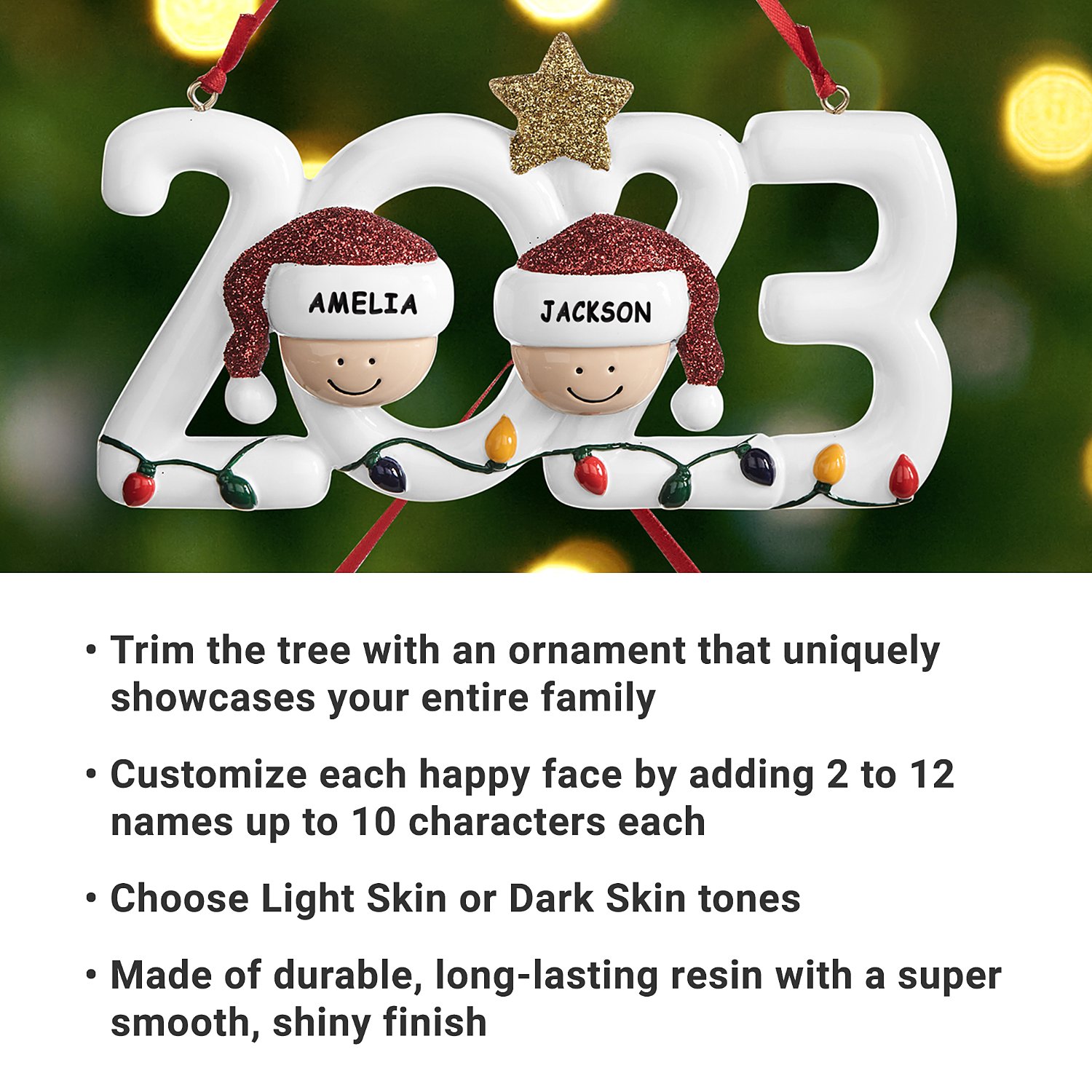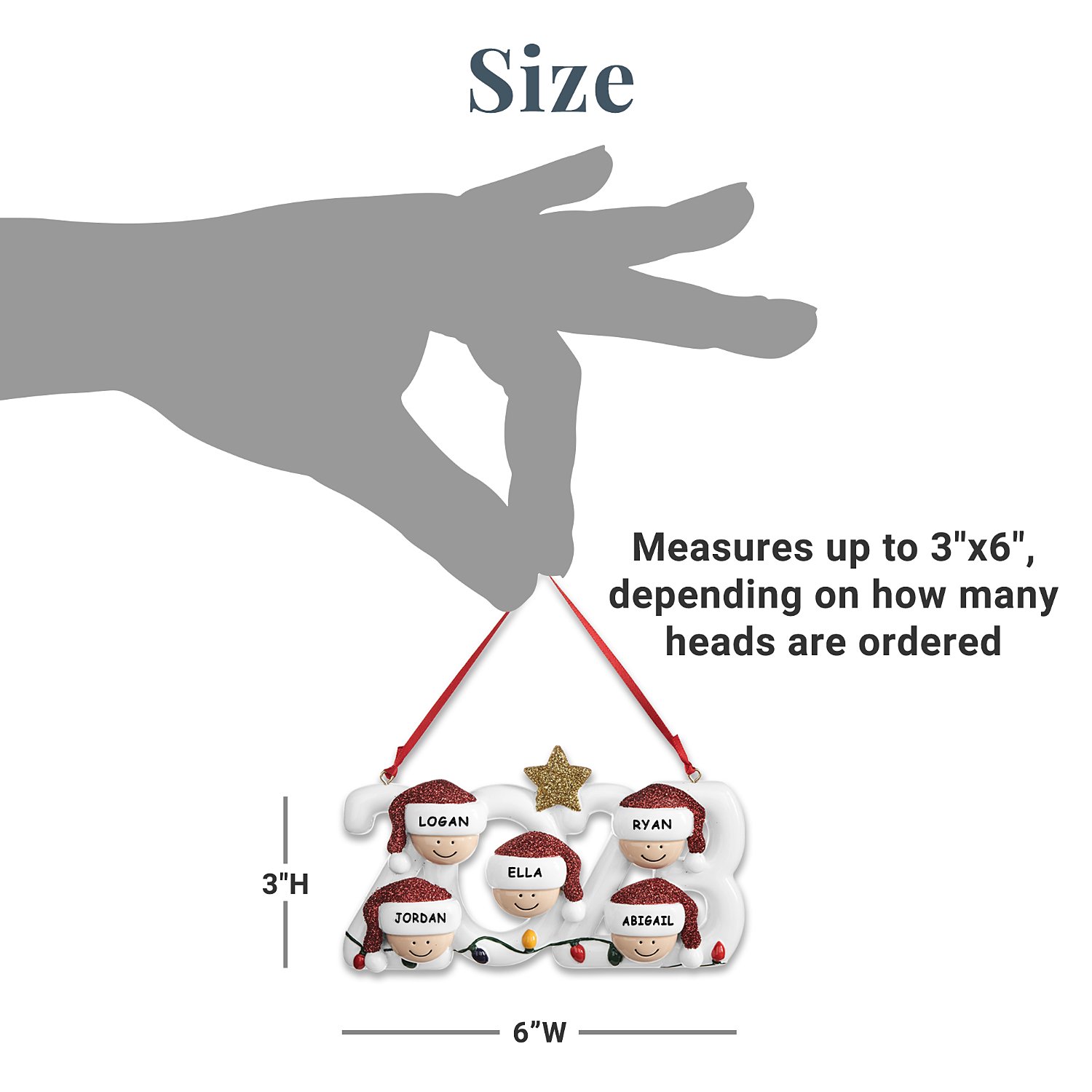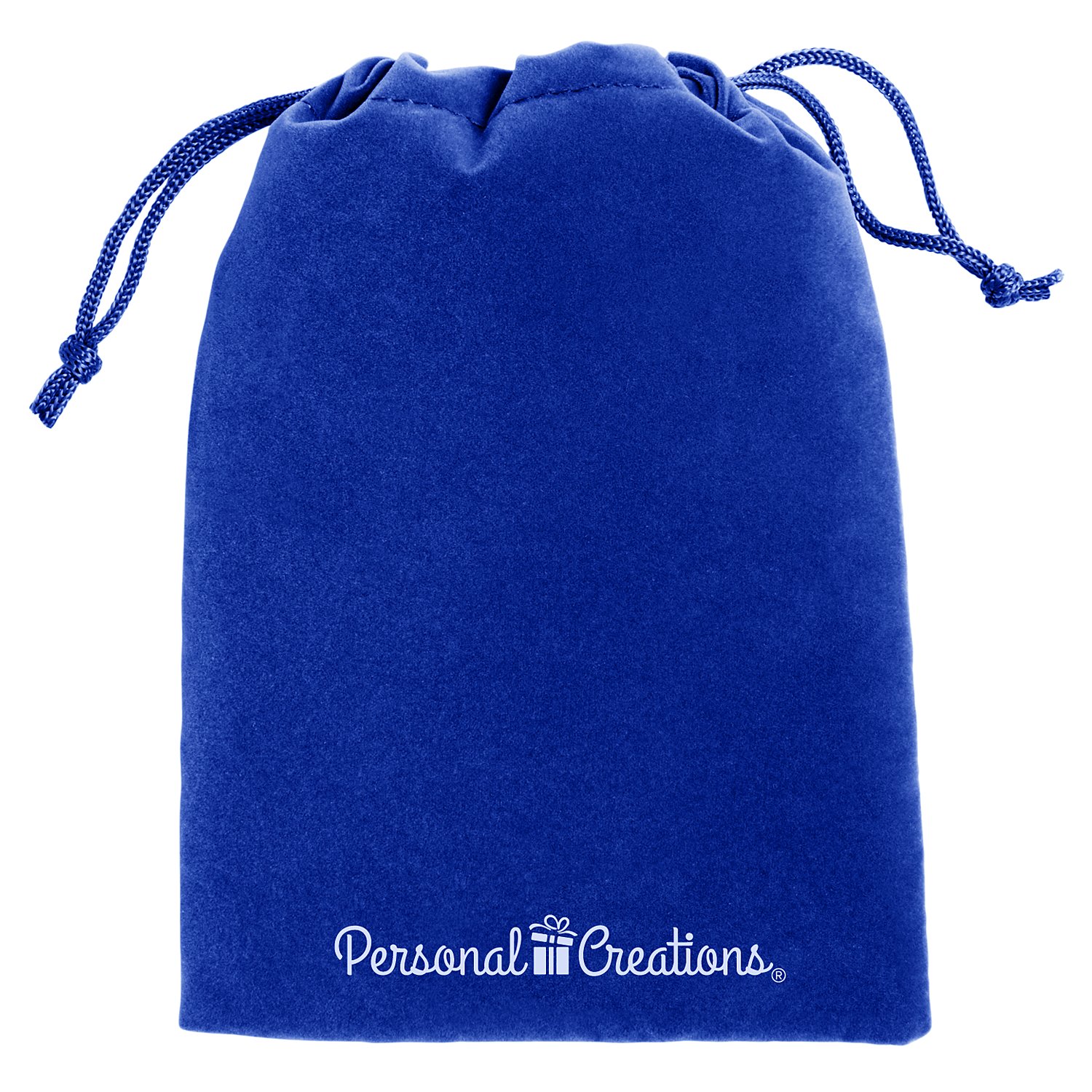 2023 Family Festive Personalized Ornament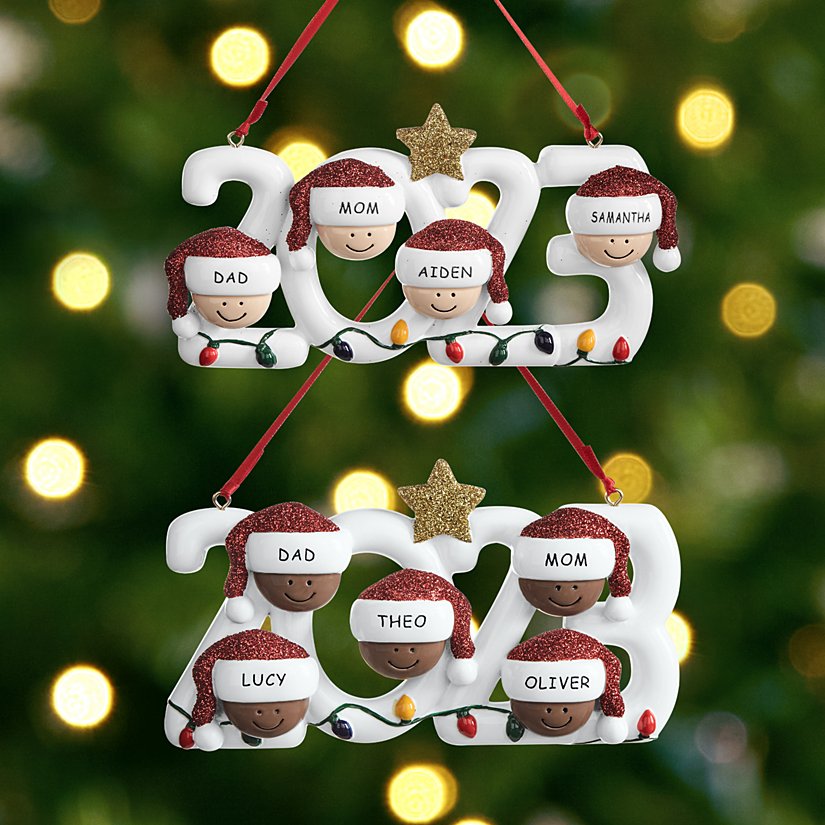 Product Description
Make it a cherished yearly custom! Adorn your holiday tree with this personalized 2023 ornament, showcasing all your beloved family members. Or delight everyone on your gift list with a unique present that will make this Christmas truly unforgettable.
Personalize by adding 2 to 12 heads with names up to 10 characters each
A heartwarming keepsake that grows with your family over the years
Crafted from durable, resilient resin featuring a glossy, smooth finish
Dimensions range from 3"W x 6"L, depending on the number of heads included
Offered in Light Skin and Dark Skin options
Comes with a ribbon for easy hanging
Beautifully presented in a classic velvet drawstring bag, perfect for gifting and safe storage
New

2023 Family Festive Personalized Ornament
PERFECT GIFT GUARANTEE Your personalized gift or home decor item is guaranteed to delight! We'll make sure you're 100% satisfied, or your money back.
Make it a cherished yearly custom! Adorn your holiday tree with this personalized 2023 ornament, showcasing all your beloved family members. Or delight everyone on your gift list with a unique present that will make this Christmas truly unforgettable.

Personalize by adding 2 to 12 heads with names up to 10 characters each
A heartwarming keepsake that grows with your family over the years
Crafted from durable, resilient resin featuring a glossy, smooth finish
Dimensions range from 3"W x 6"L, depending on the number of heads included
Offered in Light Skin and Dark Skin options
Comes with a ribbon for easy hanging
Beautifully presented in a classic velvet drawstring bag, perfect for gifting and safe storage