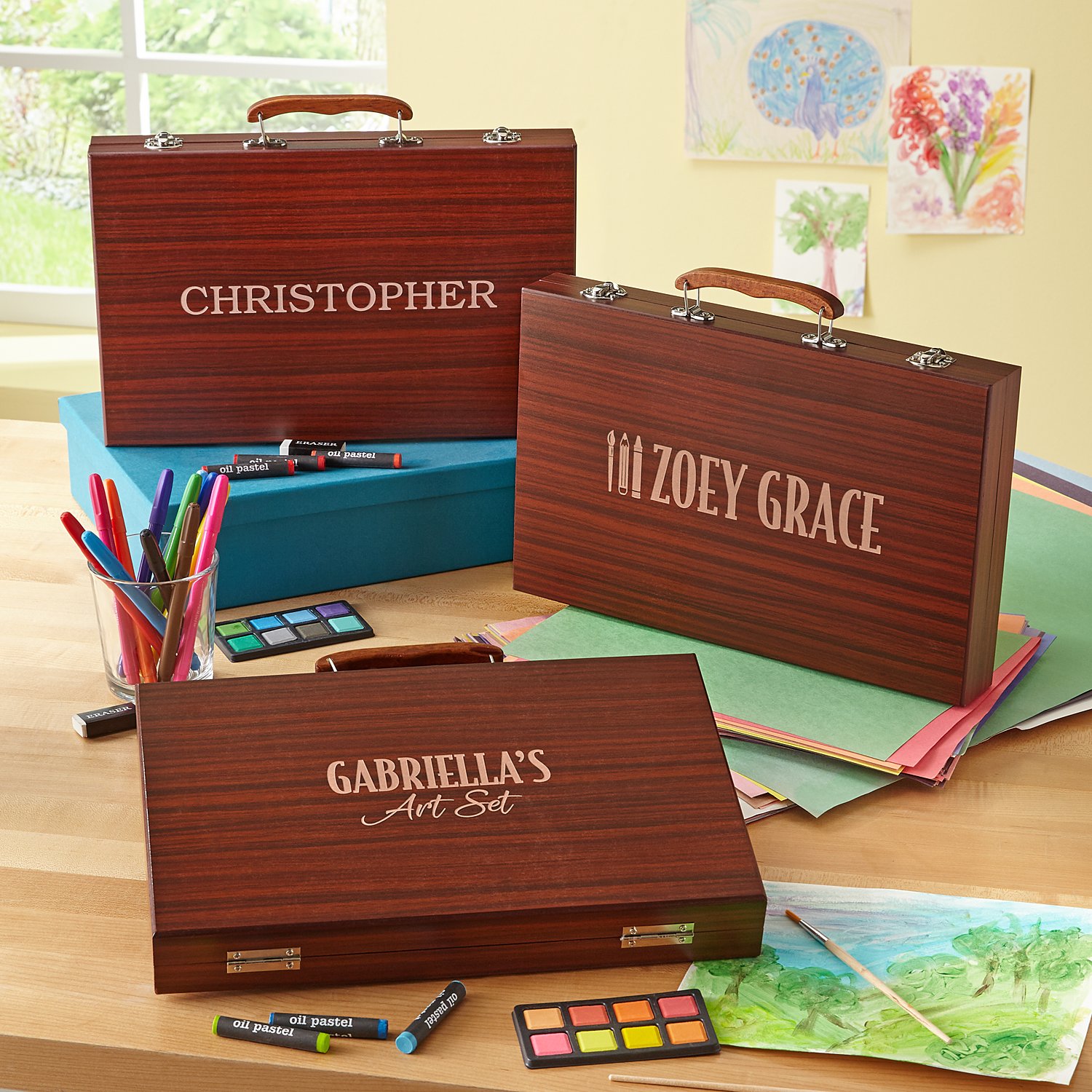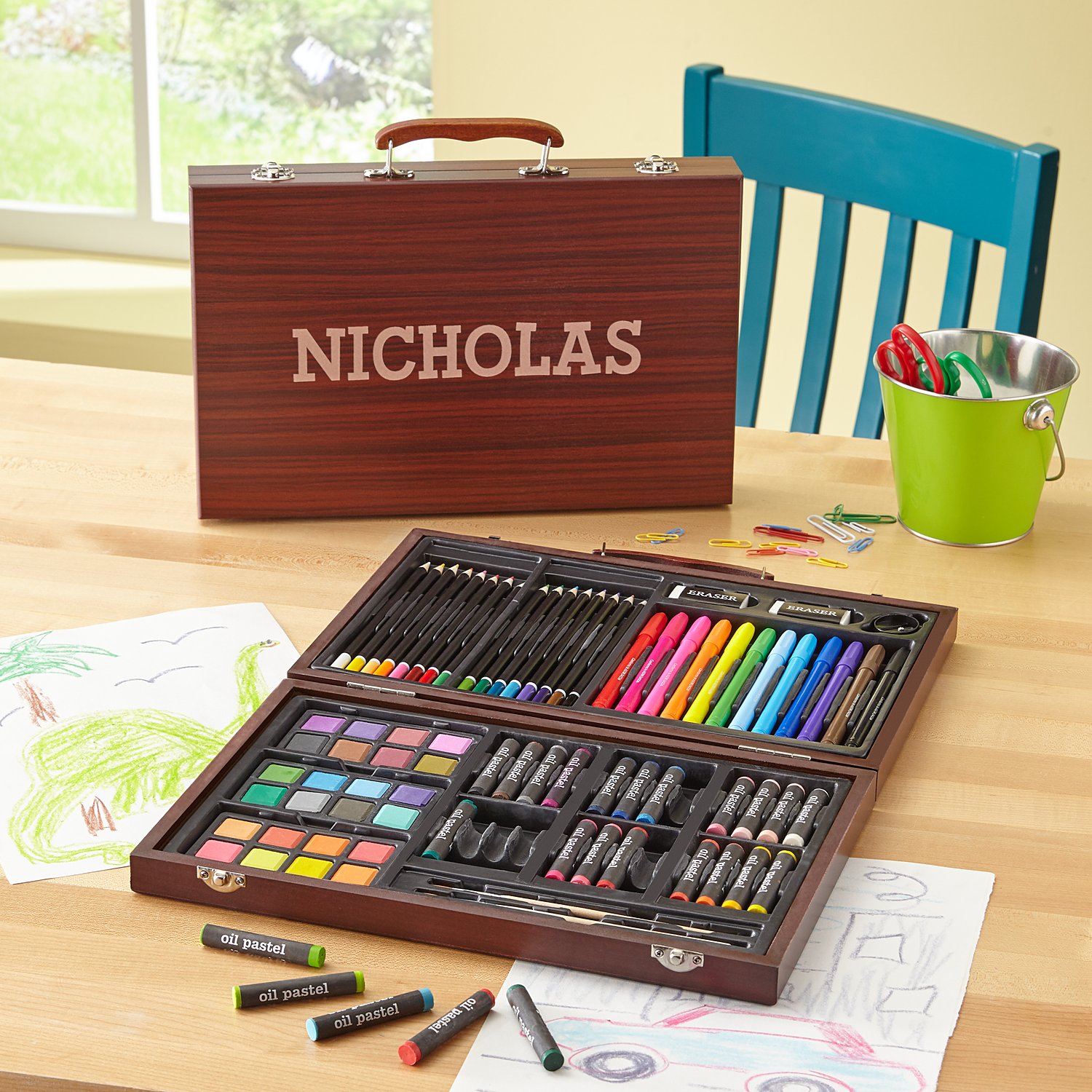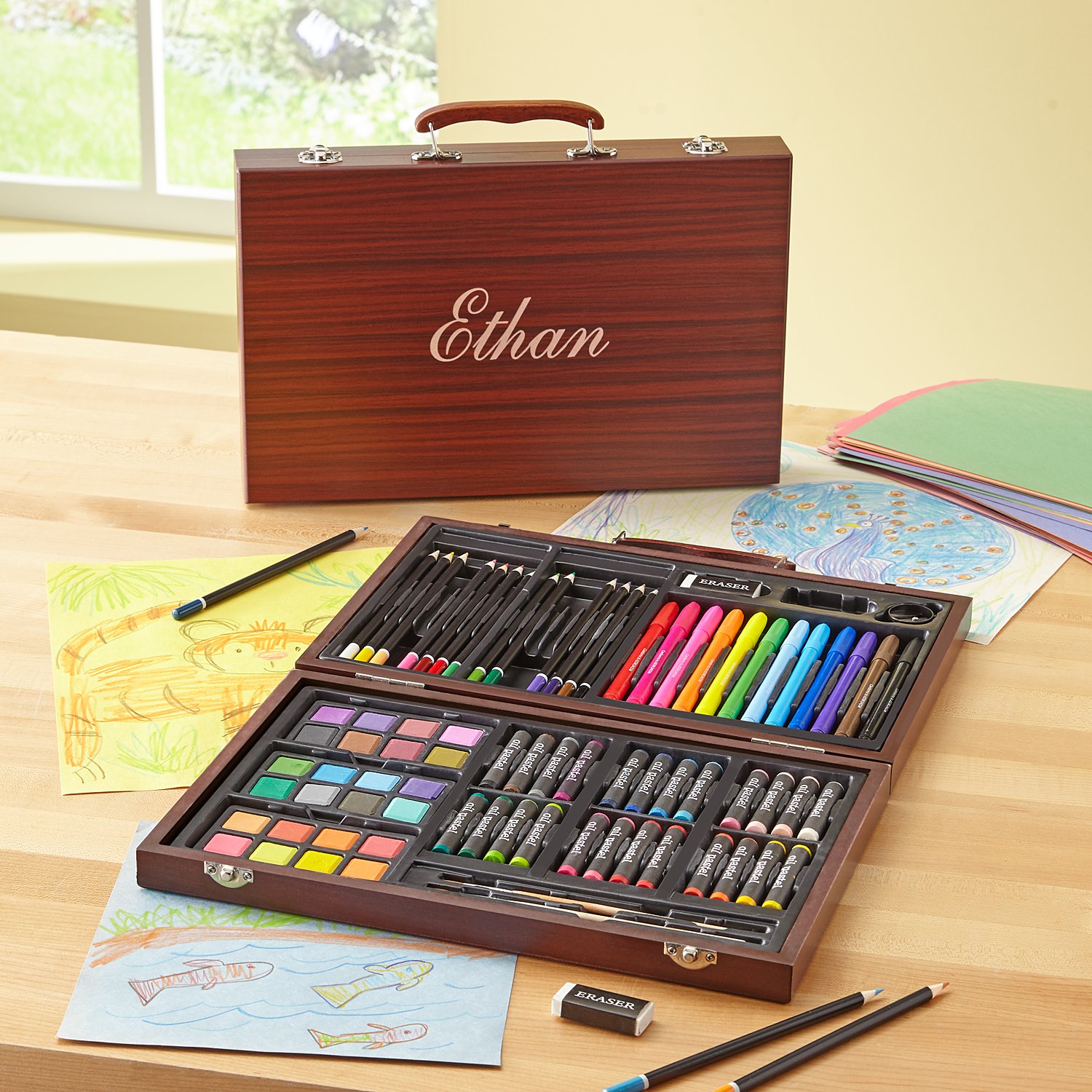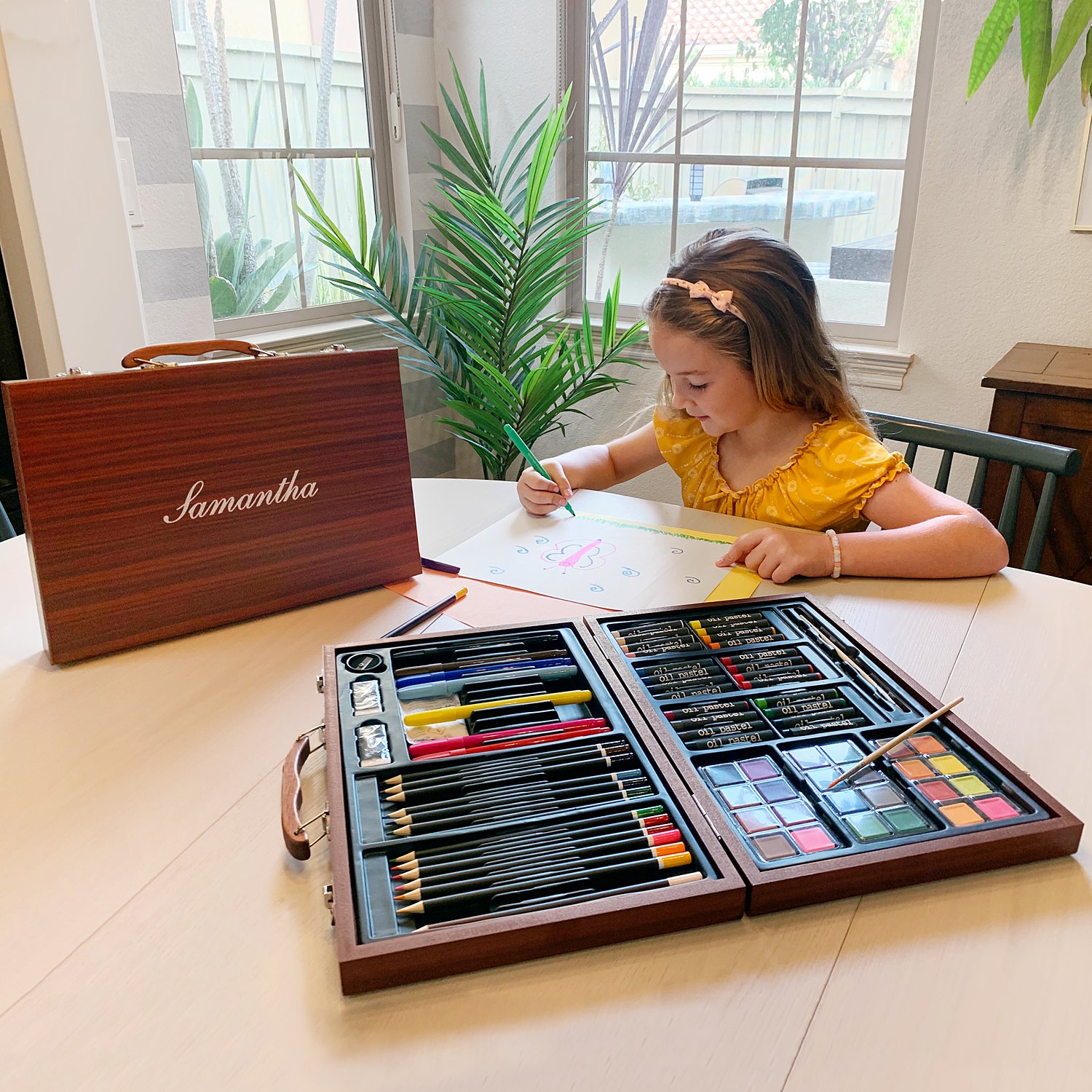 80-Piece Creative Personalized Art Set Collection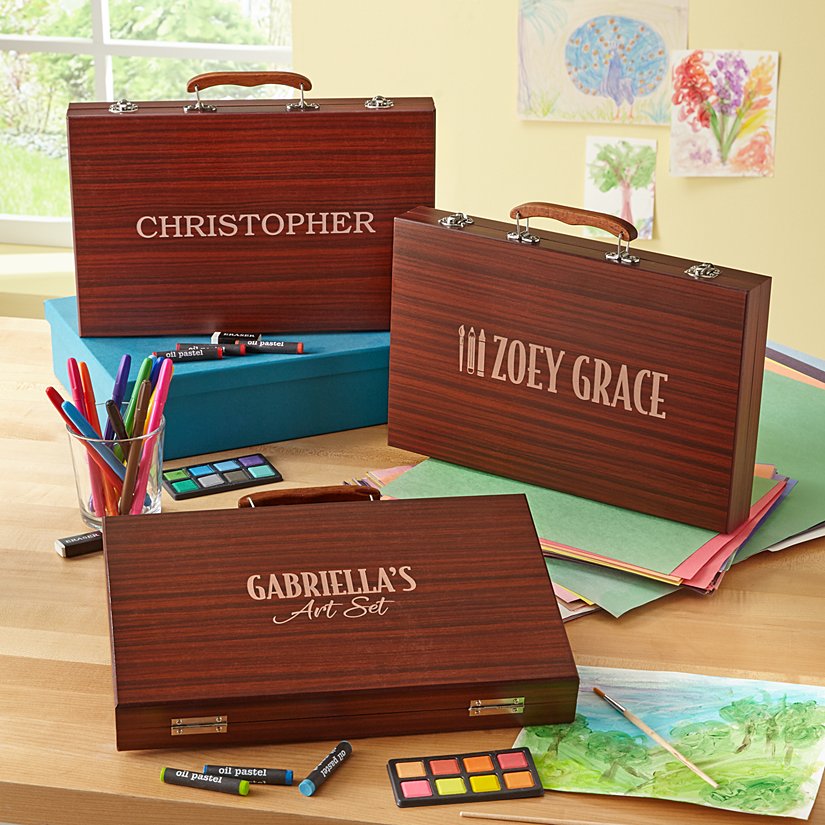 Product Description
Unleash your creativity with the customized 80-piece art set, perfect for those with an artistic flair. This personalized artist collection makes an excellent gift for family members or friends who have a touch of Picasso in them.
Customize with your choice of block, script or serif fonts, a name up to 12 characters with an art design, or a 2-line message with up to 12 characters on the first line and 16 characters on the second line
The carrying case is crafted from wood
Case dimensions: 1.5"D x 9"L x 14.5"W
Equipped with metal latches for secure closure and a handle for easy carrying
This comprehensive art set includes 24 oil pastel crayons, 16 colored pencils, 24 watercolor paints, 2 paint brushes, and more
Offered in 13 unique designs
Suitable for ages 3 and up
80-Piece Creative Personalized Art Set Collection
PERFECT GIFT GUARANTEE Your personalized gift or home decor item is guaranteed to delight! We'll make sure you're 100% satisfied, or your money back.
Unleash your creativity with the customized 80-piece art set, perfect for those with an artistic flair. This personalized artist collection makes an excellent gift for family members or friends who have a touch of Picasso in them.

Customize with your choice of block, script or serif fonts, a name up to 12 characters with an art design, or a 2-line message with up to 12 characters on the first line and 16 characters on the second line
The carrying case is crafted from wood
Case dimensions: 1.5"D x 9"L x 14.5"W
Equipped with metal latches for secure closure and a handle for easy carrying
This comprehensive art set includes 24 oil pastel crayons, 16 colored pencils, 24 watercolor paints, 2 paint brushes, and more
Offered in 13 unique designs
Suitable for ages 3 and up