Adorable Friends Personalized Plush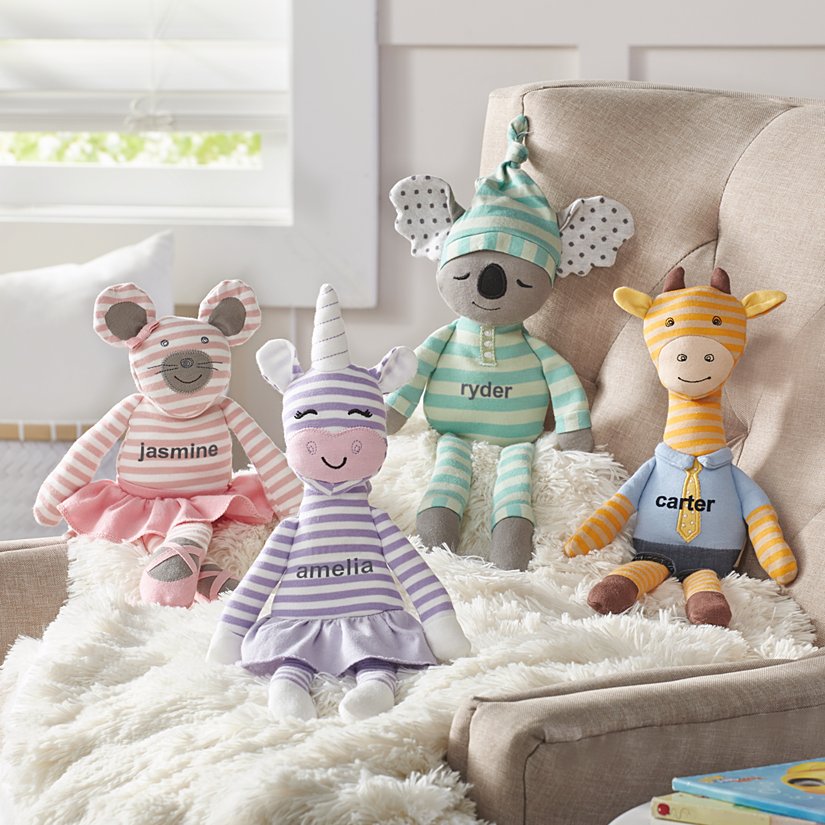 Product Description
Crafted with certified organic cotton fabric and natural fiber fill, this delightful companion is beneficial for your child and the environment. Its endearing quirks and soft, huggable body make it a favorite among little ones.
Personalize by adding a name with up to 10 characters
Made of plush 100% GOTS certified organic cotton and 100% naturally hypoallergenic corn fiber fill
Features GOTS certified low impact fabric dye
BPA-free and phthalates-free rattle
Dimensions: 2"D x 6.5"W x 14"H
Choose from Giraffe, Koala, Mouse or Unicorn
Suitable for ages 0-3
Adorable Friends Personalized Plush
PERFECT GIFT GUARANTEE Your personalized gift or home decor item is guaranteed to delight! We'll make sure you're 100% satisfied, or your money back.
Crafted with certified organic cotton fabric and natural fiber fill, this delightful companion is beneficial for your child and the environment. Its endearing quirks and soft, huggable body make it a favorite among little ones.

Personalize by adding a name with up to 10 characters
Made of plush 100% GOTS certified organic cotton and 100% naturally hypoallergenic corn fiber fill
Features GOTS certified low impact fabric dye
BPA-free and phthalates-free rattle
Dimensions: 2"D x 6.5"W x 14"H
Choose from Giraffe, Koala, Mouse or Unicorn
Suitable for ages 0-3