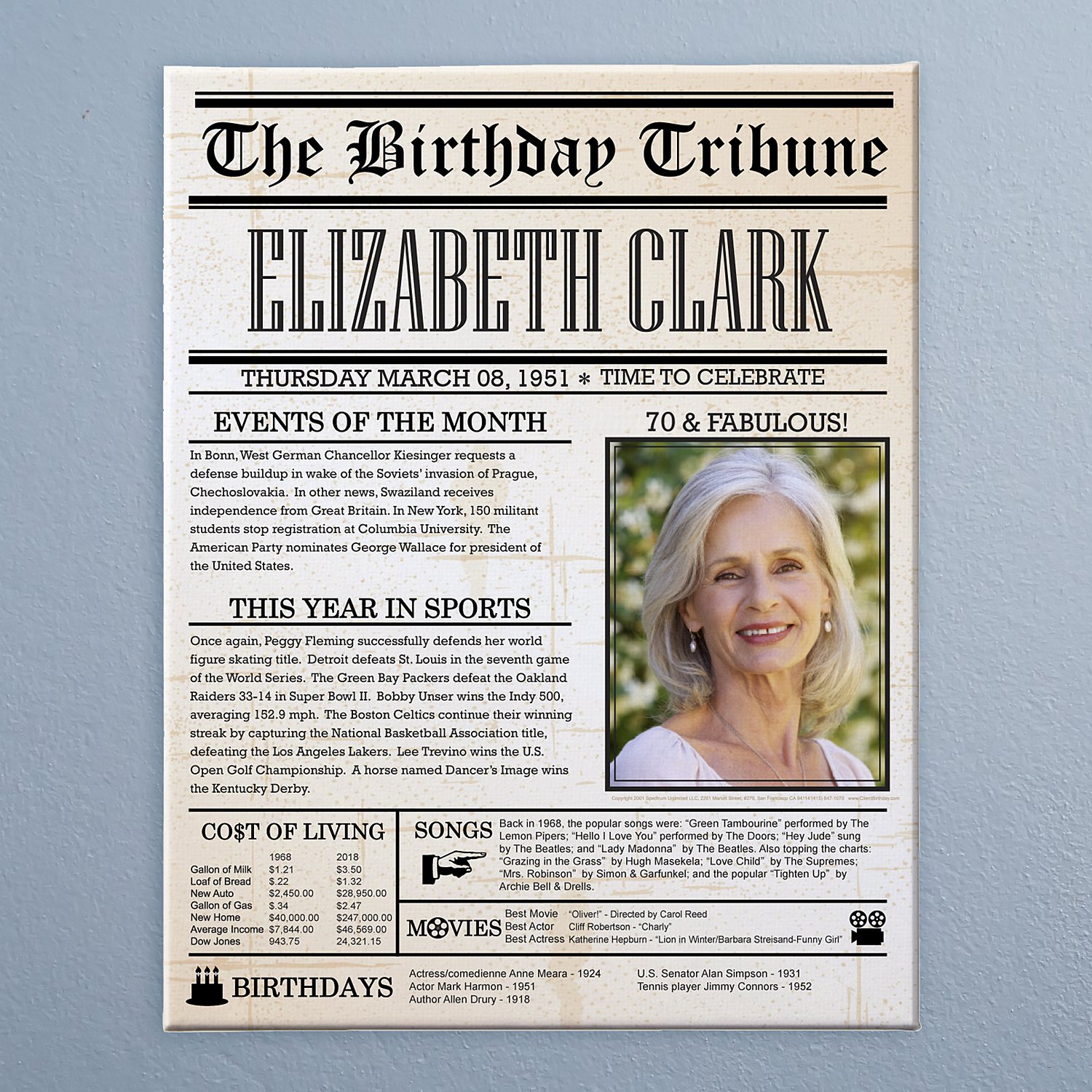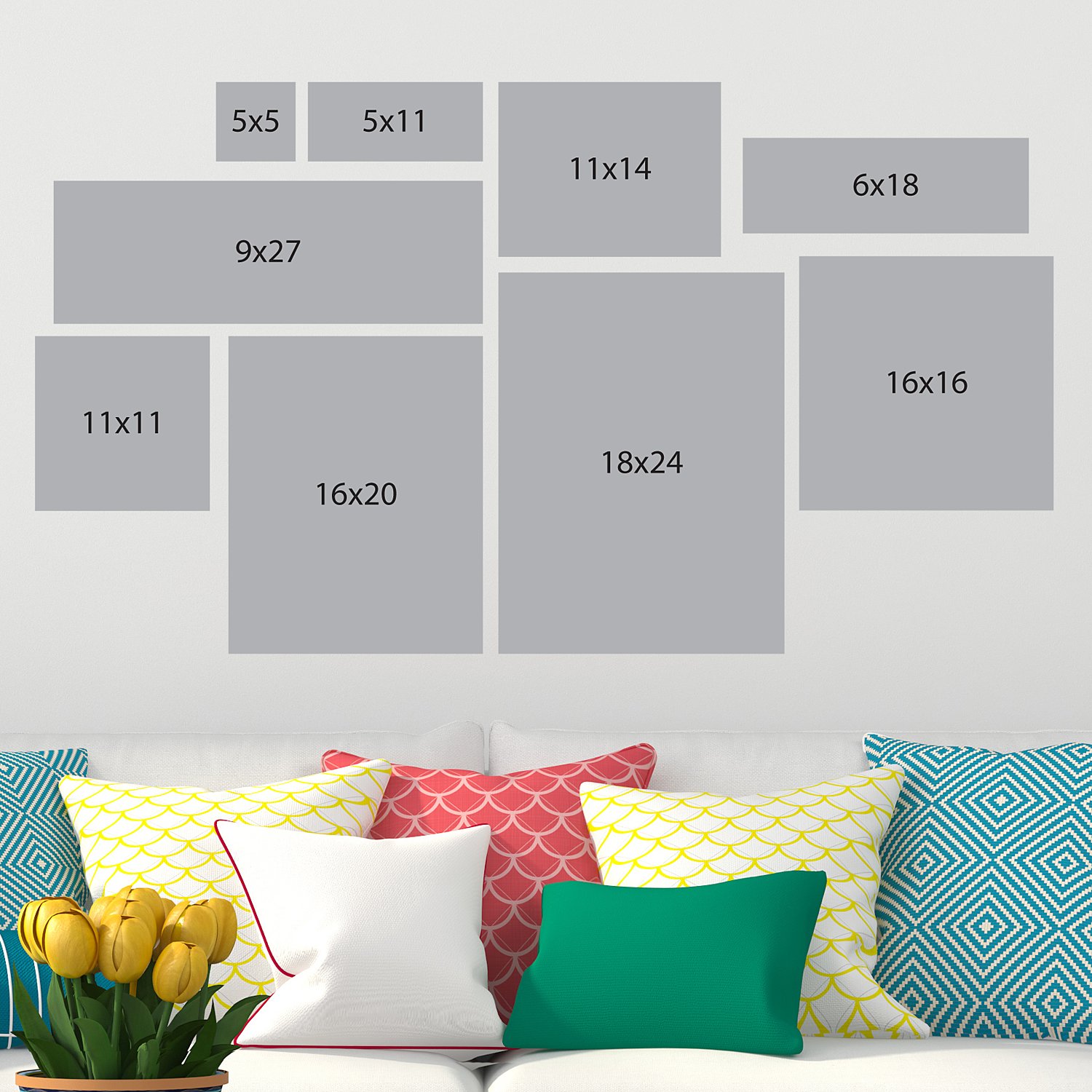 Birthday Headlines Personalized Photo Canvas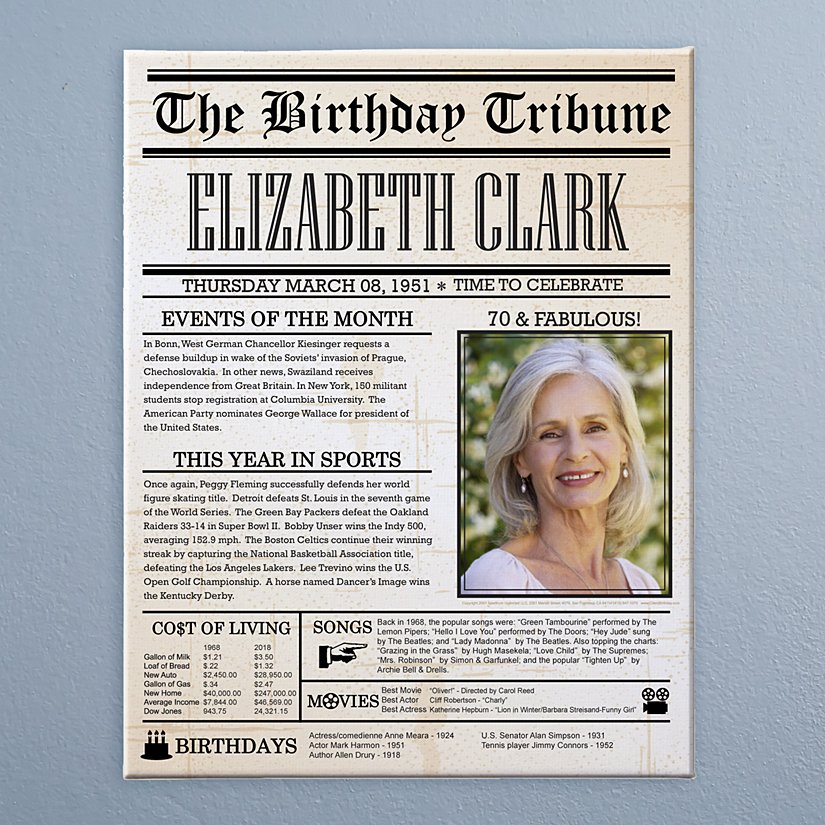 Product Description
Make someone's special day even more memorable with our unique, headline-inspired artwork. This personalized piece offers a glimpse into the past, showcasing events from their birthdate.
Customize by adding a name (up to 18 characters), birth date (MM/DD/YYYY), photo and photo title (up to 18 characters)
Canvas is stretched over a sturdy wood frame
Sawtooth hanger included
Photo sizes: 4"x5" for 11"x14" canvas, 6"x7.5" for 16"x20" canvas
"The Birthday Tribune" and "Time to Celebrate" will always appear
Current year unavailable until March 15th each year (following the Academy Awards)
Item cannot be gift boxed
Ships separately from other items in your order due to size and packaging requirements
Birthday Headlines Personalized Photo Canvas
PERFECT GIFT GUARANTEE Your personalized gift or home decor item is guaranteed to delight! We'll make sure you're 100% satisfied, or your money back.
Make someone's special day even more memorable with our unique, headline-inspired artwork. This personalized piece offers a glimpse into the past, showcasing events from their birthdate.

Customize by adding a name (up to 18 characters), birth date (MM/DD/YYYY), photo and photo title (up to 18 characters)
Canvas is stretched over a sturdy wood frame
Sawtooth hanger included
Photo sizes: 4"x5" for 11"x14" canvas, 6"x7.5" for 16"x20" canvas
"The Birthday Tribune" and "Time to Celebrate" will always appear
Current year unavailable until March 15th each year (following the Academy Awards)
Item cannot be gift boxed
Ships separately from other items in your order due to size and packaging requirements