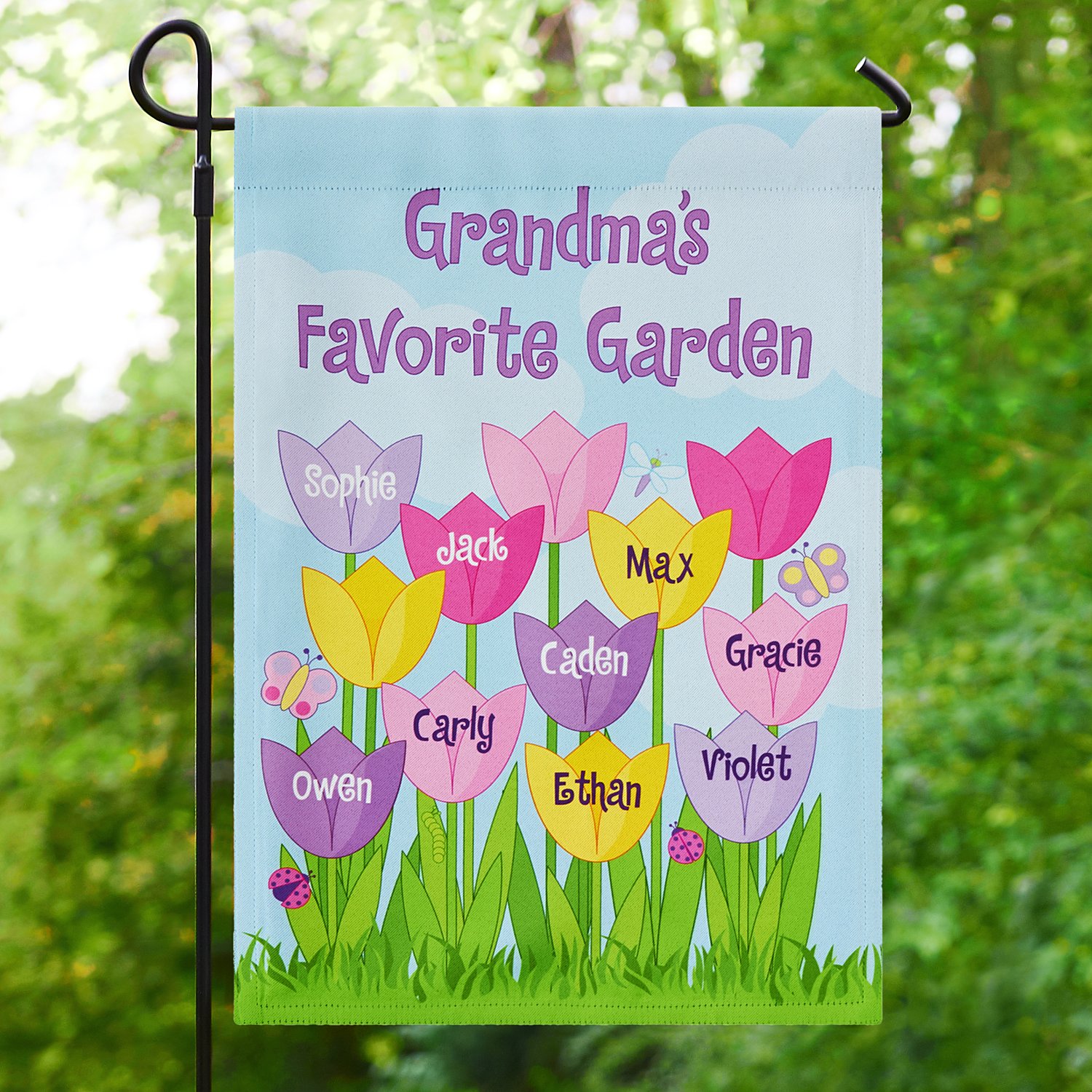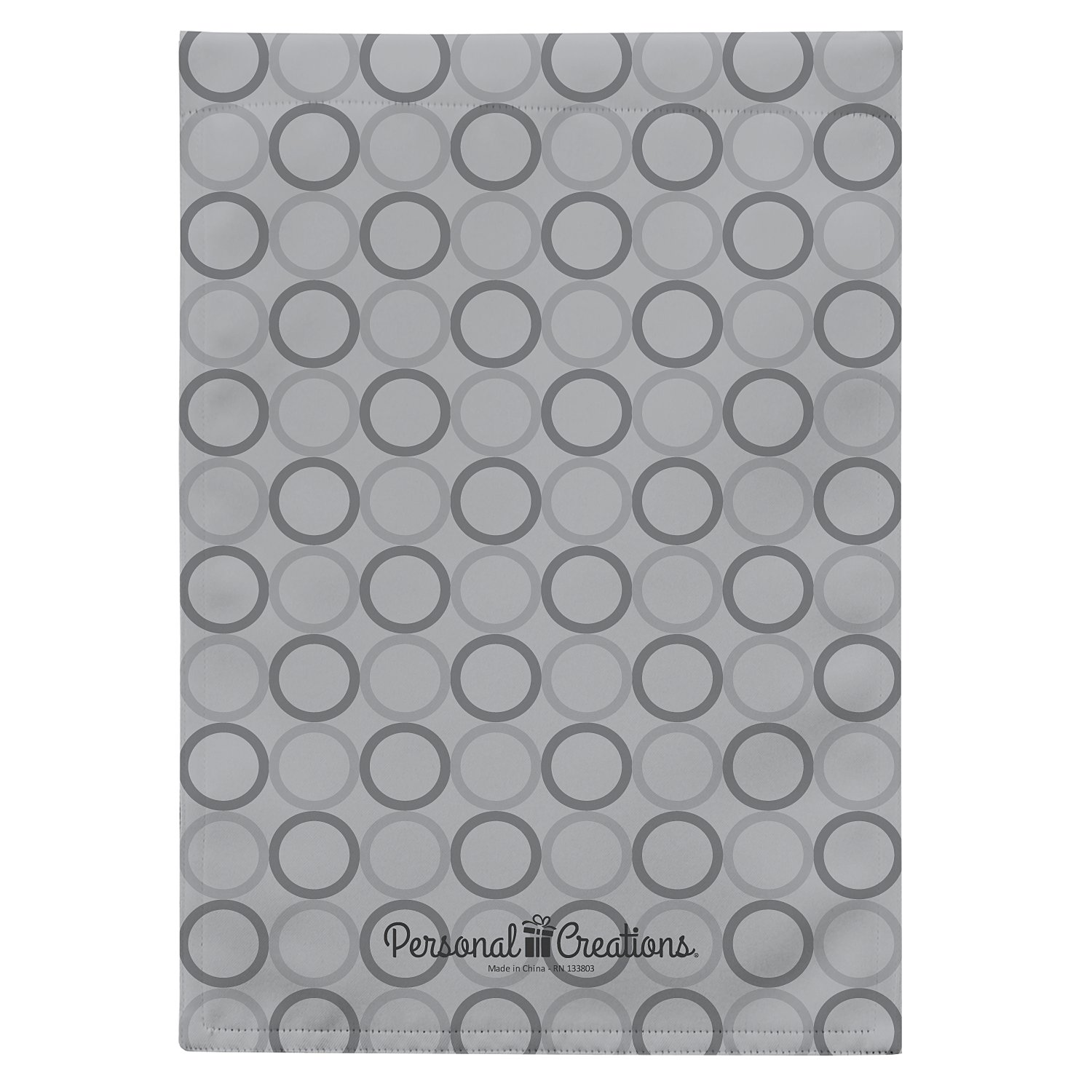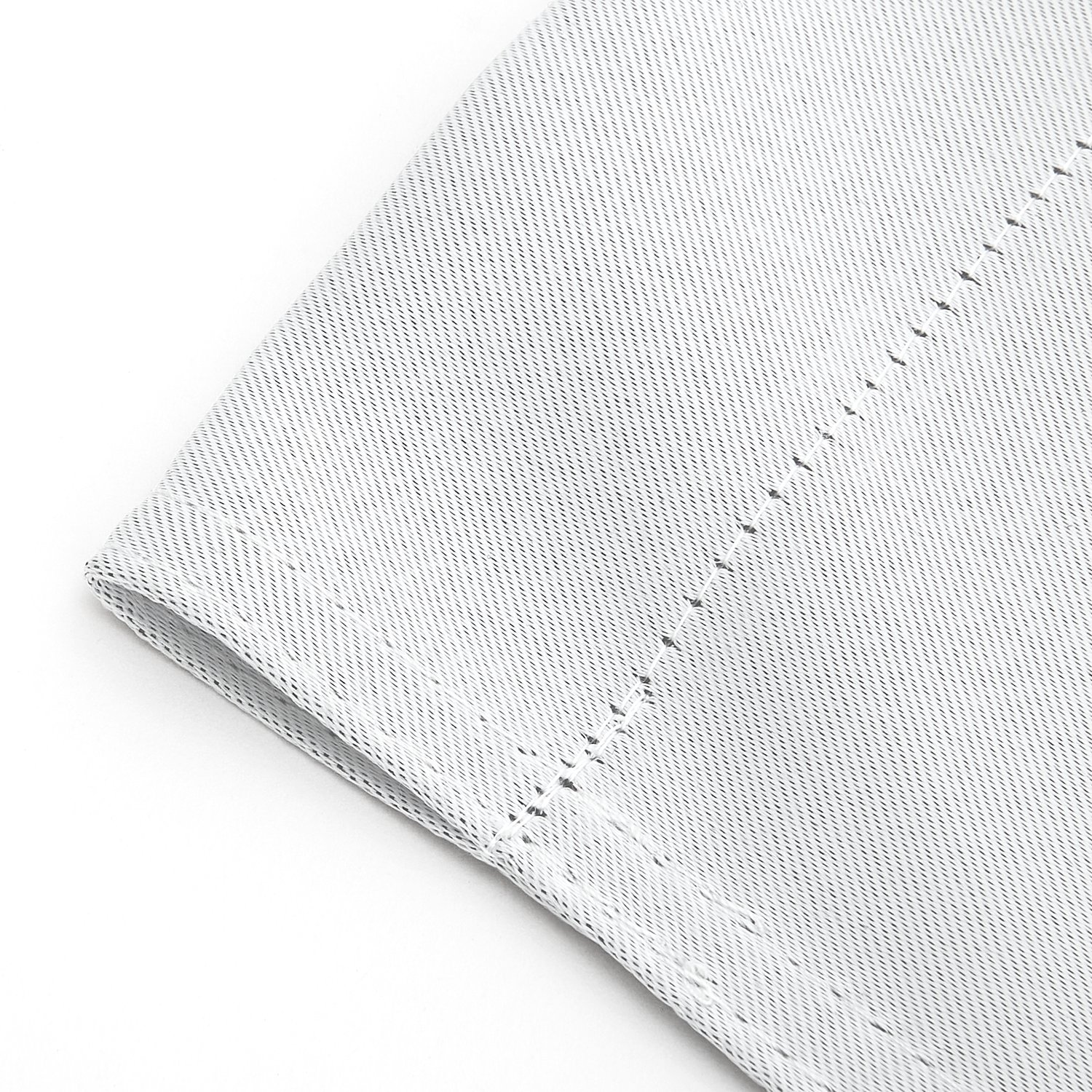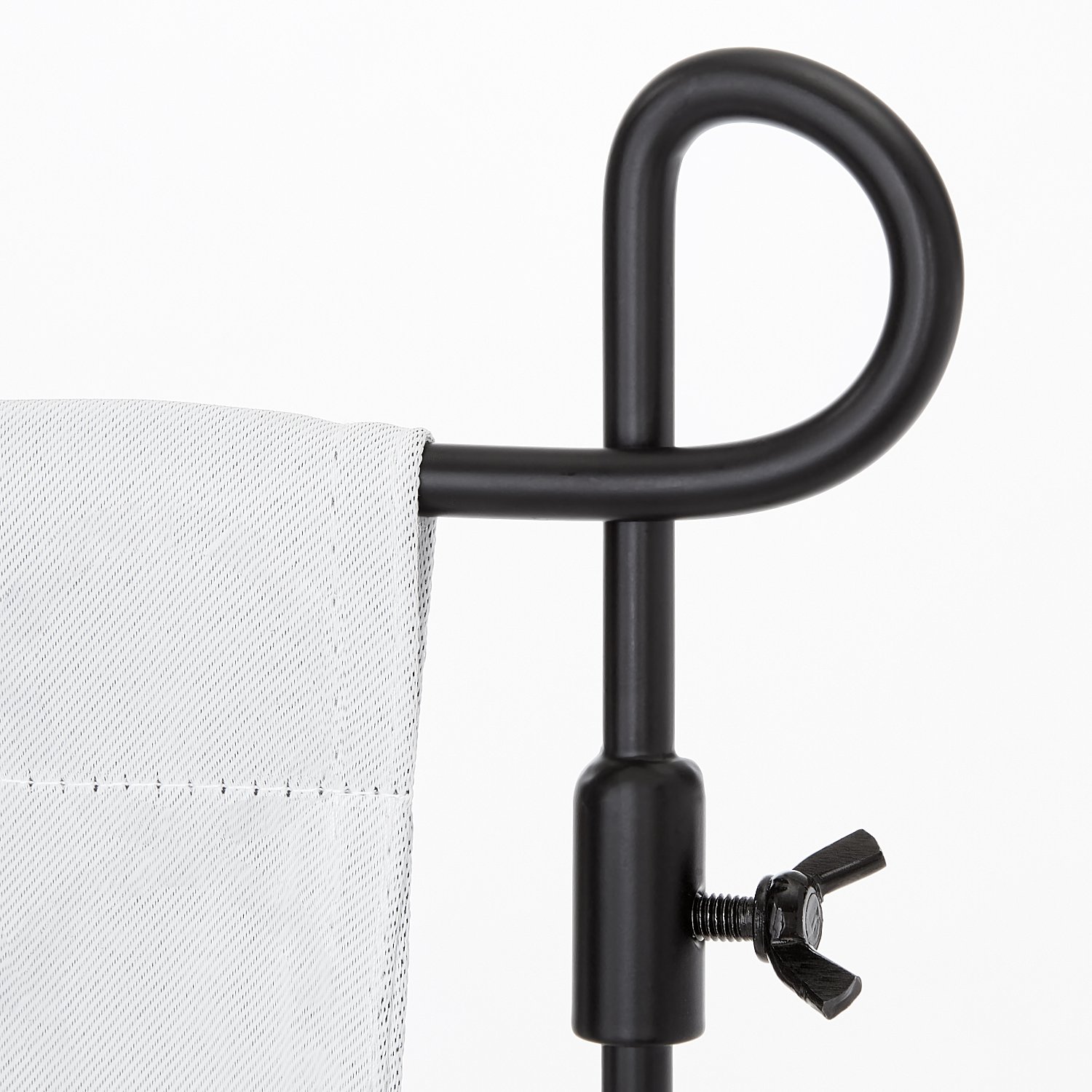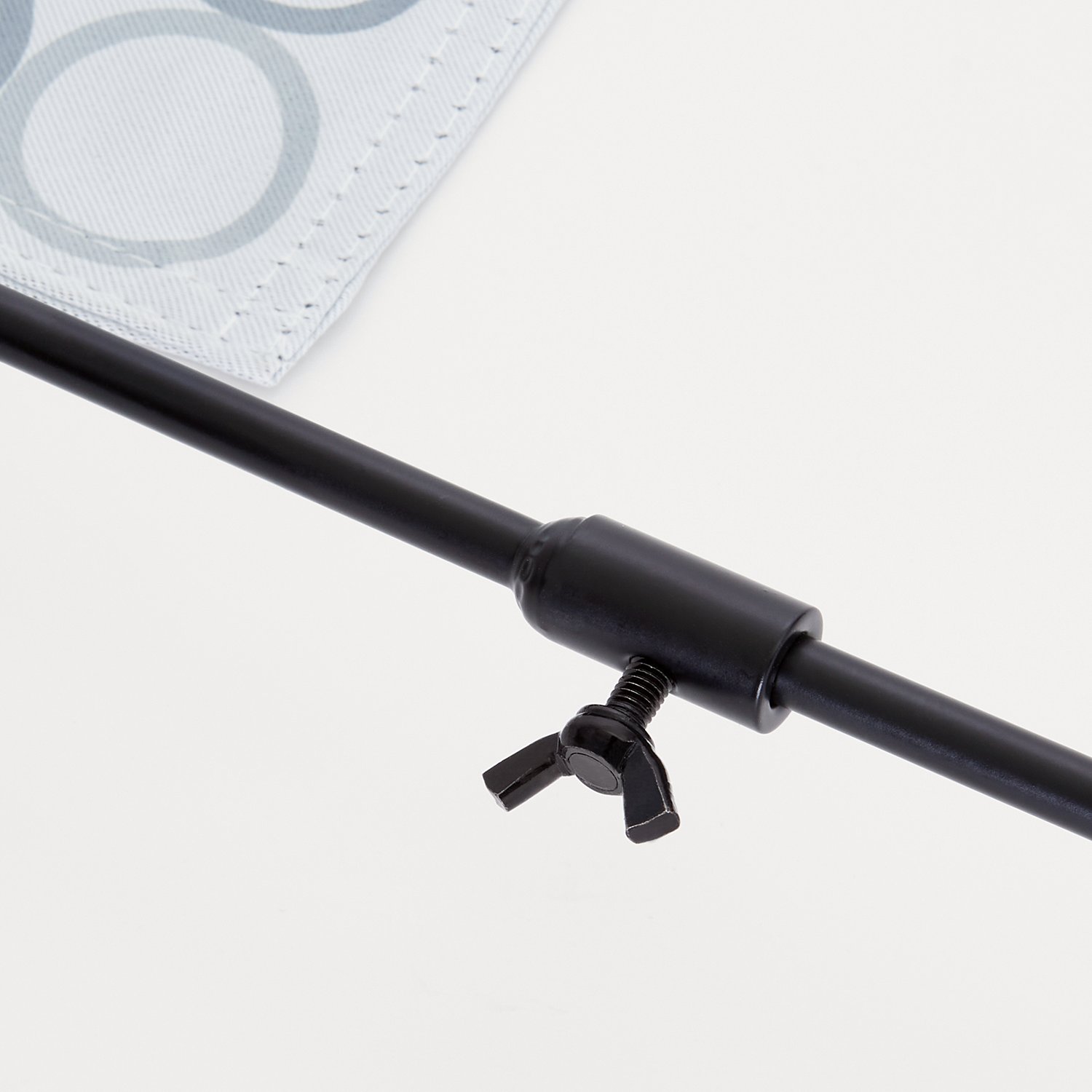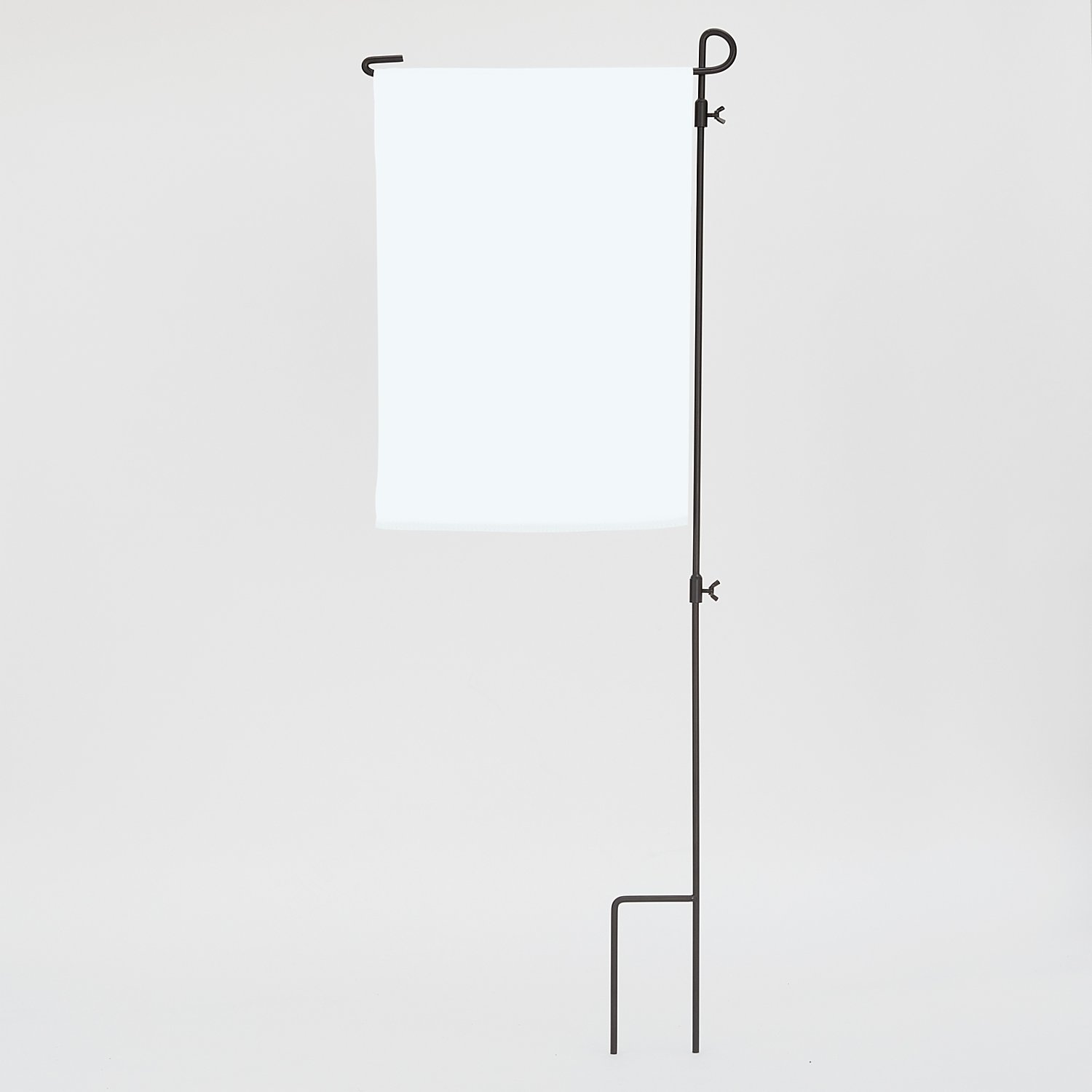 Blossoming Tulip Personalized Garden Flag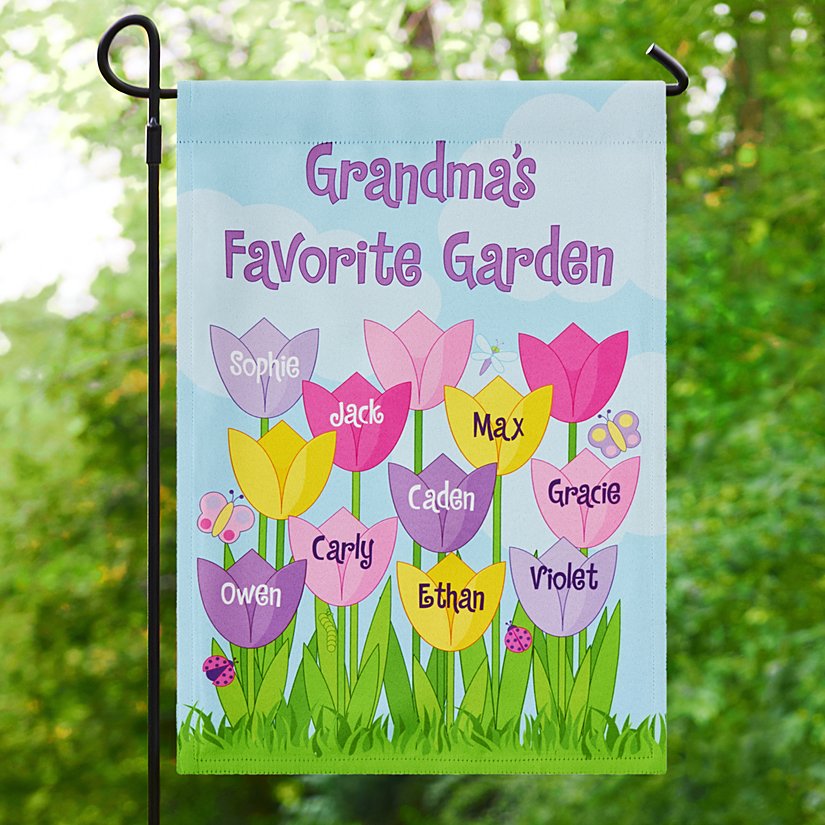 Product Description
Grandmothers, mothers, aunts and friends will adore a gift featuring the names of all the precious "blooms" in their life. Choose from a garden flag, doormat, canvas, frame, treat jar, slate, pillow or throw to suit everyone's taste.
Proudly made in the USA
Customize with any message, adding 1 to 12 tulips along with 1 to 12 names (up to 10 characters each)
Garden Flag: Durable, double-sided polyester flag, measuring 12"W x 18"H
Iron stake measures 39"H (sold separately)
Item with stake cannot be gift boxed
Sweatshirt: 100% cotton, machine washable, available in women's sizes S-3XL
Apron: 100% cotton, machine washable, measuring 27"W x 36"L, one size fits most
Pillow: 100% cotton canvas with polyester fiberfill and zipper back, machine washable, measures 15" sq.
Treat Jar: Ceramic with airtight lid, hand wash, measures 11.5"H x 7.25" dia., candy not included
Doormats: 17"L x 27"W, featuring a polyester surface, non-slip rubber backing, easily cleaned with soap and water, suitable for indoor or outdoor use, item cannot be gift boxed
Canvas: Stretched over a solid wood frame, measures 6"H x 18"W
Frame: Crafted of wood with a glossy laminate surface, for tabletop display or wall mount, measures 10"W x 8"H and holds a 4" x 6" photo
Slate: Comes with a leather strap for hanging, measures 11"W x 9"H
Throw: Made of 25% cotton / 75% polyester, machine washable, measures 39"W x 57"L including the fringe
Blossoming Tulip Personalized Garden Flag
PERFECT GIFT GUARANTEE Your personalized gift or home decor item is guaranteed to delight! We'll make sure you're 100% satisfied, or your money back.
Grandmothers, mothers, aunts and friends will adore a gift featuring the names of all the precious "blooms" in their life. Choose from a garden flag, doormat, canvas, frame, treat jar, slate, pillow or throw to suit everyone's taste.

Proudly made in the USA
Customize with any message, adding 1 to 12 tulips along with 1 to 12 names (up to 10 characters each)
Garden Flag: Durable, double-sided polyester flag, measuring 12"W x 18"H
Iron stake measures 39"H (sold separately)
Item with stake cannot be gift boxed
Sweatshirt: 100% cotton, machine washable, available in women's sizes S-3XL
Apron: 100% cotton, machine washable, measuring 27"W x 36"L, one size fits most
Pillow: 100% cotton canvas with polyester fiberfill and zipper back, machine washable, measures 15" sq.
Treat Jar: Ceramic with airtight lid, hand wash, measures 11.5"H x 7.25" dia., candy not included
Doormats: 17"L x 27"W, featuring a polyester surface, non-slip rubber backing, easily cleaned with soap and water, suitable for indoor or outdoor use, item cannot be gift boxed
Canvas: Stretched over a solid wood frame, measures 6"H x 18"W
Frame: Crafted of wood with a glossy laminate surface, for tabletop display or wall mount, measures 10"W x 8"H and holds a 4" x 6" photo
Slate: Comes with a leather strap for hanging, measures 11"W x 9"H
Throw: Made of 25% cotton / 75% polyester, machine washable, measures 39"W x 57"L including the fringe