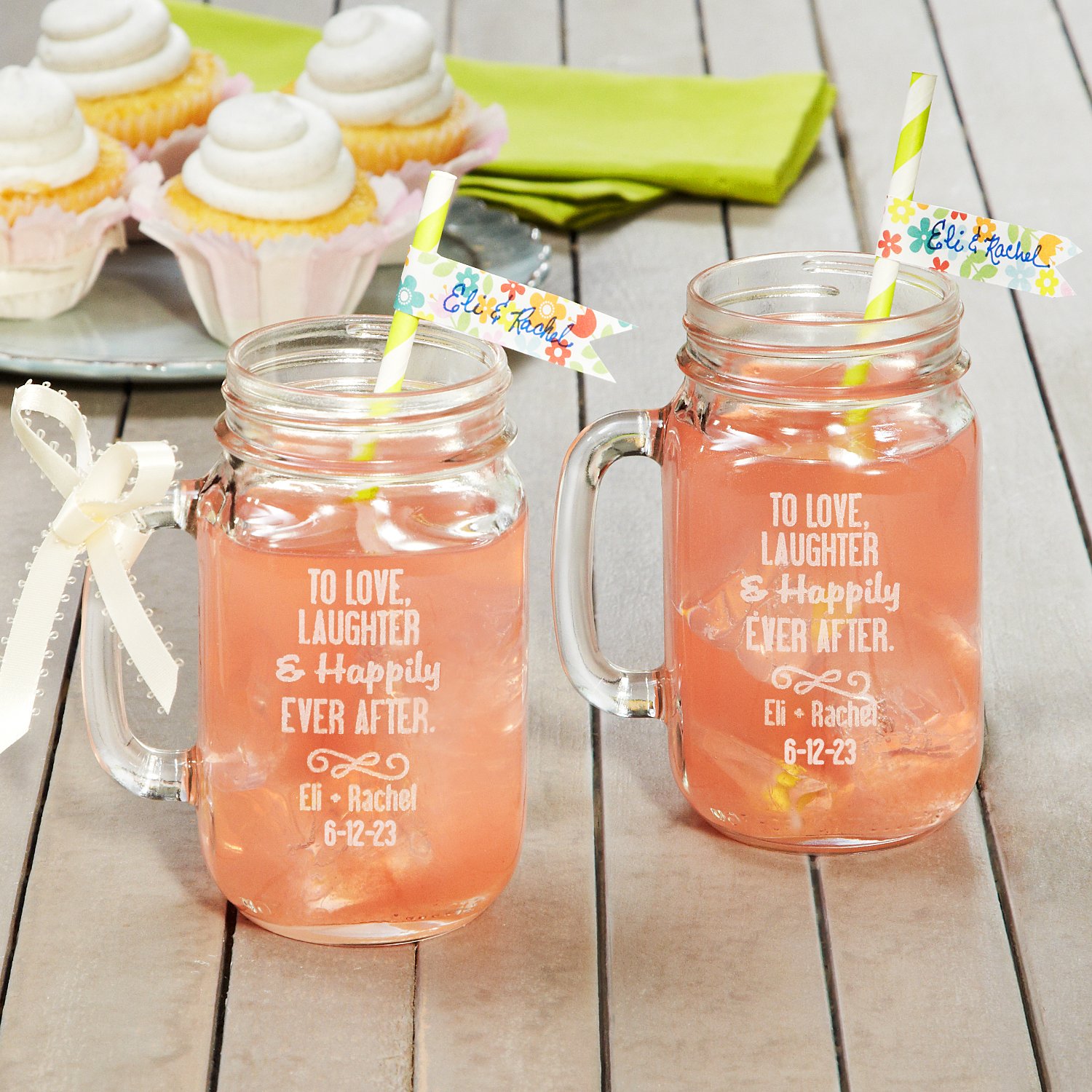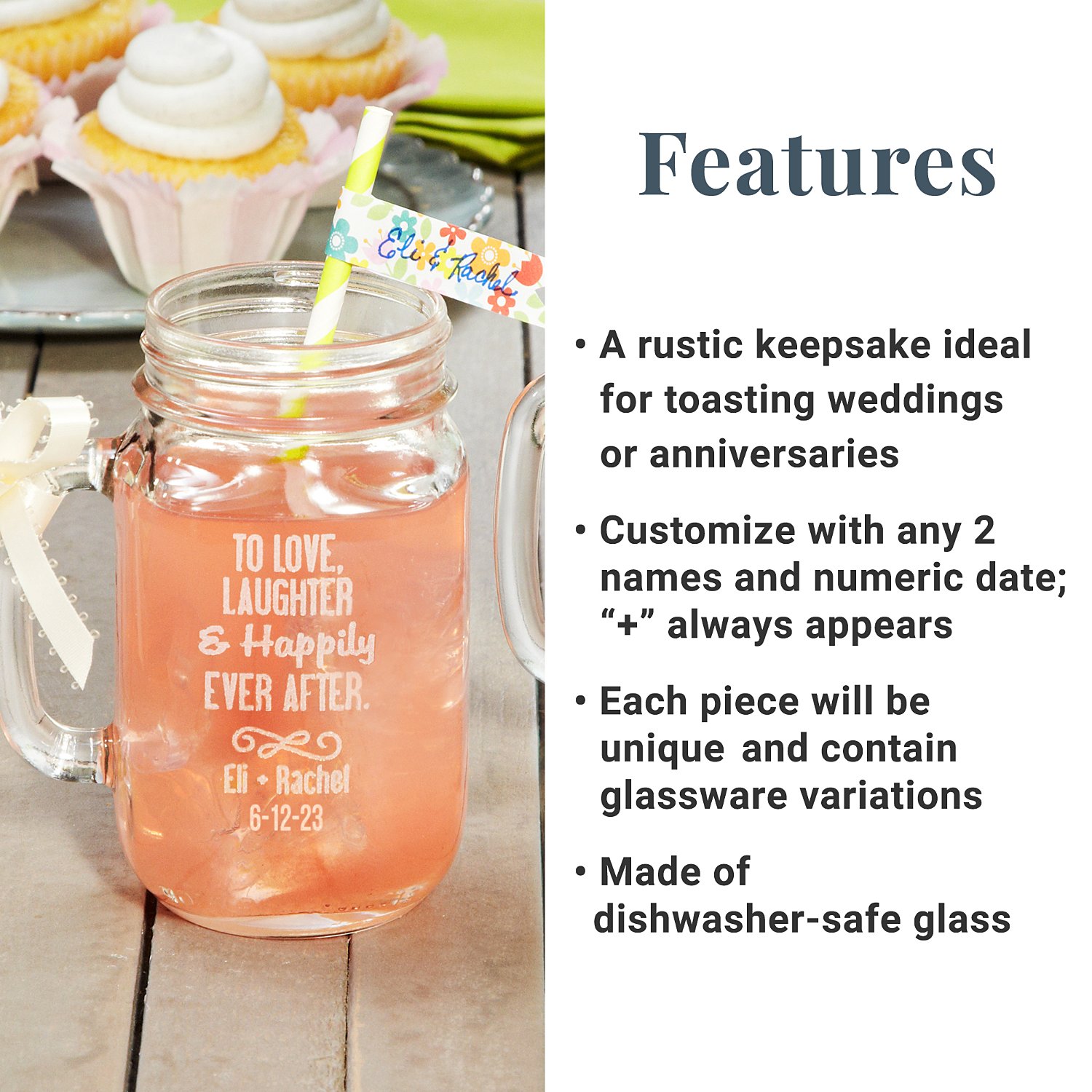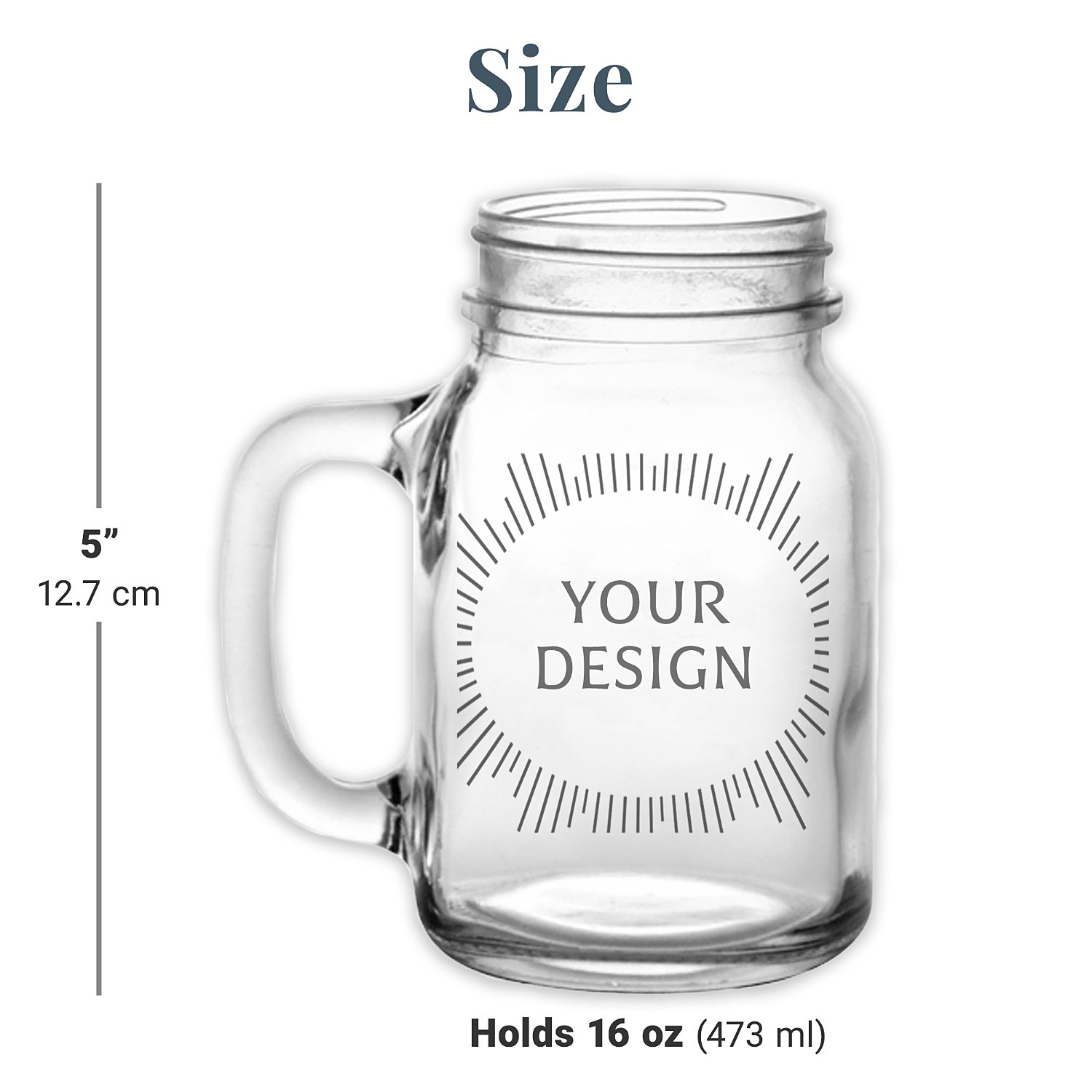 Cheers to the Happy Couple! Personalized Mason Jars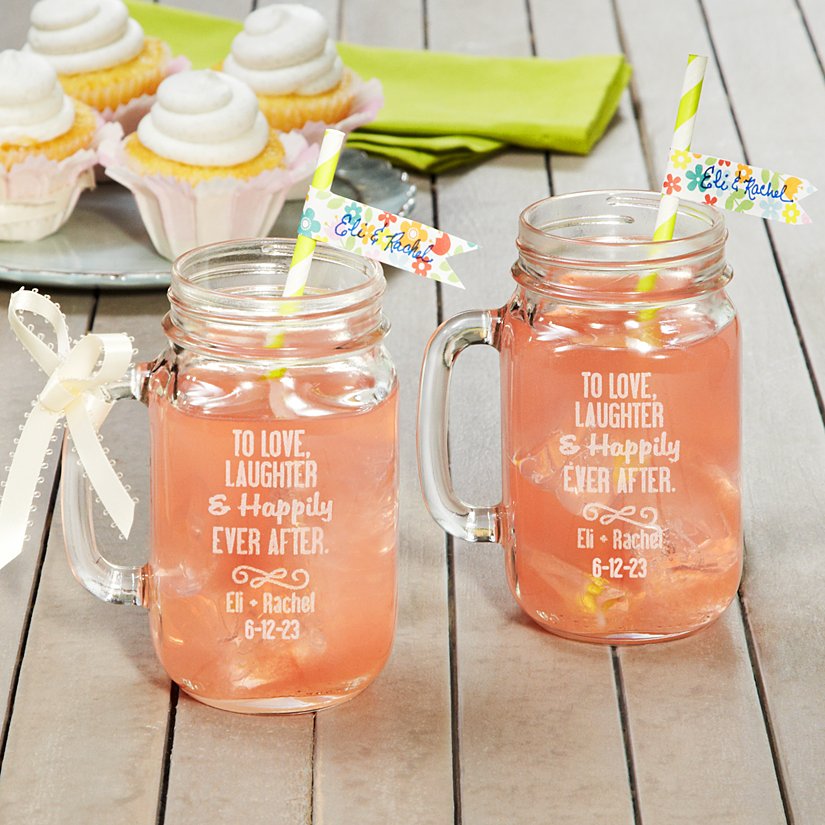 Product Description
These vintage-inspired mason jars offer a fun and distinctive way to celebrate a wedding or anniversary.
Customize with any 2 names (up to 10 characters each) and a numeric date
Made of high-quality glass
Safe for dishwasher use
The "+" symbol will always be included
Dimensions: 5"H
16 oz. capacity
Set of 2 mason jars
Due to the artisan nature and rustic design, each piece is unique and may have variations in glassware
Cheers to the Happy Couple! Personalized Mason Jars
PERFECT GIFT GUARANTEE Your personalized gift or home decor item is guaranteed to delight! We'll make sure you're 100% satisfied, or your money back.
These vintage-inspired mason jars offer a fun and distinctive way to celebrate a wedding or anniversary.

Customize with any 2 names (up to 10 characters each) and a numeric date
Made of high-quality glass
Safe for dishwasher use
The "+" symbol will always be included
Dimensions: 5"H
16 oz. capacity
Set of 2 mason jars
Due to the artisan nature and rustic design, each piece is unique and may have variations in glassware