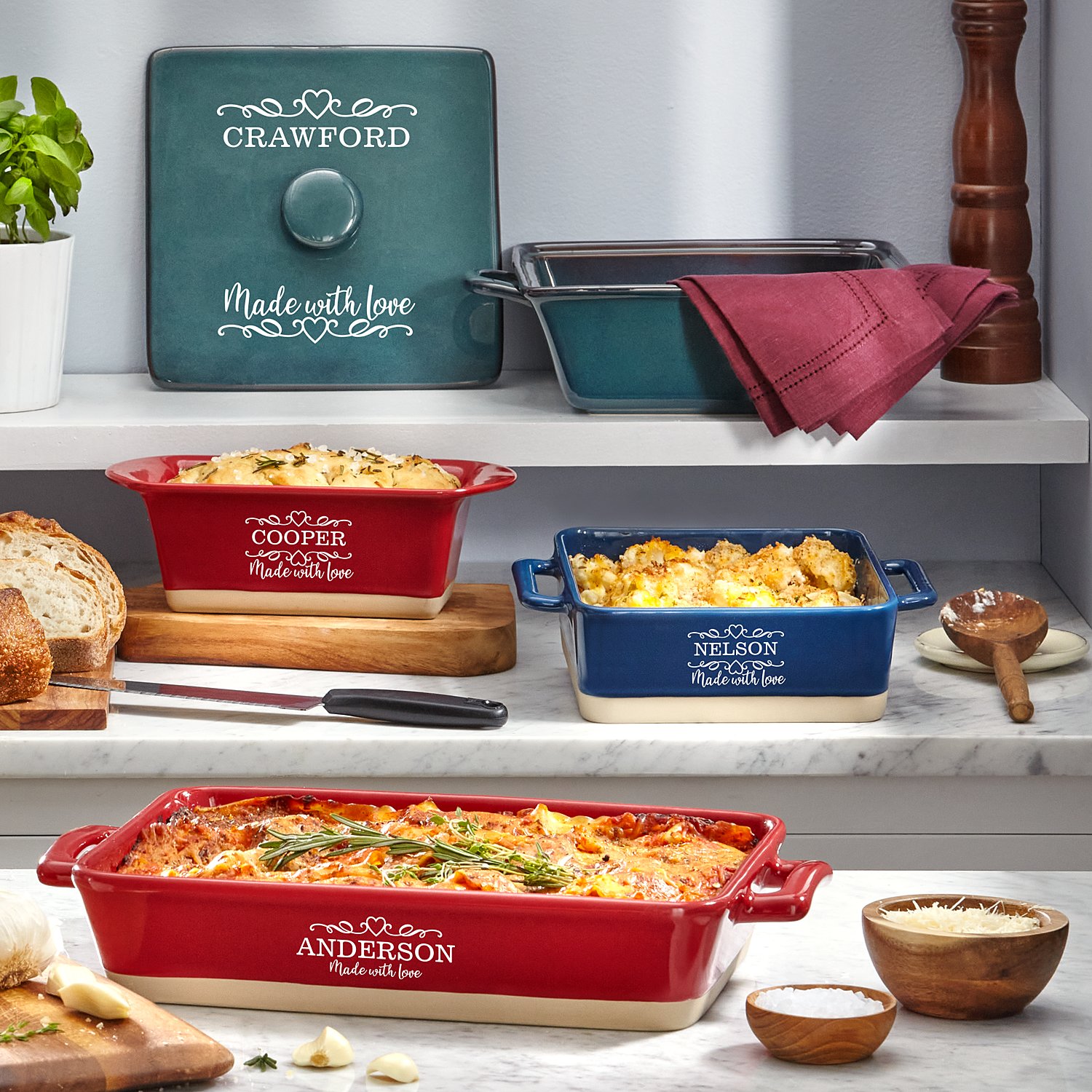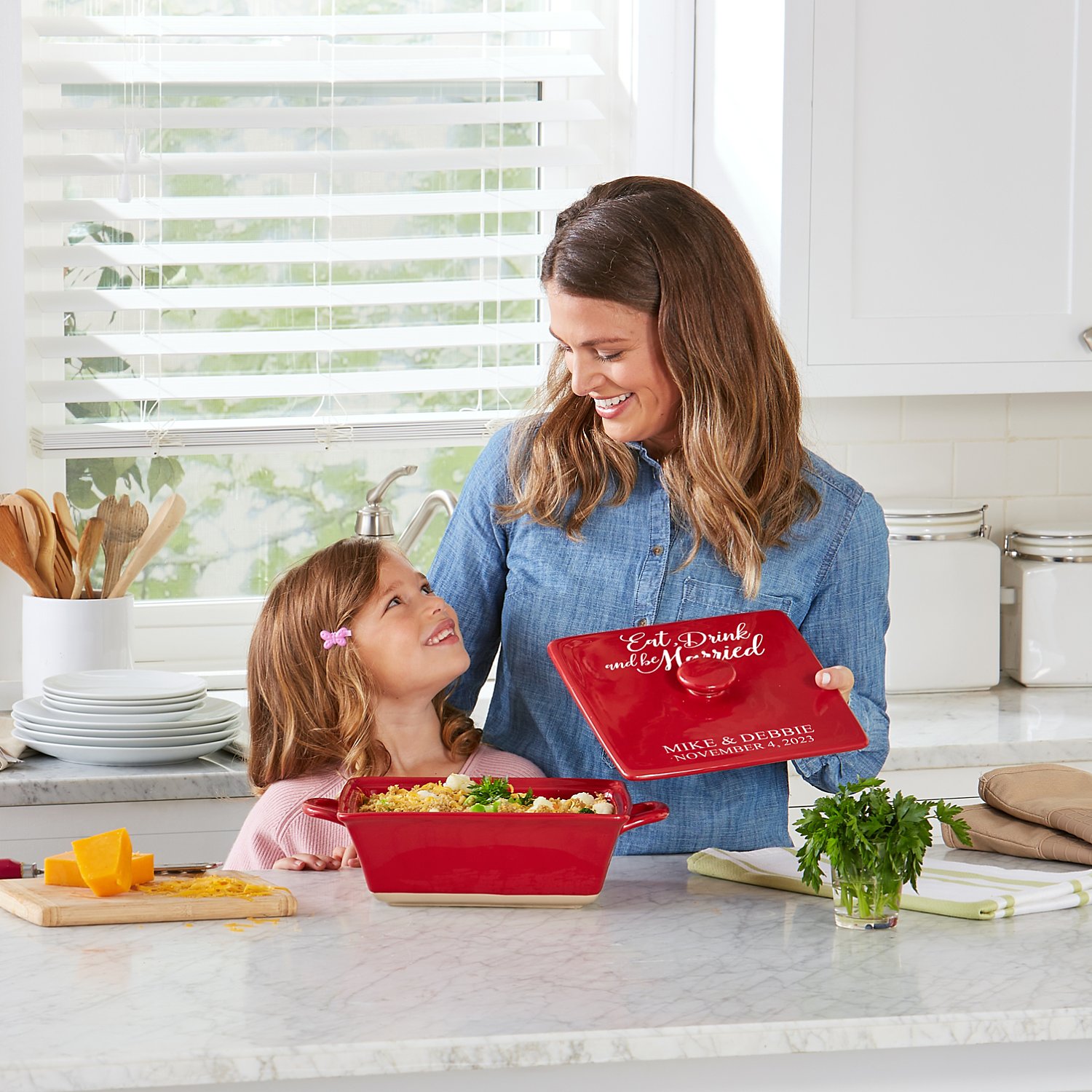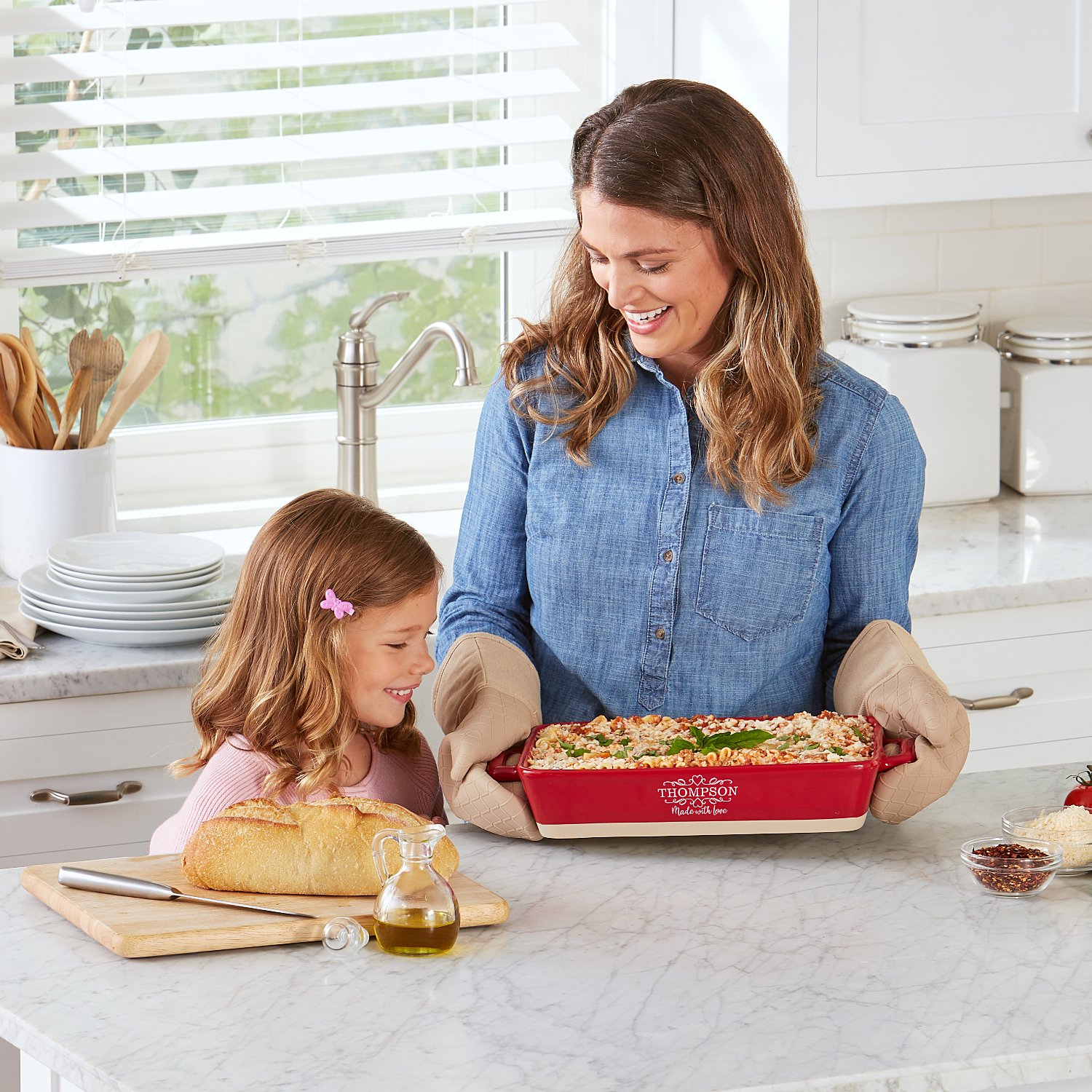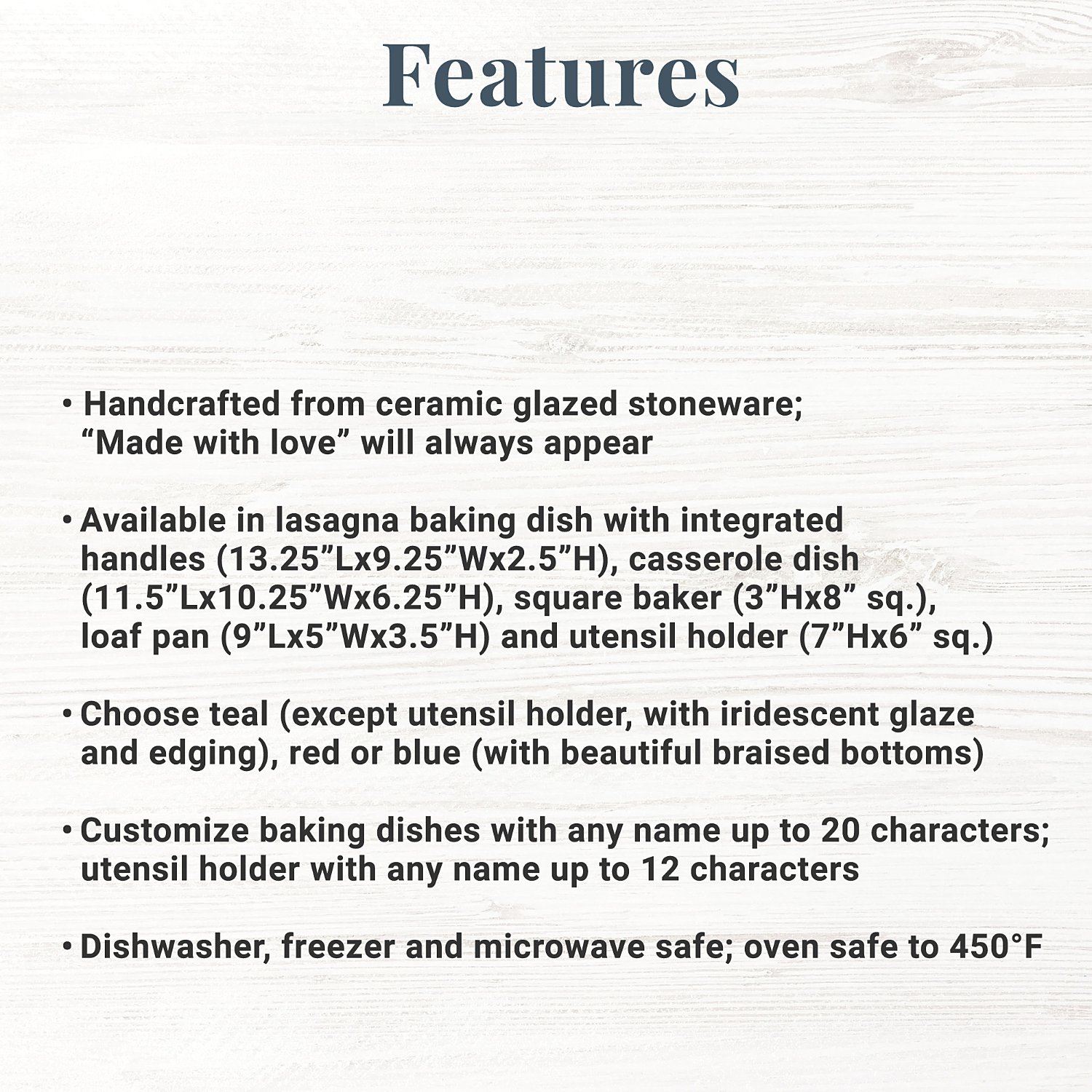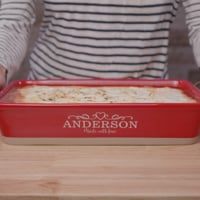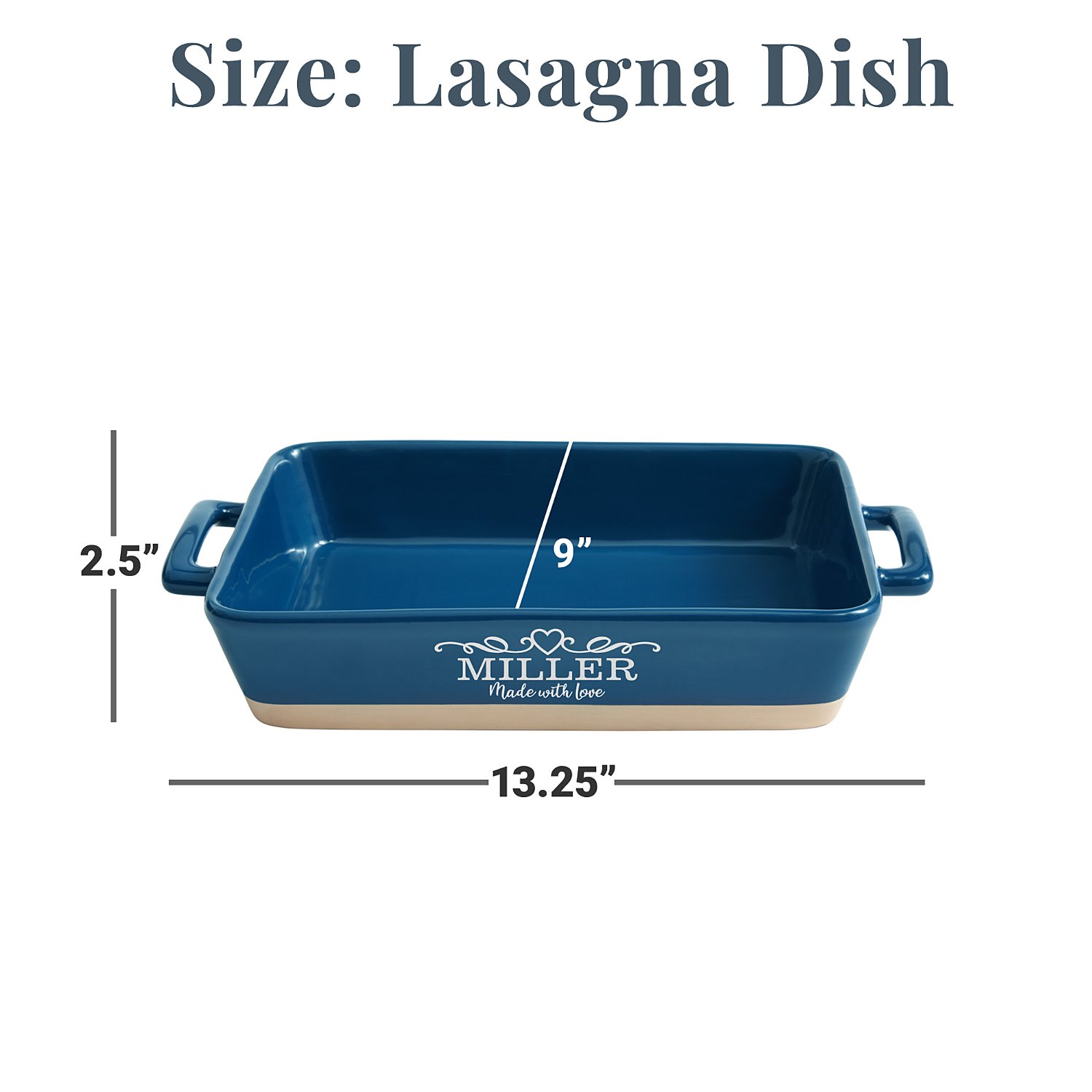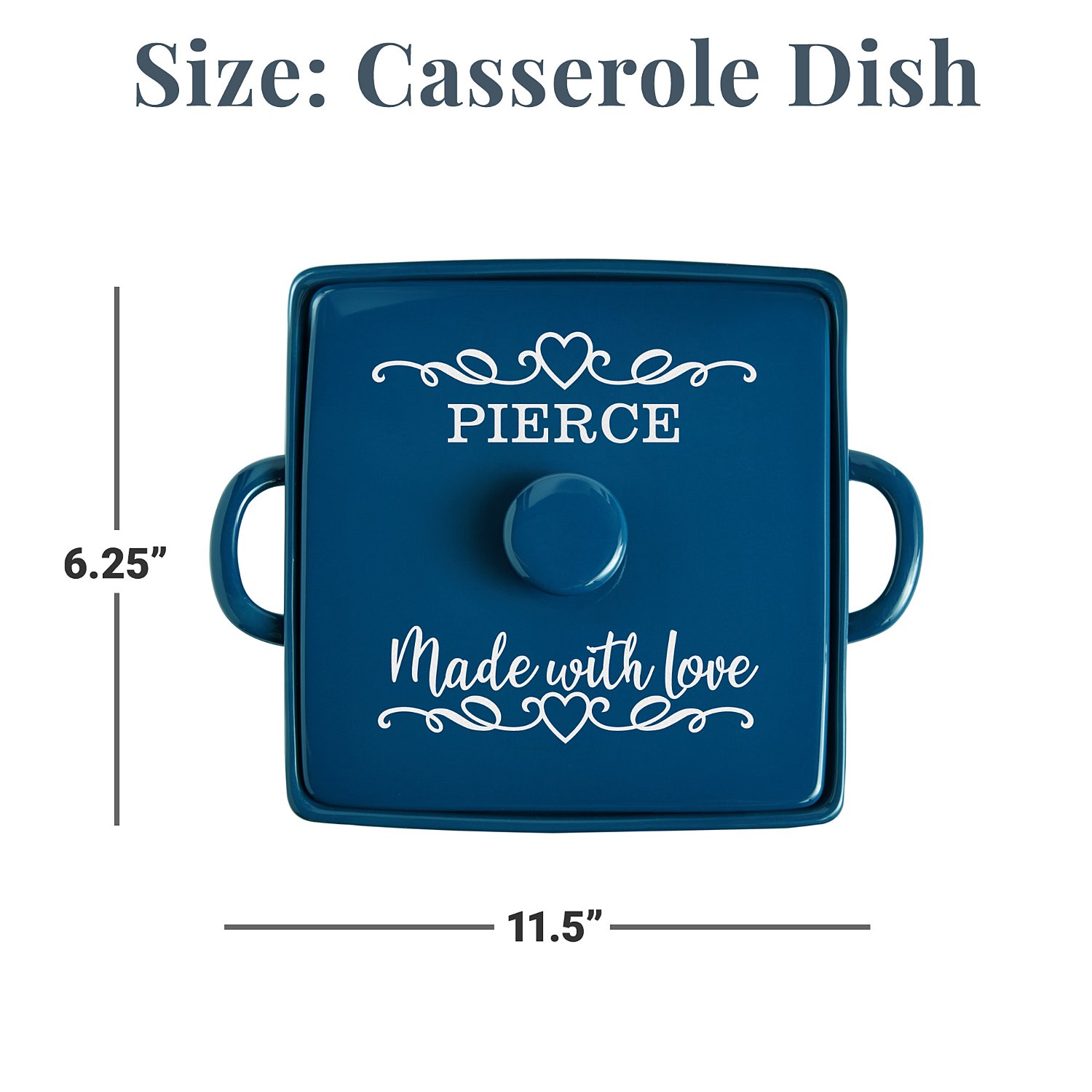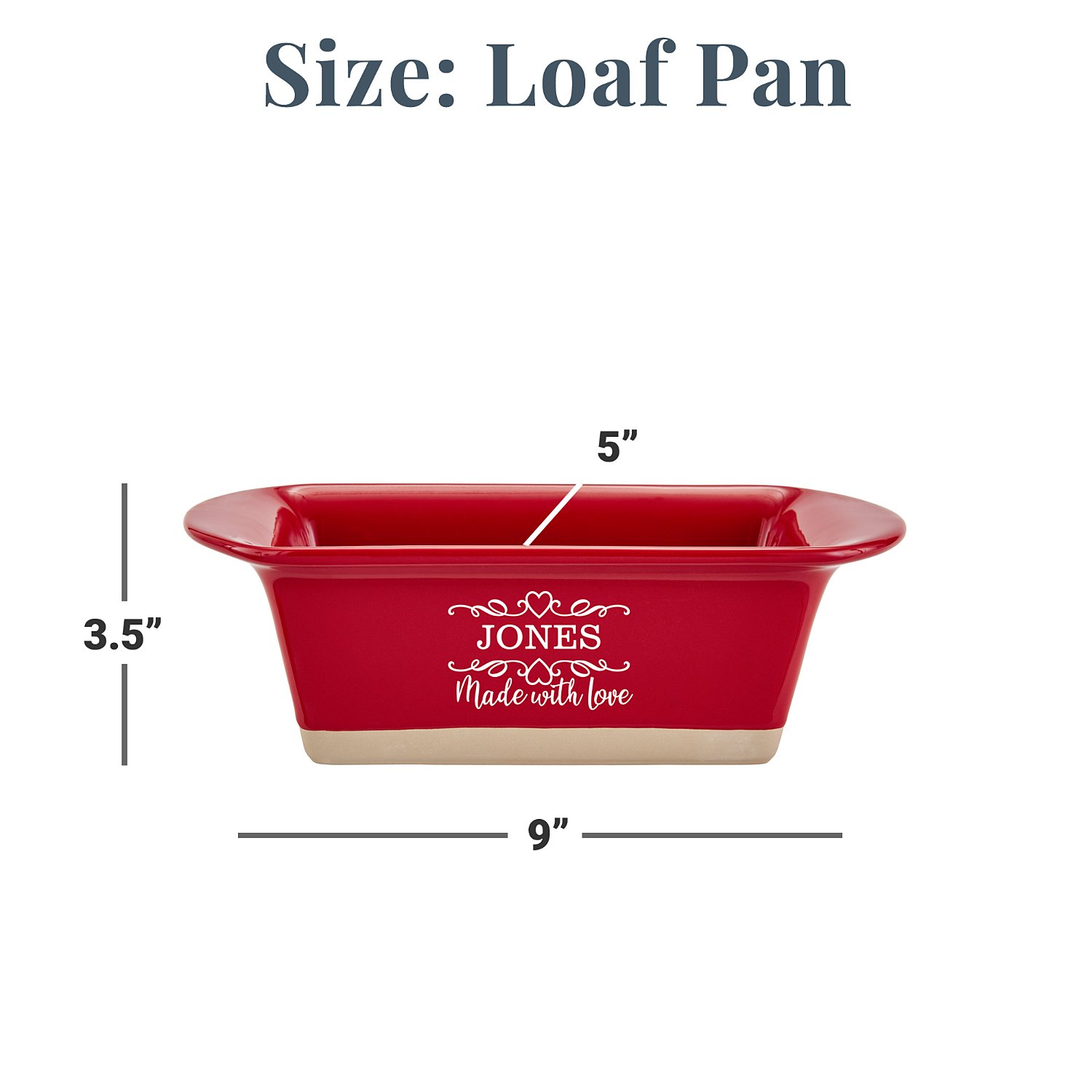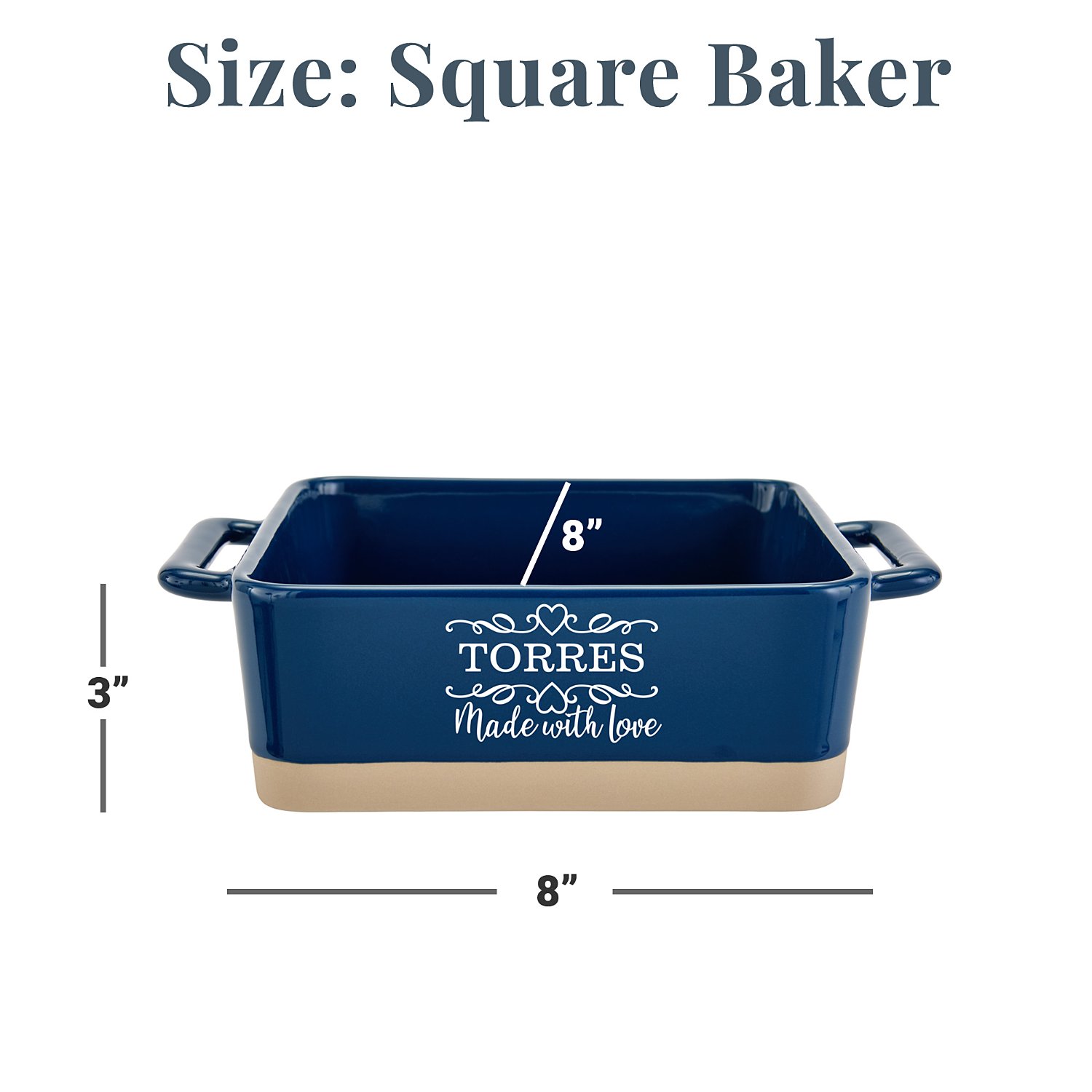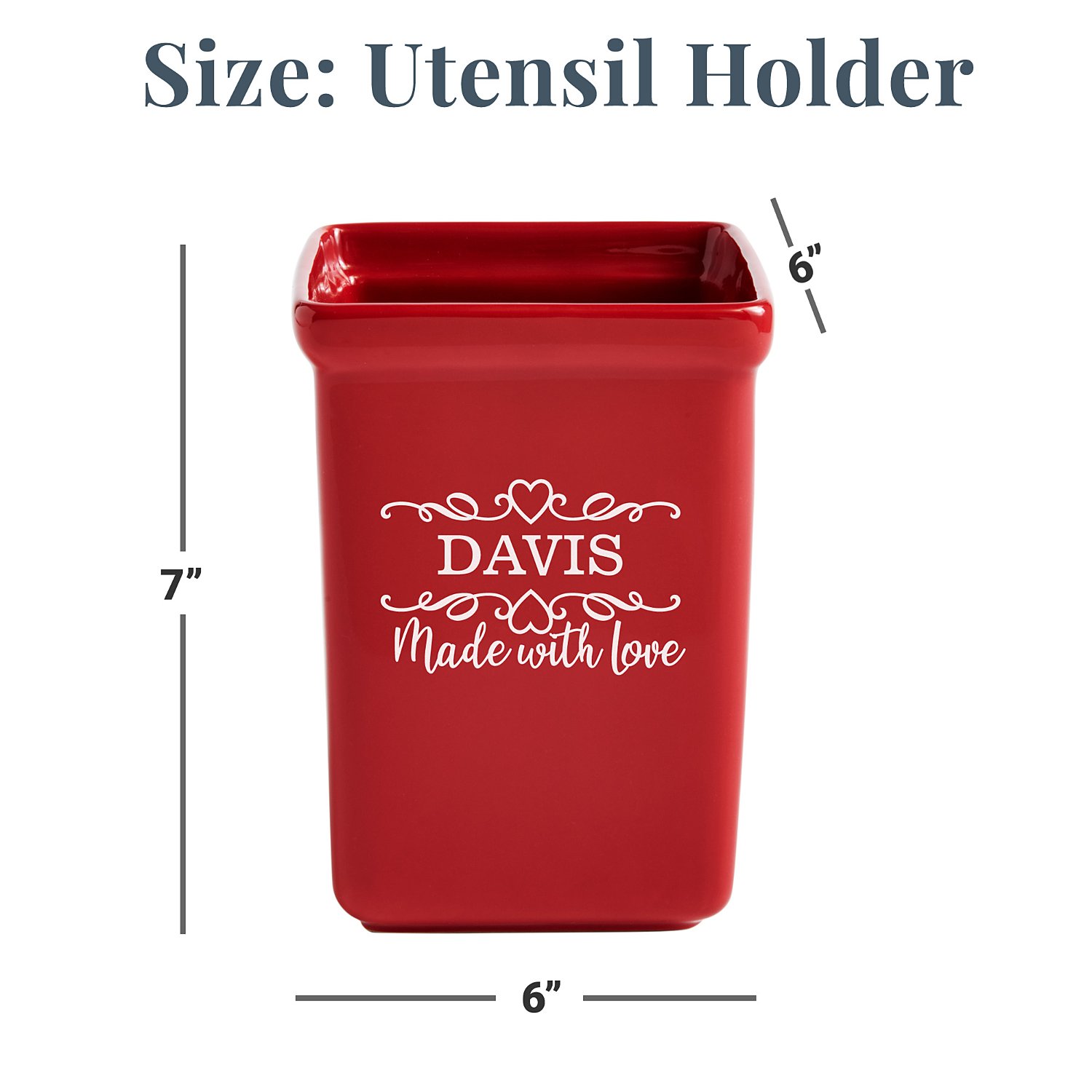 Crafted With Love Personalized Stoneware Collection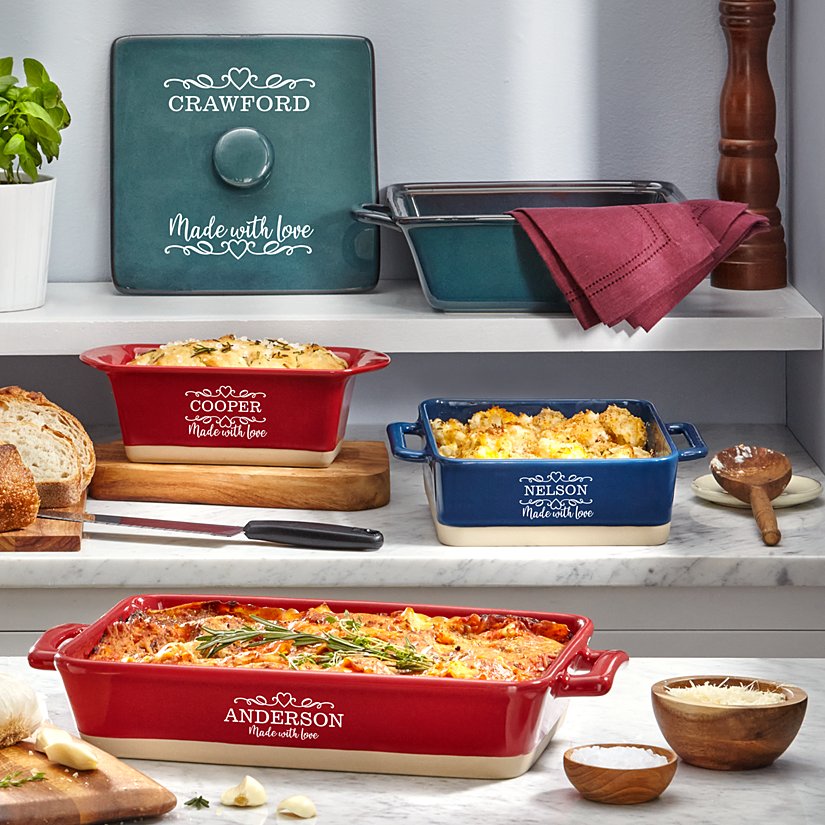 Product Description
Expertly handcrafted stoneware ensures even baking and presents beautifully on the table. This collection becomes extra special with a heartfelt message created for the family chef.
Personalize Baking Dishes by adding a name (up to 20 characters)
Personalize the Utensil Holder by adding a name (up to 12 characters)
"Made with Love" will always appear
Skillfully crafted from ceramic glazed stoneware
Collection includes lasagna baking dish with integrated handles, casserole dish, square baker, loaf pan, and utensil holder
Available in navy, red and teal; utensil holder not offered in teal
All navy and red dishes feature elegant braised bottoms; teal version displays iridescent glaze and edging
Dishwasher, freezer and microwave safe; oven safe up to 450°F
Lasagna Baking Dish measures 9.25"W x 2.5"H x 13.25"L, Casserole dish measures 10.25"W x 6.25"H x 11.5"L and holds 3 qt., square baker measures 8" sq. x 3"H and holds 2 qt., loaf pan measures 5"W x 3.5"H x 9"L and holds 1 qt., Utensil holder measures 6" sq. x 7"H
Crafted With Love Personalized Stoneware Collection
PERFECT GIFT GUARANTEE Your personalized gift or home decor item is guaranteed to delight! We'll make sure you're 100% satisfied, or your money back.
Expertly handcrafted stoneware ensures even baking and presents beautifully on the table. This collection becomes extra special with a heartfelt message created for the family chef.

Personalize Baking Dishes by adding a name (up to 20 characters)
Personalize the Utensil Holder by adding a name (up to 12 characters)
"Made with Love" will always appear
Skillfully crafted from ceramic glazed stoneware
Collection includes lasagna baking dish with integrated handles, casserole dish, square baker, loaf pan, and utensil holder
Available in navy, red and teal; utensil holder not offered in teal
All navy and red dishes feature elegant braised bottoms; teal version displays iridescent glaze and edging
Dishwasher, freezer and microwave safe; oven safe up to 450°F
Lasagna Baking Dish measures 9.25"W x 2.5"H x 13.25"L, Casserole dish measures 10.25"W x 6.25"H x 11.5"L and holds 3 qt., square baker measures 8" sq. x 3"H and holds 2 qt., loaf pan measures 5"W x 3.5"H x 9"L and holds 1 qt., Utensil holder measures 6" sq. x 7"H