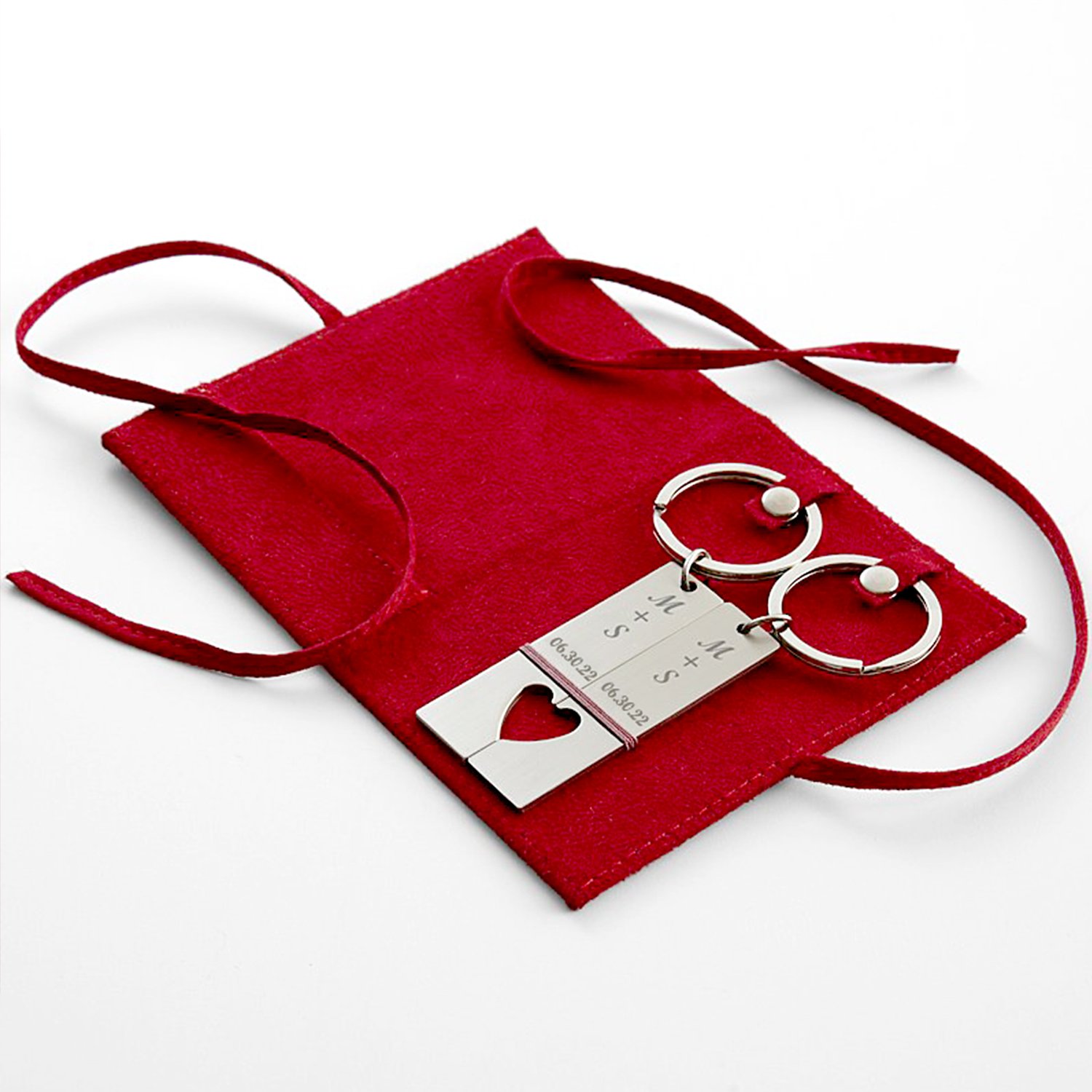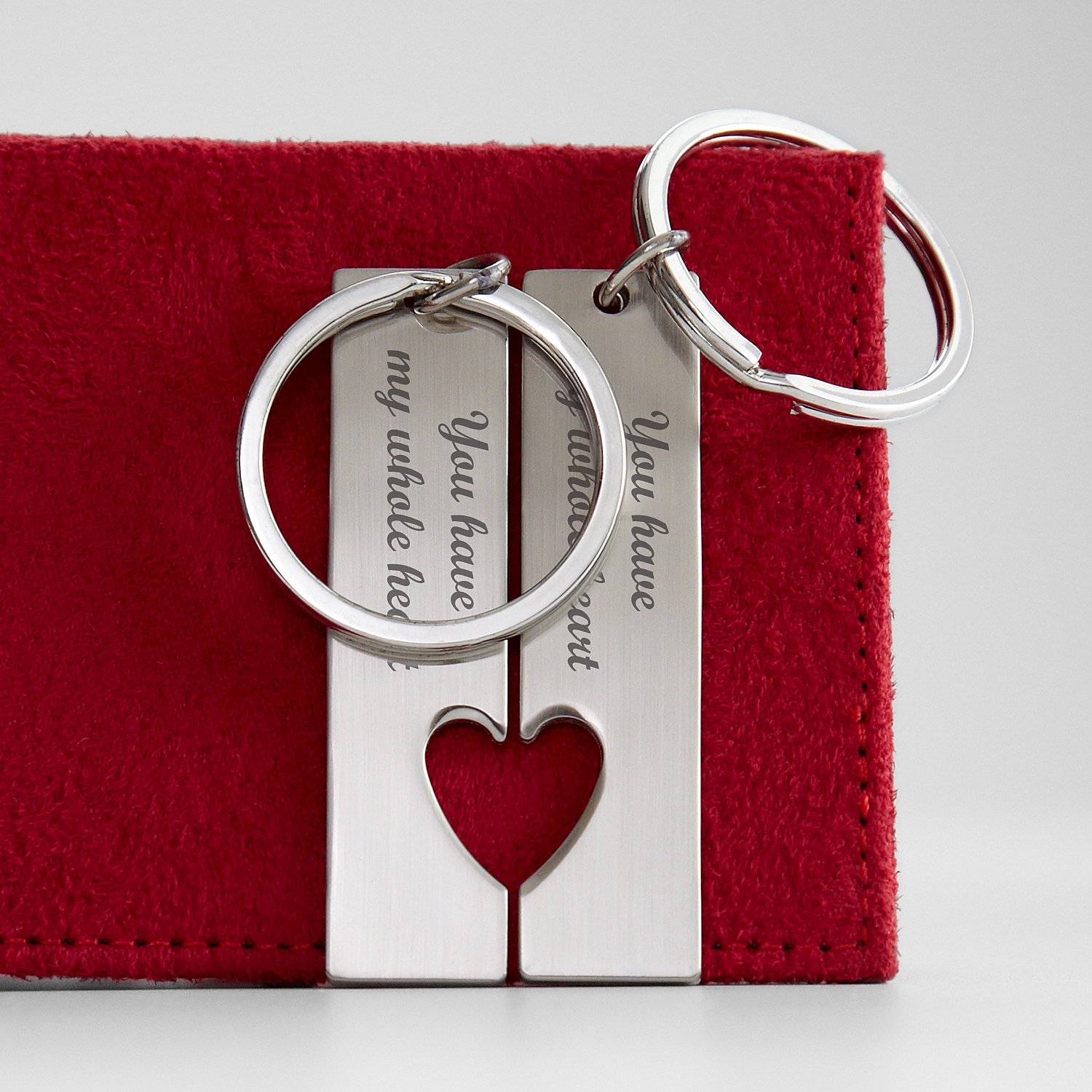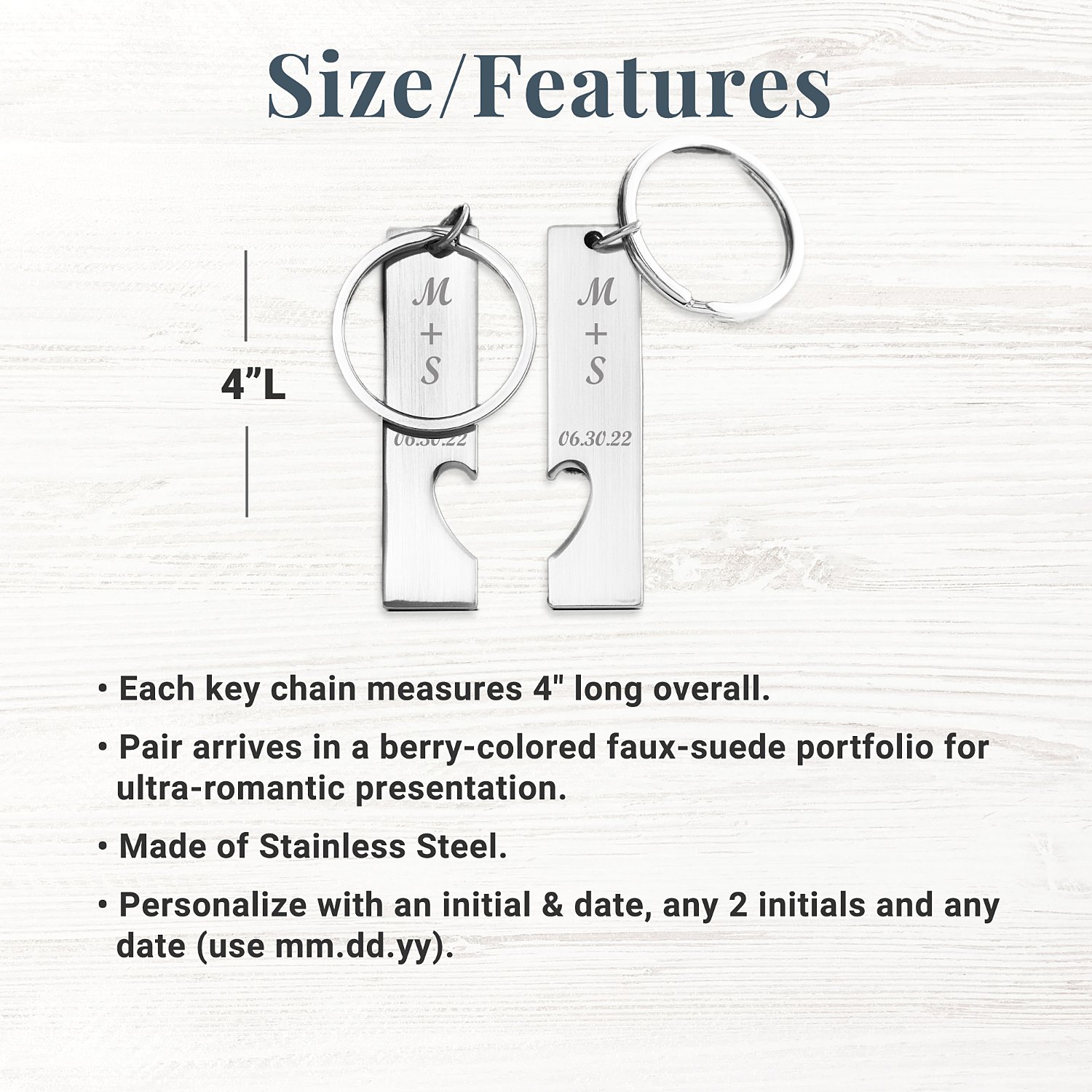 Customized Couple's Keychain Set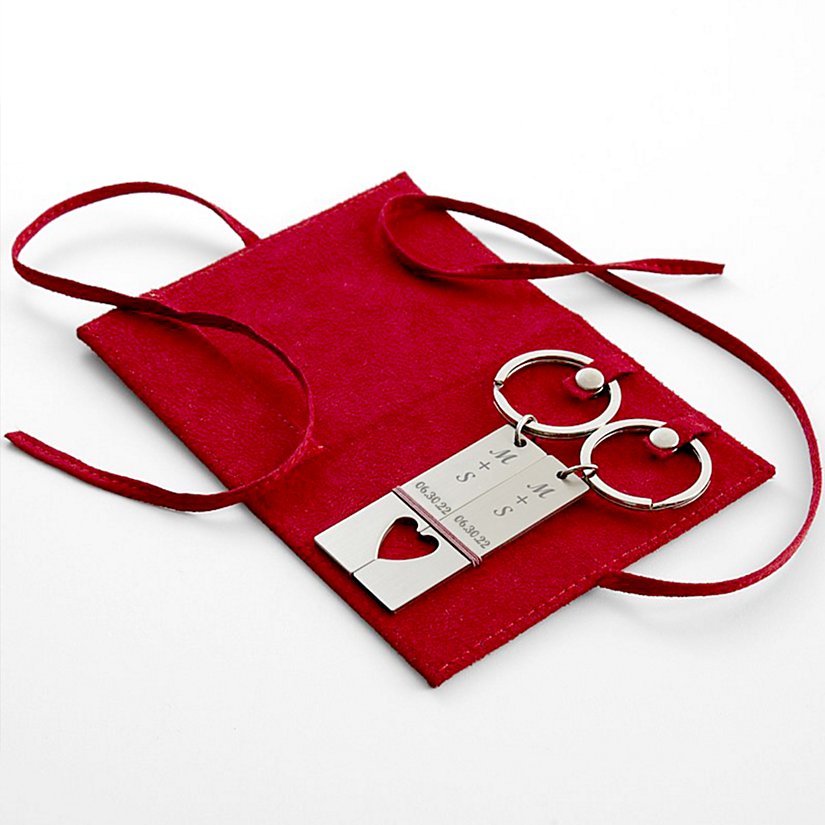 Product Description
Where would you be without your special someone? These keychains express it perfectly, declaring to your sweetheart, "You complete me." Arriving as a set of two, the keychains form a full heart when joined together. Individually, the slender keychains accommodate keys and also function as bottle openers.
Customize the open text version with a 1-2-line message (up to 18 characters per line) and the initial & date version with any 2 initials and any date (use mm.dd.yy)
Crafted of Stainless Steel
Set comes in a berry-hued faux-suede portfolio for an extra romantic touch
Each keychain measures 4" in length
Portfolio dimensions: 3.25"W x 4.5"H
The chosen message will be displayed on both keychains
Customized Couple's Keychain Set
PERFECT GIFT GUARANTEE Your personalized gift or home decor item is guaranteed to delight! We'll make sure you're 100% satisfied, or your money back.
Where would you be without your special someone? These keychains express it perfectly, declaring to your sweetheart, "You complete me." Arriving as a set of two, the keychains form a full heart when joined together. Individually, the slender keychains accommodate keys and also function as bottle openers.

Customize the open text version with a 1-2-line message (up to 18 characters per line) and the initial & date version with any 2 initials and any date (use mm.dd.yy)
Crafted of Stainless Steel
Set comes in a berry-hued faux-suede portfolio for an extra romantic touch
Each keychain measures 4" in length
Portfolio dimensions: 3.25"W x 4.5"H
The chosen message will be displayed on both keychains