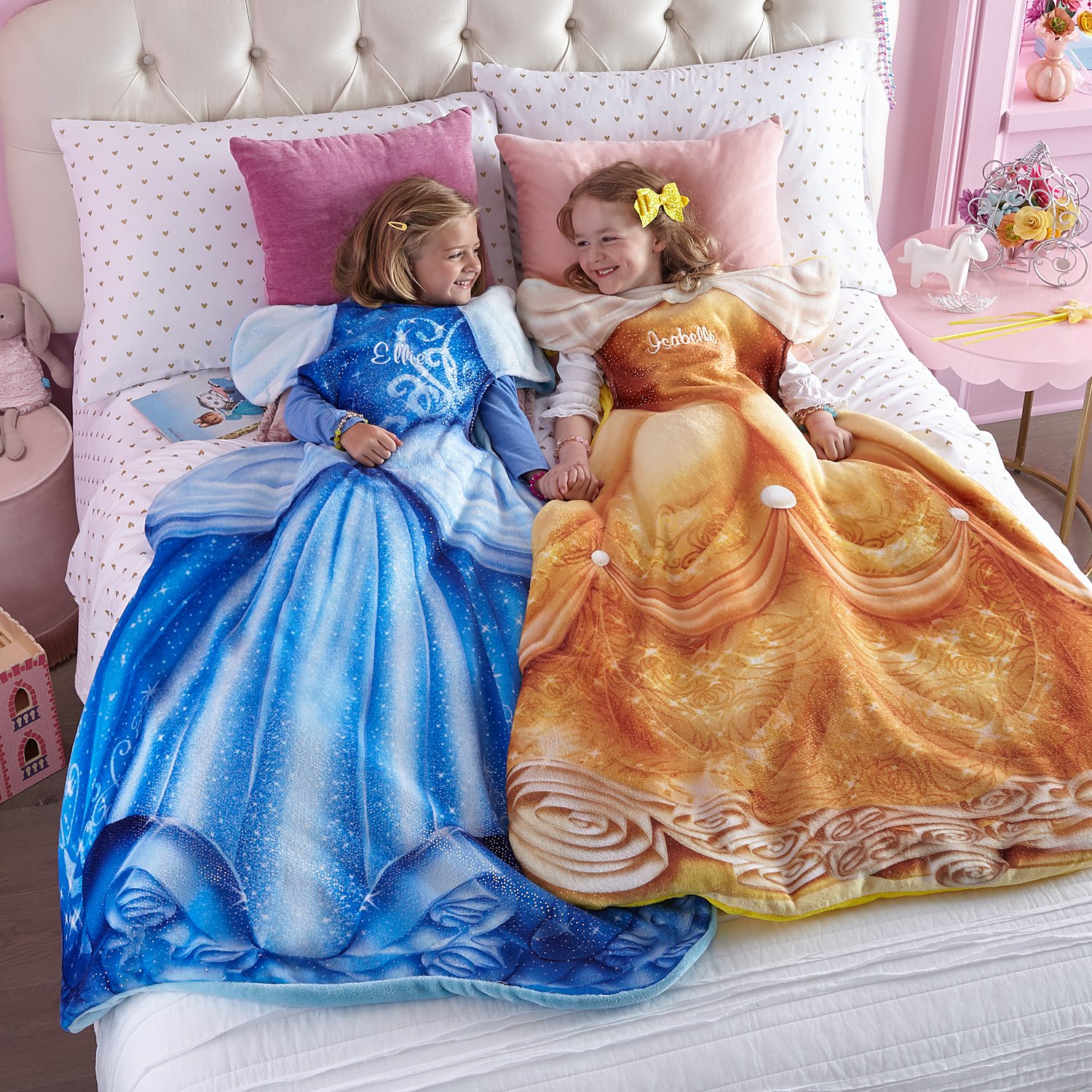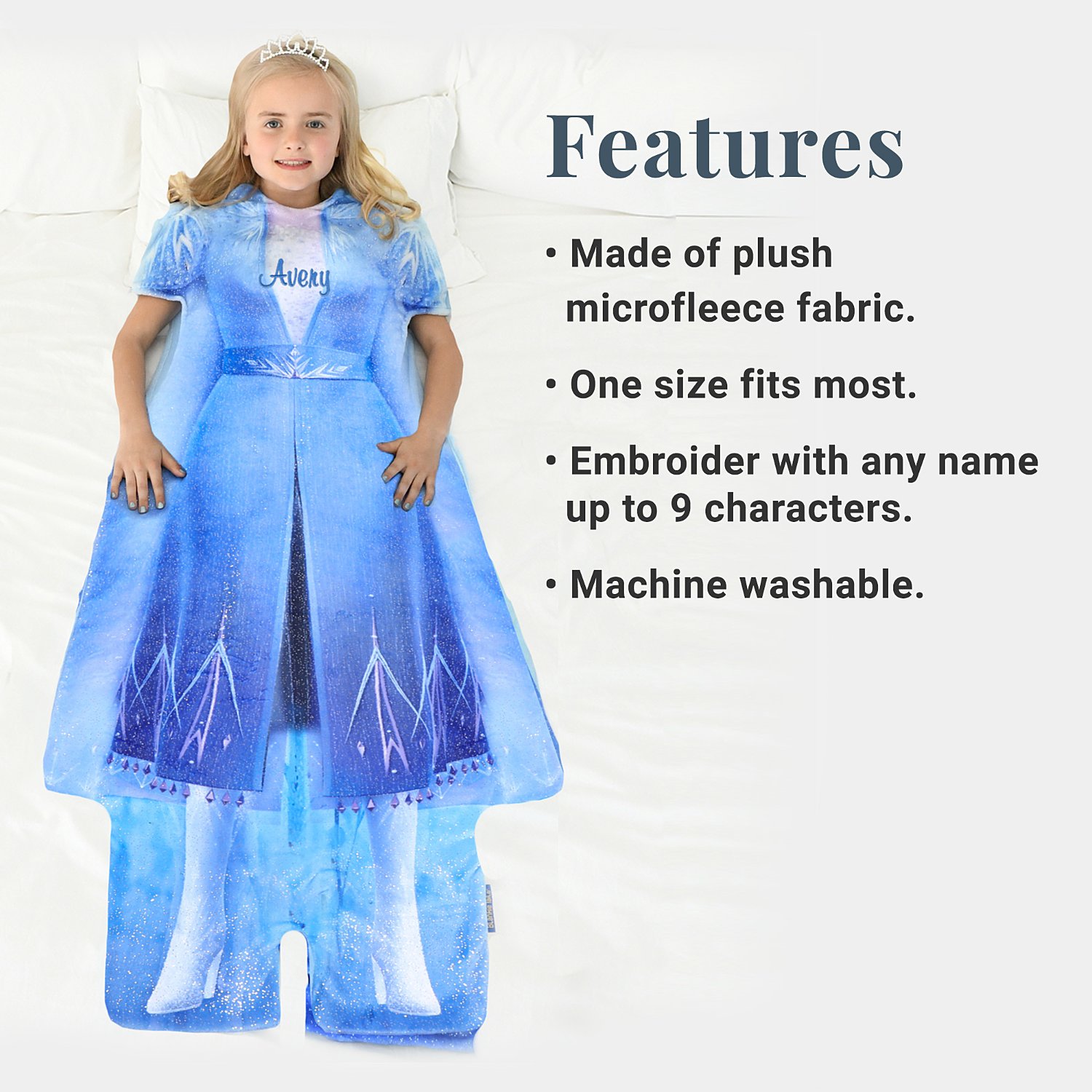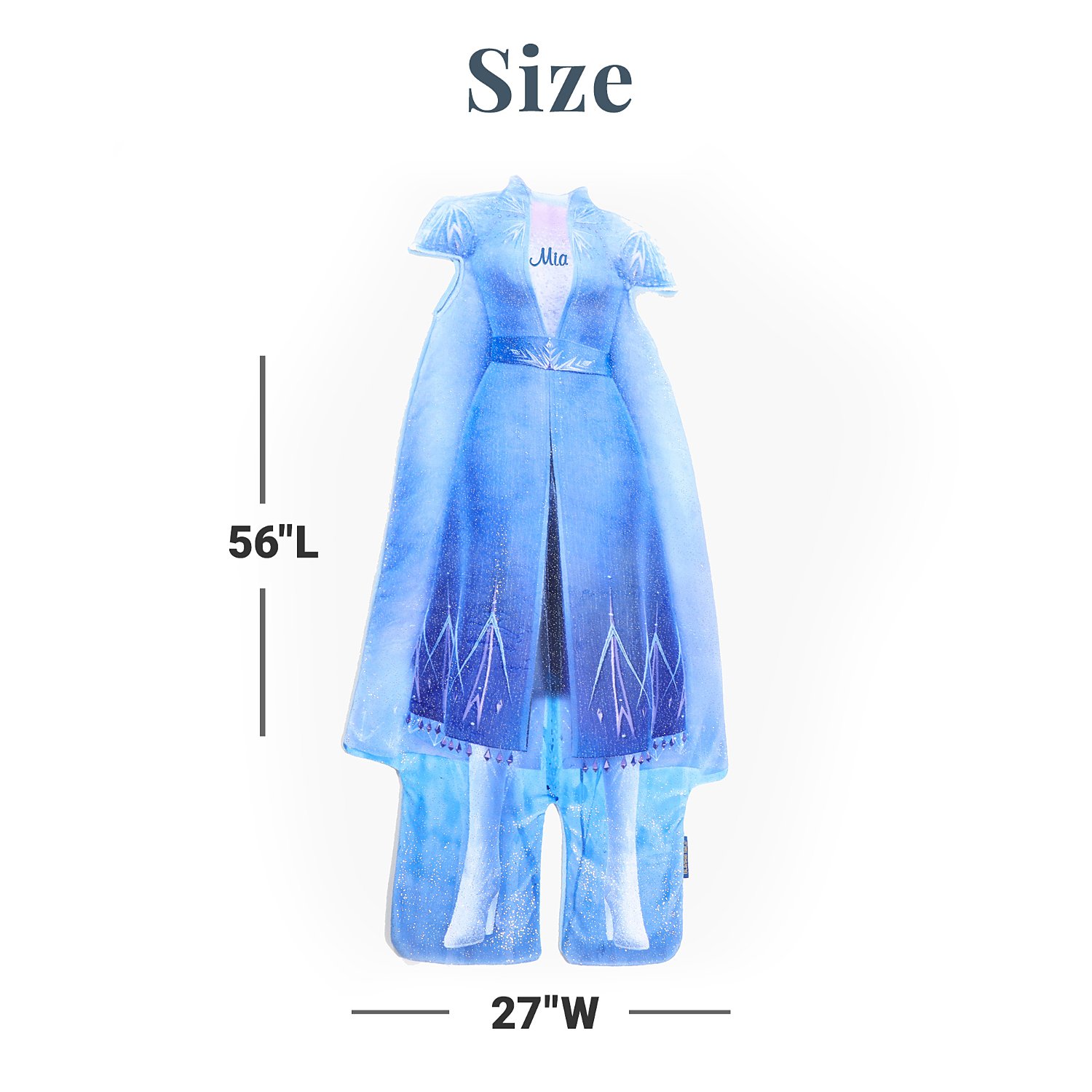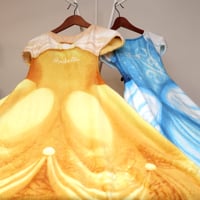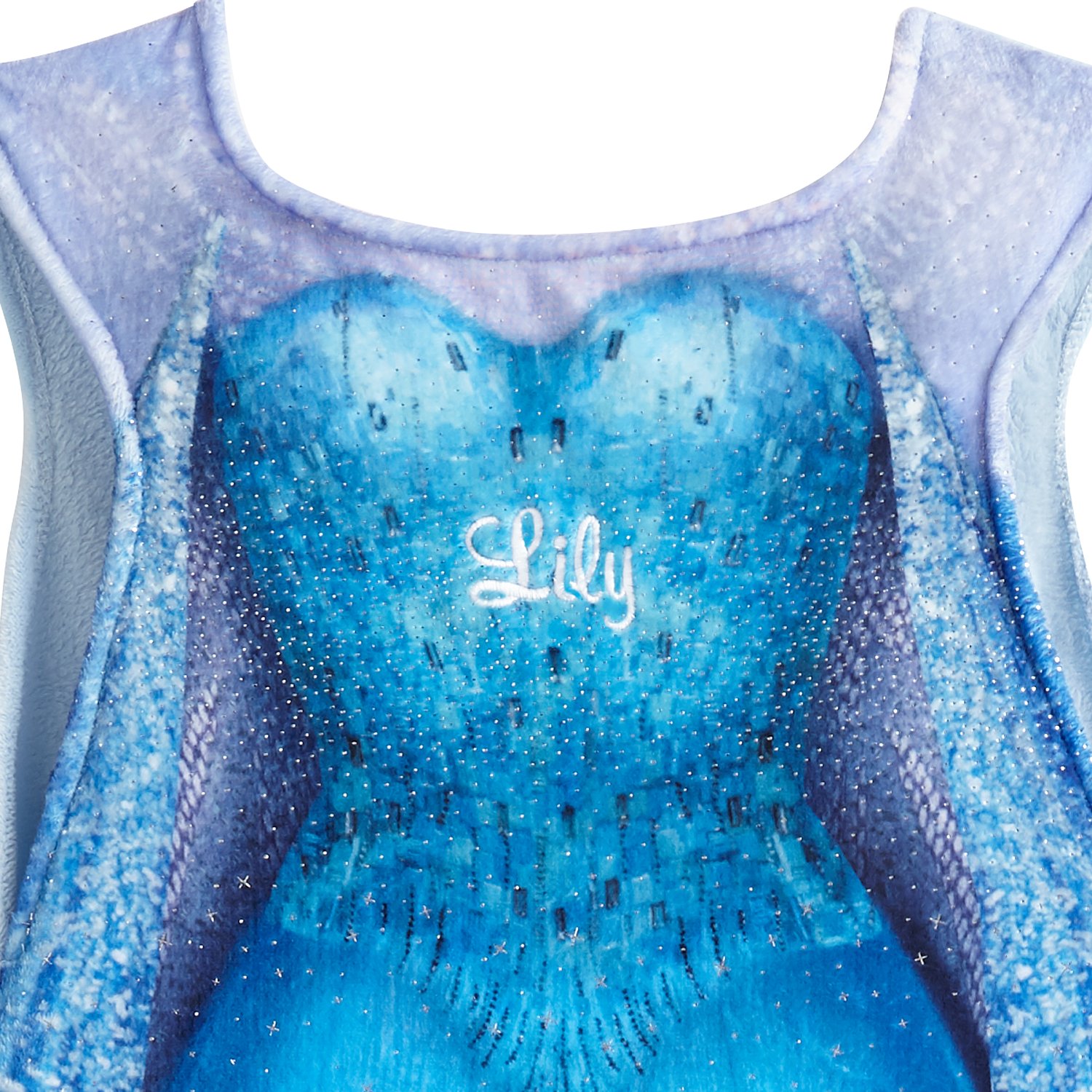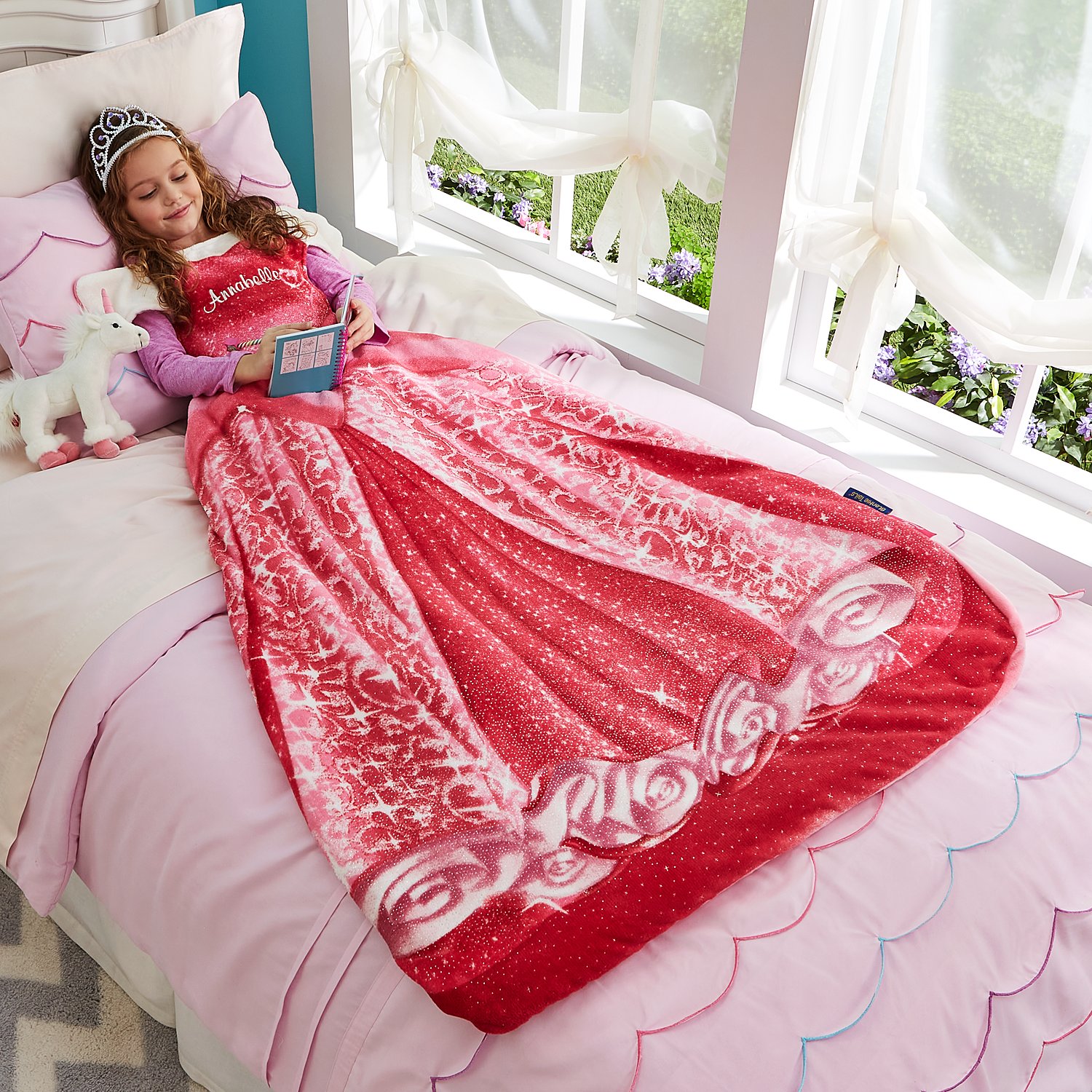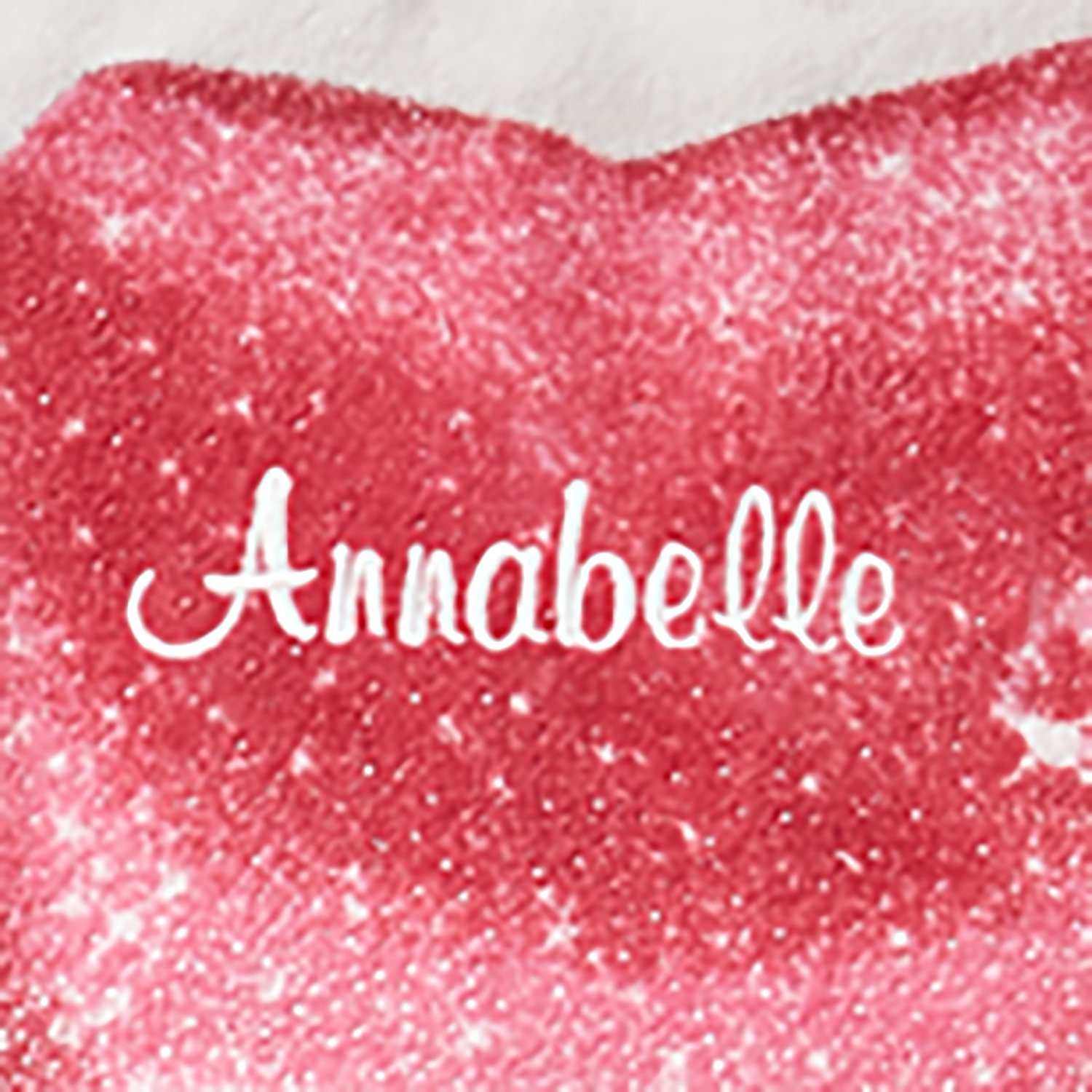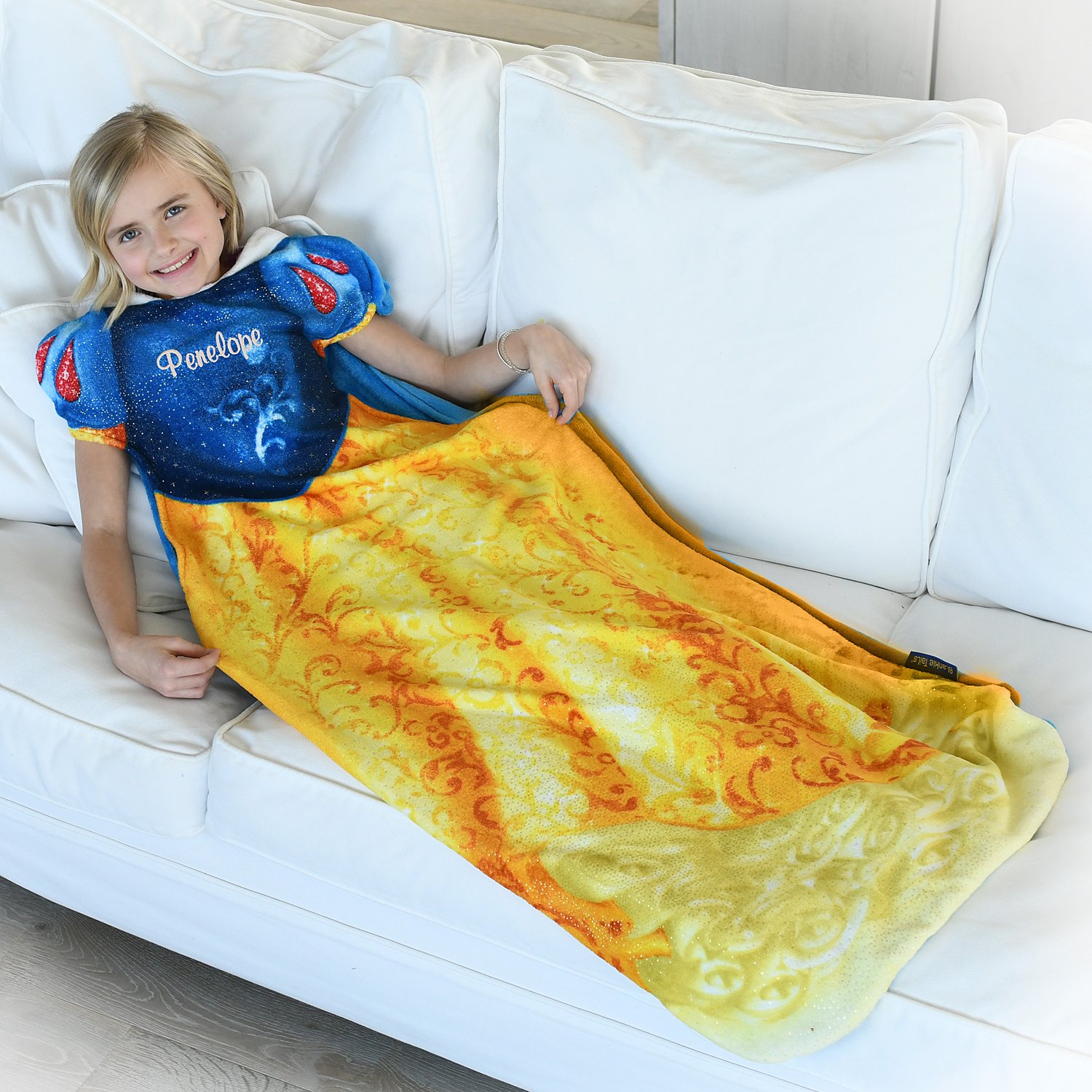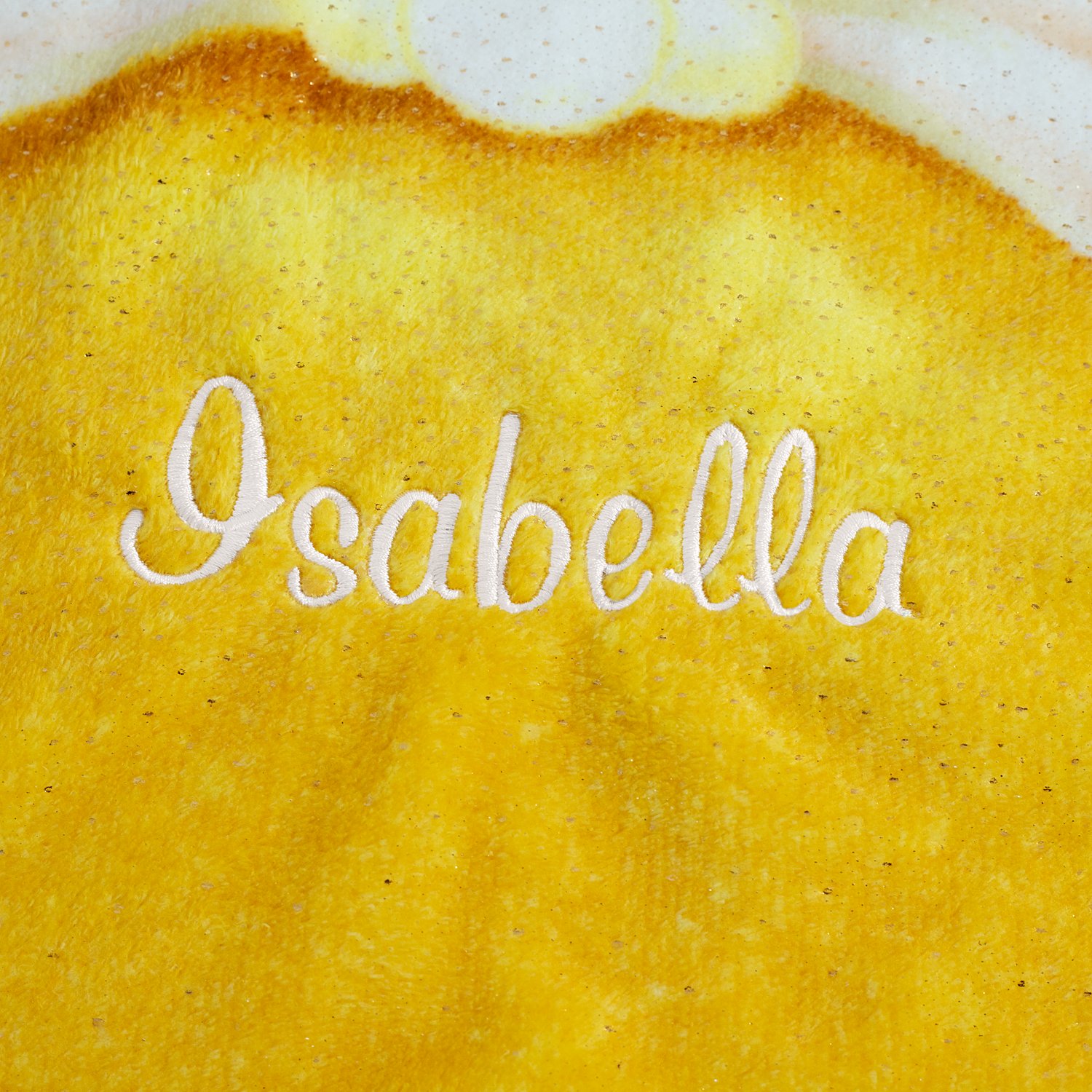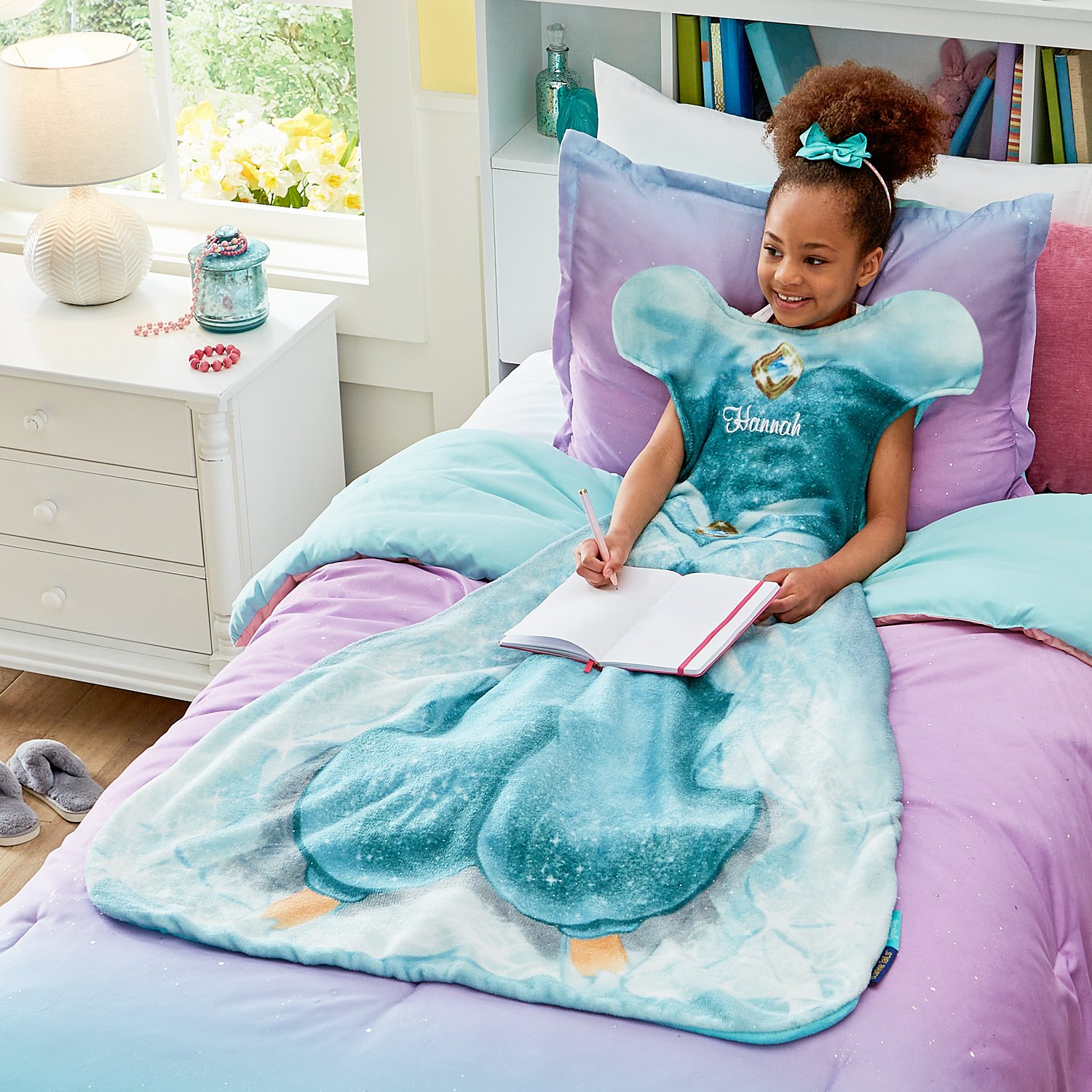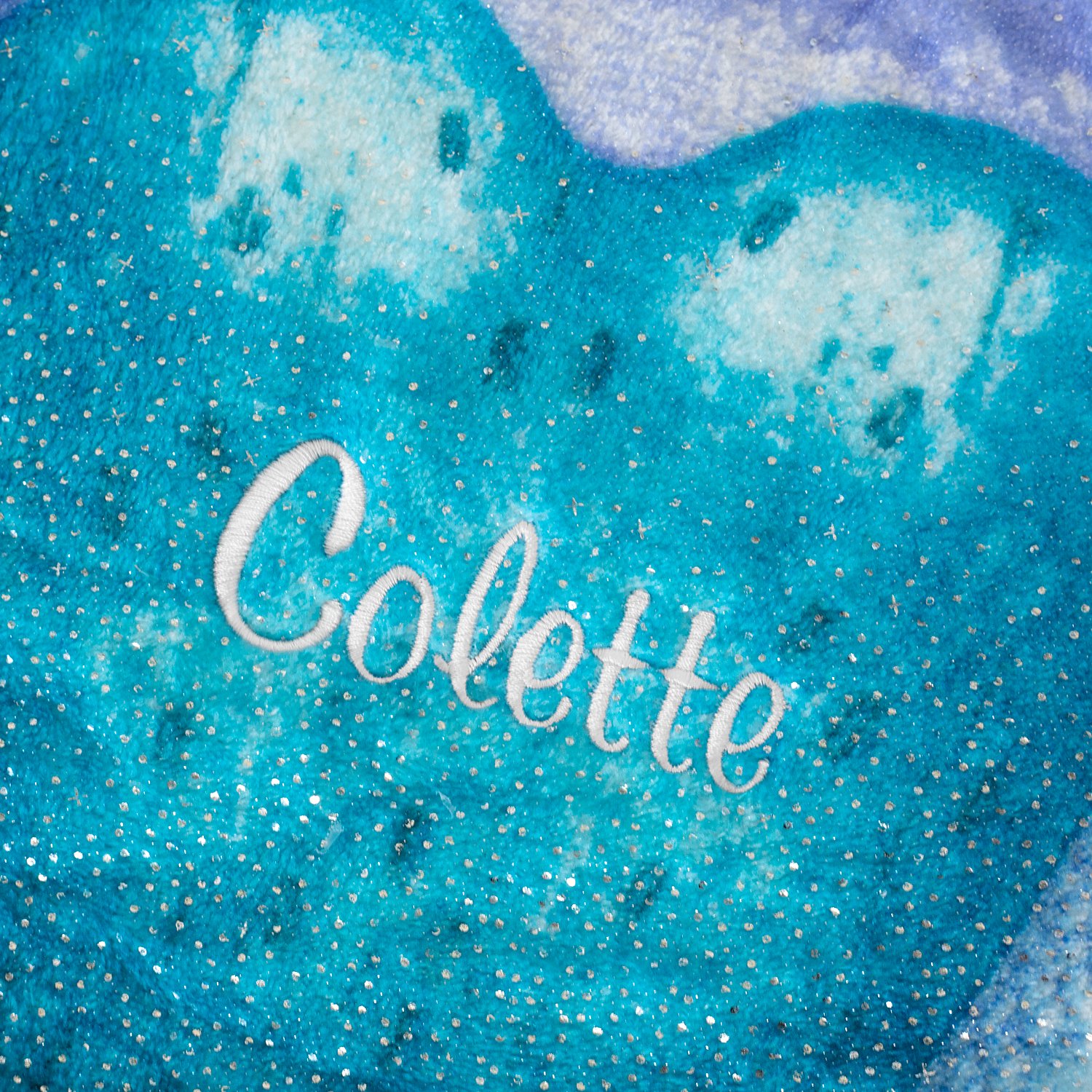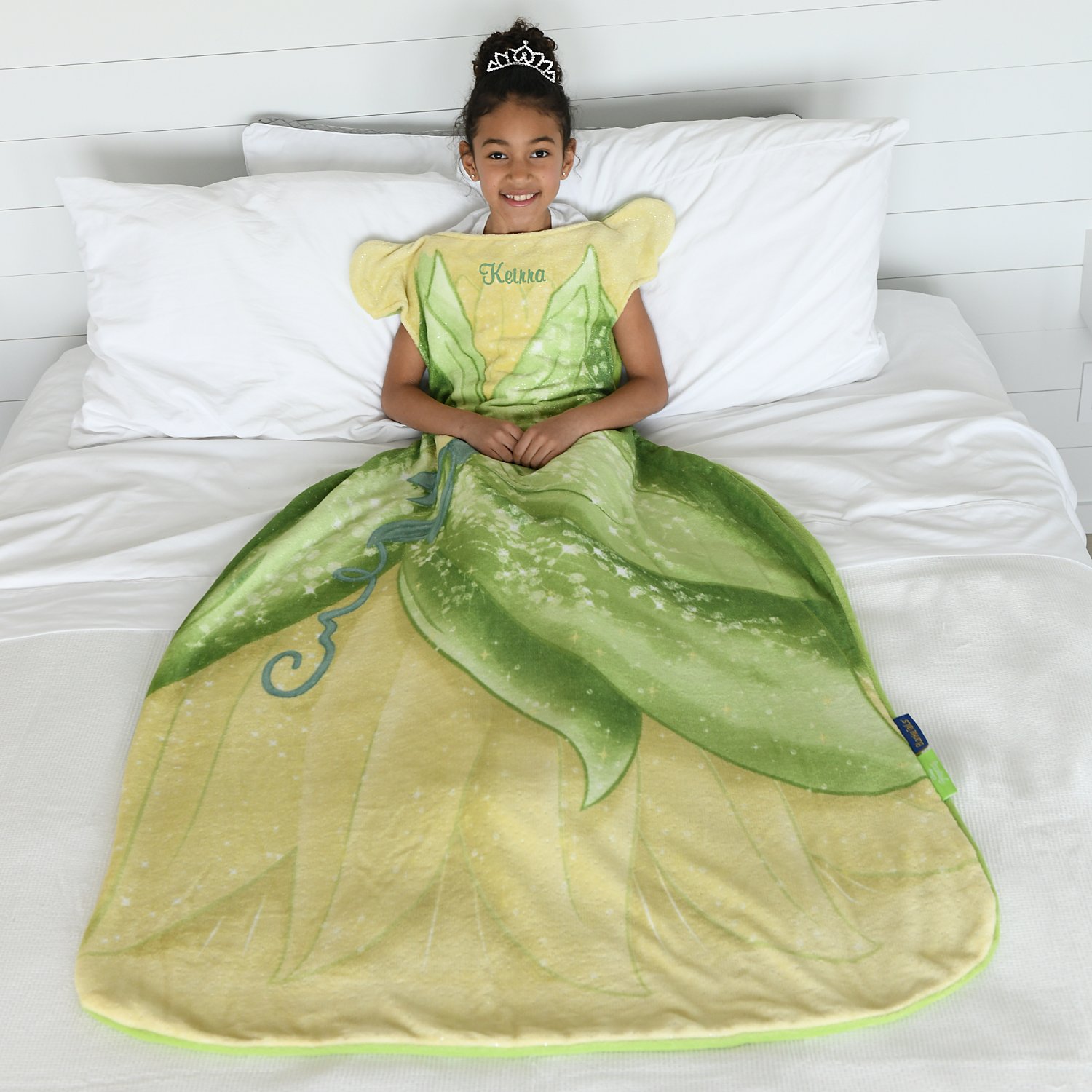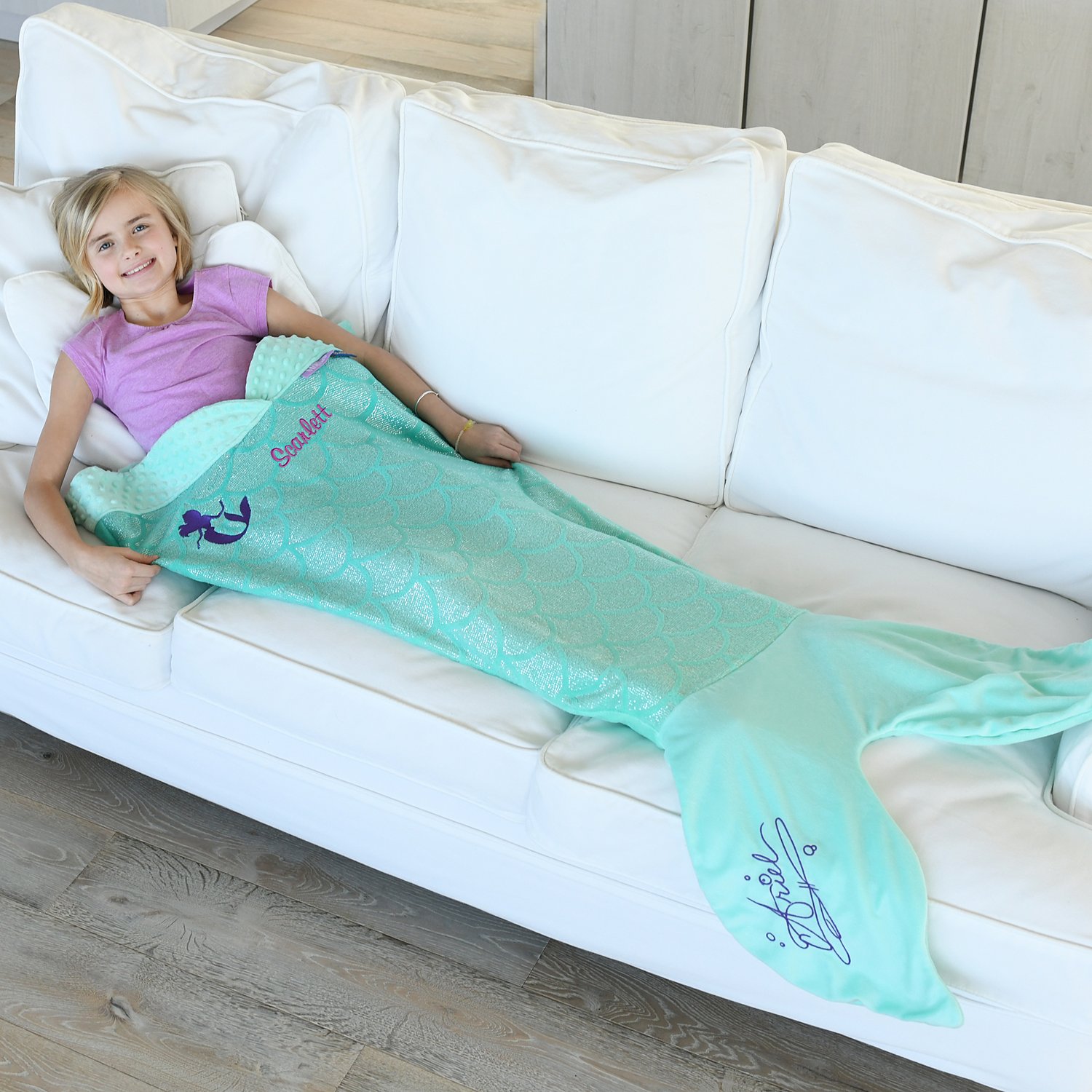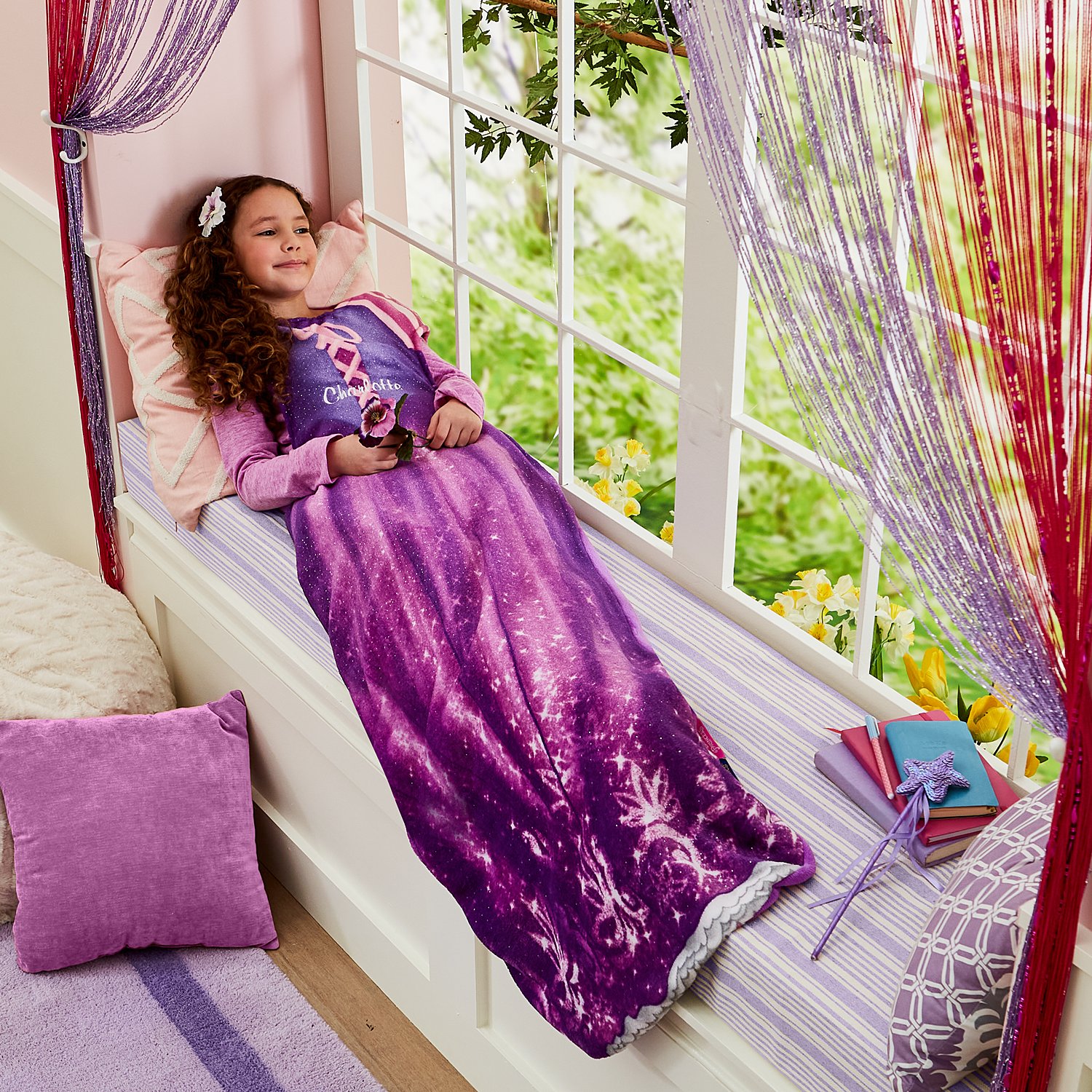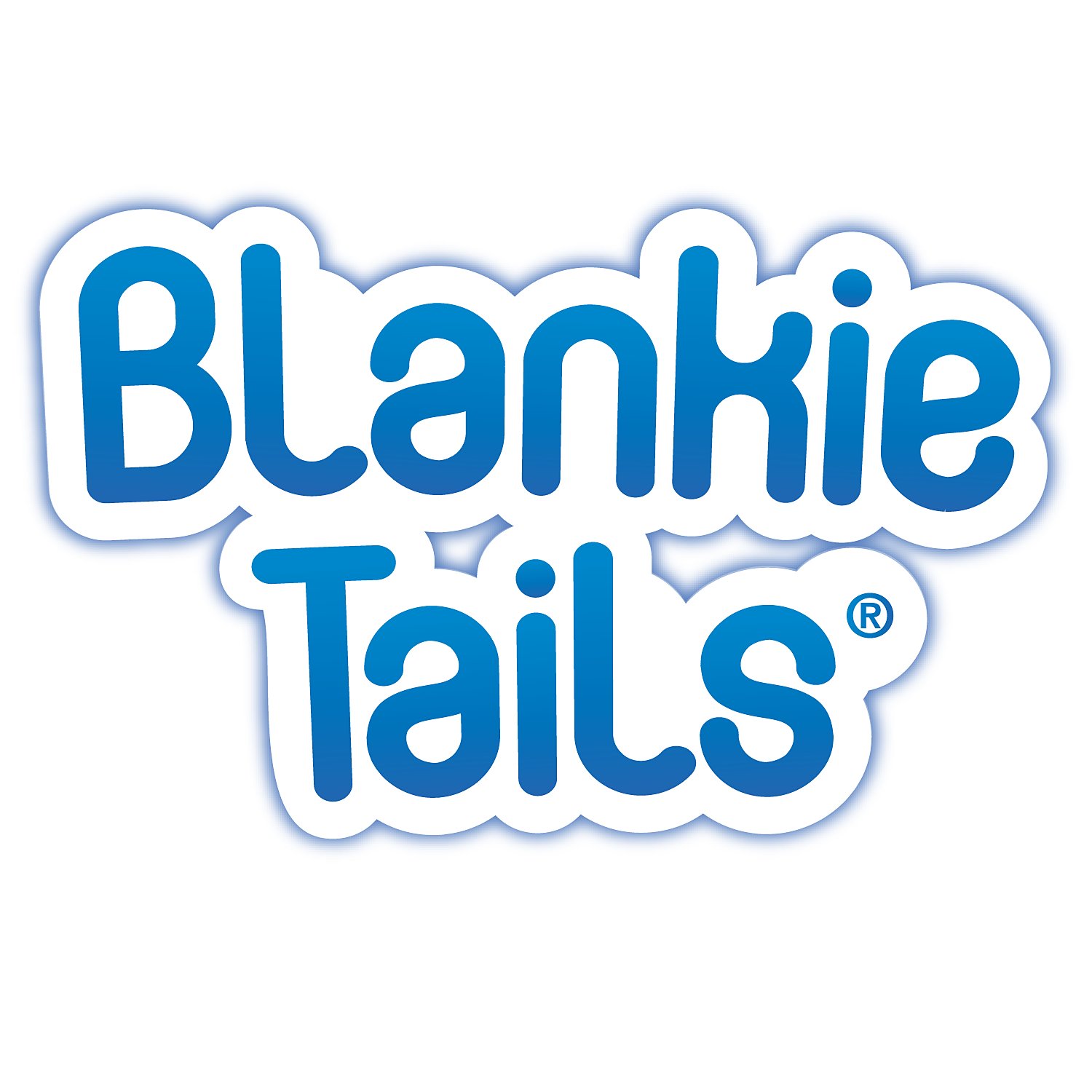 Disney Princess Personalized Blankie Tails® Enchantment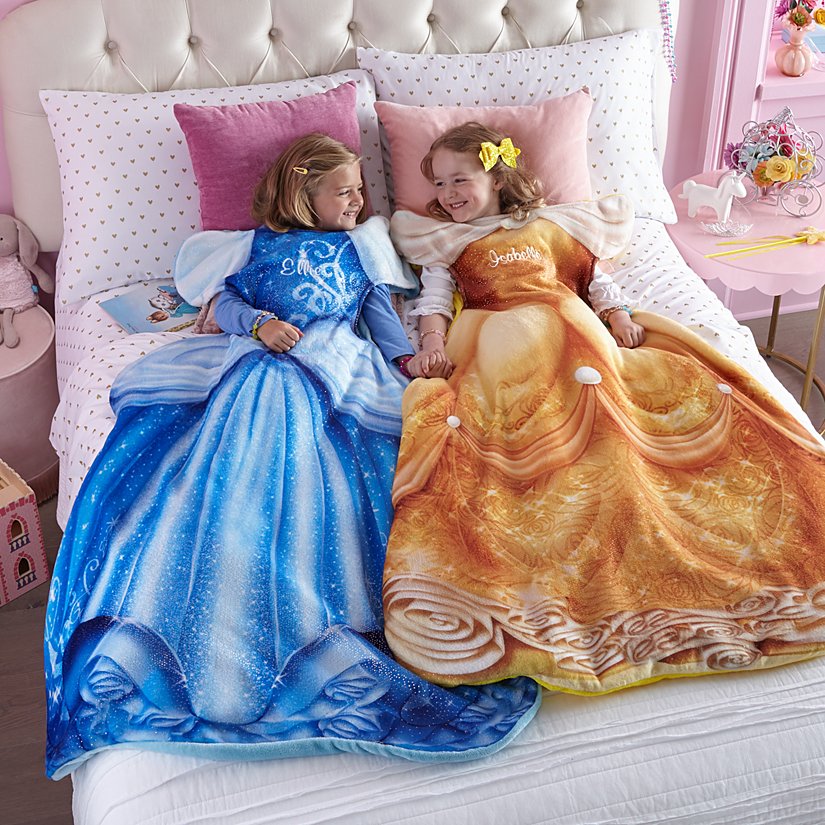 Product Description
Experience the gift of enchanting dreams! Our customized Blankie Tails® transport your beloved princess to magical realms, sparking their imagination. After their whimsical adventures, they'll snuggle up and sleep blissfully.
Personalize with any embroidered name up to 9 characters
Crafted of plush, ultra-soft microfleece fabric
Reinforced with top-notch stitching
Dimensions: 27"W x 56"L
Enter like a sleeping bag without the bulkiness
One size fits most
Select from her favorite princesses: Ariel, Belle, Cinderella, Elsa Frozen, Princess Aurora, Princess Jasmine, Princess Tiana, Rapunzel or Snow White
Machine washable
Disney Princess Personalized Blankie Tails® Enchantment
PERFECT GIFT GUARANTEE Your personalized gift or home decor item is guaranteed to delight! We'll make sure you're 100% satisfied, or your money back.
Experience the gift of enchanting dreams! Our customized Blankie Tails® transport your beloved princess to magical realms, sparking their imagination. After their whimsical adventures, they'll snuggle up and sleep blissfully.

Personalize with any embroidered name up to 9 characters
Crafted of plush, ultra-soft microfleece fabric
Reinforced with top-notch stitching
Dimensions: 27"W x 56"L
Enter like a sleeping bag without the bulkiness
One size fits most
Select from her favorite princesses: Ariel, Belle, Cinderella, Elsa Frozen, Princess Aurora, Princess Jasmine, Princess Tiana, Rapunzel or Snow White
Machine washable