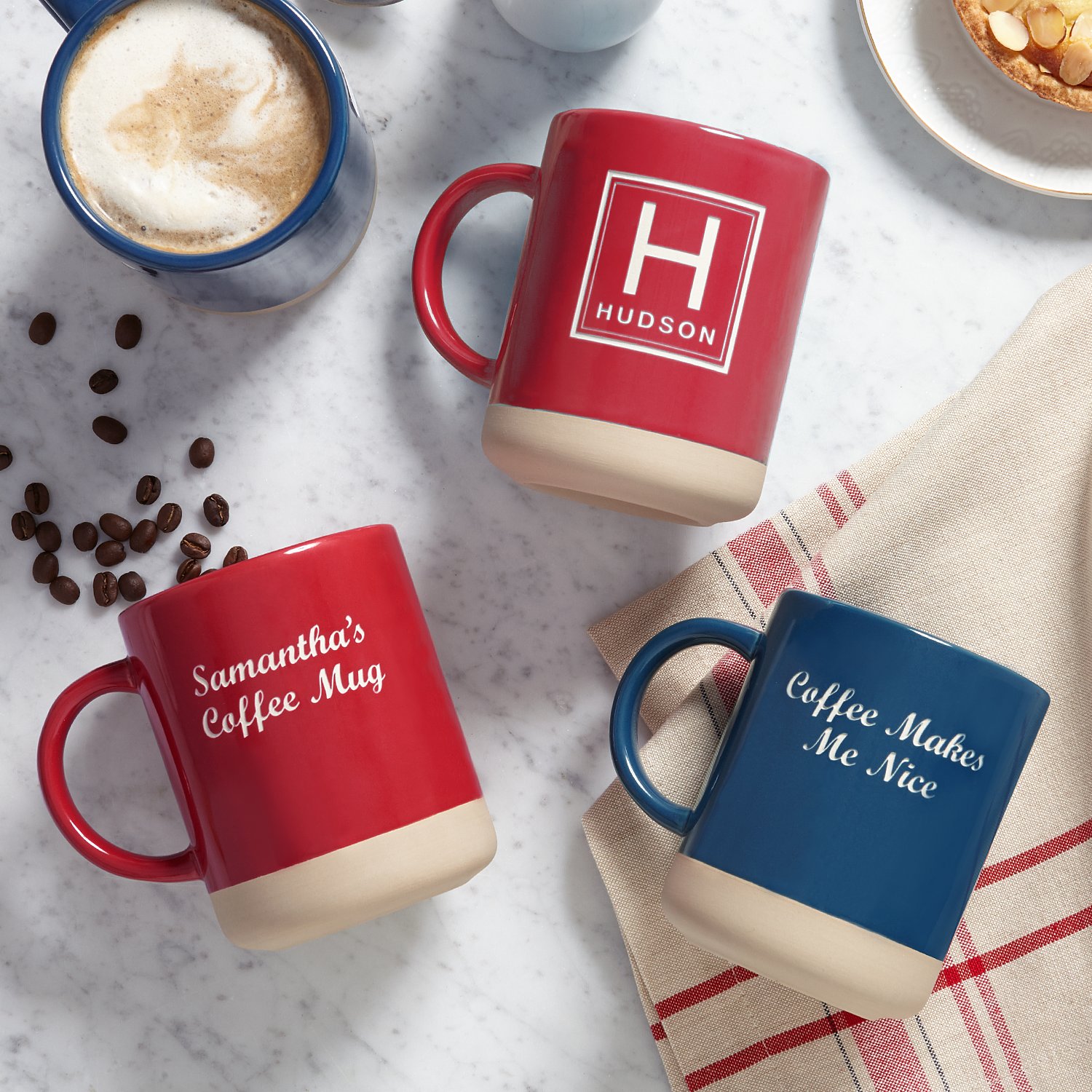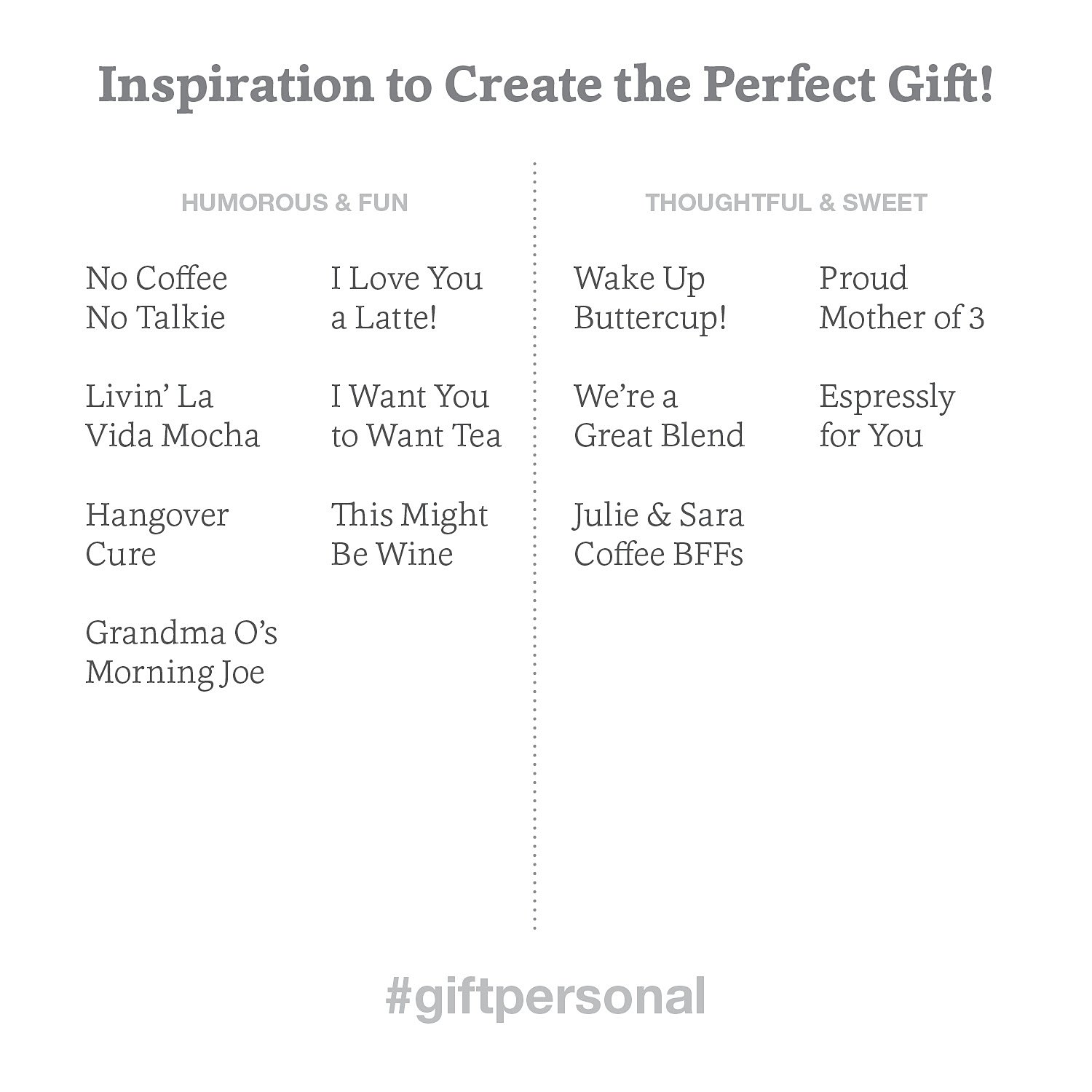 Distinctively Yours Personalized Ceramic Mug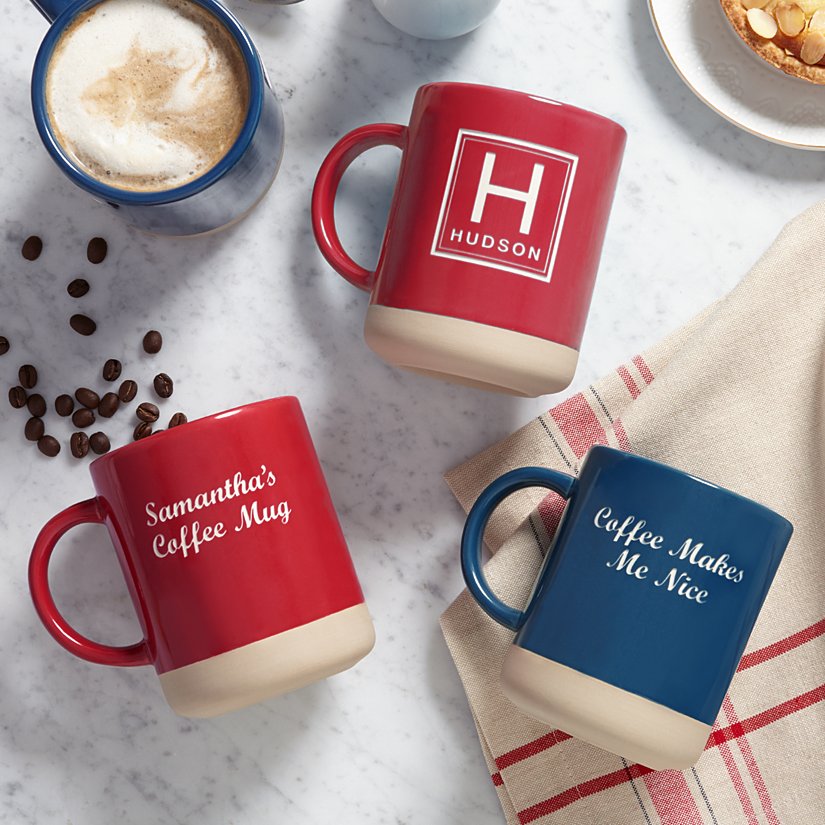 Product Description
The way you enjoy your coffee is a personal affair, right down to the details of the cup. This ideally sized ceramic mug adds a touch of unmistakable personality to your daily coffee or tea routine, while eliminating any mix-ups.
Customize with a square monogram and name (up to 8 characters) or up to two lines of text with 12 characters per line
Crafted from high-quality, hand-glazed stoneware ceramic
Available in red, blue or teal
Create a lively, colorful palette by mixing and matching colors
Dishwasher and microwave safe
Can hold 15 oz.
Dimensions: 3.5"W x 4.375"H x 5"L
Distinctively Yours Personalized Ceramic Mug
PERFECT GIFT GUARANTEE Your personalized gift or home decor item is guaranteed to delight! We'll make sure you're 100% satisfied, or your money back.
The way you enjoy your coffee is a personal affair, right down to the details of the cup. This ideally sized ceramic mug adds a touch of unmistakable personality to your daily coffee or tea routine, while eliminating any mix-ups.

Customize with a square monogram and name (up to 8 characters) or up to two lines of text with 12 characters per line
Crafted from high-quality, hand-glazed stoneware ceramic
Available in red, blue or teal
Create a lively, colorful palette by mixing and matching colors
Dishwasher and microwave safe
Can hold 15 oz.
Dimensions: 3.5"W x 4.375"H x 5"L