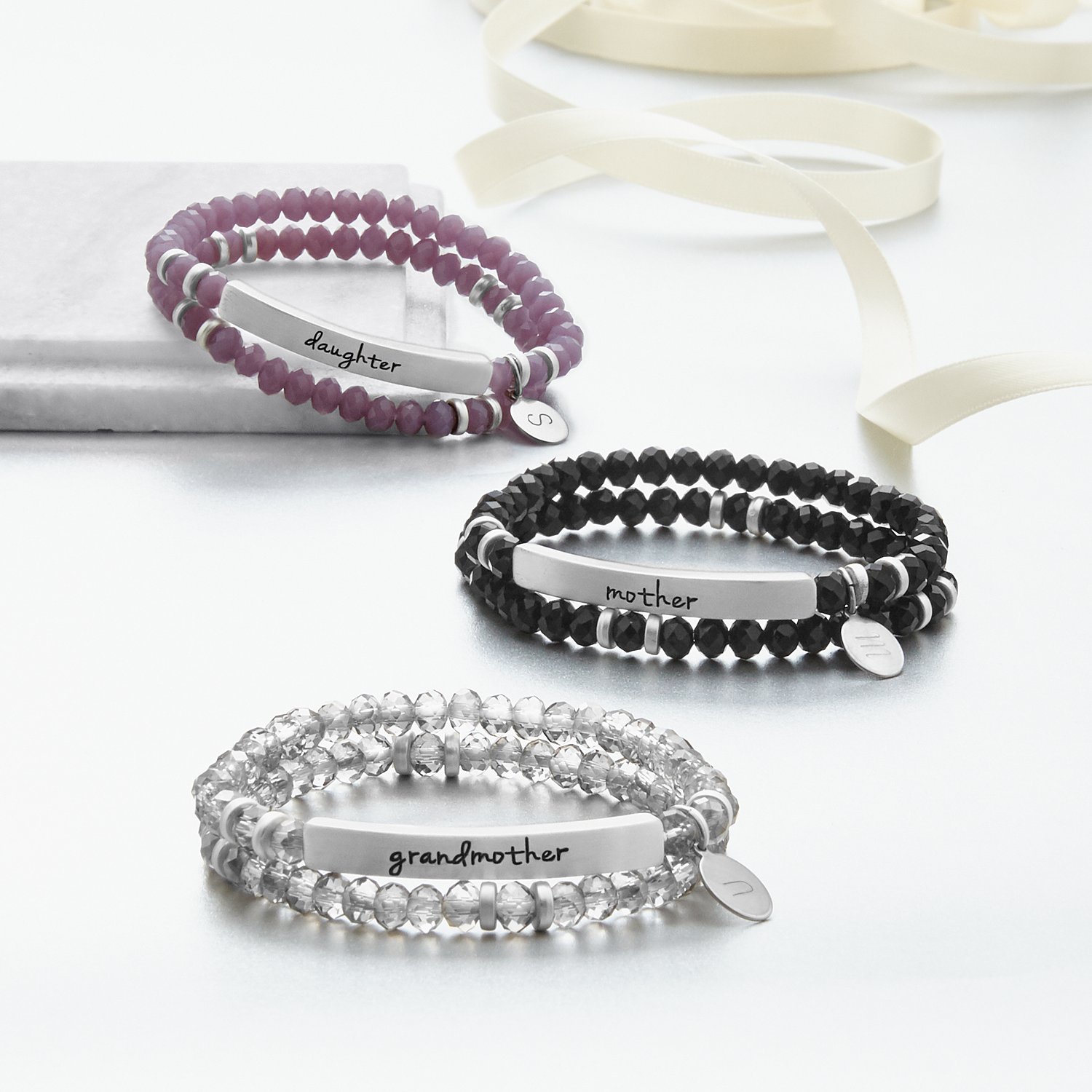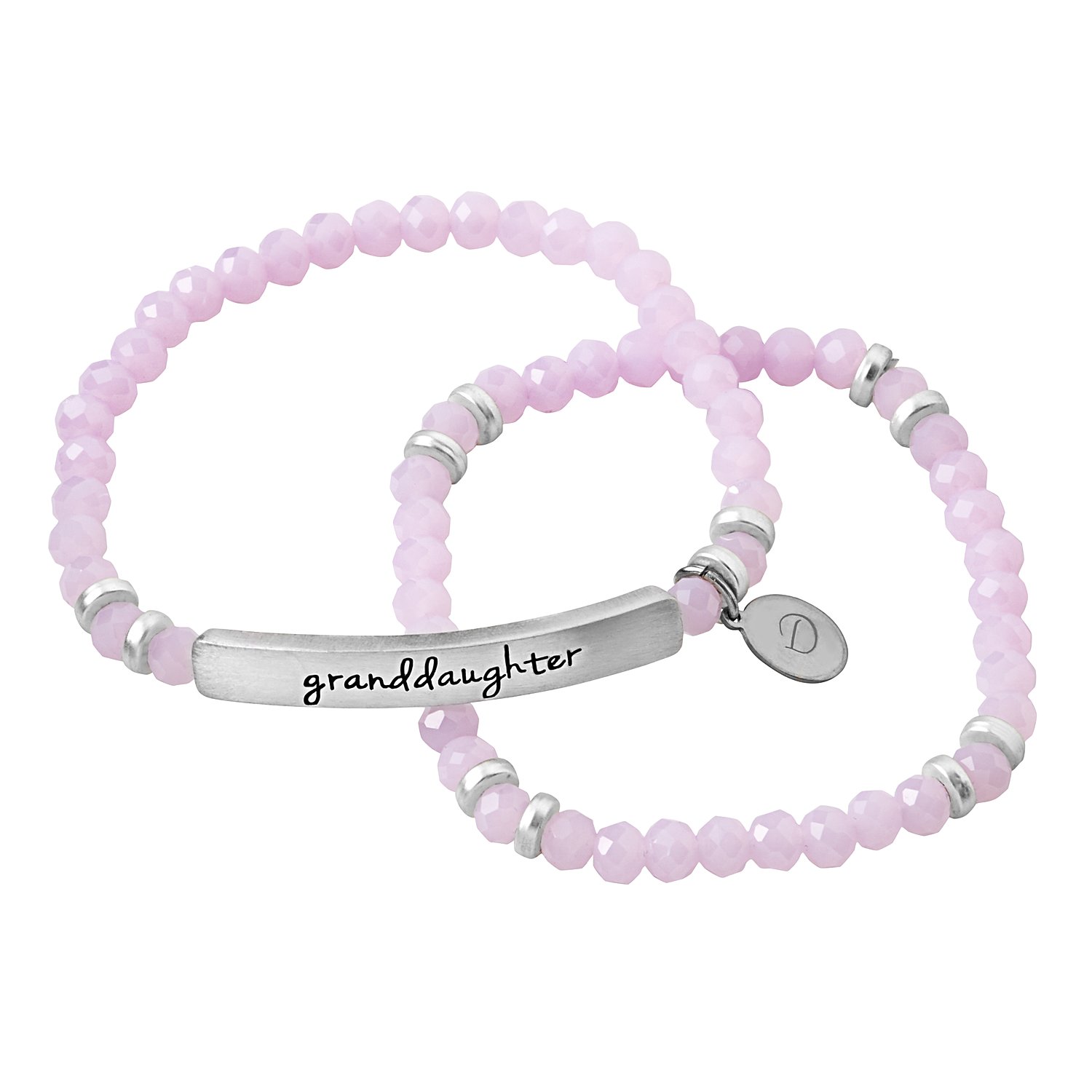 Emotion Personalized Bracelets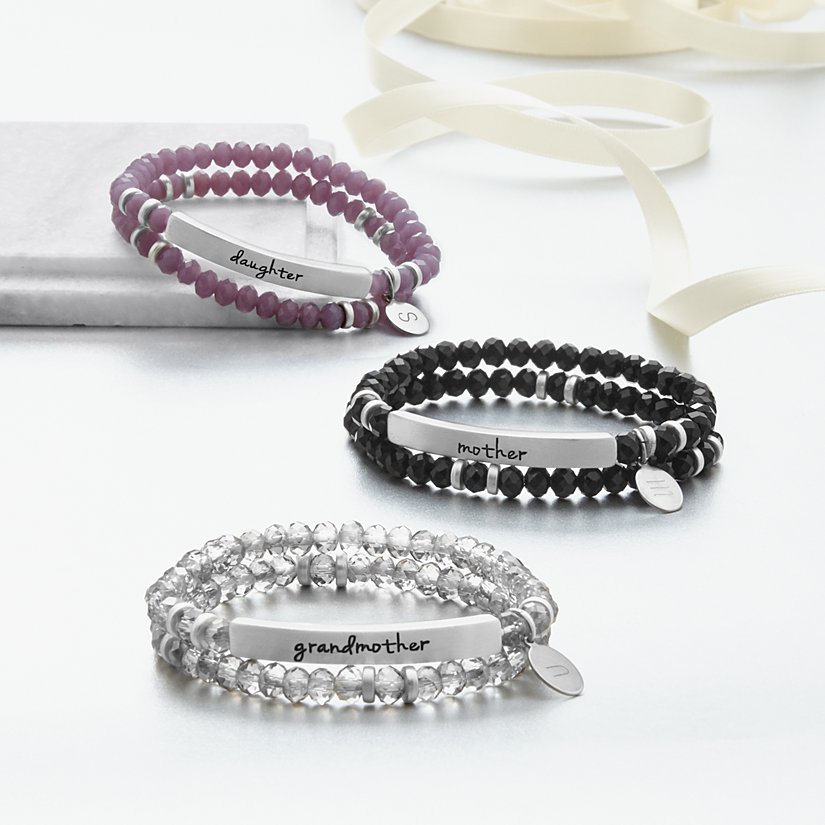 Product Description
Present the special woman in your life with a gift that captures her unique charm and elegance. This exquisite bracelet set is perfect for any occasion.
Personalize the small oval charm with any single initial
Made of metal and adorned with a sterling silver finish, featuring delicate glass crystals
Set includes 2 bracelets
Designed with natural stretch for a one-size-fits-all fit
Choose from mother, grandmother, granddaughter or daughter designs
Emotion Personalized Bracelets
PERFECT GIFT GUARANTEE Your personalized gift or home decor item is guaranteed to delight! We'll make sure you're 100% satisfied, or your money back.
Present the special woman in your life with a gift that captures her unique charm and elegance. This exquisite bracelet set is perfect for any occasion.

Personalize the small oval charm with any single initial
Made of metal and adorned with a sterling silver finish, featuring delicate glass crystals
Set includes 2 bracelets
Designed with natural stretch for a one-size-fits-all fit
Choose from mother, grandmother, granddaughter or daughter designs