Girls' Getaway Personalized Travel Pouch Set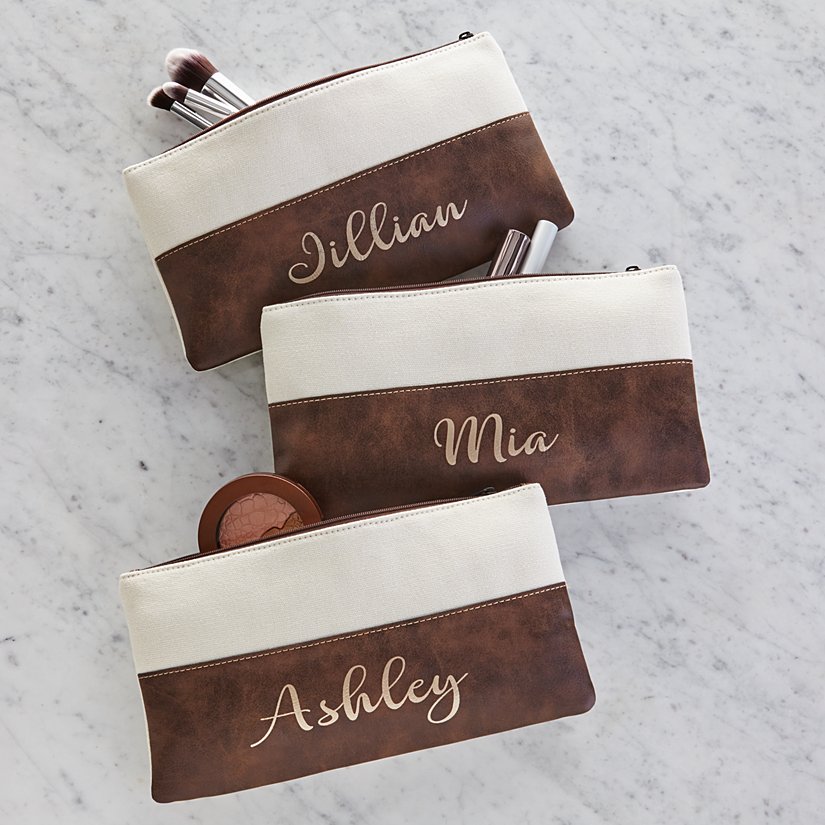 Product Description
Travel pouches are the modern-day friendship tokens. Gift one to all your dearest friends (and yourself, of course) to keep those travel and beauty essentials fashionably organized. Let these pouches connect you in spirit whenever any of you embark on a new journey.
Personalize each pouch by adding a name with up to 10 characters in gold metallic
Crafted of canvas and synthetic leather, featuring an interior liner
Select a set of 2 to 6 travel pouches
Dimensions: 5.5"H x 10.5"W
Girls' Getaway Personalized Travel Pouch Set
PERFECT GIFT GUARANTEE Your personalized gift or home decor item is guaranteed to delight! We'll make sure you're 100% satisfied, or your money back.
Travel pouches are the modern-day friendship tokens. Gift one to all your dearest friends (and yourself, of course) to keep those travel and beauty essentials fashionably organized. Let these pouches connect you in spirit whenever any of you embark on a new journey.

Personalize each pouch by adding a name with up to 10 characters in gold metallic
Crafted of canvas and synthetic leather, featuring an interior liner
Select a set of 2 to 6 travel pouches
Dimensions: 5.5"H x 10.5"W