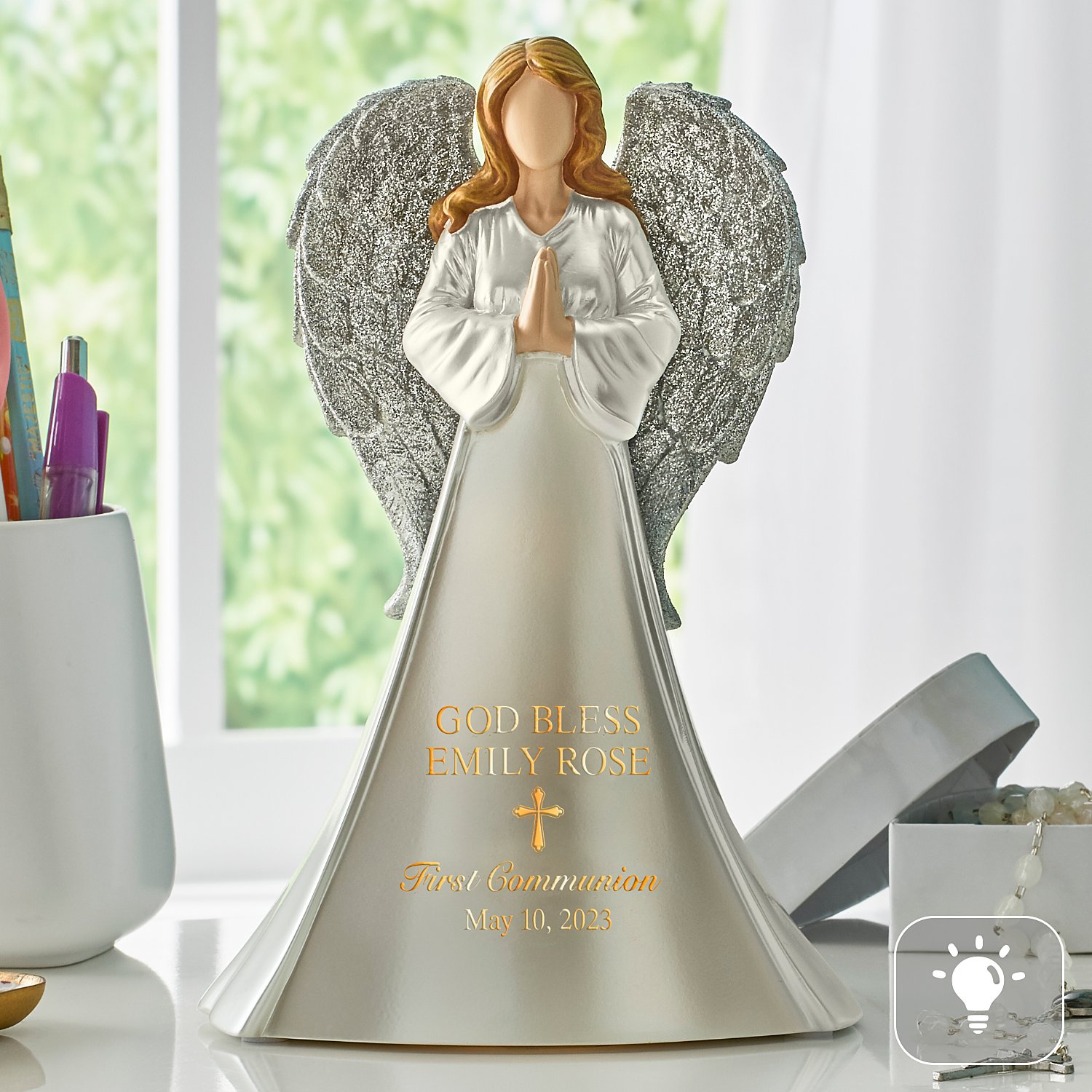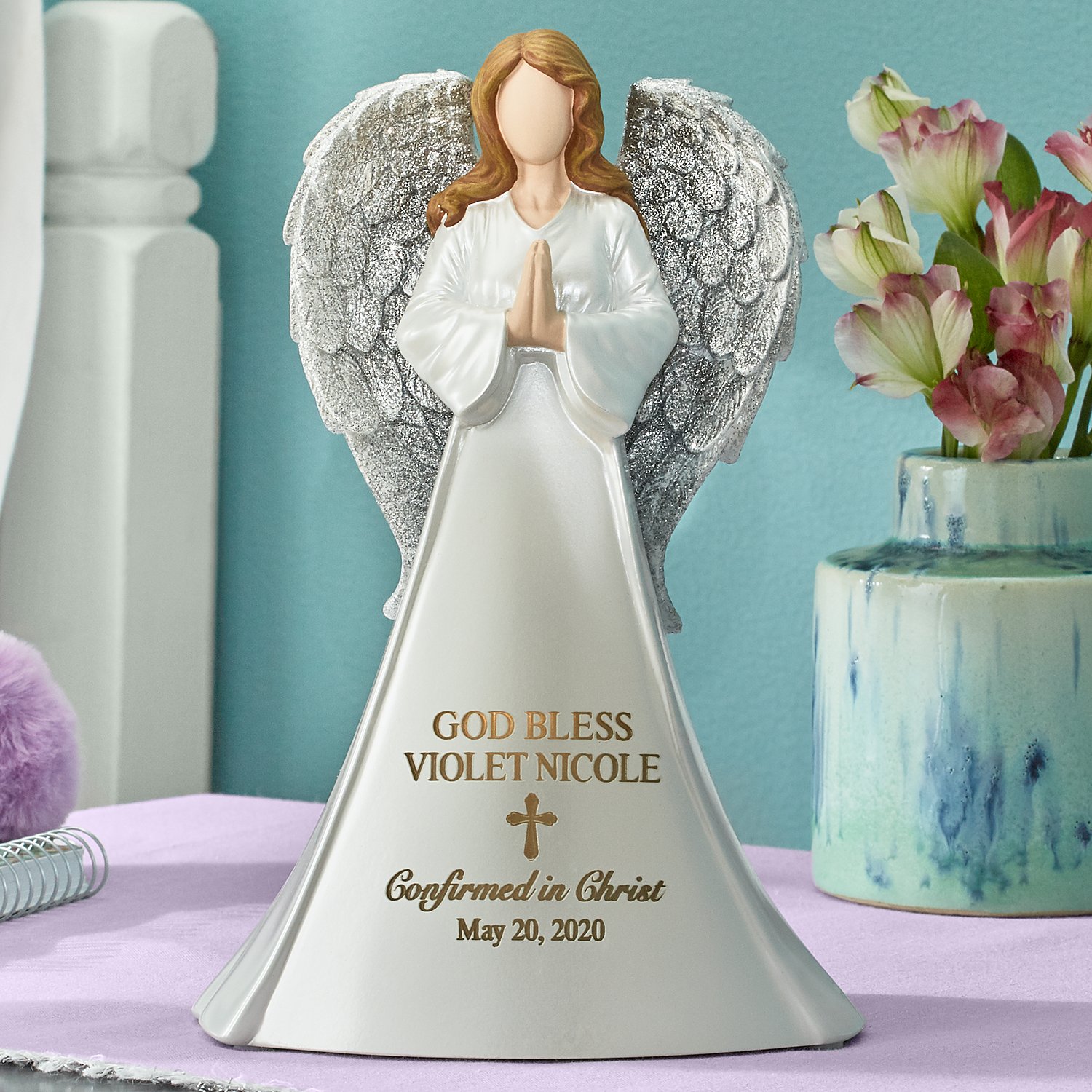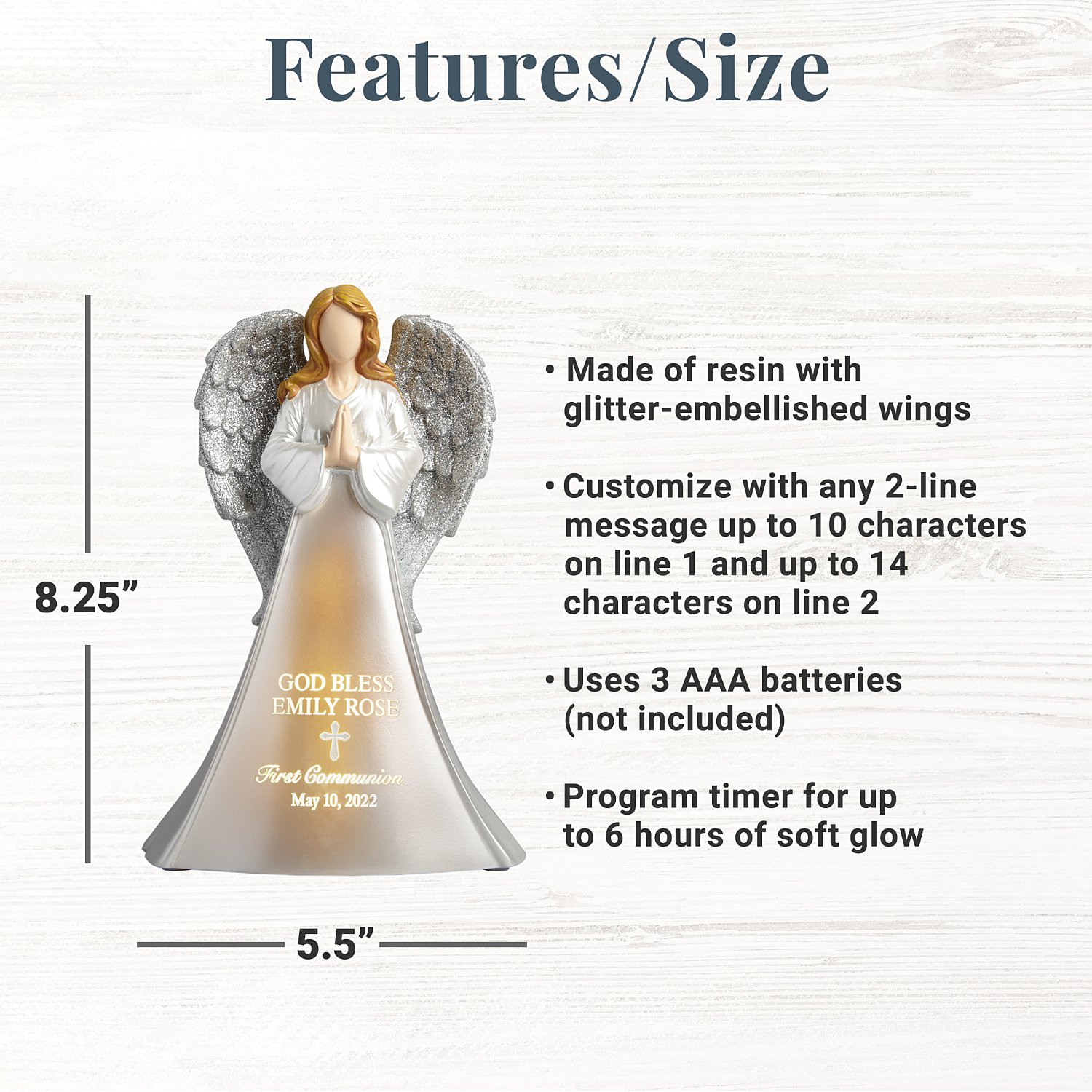 Illuminated Guardian Personalized Angel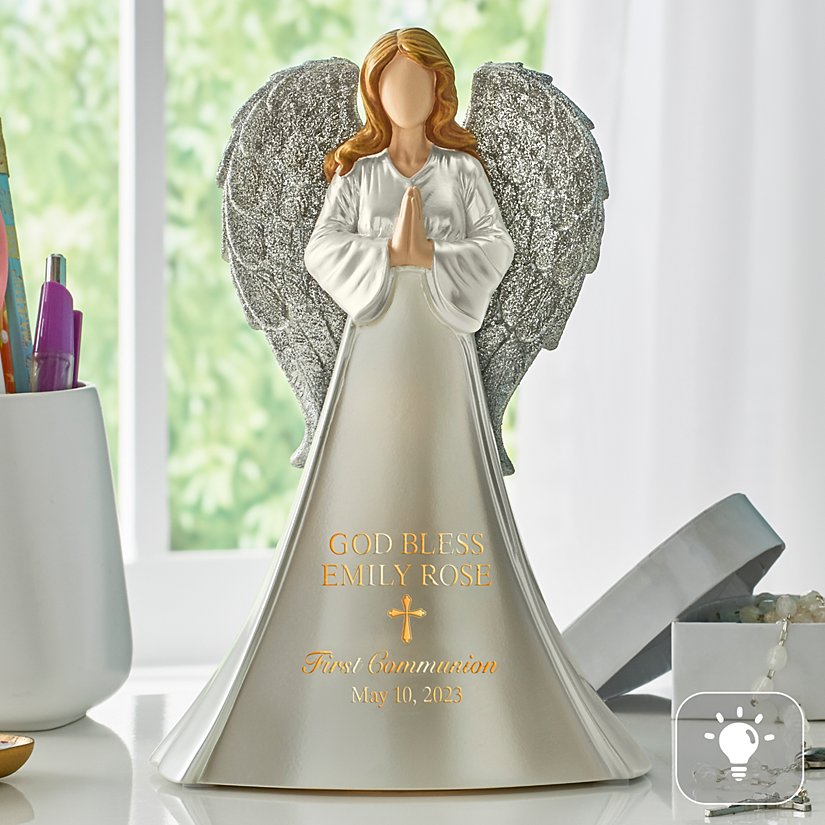 Product Description
Celebrate a young person's faith journey with a heartwarming and radiant gift. This beautiful angel serves as a luminous reminder of their significant milestone.
Customize with a 2-line message (up to 10 characters on the first line and 14 on the second), a sacrament (up to 25 characters), and a date or message (up to 30 characters)
Crafted of resin and adorned with glittery wings
Features light-up functionality for a gentle glow
Base includes on/off/timer switch
Programmable self-timer for 6 hours of illumination
Dimensions: 5.5" Dia. x 8.25"H
Instructions provided
Requires 3 AAA batteries (not included)
Illuminated Guardian Personalized Angel
PERFECT GIFT GUARANTEE Your personalized gift or home decor item is guaranteed to delight! We'll make sure you're 100% satisfied, or your money back.
Celebrate a young person's faith journey with a heartwarming and radiant gift. This beautiful angel serves as a luminous reminder of their significant milestone.

Customize with a 2-line message (up to 10 characters on the first line and 14 on the second), a sacrament (up to 25 characters), and a date or message (up to 30 characters)
Crafted of resin and adorned with glittery wings
Features light-up functionality for a gentle glow
Base includes on/off/timer switch
Programmable self-timer for 6 hours of illumination
Dimensions: 5.5" Dia. x 8.25"H
Instructions provided
Requires 3 AAA batteries (not included)