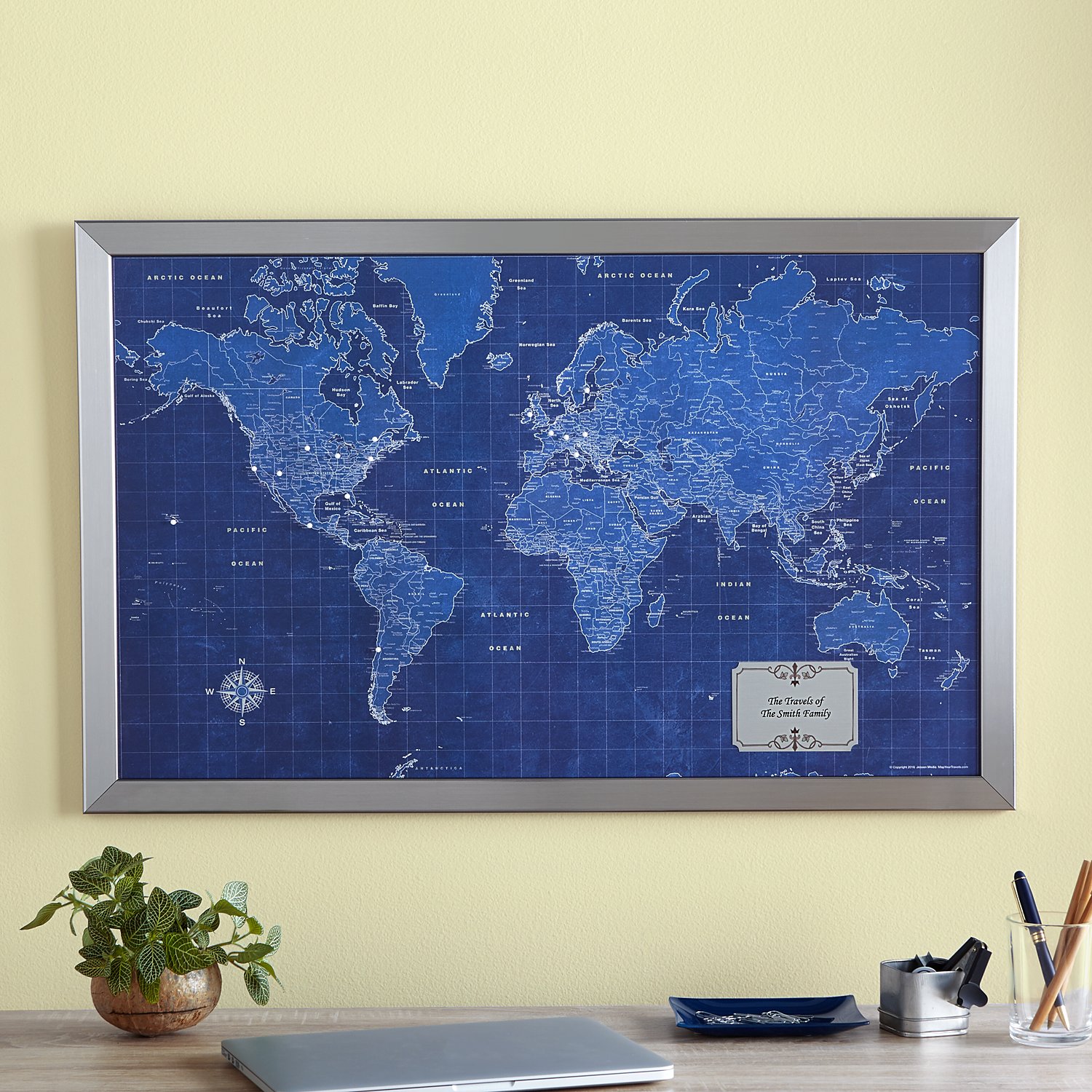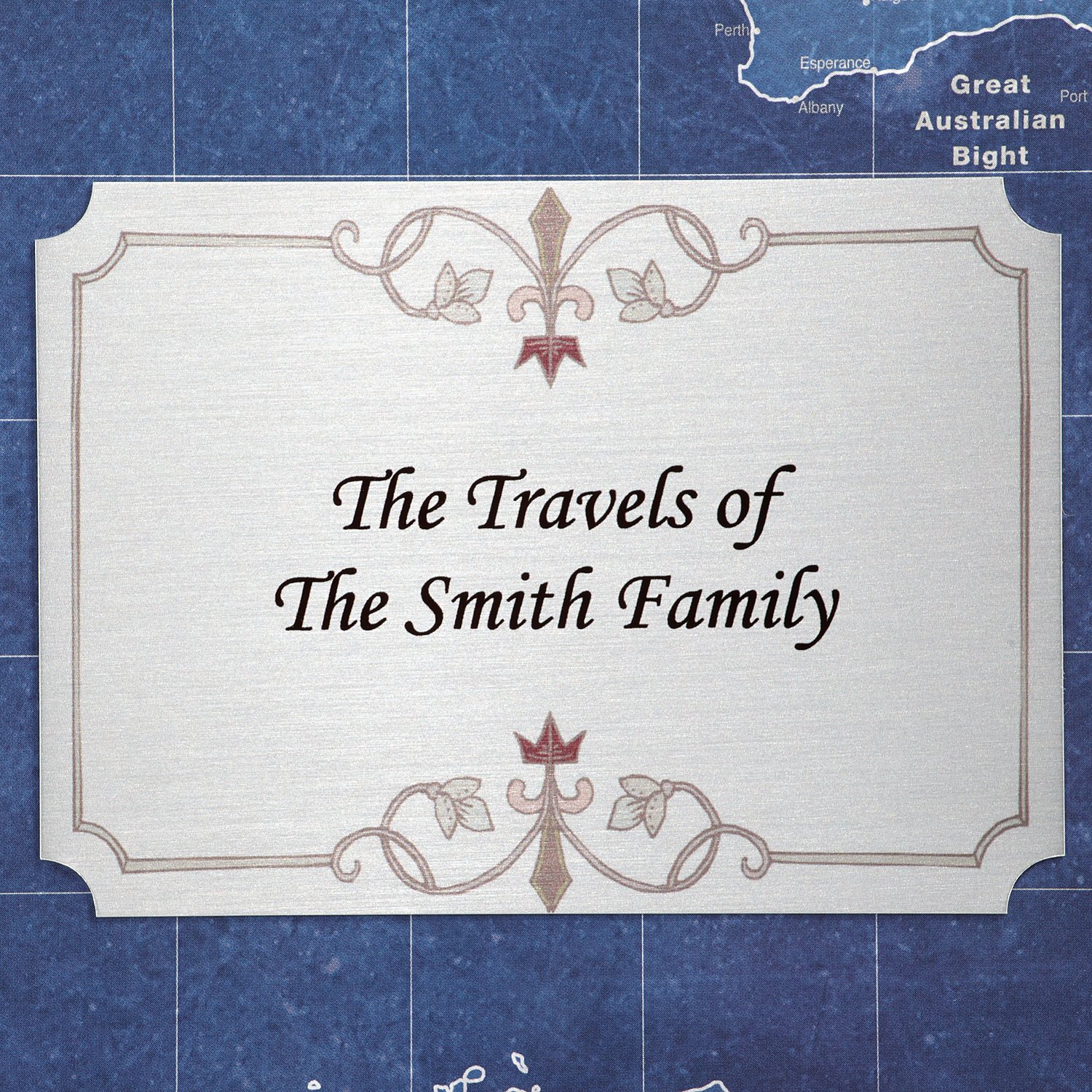 Journey Personalized Blueprint Map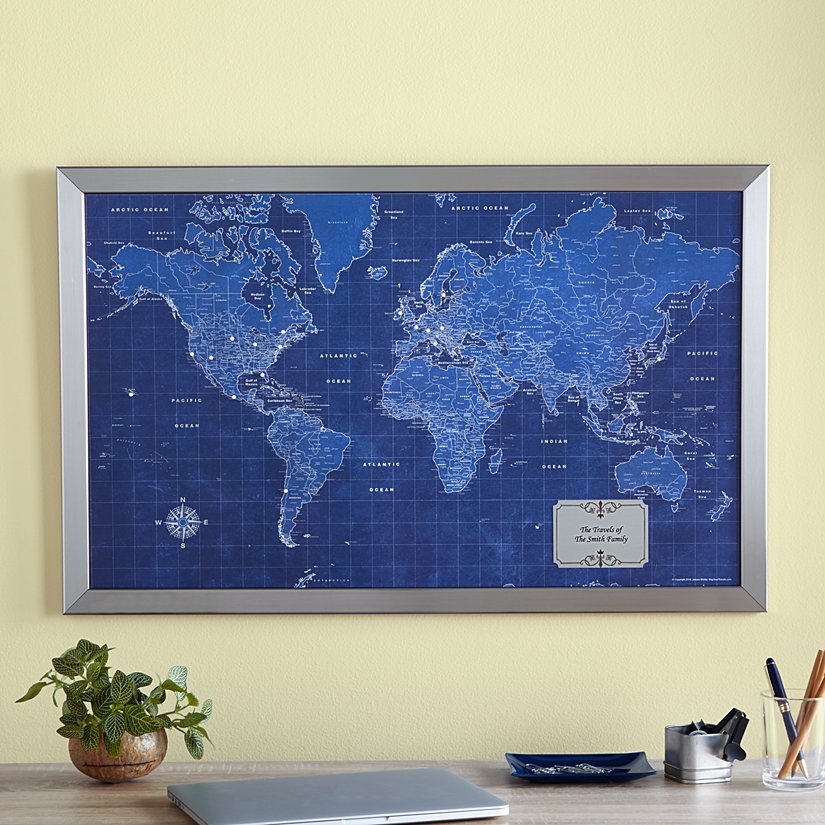 Product Description
Keep track of your adventures on this intricately-designed map, complete with pins to commemorate each unforgettable journey. Its modern design makes it an ideal piece for display in any home or office.
Customize with a 1-line message up to 36 characters
Made in the USA
Features a metal frame
Dimensions: 22"H x 34"W
Map is printed on durable archival paper, mounted on foam core, and backed with hardboard
Comes with 100 white pins to showcase your travel experiences
"The Travels of" will appear when a name, names or family name is entered
Note that "The Travels of" will not appear if a quote or saying is entered
Journey Personalized Blueprint Map
PERFECT GIFT GUARANTEE Your personalized gift or home decor item is guaranteed to delight! We'll make sure you're 100% satisfied, or your money back.
Keep track of your adventures on this intricately-designed map, complete with pins to commemorate each unforgettable journey. Its modern design makes it an ideal piece for display in any home or office.

Customize with a 1-line message up to 36 characters
Made in the USA
Features a metal frame
Dimensions: 22"H x 34"W
Map is printed on durable archival paper, mounted on foam core, and backed with hardboard
Comes with 100 white pins to showcase your travel experiences
"The Travels of" will appear when a name, names or family name is entered
Note that "The Travels of" will not appear if a quote or saying is entered