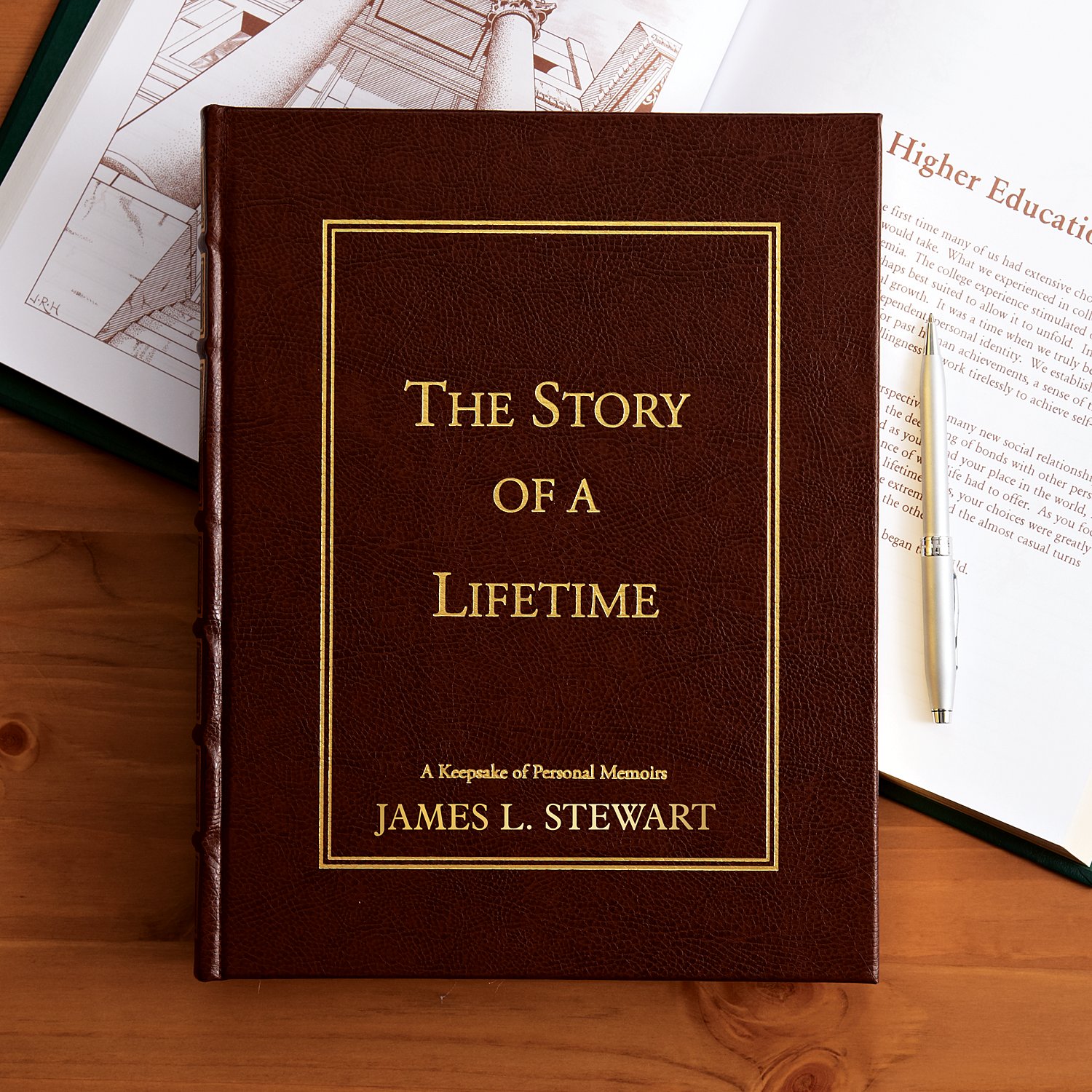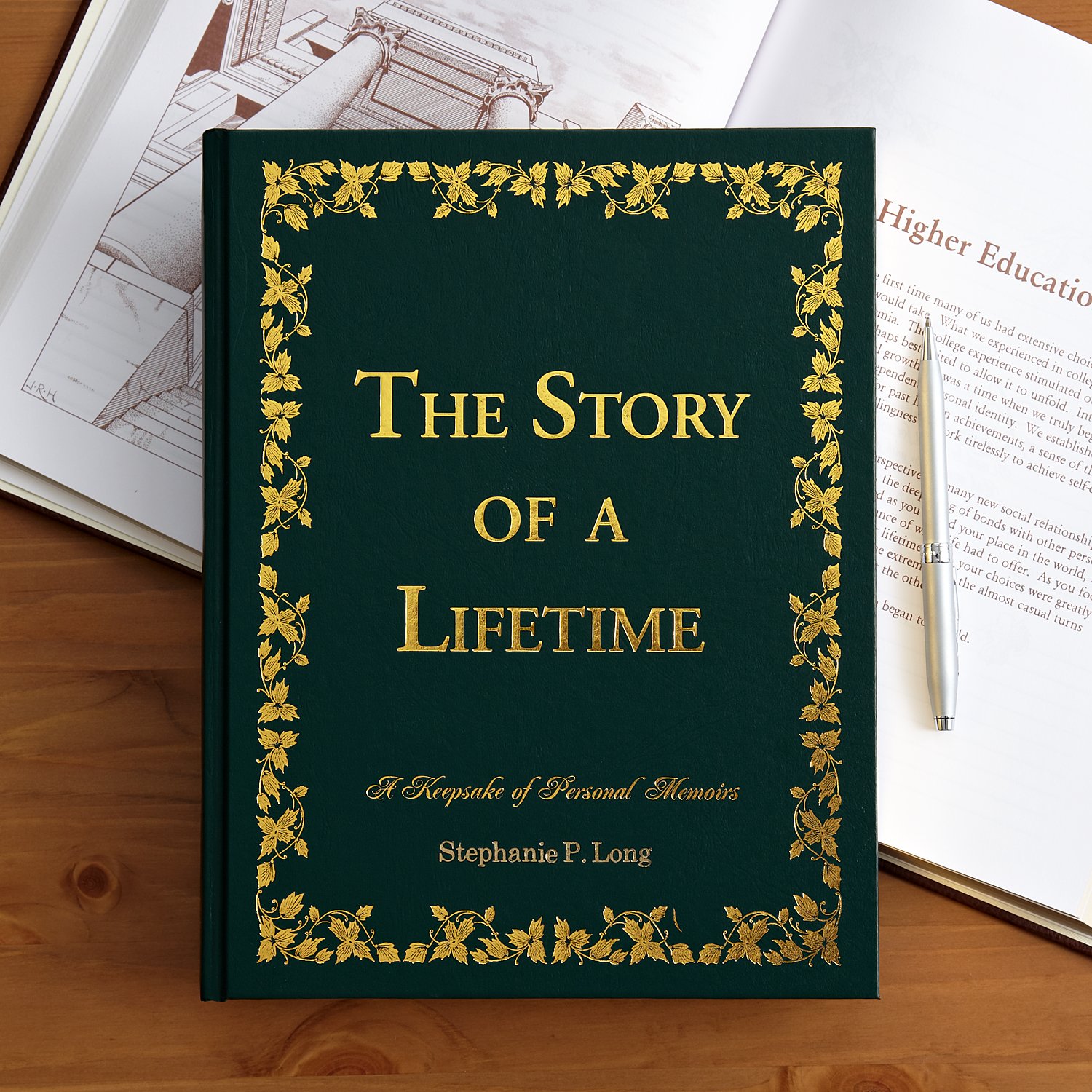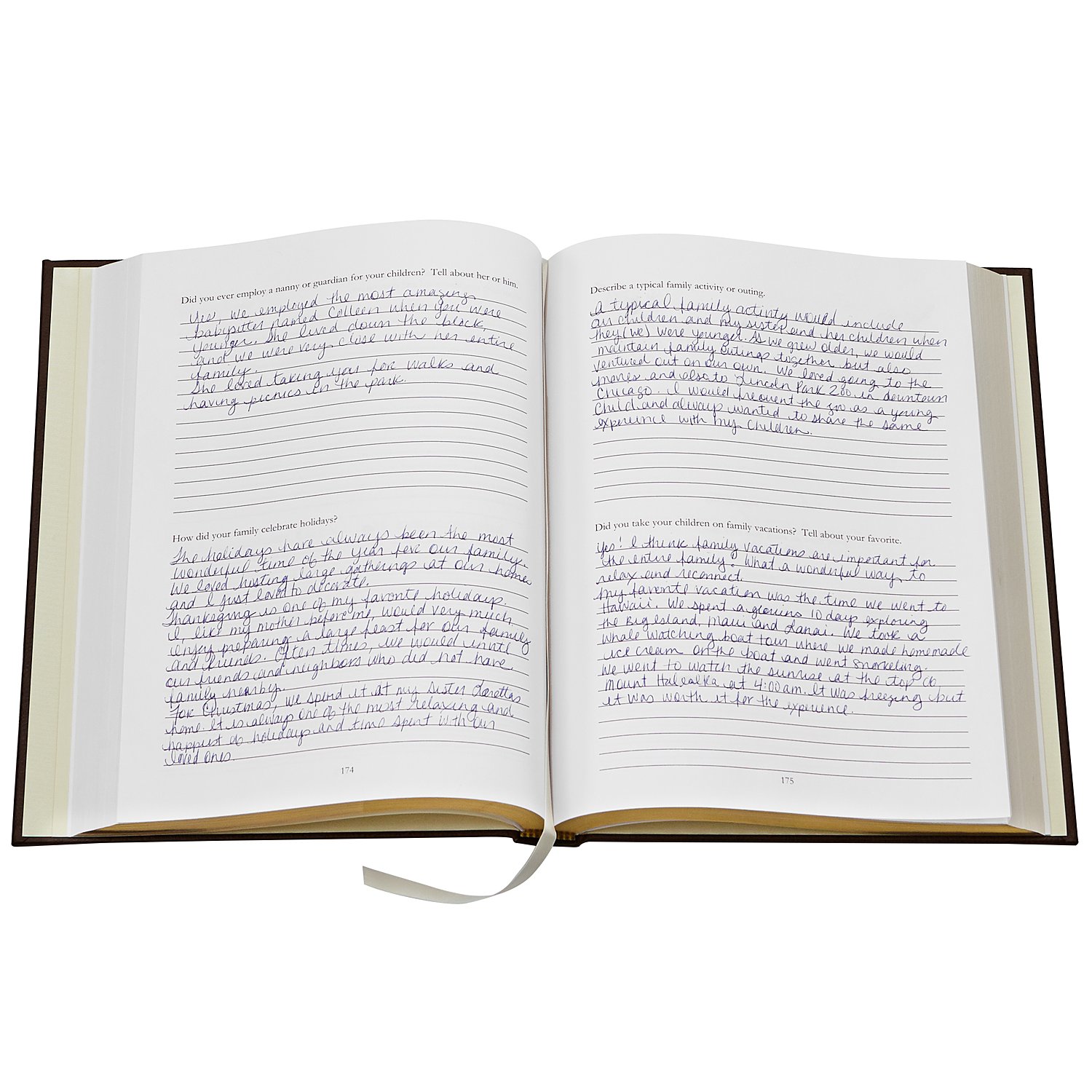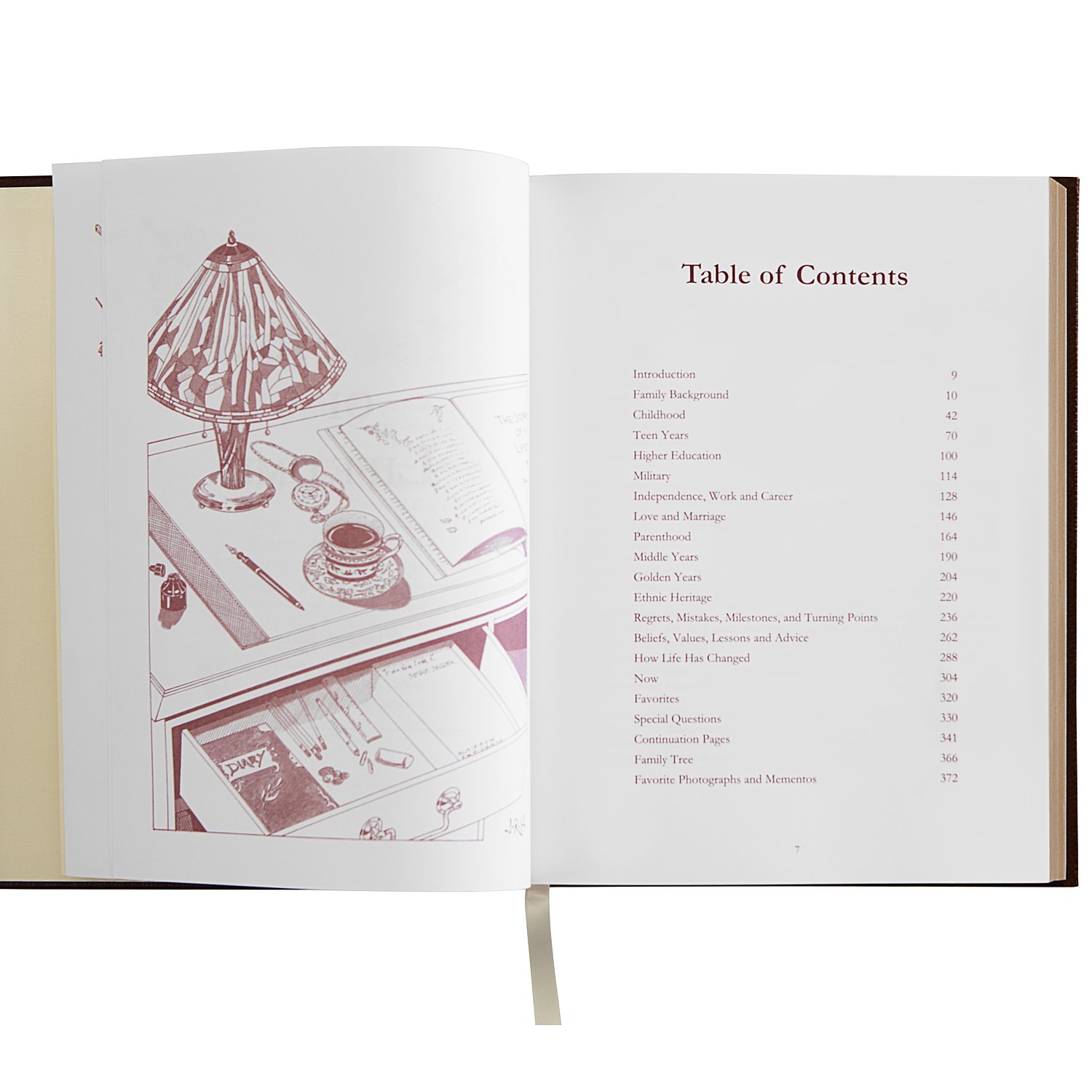 Lifetime Memories Personalized Book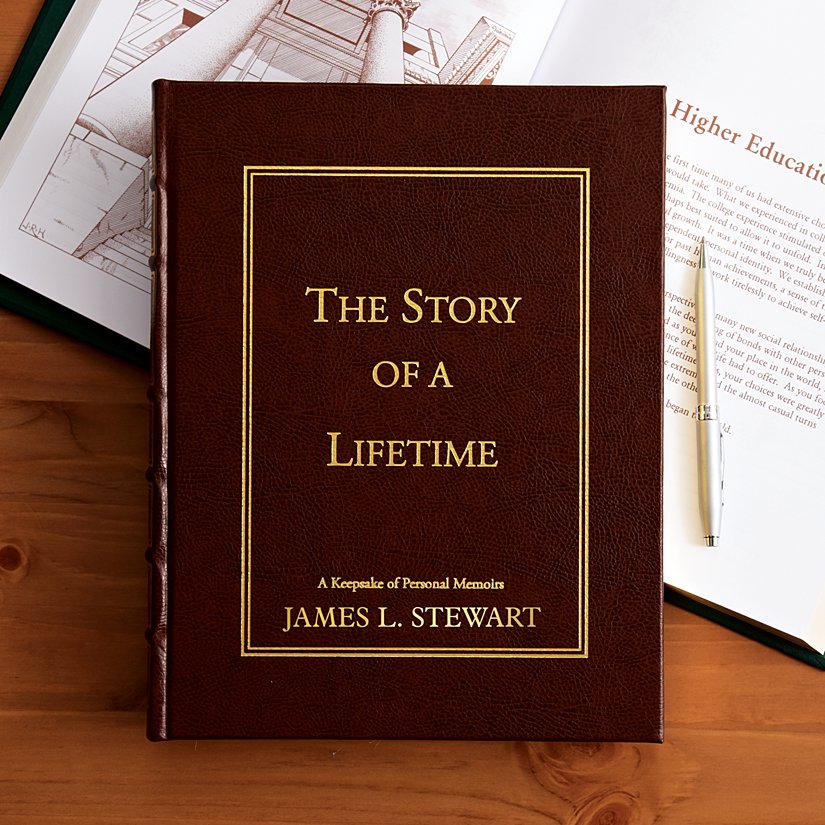 Product Description
Preserve a legacy of wisdom and knowledge to be cherished as a family heirloom for generations to come.
Personalize the front cover in gold with any message on 1-line, up to 19 characters
Features nearly 500 questions ranging from "simple to thought-provoking," such as "Which phase of your life did you enjoy the most?" and "What do you believe your most significant contribution to life has been?"
Offered in brown genuine leather and green leatherette, both adorned with elegant, gold-tipped pages
The brown leather edition includes linen opening pages and a satin ribbon page marker
384 pages in total
Dimensions: 8.5"W x 11.25"L
Lifetime Memories Personalized Book
PERFECT GIFT GUARANTEE Your personalized gift or home decor item is guaranteed to delight! We'll make sure you're 100% satisfied, or your money back.
Preserve a legacy of wisdom and knowledge to be cherished as a family heirloom for generations to come.

Personalize the front cover in gold with any message on 1-line, up to 19 characters
Features nearly 500 questions ranging from "simple to thought-provoking," such as "Which phase of your life did you enjoy the most?" and "What do you believe your most significant contribution to life has been?"
Offered in brown genuine leather and green leatherette, both adorned with elegant, gold-tipped pages
The brown leather edition includes linen opening pages and a satin ribbon page marker
384 pages in total
Dimensions: 8.5"W x 11.25"L