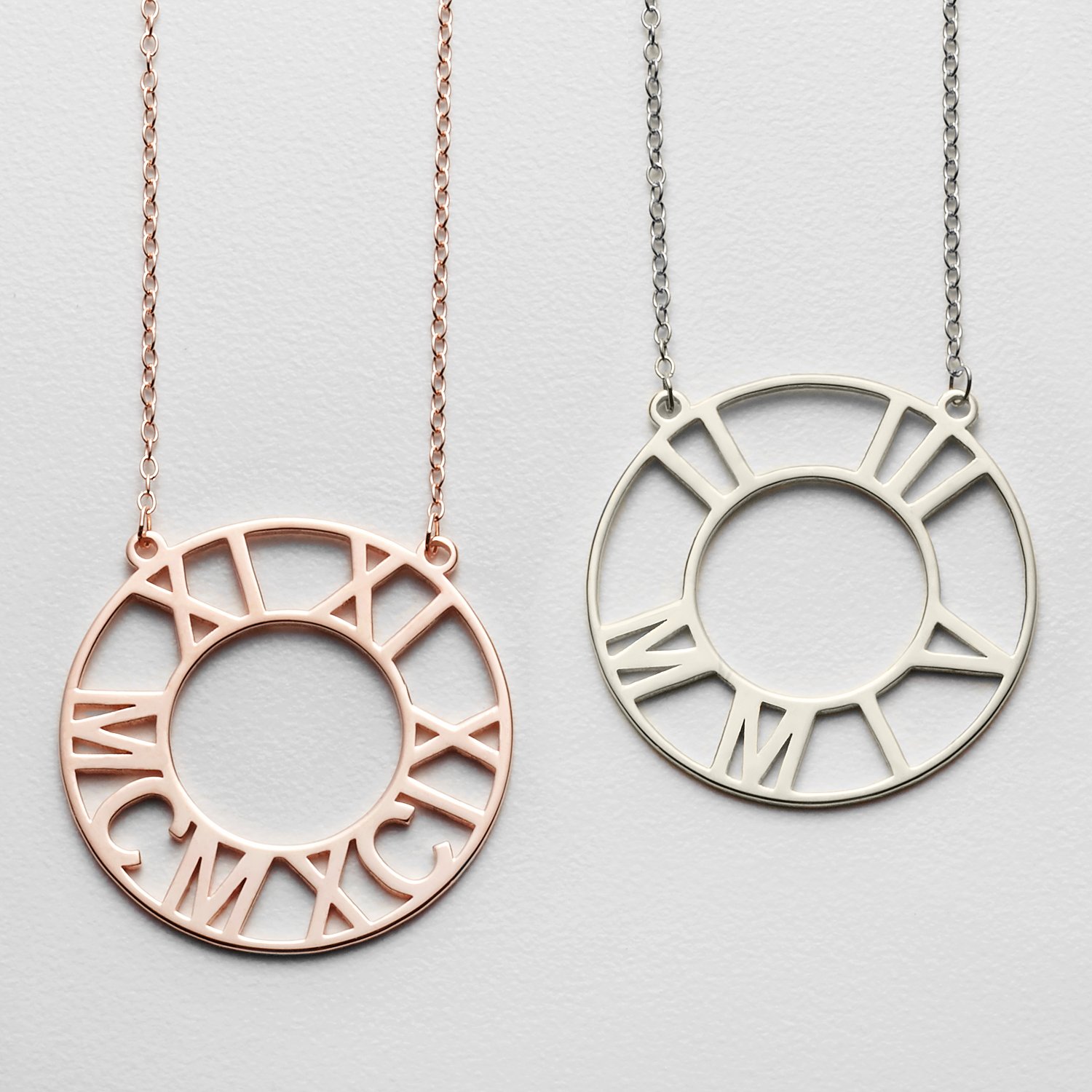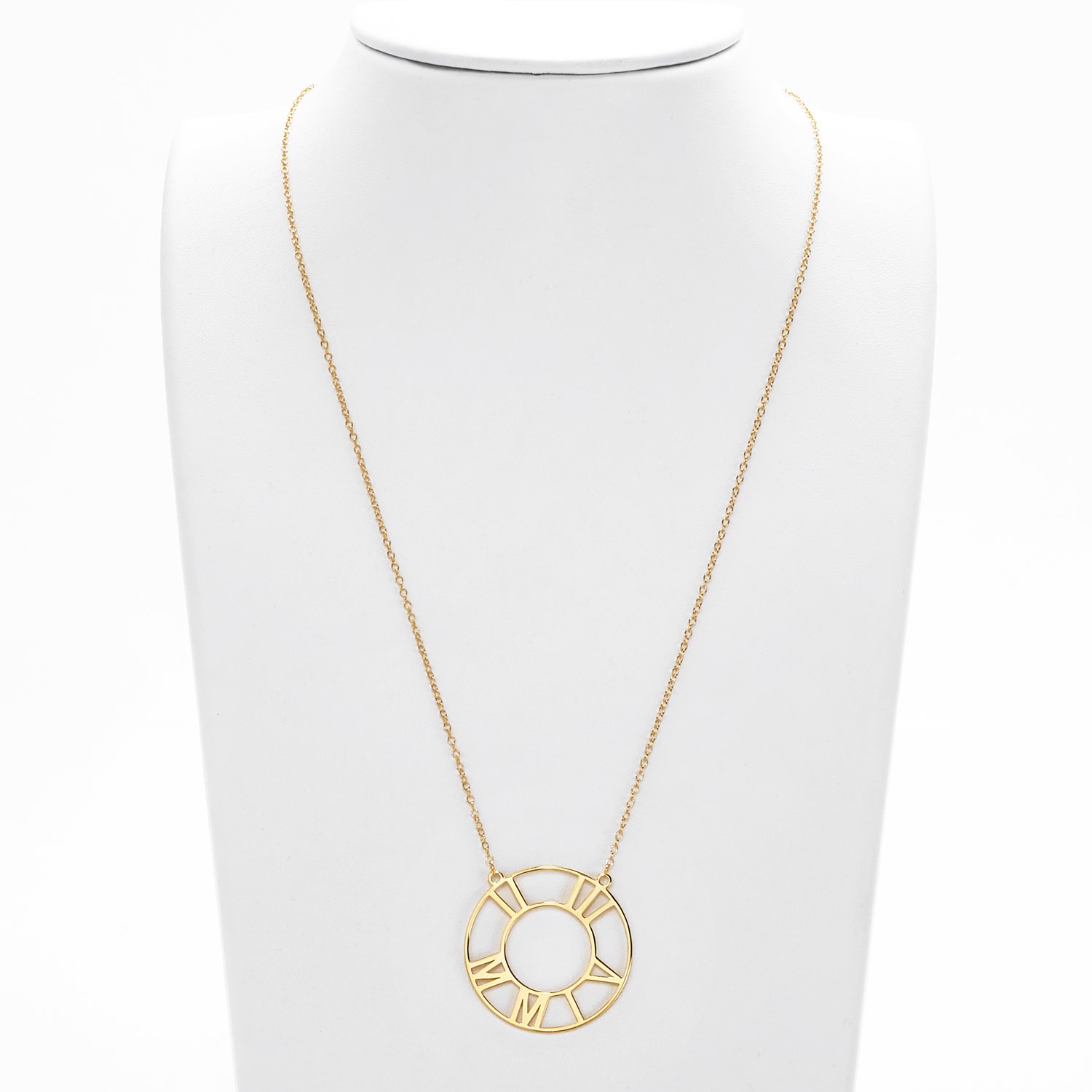 Memorable Date Roman Numeral Personalized Pendant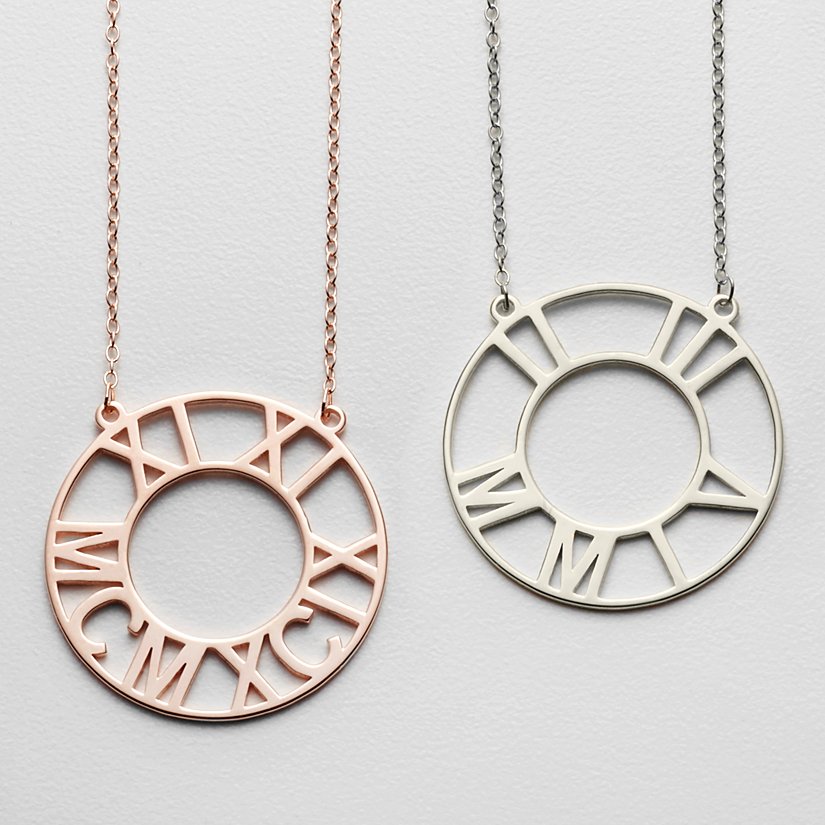 Product Description
The Romans gifted us with the Colosseum, our calendar, and numerals like "MCM." Journey back in time with this exquisite pendant showcasing a special date in Roman numerals. Perfect for commemorating a first date, wedding day, birthday and more.
Personalize with any month, day and year
Available in sterling silver, gold-plated sterling silver, or sterling silver with rose gold plating
Pendant has a diameter of 1.25"
Chain measures 18"L
Memorable Date Roman Numeral Personalized Pendant
PERFECT GIFT GUARANTEE Your personalized gift or home decor item is guaranteed to delight! We'll make sure you're 100% satisfied, or your money back.
The Romans gifted us with the Colosseum, our calendar, and numerals like "MCM." Journey back in time with this exquisite pendant showcasing a special date in Roman numerals. Perfect for commemorating a first date, wedding day, birthday and more.

Personalize with any month, day and year
Available in sterling silver, gold-plated sterling silver, or sterling silver with rose gold plating
Pendant has a diameter of 1.25"
Chain measures 18"L