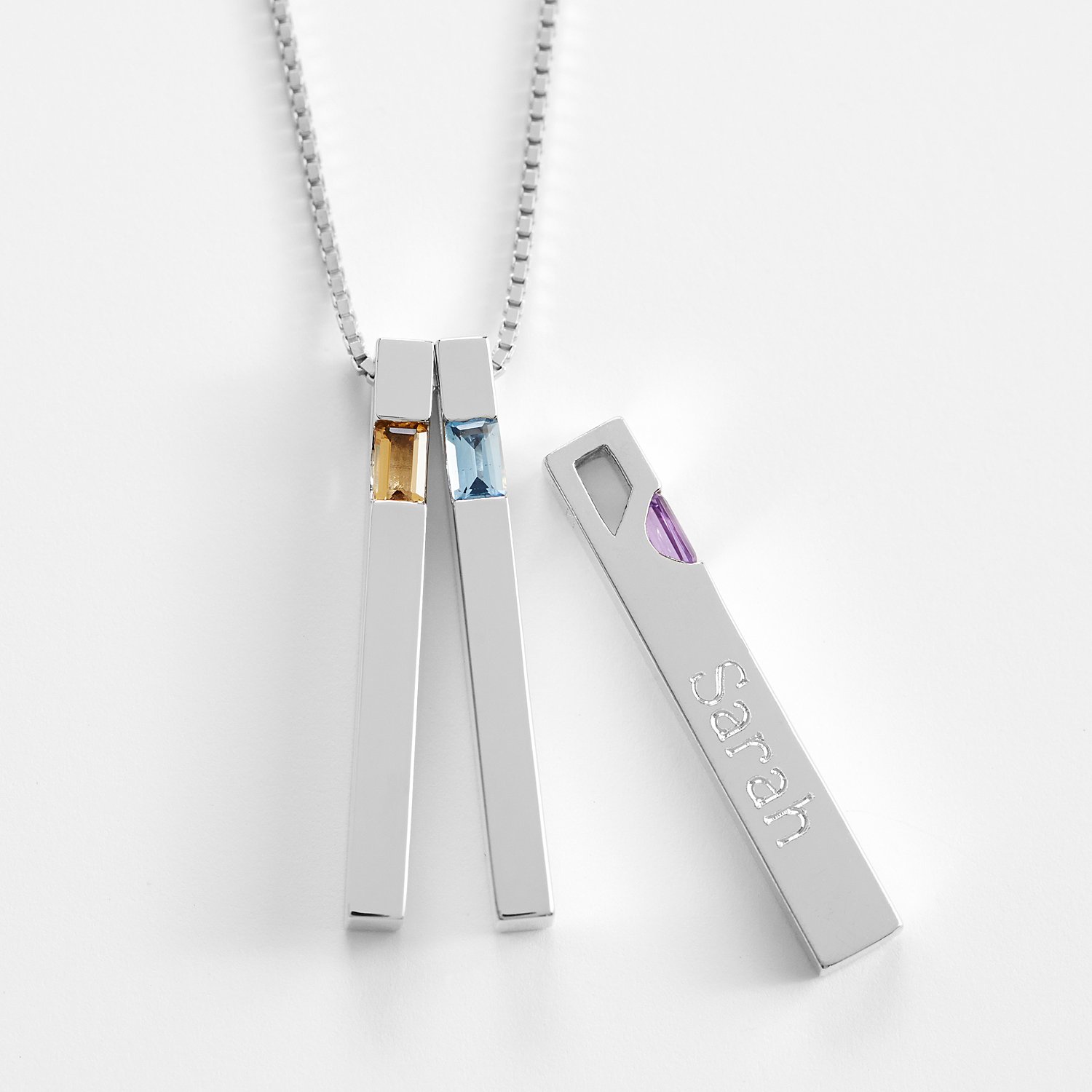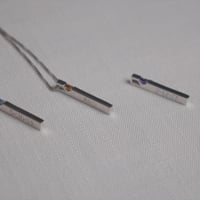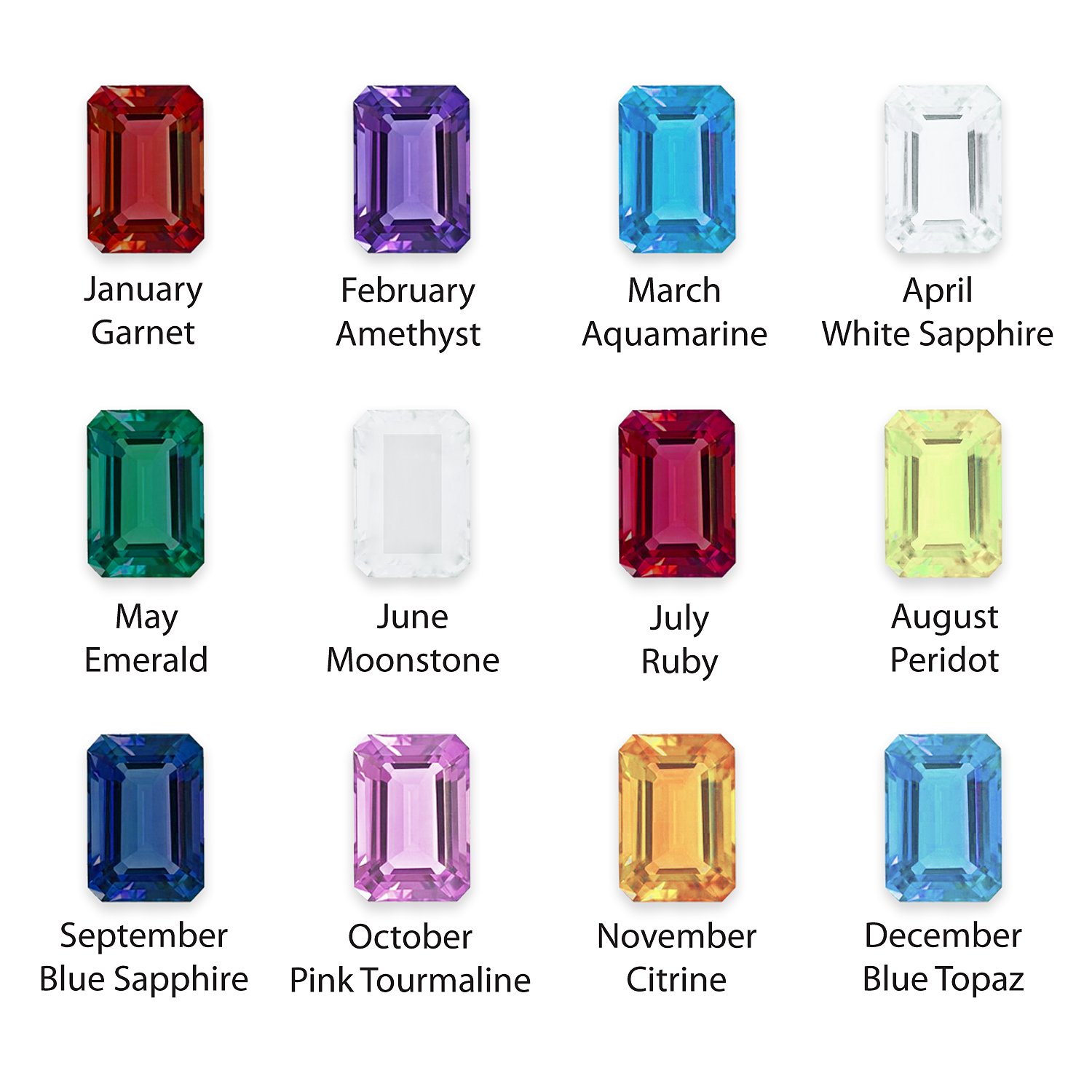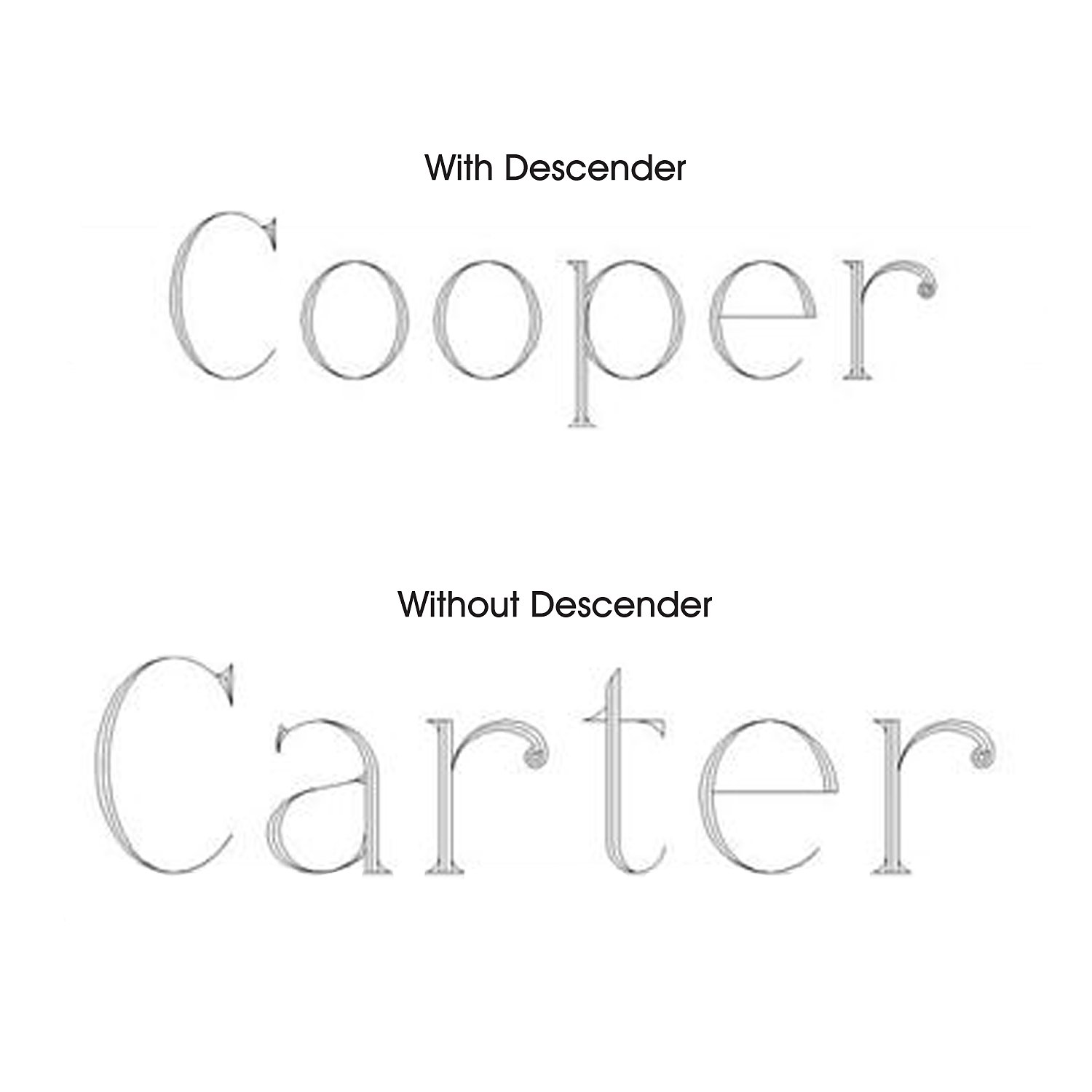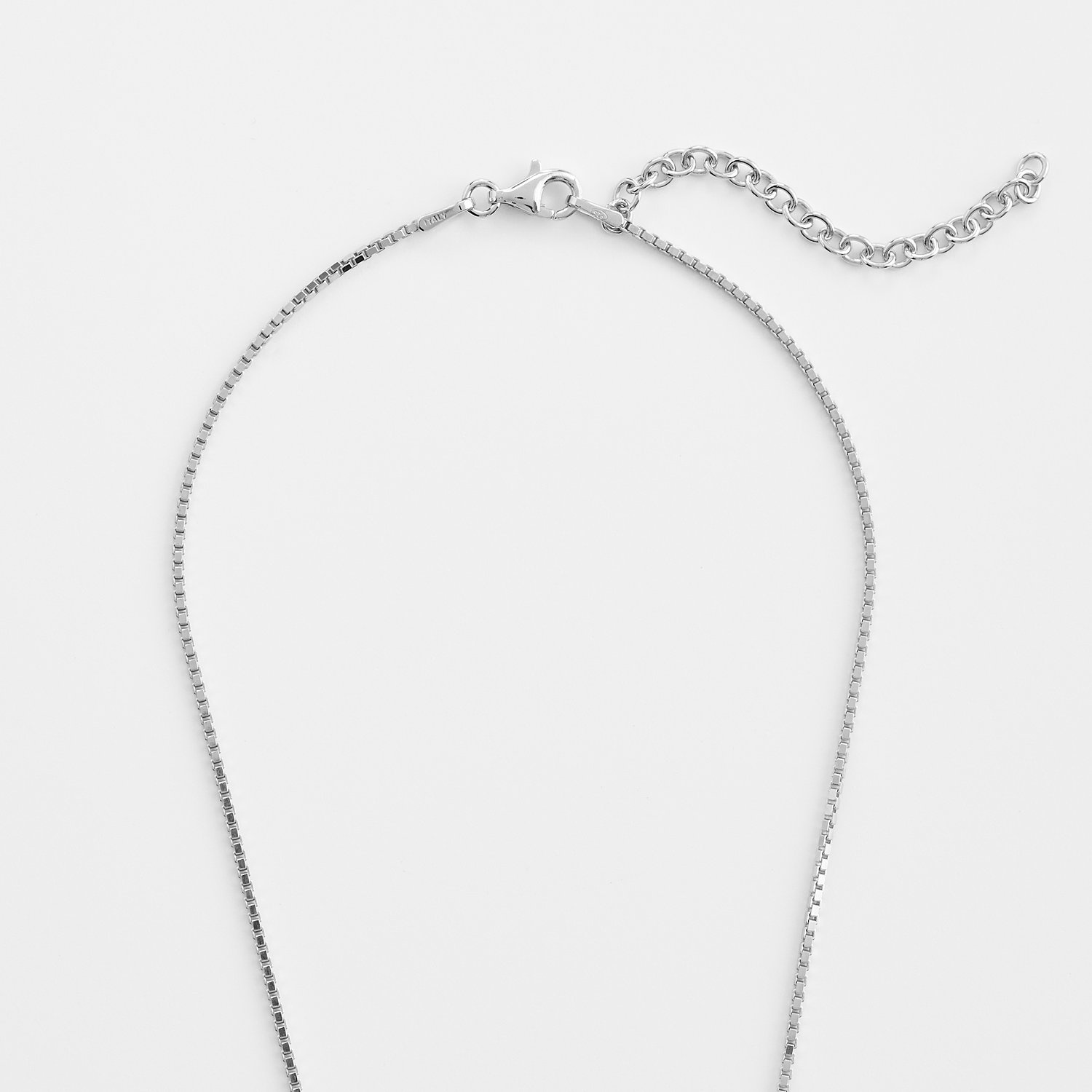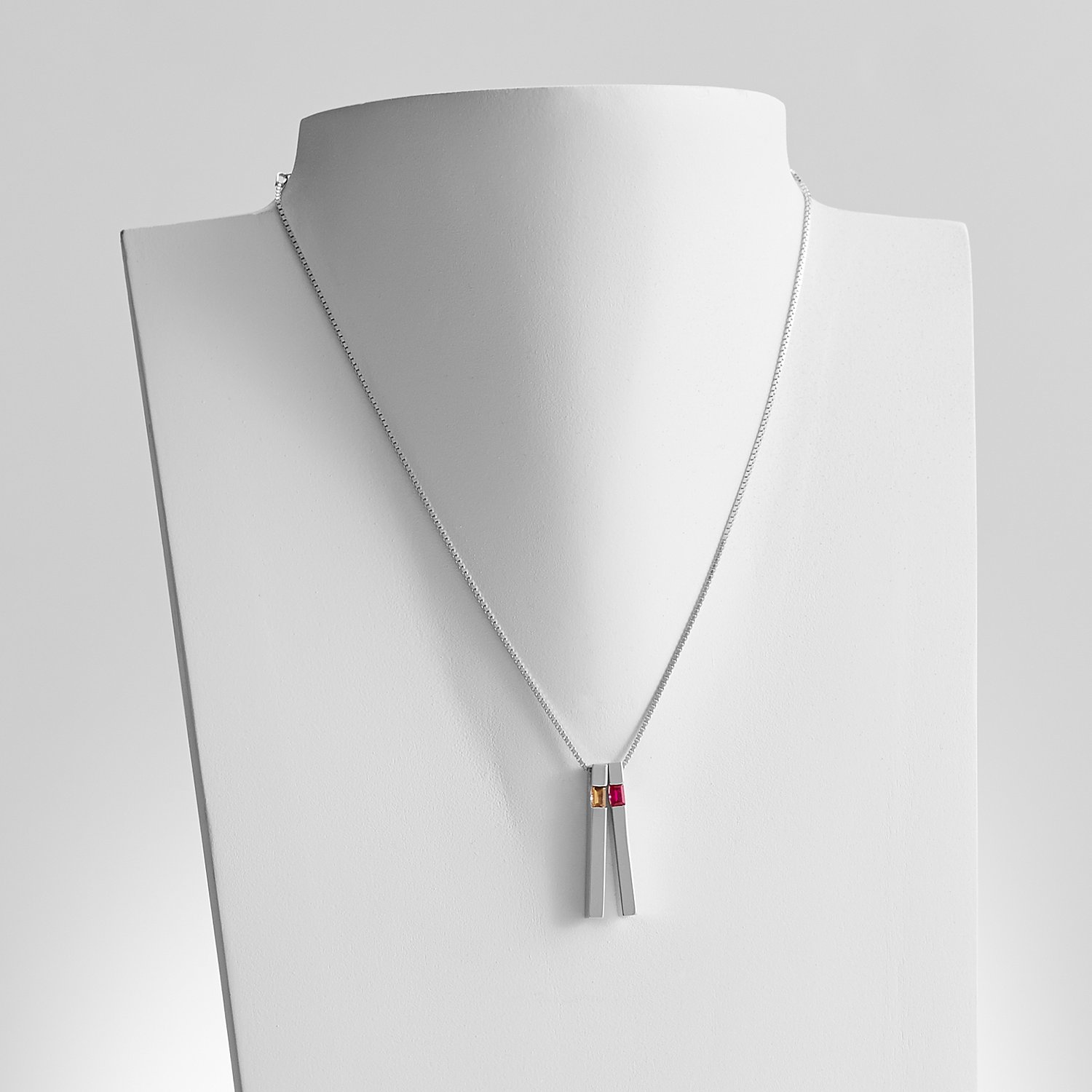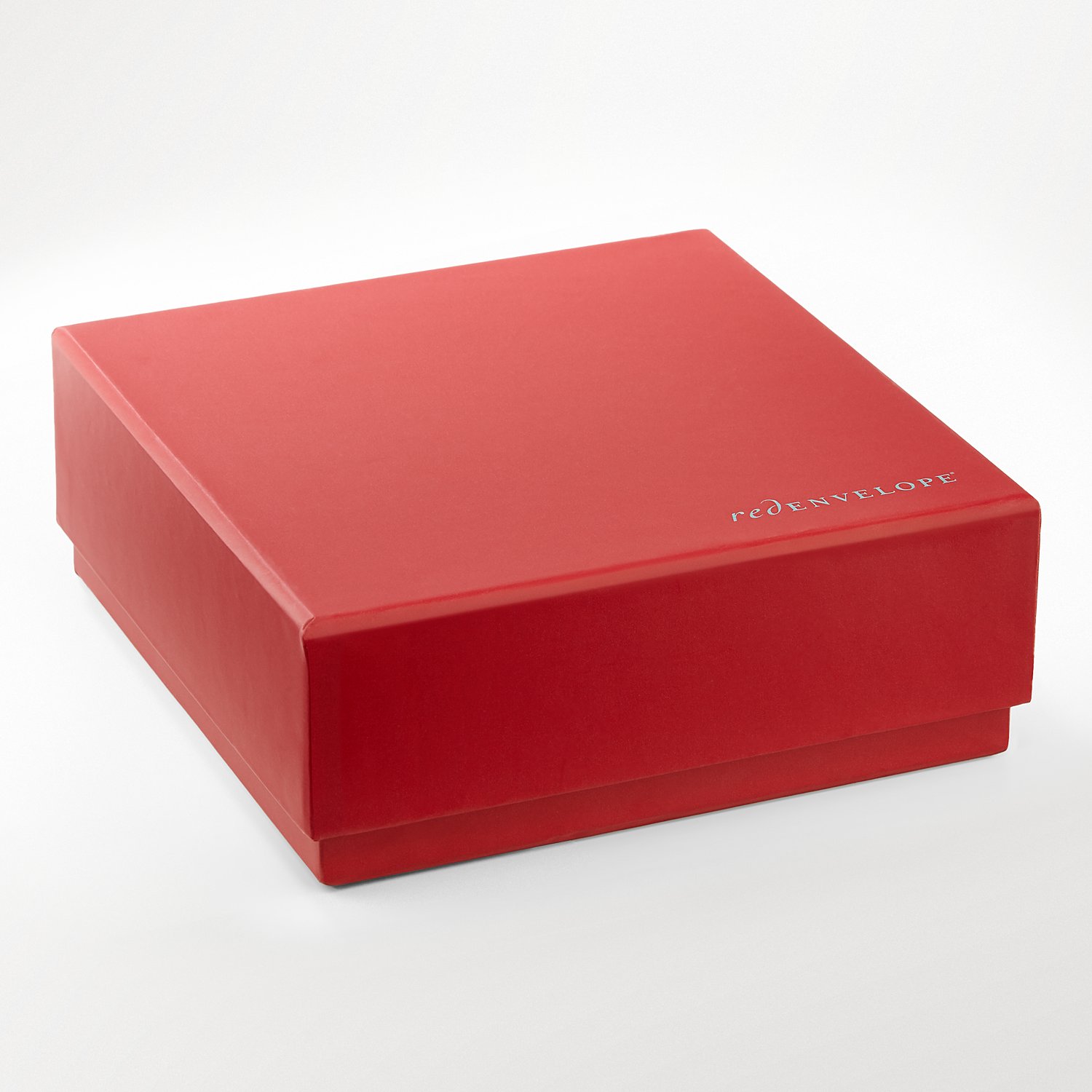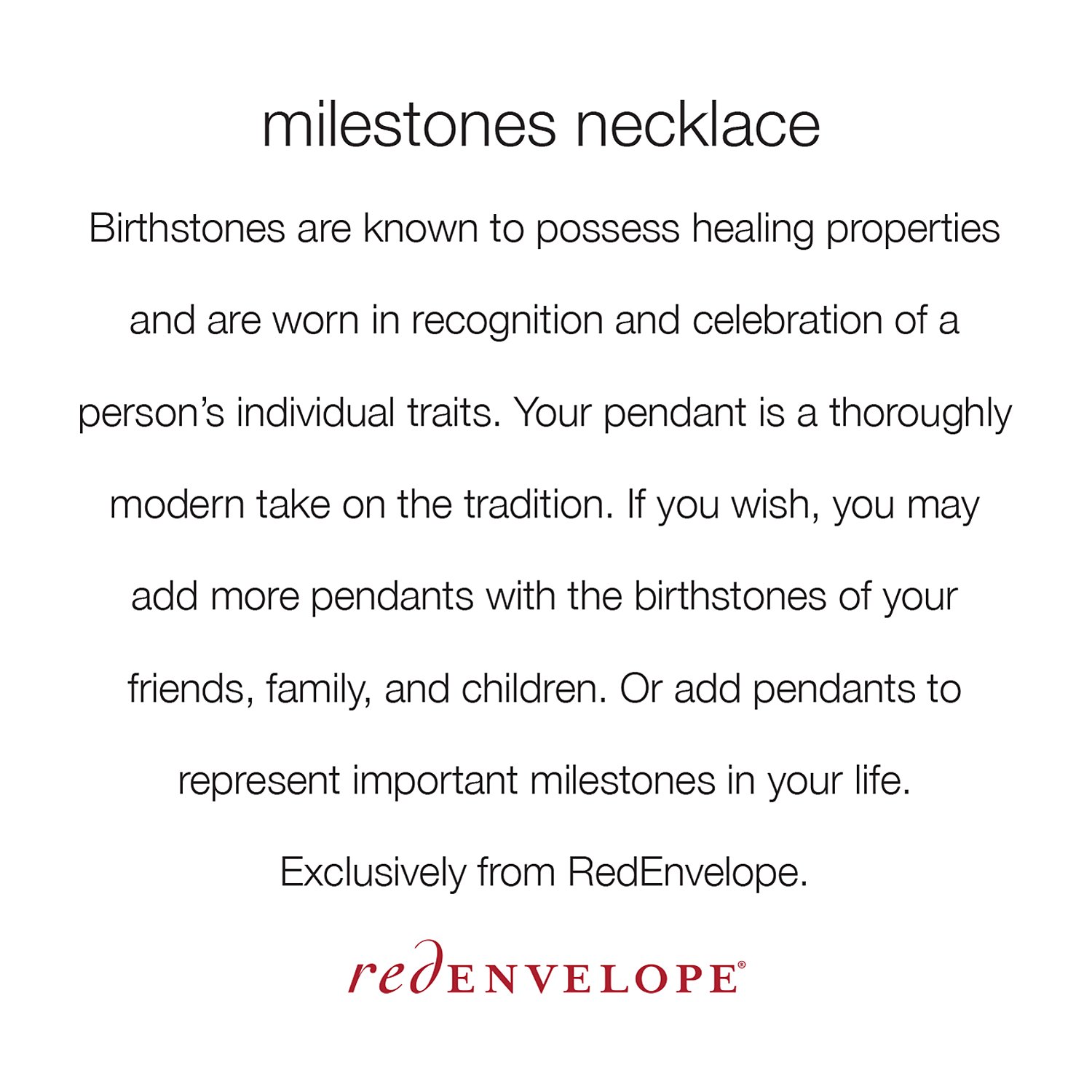 Milestone Personalized Birthstone Necklace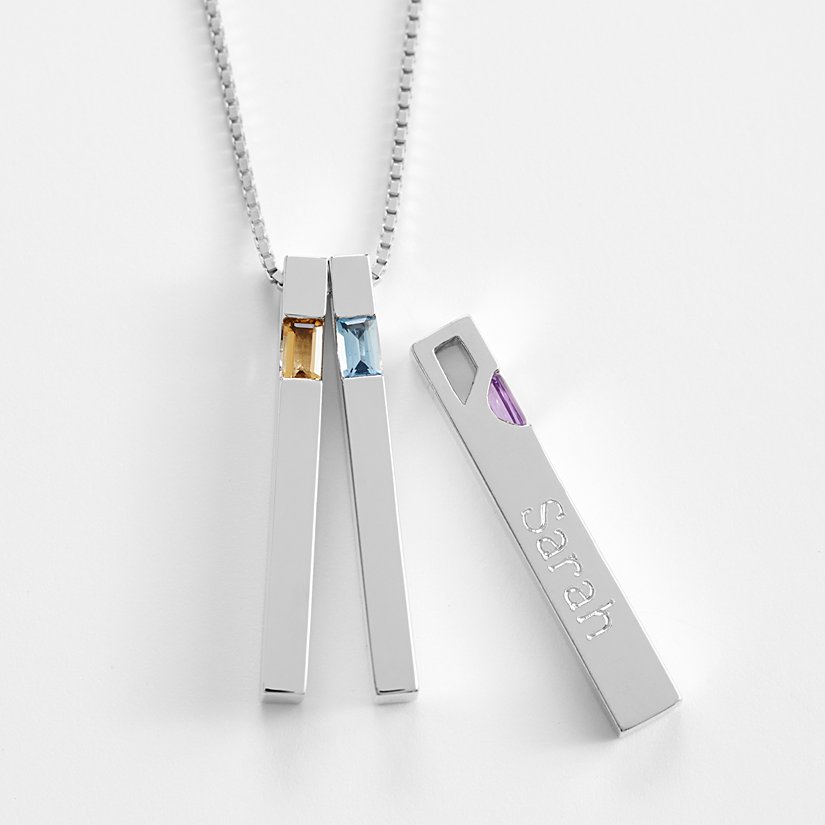 Product Description
Simplicity meets the distinct charm and beauty of birthstones in this contemporary necklace. The sleek bar design features a single cultured emerald-cut birthstone, representing milestones, loved ones, or children in her life.
Customize with a name or message, up to 10 characters on each side; personalization will read from left to right starting from the birthstone on both sides of the pendant
Crafted of sterling silver
Cultured emerald-cut birthstones
Purchase one or multiple pendants to symbolize different milestones or family members
Pendants sold individually, allowing for additions as new events occur
Sterling silver box chain with lobster clasp
Note: Descending letters will cause a slight font adjustment (as shown in the example)
Pendant dimensions:0.25"W x 1.375"H
Adjustable chain length: 16"-18"L
Birthstones measure 3mm x 5mm
Stone color may vary slightly
Cultured gemstones possess the same chemical composition as natural gemstones but are created in labs, simulating the environment of natural stone formation; most are produced with flawless results due to controlled laboratory conditions
Milestone Personalized Birthstone Necklace
PERFECT GIFT GUARANTEE Your personalized gift or home decor item is guaranteed to delight! We'll make sure you're 100% satisfied, or your money back.
Simplicity meets the distinct charm and beauty of birthstones in this contemporary necklace. The sleek bar design features a single cultured emerald-cut birthstone, representing milestones, loved ones, or children in her life.

Customize with a name or message, up to 10 characters on each side; personalization will read from left to right starting from the birthstone on both sides of the pendant
Crafted of sterling silver
Cultured emerald-cut birthstones
Purchase one or multiple pendants to symbolize different milestones or family members
Pendants sold individually, allowing for additions as new events occur
Sterling silver box chain with lobster clasp
Note: Descending letters will cause a slight font adjustment (as shown in the example)
Pendant dimensions:0.25"W x 1.375"H
Adjustable chain length: 16"-18"L
Birthstones measure 3mm x 5mm
Stone color may vary slightly
Cultured gemstones possess the same chemical composition as natural gemstones but are created in labs, simulating the environment of natural stone formation; most are produced with flawless results due to controlled laboratory conditions