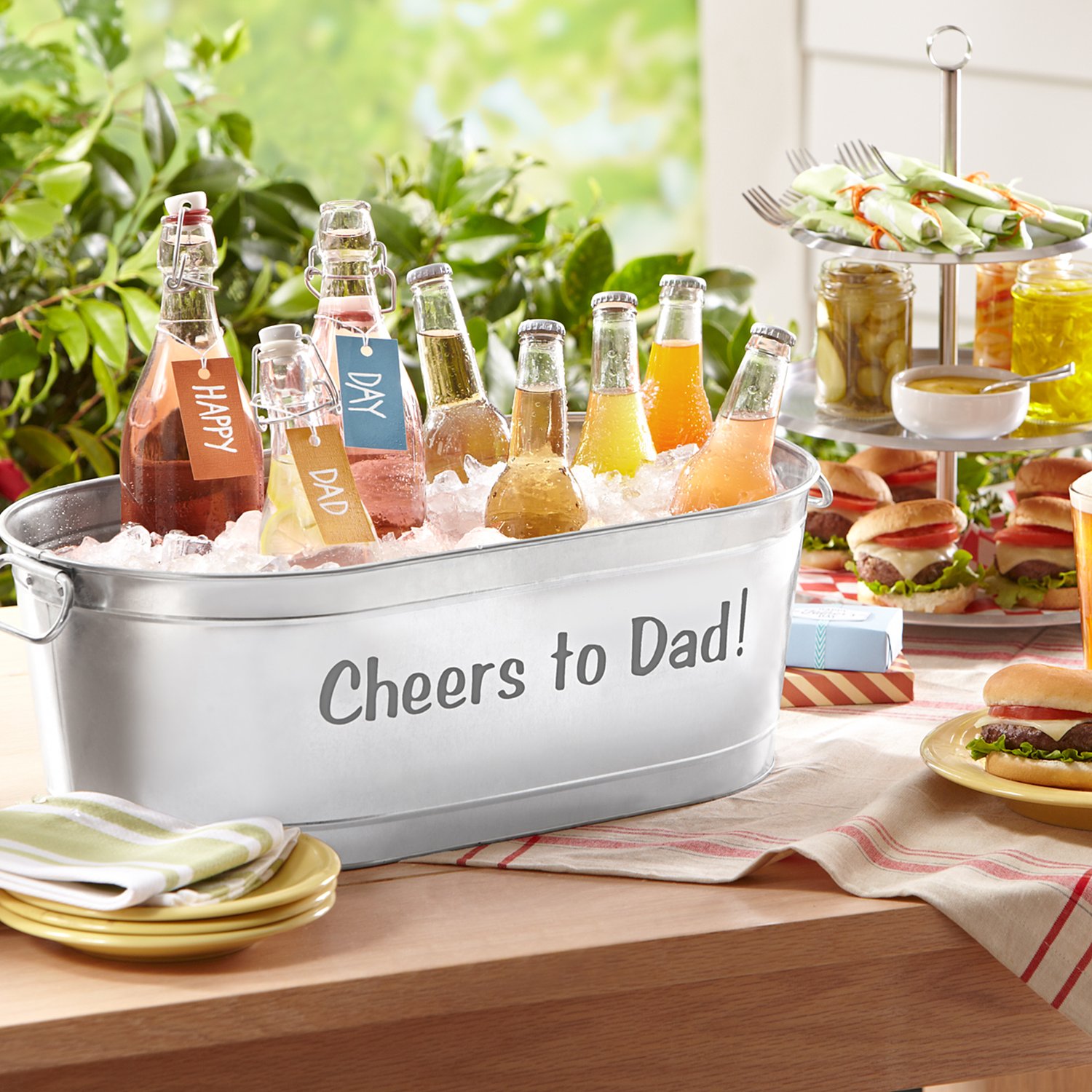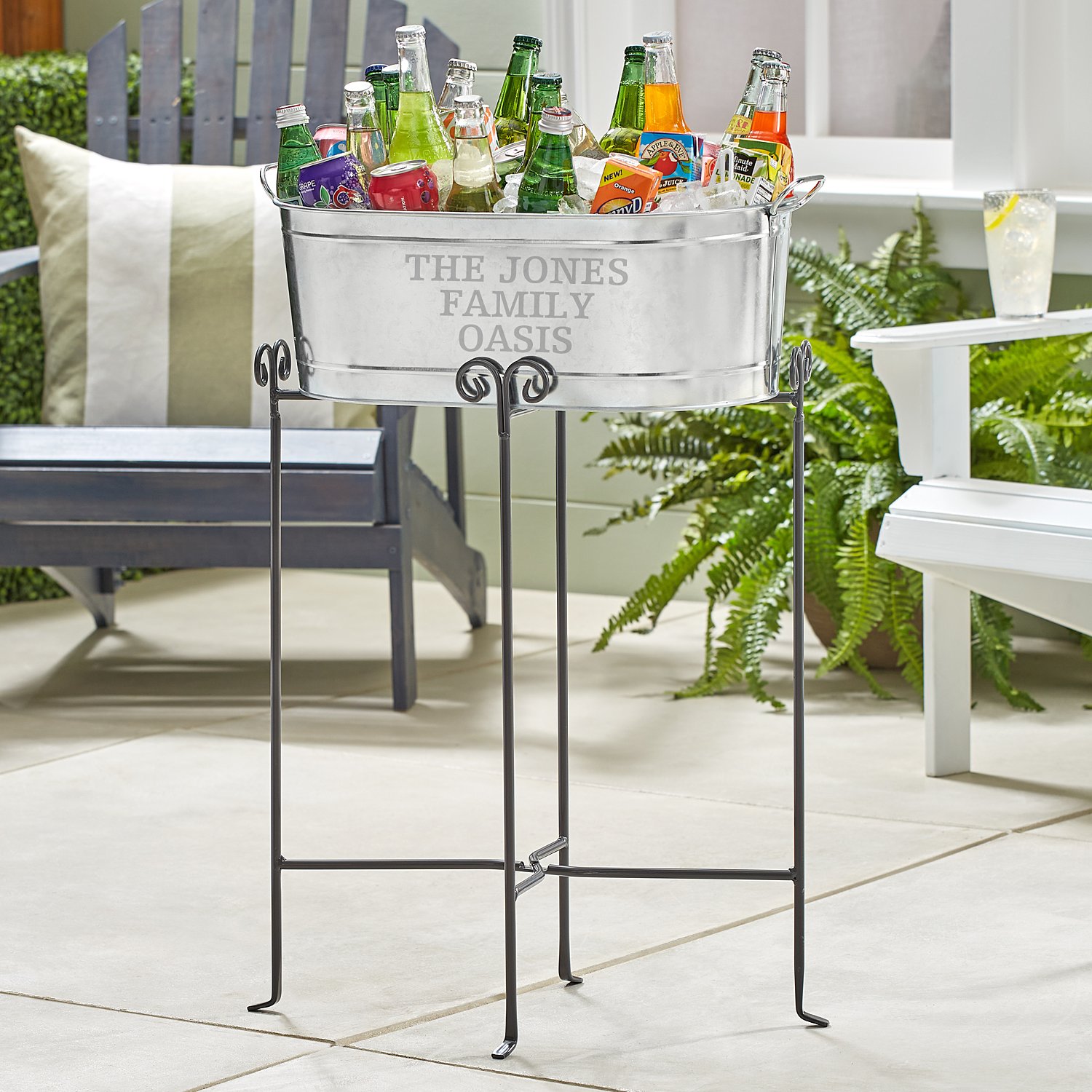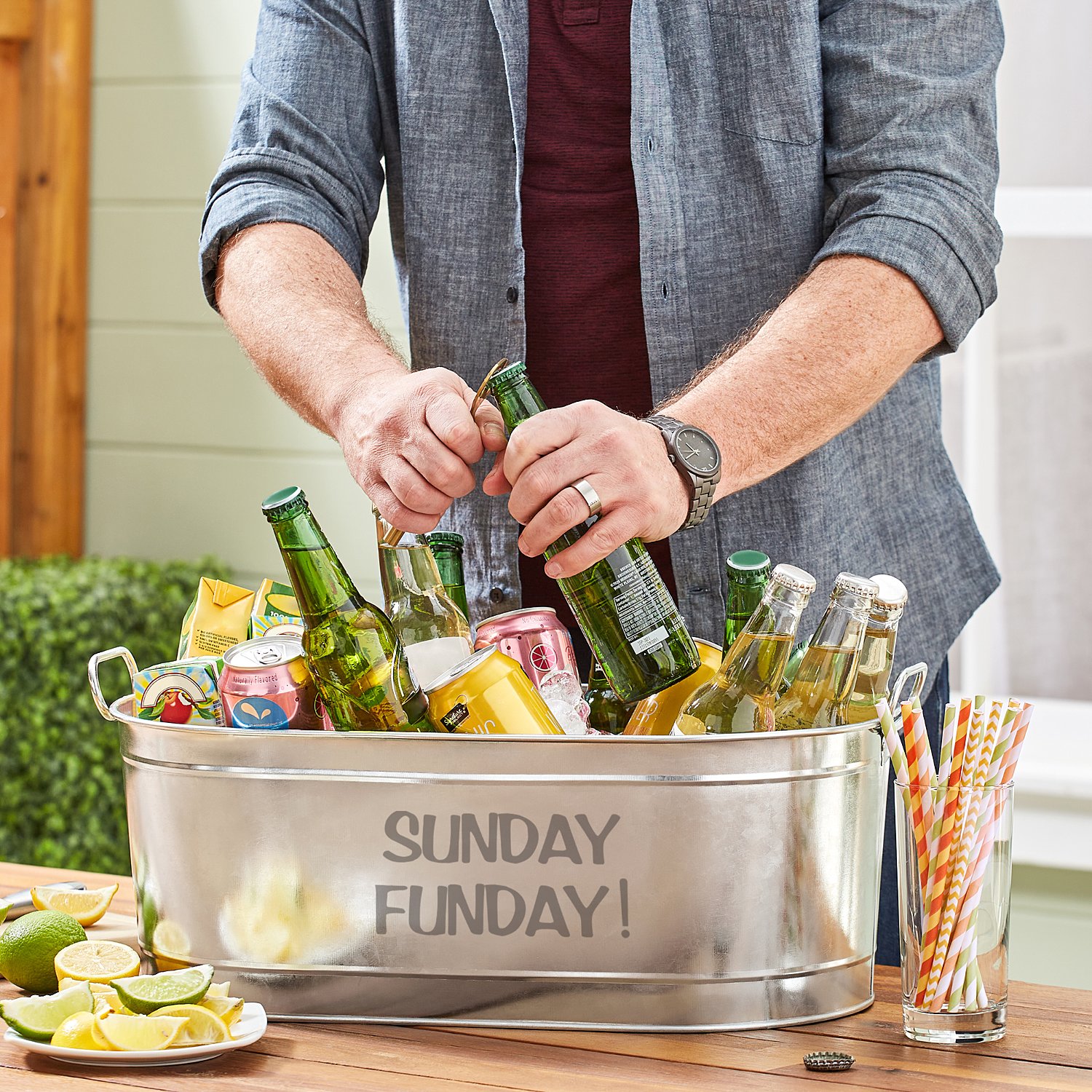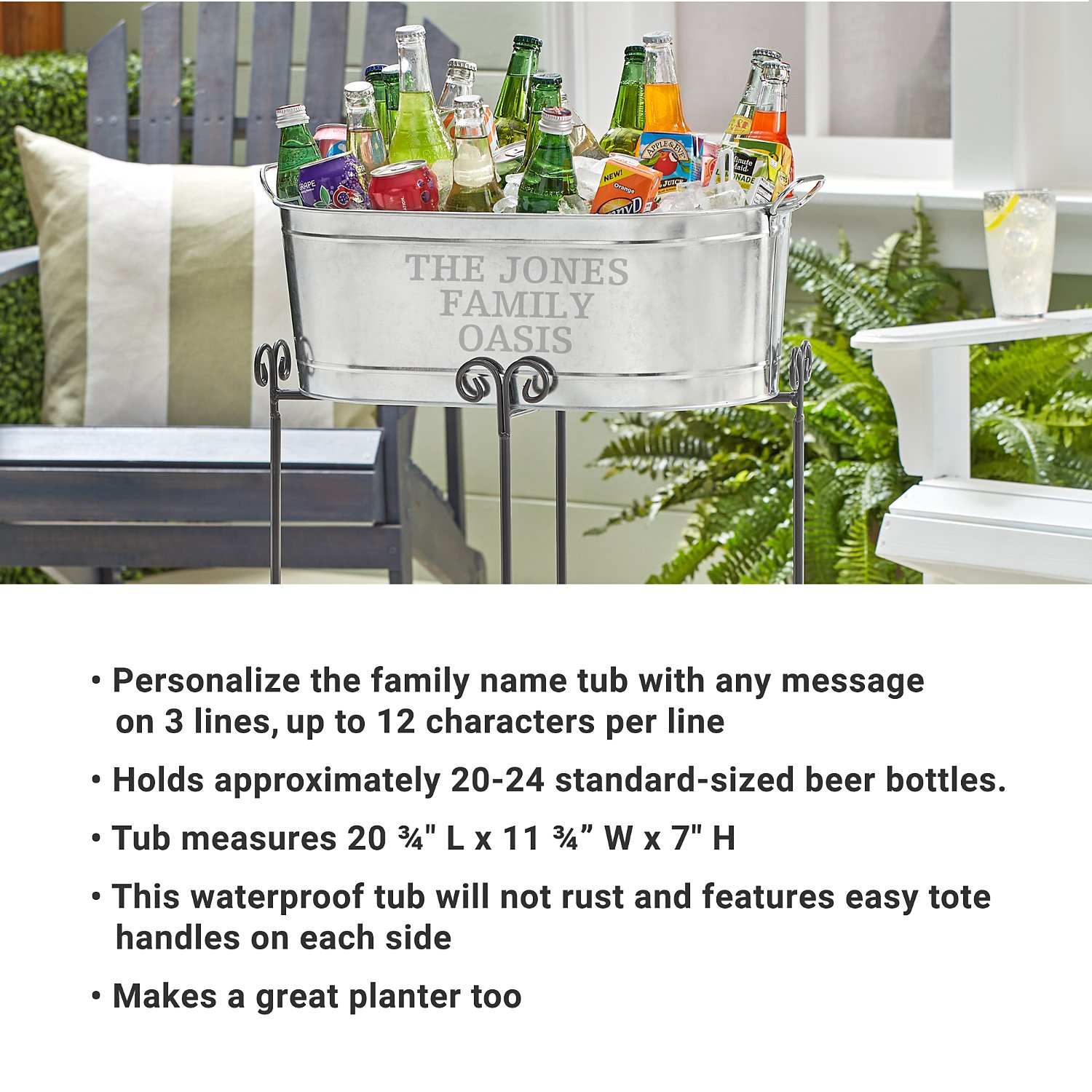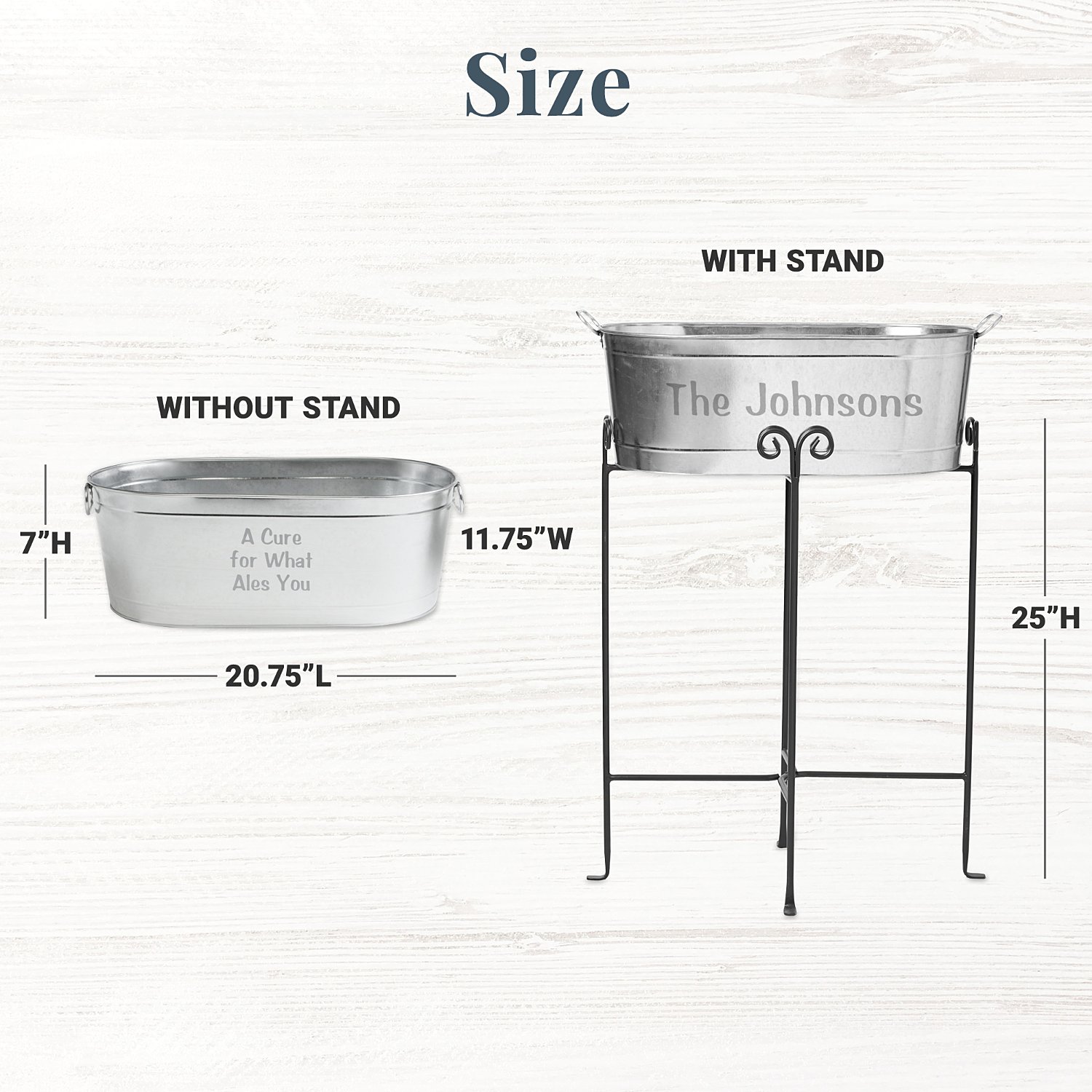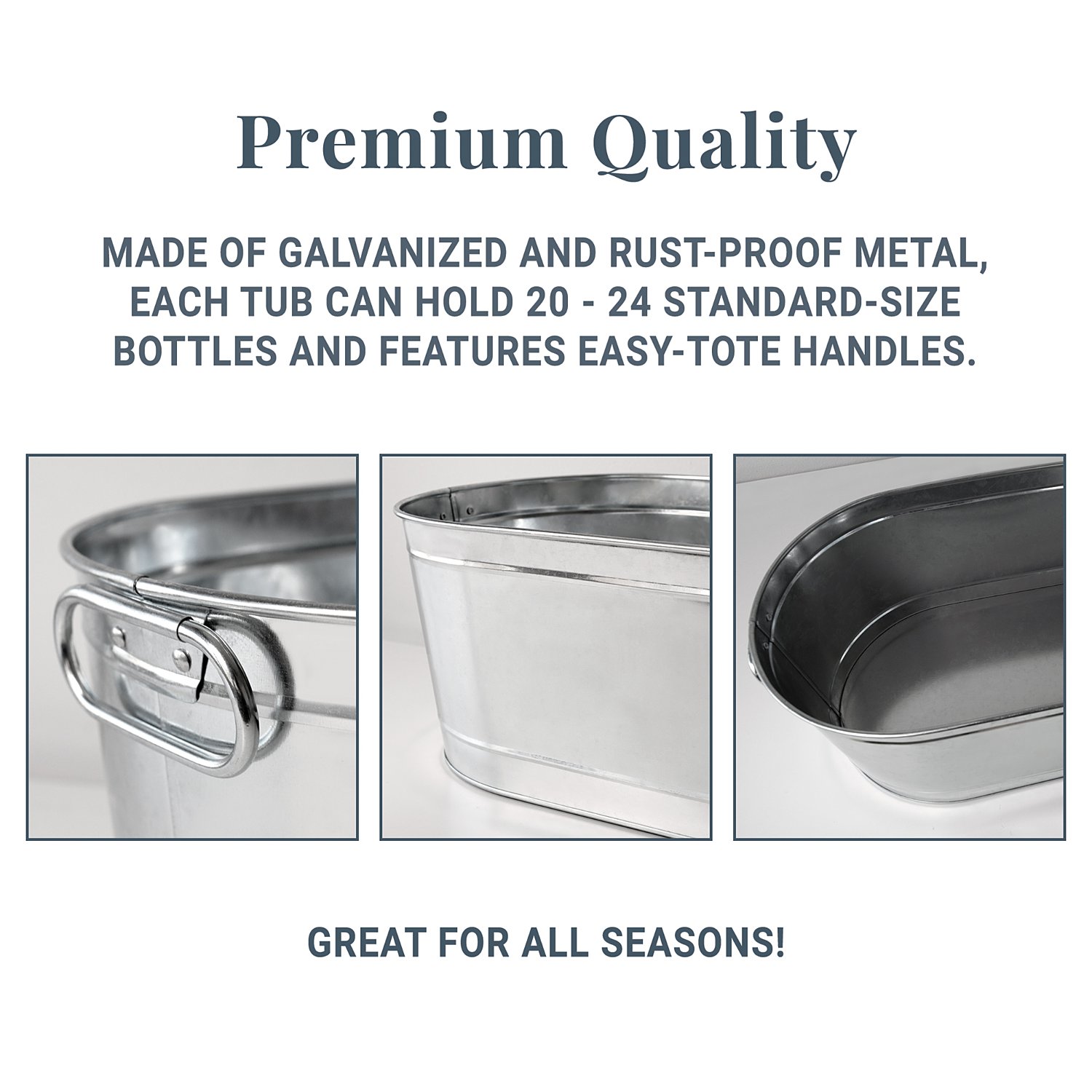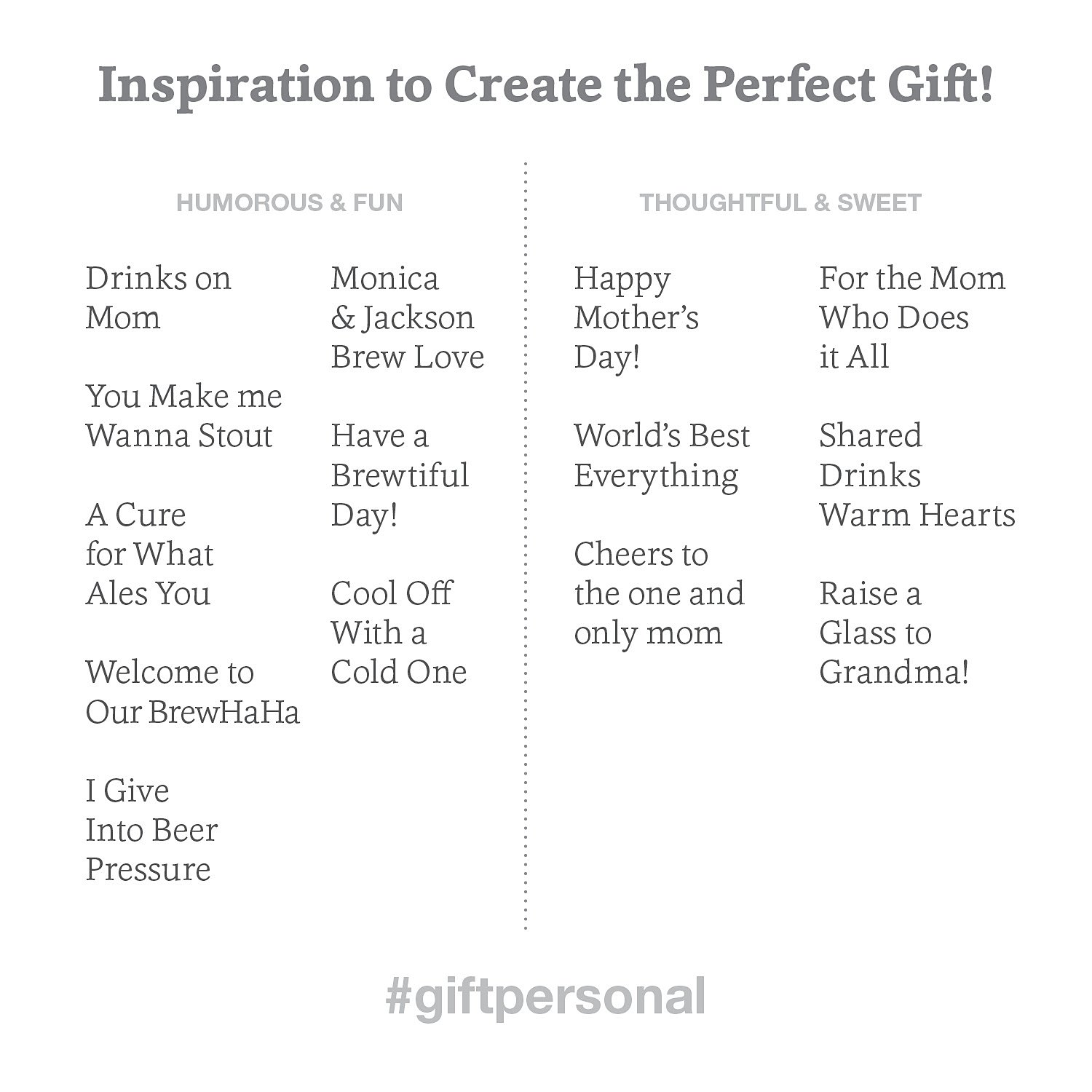 Multipurpose Personalized Beverage Tub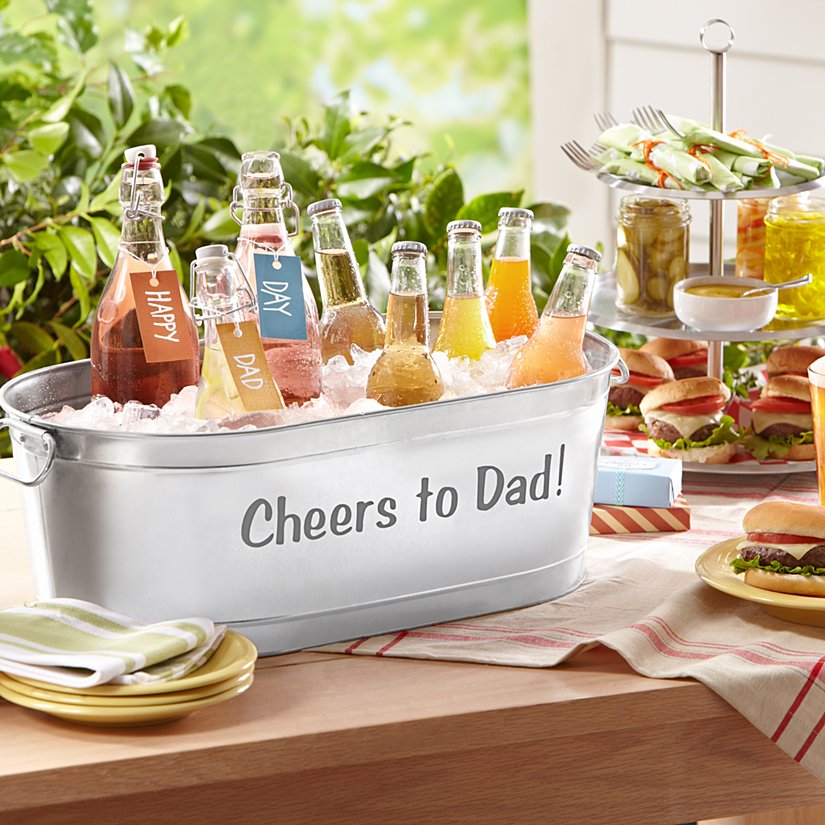 Product Description
Perfect for both indoor and outdoor gatherings, our waterproof drink tub won't tarnish or rust and can hold up to 24 standard-size beer bottles.
Customize with a single initial, a 1-3 line message (up to 14 characters per line), or a family name on 3 lines (up to 12 characters per line)
Crafted from durable galvanized metal
Boasts easy-carry handles on the sides
Accommodates 24 standard-size beer bottles
Drink tub dimensions: 7"H x 11.75"W x 20.75"L; weighs 3 lbs.
Optional iron stand (25"H) supports tub at a convenient serving height; folds flat for easy storage; weighs 6 lbs.
Available as beverage tub only or beverage tub with stand
Due to variations in galvanized metal coating, material will have a pattern finish. Engraving coloration may differ based on design, finish and angle
Item cannot be gift boxed
Ships separately from other items in your order due to size and packaging requirements; an oversized item fee may apply at checkout
Multipurpose Personalized Beverage Tub
PERFECT GIFT GUARANTEE Your personalized gift or home decor item is guaranteed to delight! We'll make sure you're 100% satisfied, or your money back.
Perfect for both indoor and outdoor gatherings, our waterproof drink tub won't tarnish or rust and can hold up to 24 standard-size beer bottles.

Customize with a single initial, a 1-3 line message (up to 14 characters per line), or a family name on 3 lines (up to 12 characters per line)
Crafted from durable galvanized metal
Boasts easy-carry handles on the sides
Accommodates 24 standard-size beer bottles
Drink tub dimensions: 7"H x 11.75"W x 20.75"L; weighs 3 lbs.
Optional iron stand (25"H) supports tub at a convenient serving height; folds flat for easy storage; weighs 6 lbs.
Available as beverage tub only or beverage tub with stand
Due to variations in galvanized metal coating, material will have a pattern finish. Engraving coloration may differ based on design, finish and angle
Item cannot be gift boxed
Ships separately from other items in your order due to size and packaging requirements; an oversized item fee may apply at checkout