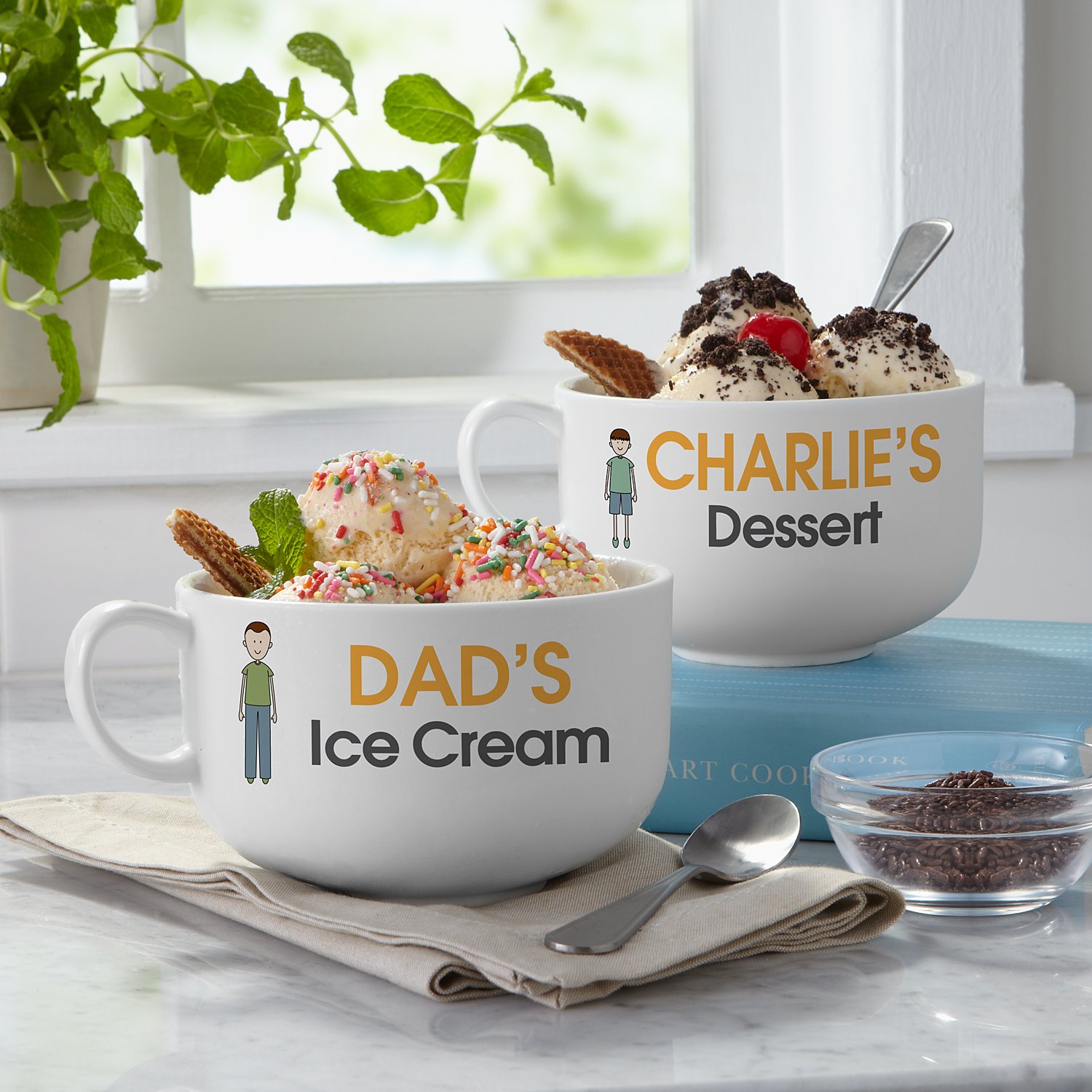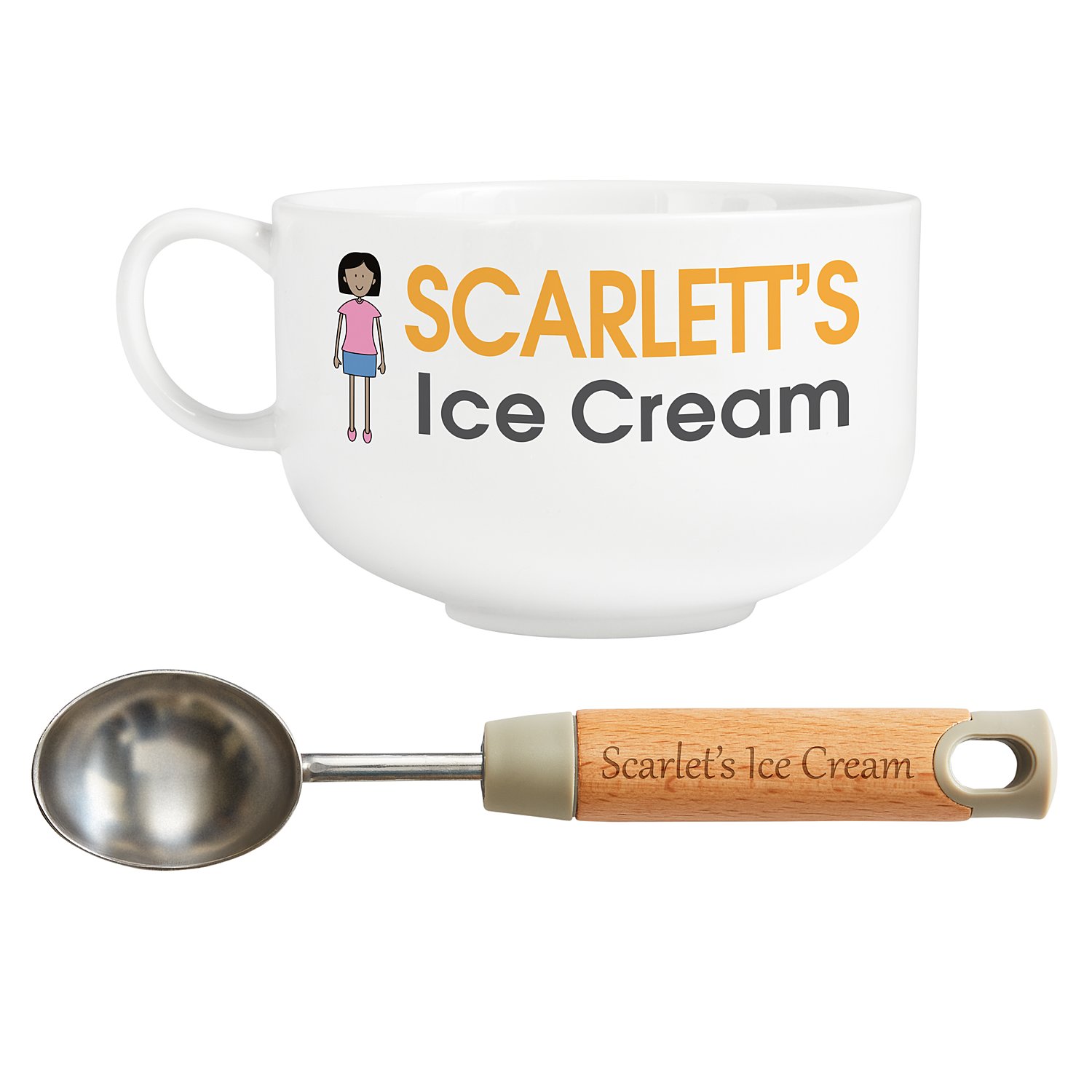 Personalized Family Character Snack Bowl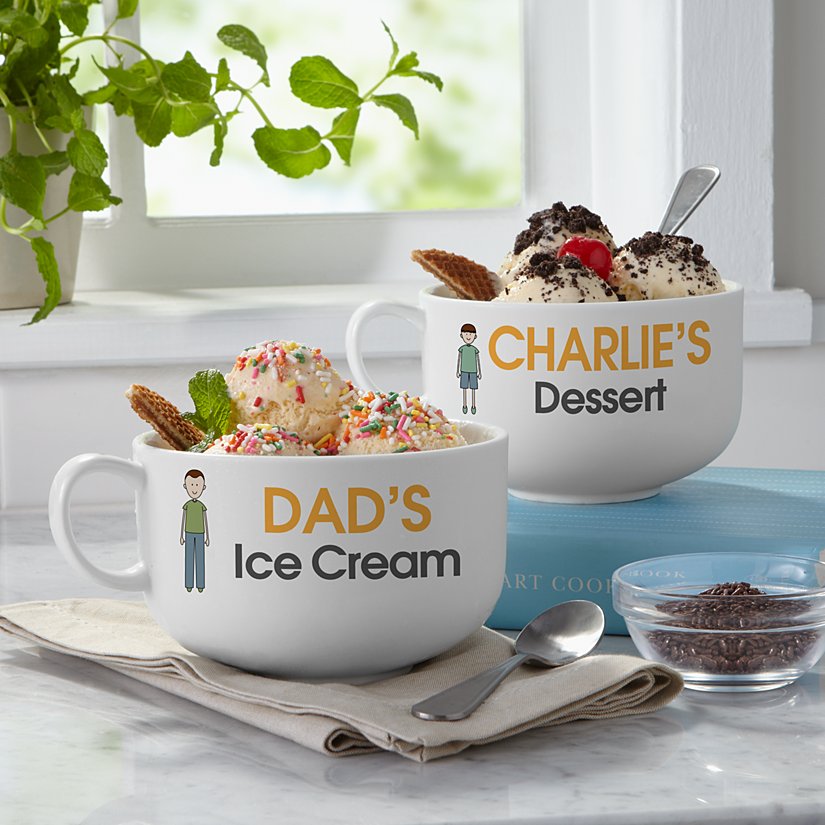 Product Description
Here's the fun part - this bowl not only has character but also a name! Make snack time enjoyable for the one who loves their signature treat.
Customize bowl with any 2-line message (up to 15 characters each) and select from our range of family characters
Crafted from white porcelain with a handy handle
Safe for microwave use
Holds 32 oz.
Also available with an ice cream scoop
Ice cream scoop features a stainless steel head and solid beech wood handle
Measures 1"W x 1"H x 8.5"L
Choose a character: grandma, grandpa, mom, dad, teen boy, teen girl, kid boy, kid girl, toddler boy, toddler girl, baby boy, baby girl, cat or dog; select skin color (light, medium, dark), hair color (red, brown, black, blond) and pet color (yellow, black, brown, gray or white)
Personalize ice cream scoop with any 1-line message (up to 20 characters)
Hand wash recommended
Personalized Family Character Snack Bowl
PERFECT GIFT GUARANTEE Your personalized gift or home decor item is guaranteed to delight! We'll make sure you're 100% satisfied, or your money back.
Here's the fun part - this bowl not only has character but also a name! Make snack time enjoyable for the one who loves their signature treat.

Customize bowl with any 2-line message (up to 15 characters each) and select from our range of family characters
Crafted from white porcelain with a handy handle
Safe for microwave use
Holds 32 oz.
Also available with an ice cream scoop
Ice cream scoop features a stainless steel head and solid beech wood handle
Measures 1"W x 1"H x 8.5"L
Choose a character: grandma, grandpa, mom, dad, teen boy, teen girl, kid boy, kid girl, toddler boy, toddler girl, baby boy, baby girl, cat or dog; select skin color (light, medium, dark), hair color (red, brown, black, blond) and pet color (yellow, black, brown, gray or white)
Personalize ice cream scoop with any 1-line message (up to 20 characters)
Hand wash recommended