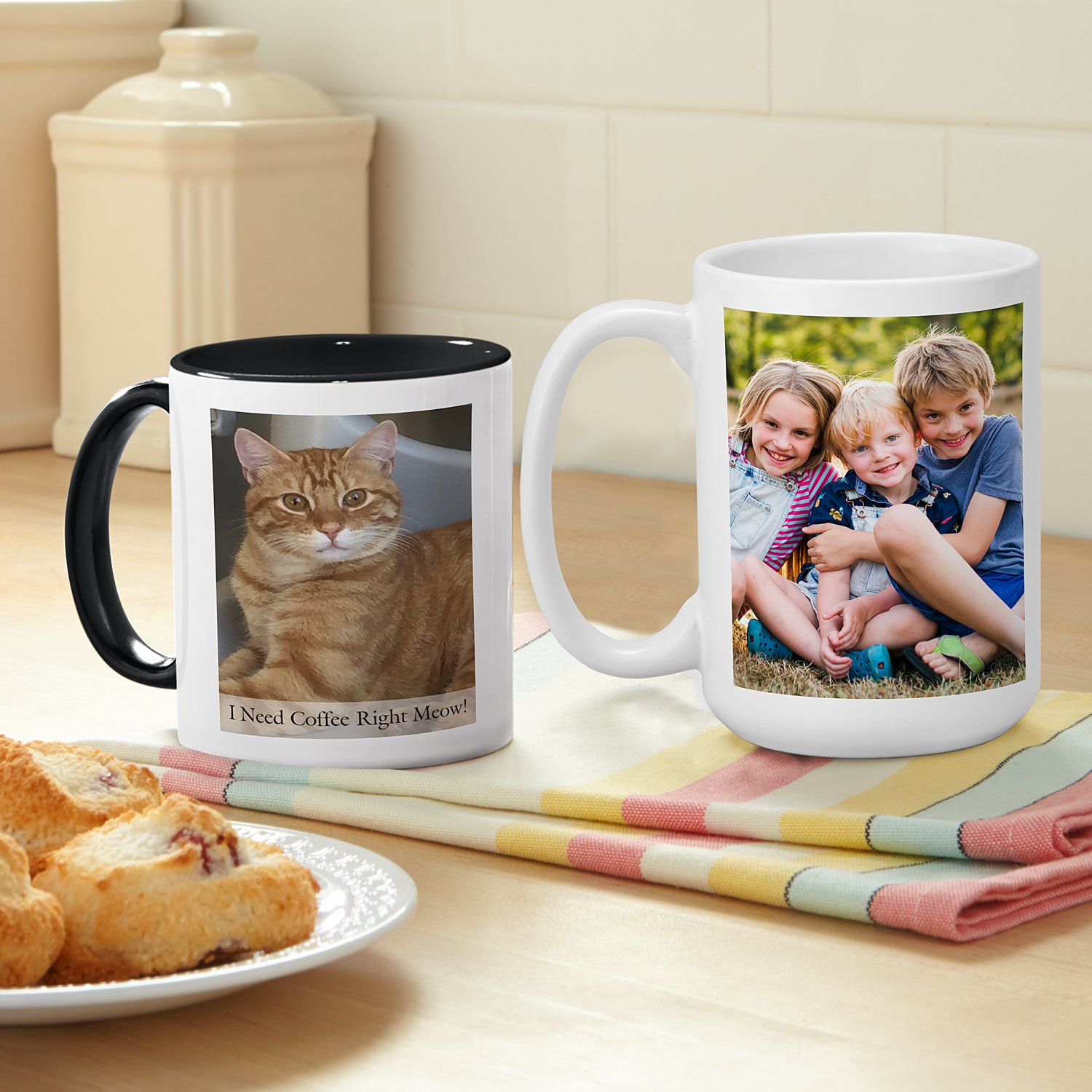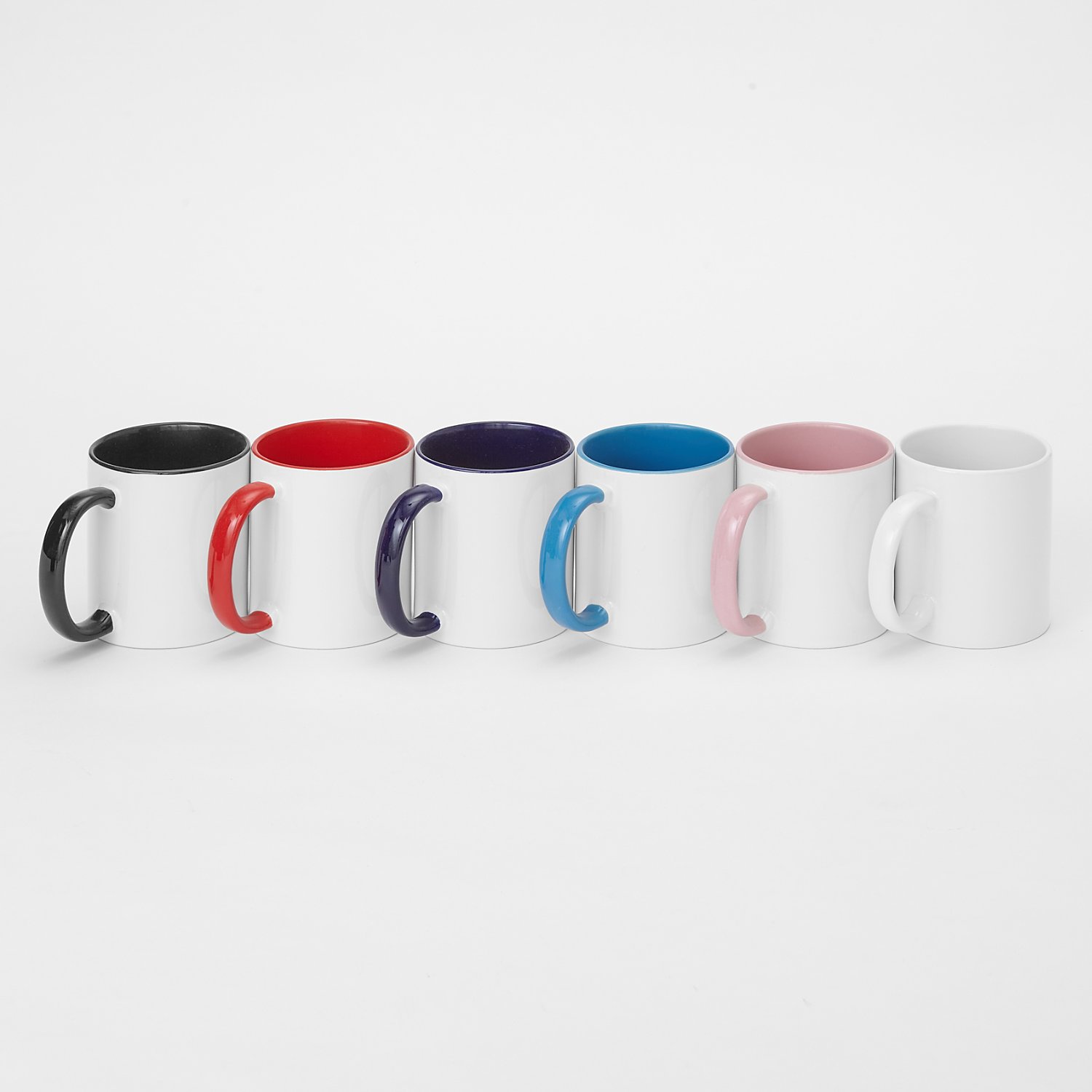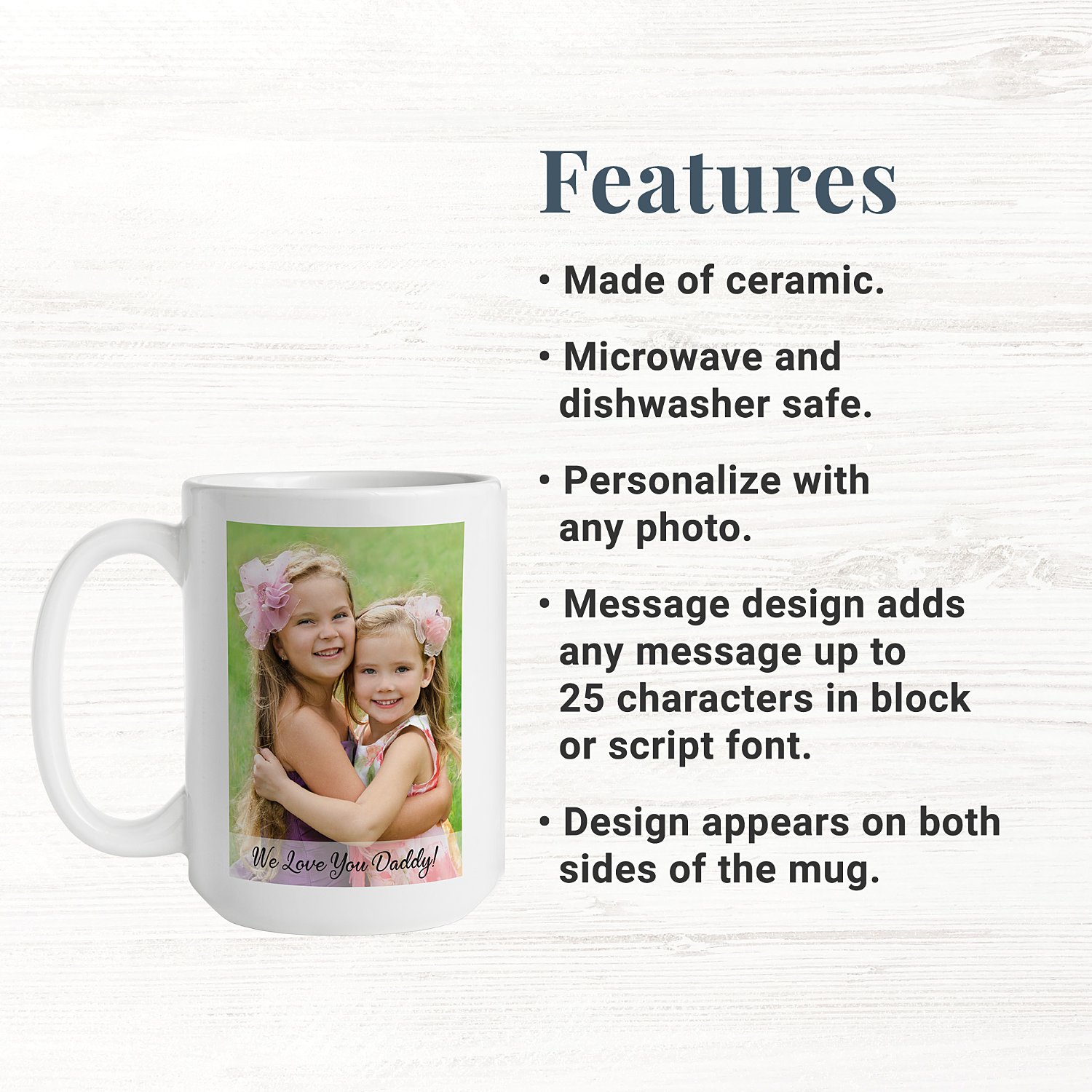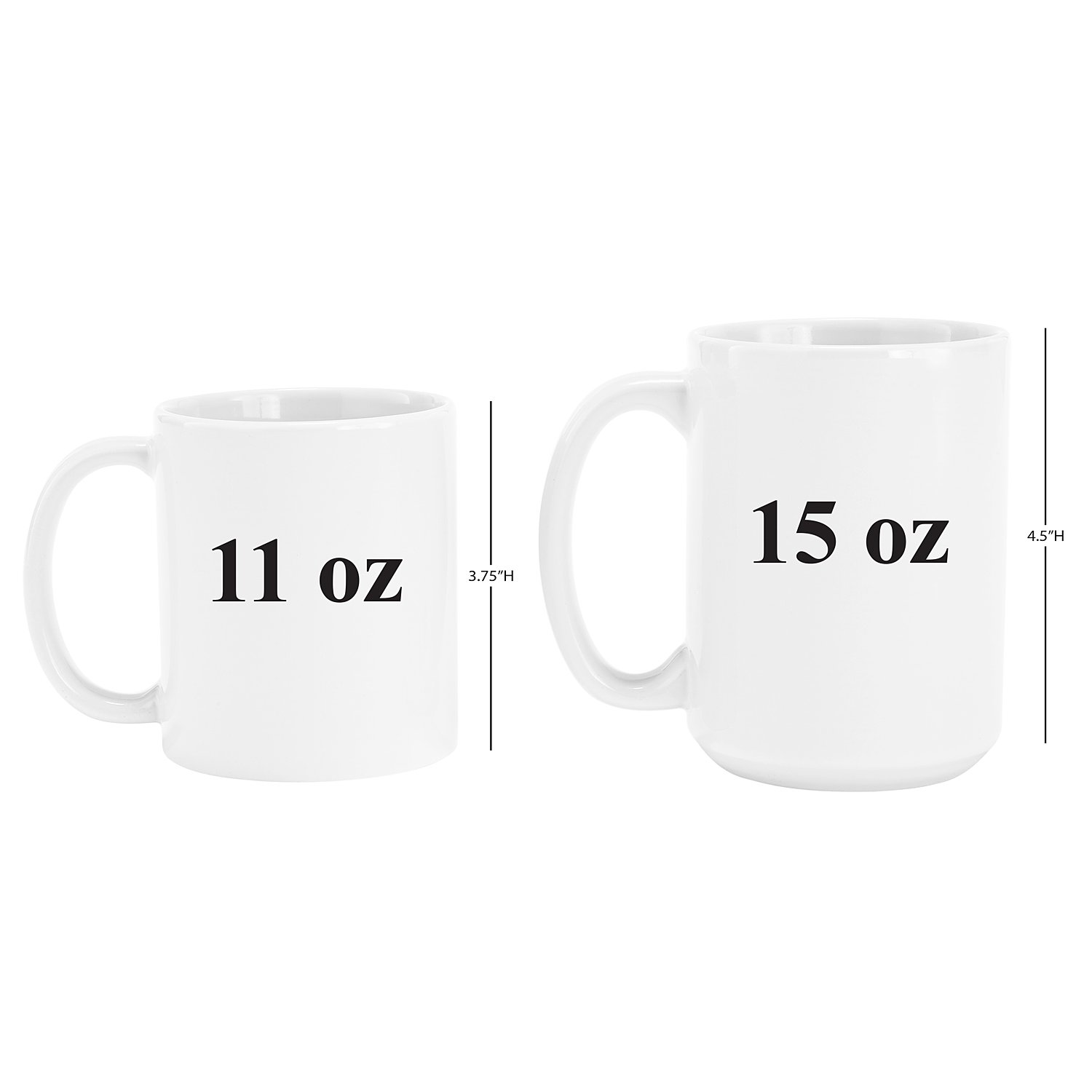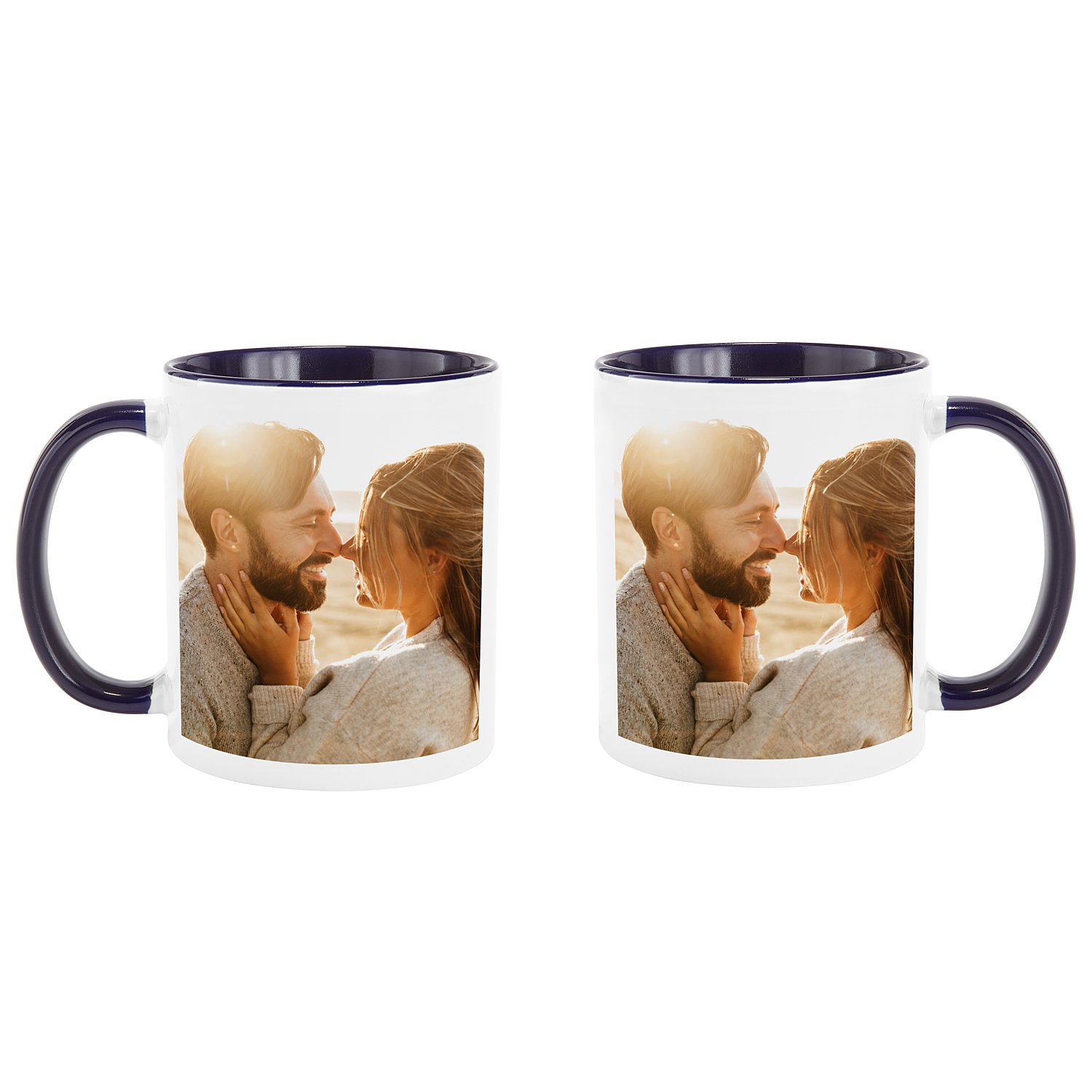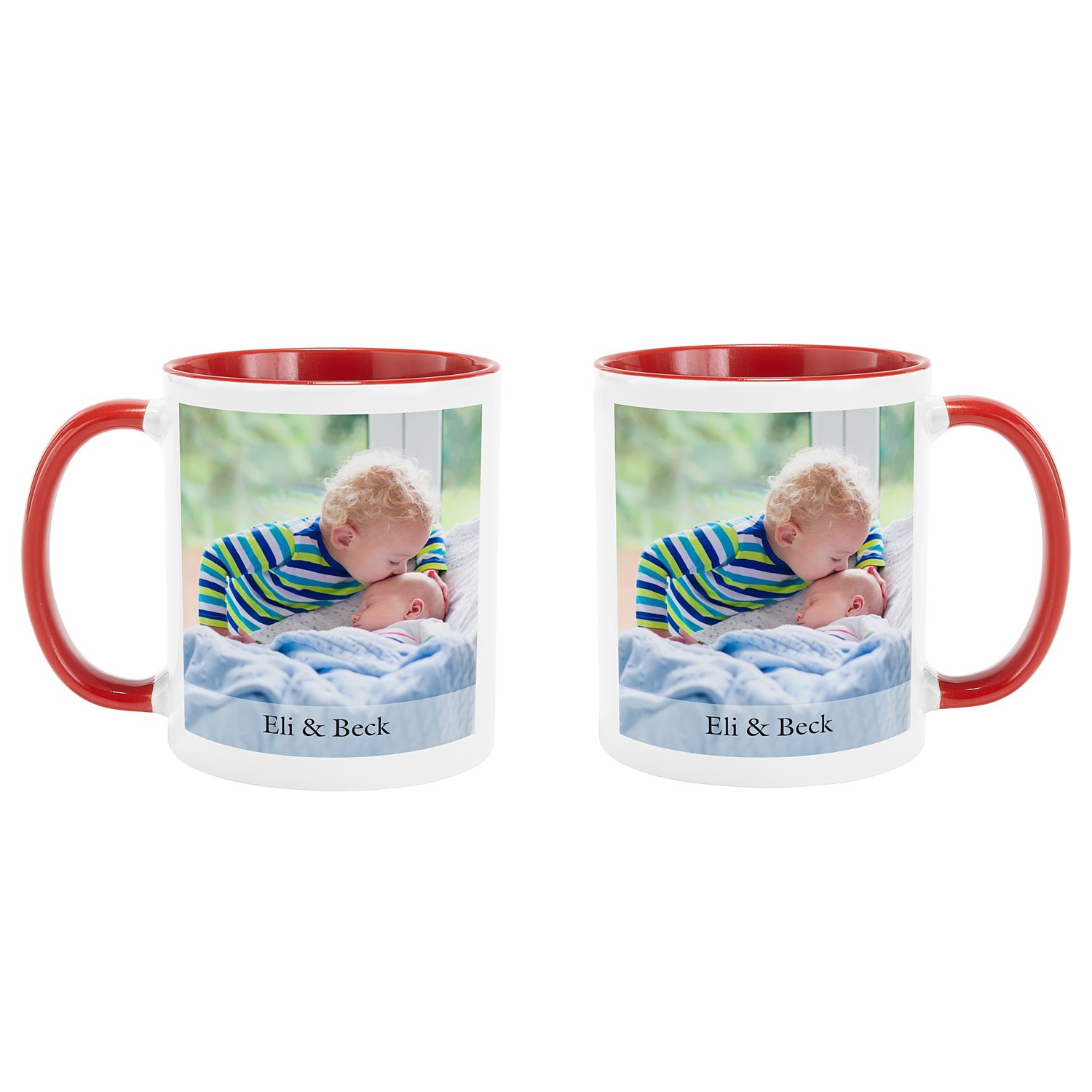 Picture-Perfect Custom Photo Mug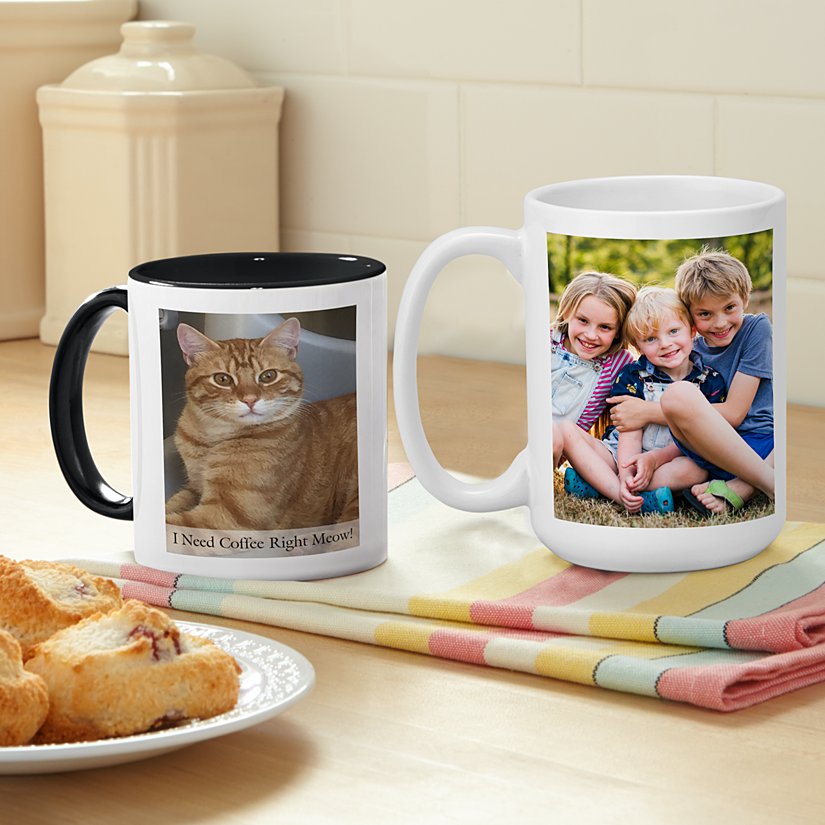 Product Description
Enjoy a delightful morning pick-me-up with this mug featuring your beloved family members, including your furry friends. A perfect way to start your day with your favorite people.
Customize by uploading any photo
Available in Photo and Photo with Message design
For Message design, add any message up to 25 characters in block or script font
Design is displayed on both sides of the mug
Crafted from ceramic
Offered in 11oz or 15oz white, with black, white, navy blue, red, pink or light blue handle and interior
Dishwasher and microwave safe
Picture-Perfect Custom Photo Mug
PERFECT GIFT GUARANTEE Your personalized gift or home decor item is guaranteed to delight! We'll make sure you're 100% satisfied, or your money back.
Enjoy a delightful morning pick-me-up with this mug featuring your beloved family members, including your furry friends. A perfect way to start your day with your favorite people.

Customize by uploading any photo
Available in Photo and Photo with Message design
For Message design, add any message up to 25 characters in block or script font
Design is displayed on both sides of the mug
Crafted from ceramic
Offered in 11oz or 15oz white, with black, white, navy blue, red, pink or light blue handle and interior
Dishwasher and microwave safe