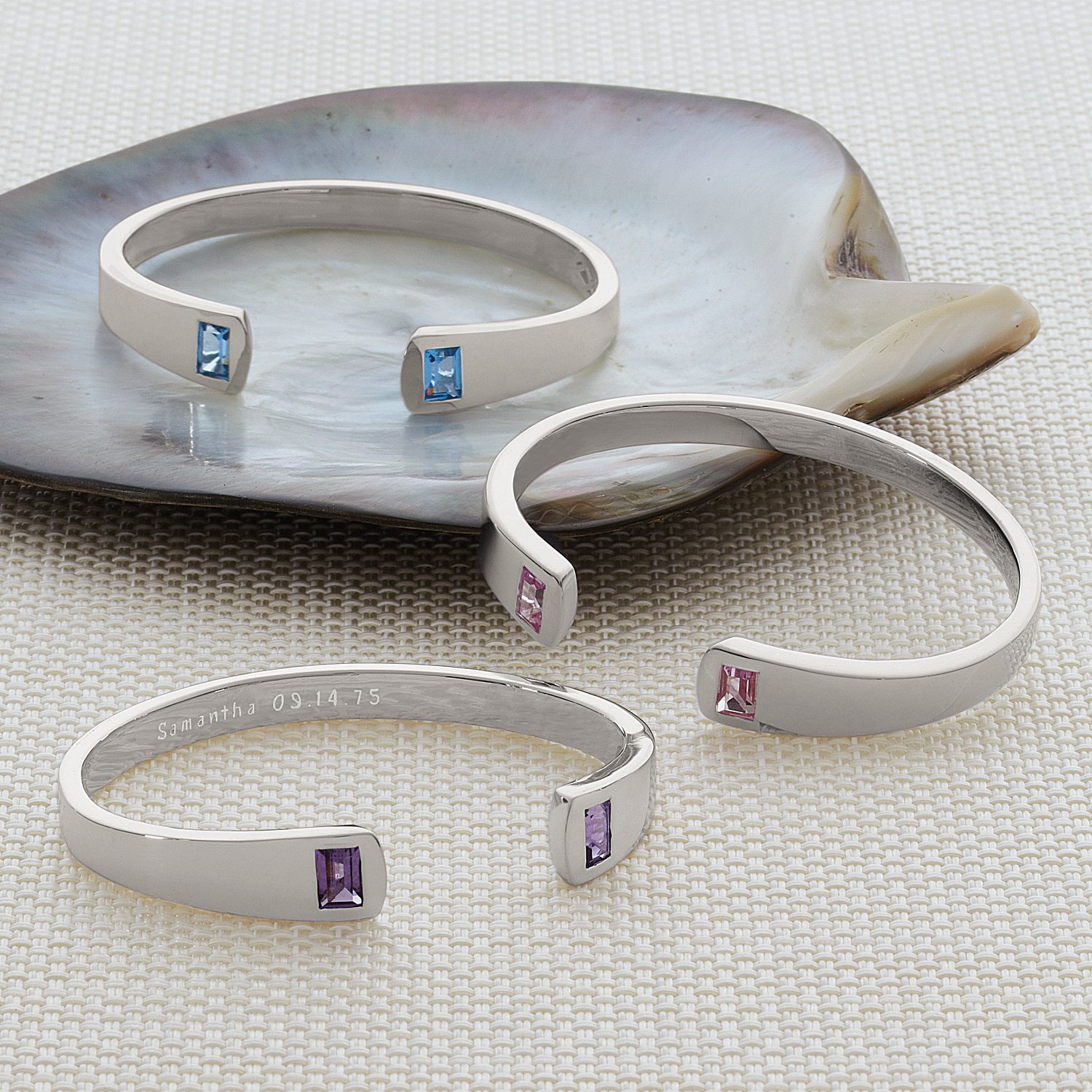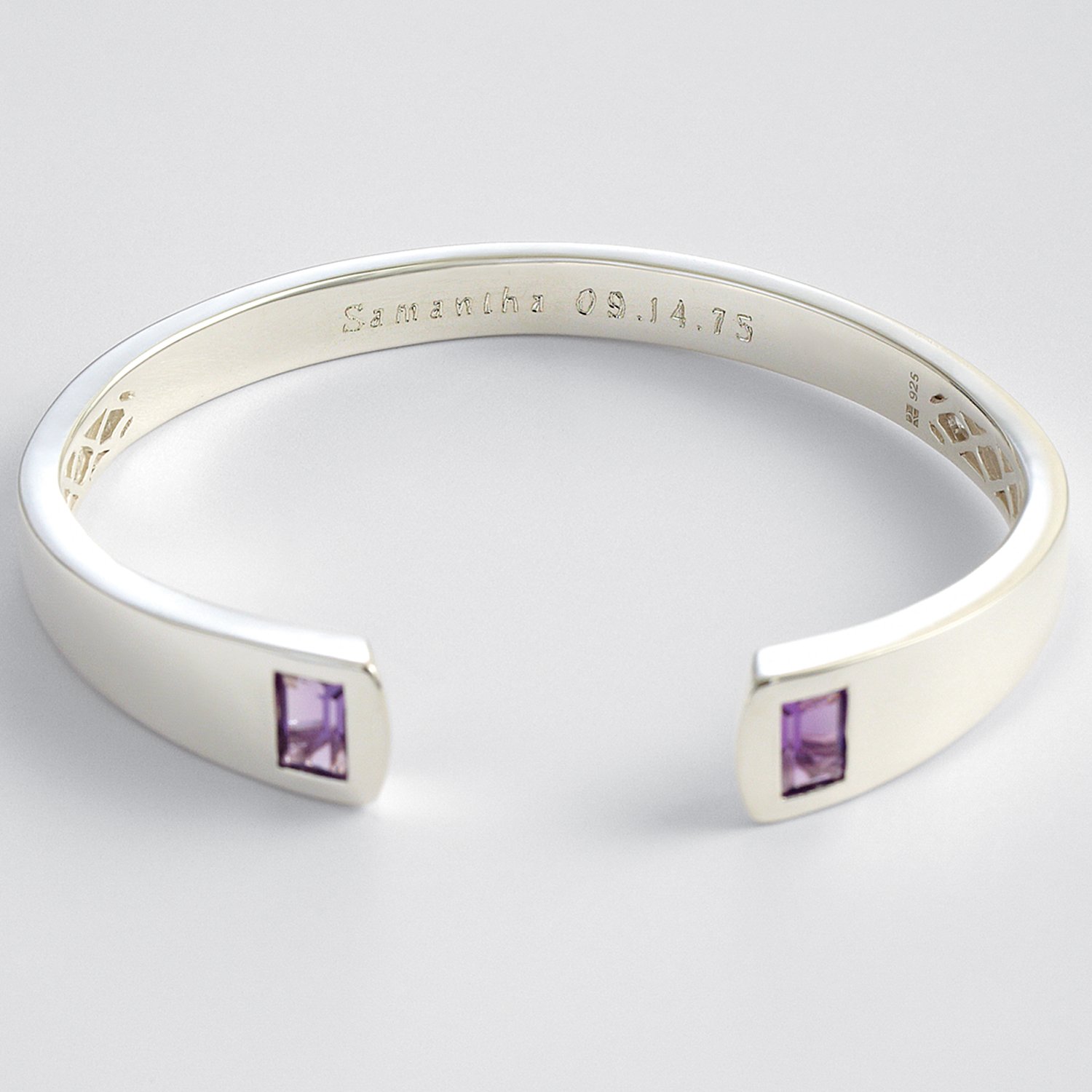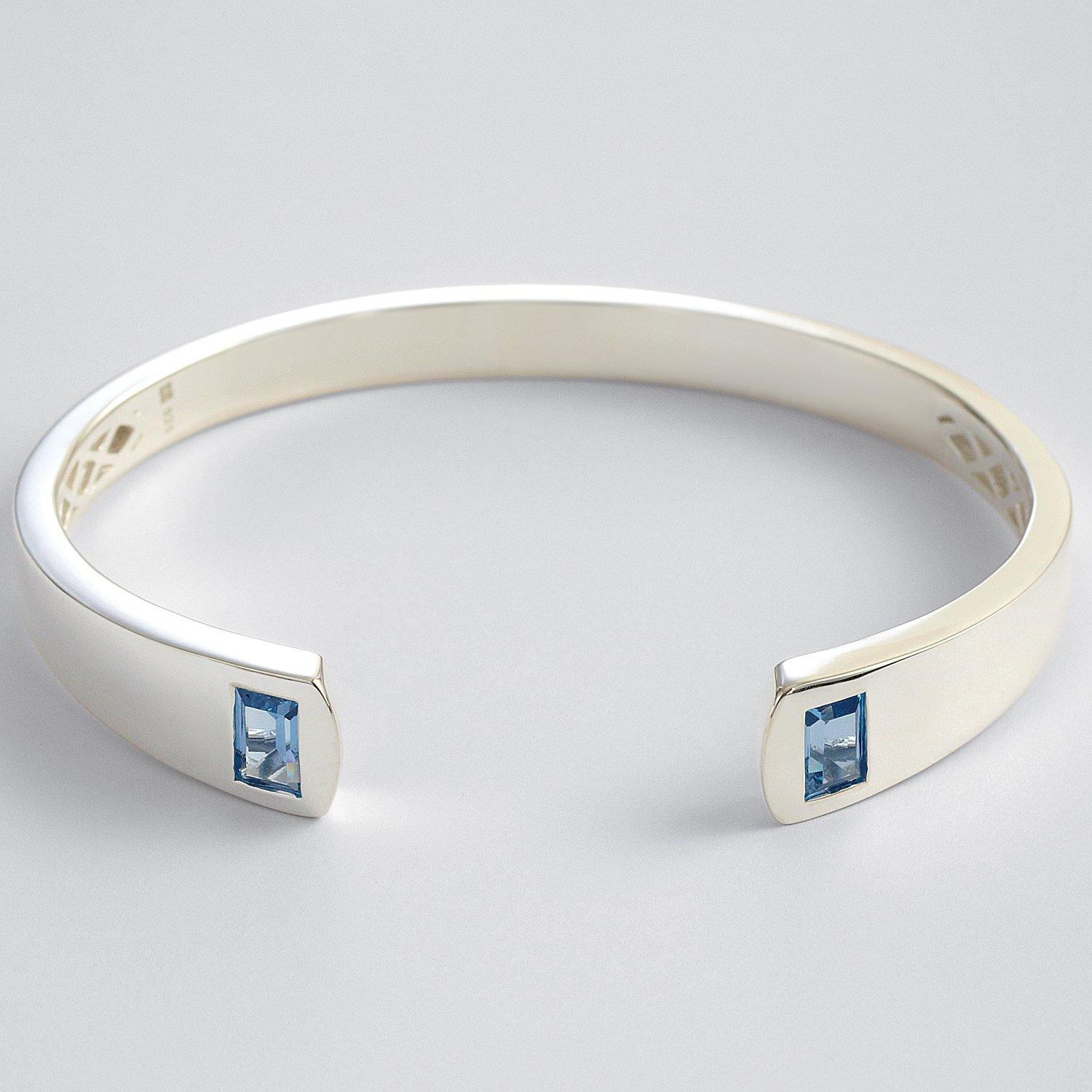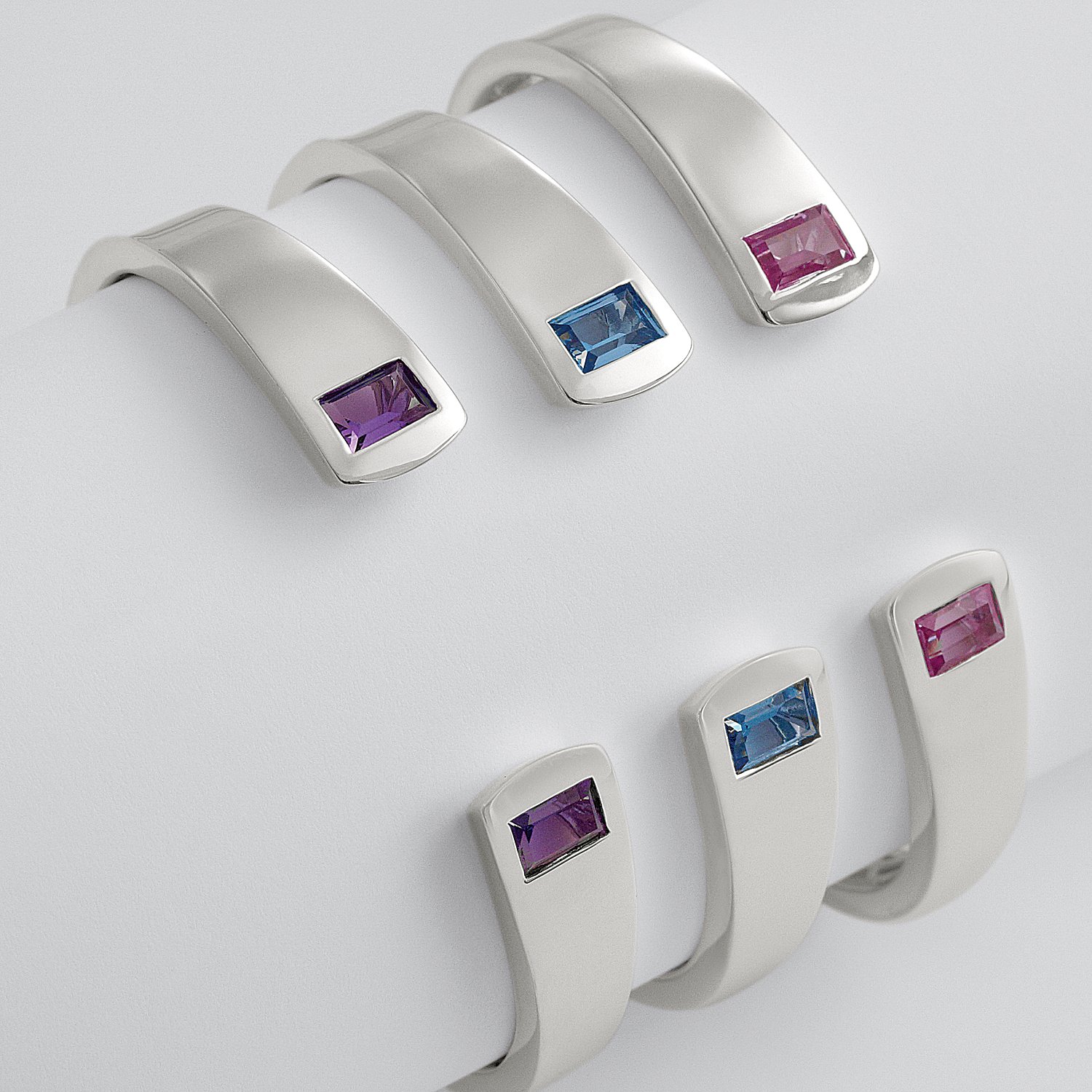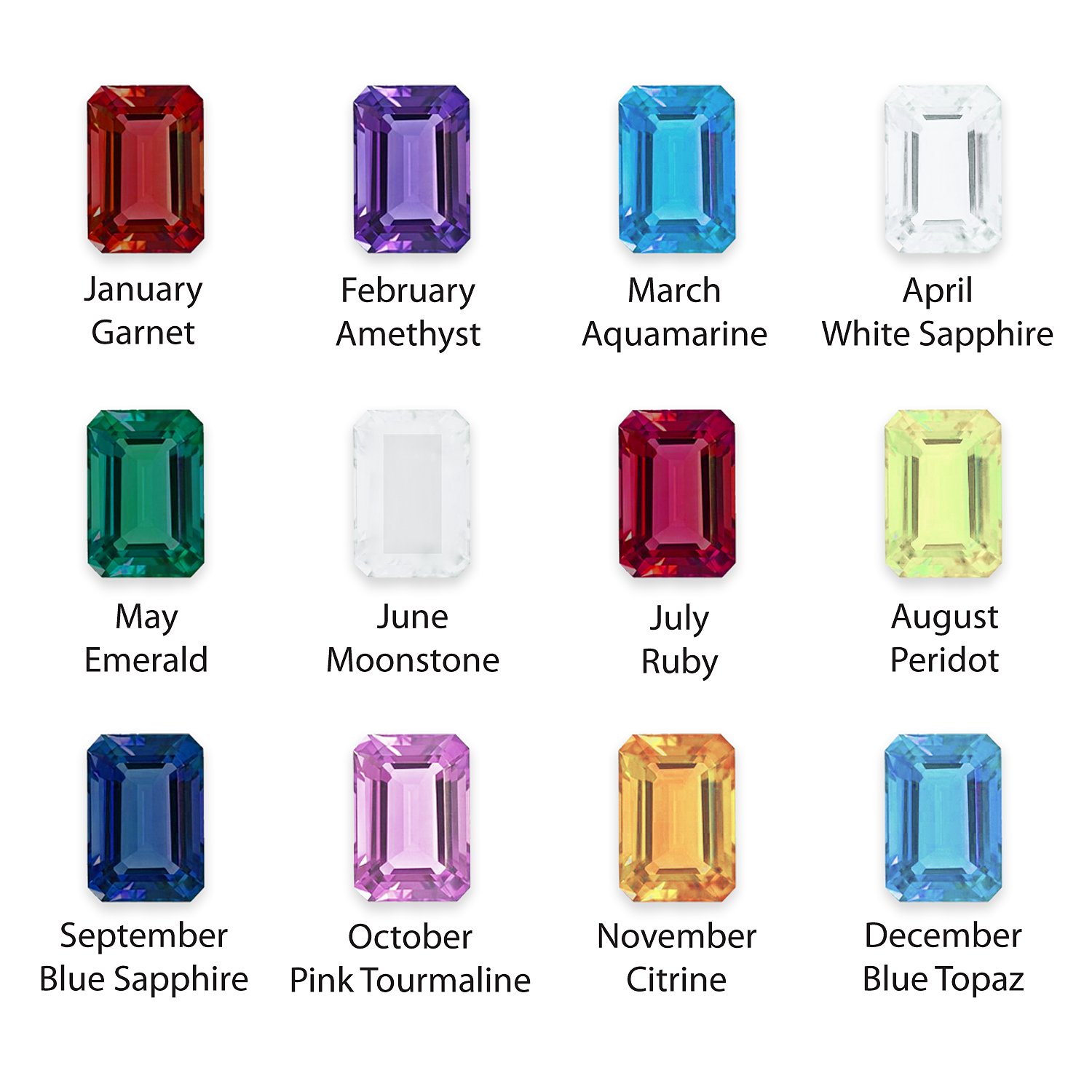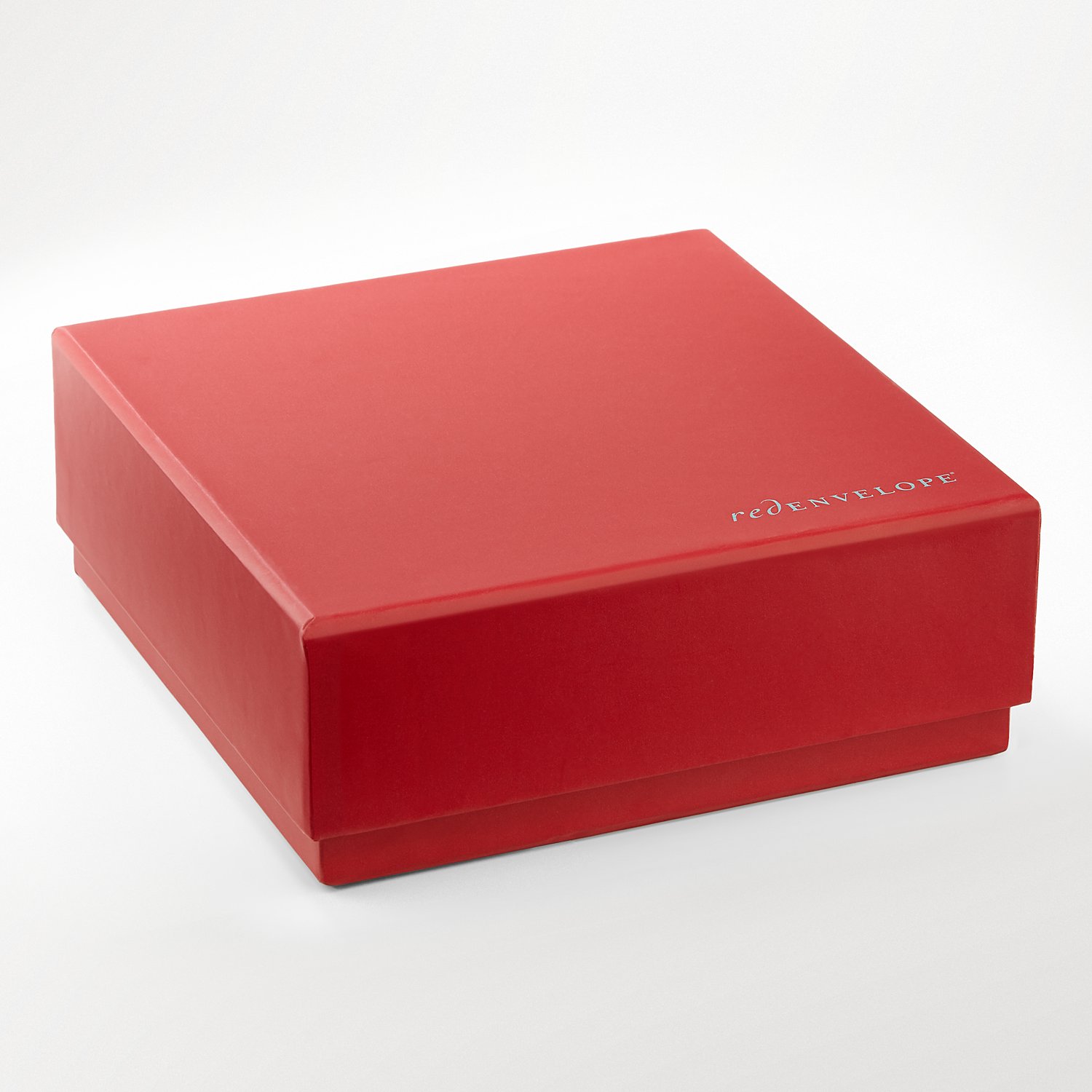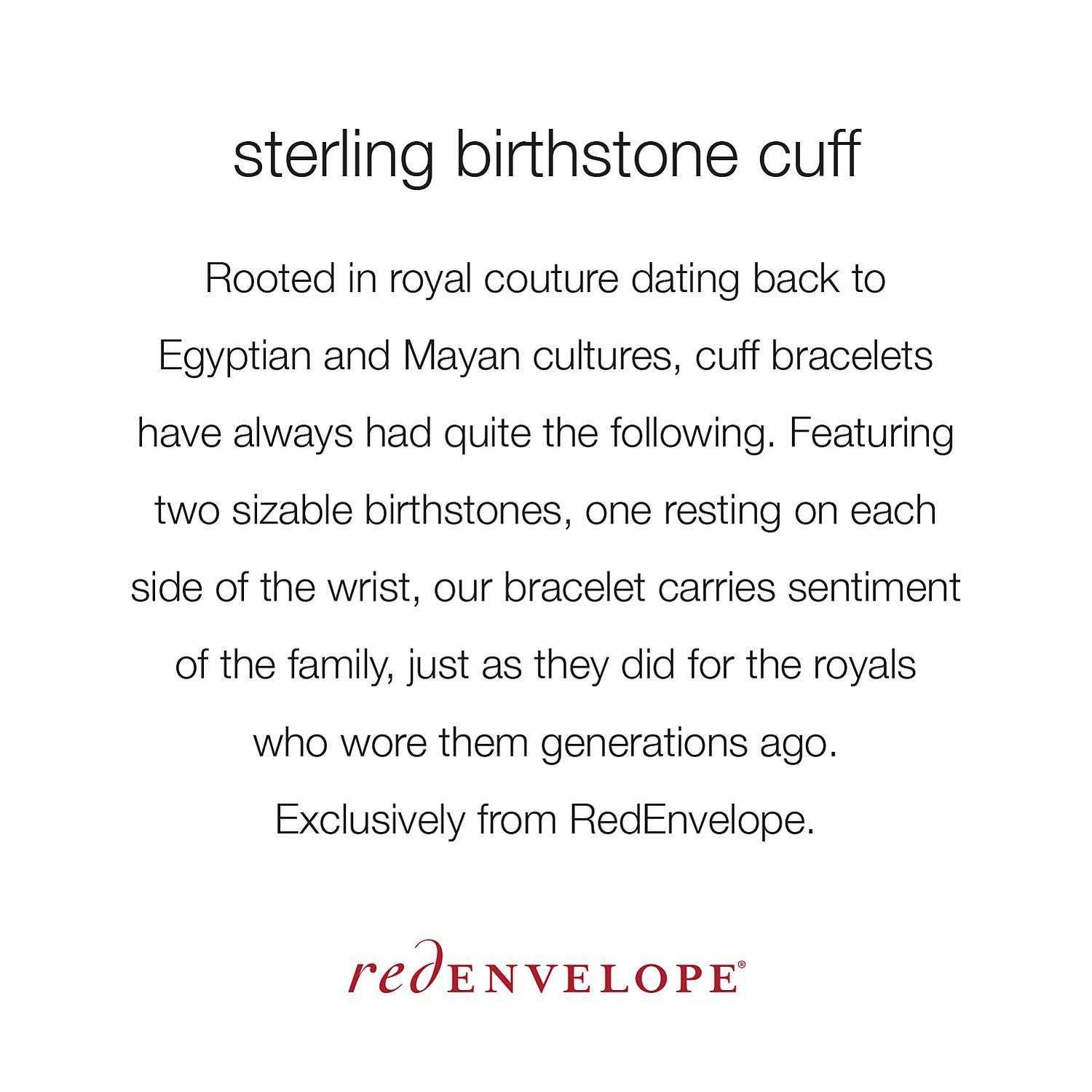 Secret Message Personalized Birthstone Cuff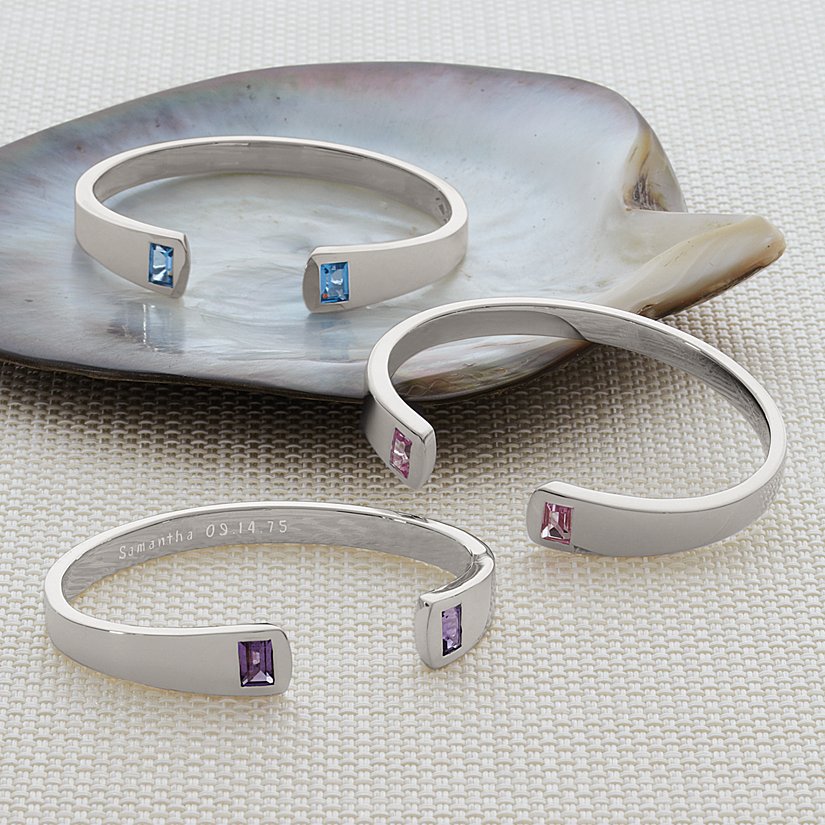 Product Description
With roots in ancient Egyptian and Mayan royal couture, cuff bracelets have long been cherished. Our bracelet features two prominent birthstones, symbolizing family bonds, positioned on either side of the wrist, reminiscent of the connection cherished by royalty generations ago.
Customize by adding a message with up to 20 characters
Made of sterling silver
Cuff measures 5.75"W from end to end; one size fits most
The opening in the cuff is 1 inch wide
Showcases two 7mm x 5mm gemstones
Cultured gemstones offered for all 12 birth months
Secret Message Personalized Birthstone Cuff
PERFECT GIFT GUARANTEE Your personalized gift or home decor item is guaranteed to delight! We'll make sure you're 100% satisfied, or your money back.
With roots in ancient Egyptian and Mayan royal couture, cuff bracelets have long been cherished. Our bracelet features two prominent birthstones, symbolizing family bonds, positioned on either side of the wrist, reminiscent of the connection cherished by royalty generations ago.

Customize by adding a message with up to 20 characters
Made of sterling silver
Cuff measures 5.75"W from end to end; one size fits most
The opening in the cuff is 1 inch wide
Showcases two 7mm x 5mm gemstones
Cultured gemstones offered for all 12 birth months