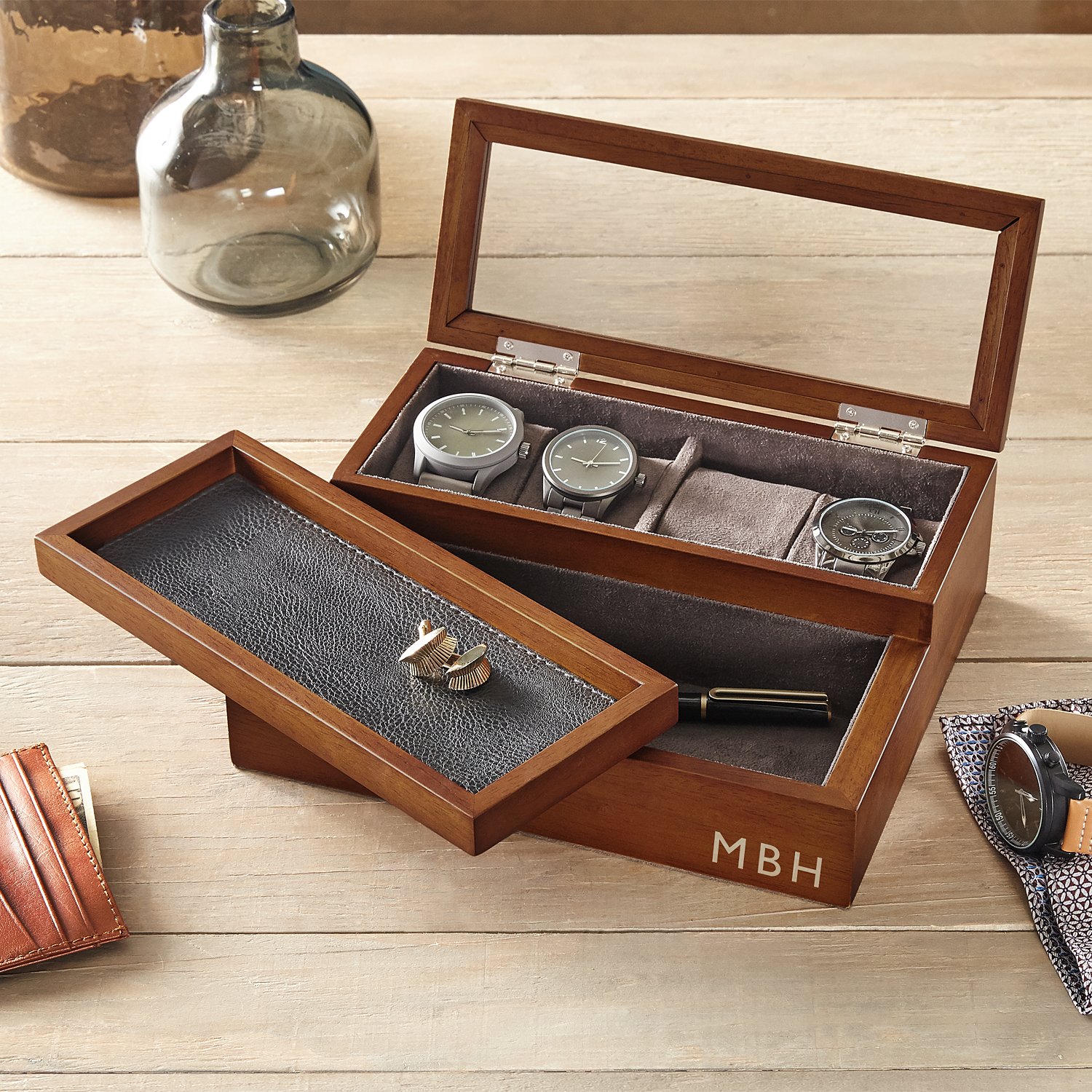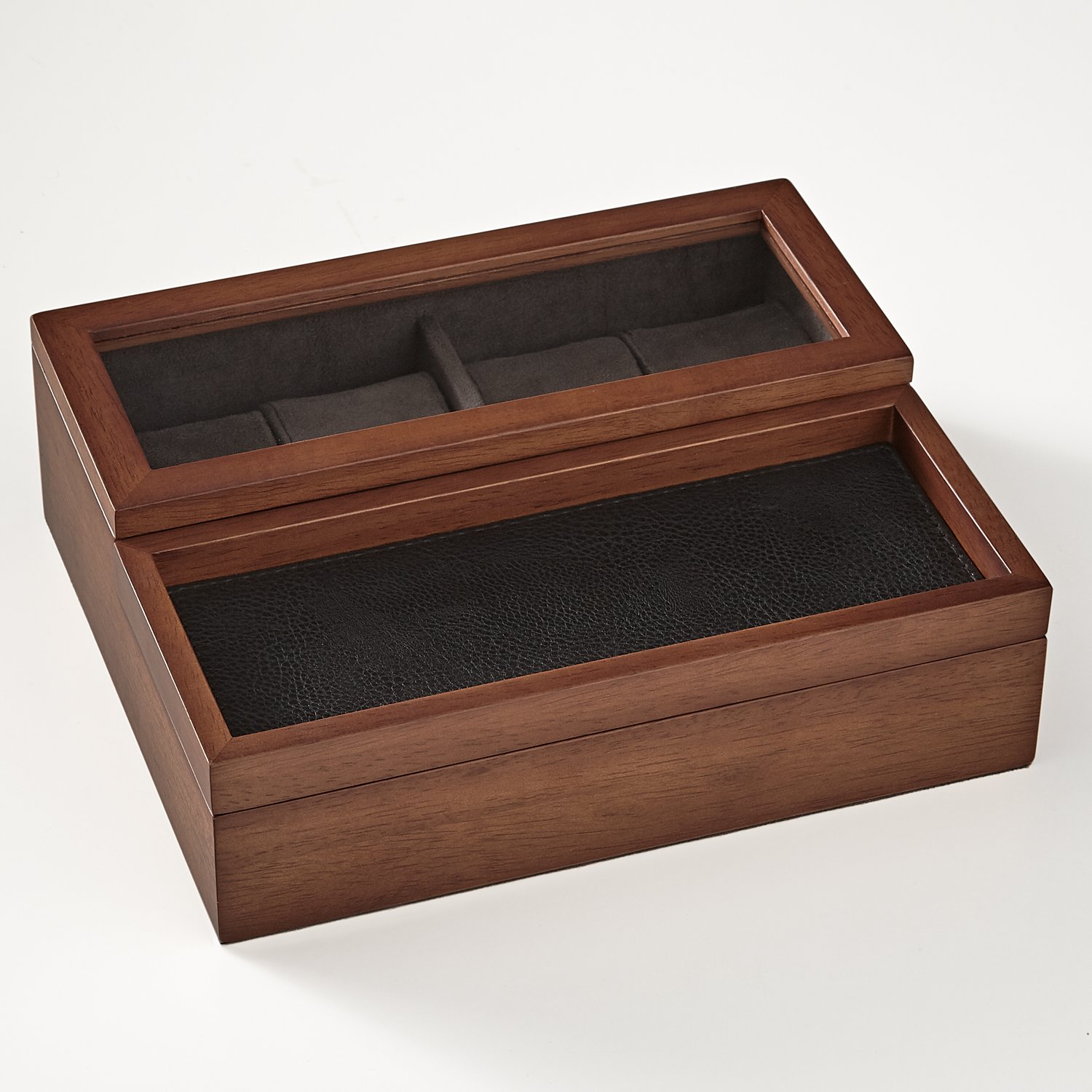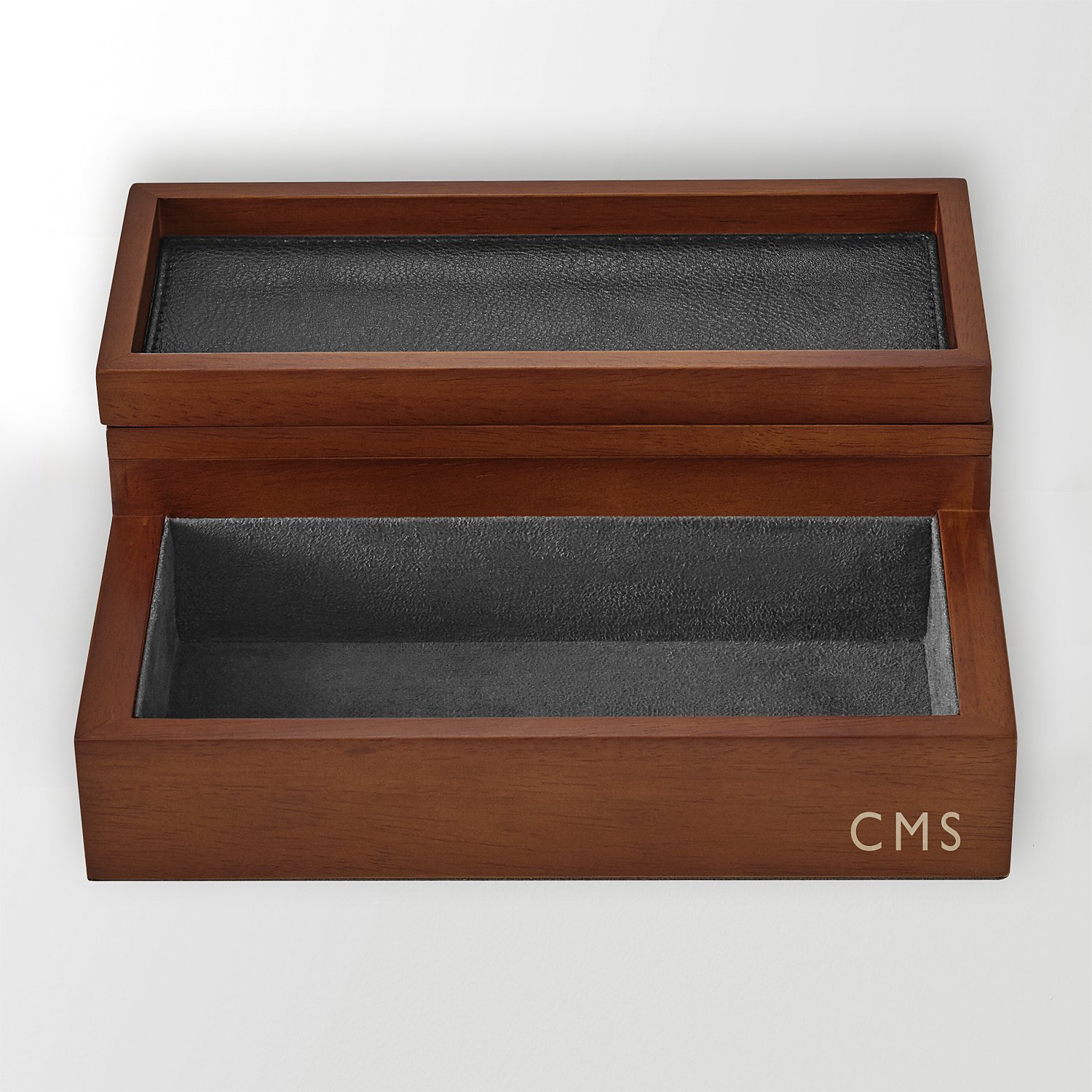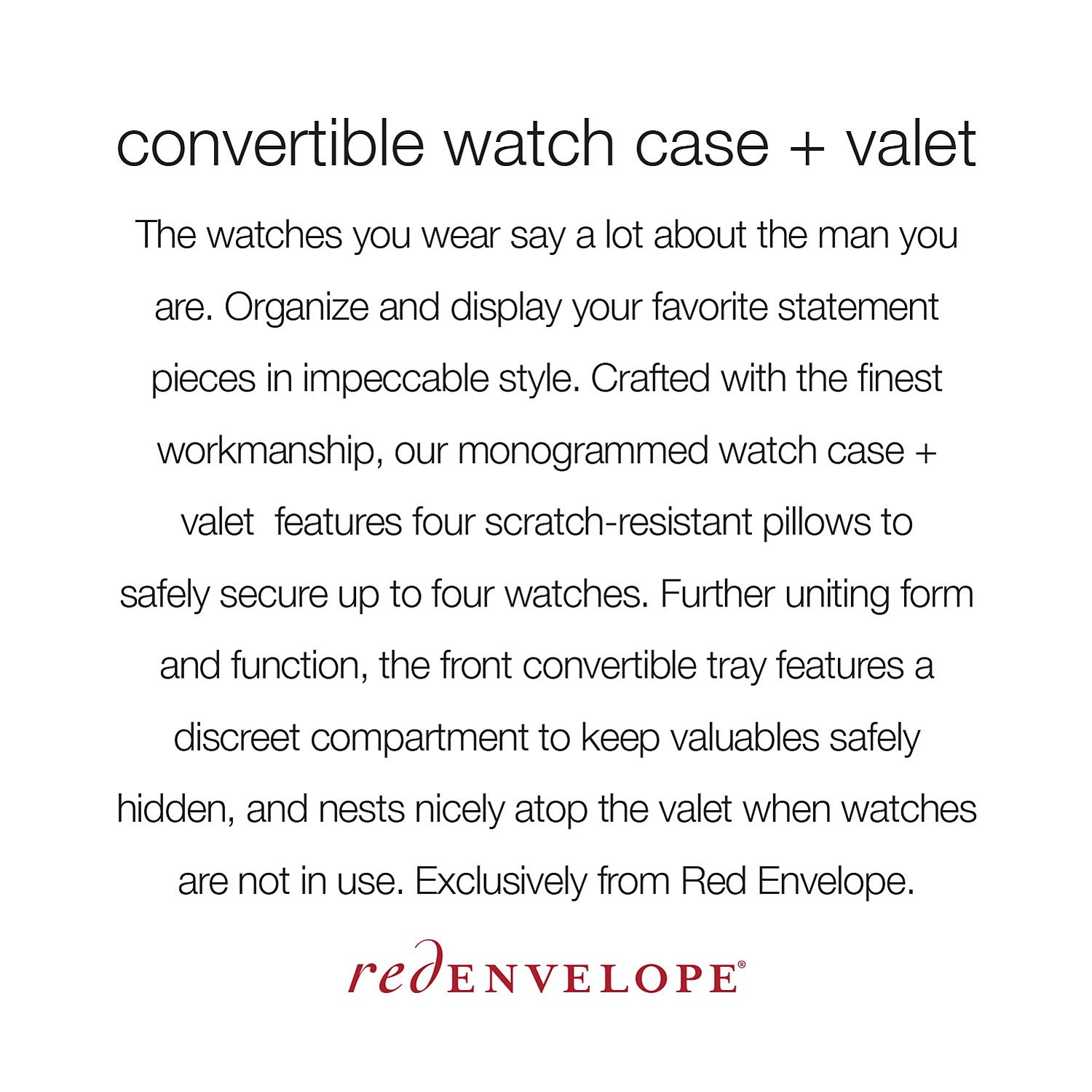 Transformable Personalized Watch Box + Valet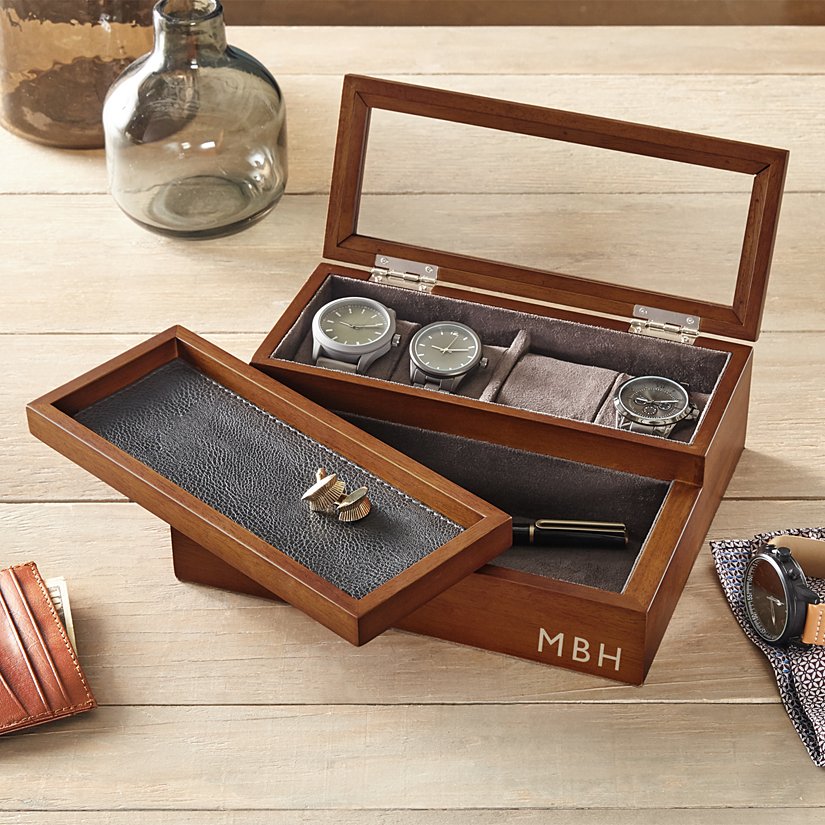 Product Description
Sophisticated and practical, this case showcases and safeguards his watch collection while also accommodating cufflinks, bracelets and other small jewelry items. The stylish glass top makes selecting the perfect watch an enjoyable experience.
Personalize with up to 3 initials or opt for a non-personalized version
Crafted of wood
Features a microsuede interior and base for surface protection
Front tray can be removed to reveal a hidden storage compartment
Accommodates up to 4 watches on individual watch pillows
Dimensions: 3"H x 7.875"W x 9.5"L
A unique story card is included with your gift
Transformable Personalized Watch Box + Valet
PERFECT GIFT GUARANTEE Your personalized gift or home decor item is guaranteed to delight! We'll make sure you're 100% satisfied, or your money back.
Sophisticated and practical, this case showcases and safeguards his watch collection while also accommodating cufflinks, bracelets and other small jewelry items. The stylish glass top makes selecting the perfect watch an enjoyable experience.

Personalize with up to 3 initials or opt for a non-personalized version
Crafted of wood
Features a microsuede interior and base for surface protection
Front tray can be removed to reveal a hidden storage compartment
Accommodates up to 4 watches on individual watch pillows
Dimensions: 3"H x 7.875"W x 9.5"L
A unique story card is included with your gift