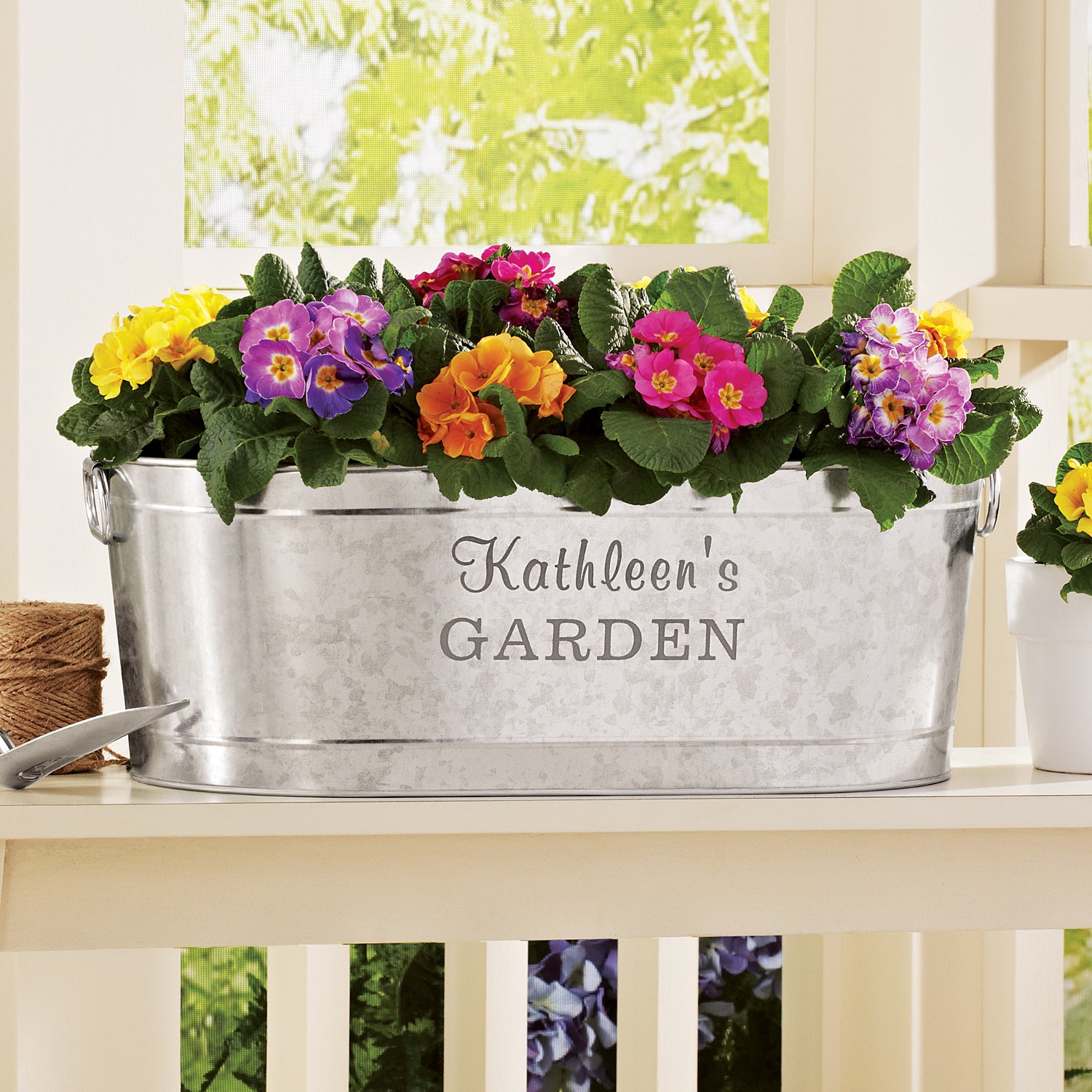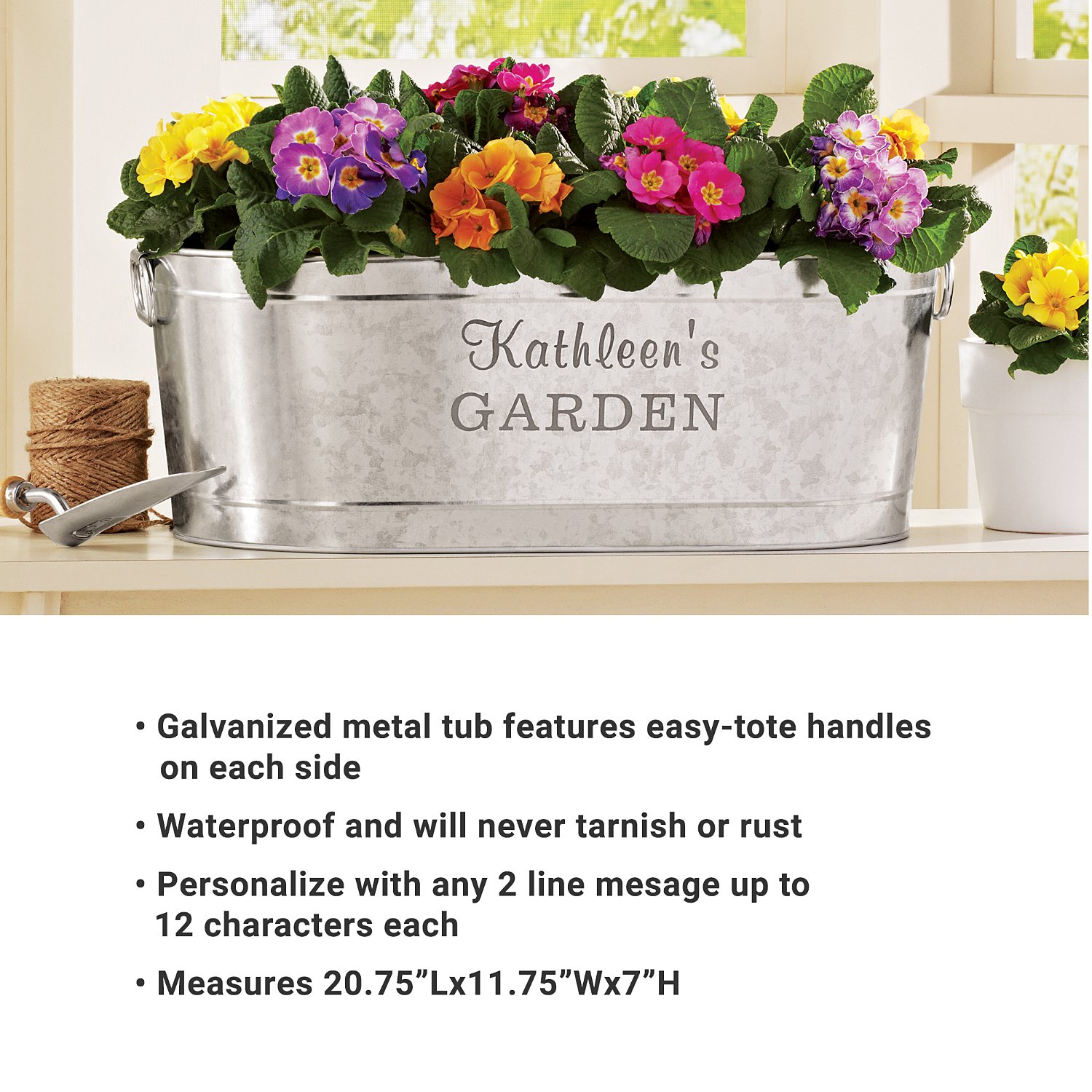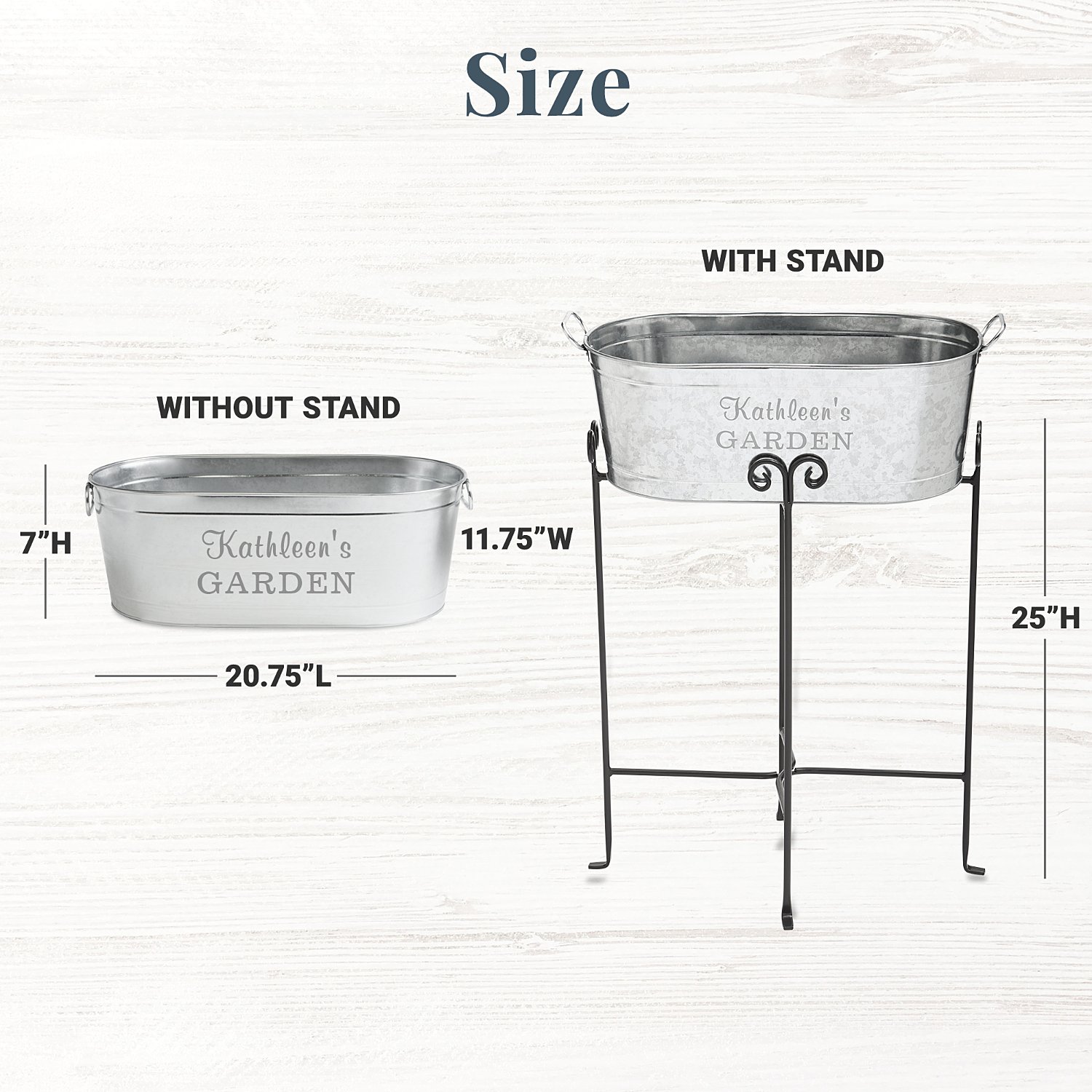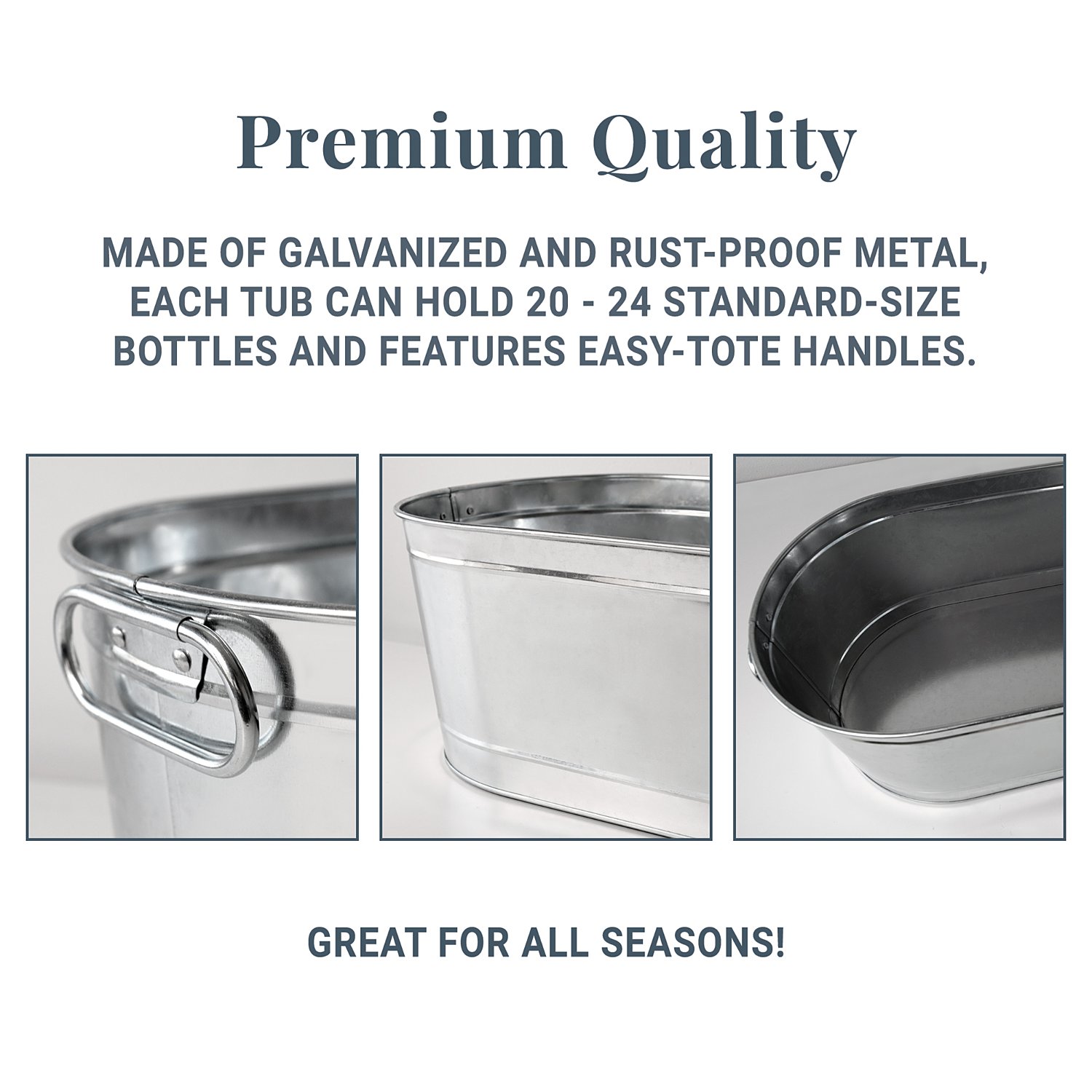 Vintage-Style Galvanized Personalized Planter Tub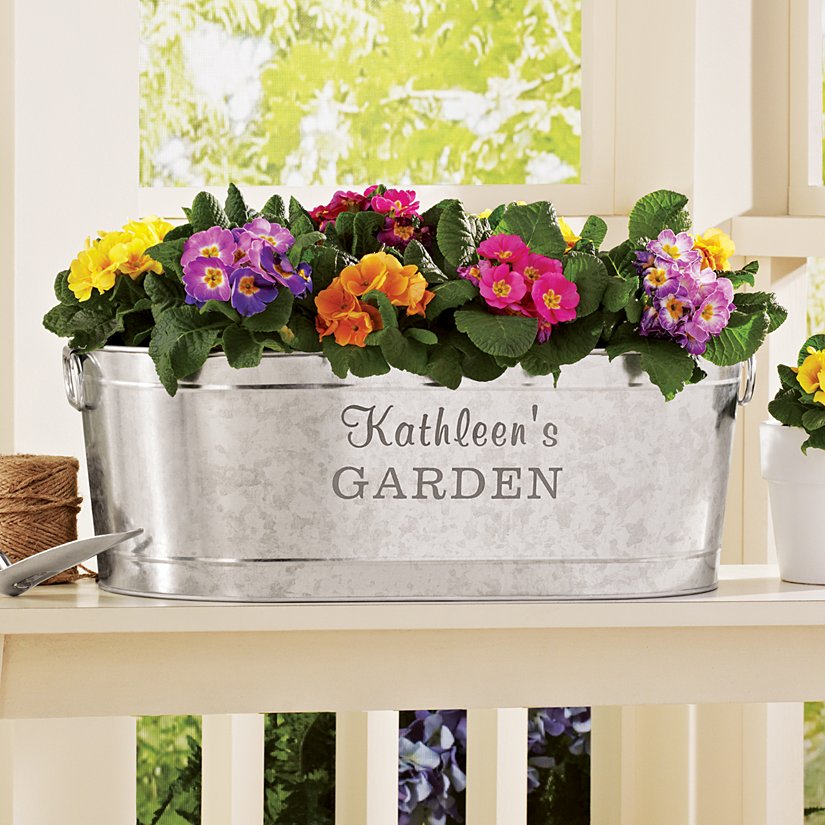 Product Description
Easily create a stunning floral arrangement for your patio, porch or deck with our retro-inspired planter.
Customize with any 2-line message (up to 12 characters each)
Crafted from galvanized metal
Comes with convenient handles on the sides for easy transport
Planter tub measures 7"H x 11.75"W x 20.75"L and weighs 3 lbs.
Optional iron stand (25"H) holds tub at comfortable serving height; folds flat for simple storage and weighs 6 lbs.
Available as a Planter tub or Planter tub with stand
Due to variations in galvanized metal coating, the material will have a patterned finish. Engraving coloration may vary based on design, finish and angle
This item cannot be gift boxed
Due to size and packaging requirements, the item will ship separately from other items in your order, and an oversized item fee may apply at checkout
Vintage-Style Galvanized Personalized Planter Tub
PERFECT GIFT GUARANTEE Your personalized gift or home decor item is guaranteed to delight! We'll make sure you're 100% satisfied, or your money back.
Easily create a stunning floral arrangement for your patio, porch or deck with our retro-inspired planter.

Customize with any 2-line message (up to 12 characters each)
Crafted from galvanized metal
Comes with convenient handles on the sides for easy transport
Planter tub measures 7"H x 11.75"W x 20.75"L and weighs 3 lbs.
Optional iron stand (25"H) holds tub at comfortable serving height; folds flat for simple storage and weighs 6 lbs.
Available as a Planter tub or Planter tub with stand
Due to variations in galvanized metal coating, the material will have a patterned finish. Engraving coloration may vary based on design, finish and angle
This item cannot be gift boxed
Due to size and packaging requirements, the item will ship separately from other items in your order, and an oversized item fee may apply at checkout