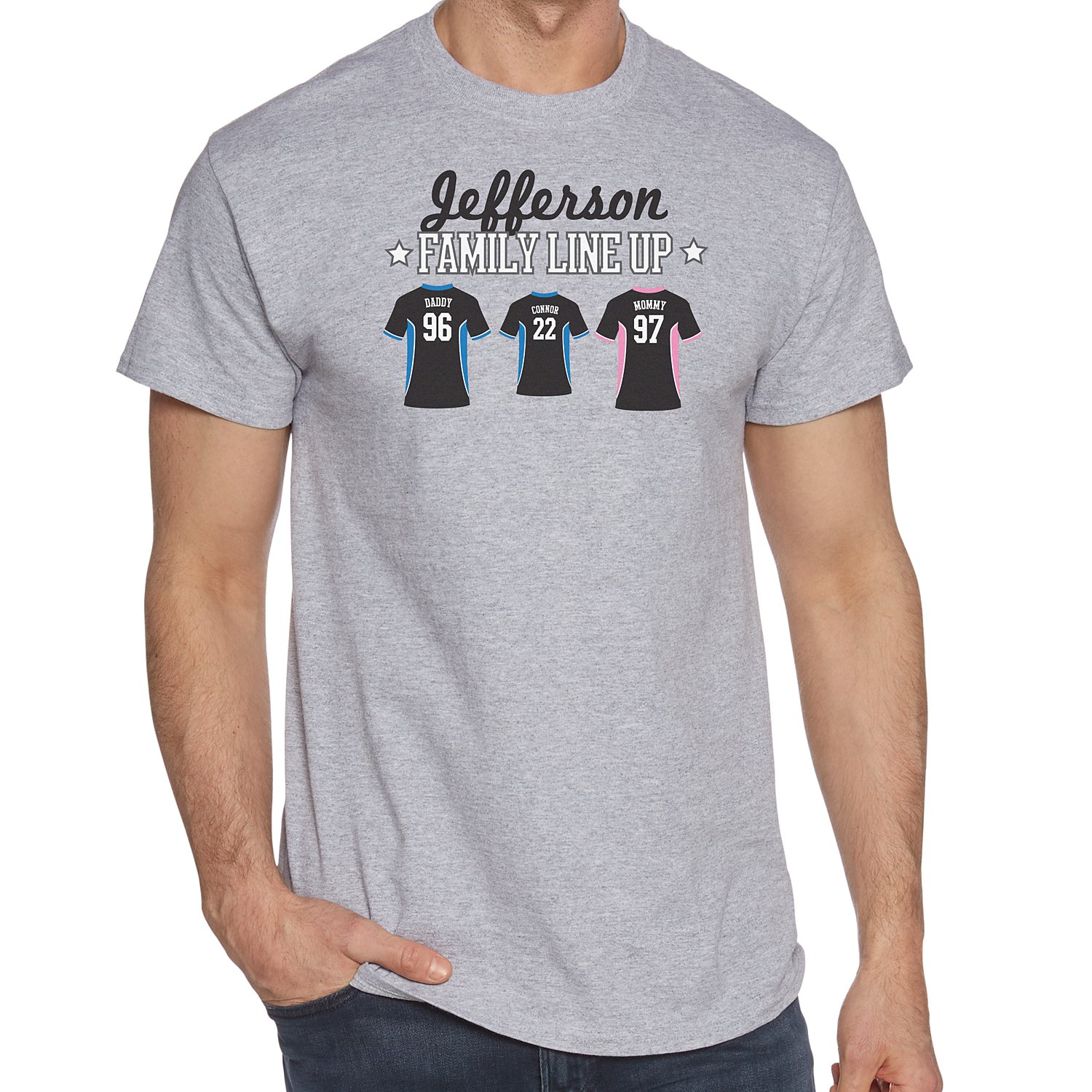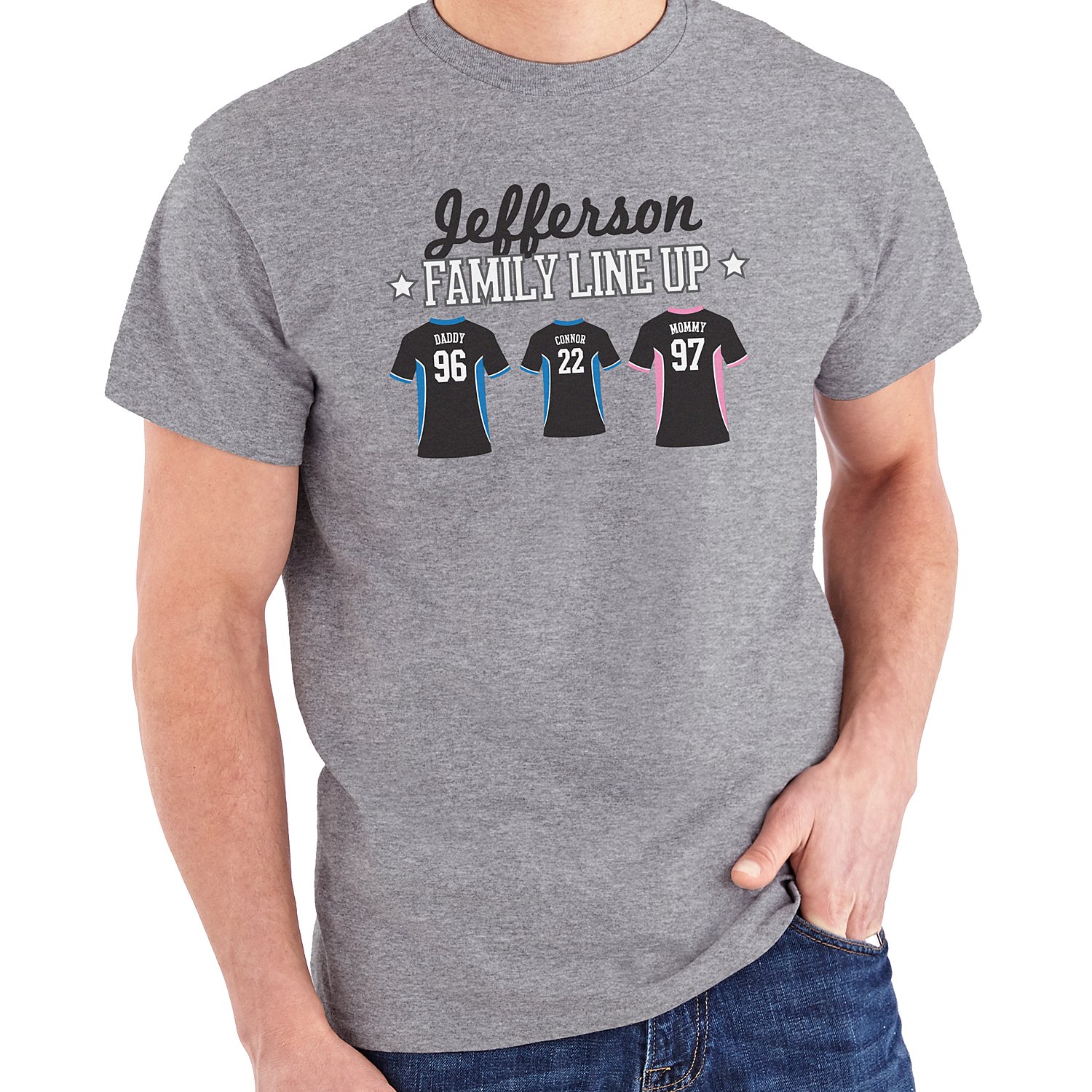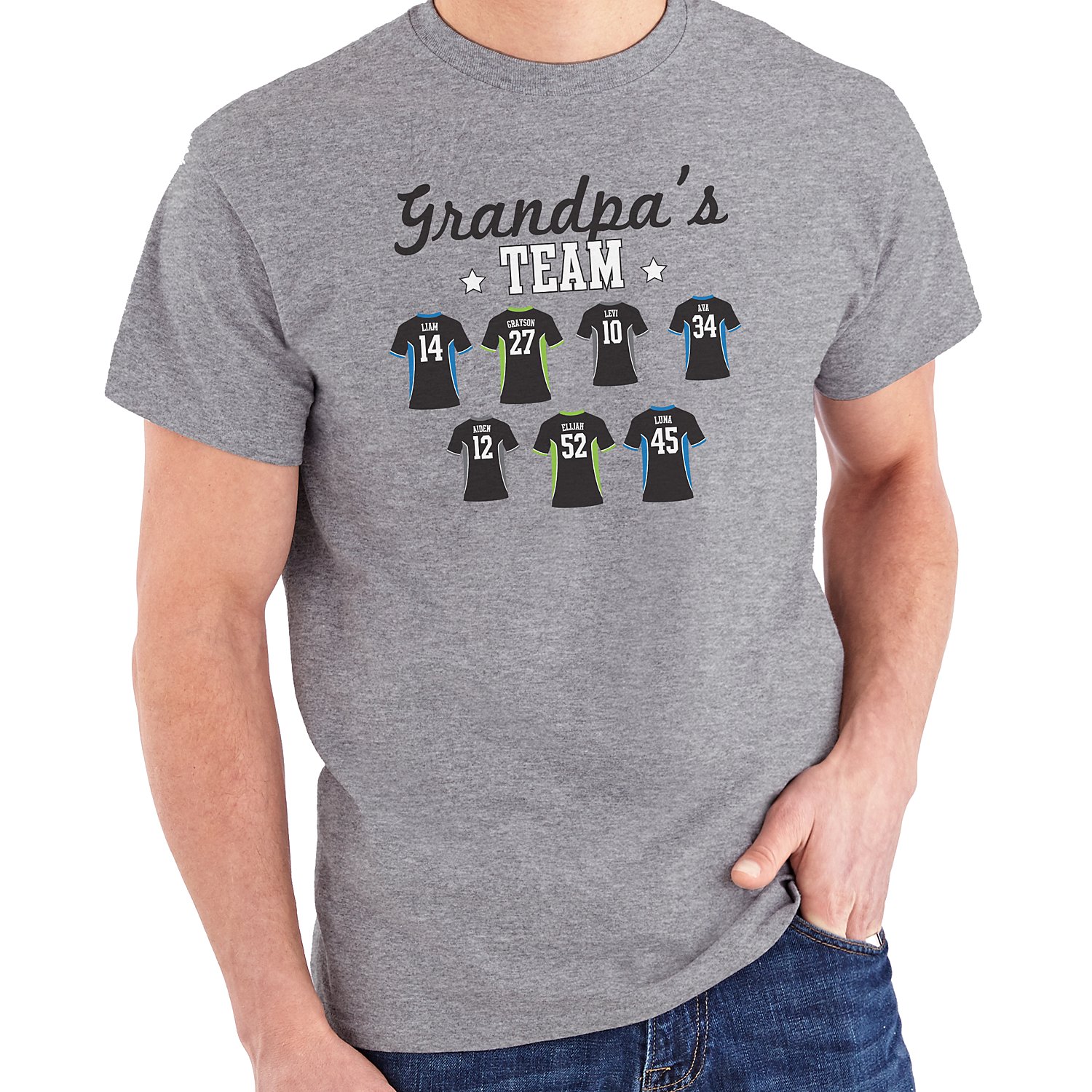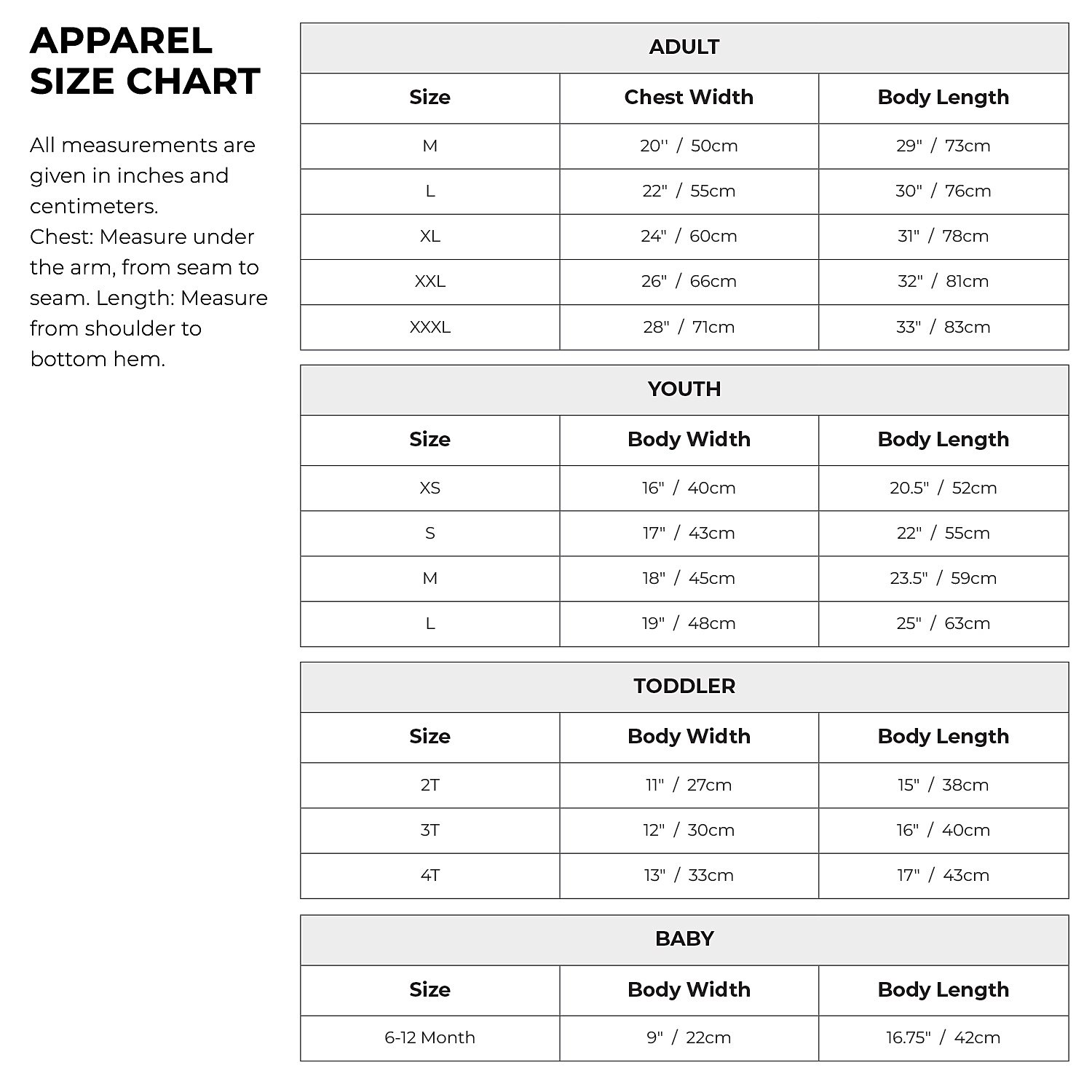 All-Star Family Sports Personalized T-Shirt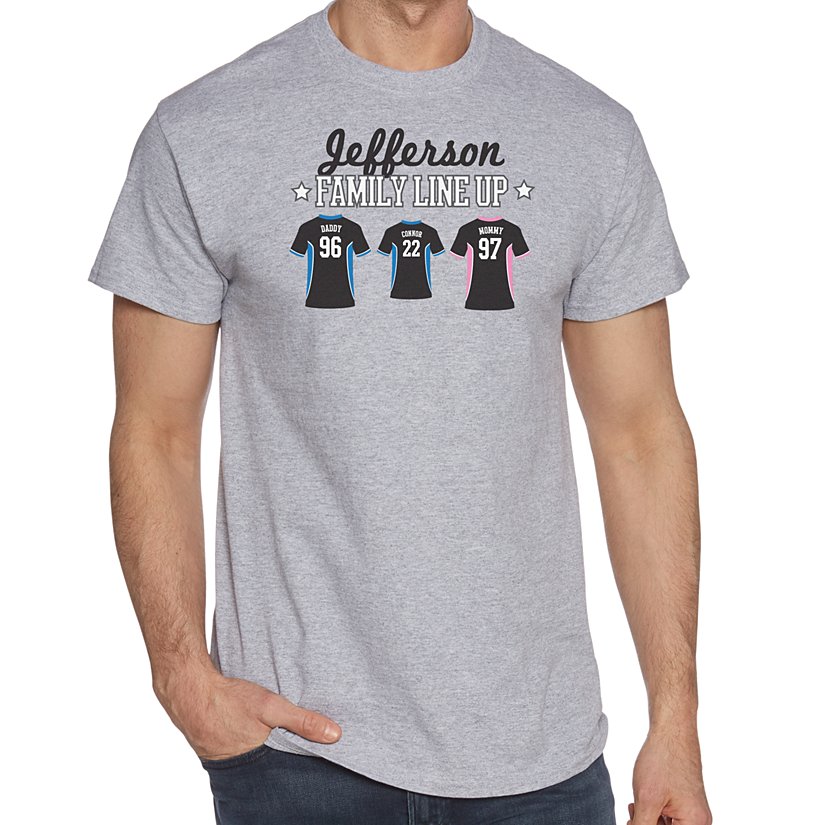 Product Description
Unity is the key to success! Show him that he has the greatest team in the world with this family-inspired sports t-shirt. Feature all his children or grandchildren on his top-choice lineup, and it'll be clear who he'll always root for.
Customize with a 2-line message (12 characters for the first line and 16 characters for the second) and add 1-8 Small or Large jerseys, each personalized with a name up to 12 characters and a jersey number
Made of soft, comfortable 100% cotton
Select from blue, red, pink, green, yellow, orange, purple, gray or teal jerseys
Men's sizes M-2XL
Machine washable for effortless care
All-Star Family Sports Personalized T-Shirt
PERFECT GIFT GUARANTEE Your personalized gift or home decor item is guaranteed to delight! We'll make sure you're 100% satisfied, or your money back.
Unity is the key to success! Show him that he has the greatest team in the world with this family-inspired sports t-shirt. Feature all his children or grandchildren on his top-choice lineup, and it'll be clear who he'll always root for.

Customize with a 2-line message (12 characters for the first line and 16 characters for the second) and add 1-8 Small or Large jerseys, each personalized with a name up to 12 characters and a jersey number
Made of soft, comfortable 100% cotton
Select from blue, red, pink, green, yellow, orange, purple, gray or teal jerseys
Men's sizes M-2XL
Machine washable for effortless care