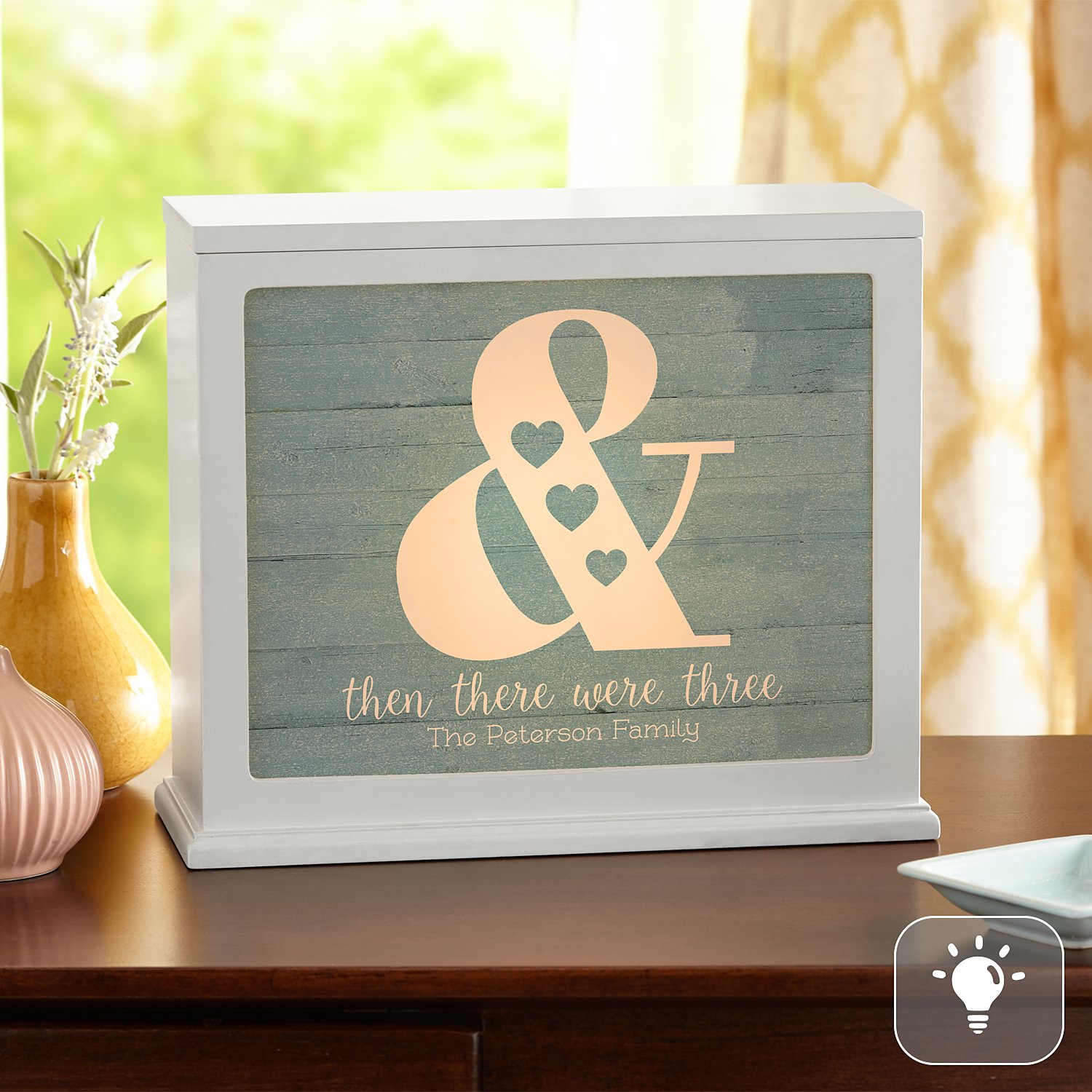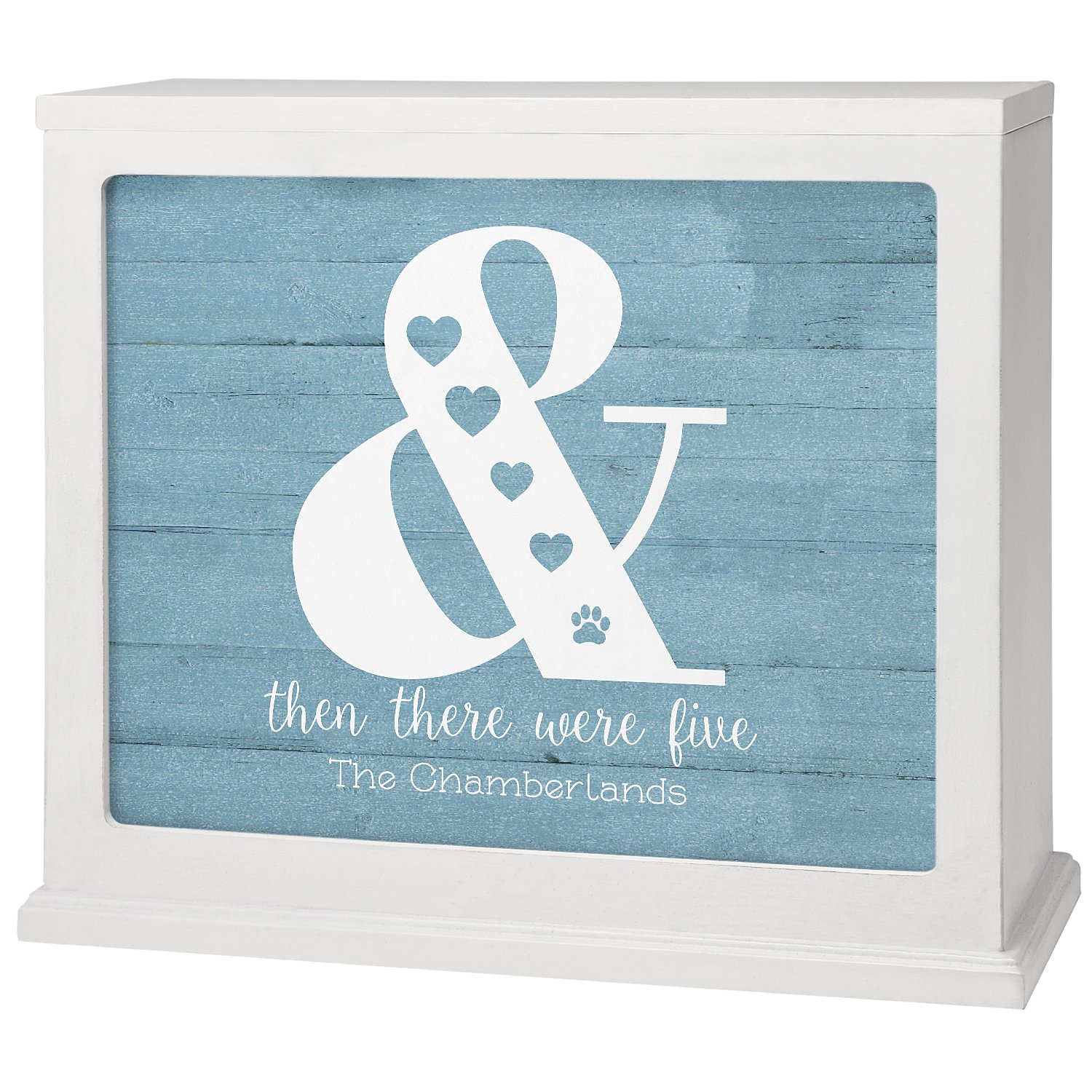 And Then There Were... Personalized Decorative Light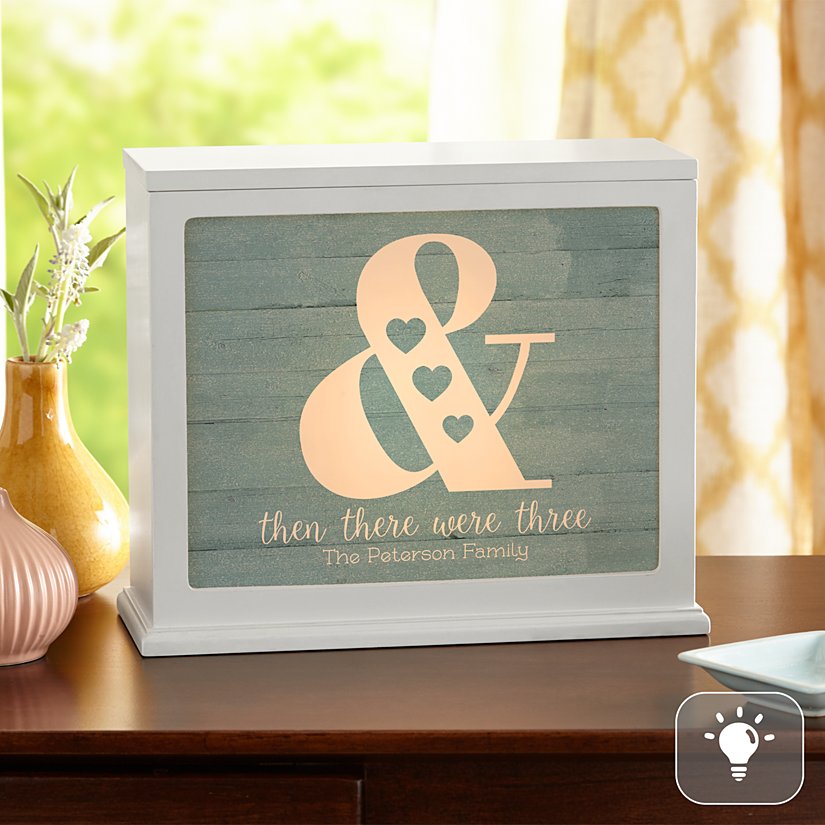 Product Description
For a family celebrating a new member, present a gift that radiates charm and love. This delightful accent light is perfect for illuminating their blessings.
Customize with a 1-line message of up to 35 characters and 3 to 6 icons: select from Large Heart, Small Heart, or Paw Print
Crafted from wood and acrylic
Dimensions: 4.375"D x 8.75"H x 10.25"W
Comes with a power cord featuring an on/off switch
Equipped with a 7W Type C bulb
For indoor use only
This item cannot be gift boxed
And Then There Were... Personalized Decorative Light
PERFECT GIFT GUARANTEE Your personalized gift or home decor item is guaranteed to delight! We'll make sure you're 100% satisfied, or your money back.
For a family celebrating a new member, present a gift that radiates charm and love. This delightful accent light is perfect for illuminating their blessings.

Customize with a 1-line message of up to 35 characters and 3 to 6 icons: select from Large Heart, Small Heart, or Paw Print
Crafted from wood and acrylic
Dimensions: 4.375"D x 8.75"H x 10.25"W
Comes with a power cord featuring an on/off switch
Equipped with a 7W Type C bulb
For indoor use only
This item cannot be gift boxed