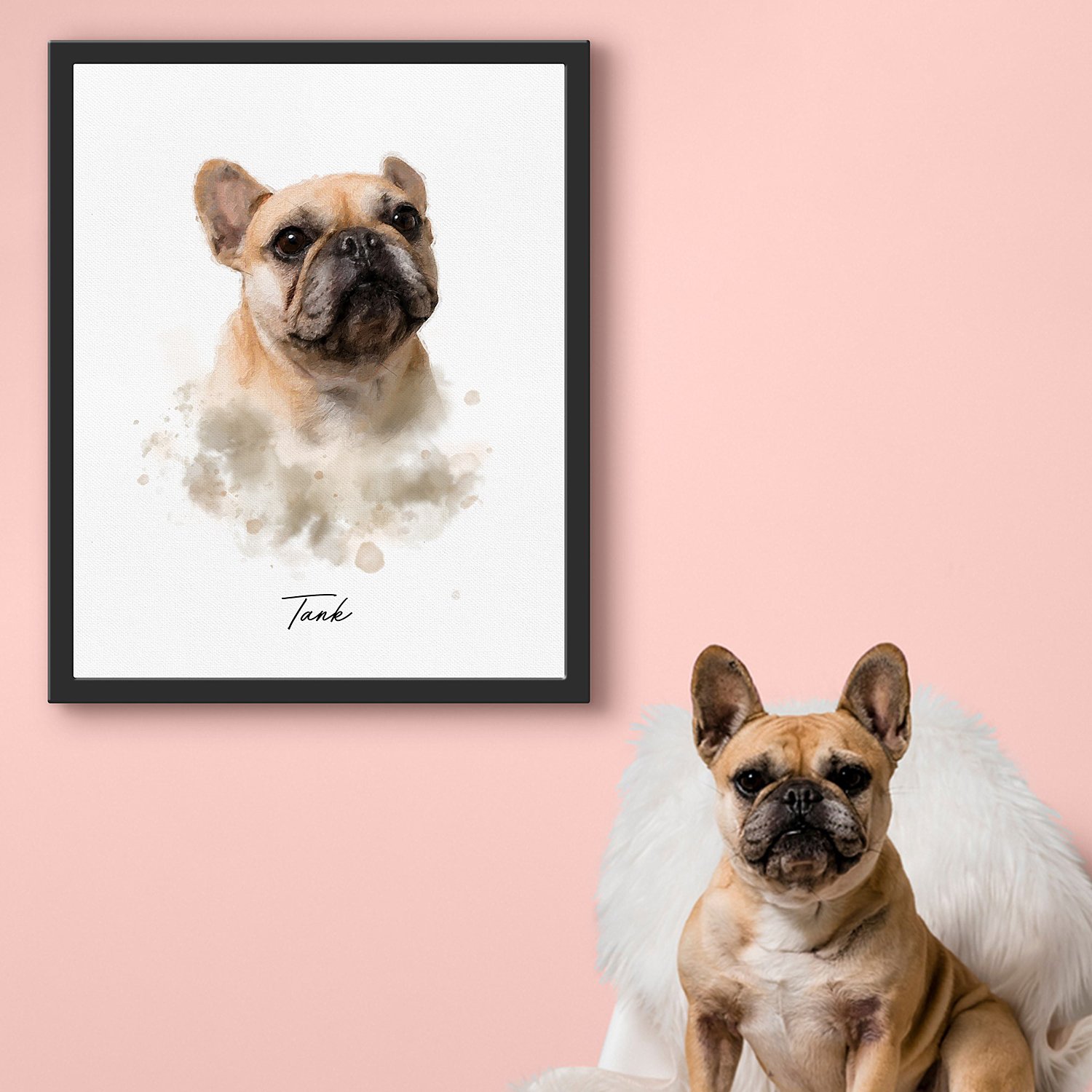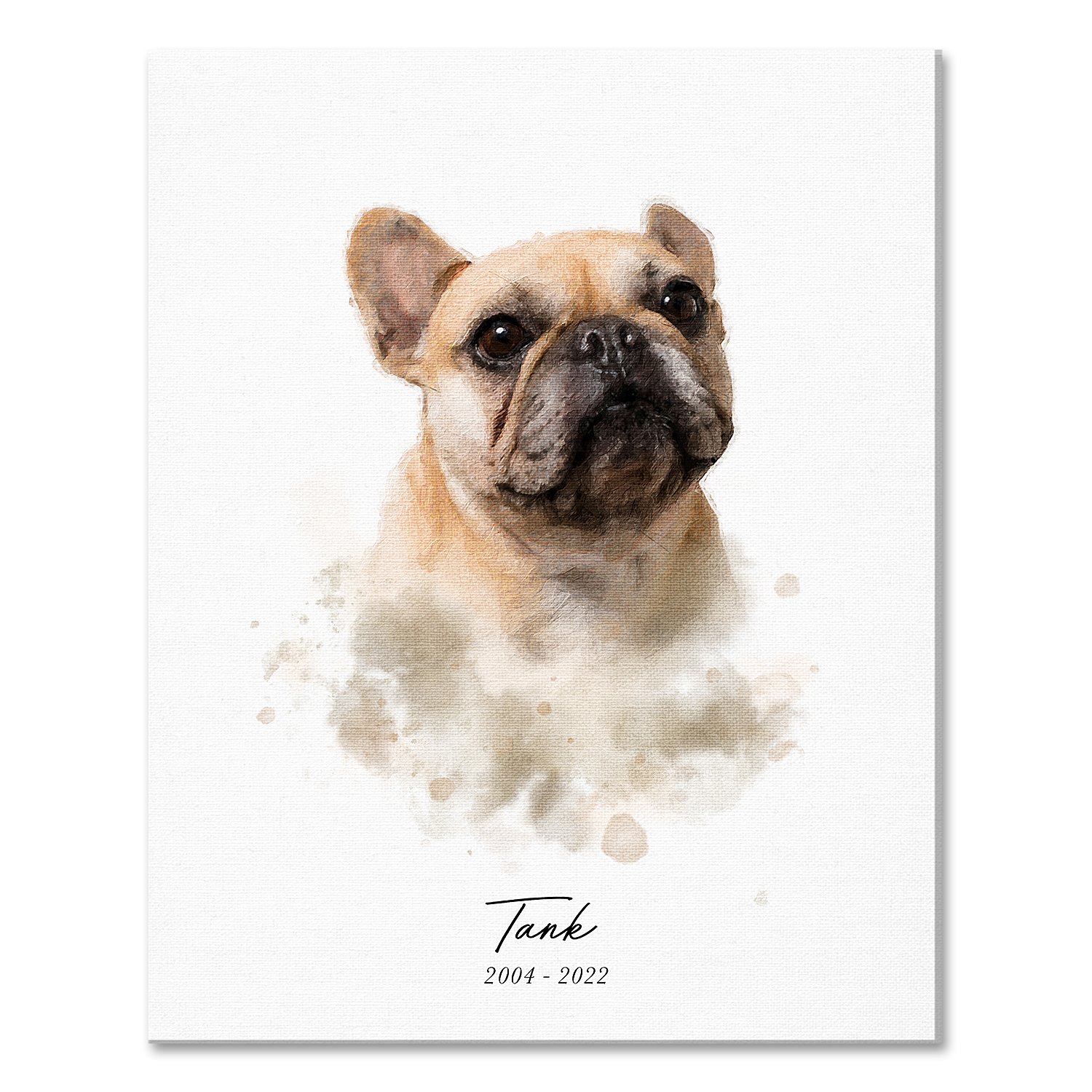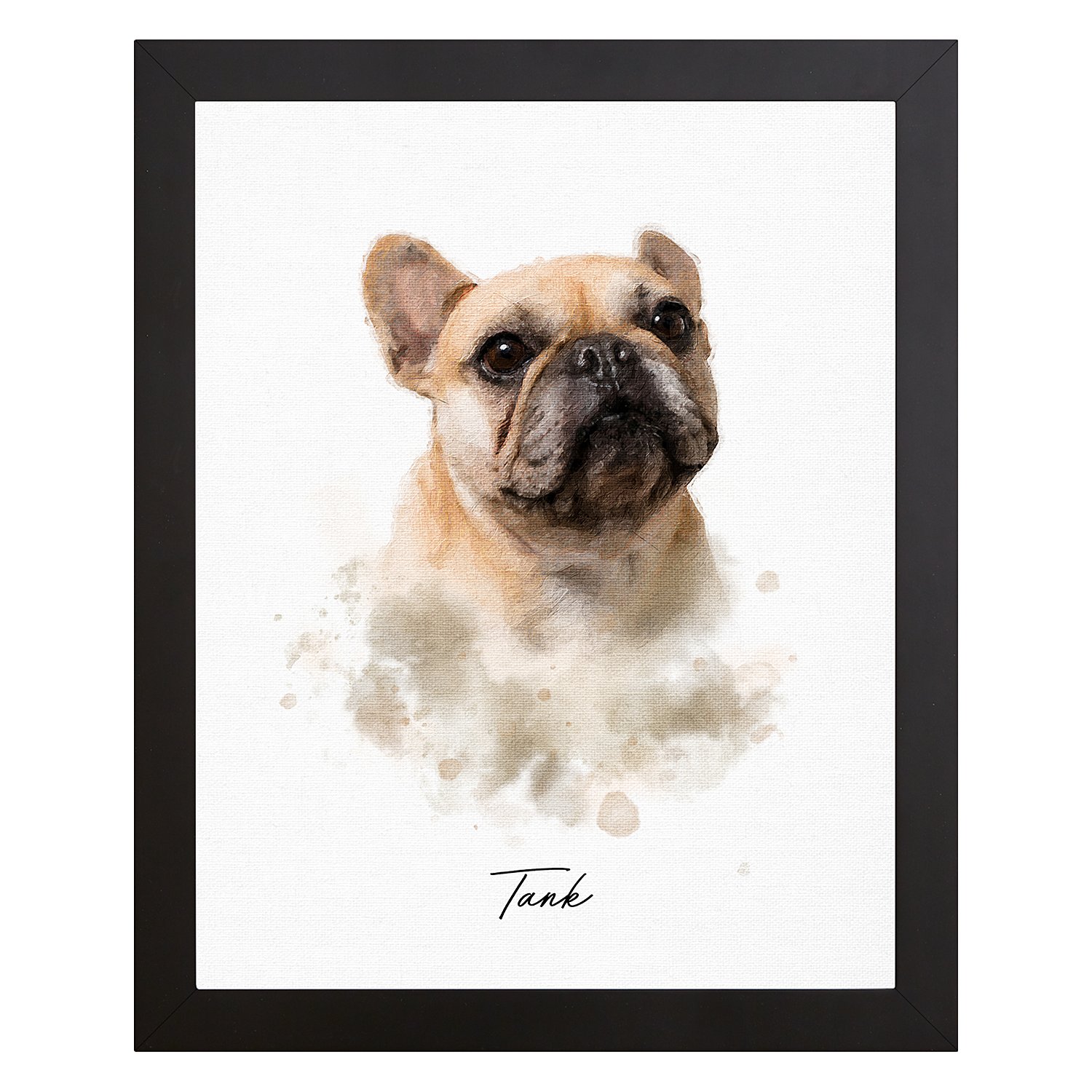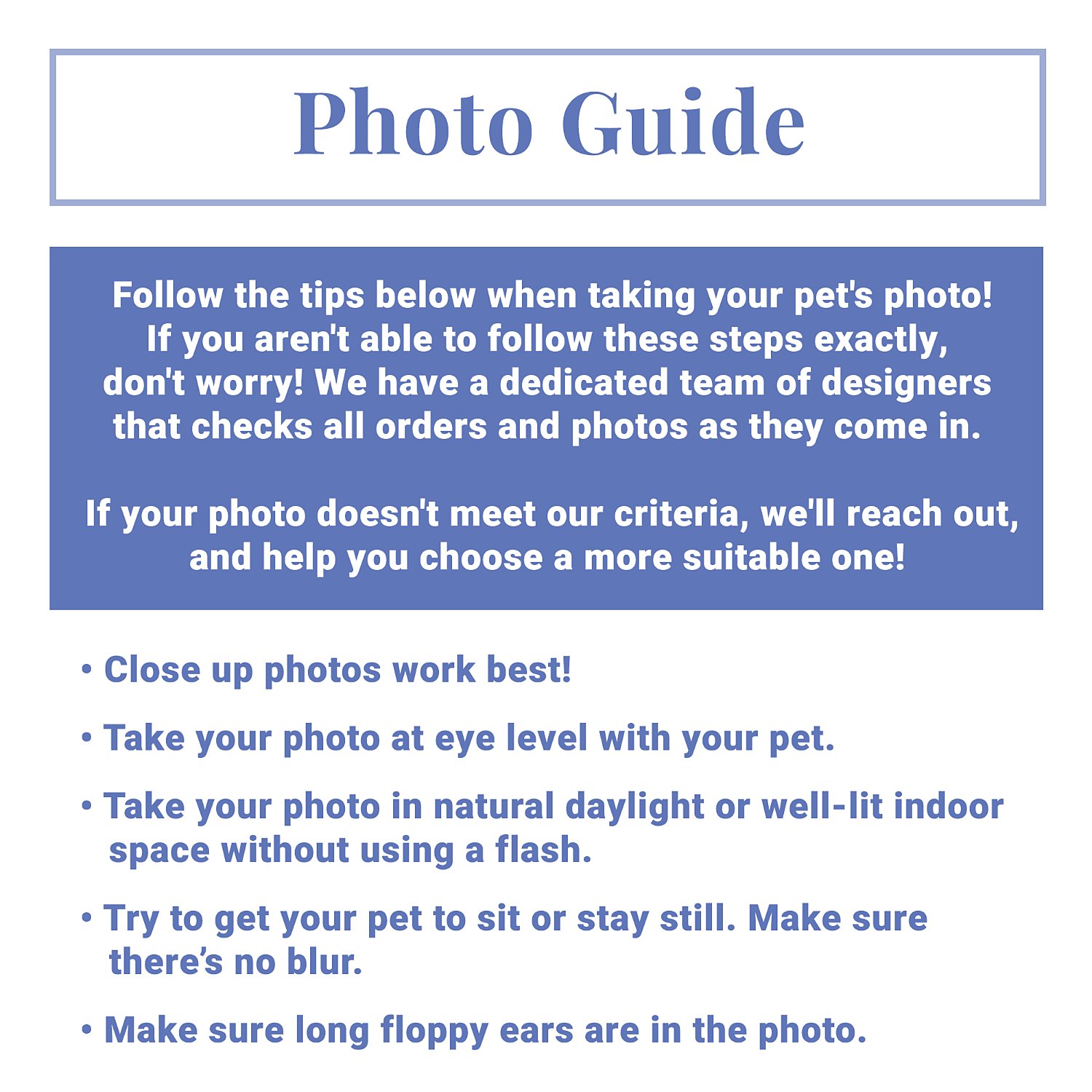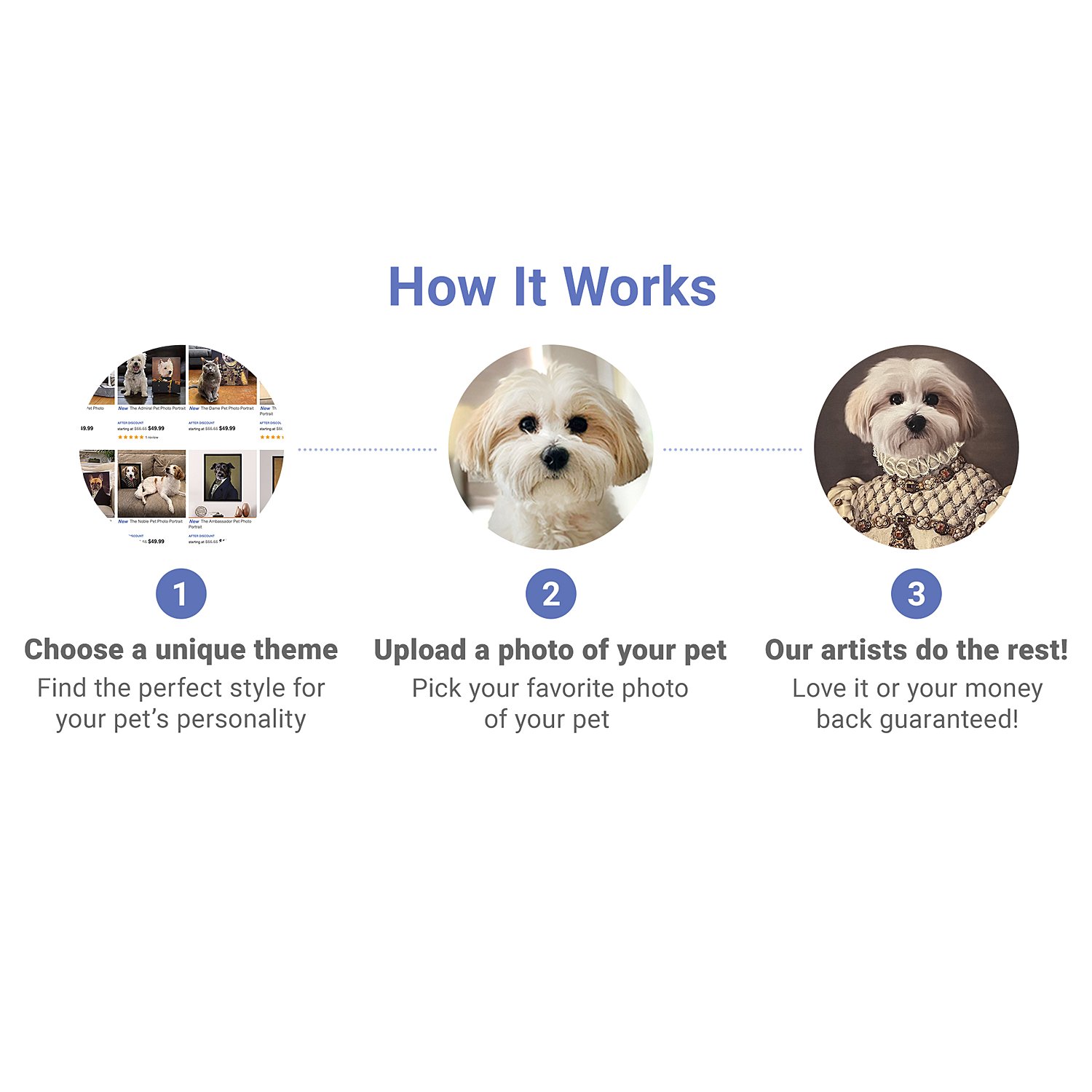 Artistic Customized Pet Portrait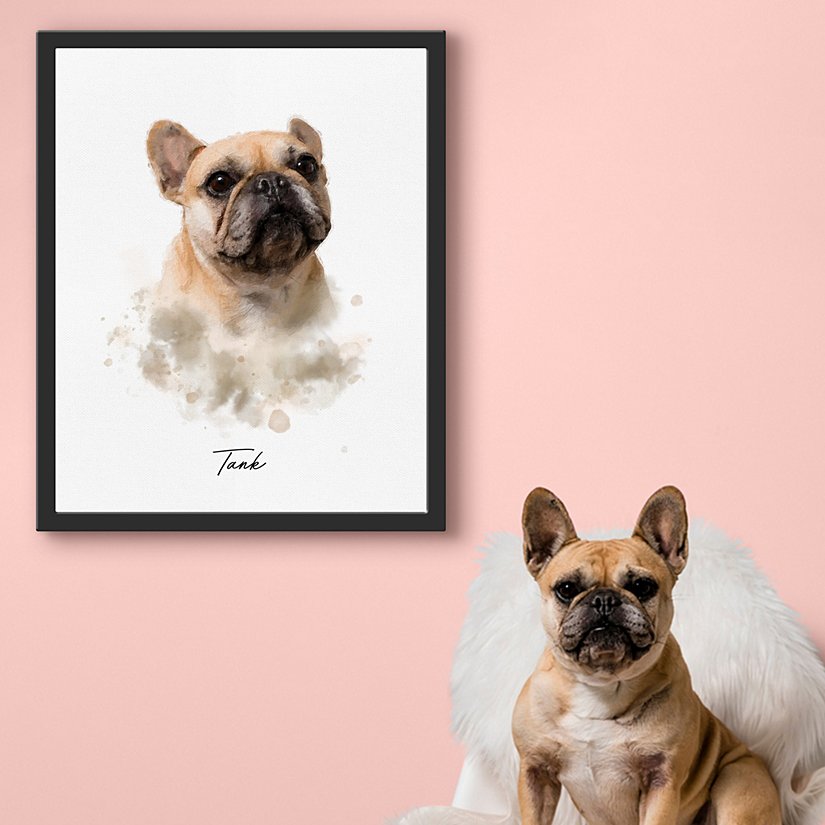 Product Description
Celebrate the ruler of your home with a touch of classic artistry. Display your adorable furry companion's face on your walls and prepare to melt hearts!
A truly bespoke masterpiece capturing your pet's unique personality
Upload your cherished photo and witness your pet transformed into a distinctive, customized portrait
Customize with a name or name and memorial date (up to 12 characters)
Exquisitely printed canvas is stretched over a sturdy wooden frame
Offered in 11"x14", 16"x20" or 18"x24", with framed or unframed options
A proof of your exclusive portrait will be shared for your approval before production begins
Effortless to hang with included sawtooth hangersFollow these guidelines when capturing your pet's photo! If you can't follow these steps precisely, don't fret! Our dedicated team reviews all orders and photos as they arrive. If your photo doesn't meet our standards, we'll get in touch and help you choose a more appropriate one!
Close-up shots work best!
Snap your photo at your pet's eye level
Take your photo in natural daylight, avoiding flash
Encourage your pet to sit or stay still to prevent blur
Ensure long floppy ears are visible in the photo and not out of frame
Artistic Customized Pet Portrait
PERFECT GIFT GUARANTEE Your personalized gift or home decor item is guaranteed to delight! We'll make sure you're 100% satisfied, or your money back.
Celebrate the ruler of your home with a touch of classic artistry. Display your adorable furry companion's face on your walls and prepare to melt hearts!

A truly bespoke masterpiece capturing your pet's unique personality
Upload your cherished photo and witness your pet transformed into a distinctive, customized portrait
Customize with a name or name and memorial date (up to 12 characters)
Exquisitely printed canvas is stretched over a sturdy wooden frame
Offered in 11"x14", 16"x20" or 18"x24", with framed or unframed options
A proof of your exclusive portrait will be shared for your approval before production begins
Effortless to hang with included sawtooth hangersFollow these guidelines when capturing your pet's photo! If you can't follow these steps precisely, don't fret! Our dedicated team reviews all orders and photos as they arrive. If your photo doesn't meet our standards, we'll get in touch and help you choose a more appropriate one!
Close-up shots work best!
Snap your photo at your pet's eye level
Take your photo in natural daylight, avoiding flash
Encourage your pet to sit or stay still to prevent blur
Ensure long floppy ears are visible in the photo and not out of frame