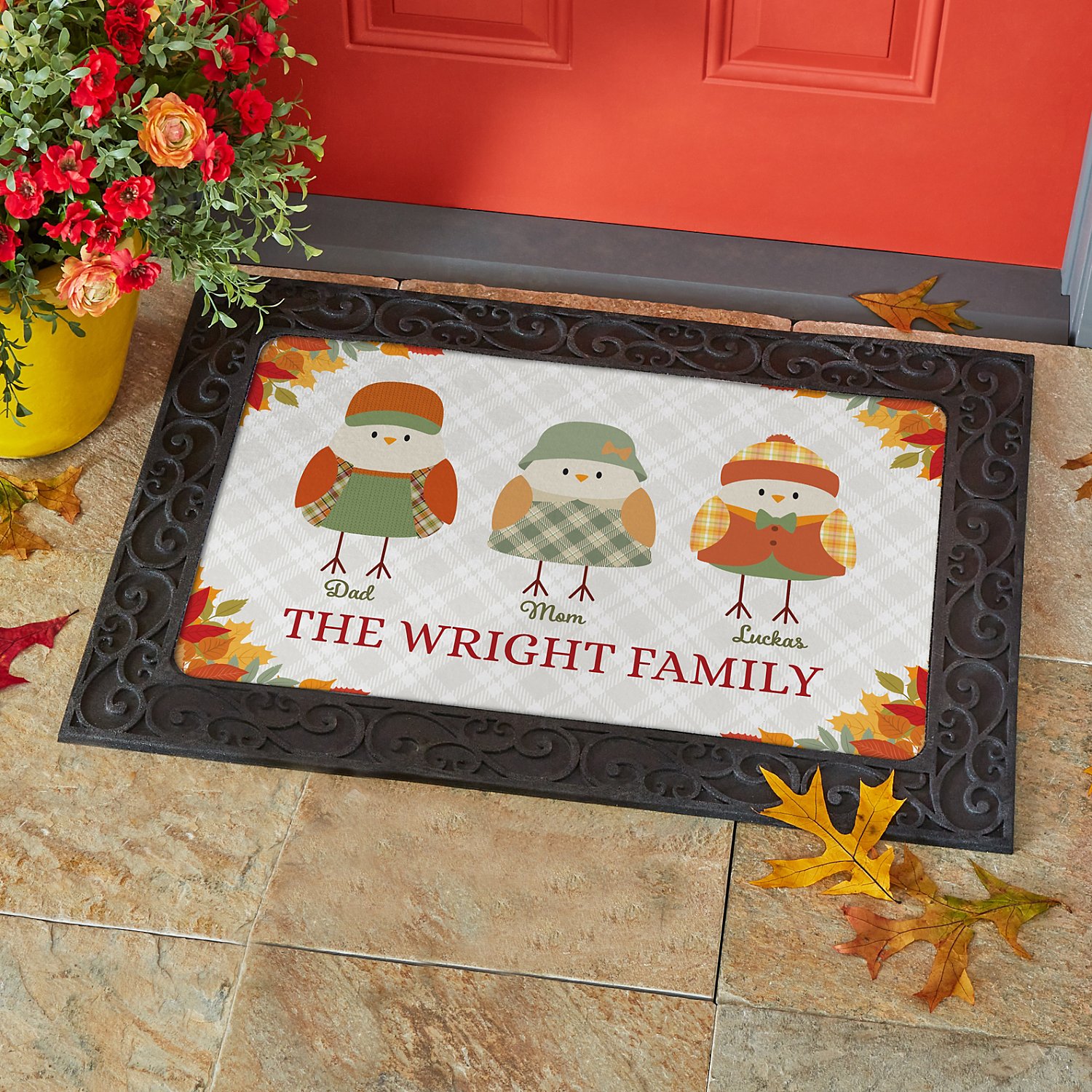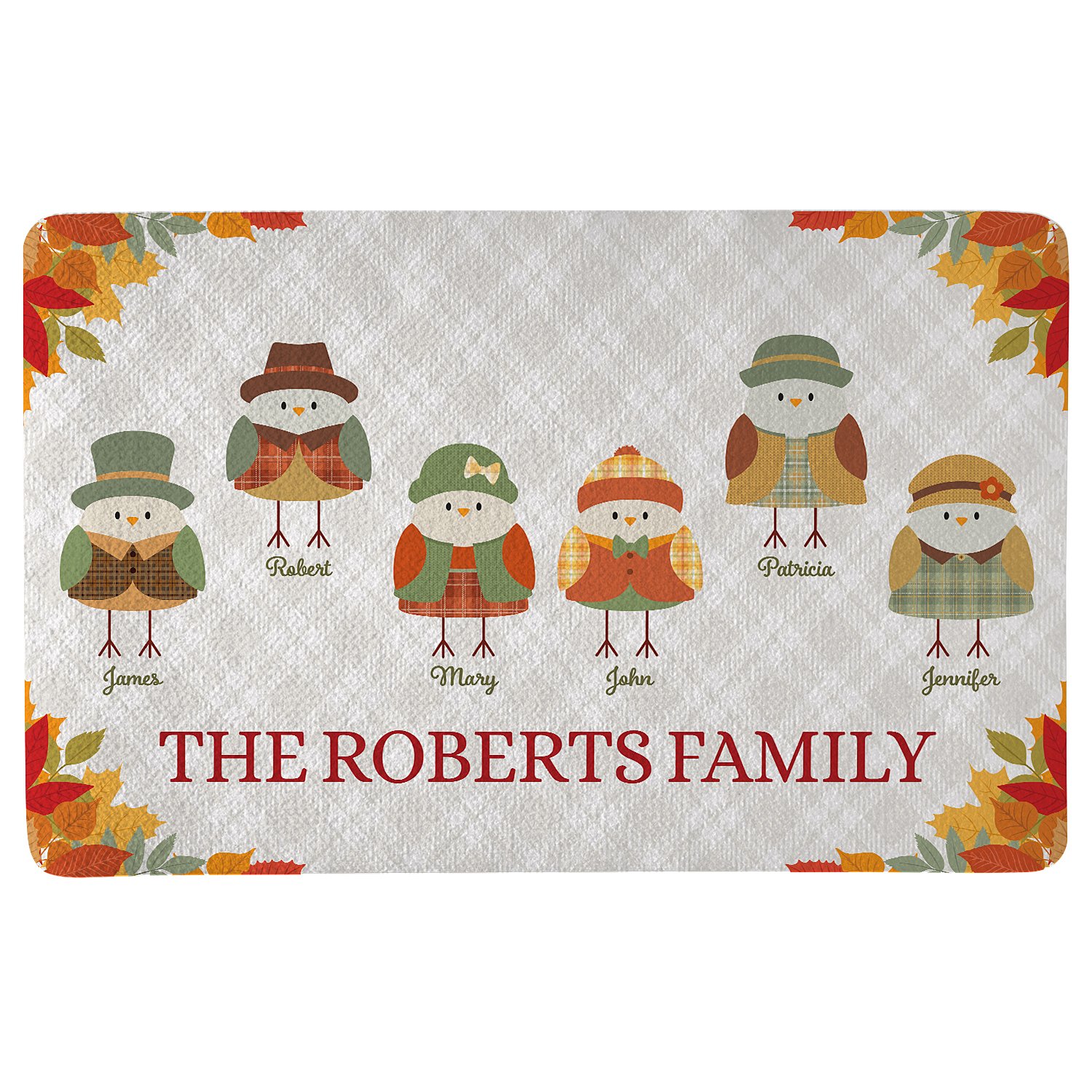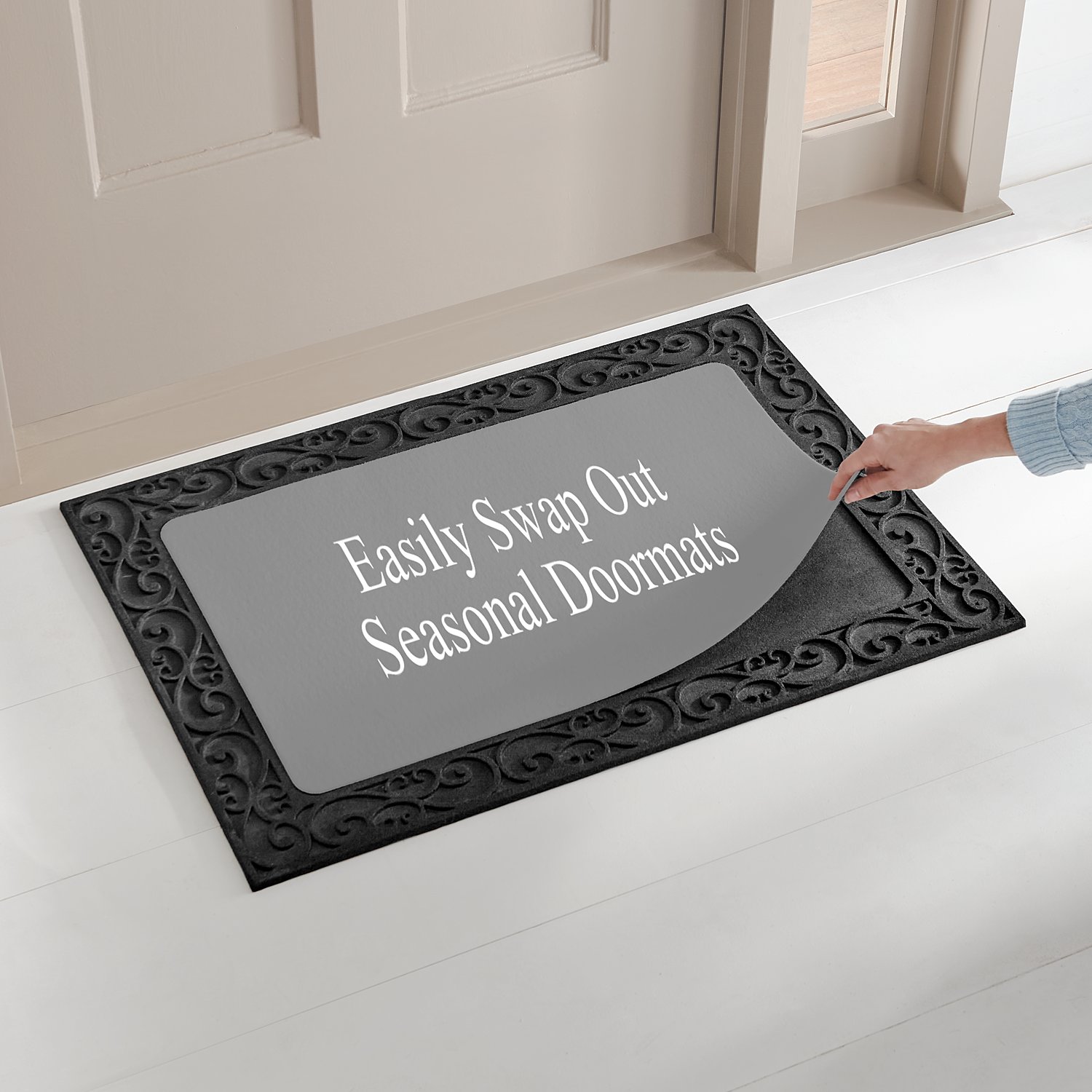 Autumn Birds Personalized Doormat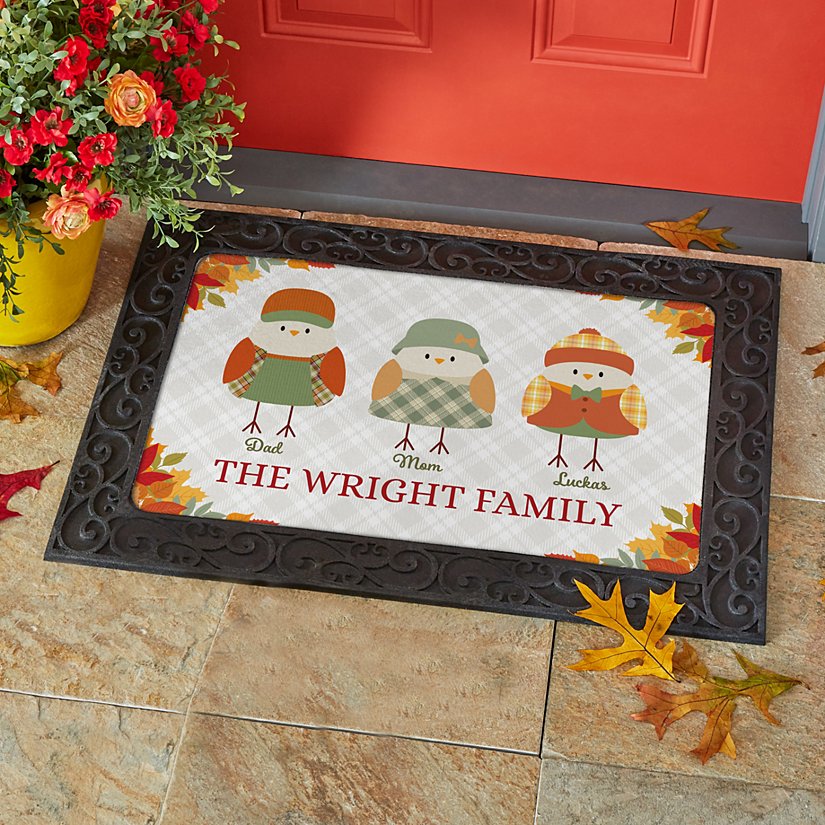 Product Description
Don't hesitate, step right in…we're embracing the fall spirit. Welcome your guests with the assistance of these adorable and snug birds.
Customize with a message (up to 30 characters) and select up to 12 birds, each personalized with any name (up to 10 characters)
Crafted from easy-to-clean poly fabric with a non-slip backing for safety
Available in sizes 17" x 27" and 24" x 36", with or without a holder
Decorative scrollwork holder measures 23.5" x 33.5" or 30.5" x 42.5" and is made of 100% recycled rubber, featuring drainage holes at the bottom
Weather-resistant, suitable for indoor or outdoor use
Easily cleaned with soap and water
Gift box not available
Due to size and packaging requirements, item will ship separately from other items in your order and an oversized item fee may apply at checkout
New

Autumn Birds Personalized Doormat
PERFECT GIFT GUARANTEE Your personalized gift or home decor item is guaranteed to delight! We'll make sure you're 100% satisfied, or your money back.
Don't hesitate, step right in…we're embracing the fall spirit. Welcome your guests with the assistance of these adorable and snug birds.

Customize with a message (up to 30 characters) and select up to 12 birds, each personalized with any name (up to 10 characters)
Crafted from easy-to-clean poly fabric with a non-slip backing for safety
Available in sizes 17" x 27" and 24" x 36", with or without a holder
Decorative scrollwork holder measures 23.5" x 33.5" or 30.5" x 42.5" and is made of 100% recycled rubber, featuring drainage holes at the bottom
Weather-resistant, suitable for indoor or outdoor use
Easily cleaned with soap and water
Gift box not available
Due to size and packaging requirements, item will ship separately from other items in your order and an oversized item fee may apply at checkout