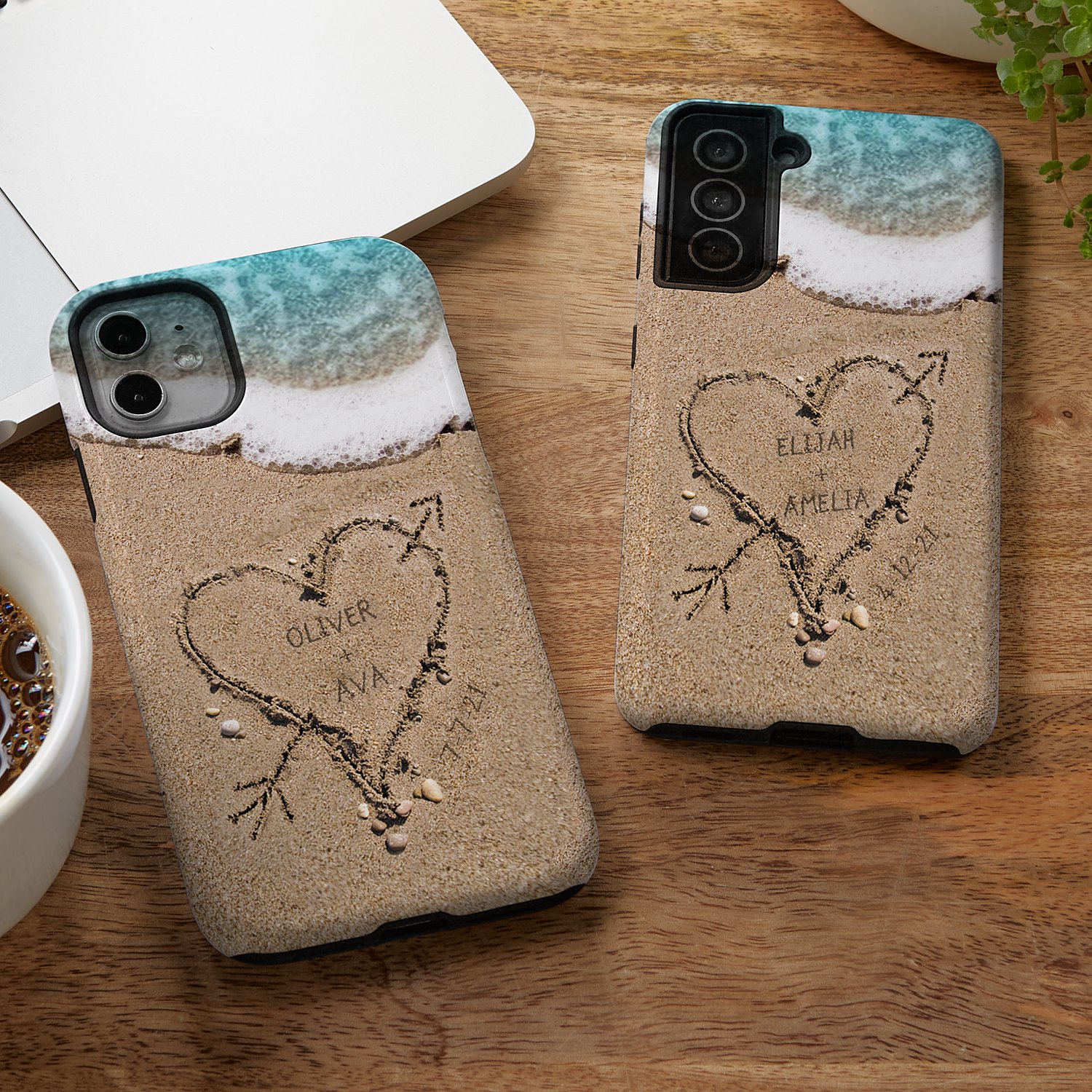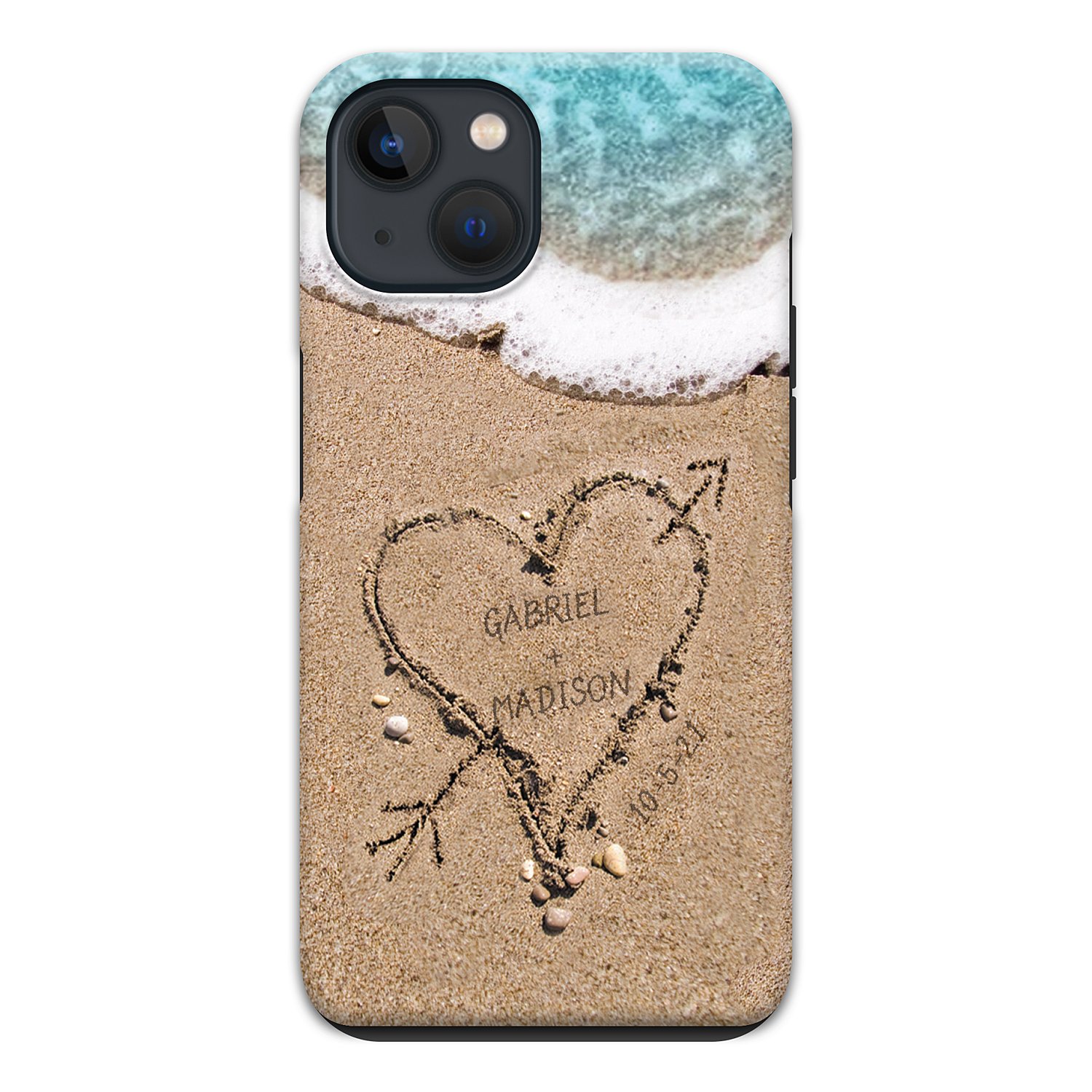 Beach Romance Personalized Phone Case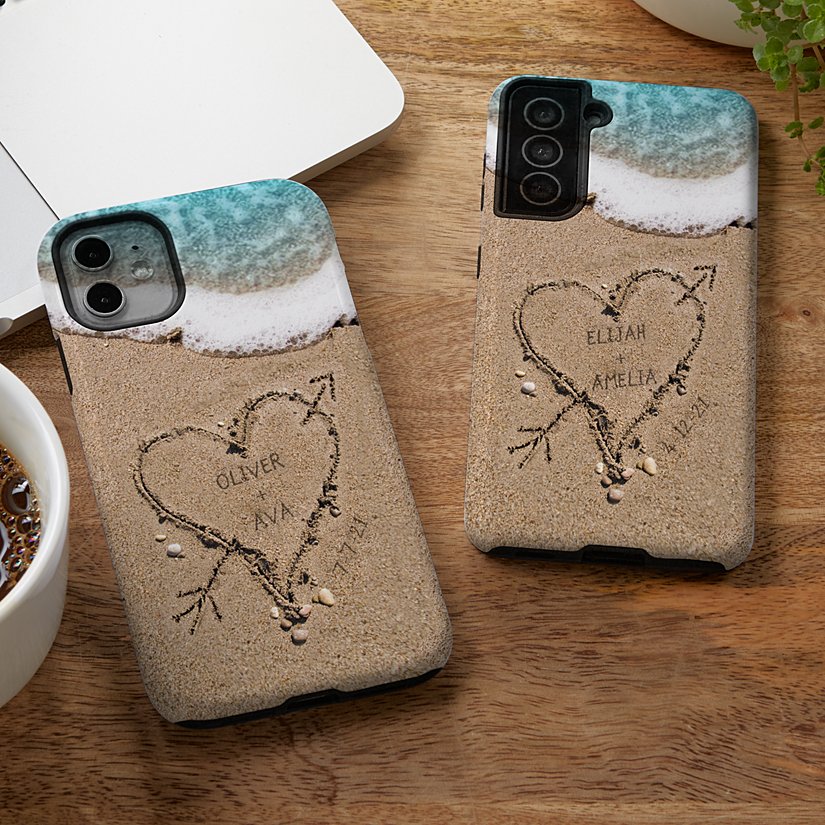 Product Description
A heartfelt message etched in the sand captures your love story on this enchanting phone case. The perfect gift for a beach-loving bride-to-be!
Customize with a 3-line message, up to 12 characters on the first line, up to 10 characters on the second line, and up to 8 characters on the third line, with an optional numeric date/year
Made from durable polycarbonate
Compatible with iPhone 11, iPhone 11 Pro, iPhone 11 Pro Max, iPhone 12 Pro, iPhone 12 Pro Max, iPhone 12, iPhone 12 Mini, iPhone 13 Pro, iPhone 13 Pro Max, iPhone 13, iPhone 13 Mini, Samsung Galaxy S21+5G, Samsung Galaxy S21 Ultra 5G, Samsung Galaxy 21 5G, Samsung Galaxy S20+5G, Samsung Galaxy S20 Ultra 5G, and Samsung Galaxy S20 5G
Beach Romance Personalized Phone Case
PERFECT GIFT GUARANTEE Your personalized gift or home decor item is guaranteed to delight! We'll make sure you're 100% satisfied, or your money back.
A heartfelt message etched in the sand captures your love story on this enchanting phone case. The perfect gift for a beach-loving bride-to-be!

Customize with a 3-line message, up to 12 characters on the first line, up to 10 characters on the second line, and up to 8 characters on the third line, with an optional numeric date/year
Made from durable polycarbonate
Compatible with iPhone 11, iPhone 11 Pro, iPhone 11 Pro Max, iPhone 12 Pro, iPhone 12 Pro Max, iPhone 12, iPhone 12 Mini, iPhone 13 Pro, iPhone 13 Pro Max, iPhone 13, iPhone 13 Mini, Samsung Galaxy S21+5G, Samsung Galaxy S21 Ultra 5G, Samsung Galaxy 21 5G, Samsung Galaxy S20+5G, Samsung Galaxy S20 Ultra 5G, and Samsung Galaxy S20 5G