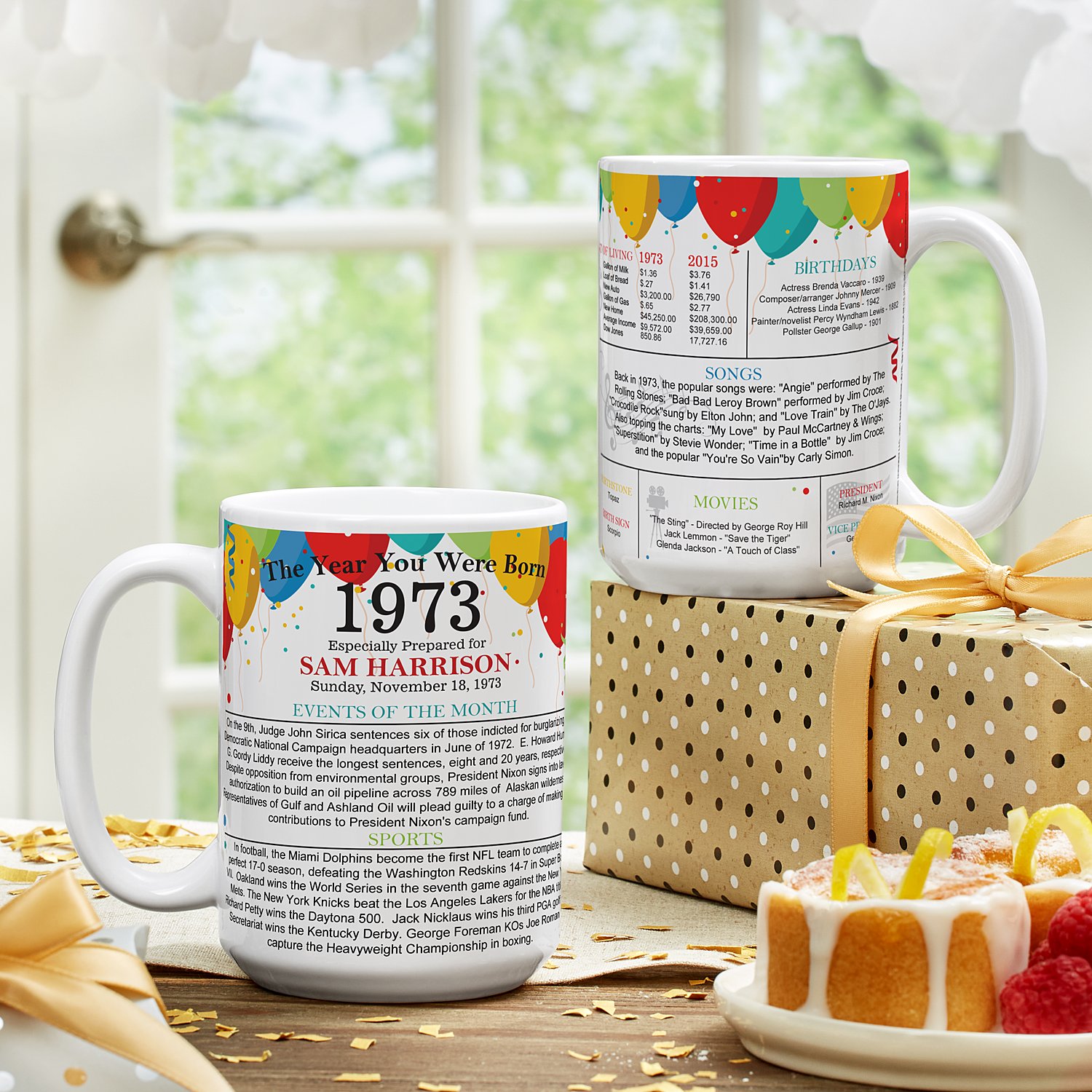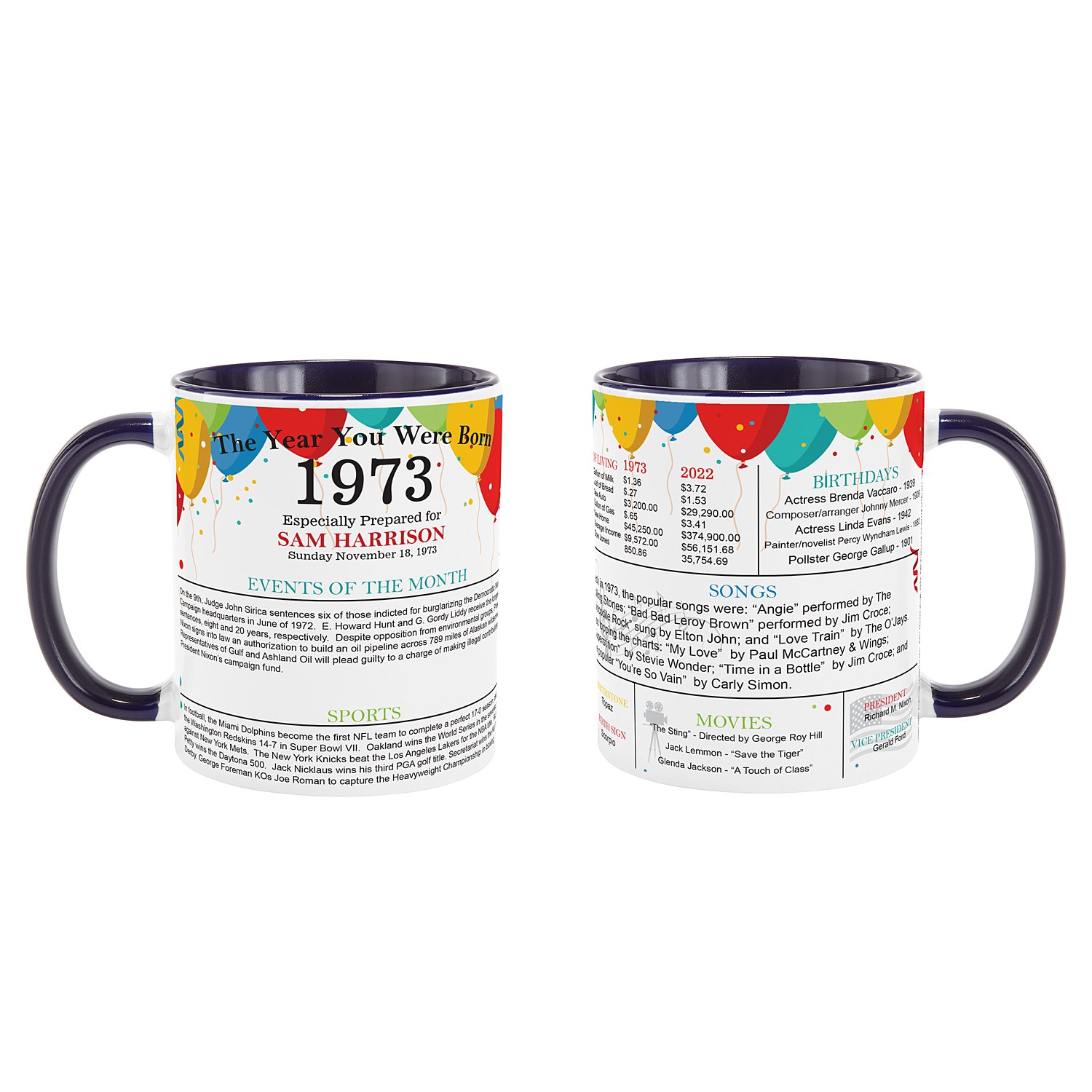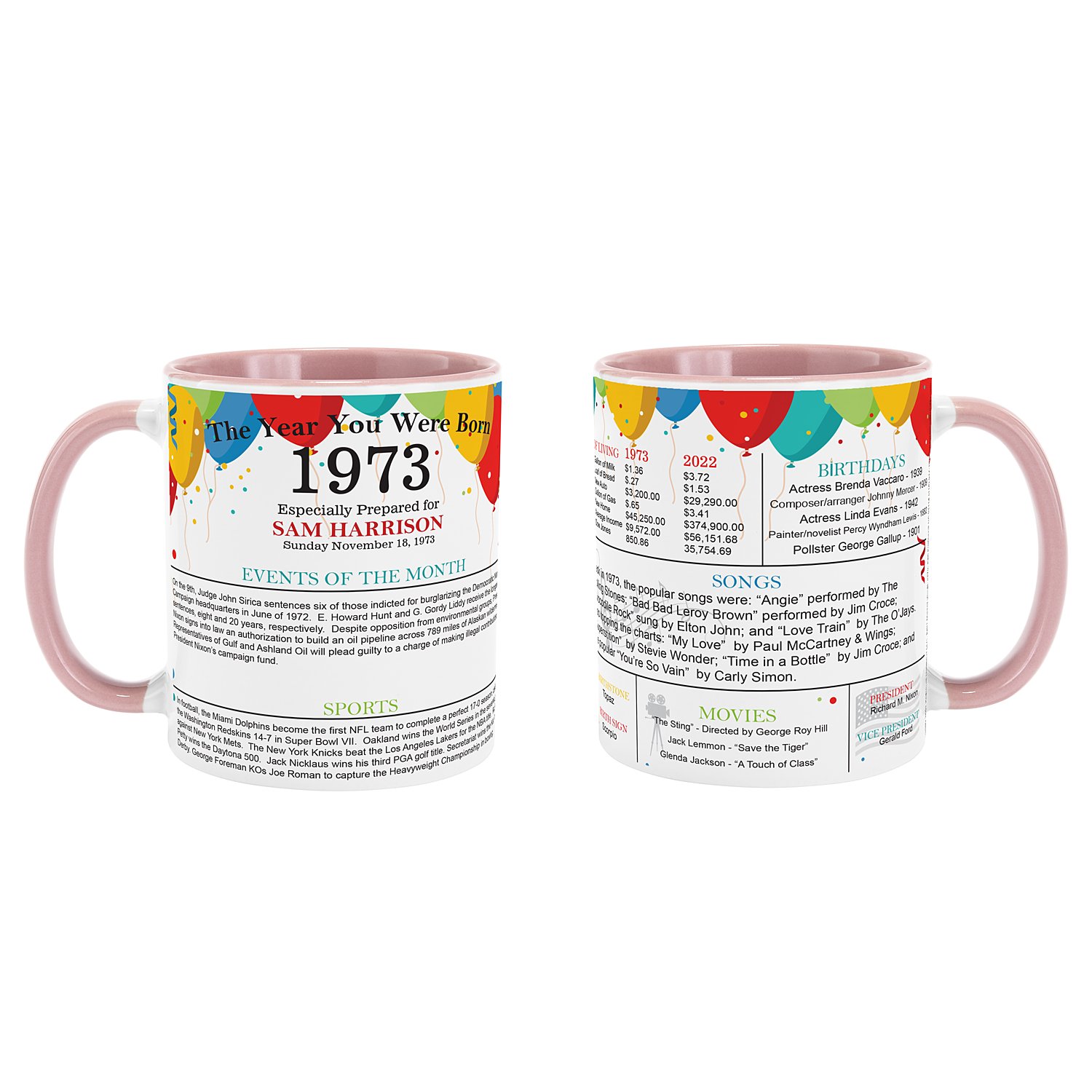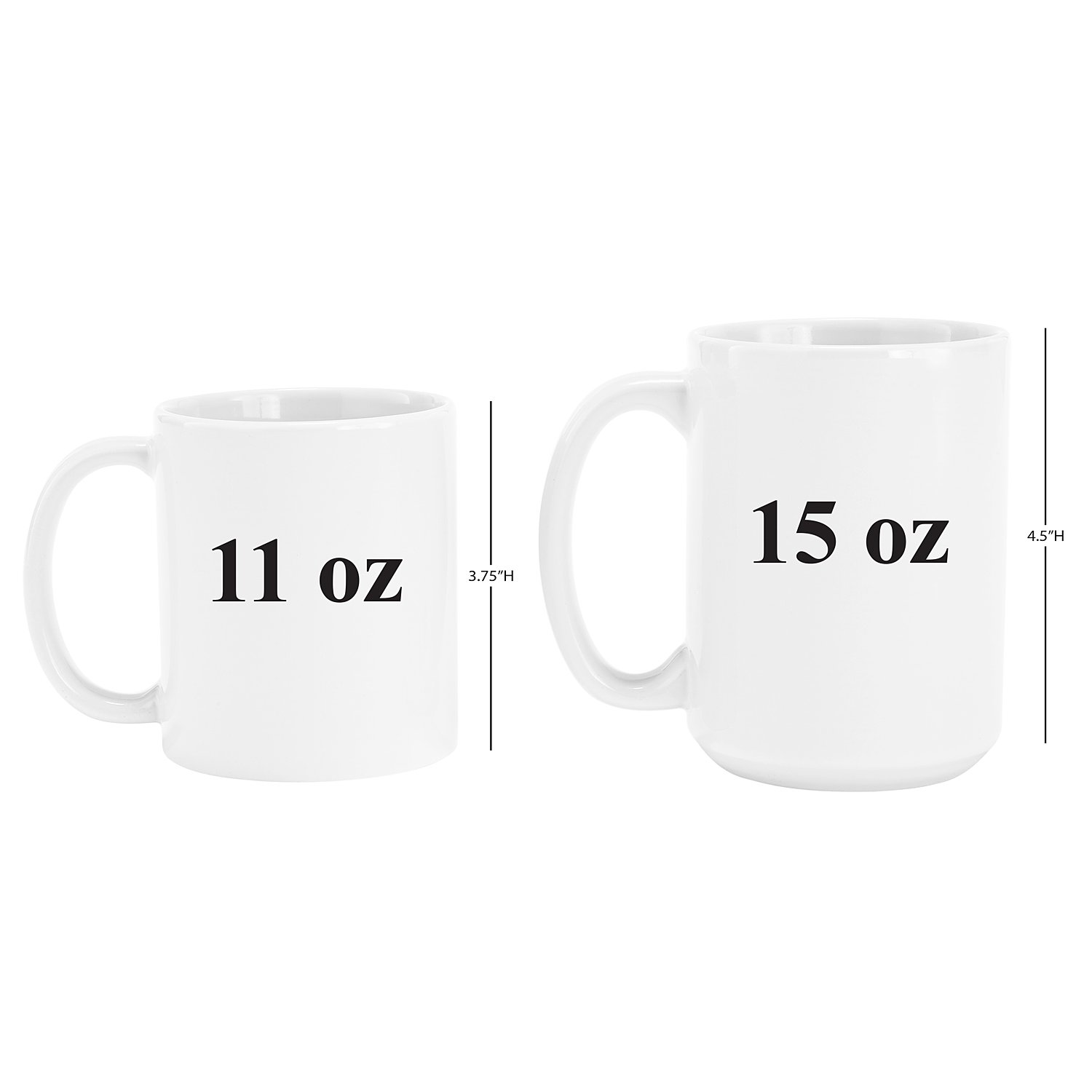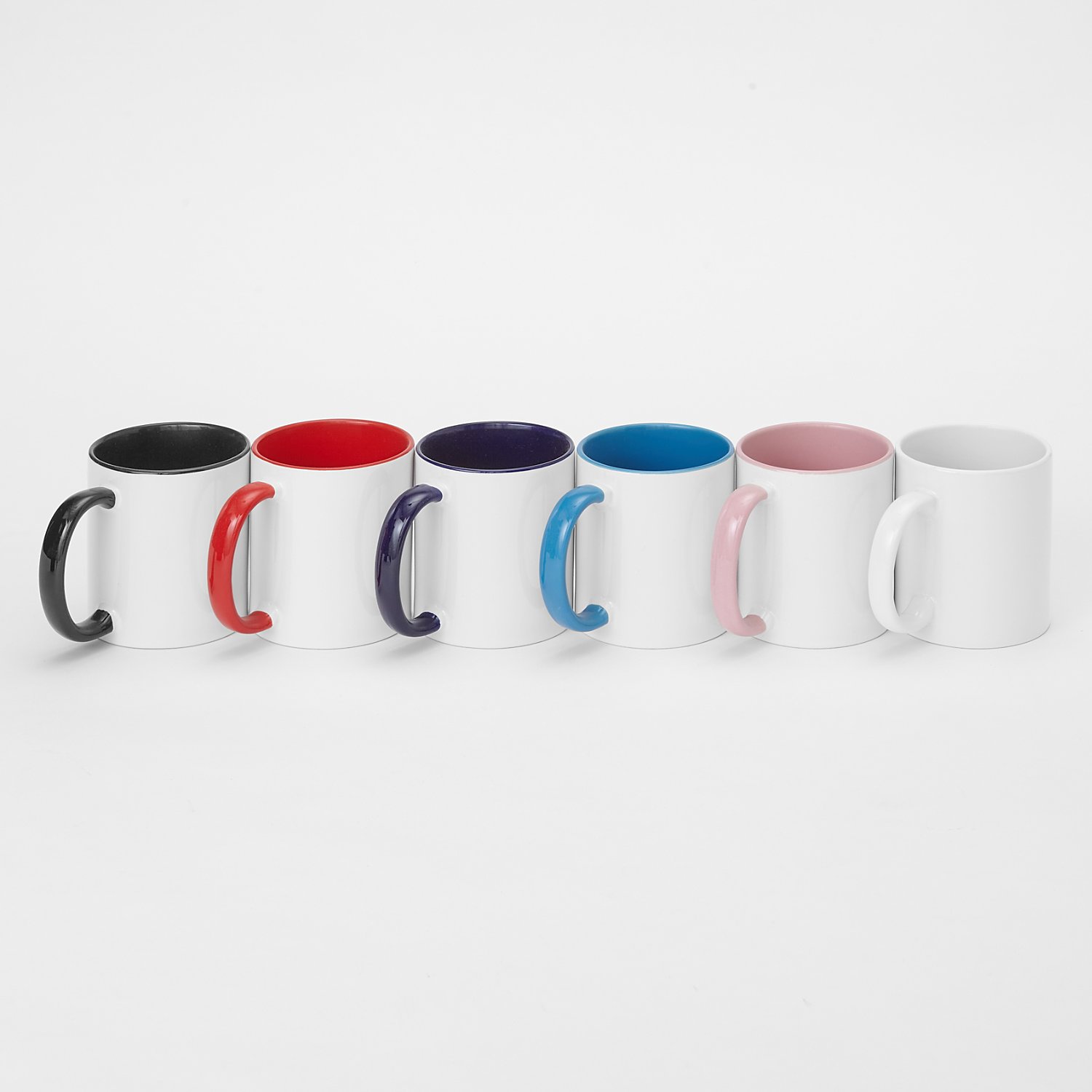 Birth Year Memories Personalized Mug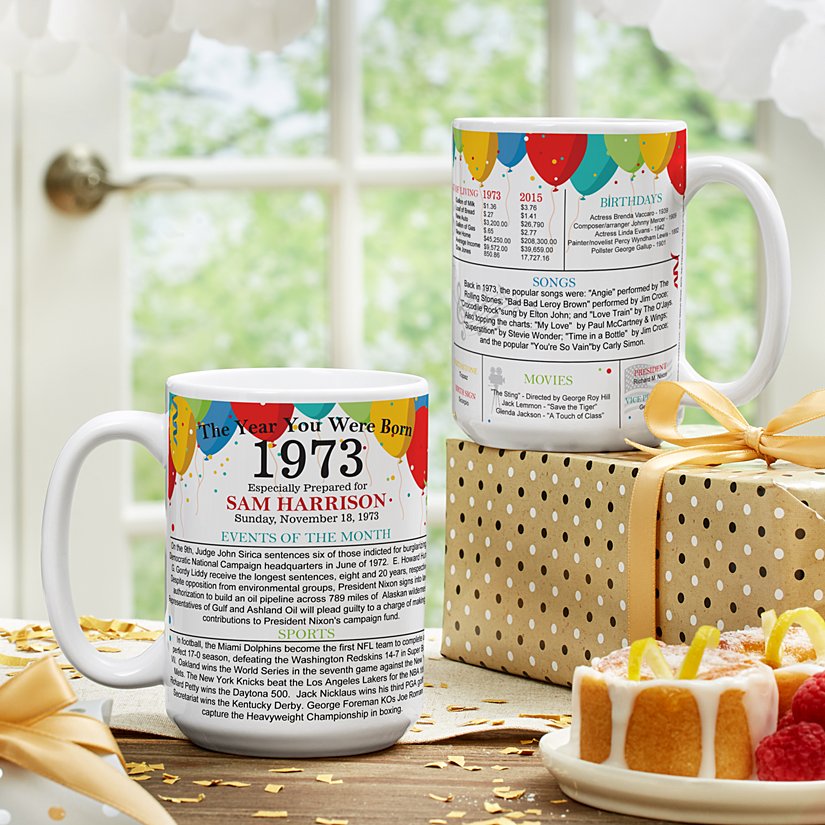 Product Description
That year was truly special! Gift someone a historically accurate mug that offers an interesting read every morning, reminiscing about the year they were born.
Customize with any name (up to 30 characters) and a numeric birth date as MM/DD/YYYY (the mug will display the date as MM DD, YYYY)
Date options available up to the previous year
Current year becomes available in late February/early March of the following year
Crafted from ceramic material
Choose from white 15 oz. or 11 oz. mugs with black, white, navy blue, red, pink or light blue handle and interior
Safe for microwave use
Recommended to hand wash
Birth Year Memories Personalized Mug
PERFECT GIFT GUARANTEE Your personalized gift or home decor item is guaranteed to delight! We'll make sure you're 100% satisfied, or your money back.
That year was truly special! Gift someone a historically accurate mug that offers an interesting read every morning, reminiscing about the year they were born.

Customize with any name (up to 30 characters) and a numeric birth date as MM/DD/YYYY (the mug will display the date as MM DD, YYYY)
Date options available up to the previous year
Current year becomes available in late February/early March of the following year
Crafted from ceramic material
Choose from white 15 oz. or 11 oz. mugs with black, white, navy blue, red, pink or light blue handle and interior
Safe for microwave use
Recommended to hand wash