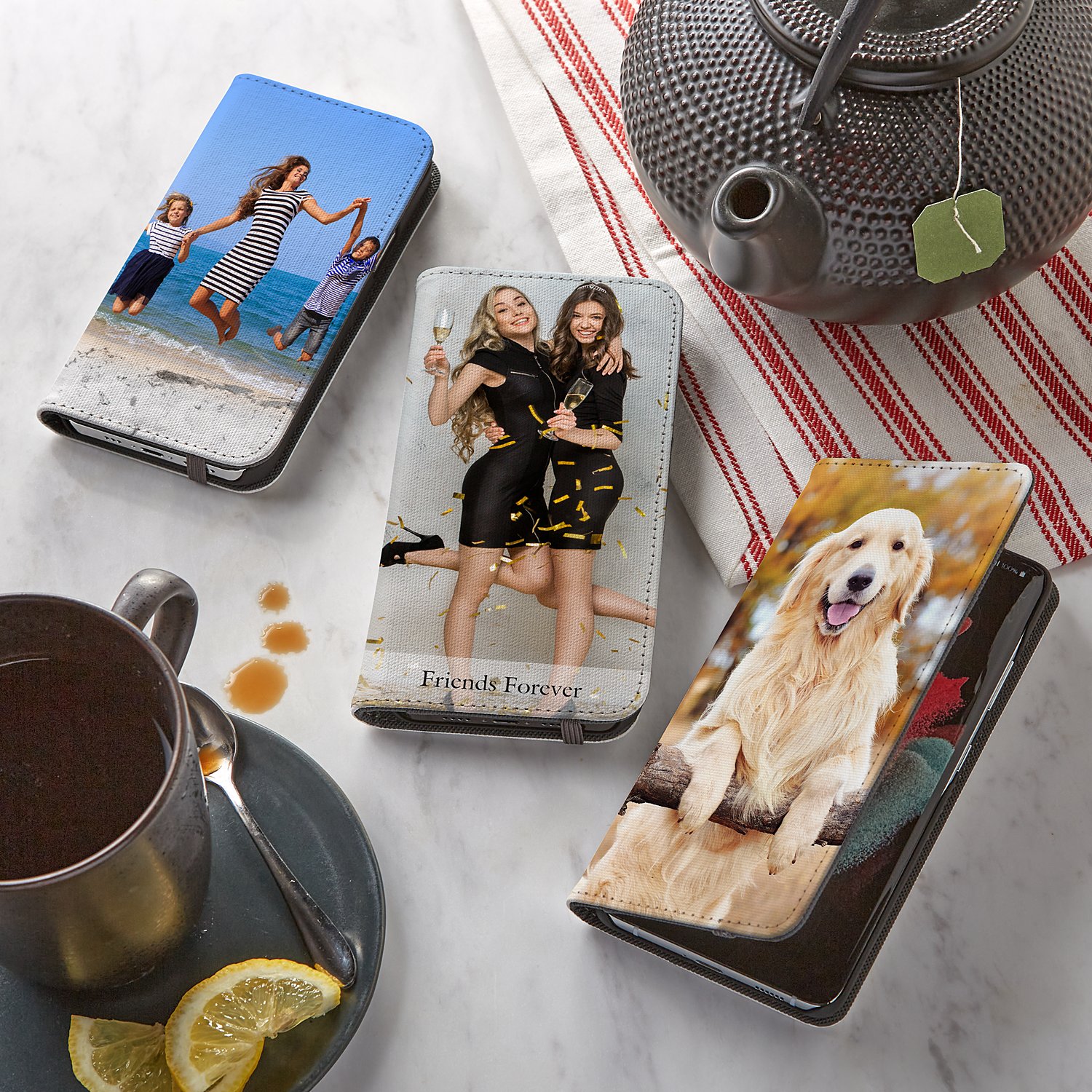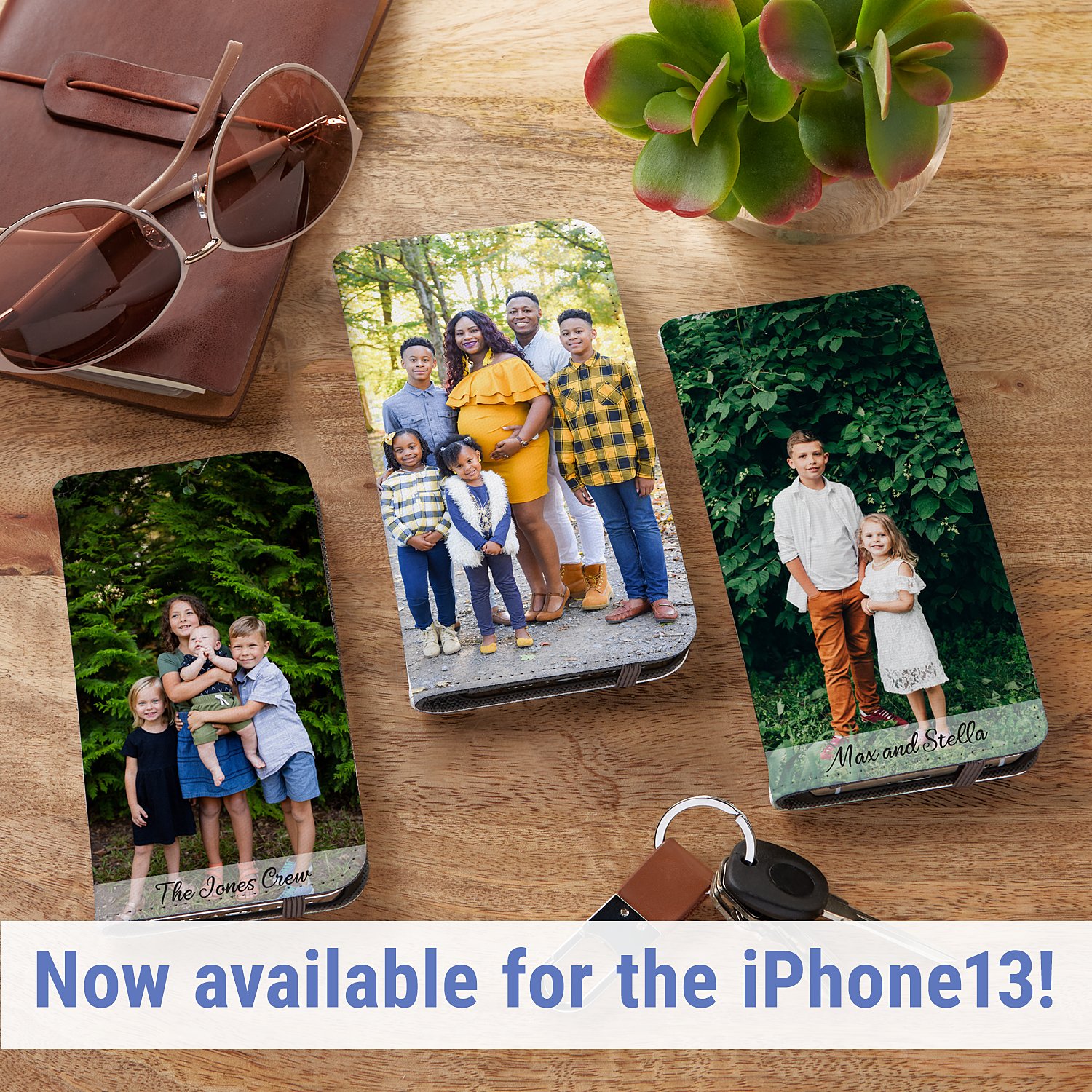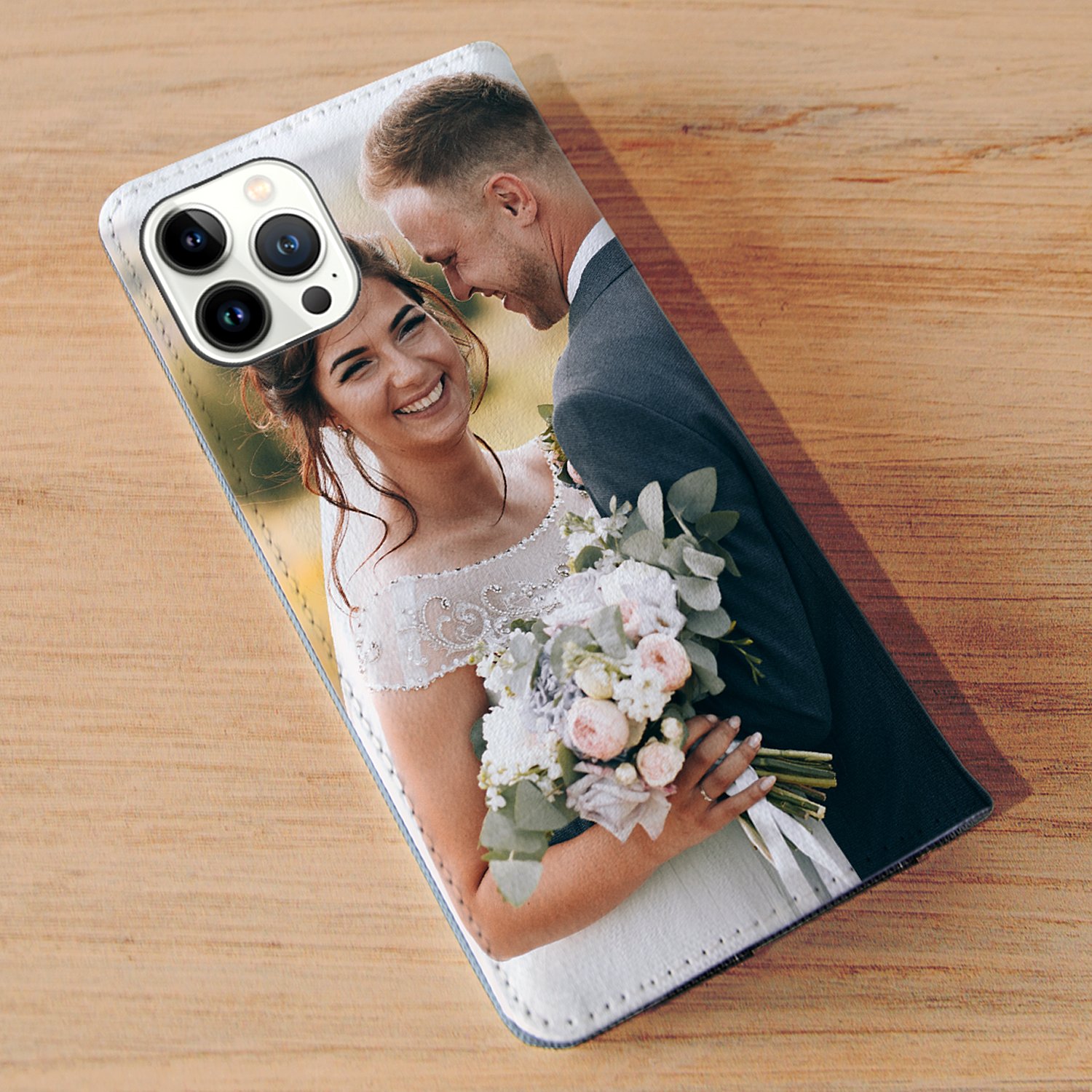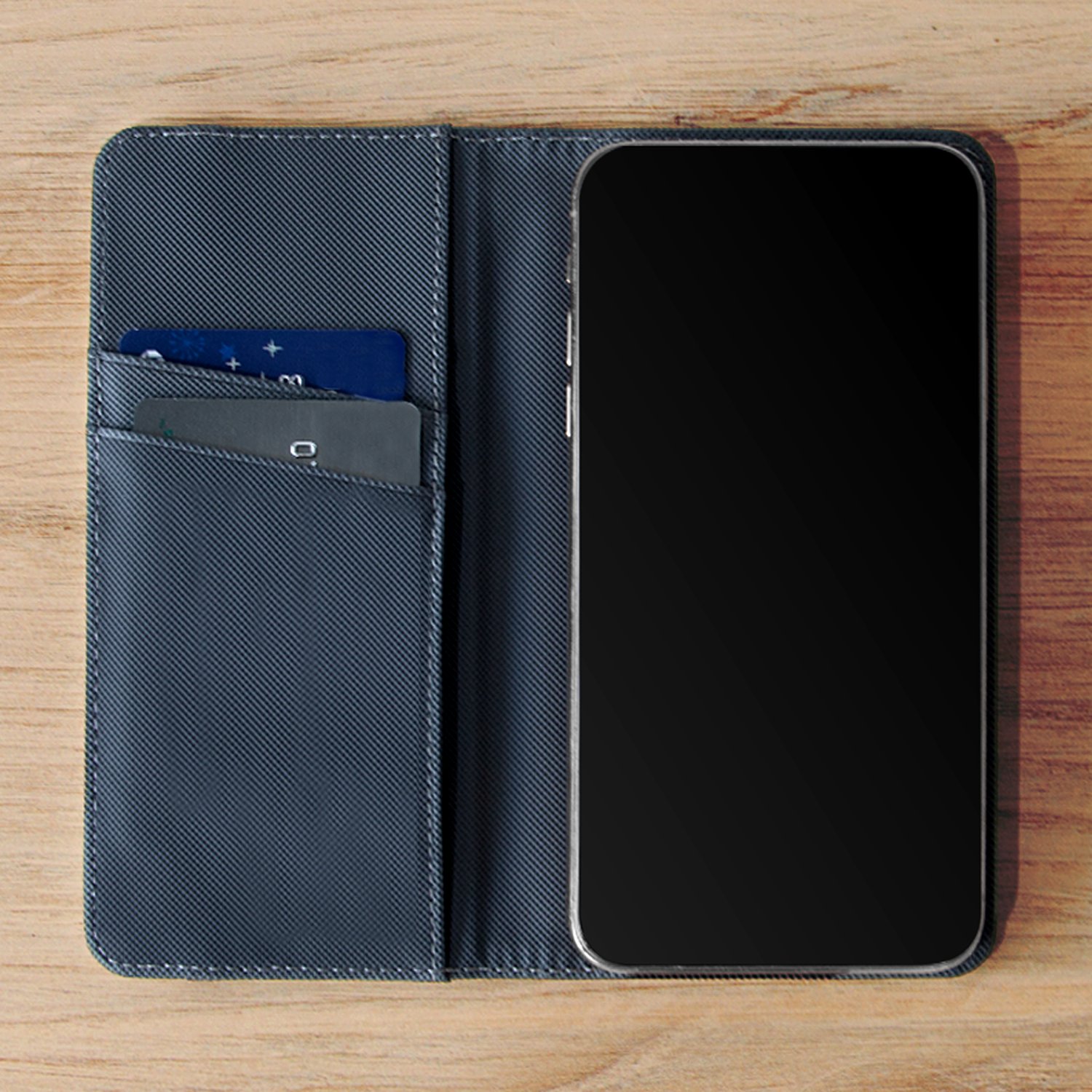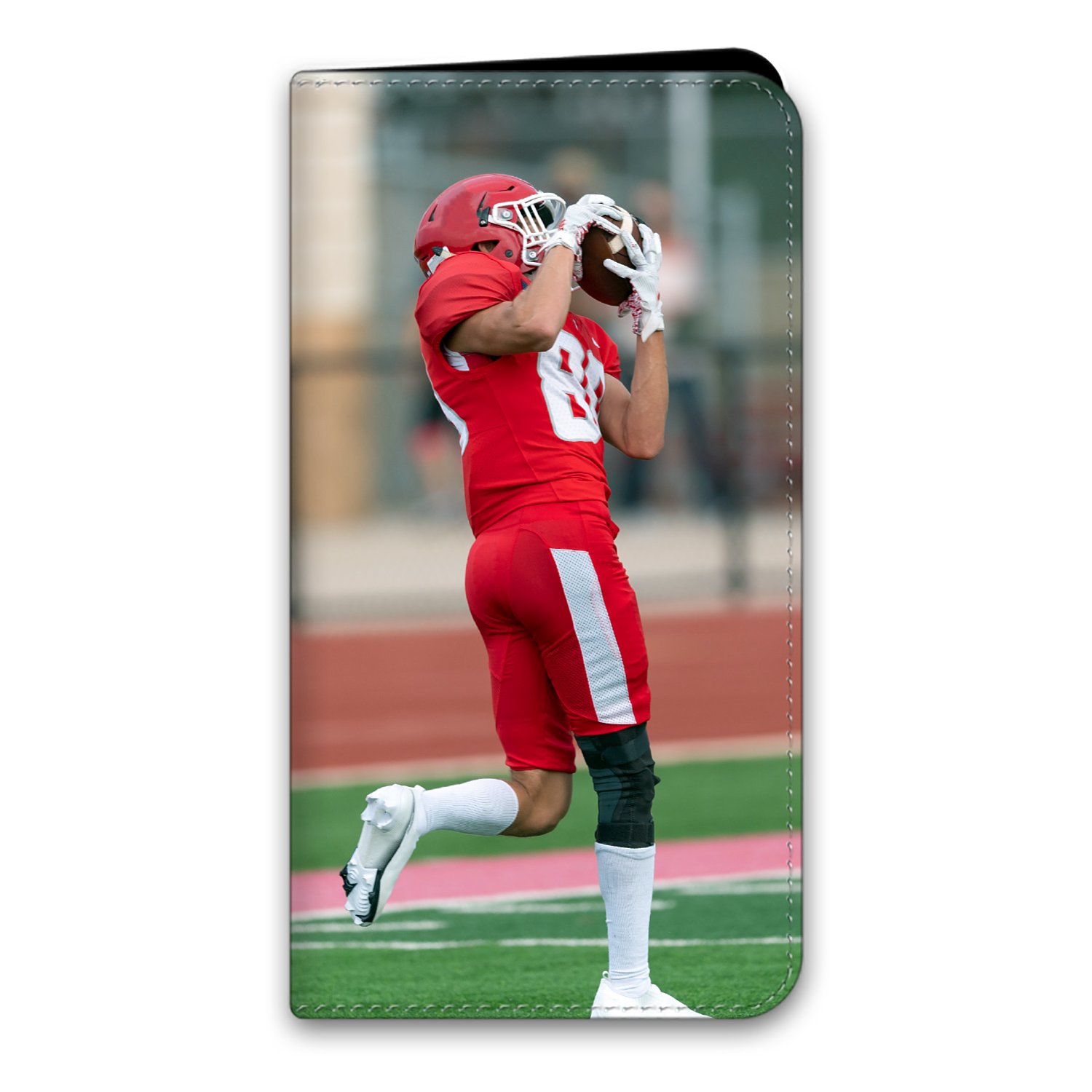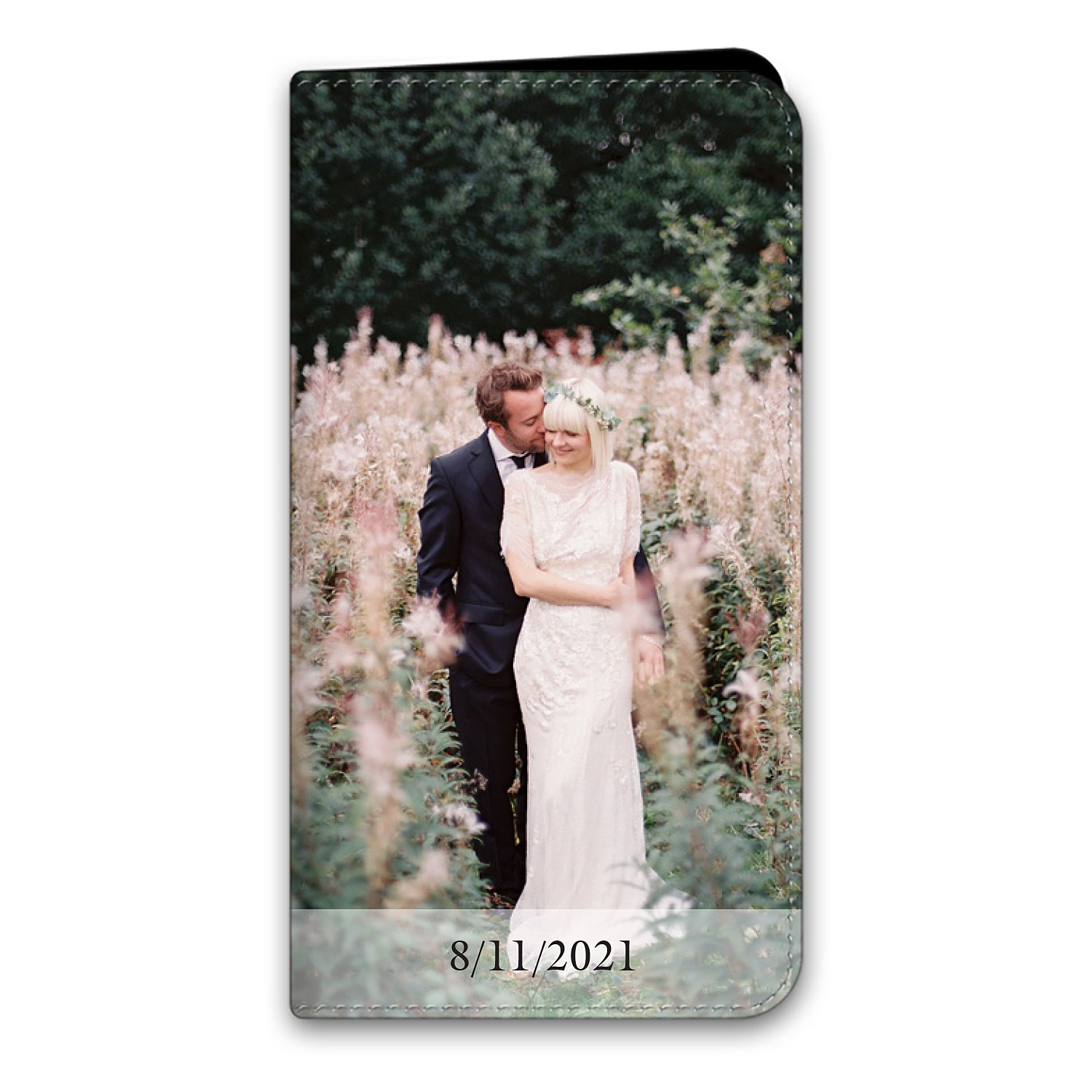 Captured Memories Photo Personalized Phone Folio Case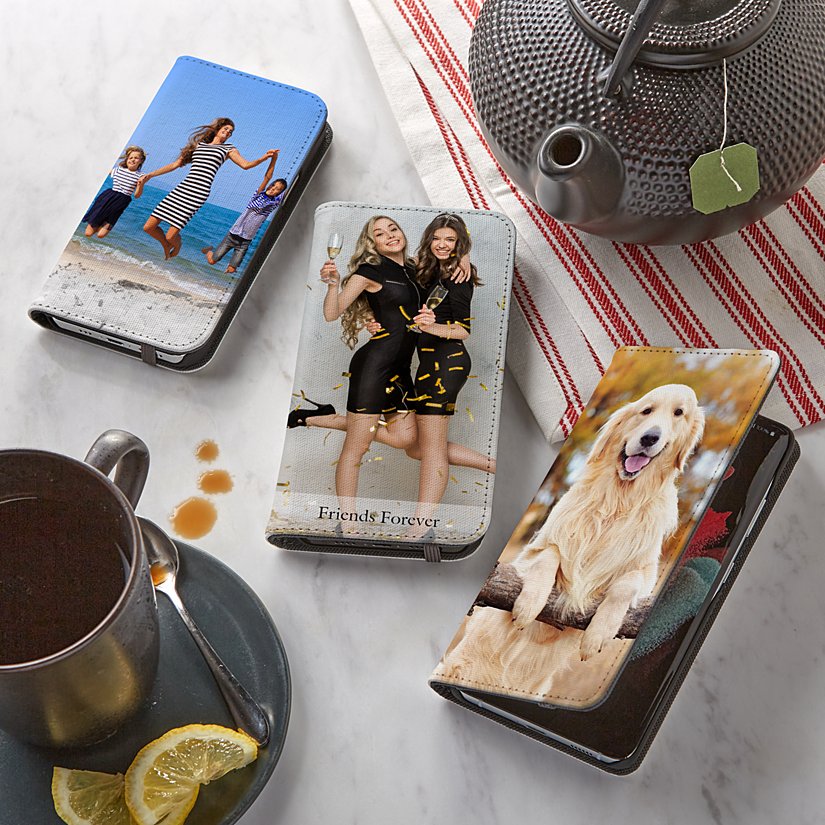 Product Description
A snapshot is worth endless conversations. Keep the best memory of your special day always with you on this stylish phone case. The faux leather folio features slots for two credit cards, making it a unique gift for graduations or weddings.
Customize by uploading any photo; Photo with Message design allows adding a 1-line message up to 18 characters in block or script font
Crafted of synthetic leather
Accommodates 2 credit cards with a handy elastic band closure
Compatible with iPhone 11, 11 Pro, 11 Pro Max, and iPhones 12 & 13, Pro, Pro Max, and Mini
Suitable for Samsung Galaxy phones S20 & S21 5G, +5G and Ultra 5G
Offered in Photo and Photo with Message designs
Design extends to the back of the case
Cannot be gift boxed
Captured Memories Photo Personalized Phone Folio Case
PERFECT GIFT GUARANTEE Your personalized gift or home decor item is guaranteed to delight! We'll make sure you're 100% satisfied, or your money back.
A snapshot is worth endless conversations. Keep the best memory of your special day always with you on this stylish phone case. The faux leather folio features slots for two credit cards, making it a unique gift for graduations or weddings.

Customize by uploading any photo; Photo with Message design allows adding a 1-line message up to 18 characters in block or script font
Crafted of synthetic leather
Accommodates 2 credit cards with a handy elastic band closure
Compatible with iPhone 11, 11 Pro, 11 Pro Max, and iPhones 12 & 13, Pro, Pro Max, and Mini
Suitable for Samsung Galaxy phones S20 & S21 5G, +5G and Ultra 5G
Offered in Photo and Photo with Message designs
Design extends to the back of the case
Cannot be gift boxed