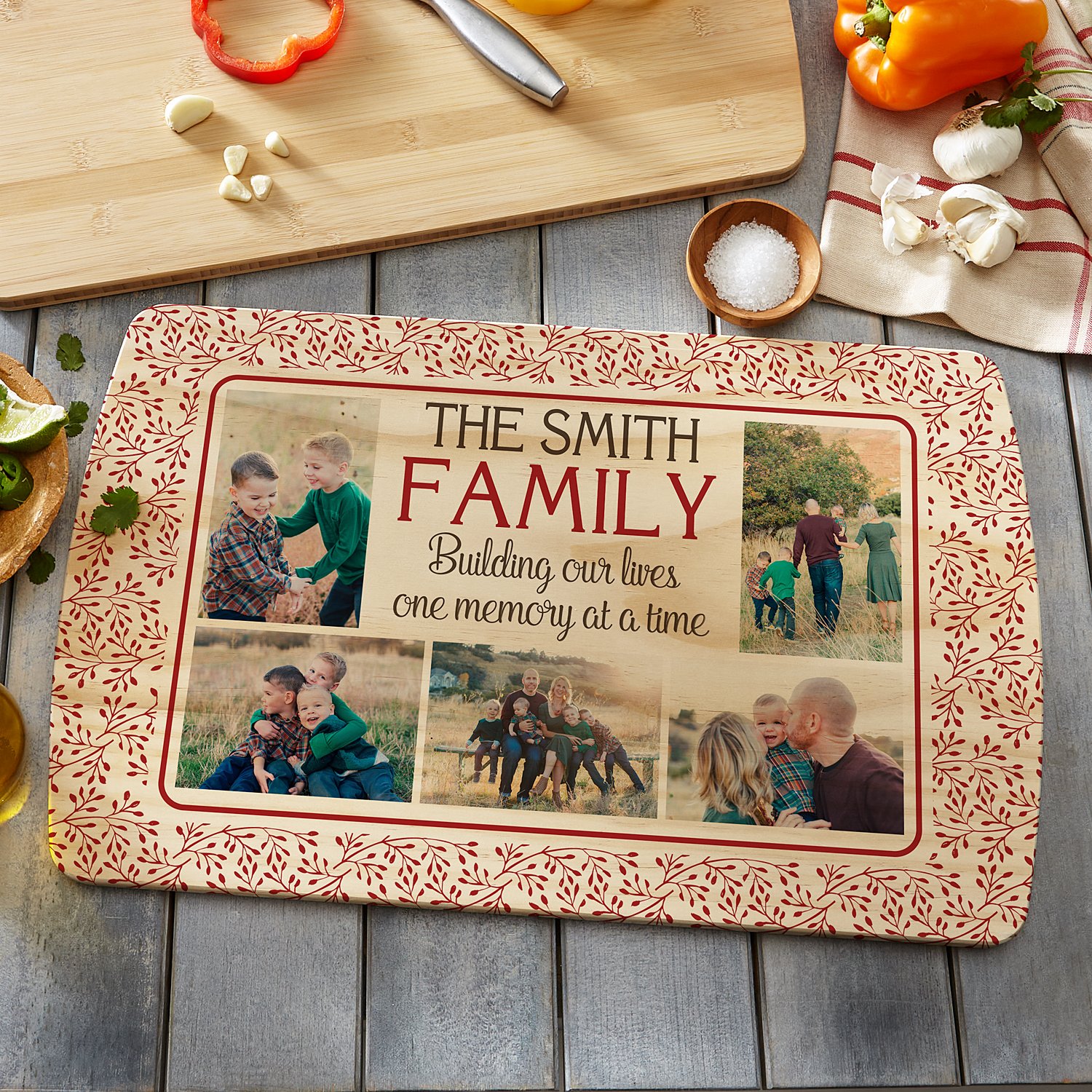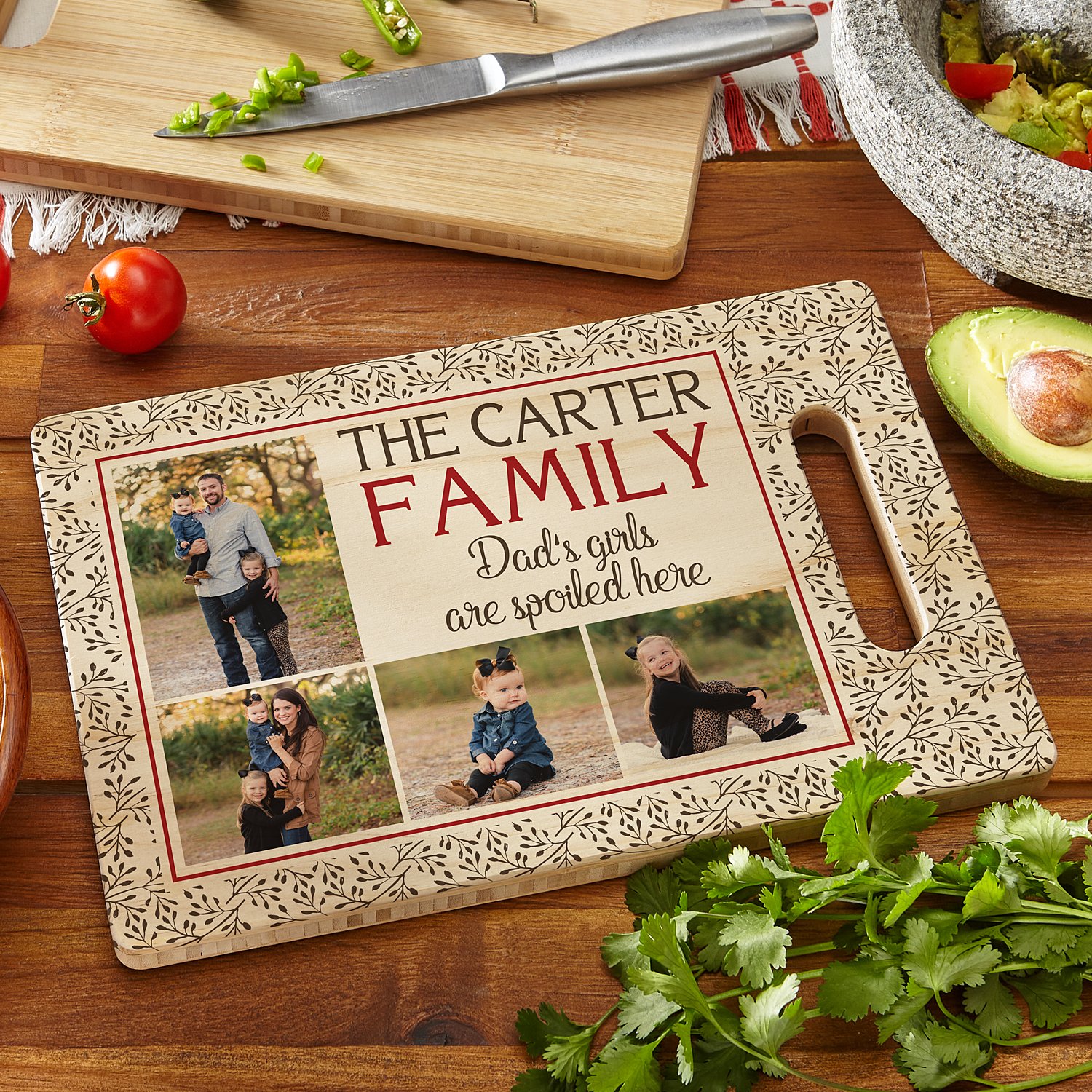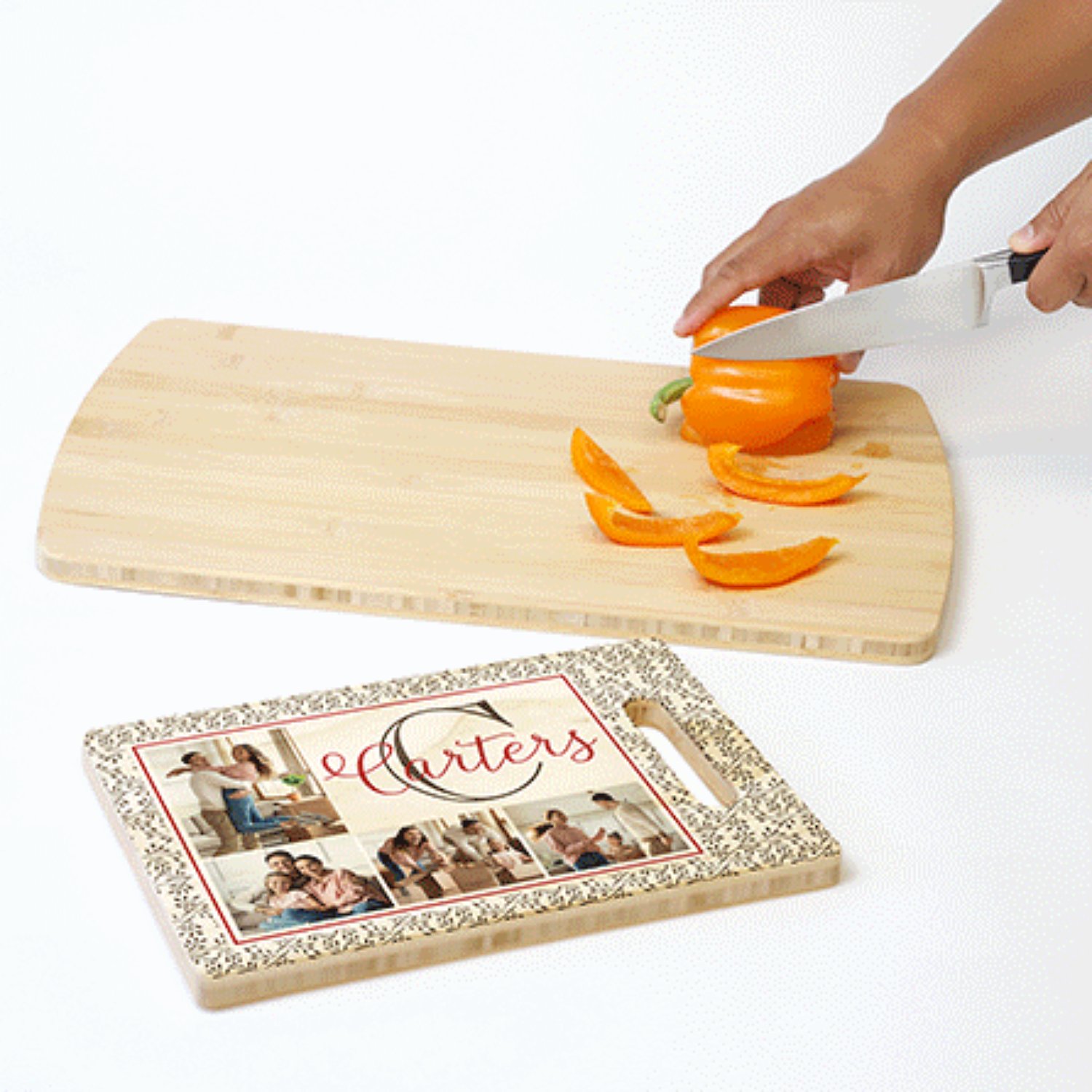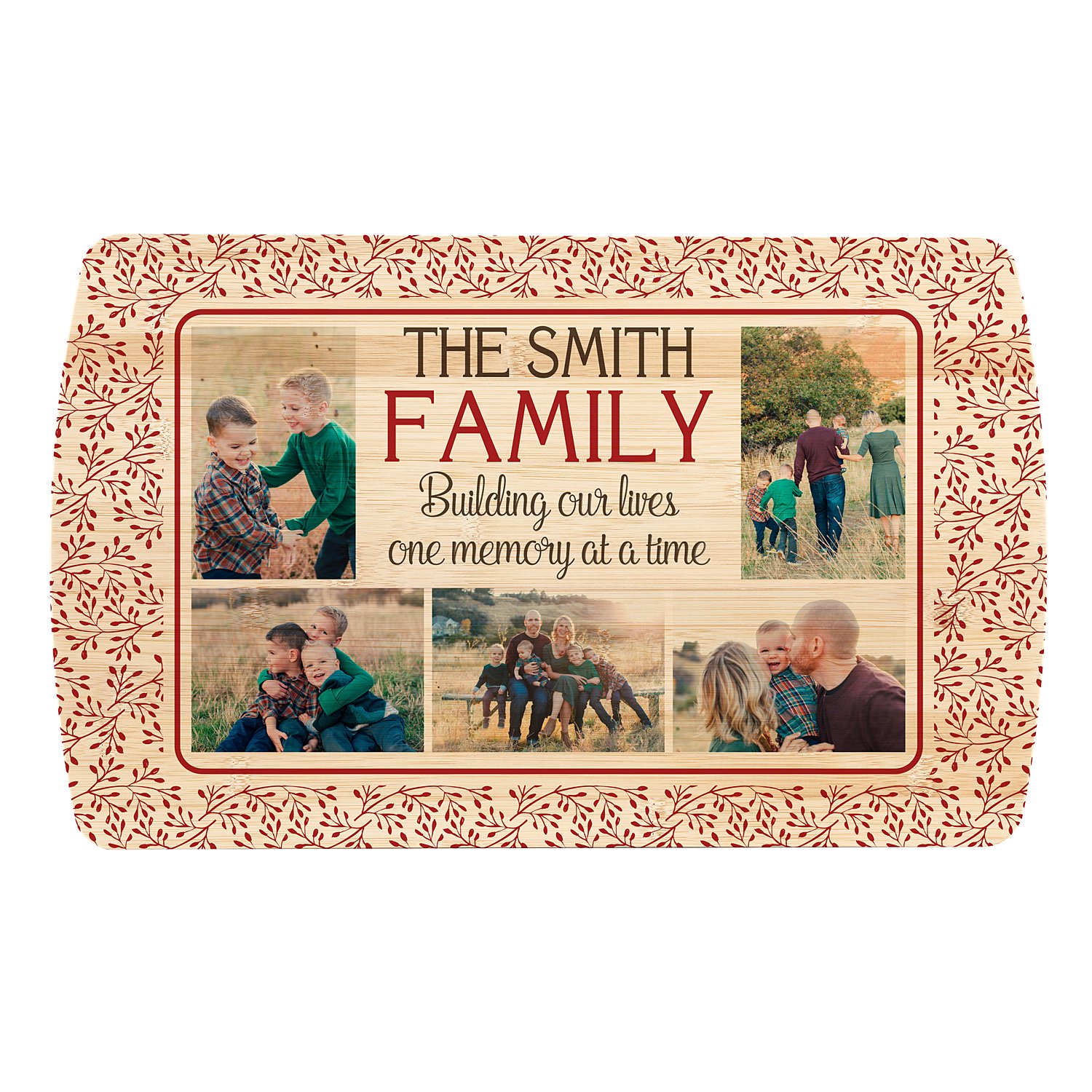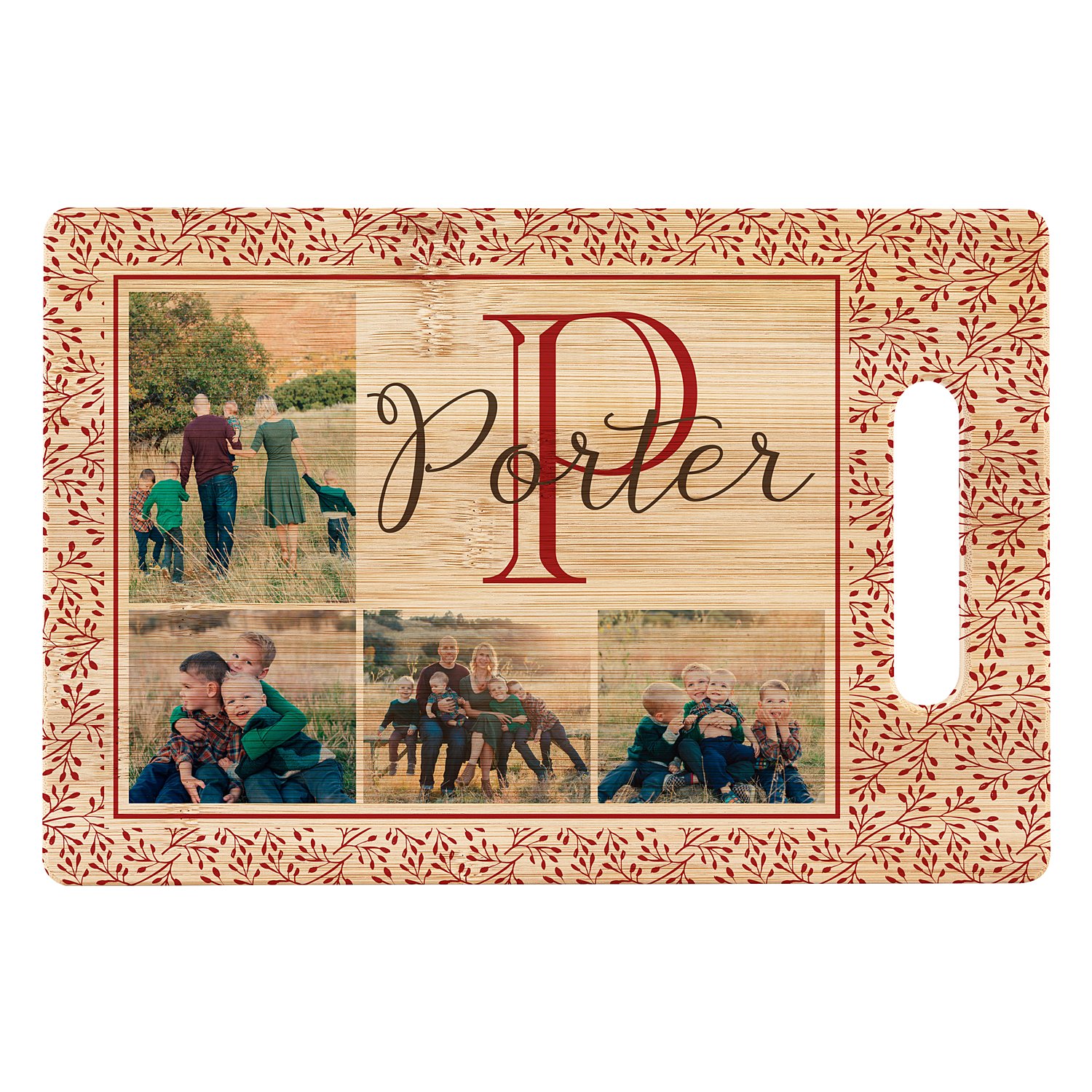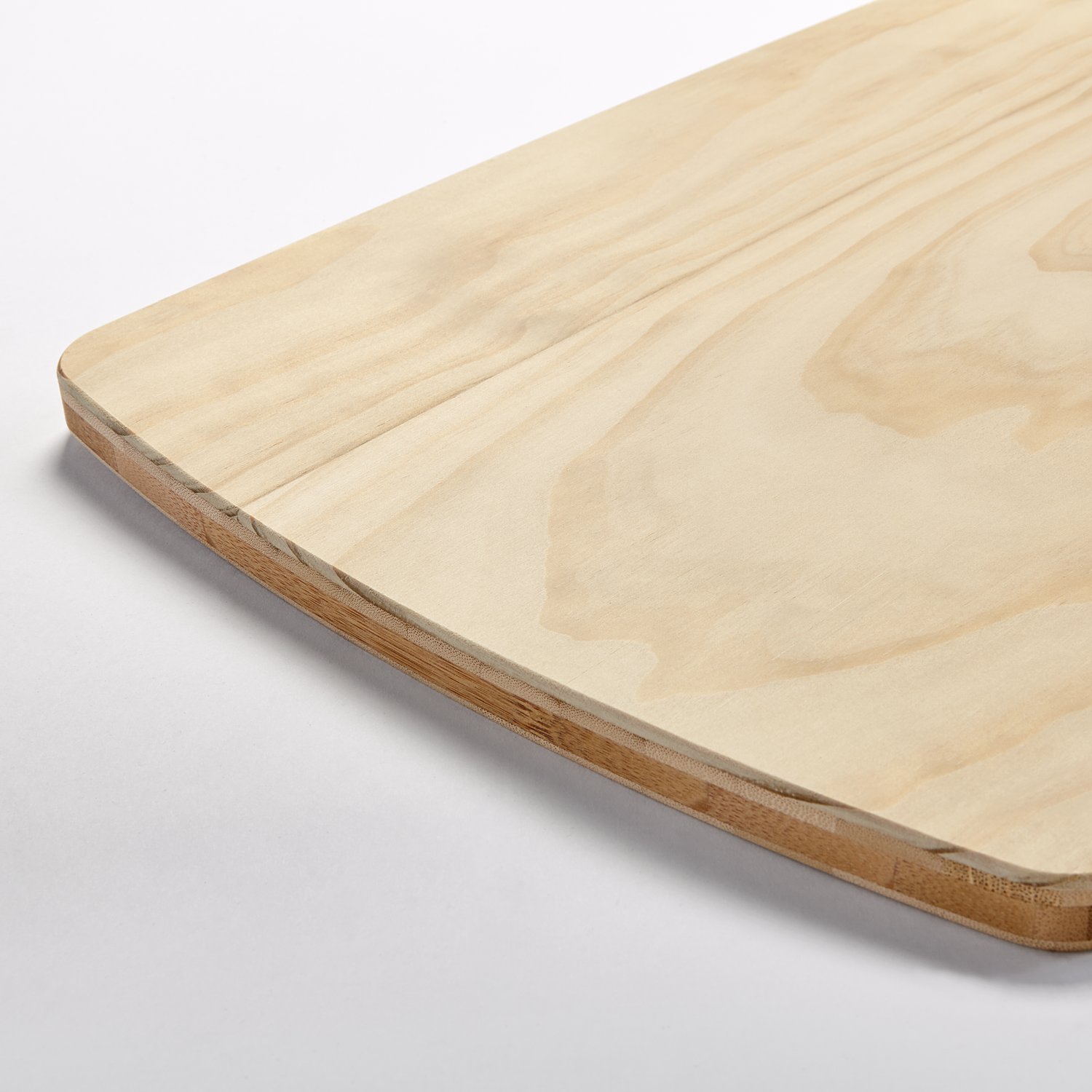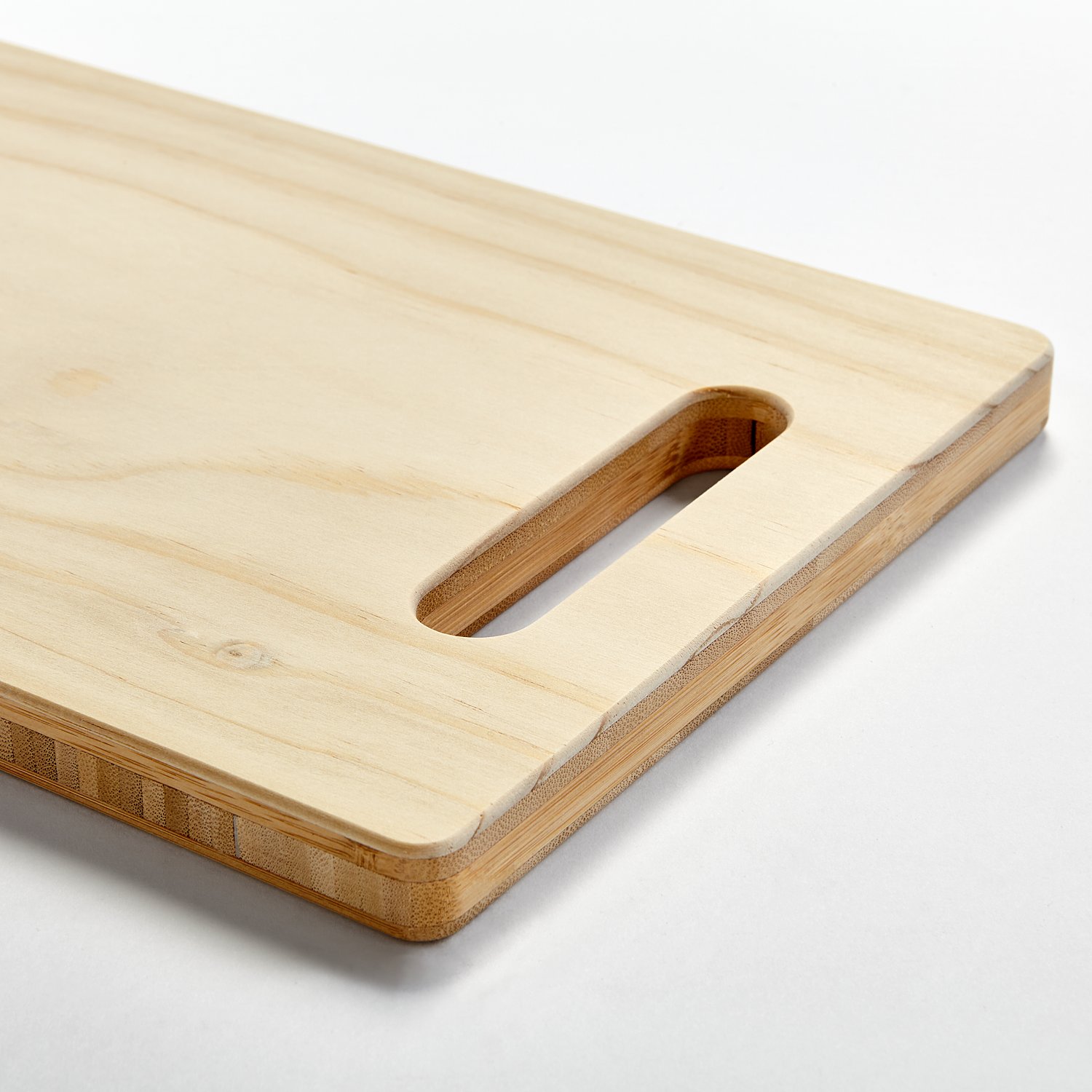 Design Your Own Personalized Photo Wooden Cutting Board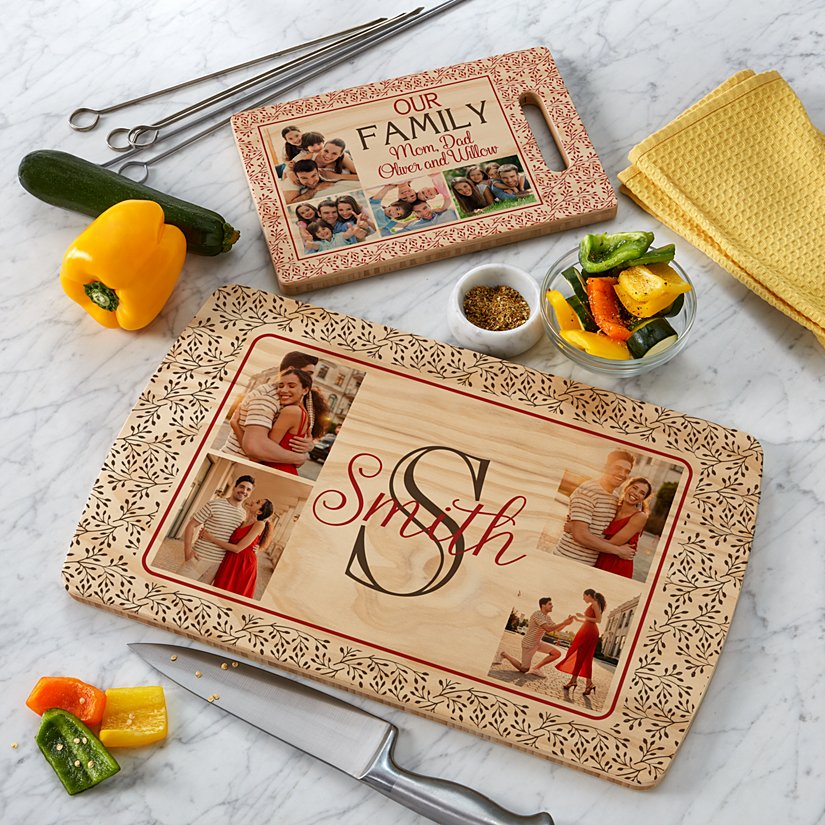 Product Description
Presenting a truly picture-perfect gift! This unique photo cutting board commemorates the cherished people, moments and meals in your life. Add a personal touch to this kitchen staple that's guaranteed to bring smiles every time it's used.
Customize by selecting 2 designs: any initial and name with up to 12 characters or a 4-line message (15 characters on the first line, 12 characters on the second line, and 30 characters on the third and fourth lines)
Thoughtfully personalize the Small board with any 4 photos or the Large board with any 4 photos on the initial design, or 5 photos on the any message design
Expertly crafted from pine and bamboo
Use the personalized side for display, and the bamboo side for chopping and cutting
Offered in Small (7.7" x 11.4") and Large (11.5" x 18.75") sizes
Natural variations in the wood make each piece one-of-a-kind
Hand wash only
Design Your Own Personalized Photo Wooden Cutting Board
PERFECT GIFT GUARANTEE Your personalized gift or home decor item is guaranteed to delight! We'll make sure you're 100% satisfied, or your money back.
Presenting a truly picture-perfect gift! This unique photo cutting board commemorates the cherished people, moments and meals in your life. Add a personal touch to this kitchen staple that's guaranteed to bring smiles every time it's used.

Customize by selecting 2 designs: any initial and name with up to 12 characters or a 4-line message (15 characters on the first line, 12 characters on the second line, and 30 characters on the third and fourth lines)
Thoughtfully personalize the Small board with any 4 photos or the Large board with any 4 photos on the initial design, or 5 photos on the any message design
Expertly crafted from pine and bamboo
Use the personalized side for display, and the bamboo side for chopping and cutting
Offered in Small (7.7" x 11.4") and Large (11.5" x 18.75") sizes
Natural variations in the wood make each piece one-of-a-kind
Hand wash only