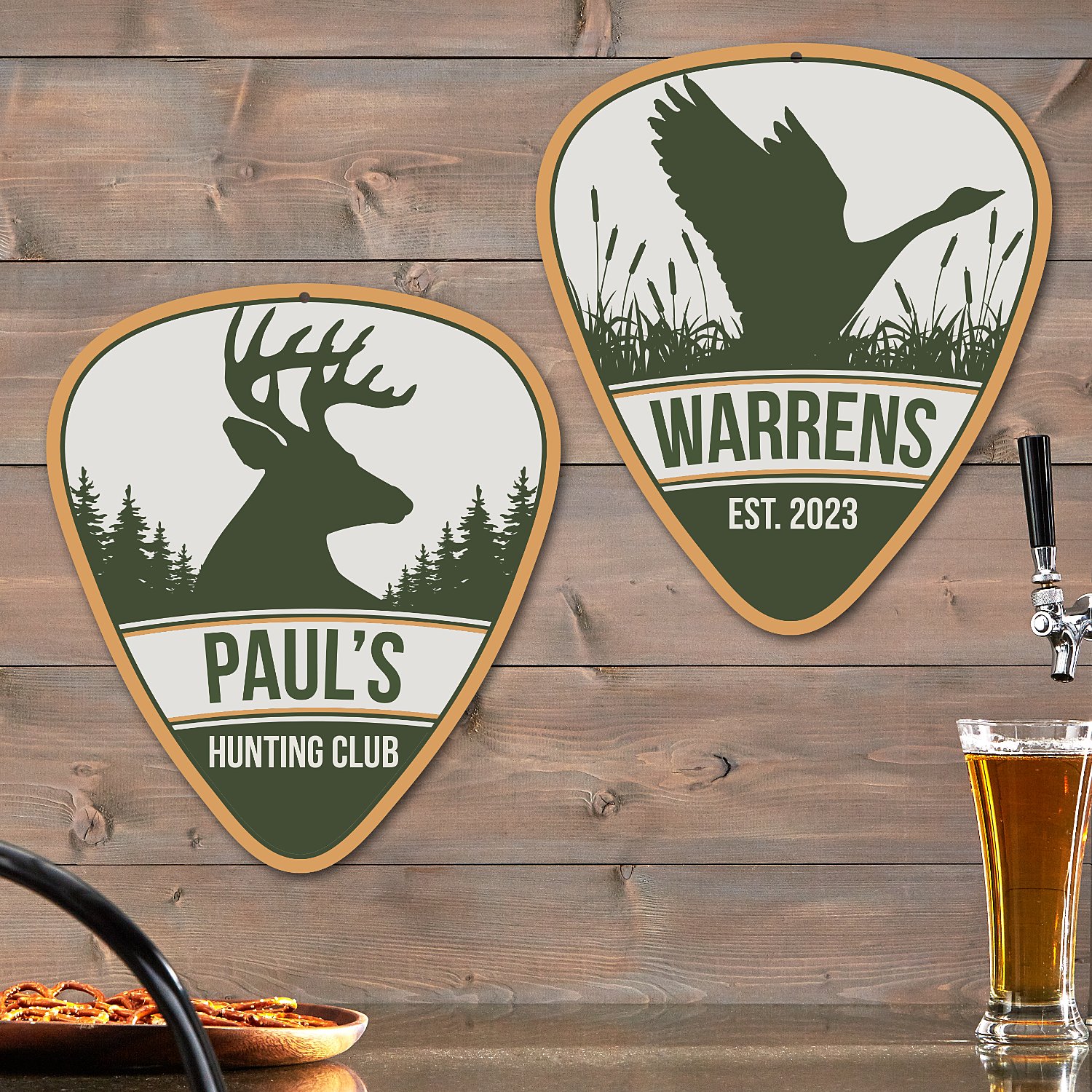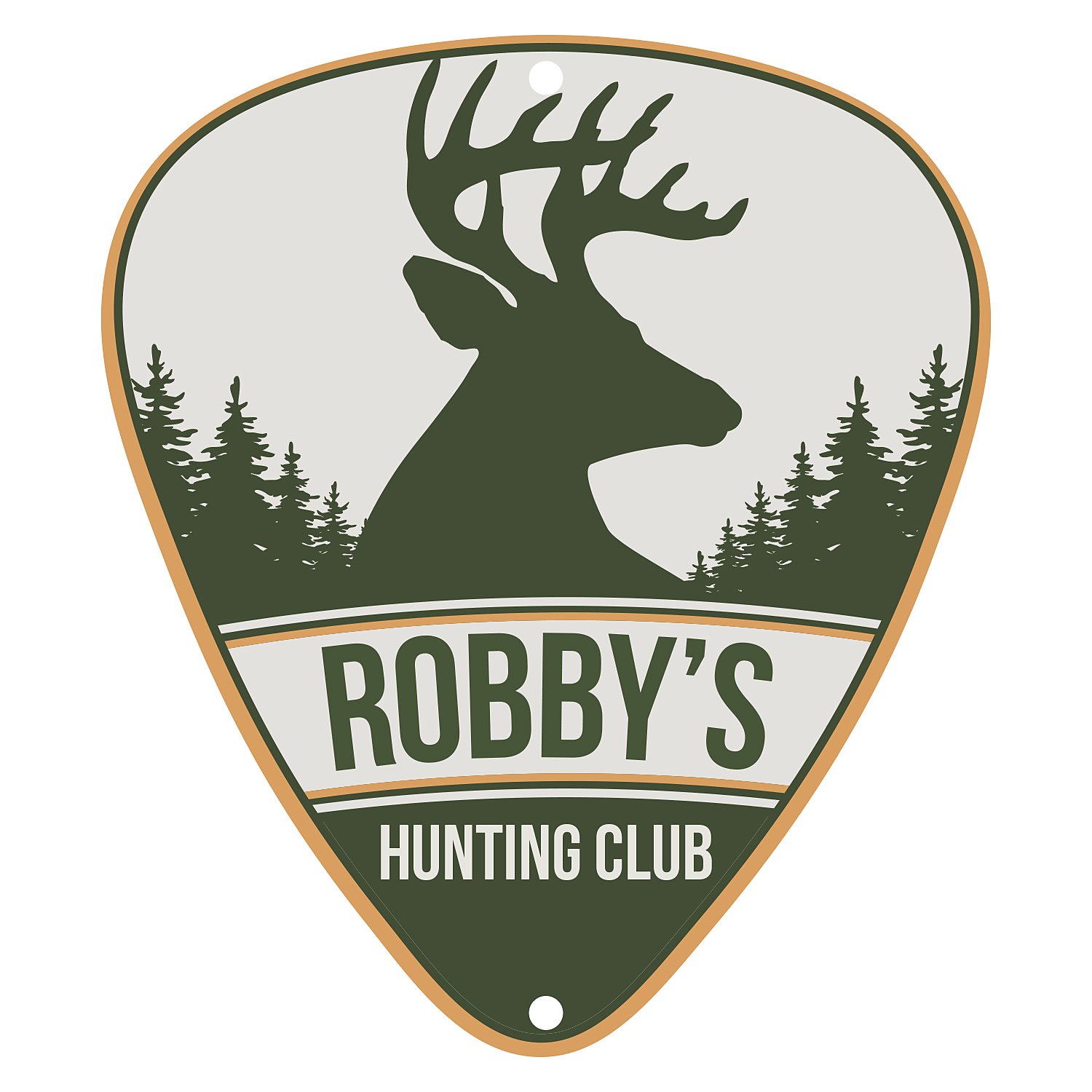 Enchanted Forest Personalized Sign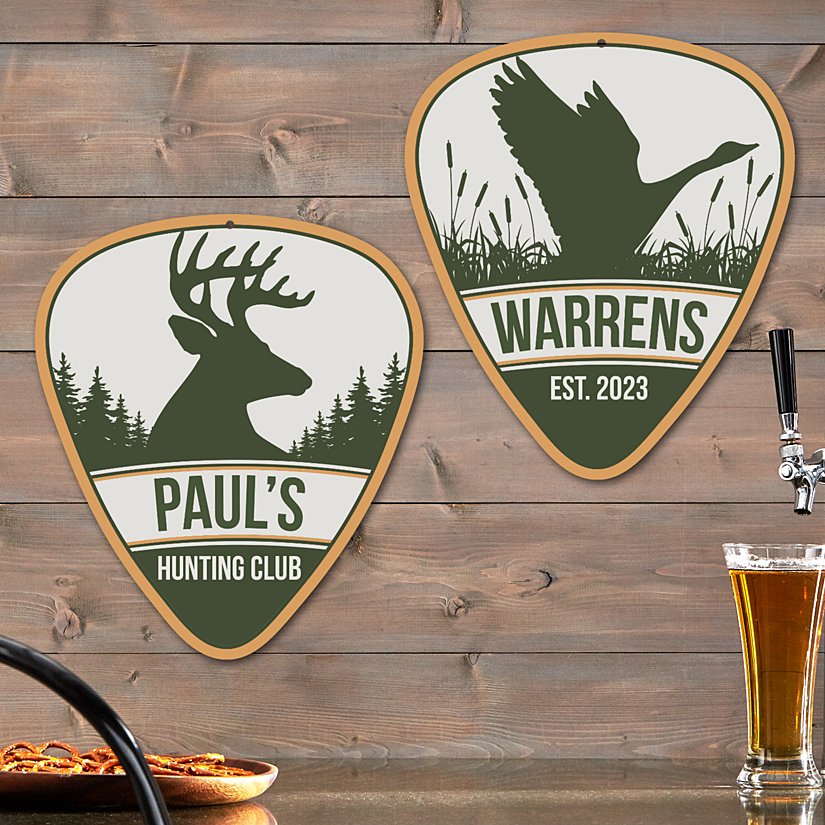 Product Description
You've solved the mystery…he's simply the best! Show him he's your favorite with this personalized metal sign that celebrates him and his cherished hobby.
Customize with any name and message (up to 12 characters each)
Select between duck and deer designs
Crafted from 1/8" tempered hardboard with a glossy laminate finish
Measures 10"W x 11.25"H
Features 1 pre-drilled hole for effortless hanging
Suitable for both indoor and outdoor use
New

Enchanted Forest Personalized Sign
PERFECT GIFT GUARANTEE Your personalized gift or home decor item is guaranteed to delight! We'll make sure you're 100% satisfied, or your money back.
You've solved the mystery…he's simply the best! Show him he's your favorite with this personalized metal sign that celebrates him and his cherished hobby.

Customize with any name and message (up to 12 characters each)
Select between duck and deer designs
Crafted from 1/8" tempered hardboard with a glossy laminate finish
Measures 10"W x 11.25"H
Features 1 pre-drilled hole for effortless hanging
Suitable for both indoor and outdoor use