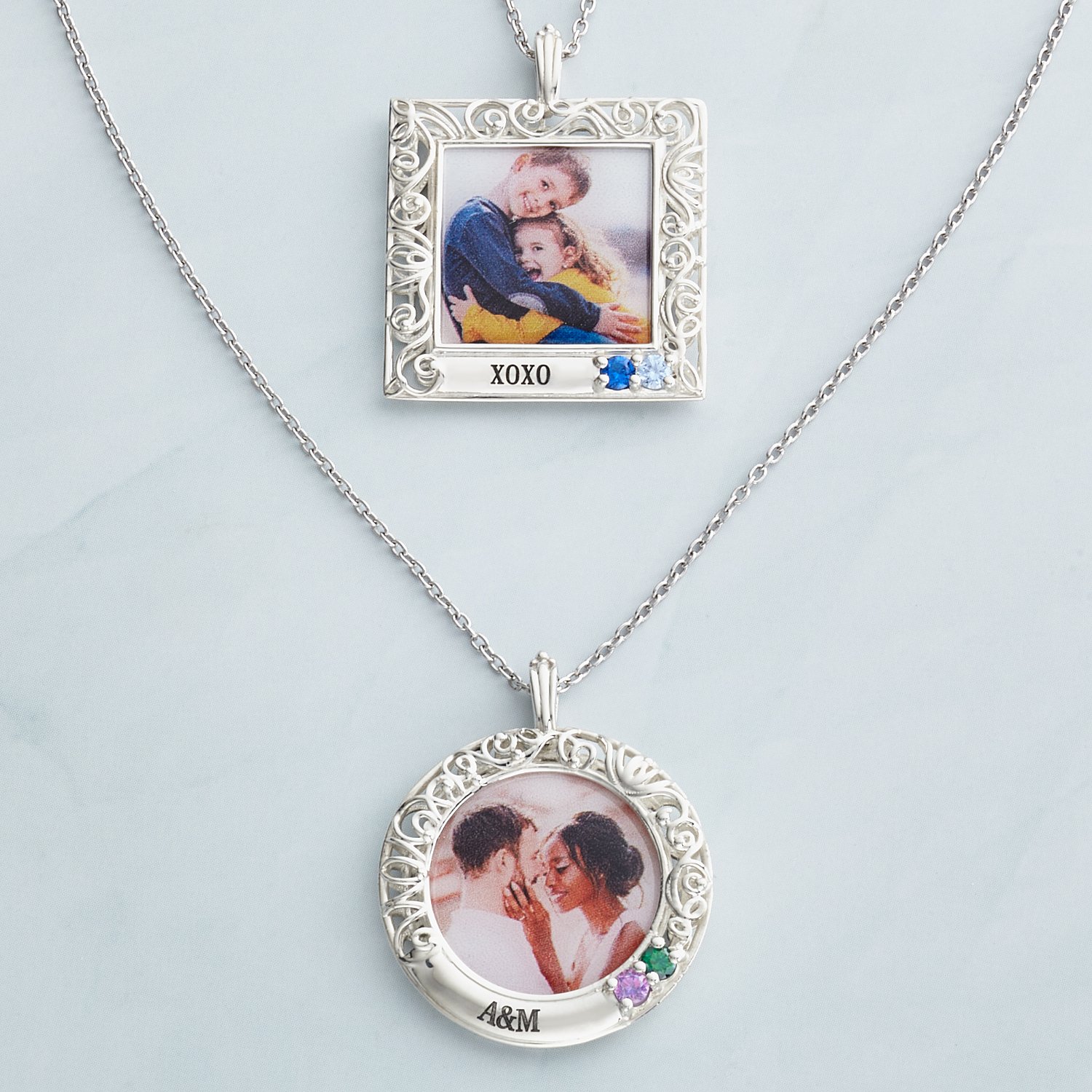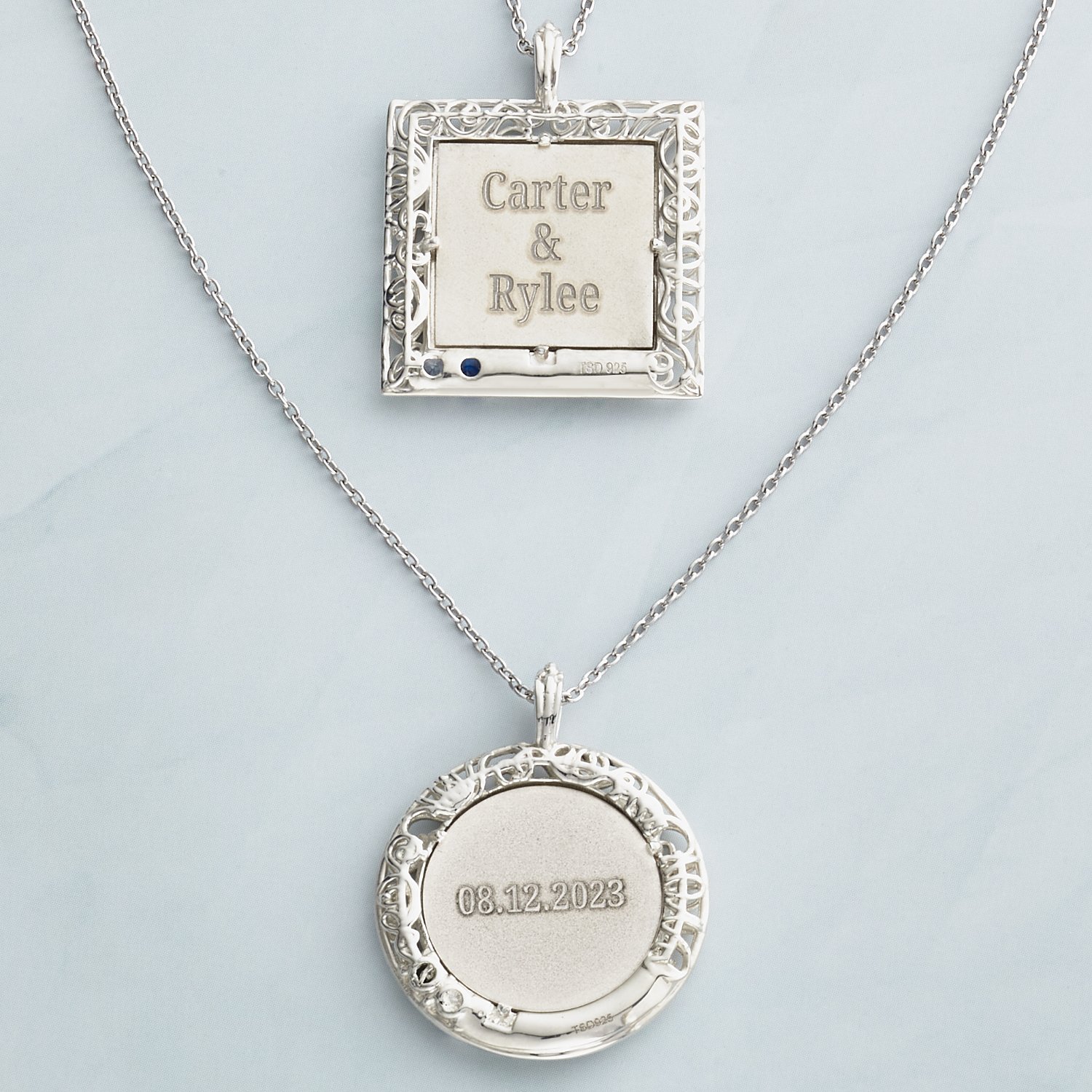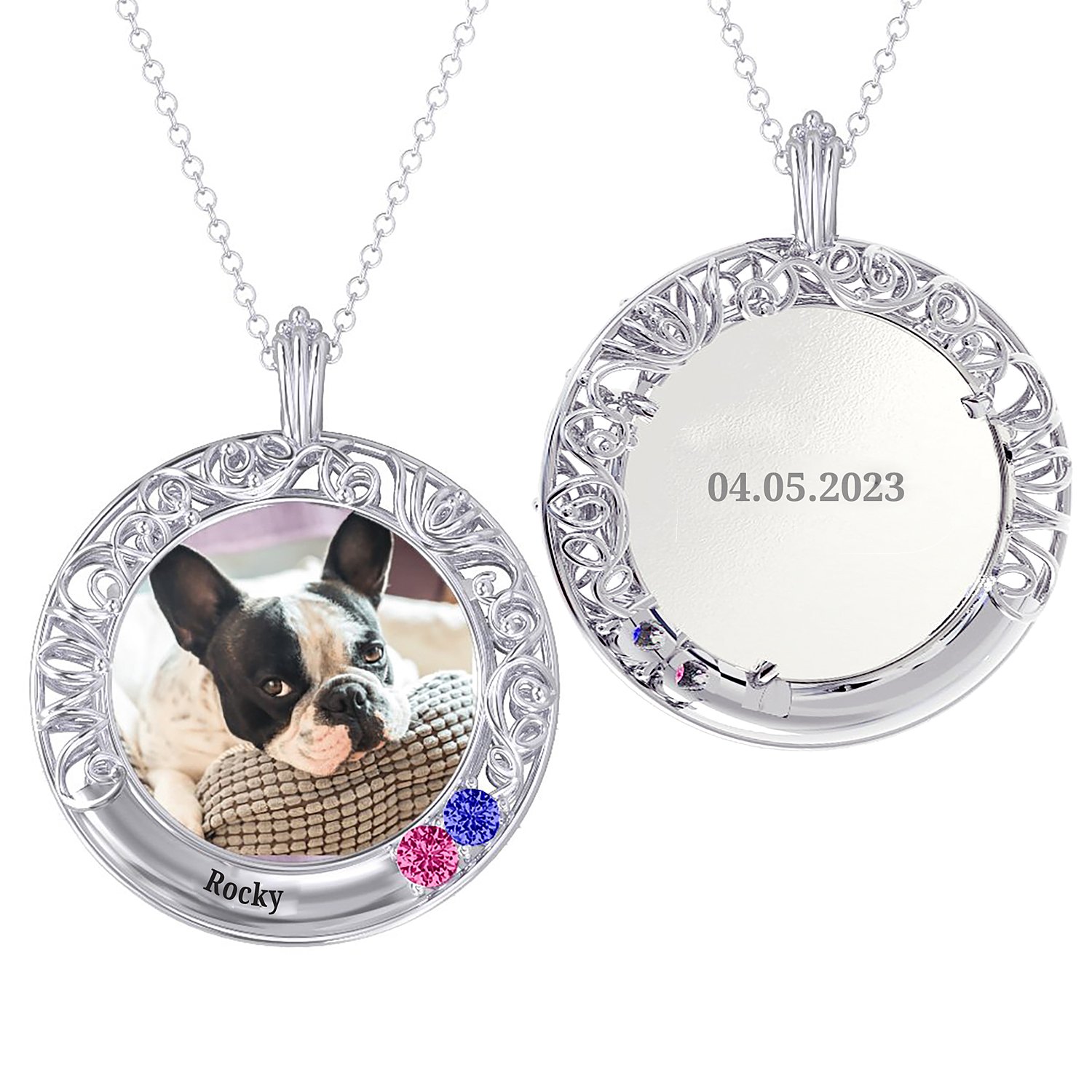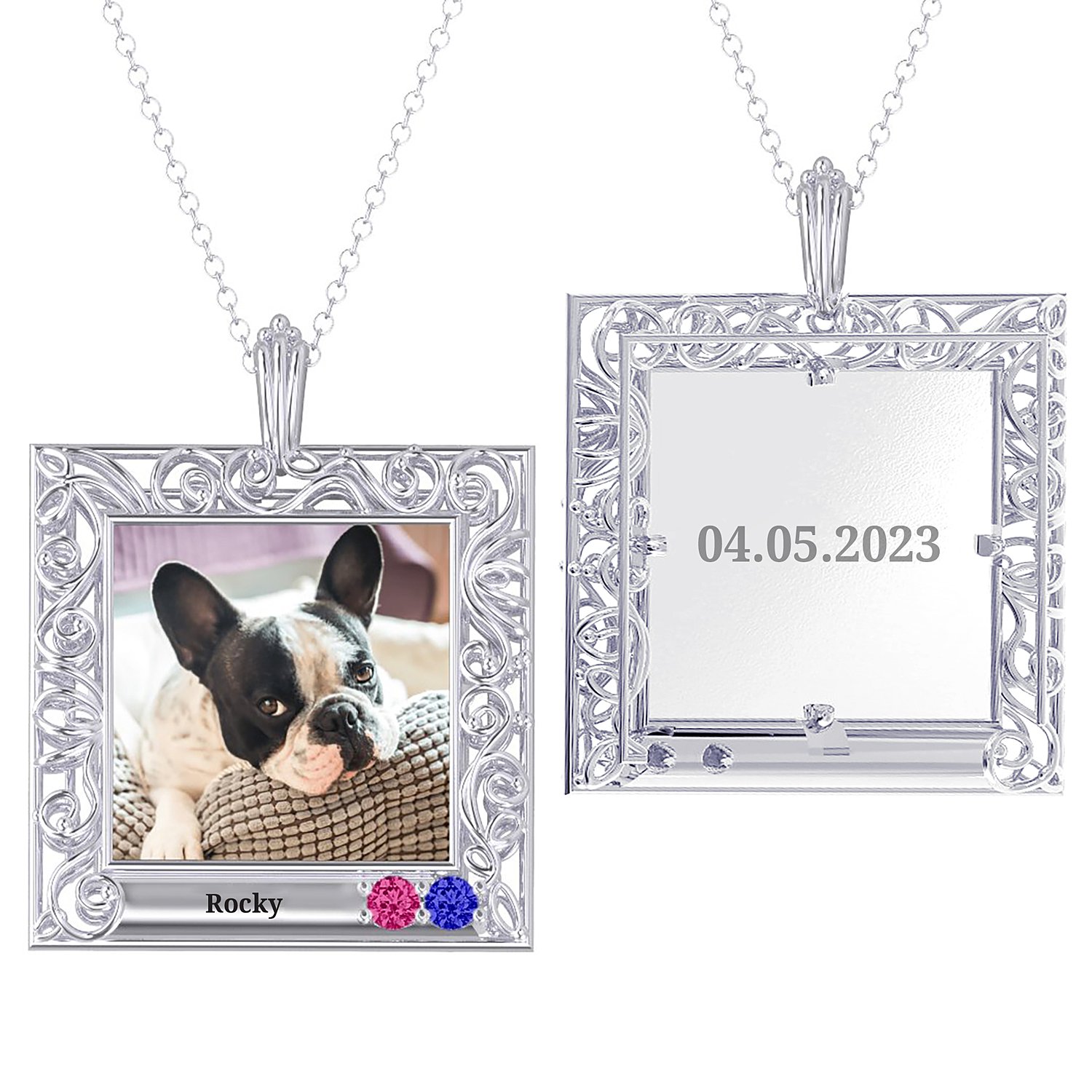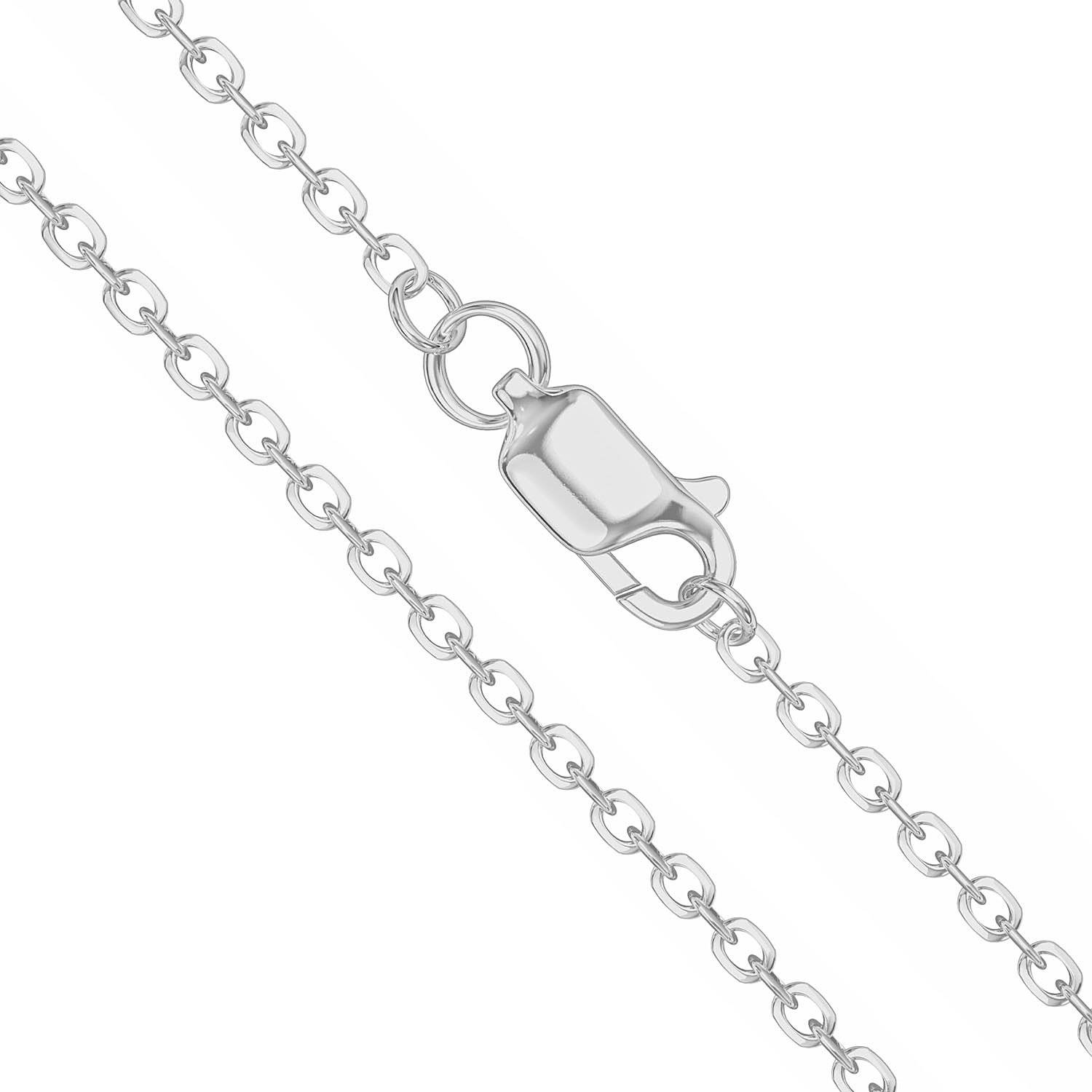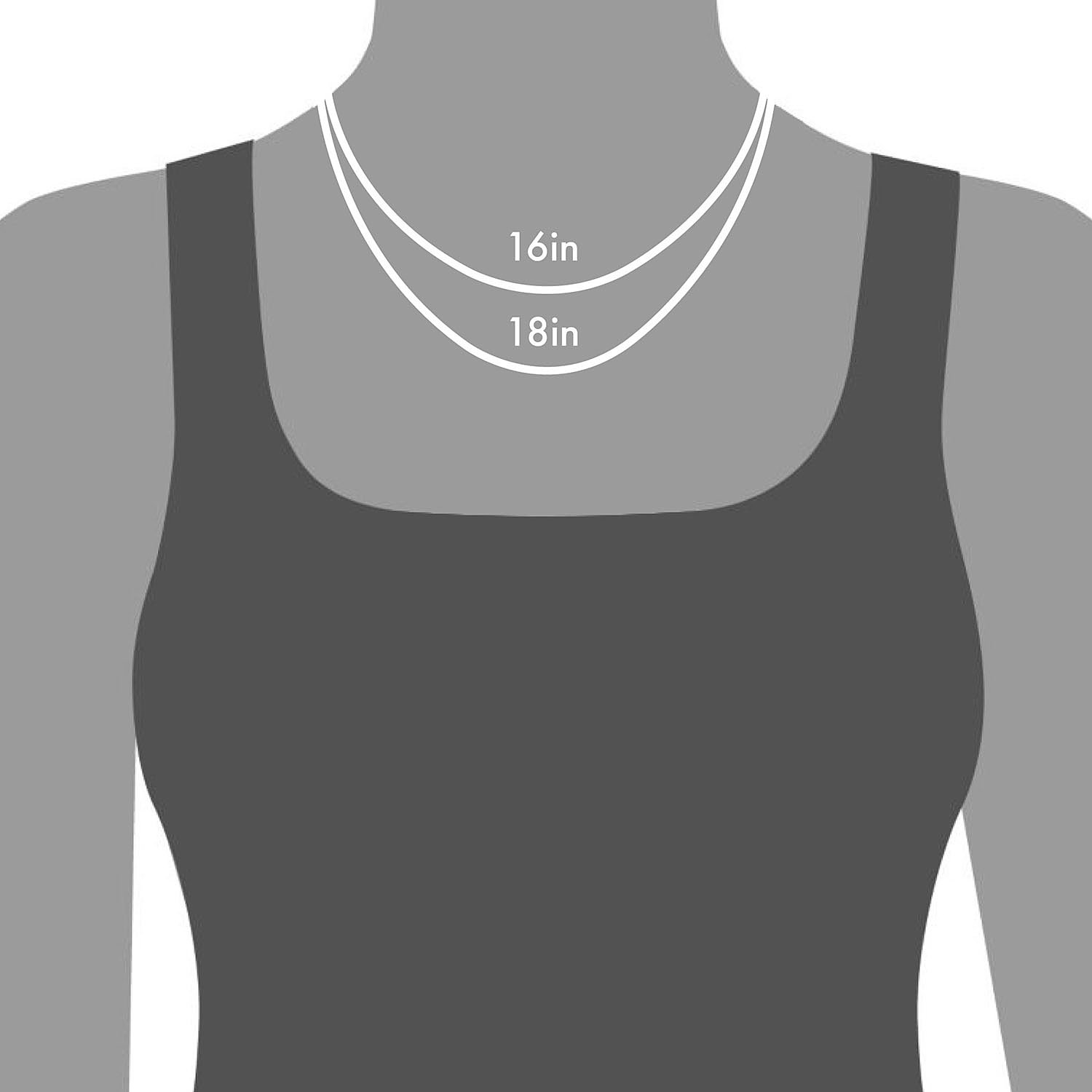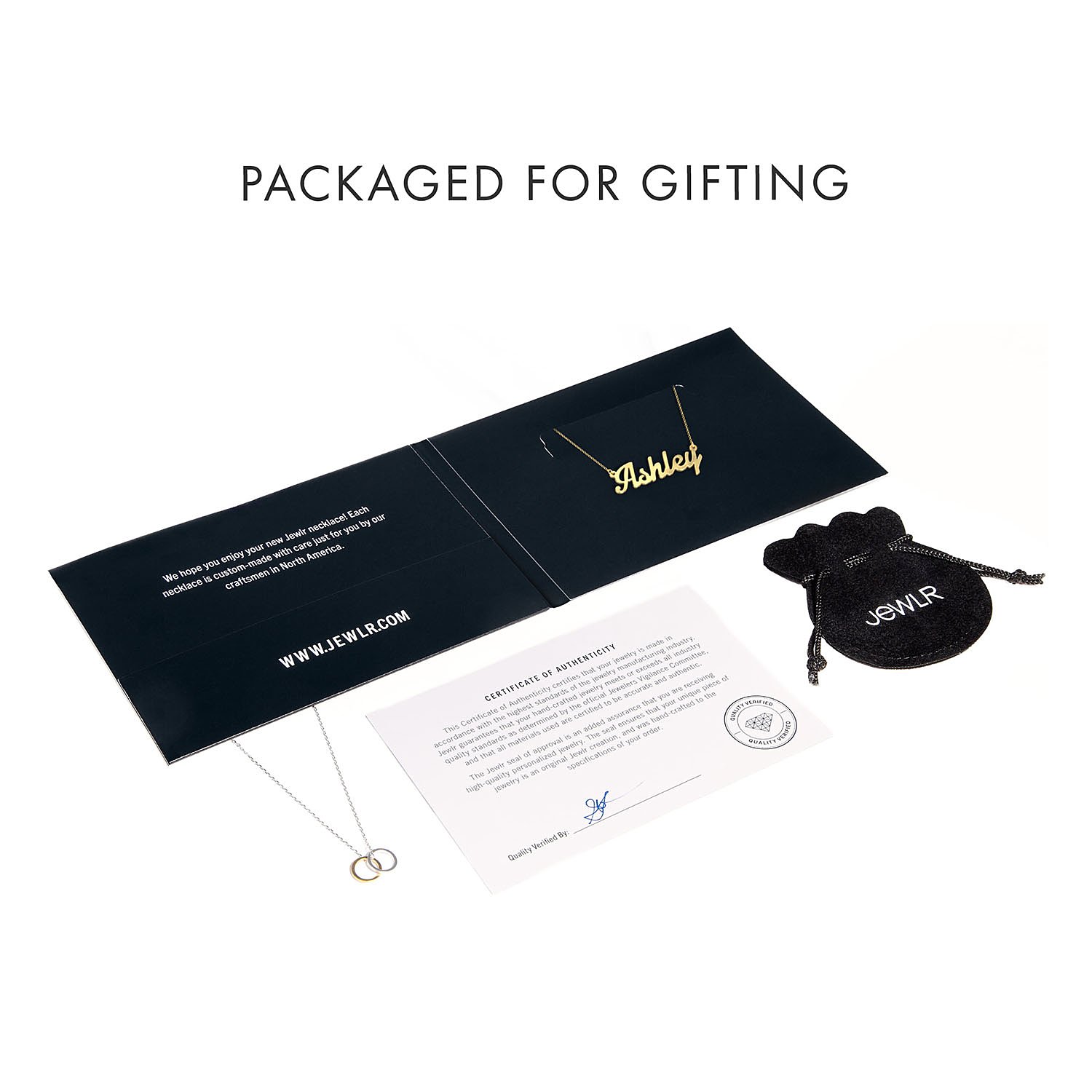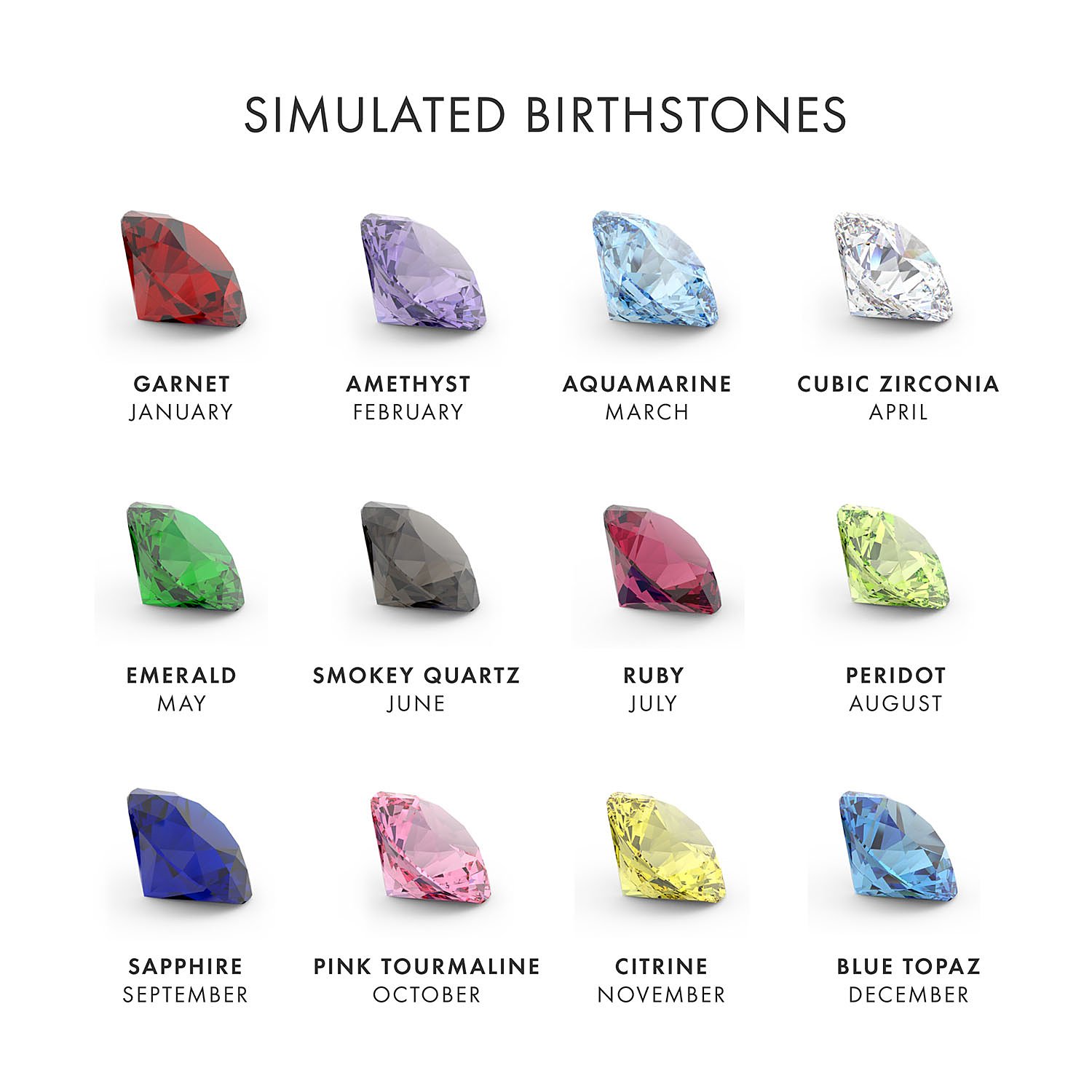 Engraved Memories Filigree Personalized Birthstone Picture Pendant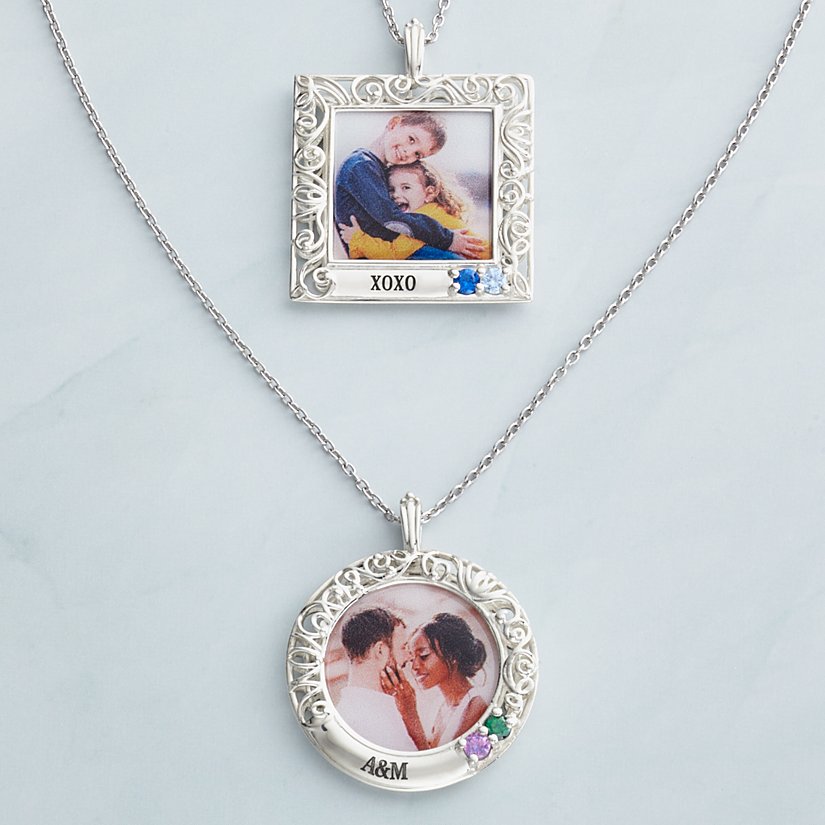 Product Description
Family is the most important thing in life, and this heartwarming photo pendant serves as a constant reminder. Customize it with your cherished photo and birthstone for a truly unique piece.
Customize the front with any message (up to 8 characters) and any 1 to 3-line message on the back (up to 10 characters each line)
Choose between a square or circular frame
Upload your favorite photo which will be printed using high-quality, waterproof and scratch-resistant ink, centered within the beveled edge frame
Personalize with two 2.5mm round simulated stones in the frame, selecting from the following simulated birthstones: January (Garnet), February (Amethyst), March (Aqua), April (Cubic Zirconia), May (Emerald), June (Smokey Quartz), July (Ruby), August (Peridot), September (Blue Sapphire), October (Pink Tourmaline), November (Citrine), December (Blue Topaz)
Necklace measures 16" with a 2" extender
Engraved personalization may vary in size and line placement
Square pendant measures 25mm x 25mm, round pendant has a 23mm diameter
Clean gently with a soft, damp cloth and avoid using chemically treated cleaning pads or solutions
Engraved Memories Filigree Personalized Birthstone Picture Pendant
PERFECT GIFT GUARANTEE Your personalized gift or home decor item is guaranteed to delight! We'll make sure you're 100% satisfied, or your money back.
Family is the most important thing in life, and this heartwarming photo pendant serves as a constant reminder. Customize it with your cherished photo and birthstone for a truly unique piece.

Customize the front with any message (up to 8 characters) and any 1 to 3-line message on the back (up to 10 characters each line)
Choose between a square or circular frame
Upload your favorite photo which will be printed using high-quality, waterproof and scratch-resistant ink, centered within the beveled edge frame
Personalize with two 2.5mm round simulated stones in the frame, selecting from the following simulated birthstones: January (Garnet), February (Amethyst), March (Aqua), April (Cubic Zirconia), May (Emerald), June (Smokey Quartz), July (Ruby), August (Peridot), September (Blue Sapphire), October (Pink Tourmaline), November (Citrine), December (Blue Topaz)
Necklace measures 16" with a 2" extender
Engraved personalization may vary in size and line placement
Square pendant measures 25mm x 25mm, round pendant has a 23mm diameter
Clean gently with a soft, damp cloth and avoid using chemically treated cleaning pads or solutions