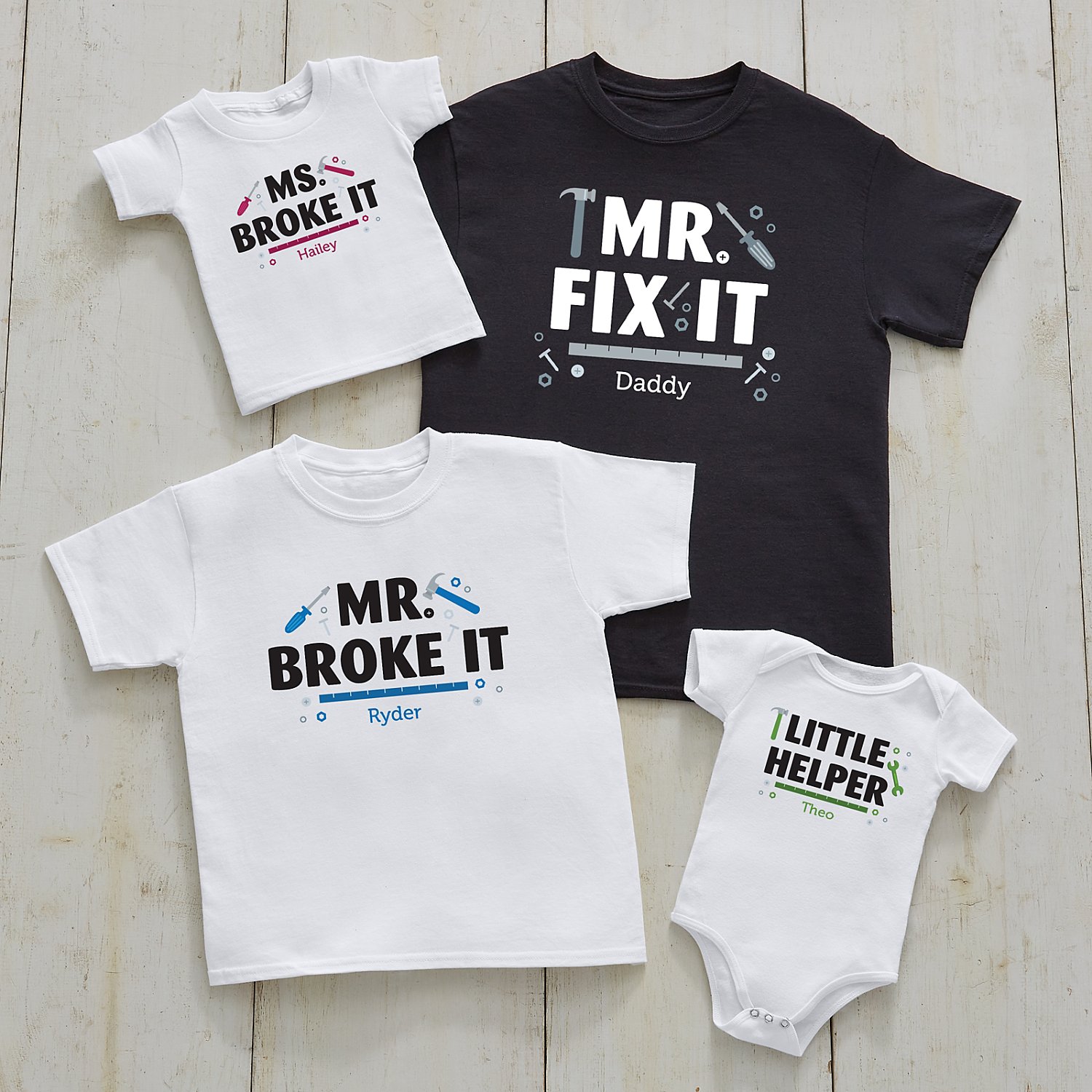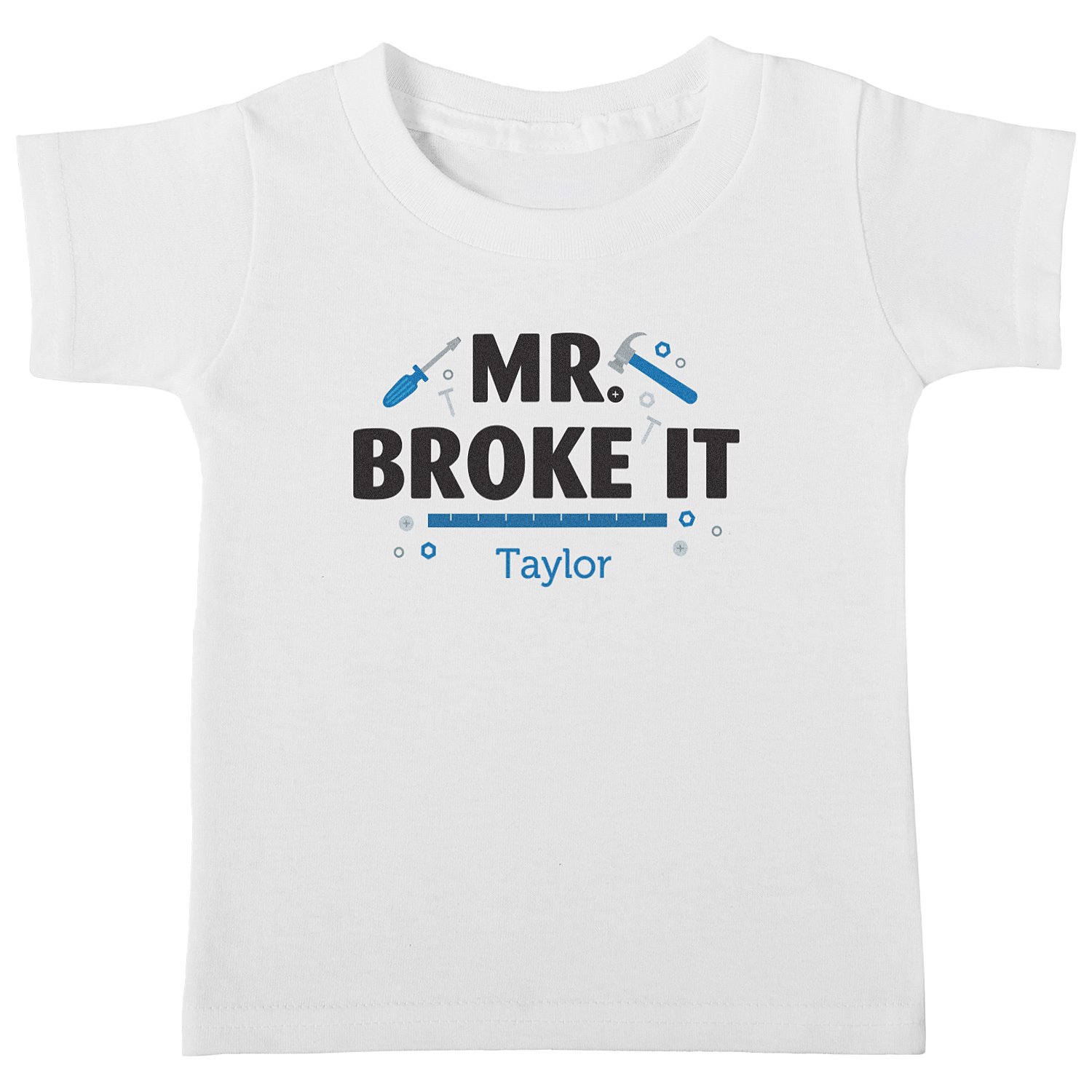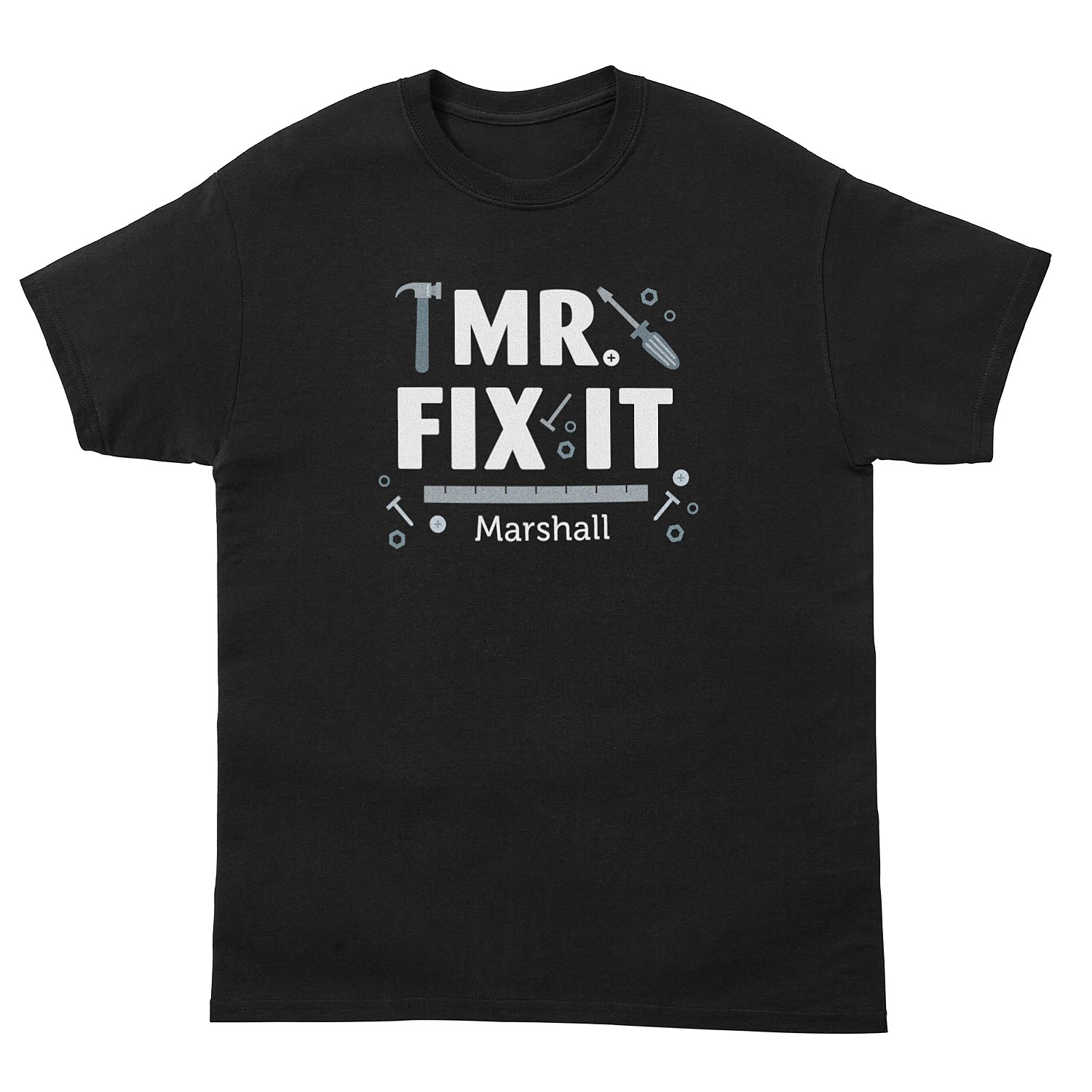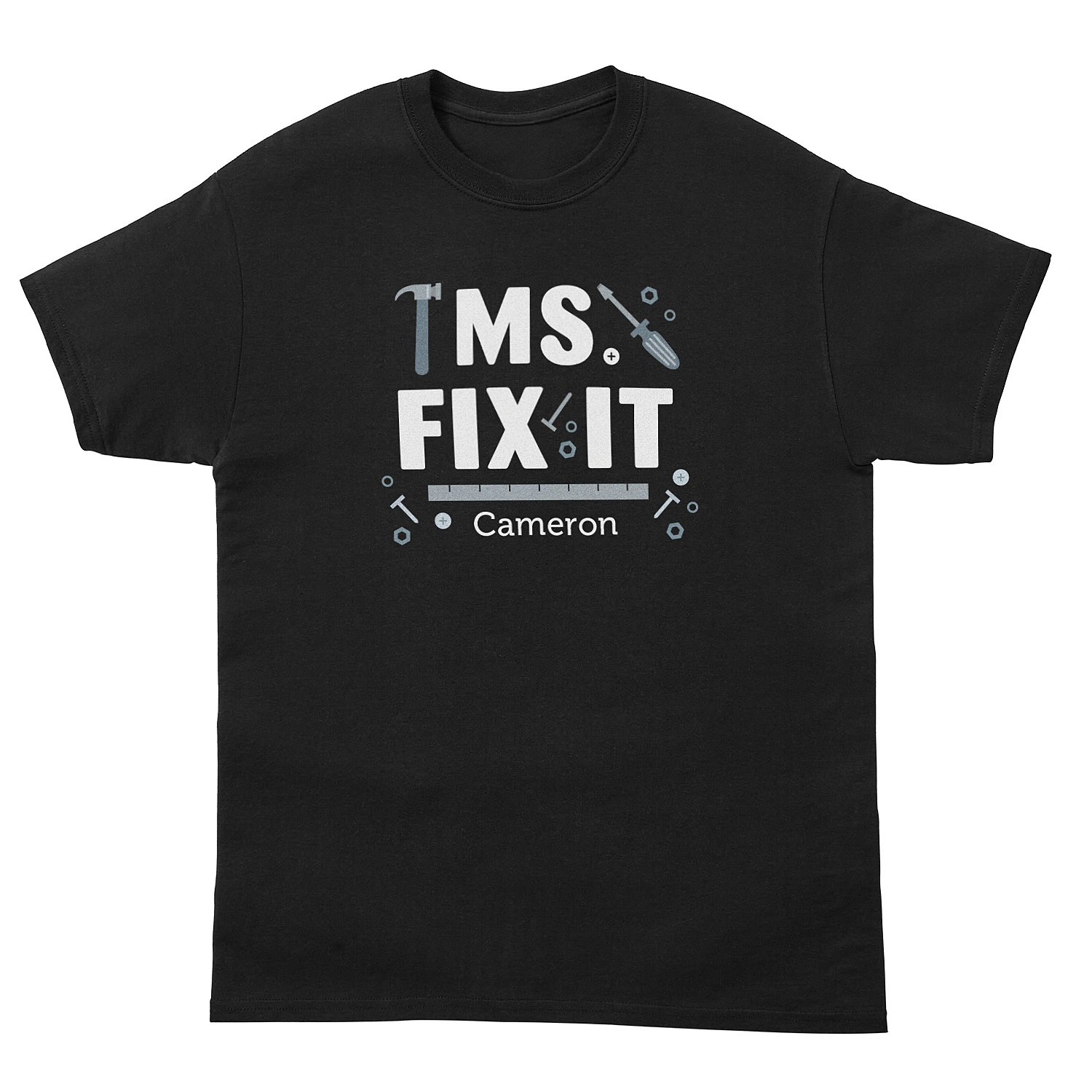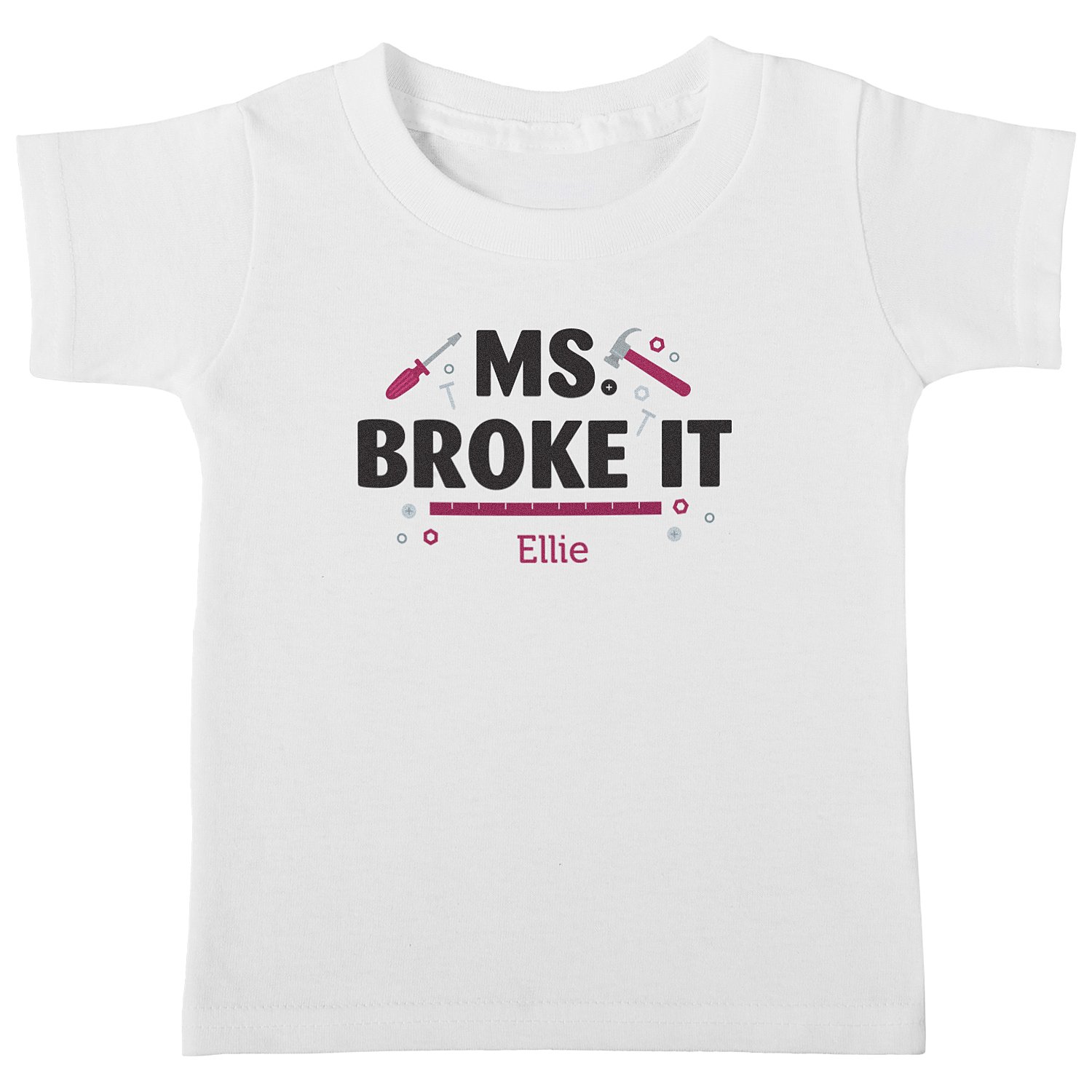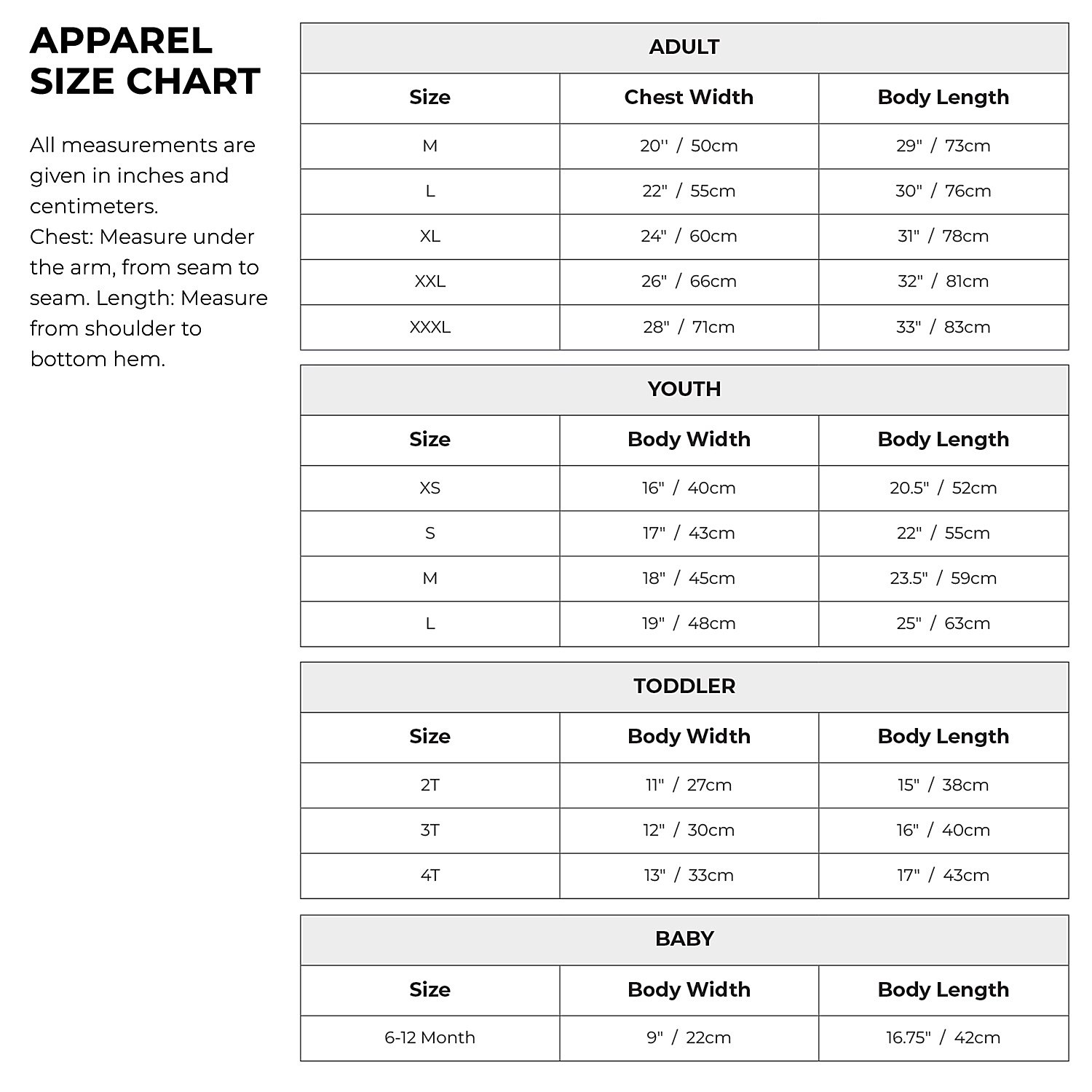 Fix-It Family Personalized Matching Apparel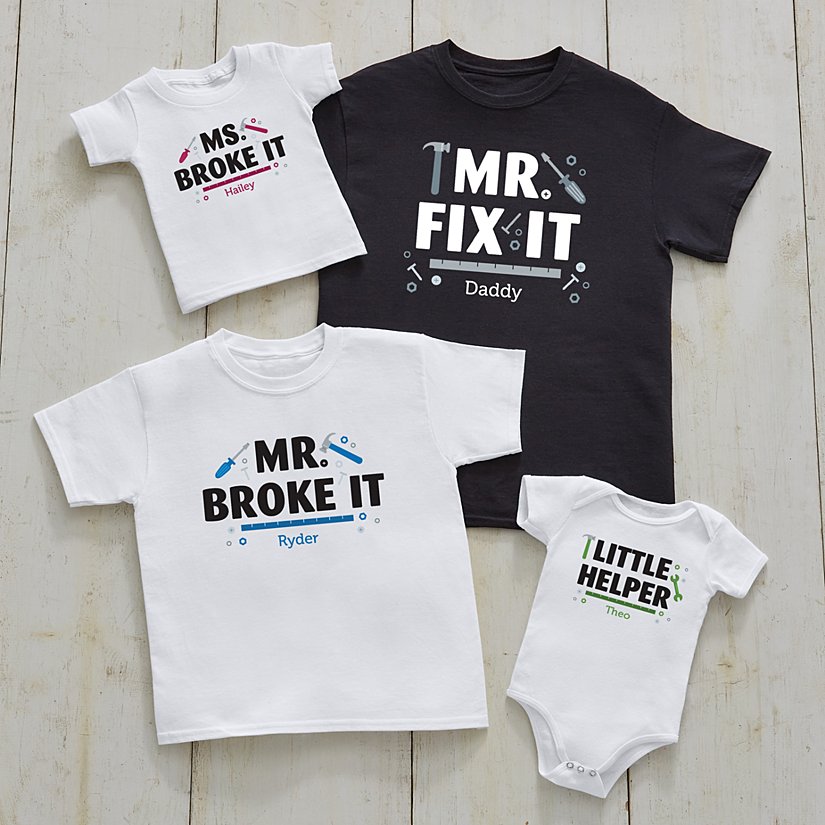 Product Description
The family that repairs together, stays together! Your beloved handyperson and their handy little assistants will adore these coordinating shirts. Every task is manageable when the fix-it crew is on the job in these ultra-comfortable tops.
Personalize by adding a name with up to 10 characters
For adult T-shirt, select 'Mr. Fix It' or 'Ms. Fix It'
For child T-shirt and bodysuit, choose 'Mr. Broke It', 'Ms. Broke It', or 'Little Helper'
Adult T-shirt offered in black, while child T-shirt/bodysuit comes in white
Available in adult sizes M-2XL, youth XS-L, toddler 2T-4T T-shirts, and infant bodysuit 6M-12M
Made of ultra-soft 100% cotton
Machine washable for easy maintenance
New

Fix-It Family Personalized Matching Apparel
PERFECT GIFT GUARANTEE Your personalized gift or home decor item is guaranteed to delight! We'll make sure you're 100% satisfied, or your money back.
The family that repairs together, stays together! Your beloved handyperson and their handy little assistants will adore these coordinating shirts. Every task is manageable when the fix-it crew is on the job in these ultra-comfortable tops.

Personalize by adding a name with up to 10 characters
For adult T-shirt, select 'Mr. Fix It' or 'Ms. Fix It'
For child T-shirt and bodysuit, choose 'Mr. Broke It', 'Ms. Broke It', or 'Little Helper'
Adult T-shirt offered in black, while child T-shirt/bodysuit comes in white
Available in adult sizes M-2XL, youth XS-L, toddler 2T-4T T-shirts, and infant bodysuit 6M-12M
Made of ultra-soft 100% cotton
Machine washable for easy maintenance