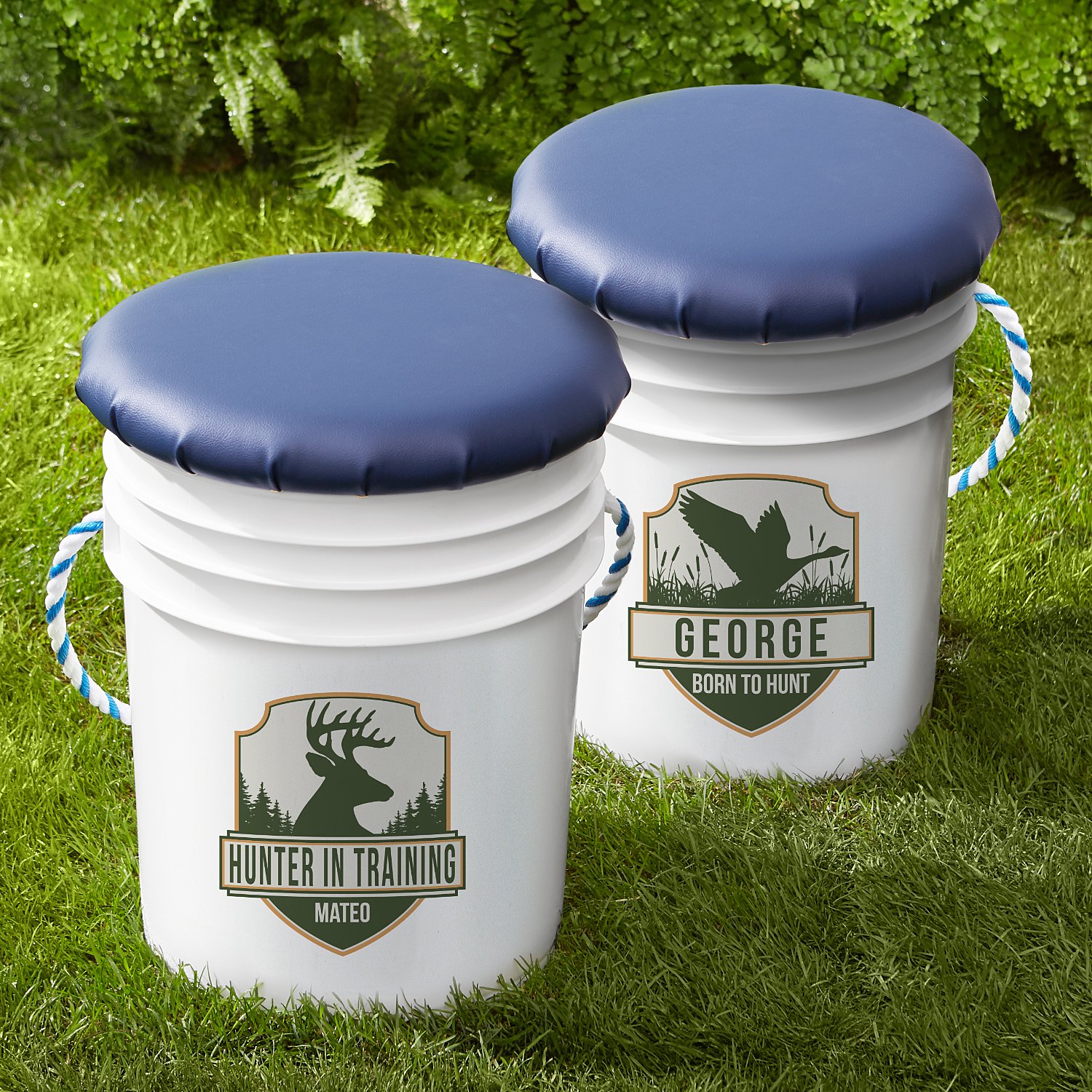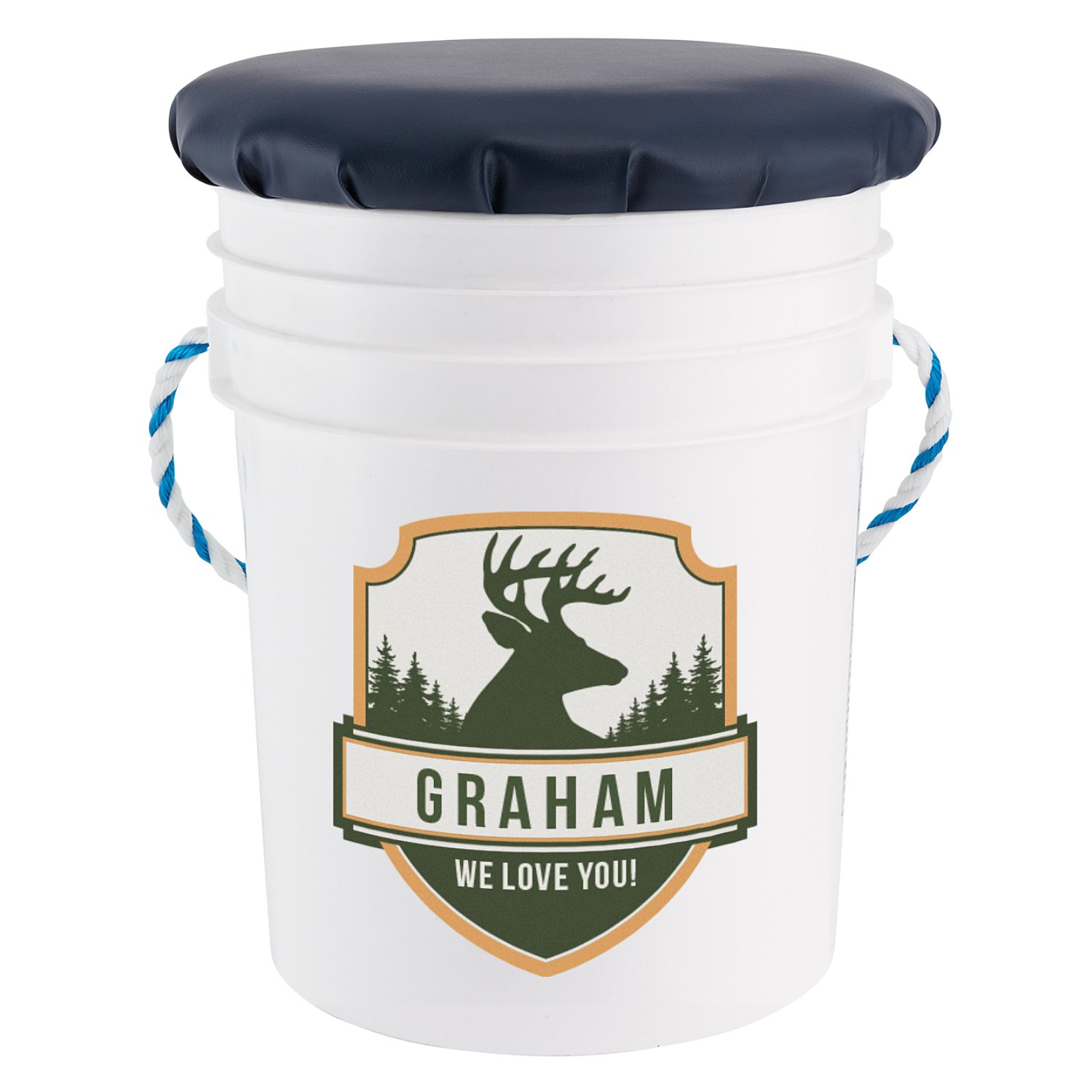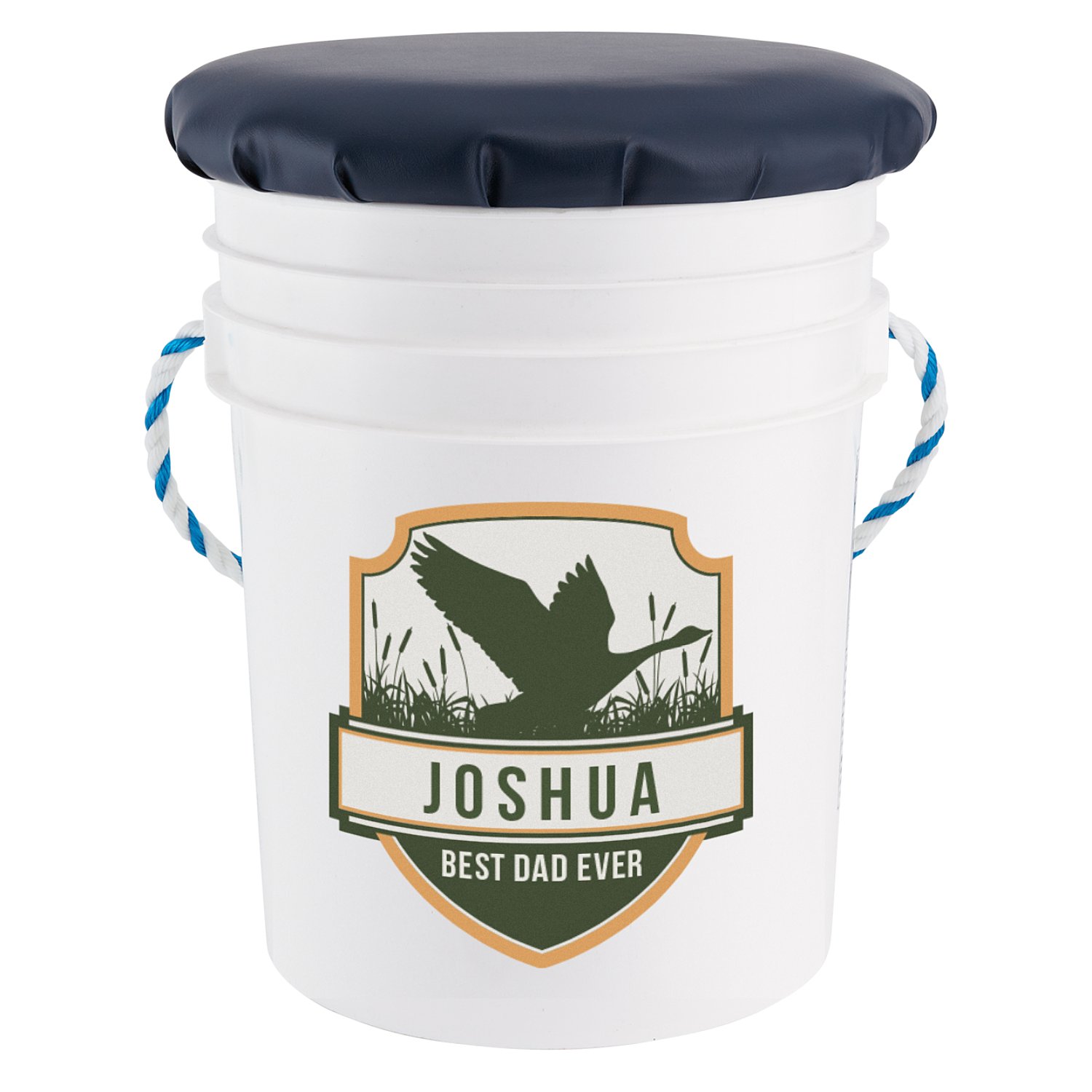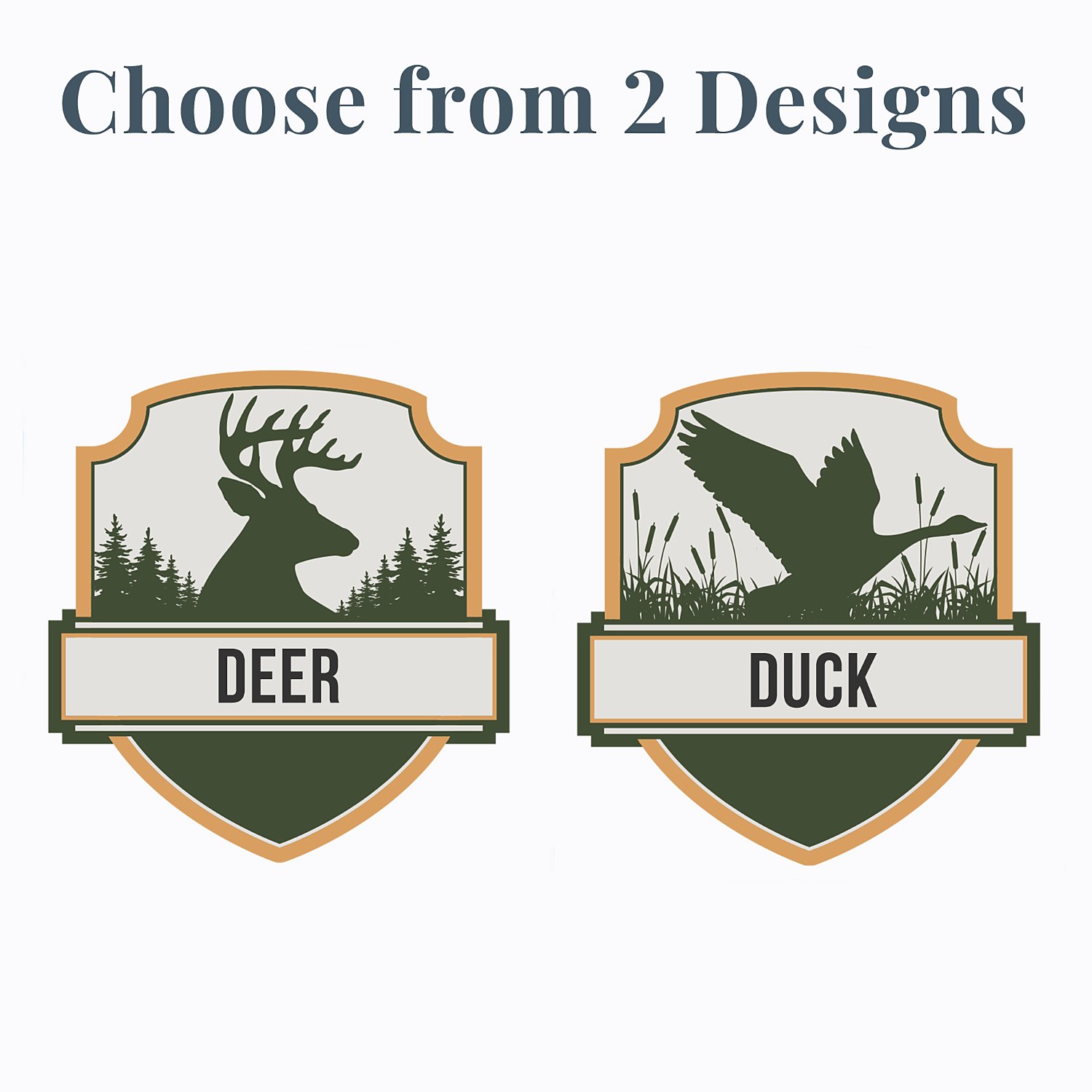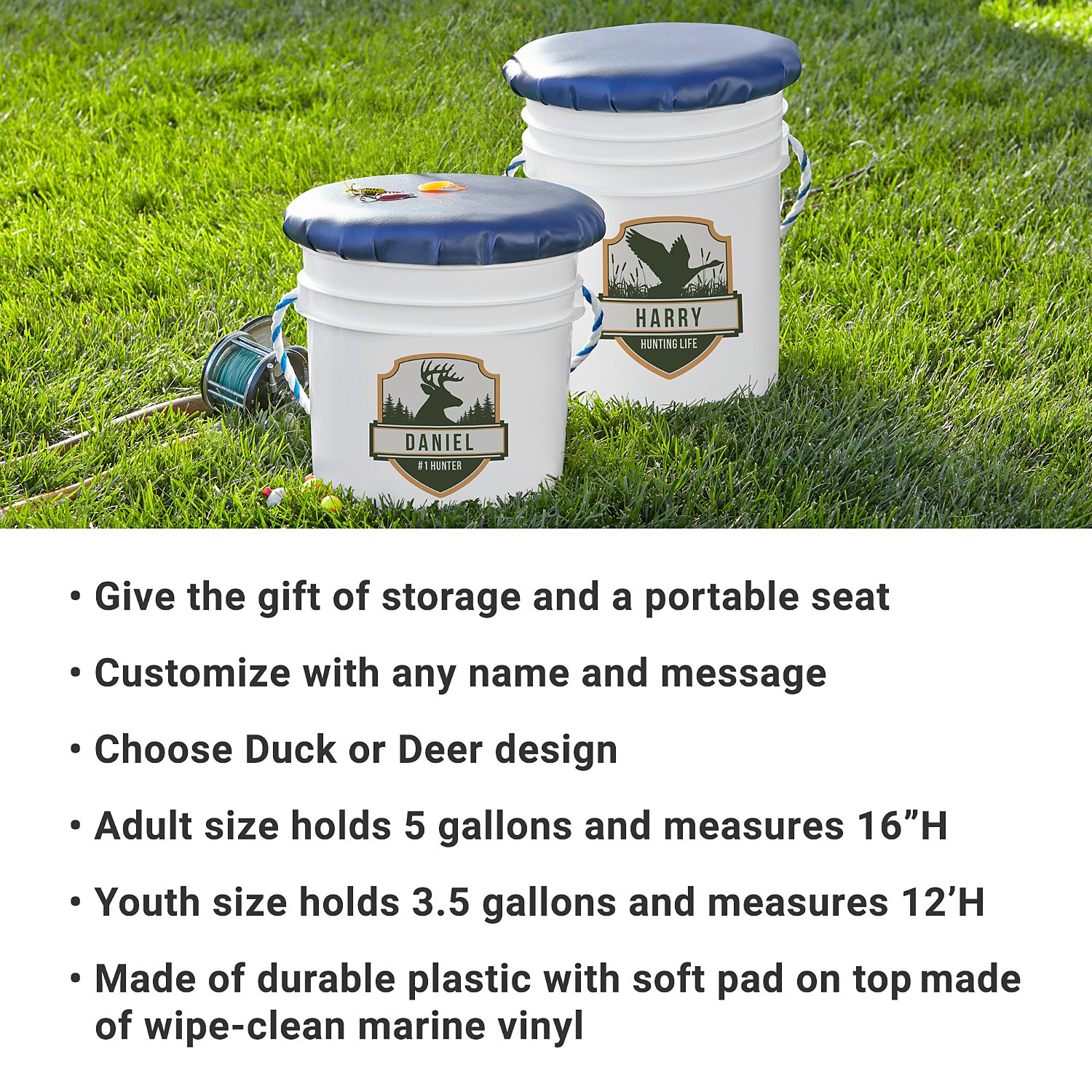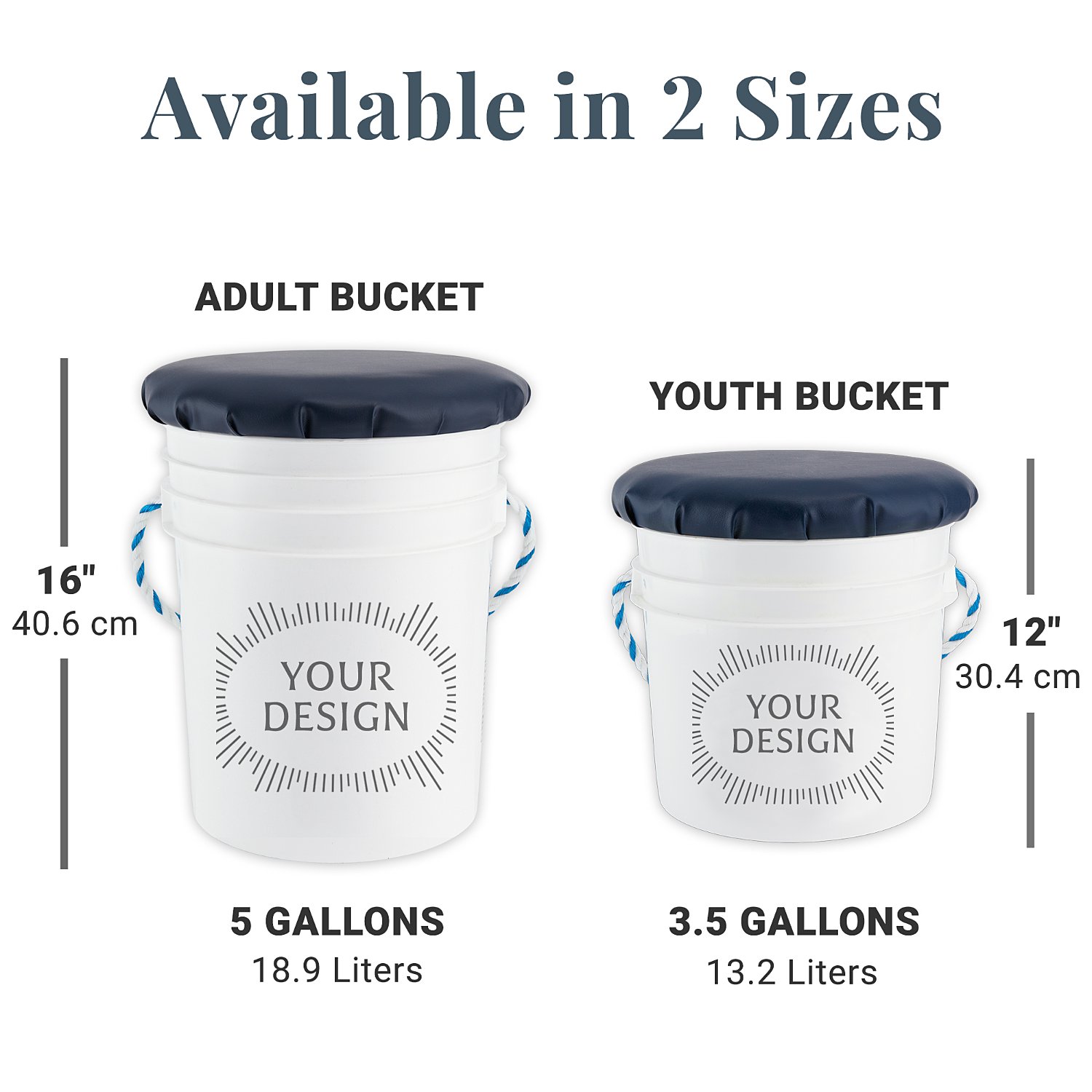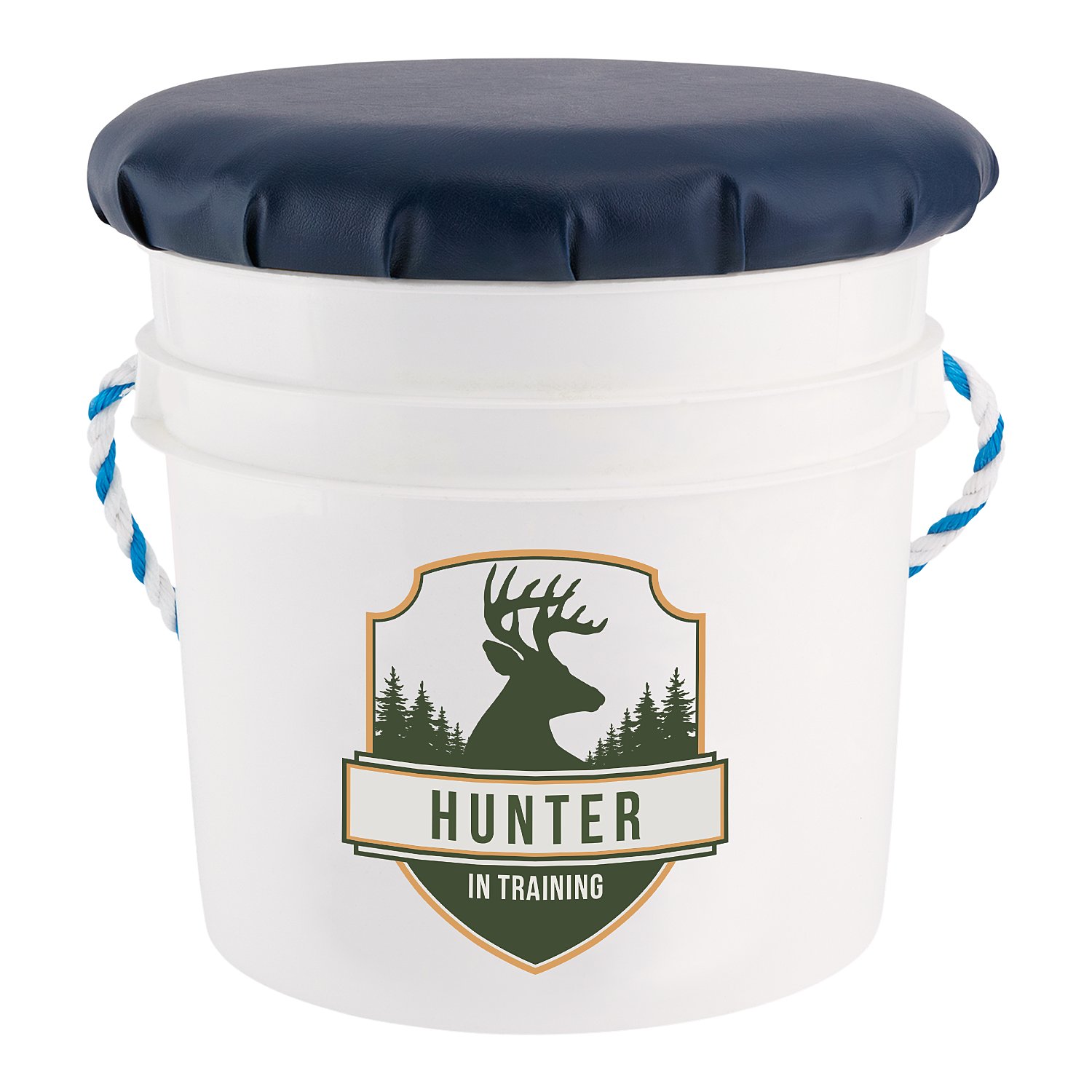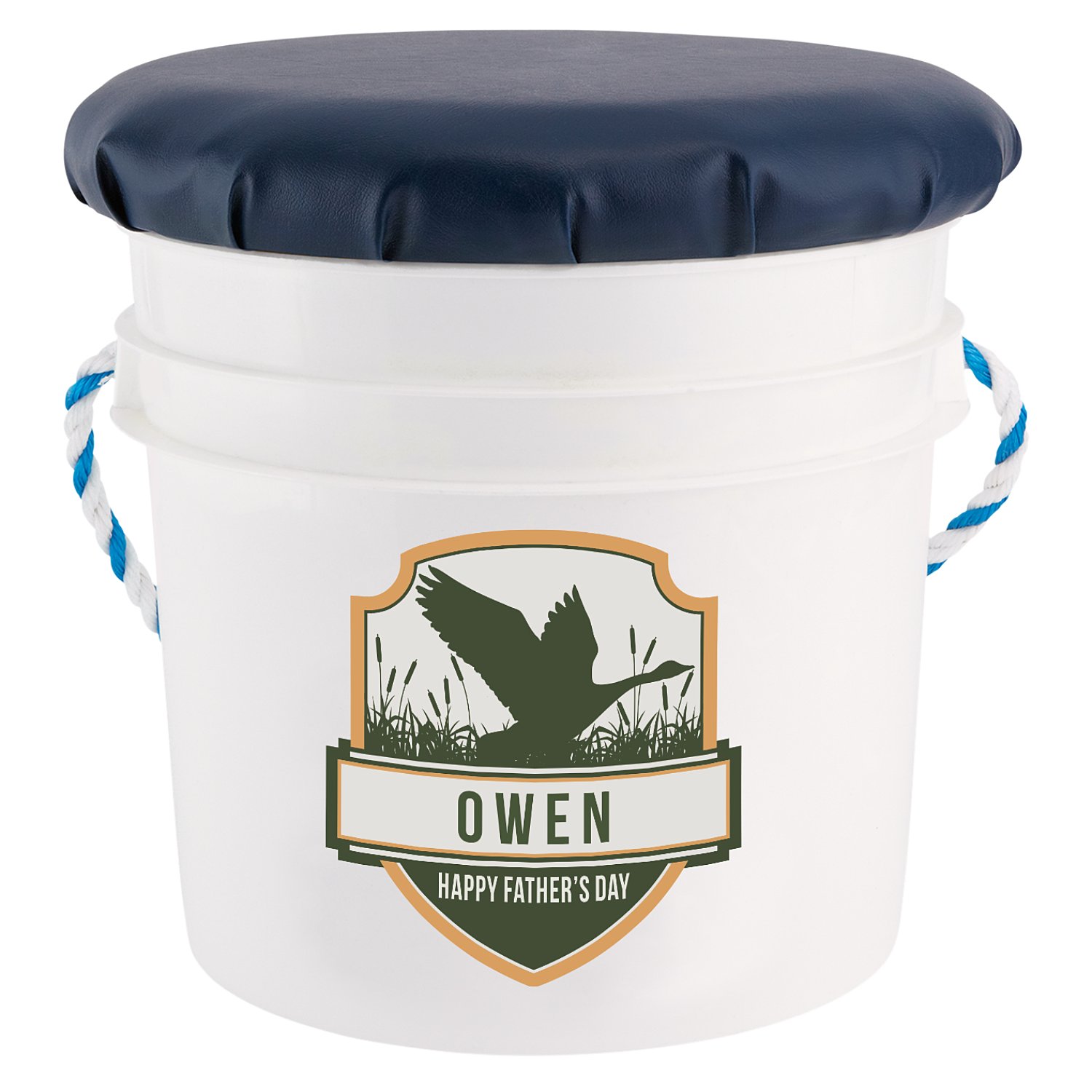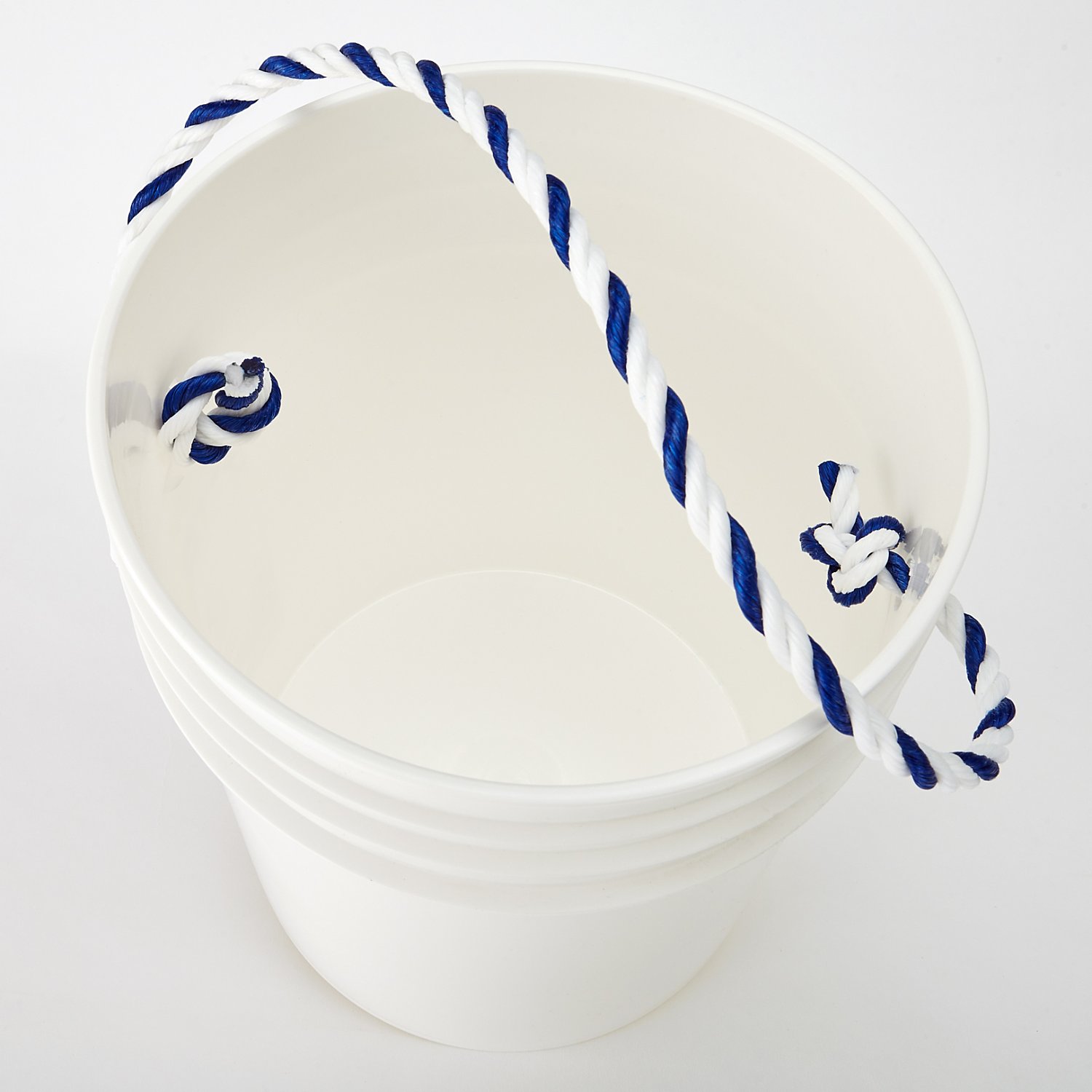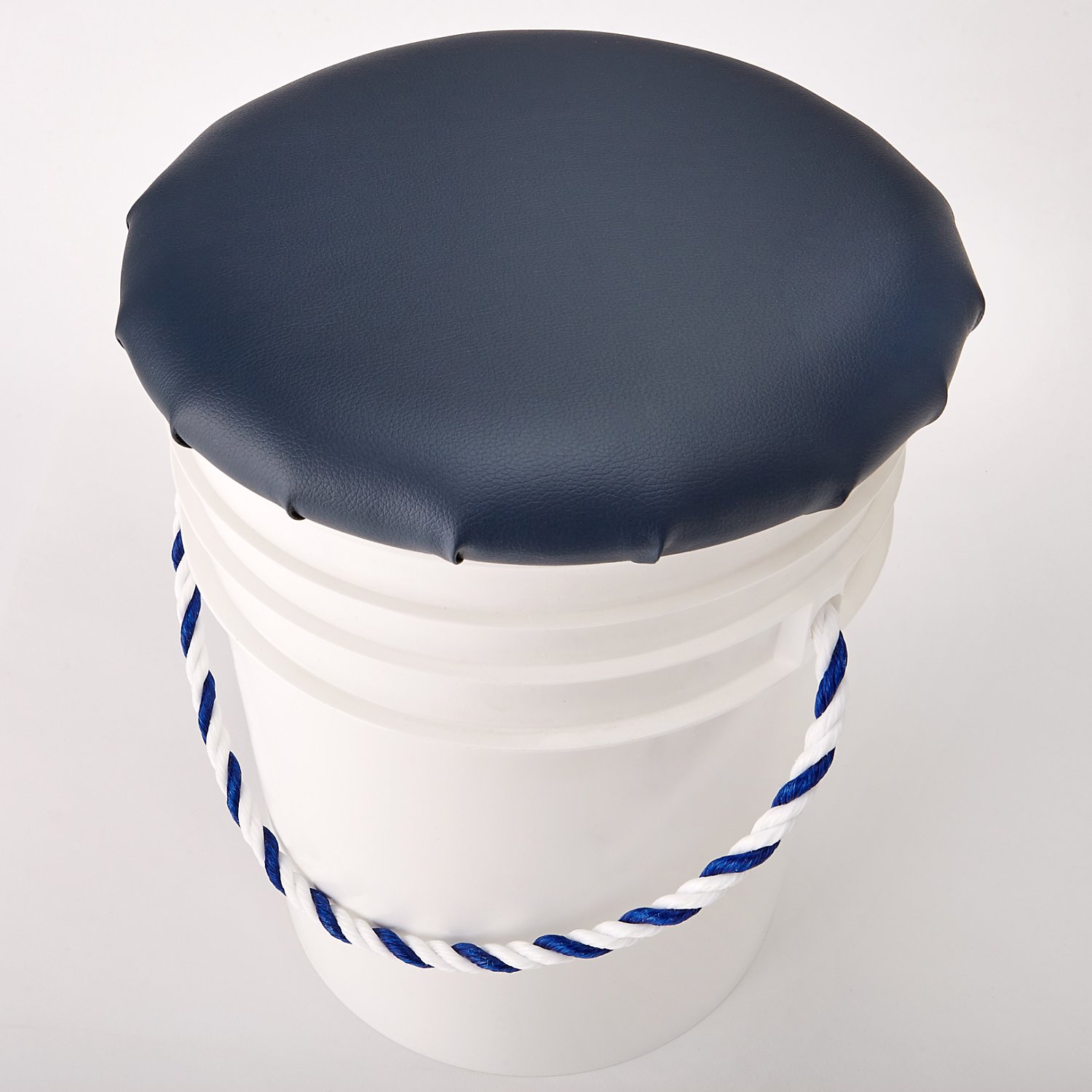 Forest Explorer Personalized Seated Bucket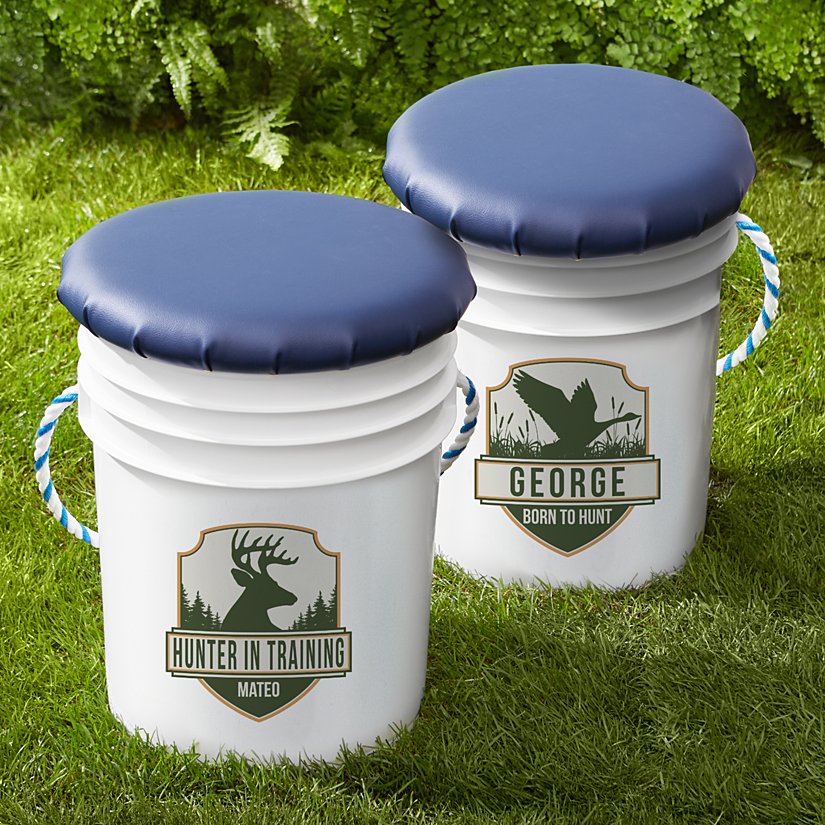 Product Description
For dads who love venturing into the woods, this spacious bucket provides the perfect solution to carry back their findings. Plus, it doubles as a handy stool for those cozy moments around the campfire.
Customize by adding a name and message with up to 12 characters each
Select from duck or deer designs
Offered in both adult and youth sizes
Bucket crafted of sturdy plastic
Seat cover made from easy-to-clean marine vinyl that resists fading and cracking
Adult bucket has a 5-gallon capacity and measures 16"H
Youth bucket holds 3.5 gallons and measures 12"H
Suitable for adults or children weighing under 250 lbs.
Gift box not available
New

Forest Explorer Personalized Seated Bucket
PERFECT GIFT GUARANTEE Your personalized gift or home decor item is guaranteed to delight! We'll make sure you're 100% satisfied, or your money back.
For dads who love venturing into the woods, this spacious bucket provides the perfect solution to carry back their findings. Plus, it doubles as a handy stool for those cozy moments around the campfire.

Customize by adding a name and message with up to 12 characters each
Select from duck or deer designs
Offered in both adult and youth sizes
Bucket crafted of sturdy plastic
Seat cover made from easy-to-clean marine vinyl that resists fading and cracking
Adult bucket has a 5-gallon capacity and measures 16"H
Youth bucket holds 3.5 gallons and measures 12"H
Suitable for adults or children weighing under 250 lbs.
Gift box not available