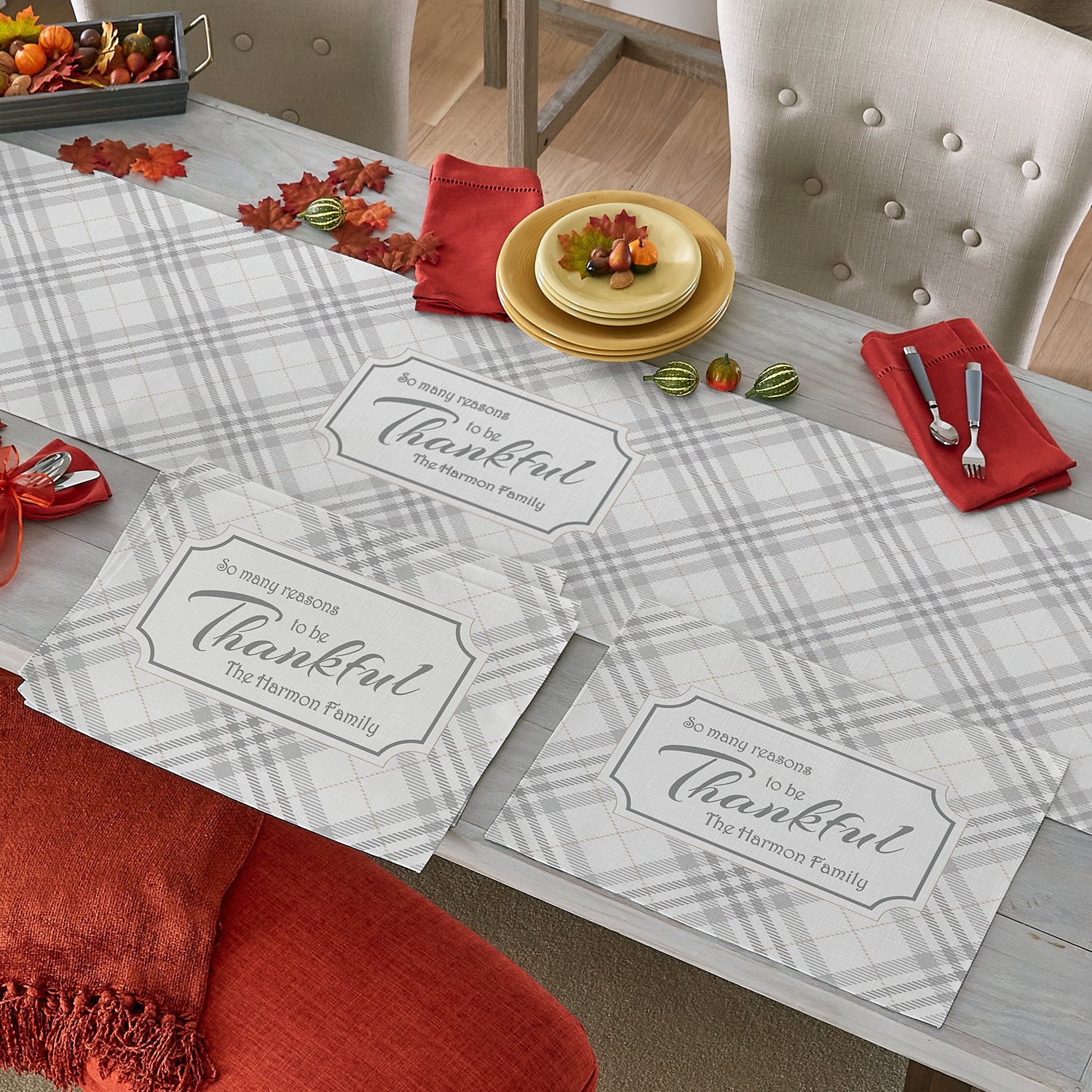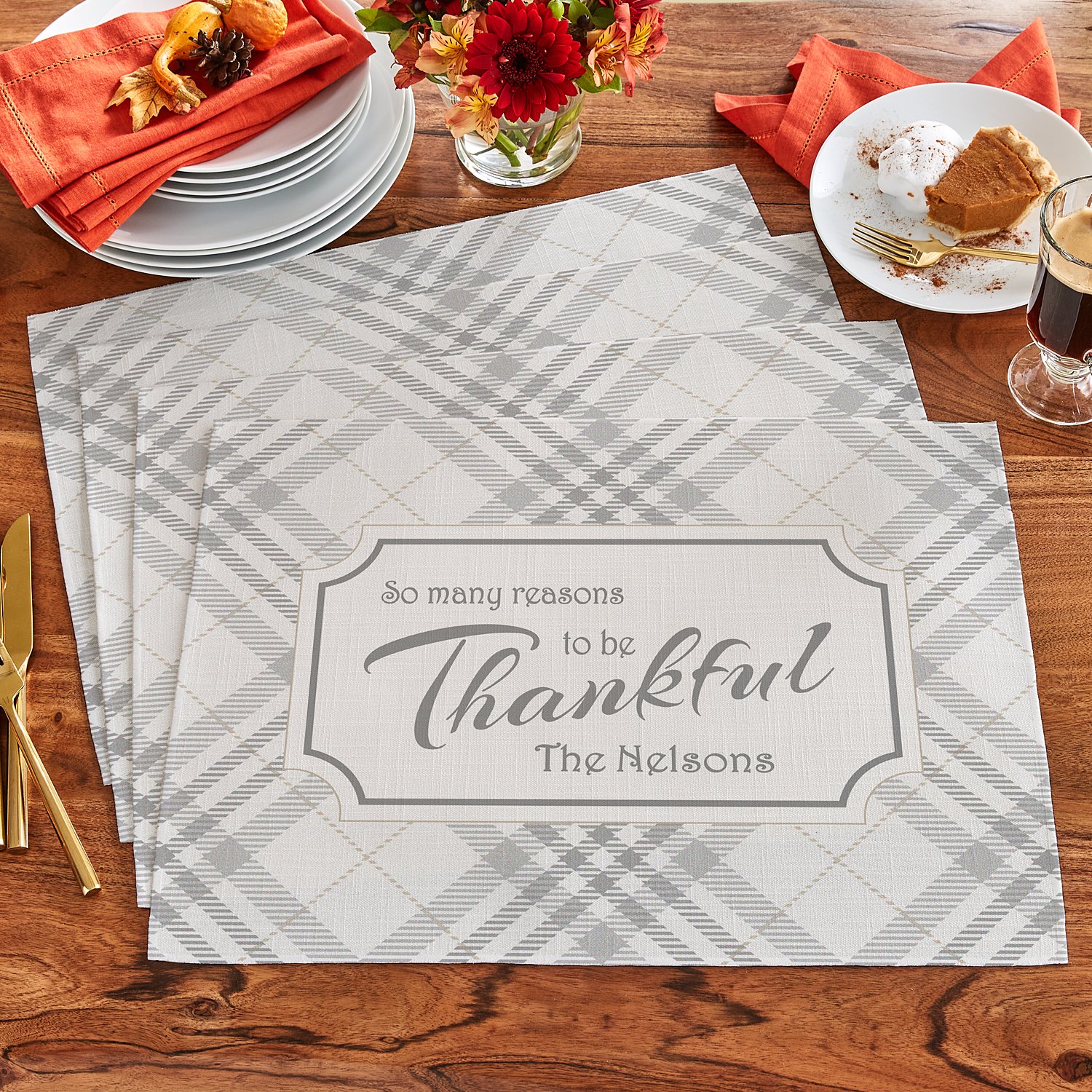 Gratitude Personalized Table Runner & Placemats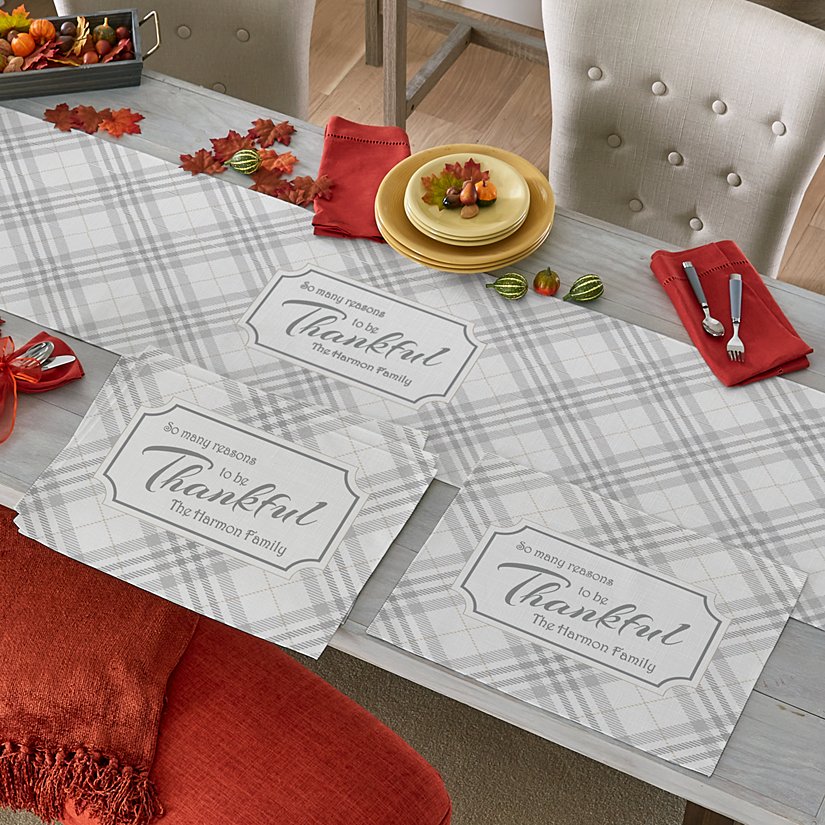 Product Description
Our table runner and placemats provide a generous serving of thankfulness and sophistication, the perfect addition for any festive table.
Customize by adding any message (up to 16 characters)
Crafted of 100% polyester
Table runner dimensions: 16"W x 70"L; placemat dimensions: 14"W x 19"L
Machine washable for easy care
Table runner and placemats can be purchased separately or as sets
Sets available as table runner with 4 placemats or table runner with 6 placemats
"So many reasons to be Thankful" will always be displayed
Gratitude Personalized Table Runner & Placemats
PERFECT GIFT GUARANTEE Your personalized gift or home decor item is guaranteed to delight! We'll make sure you're 100% satisfied, or your money back.
Our table runner and placemats provide a generous serving of thankfulness and sophistication, the perfect addition for any festive table.

Customize by adding any message (up to 16 characters)
Crafted of 100% polyester
Table runner dimensions: 16"W x 70"L; placemat dimensions: 14"W x 19"L
Machine washable for easy care
Table runner and placemats can be purchased separately or as sets
Sets available as table runner with 4 placemats or table runner with 6 placemats
"So many reasons to be Thankful" will always be displayed