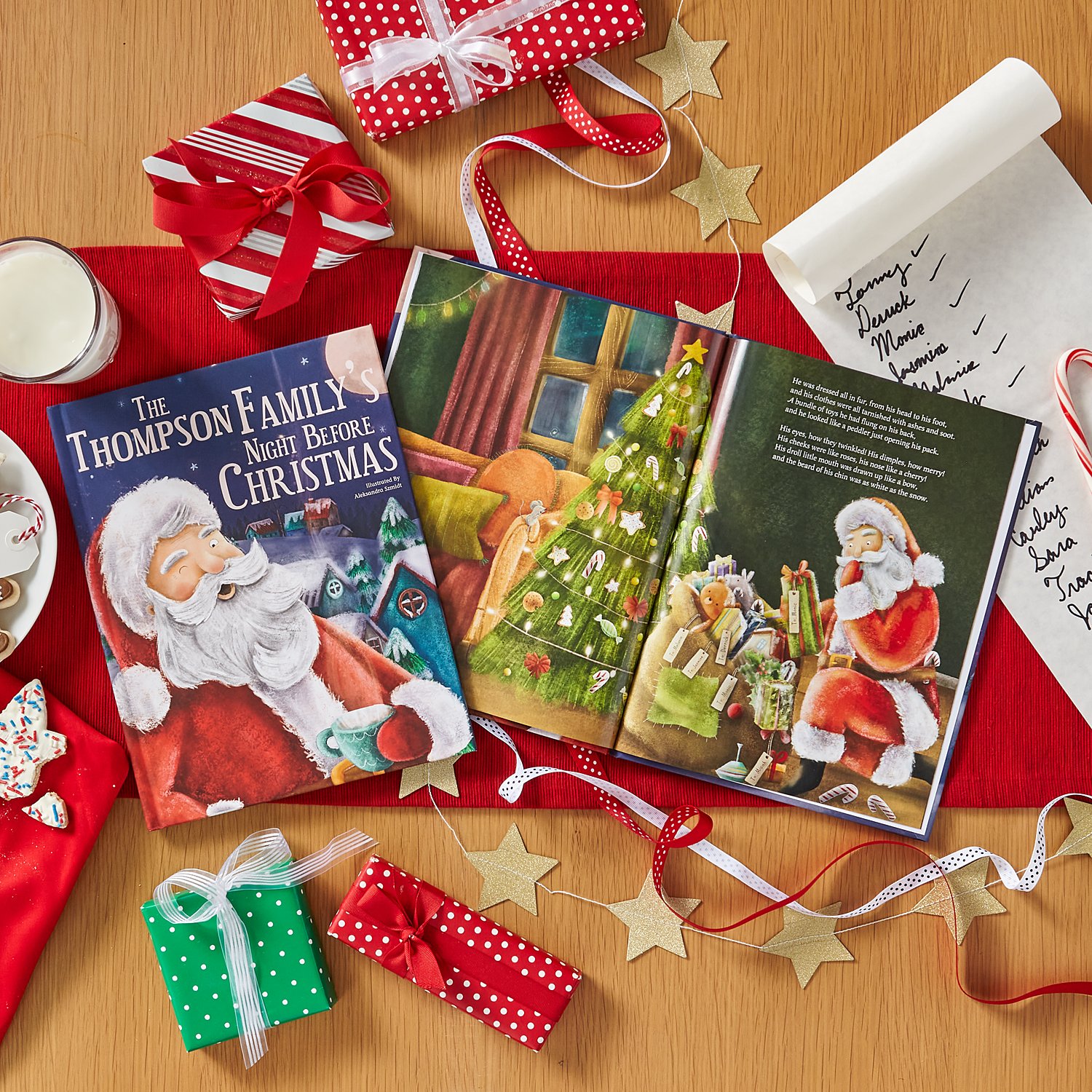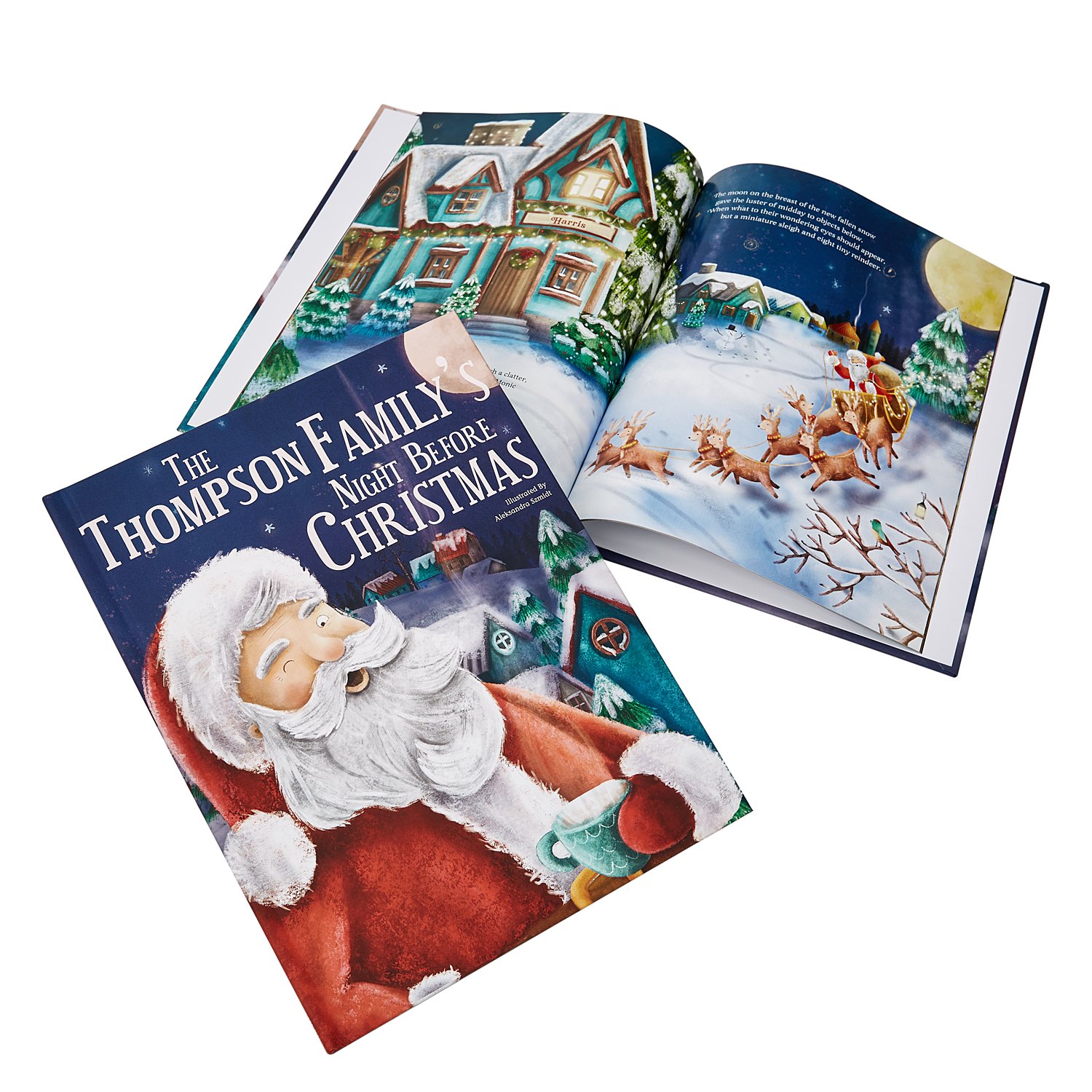 i See Me® Our Family's Custom Night Before Christmas Book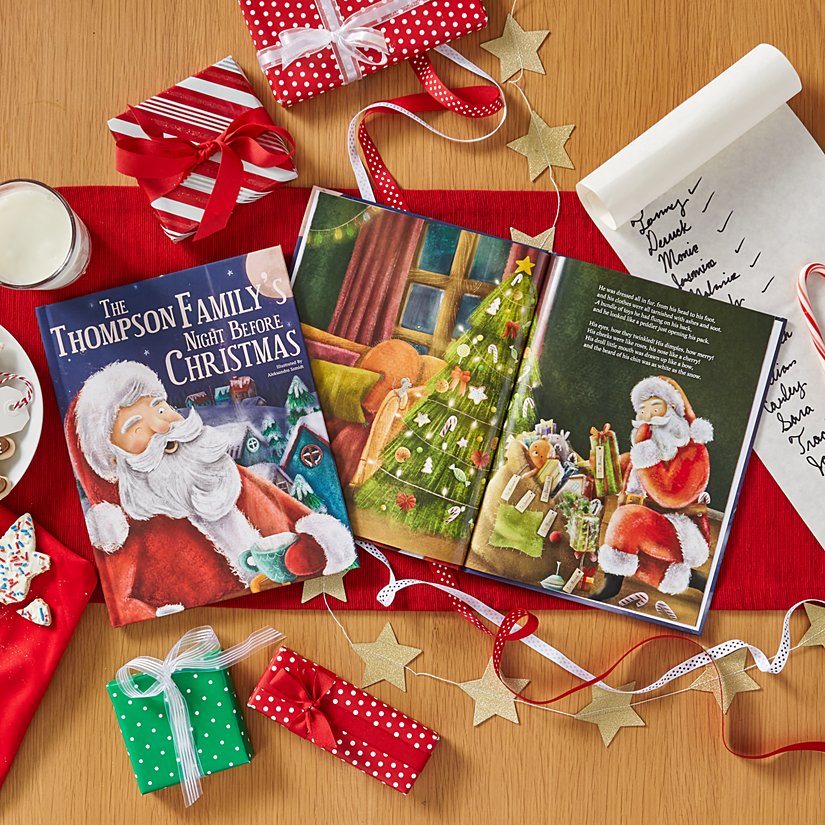 Product Description
Establish a family tradition with this personalized edition of Clement Clark Moore's classic Christmas Eve story. A beautifully tailored gift for the entire family to cherish.
Customize with family's surname, up to two caretakers' nicknames (mommy, daddy, etc.) with up to 16 characters each, 1 to 6 children's names with up to 16 characters each, family's city name, sender's message, and sender's name with up to 16 characters each
Option to personalize Santa's skin tone
Hardcover with 20 pages
Dimensions: 8.5" x 11"
Illustrations by Aleksandra Szmidt
Perfect for ages 0-6
Shipping available only to U.S. addresses
i See Me® Our Family's Custom Night Before Christmas Book
PERFECT GIFT GUARANTEE Your personalized gift or home decor item is guaranteed to delight! We'll make sure you're 100% satisfied, or your money back.
Establish a family tradition with this personalized edition of Clement Clark Moore's classic Christmas Eve story. A beautifully tailored gift for the entire family to cherish.

Customize with family's surname, up to two caretakers' nicknames (mommy, daddy, etc.) with up to 16 characters each, 1 to 6 children's names with up to 16 characters each, family's city name, sender's message, and sender's name with up to 16 characters each
Option to personalize Santa's skin tone
Hardcover with 20 pages
Dimensions: 8.5" x 11"
Illustrations by Aleksandra Szmidt
Perfect for ages 0-6
Shipping available only to U.S. addresses