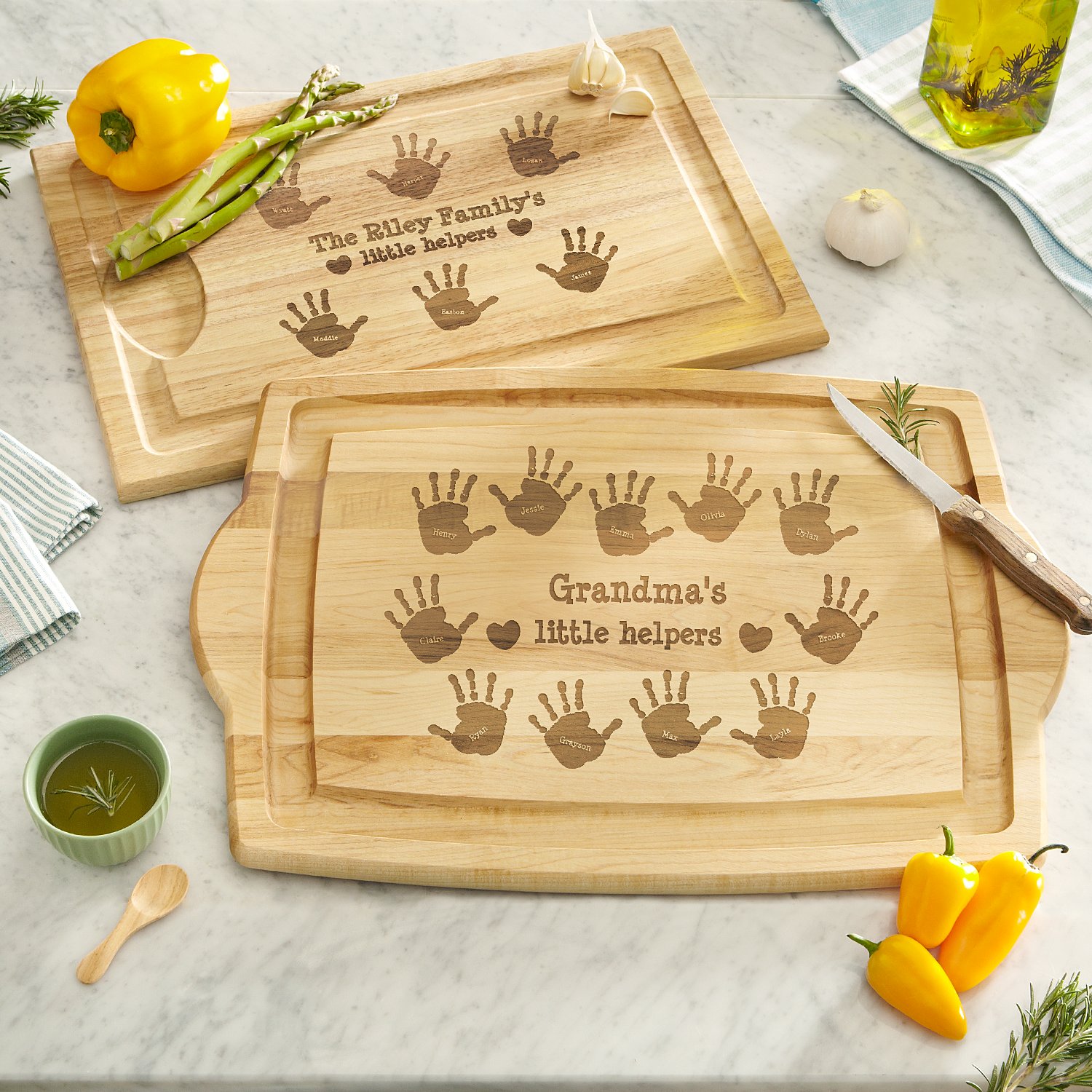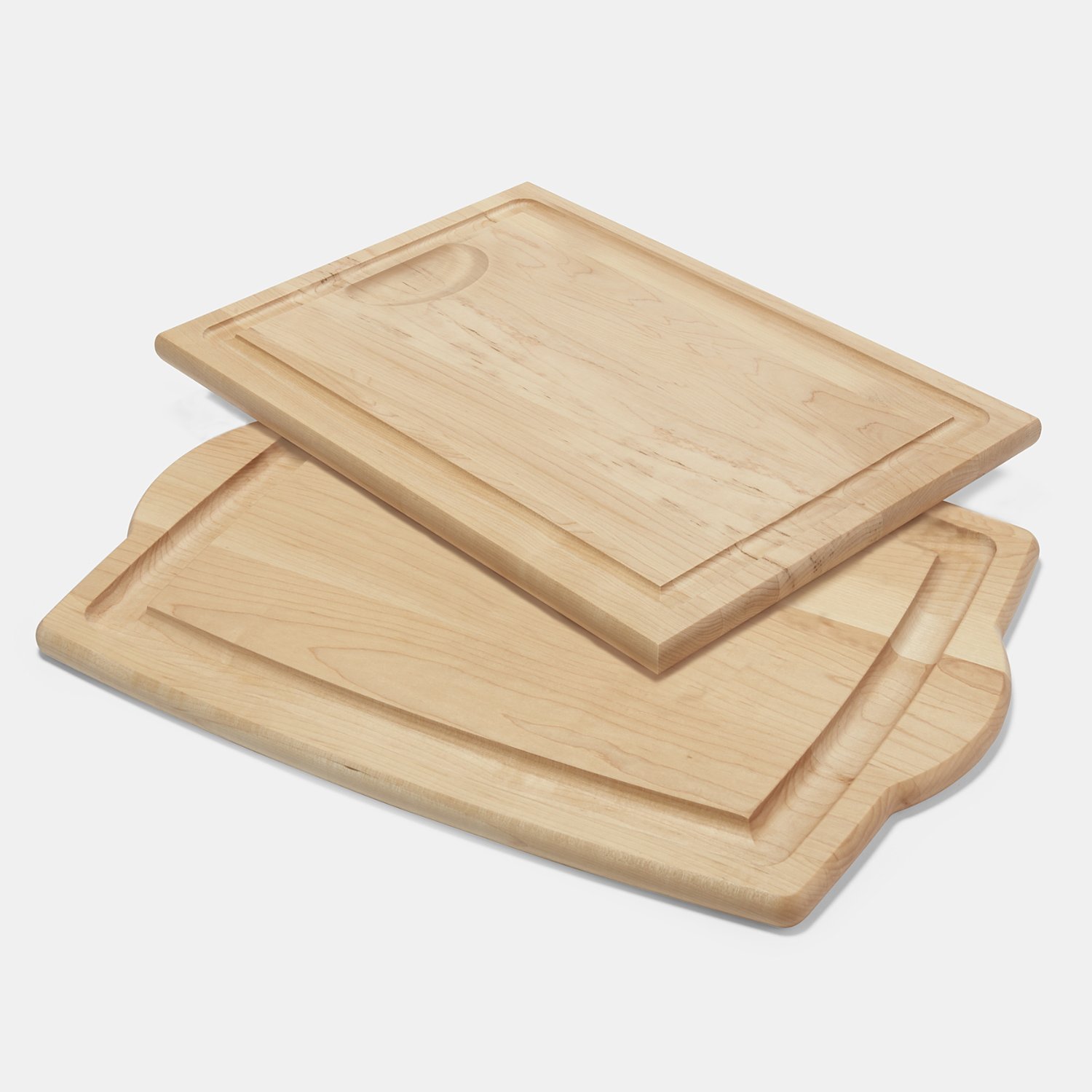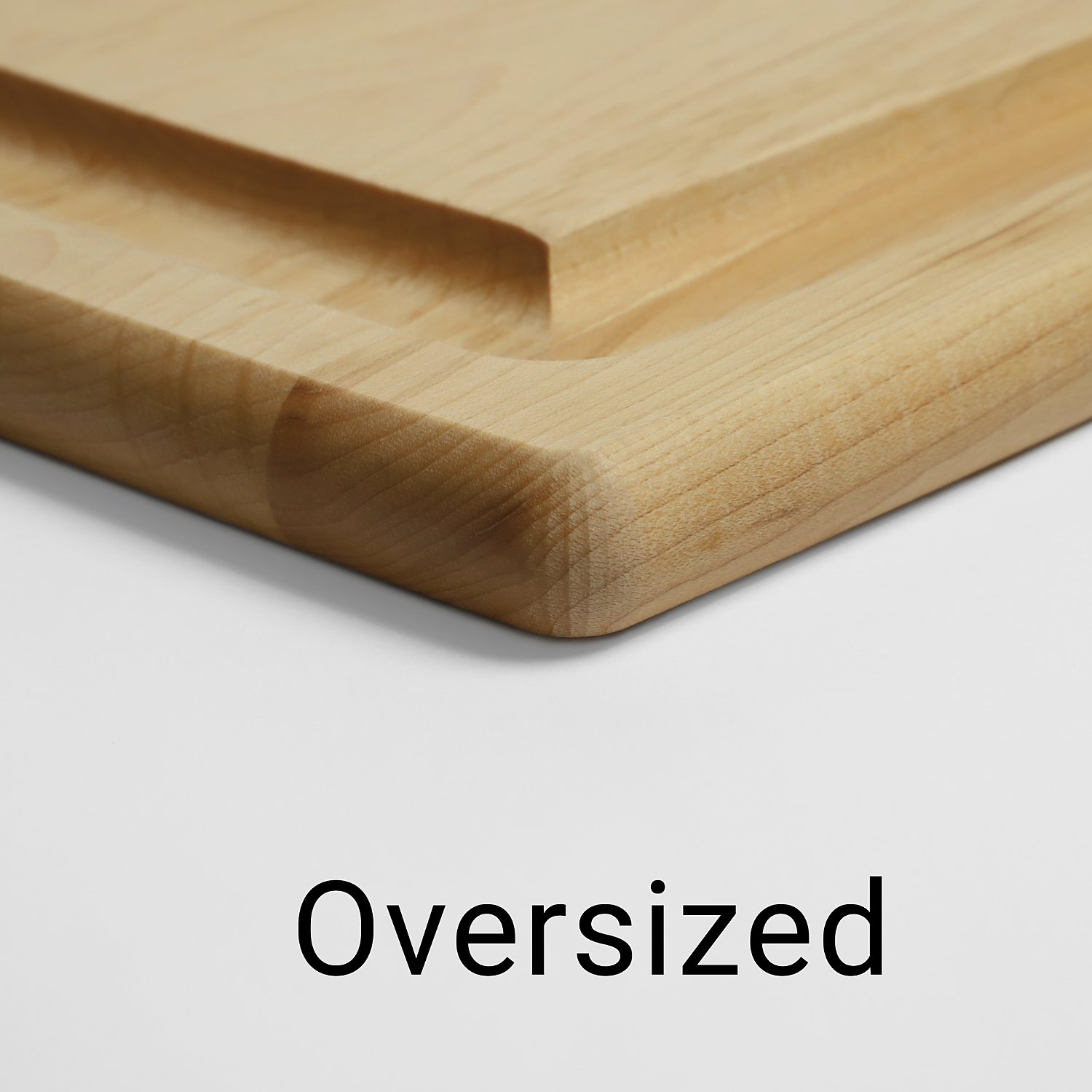 Kitchen Helpers Maple Wooden Personalized Cutting Board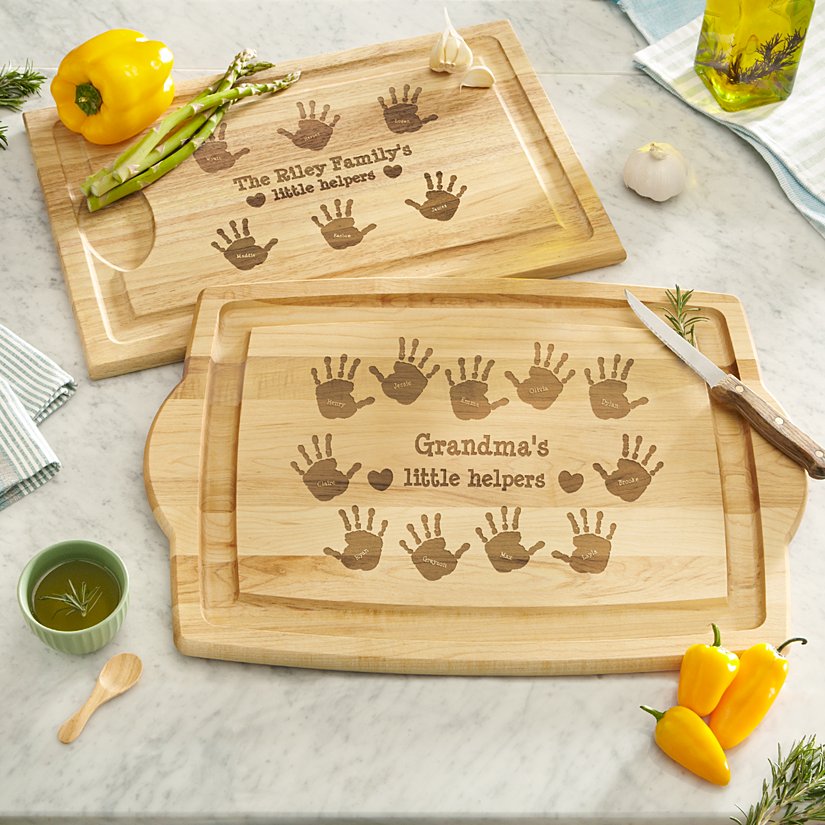 Product Description
Our cutting board transforms meal preparation into an expression of love - nothing brings joy to the family cook more than seeing the handprints of their little helpers.
Customize with a message of up to 20 characters and 1 to 12 names (9 characters each)
Proudly made in the USA
Crafted from sustainable Maple wood
Regular board measures 12" x 17"; Oversized board measures 14" x 20"
Designed with a deep moat to collect juices
Natural variations in wood make each piece unique
To maintain your cutting board, we suggest treating it with a wood conditioning mineral finish
Hand wash recommended
"little helpers" will always be included
Item cannot be gift boxed
Kitchen Helpers Maple Wooden Personalized Cutting Board
PERFECT GIFT GUARANTEE Your personalized gift or home decor item is guaranteed to delight! We'll make sure you're 100% satisfied, or your money back.
Our cutting board transforms meal preparation into an expression of love - nothing brings joy to the family cook more than seeing the handprints of their little helpers.

Customize with a message of up to 20 characters and 1 to 12 names (9 characters each)
Proudly made in the USA
Crafted from sustainable Maple wood
Regular board measures 12" x 17"; Oversized board measures 14" x 20"
Designed with a deep moat to collect juices
Natural variations in wood make each piece unique
To maintain your cutting board, we suggest treating it with a wood conditioning mineral finish
Hand wash recommended
"little helpers" will always be included
Item cannot be gift boxed