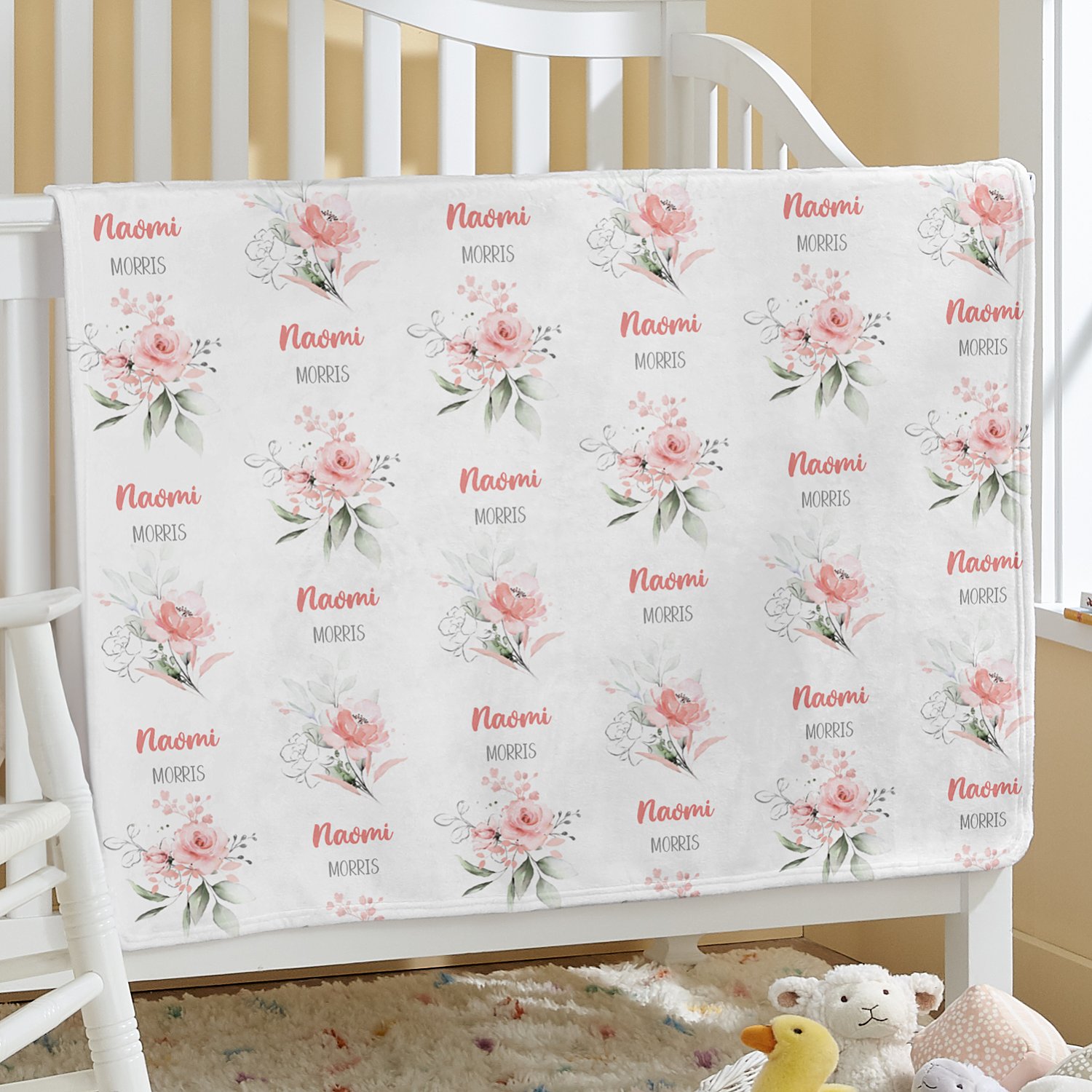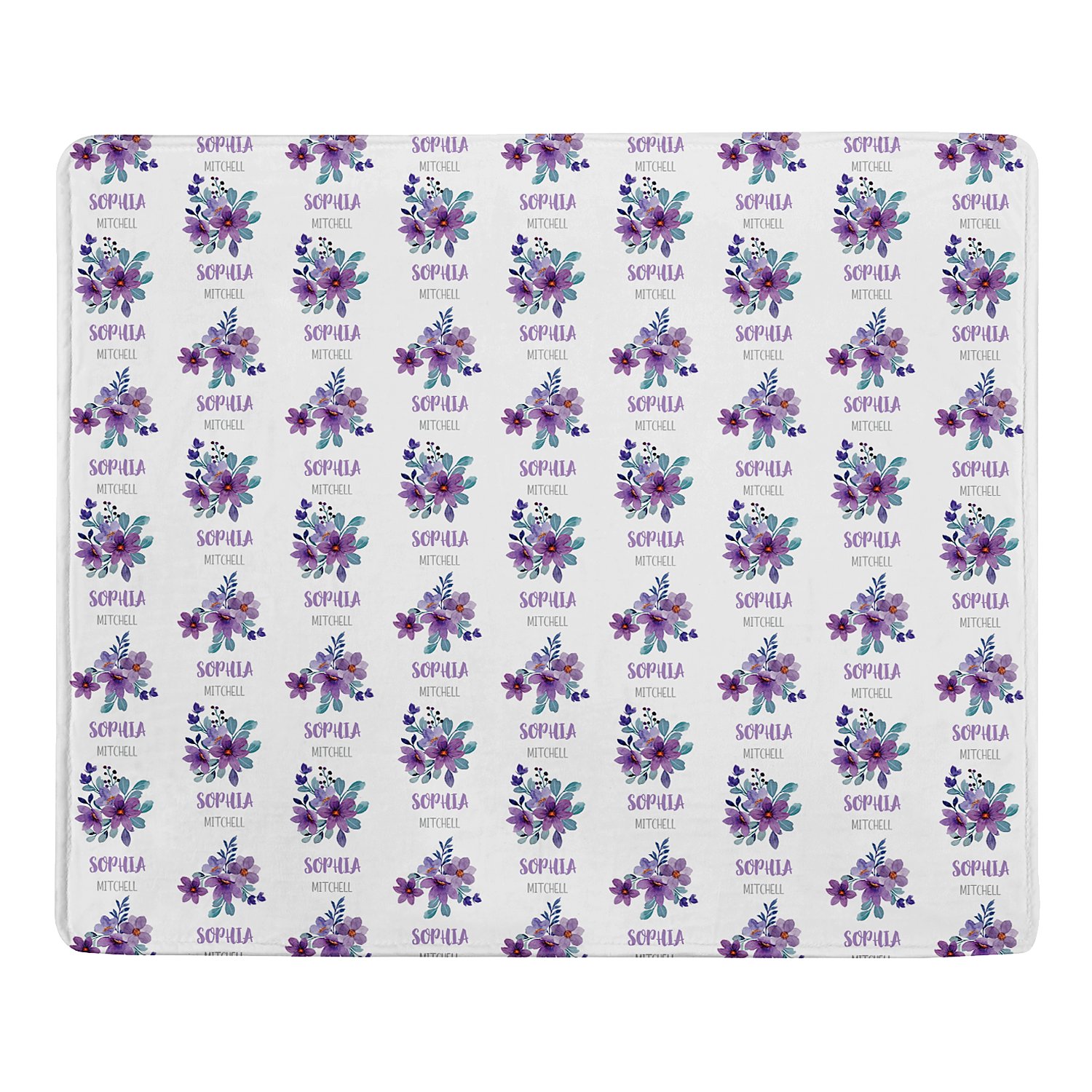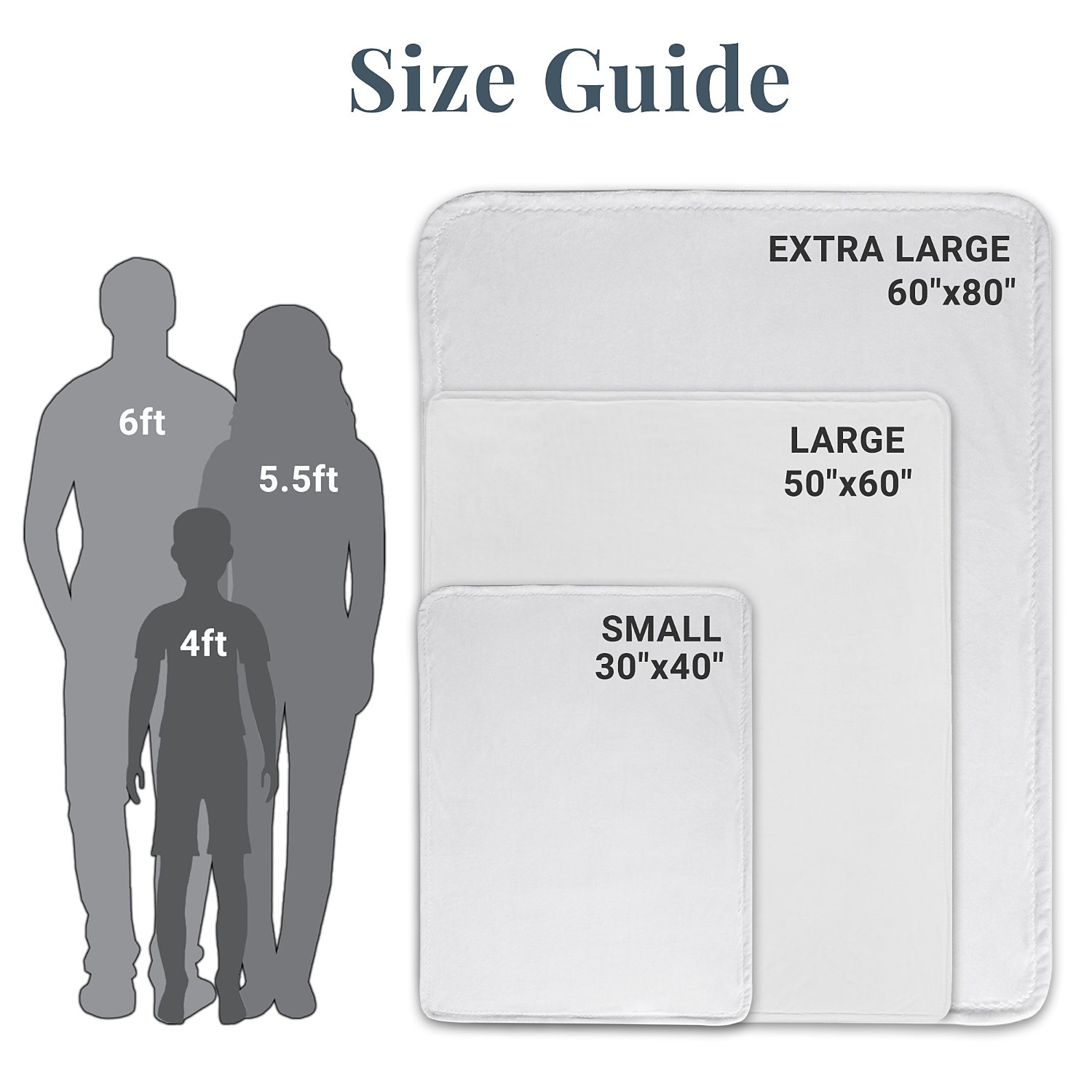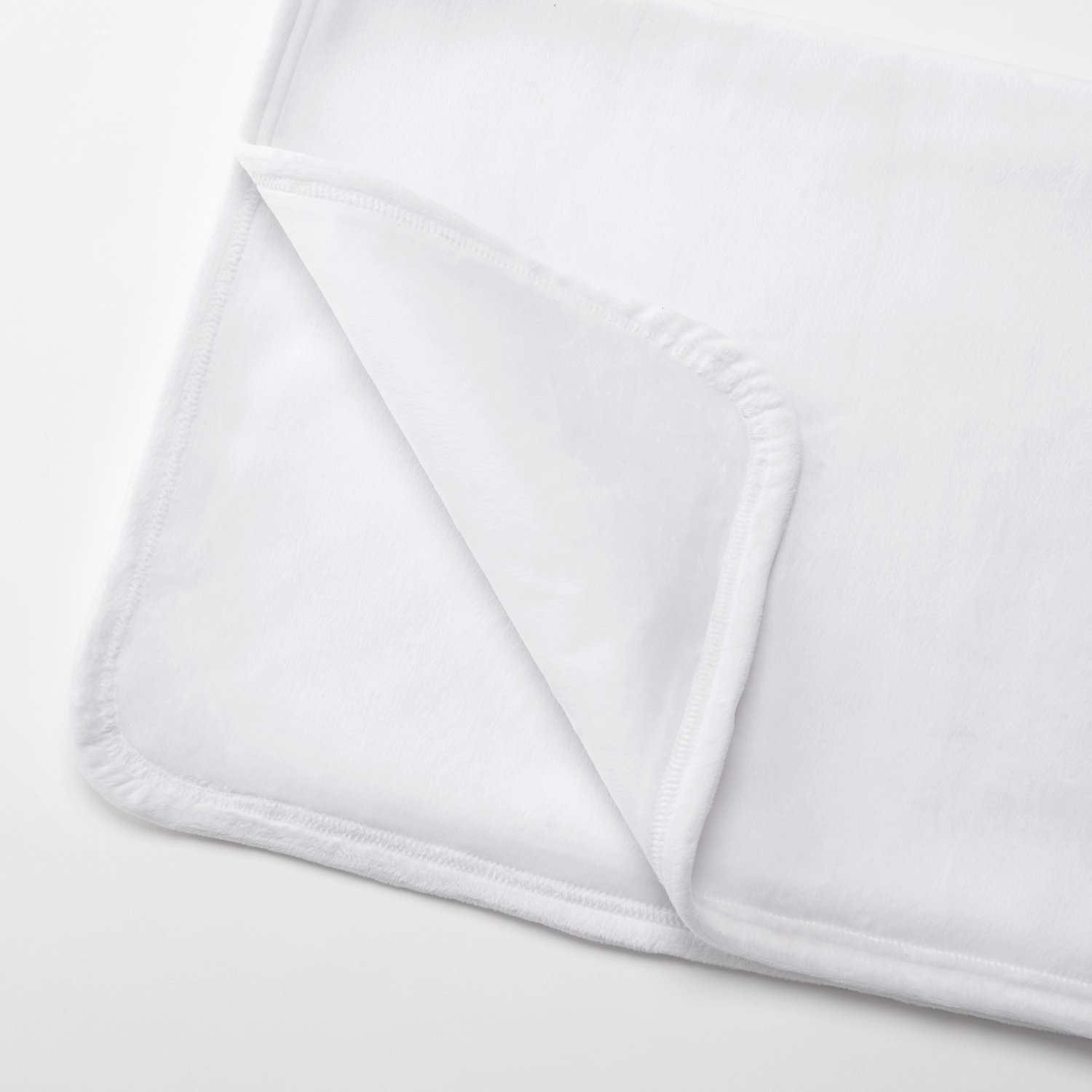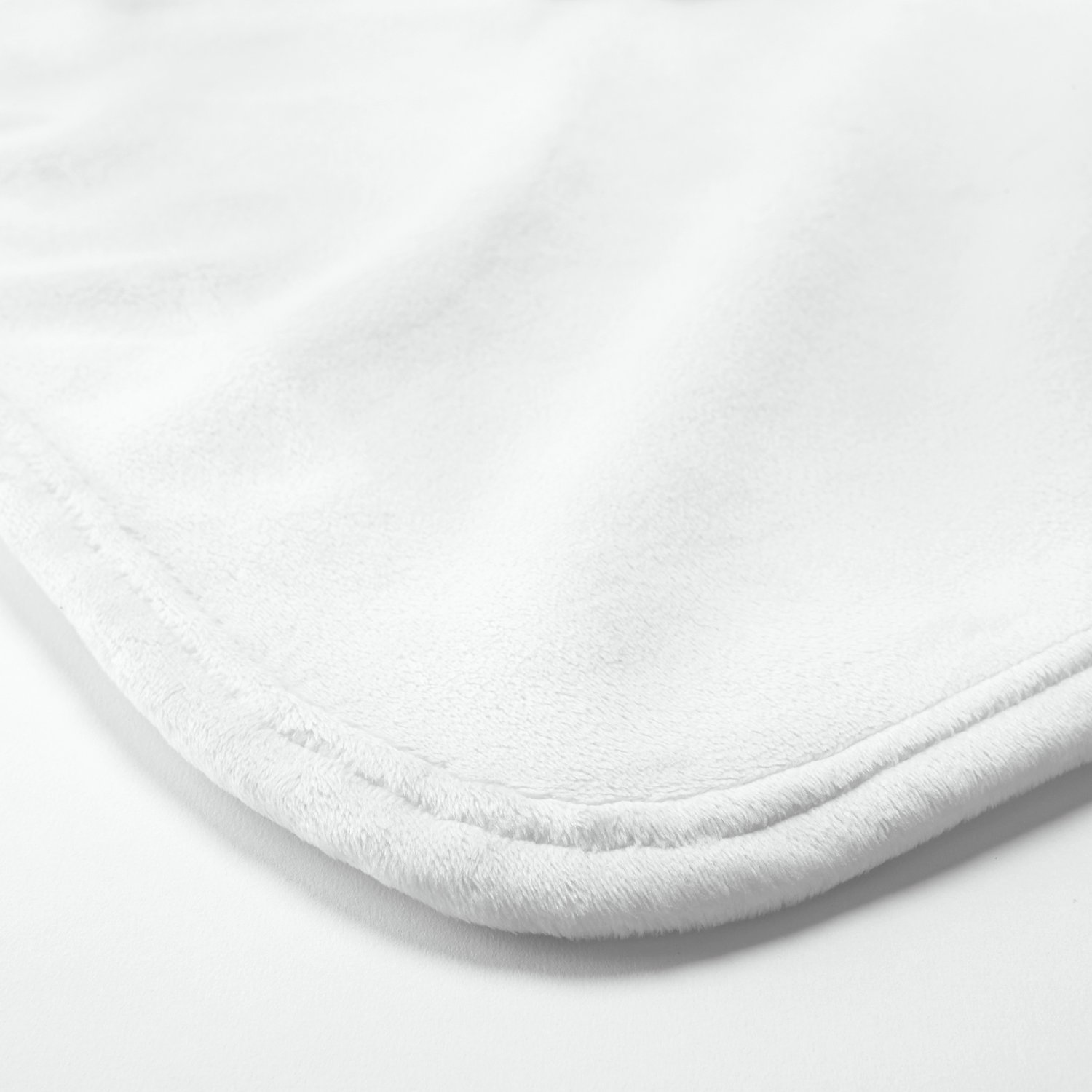 Lovely Baby Personalized Blanket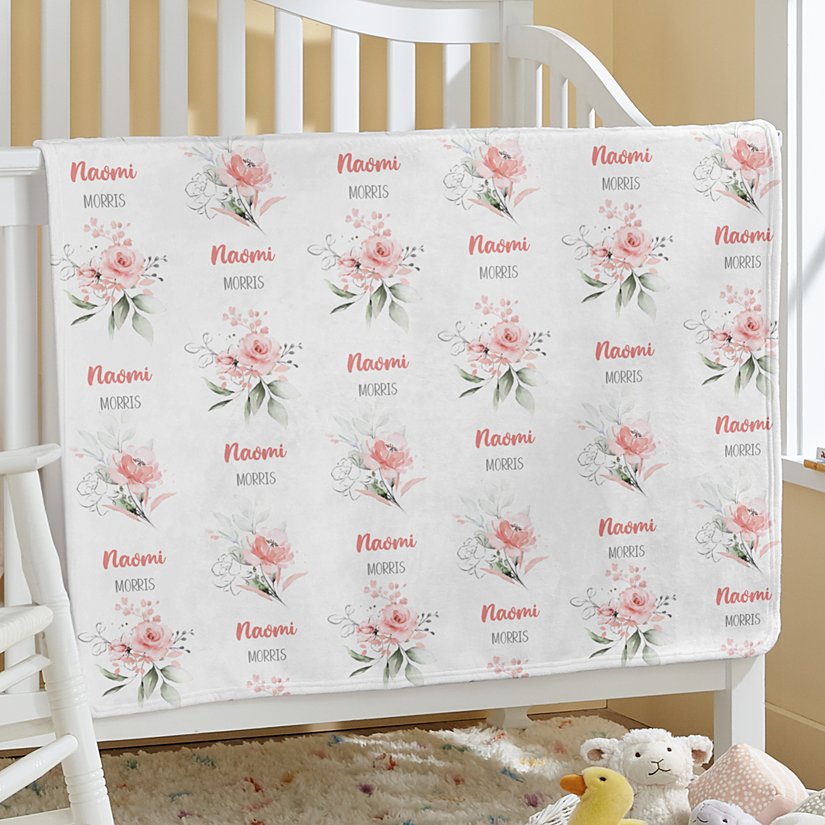 Product Description
An elegant addition to a baby's nursery, stroller or any place they venture. This stunning floral design creates the perfect dreamy atmosphere to envelop your baby in love.
Customize with any 2 lines: up to 10 characters on the first line and 15 characters on the second line
Choose from pink or purple
Crafted of ultra-soft plush poly
Available in 3 sizes: small measures 30" x 40", large measures 50" x 60", and XL measures 60" x 80"
Machine washable for convenient care
New

Lovely Baby Personalized Blanket
PERFECT GIFT GUARANTEE Your personalized gift or home decor item is guaranteed to delight! We'll make sure you're 100% satisfied, or your money back.
An elegant addition to a baby's nursery, stroller or any place they venture. This stunning floral design creates the perfect dreamy atmosphere to envelop your baby in love.

Customize with any 2 lines: up to 10 characters on the first line and 15 characters on the second line
Choose from pink or purple
Crafted of ultra-soft plush poly
Available in 3 sizes: small measures 30" x 40", large measures 50" x 60", and XL measures 60" x 80"
Machine washable for convenient care