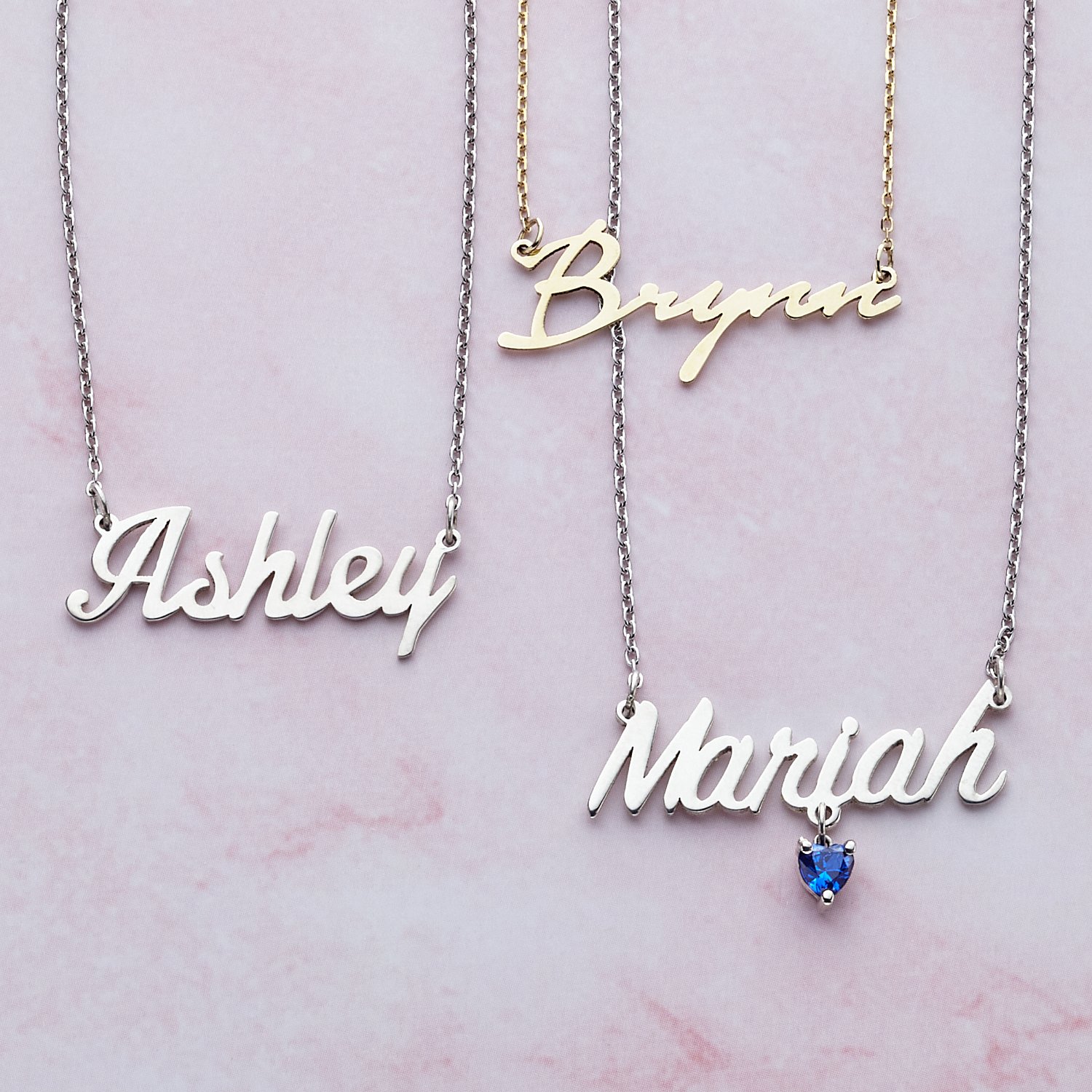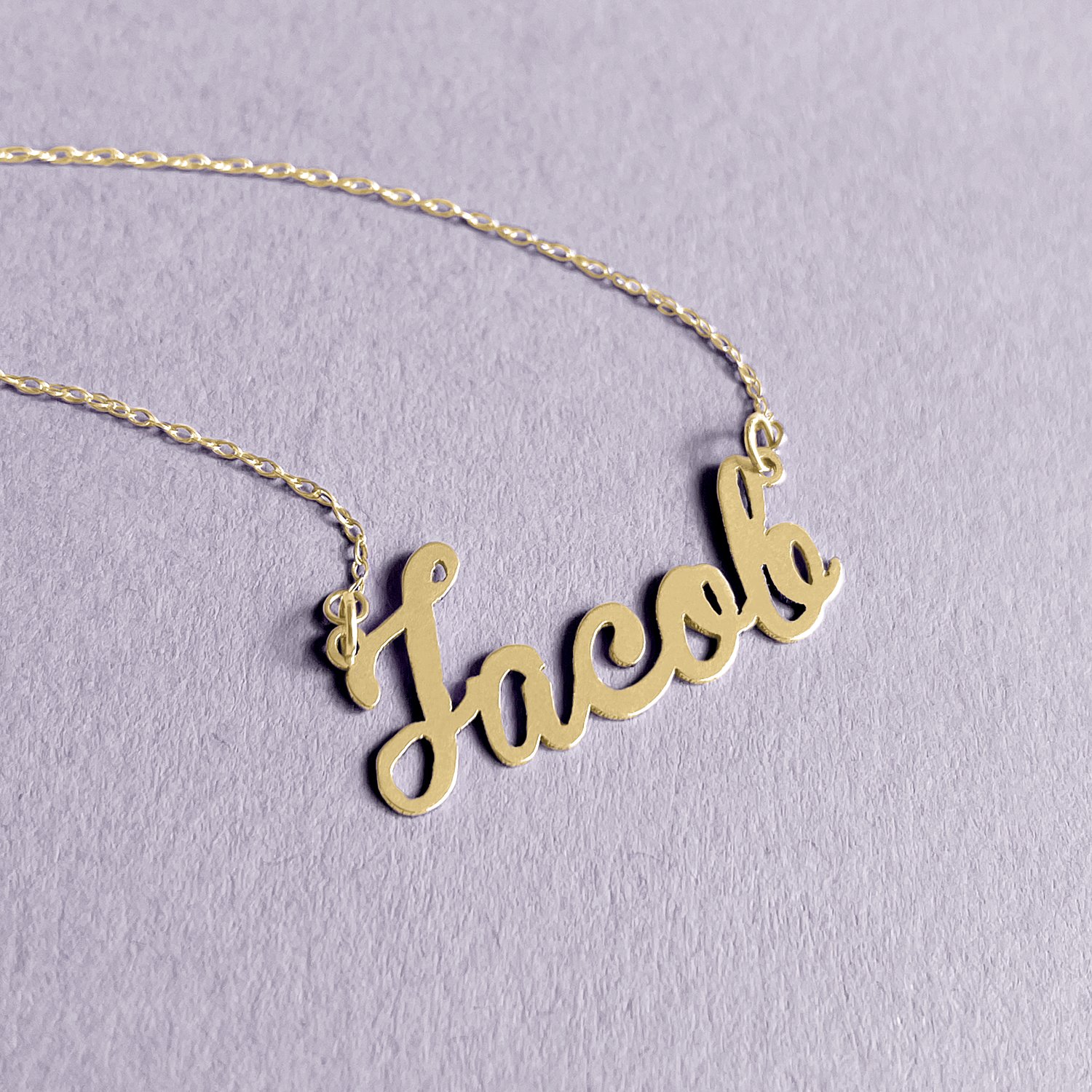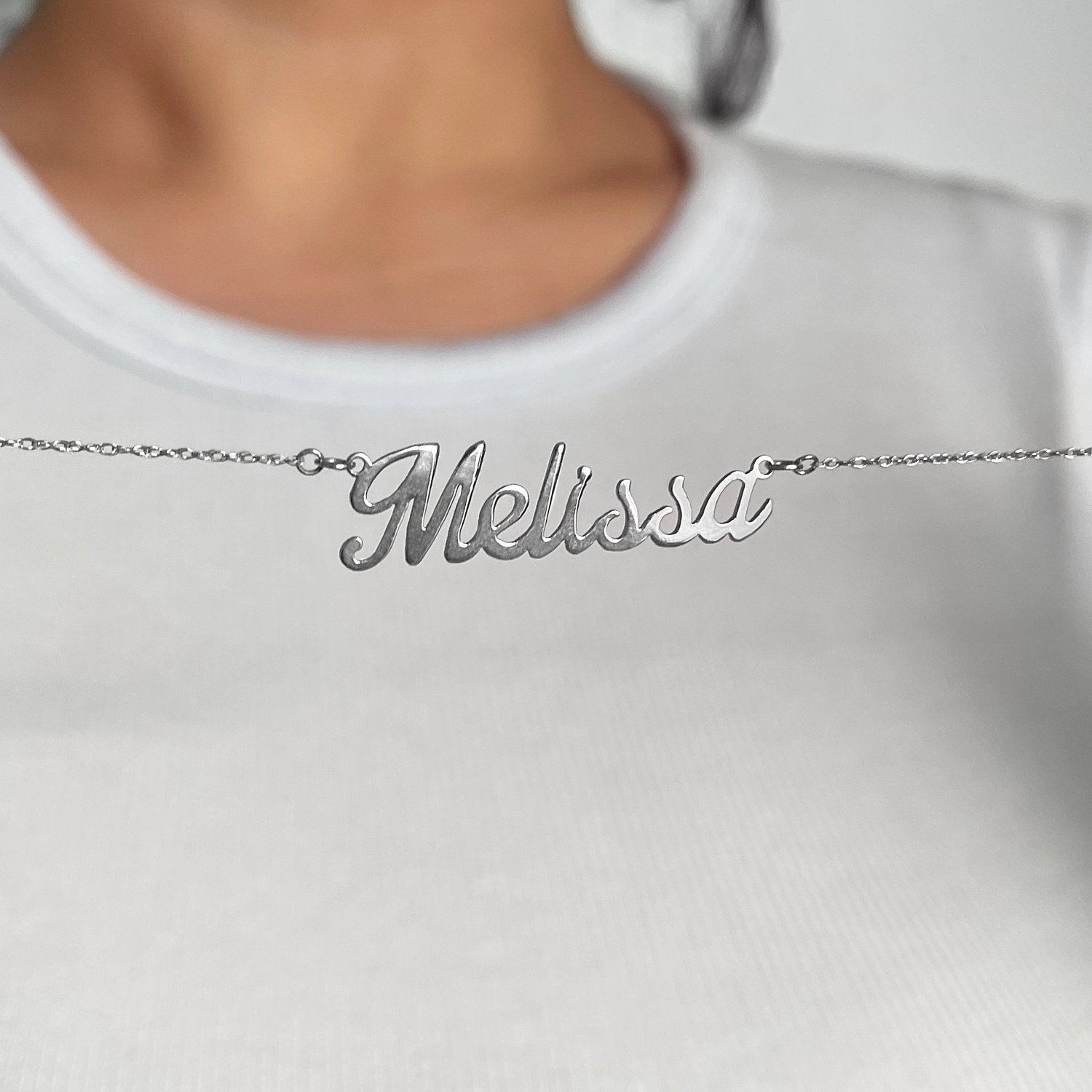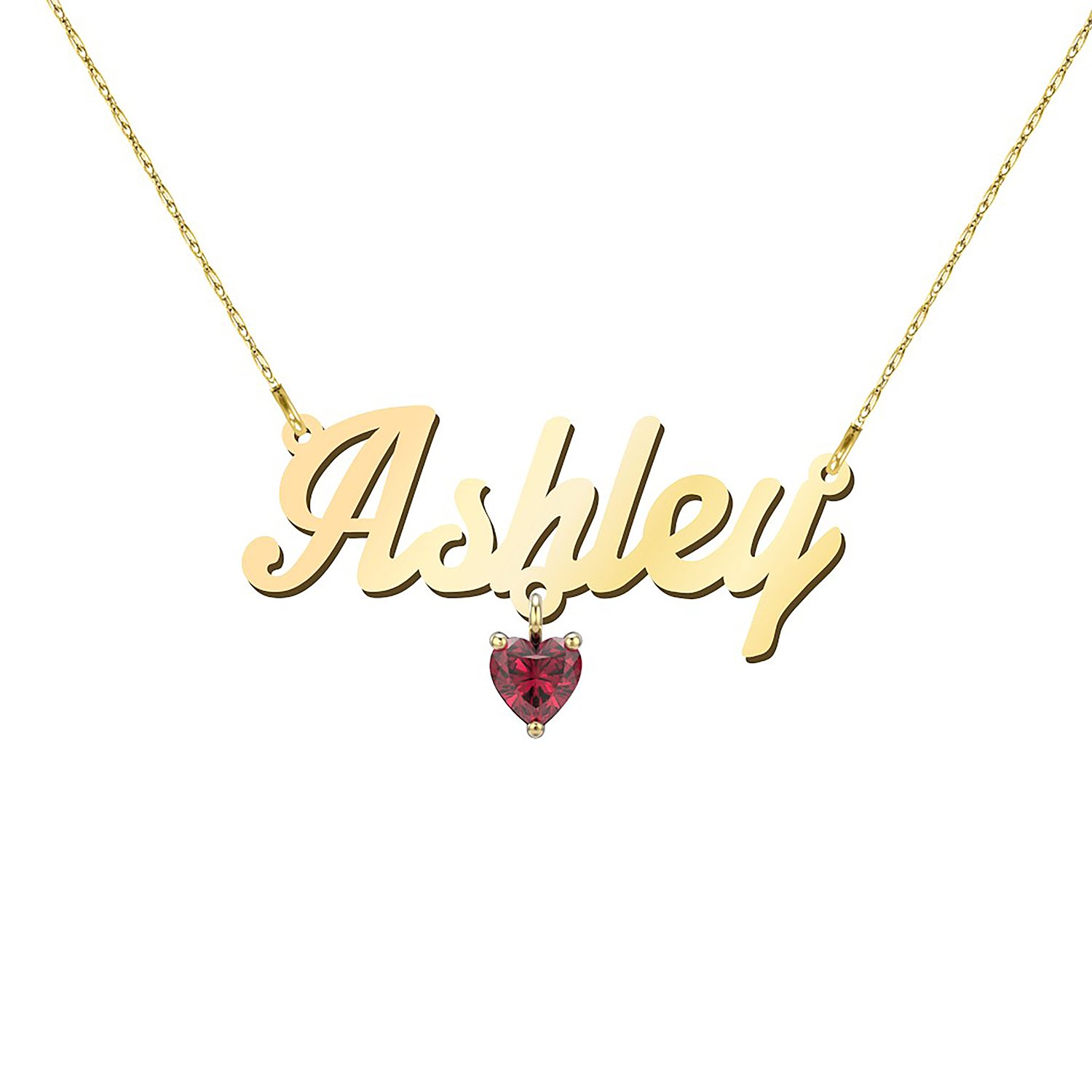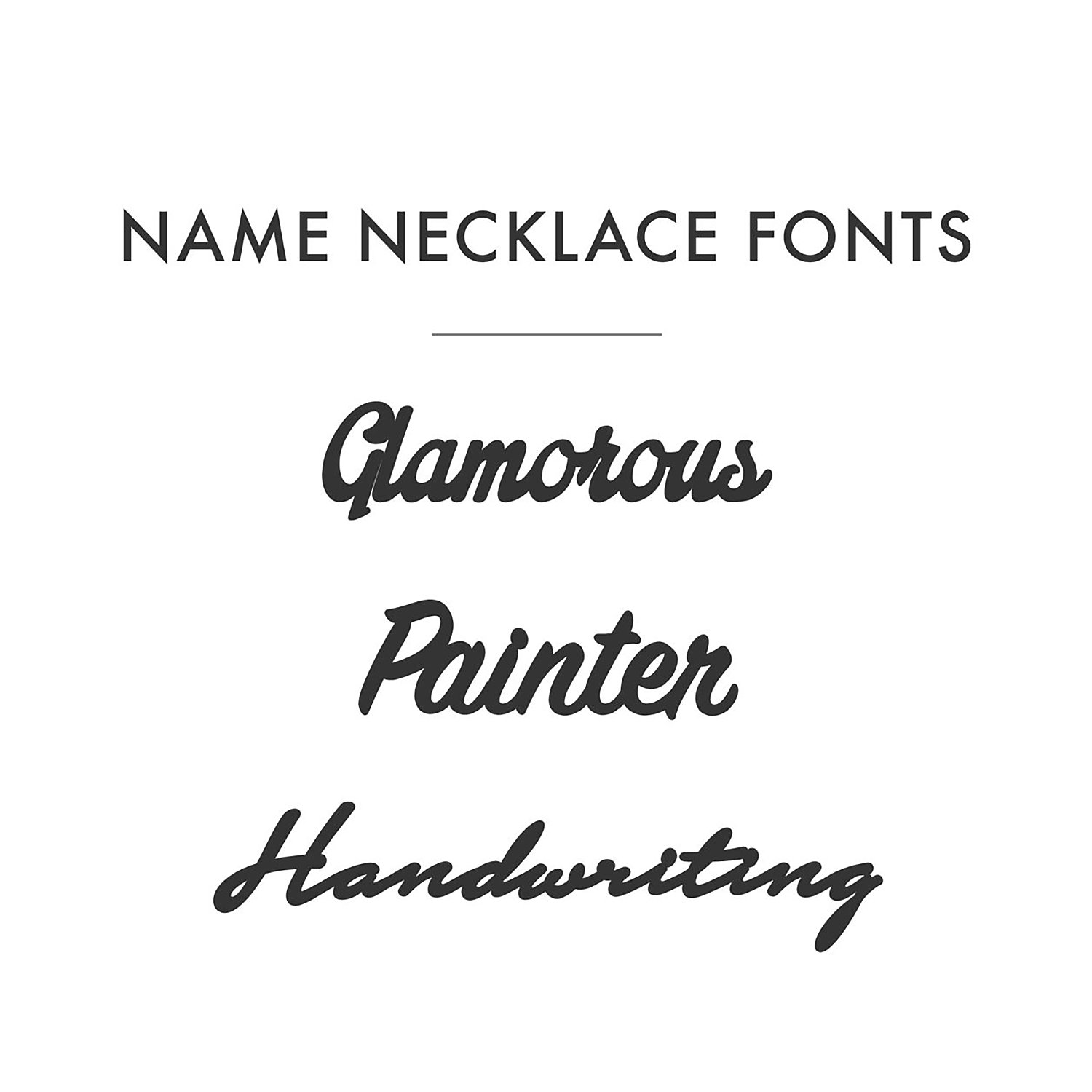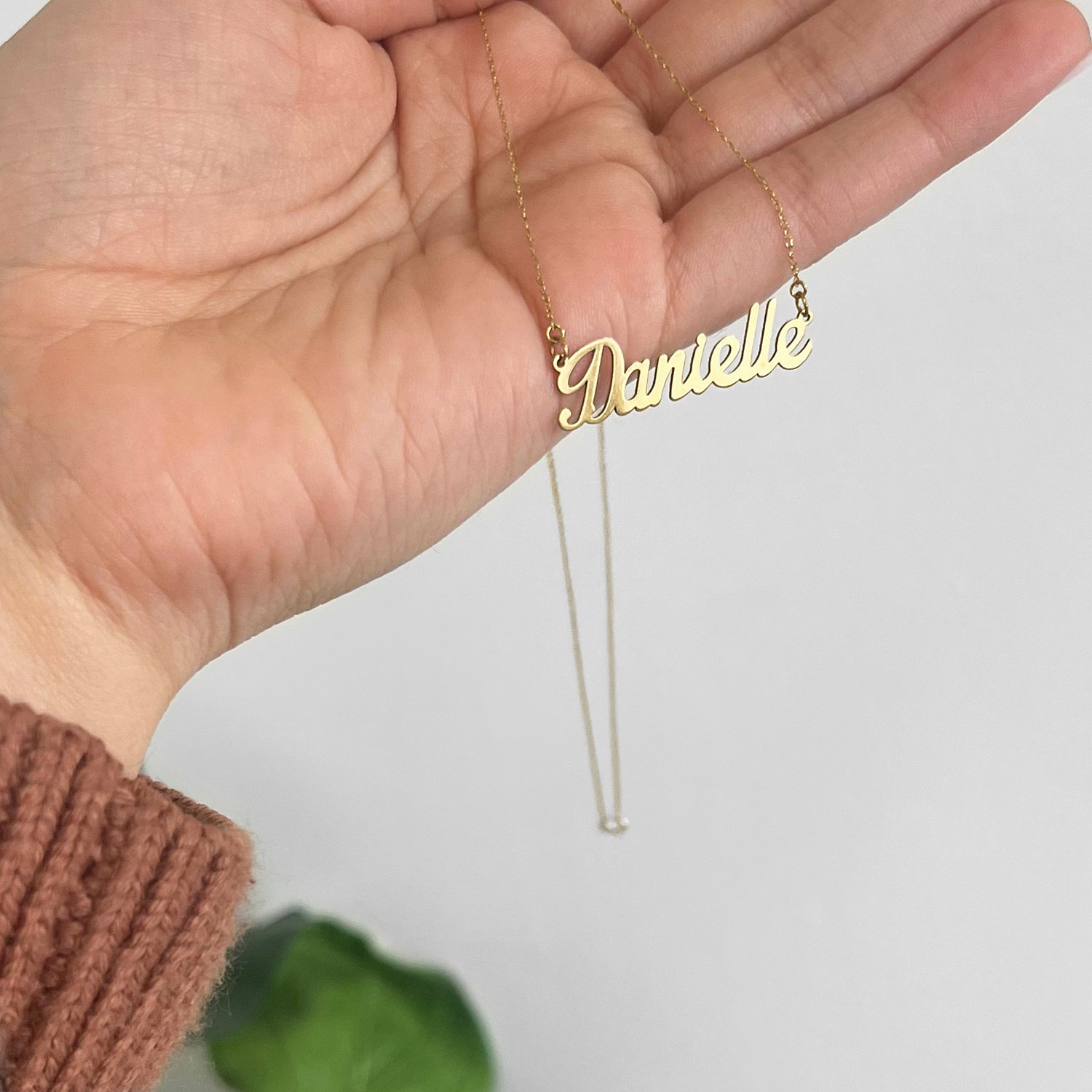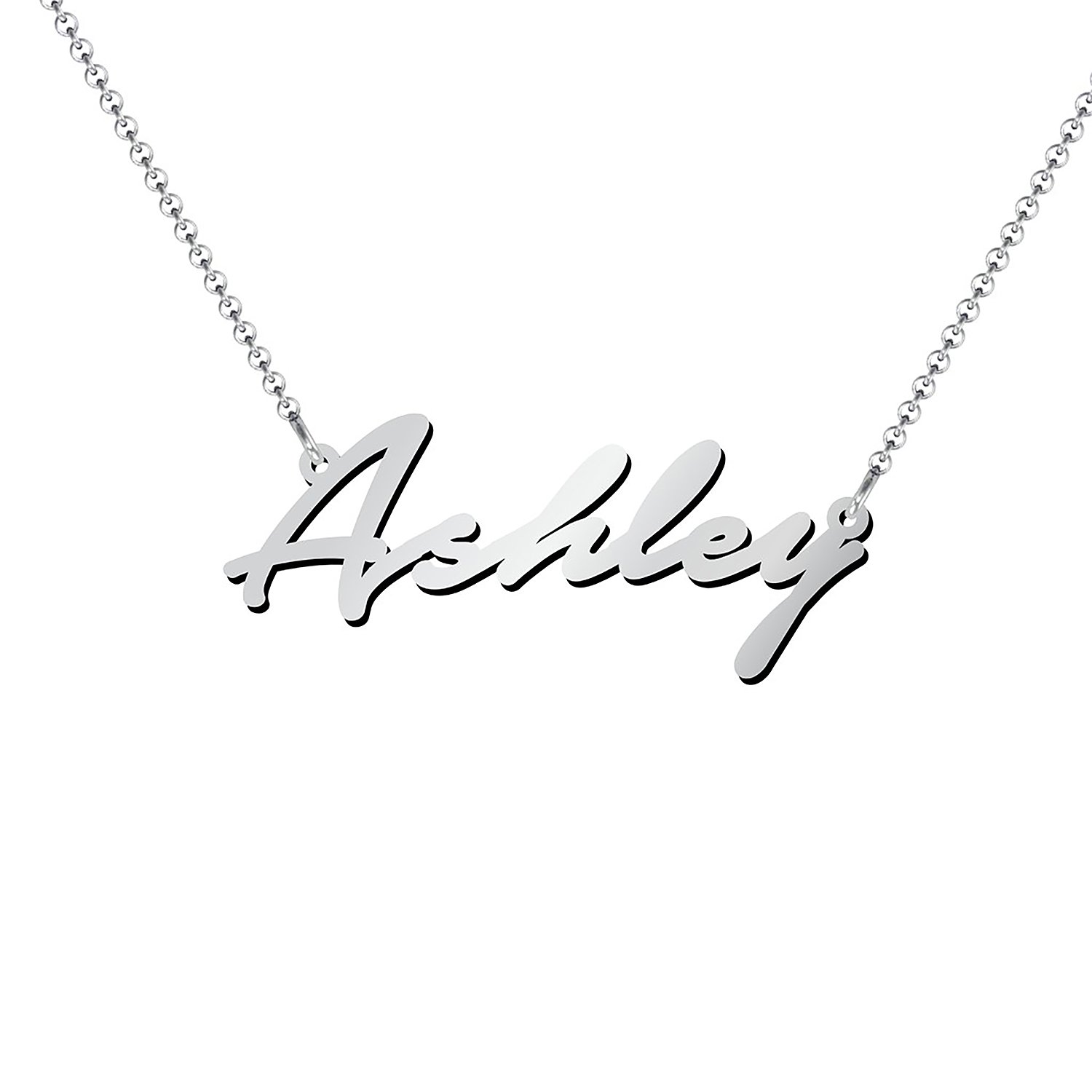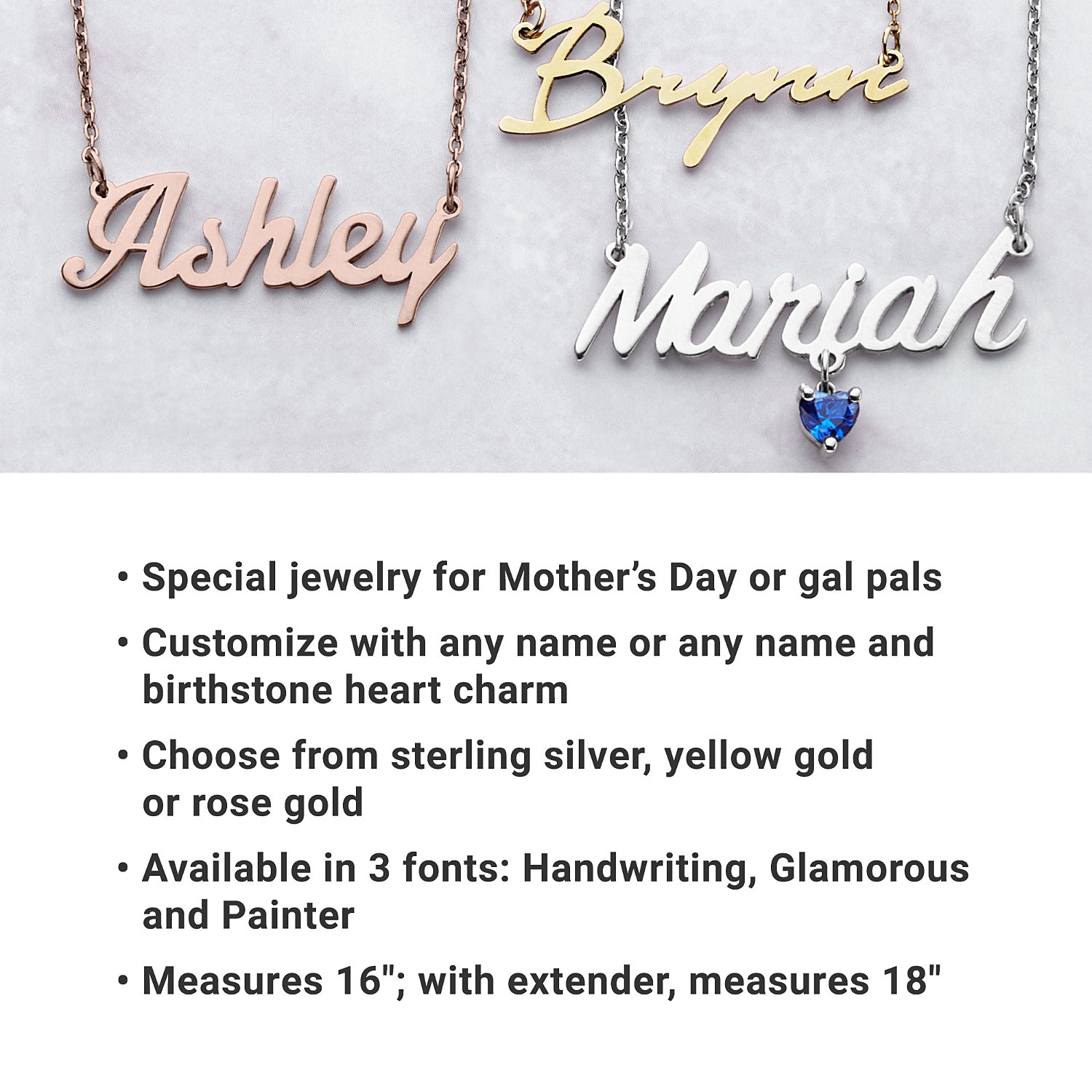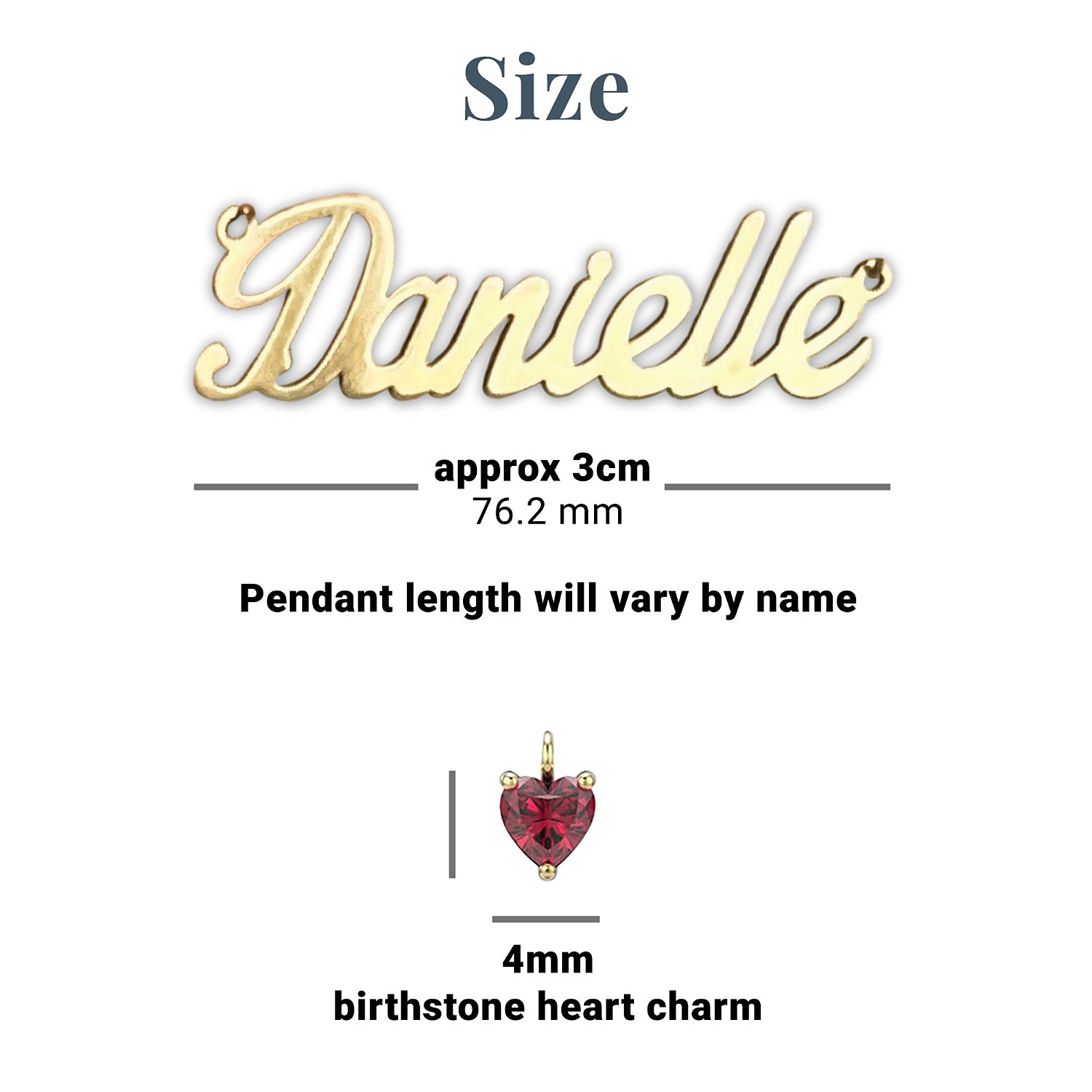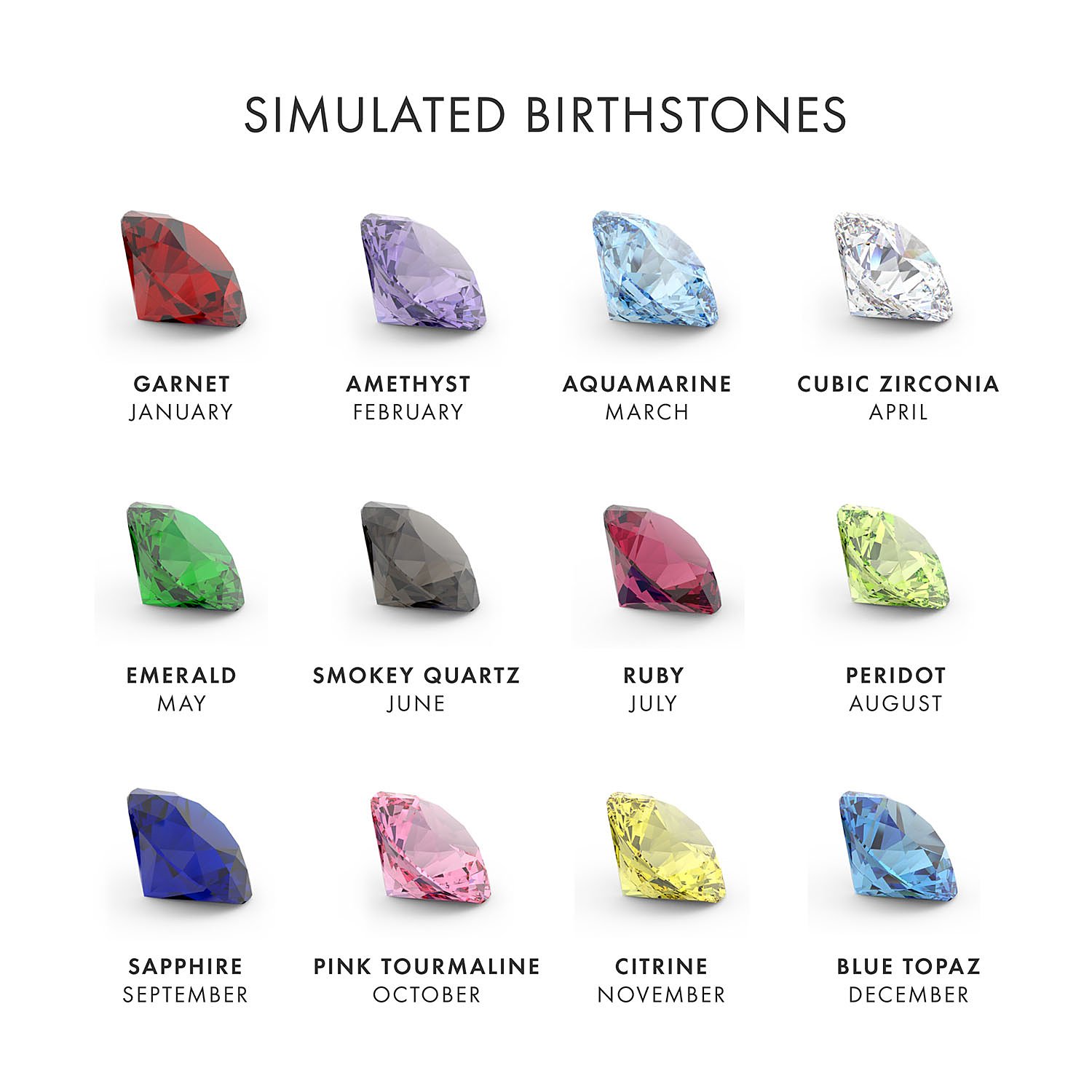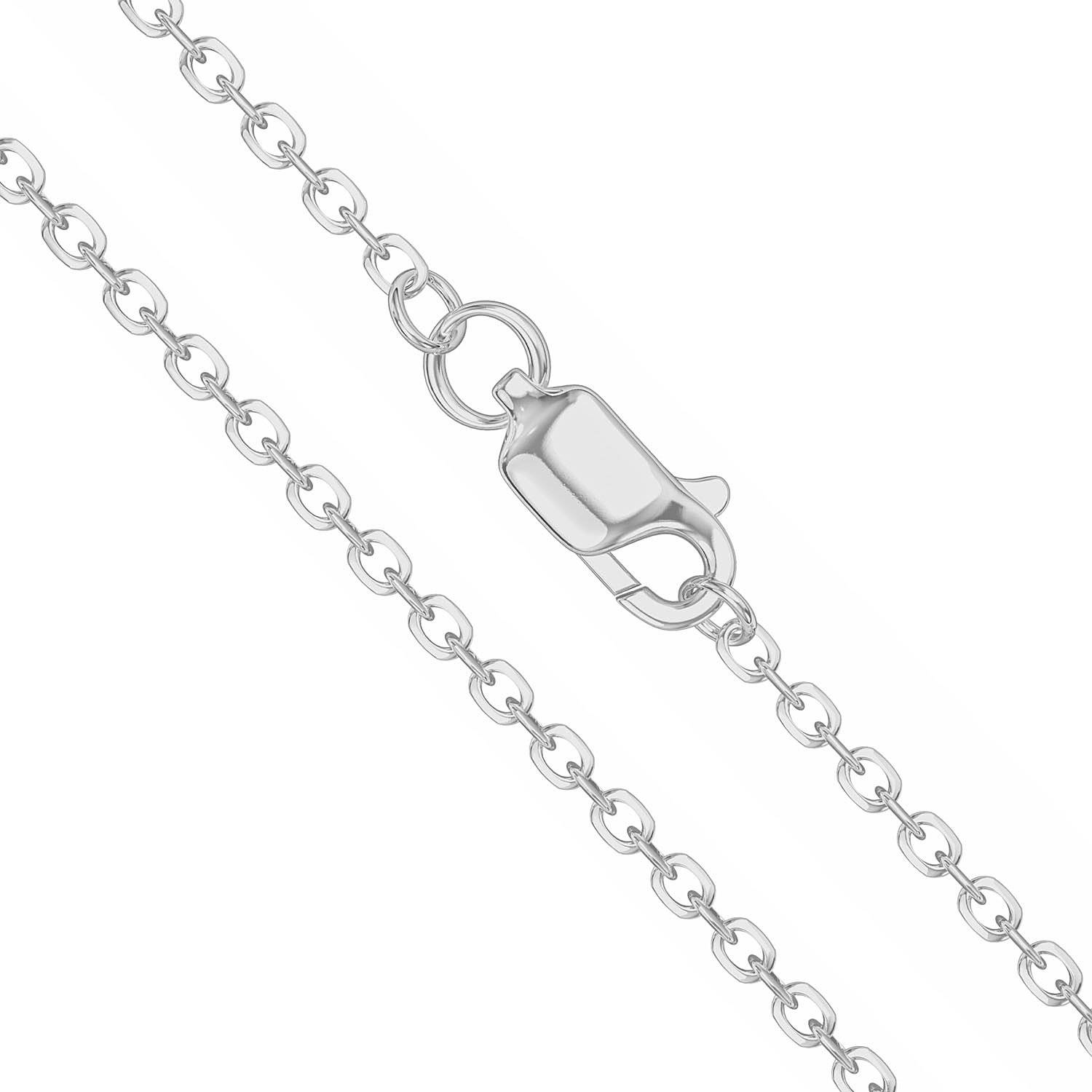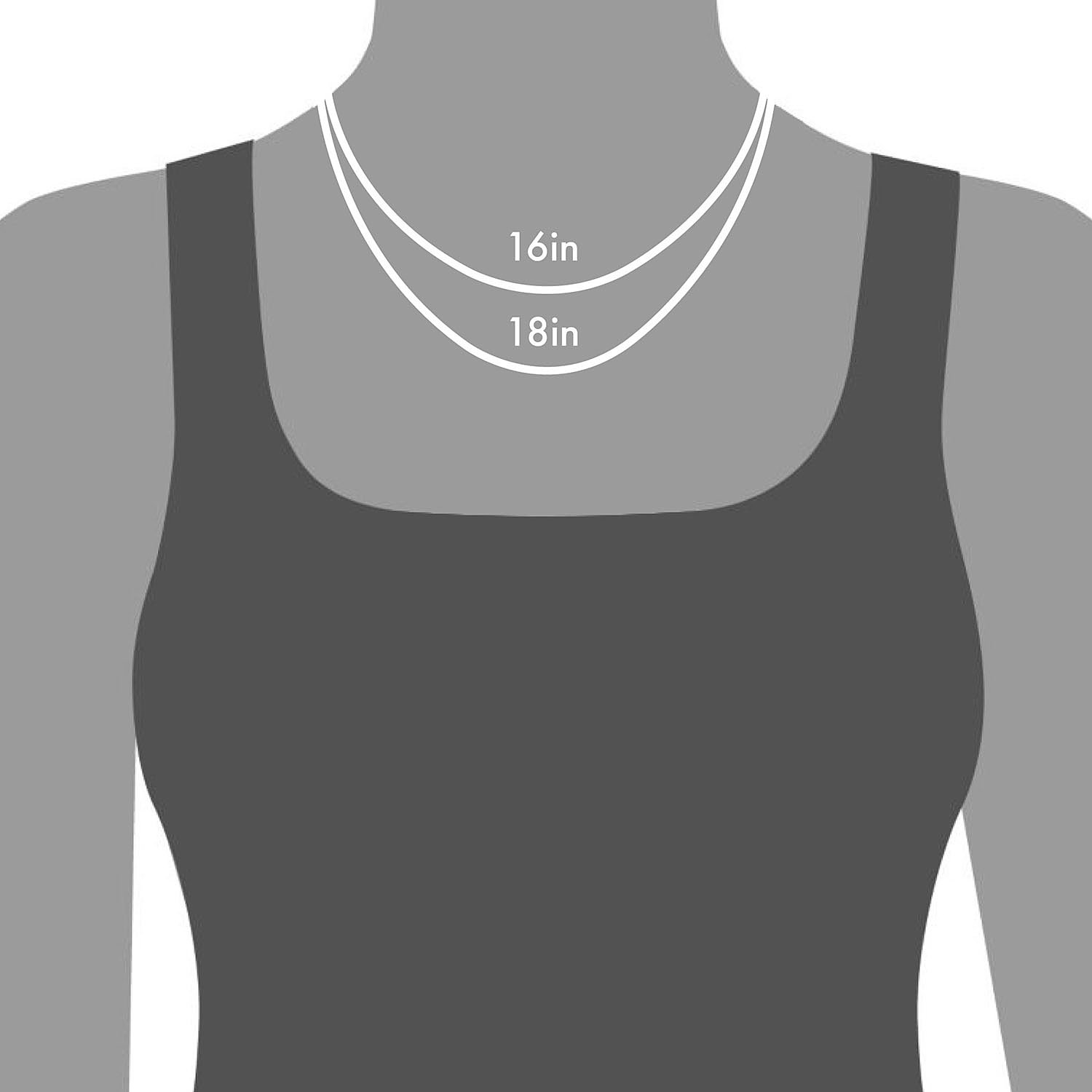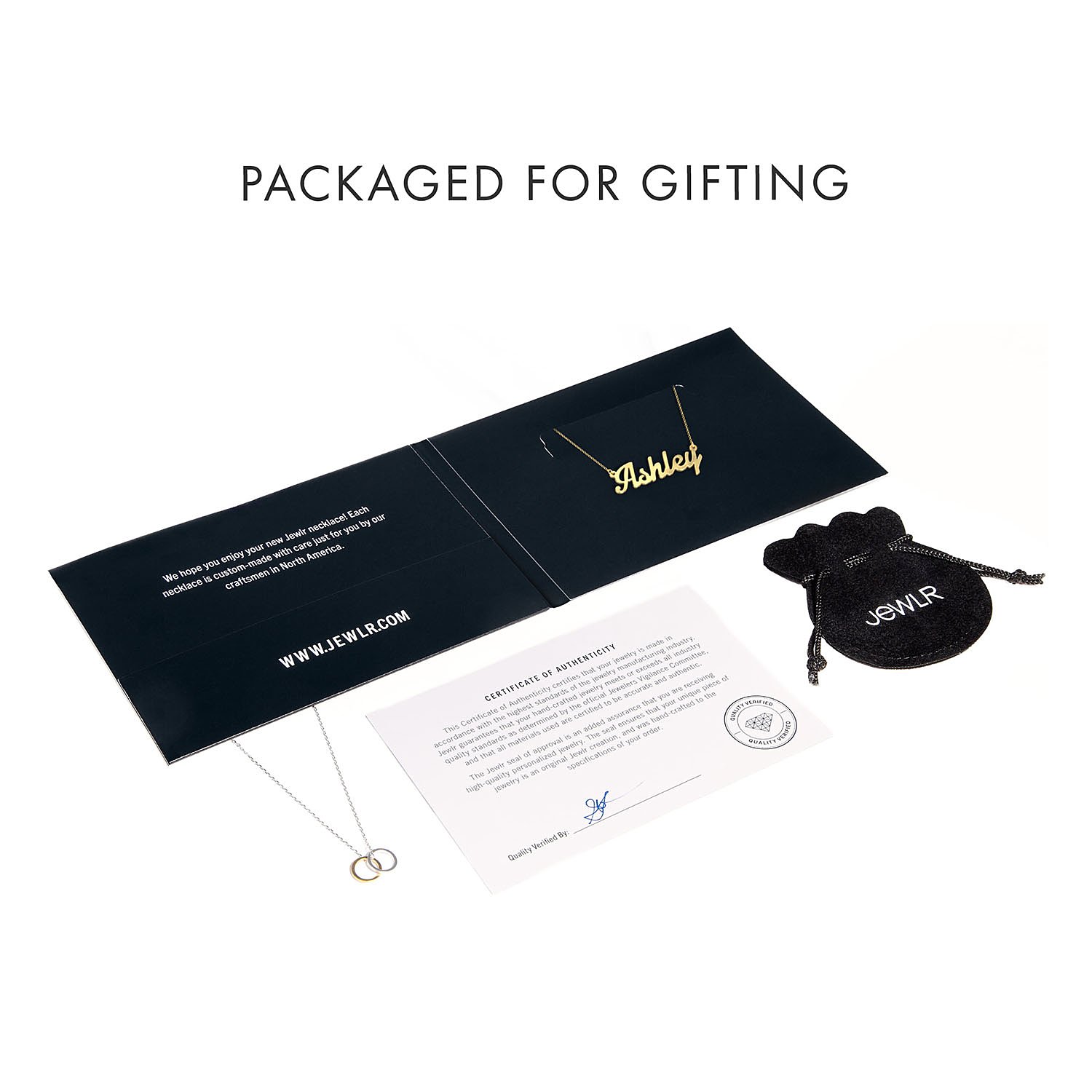 Make It Yours! Custom Name Necklace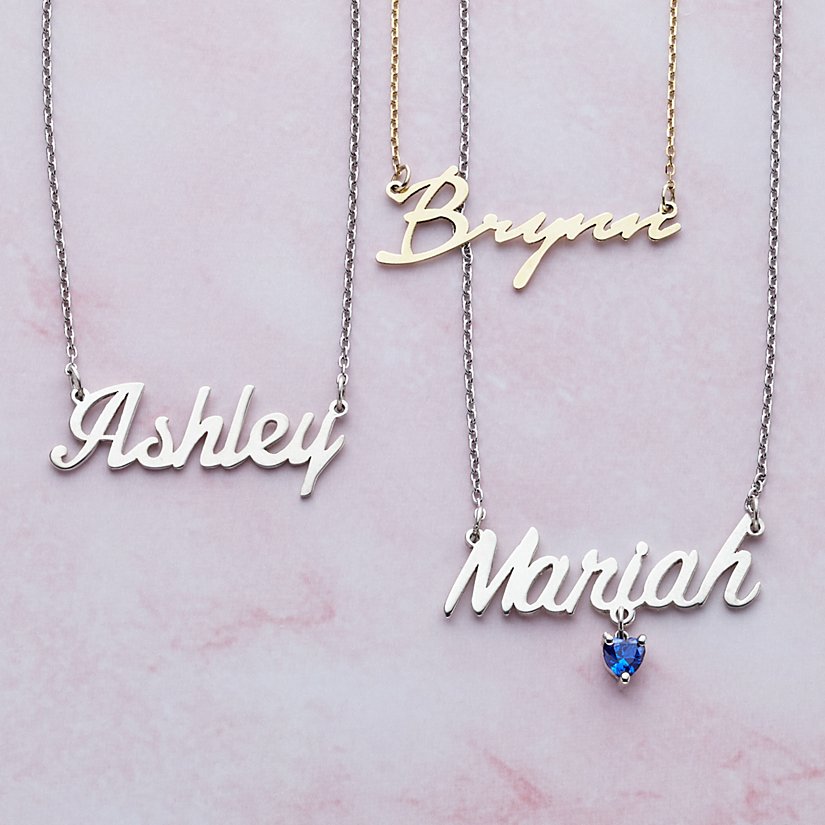 Product Description
Add a personal touch to your signature style with this bespoke necklace featuring your name or the name of a loved one. Make a statement with this unique accessory next time you step out!
Customize with any name up to 9 characters, or name with a 4x4mm birthstone heart charm
Note: Only the first letter will be capitalized
Select from 3 fonts: Handwriting, Glamorous or Painter
Choose from premium 925 sterling silver, classic yellow gold, or fashionable rose gold
Necklace measures 16" with a 2" extender
Heart charm offered in these simulated birthstones: January (Garnet), February (Amethyst), March (Aqua), April (Cubic Zirconia), May (Emerald), June (Smokey Quartz), July (Ruby), August (Peridot), September (Blue Sapphire), October (Pink Tourmaline), November (Citrine), December (Blue Topaz)
Clean using a soft, damp cloth, and avoid using chemically treated cleaning pads or solutions
Make It Yours! Custom Name Necklace
PERFECT GIFT GUARANTEE Your personalized gift or home decor item is guaranteed to delight! We'll make sure you're 100% satisfied, or your money back.
Add a personal touch to your signature style with this bespoke necklace featuring your name or the name of a loved one. Make a statement with this unique accessory next time you step out!

Customize with any name up to 9 characters, or name with a 4x4mm birthstone heart charm
Note: Only the first letter will be capitalized
Select from 3 fonts: Handwriting, Glamorous or Painter
Choose from premium 925 sterling silver, classic yellow gold, or fashionable rose gold
Necklace measures 16" with a 2" extender
Heart charm offered in these simulated birthstones: January (Garnet), February (Amethyst), March (Aqua), April (Cubic Zirconia), May (Emerald), June (Smokey Quartz), July (Ruby), August (Peridot), September (Blue Sapphire), October (Pink Tourmaline), November (Citrine), December (Blue Topaz)
Clean using a soft, damp cloth, and avoid using chemically treated cleaning pads or solutions