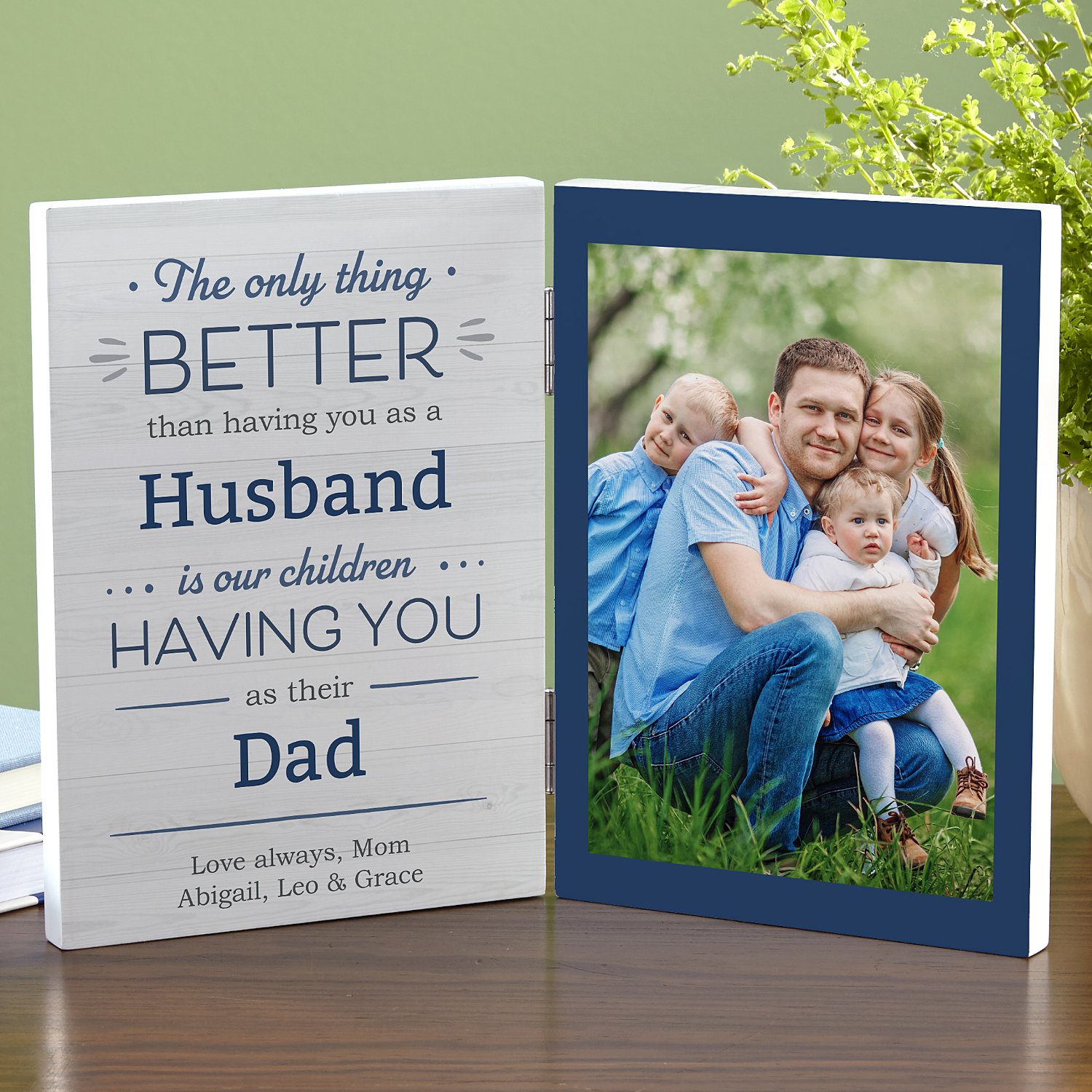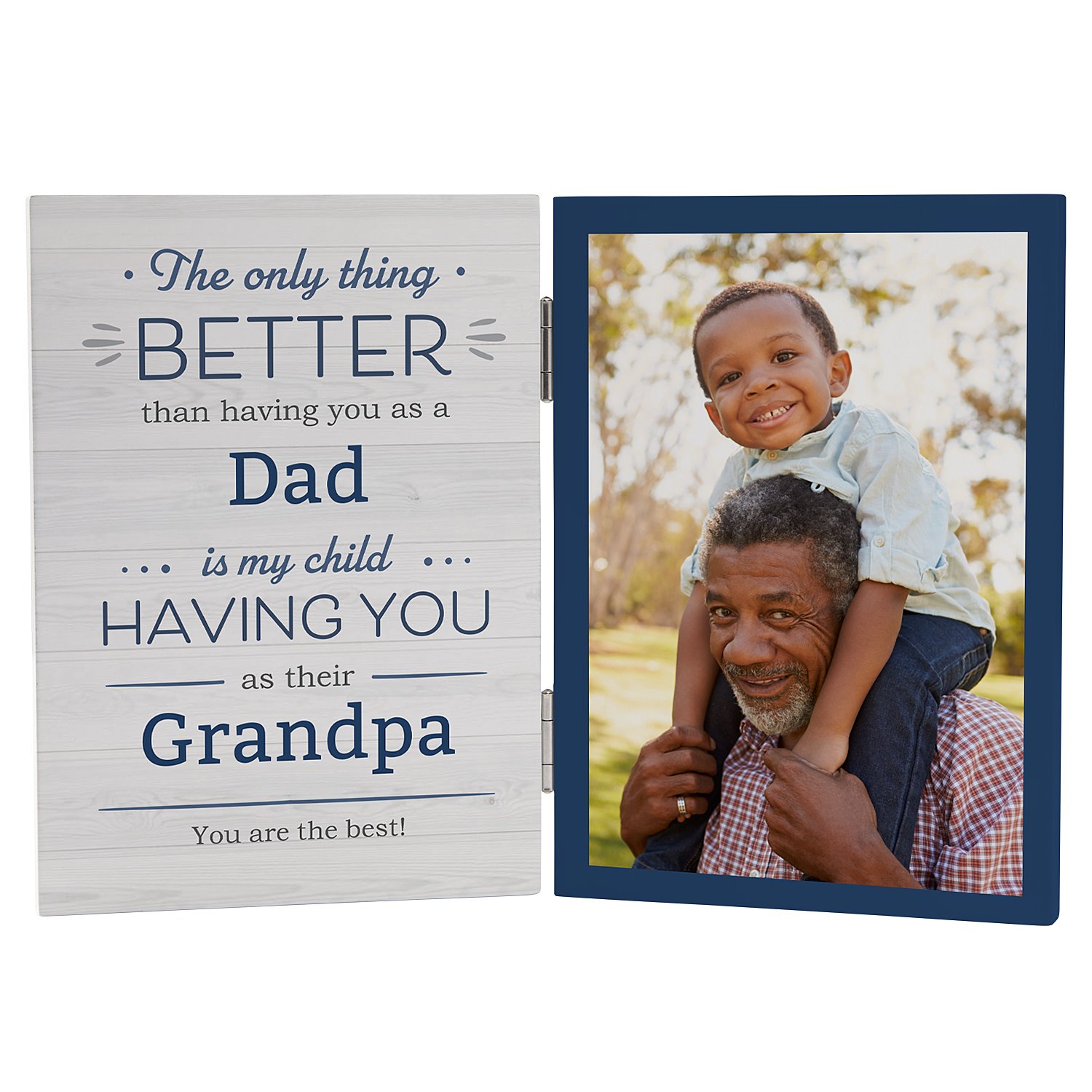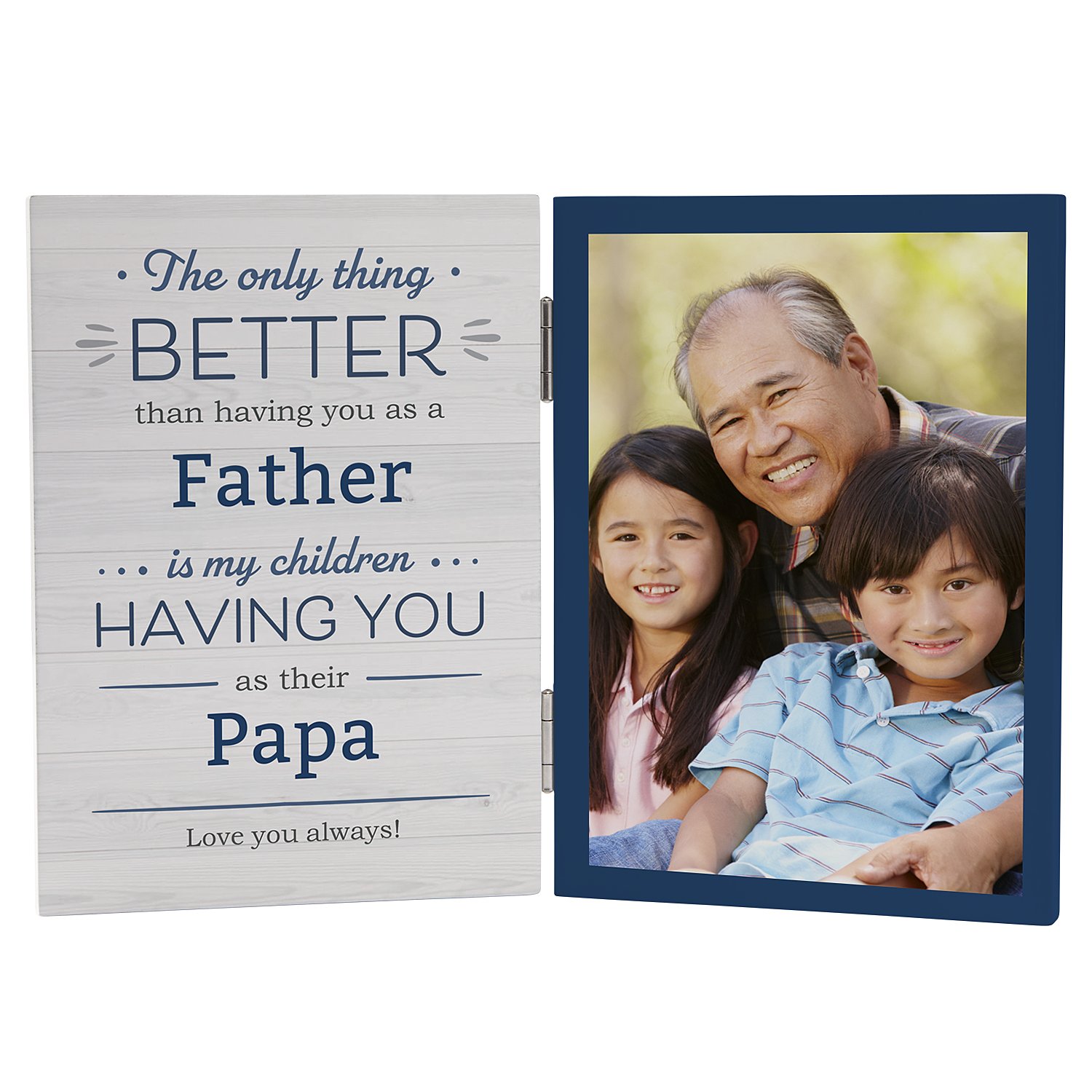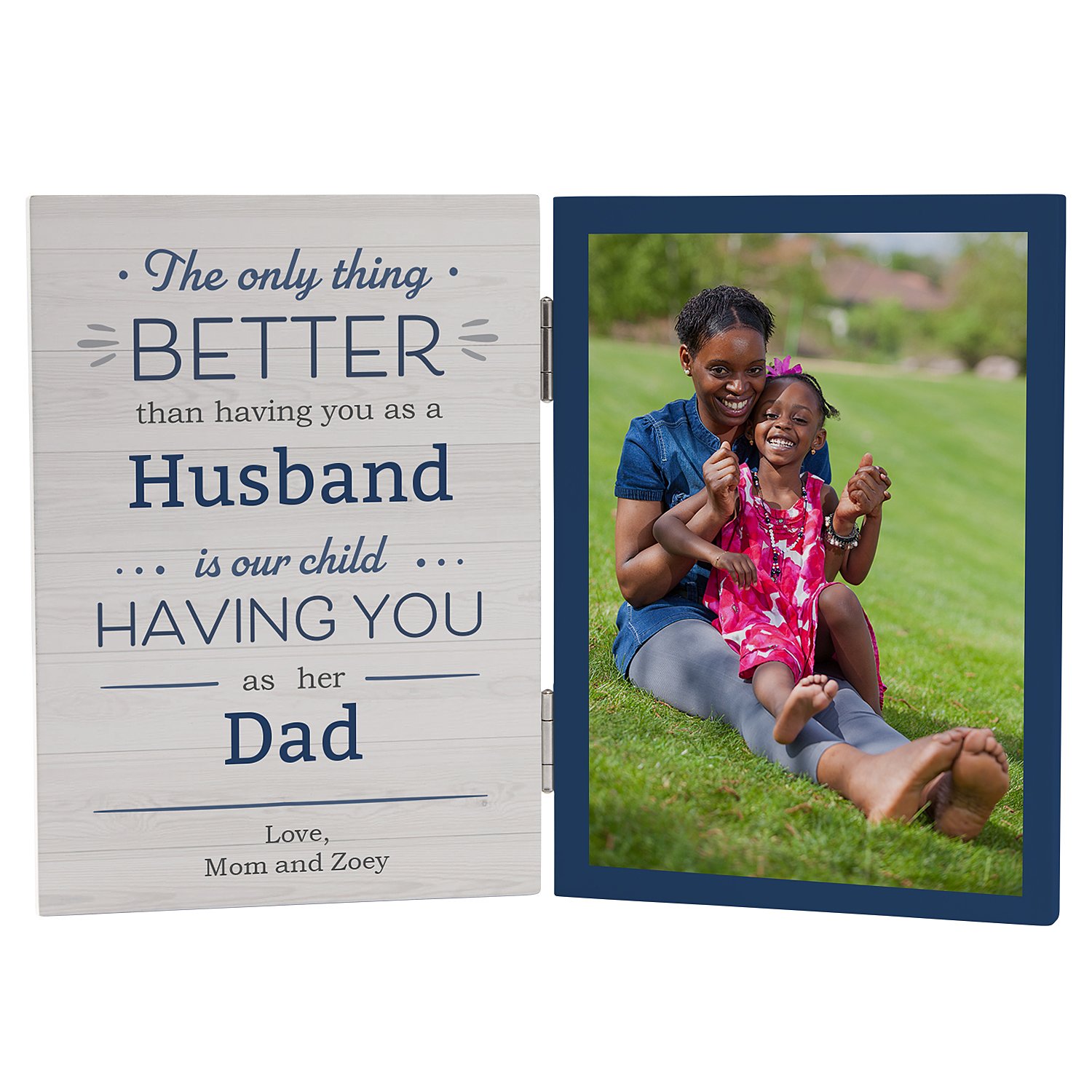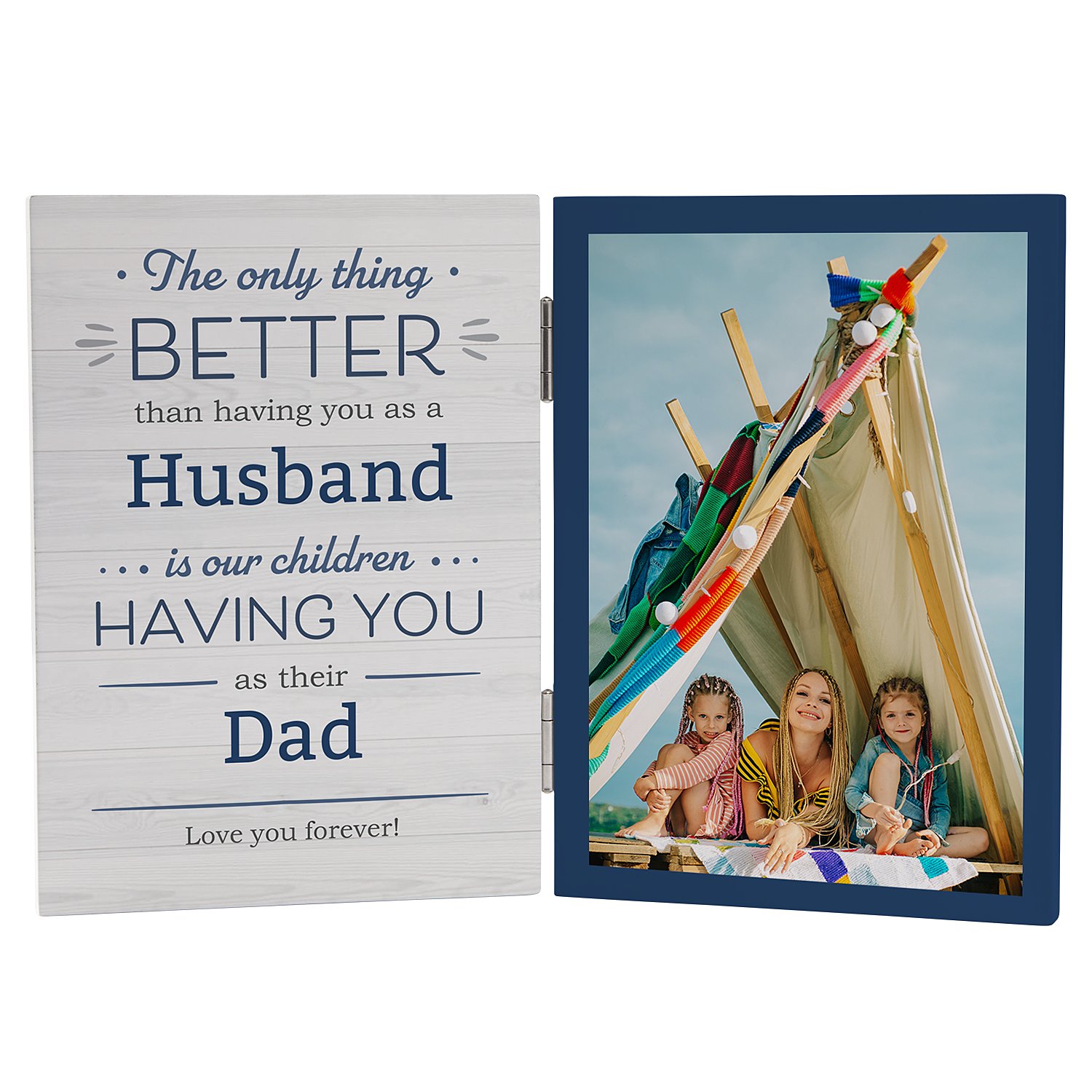 Most Cherished Moments Personalized Photo Panel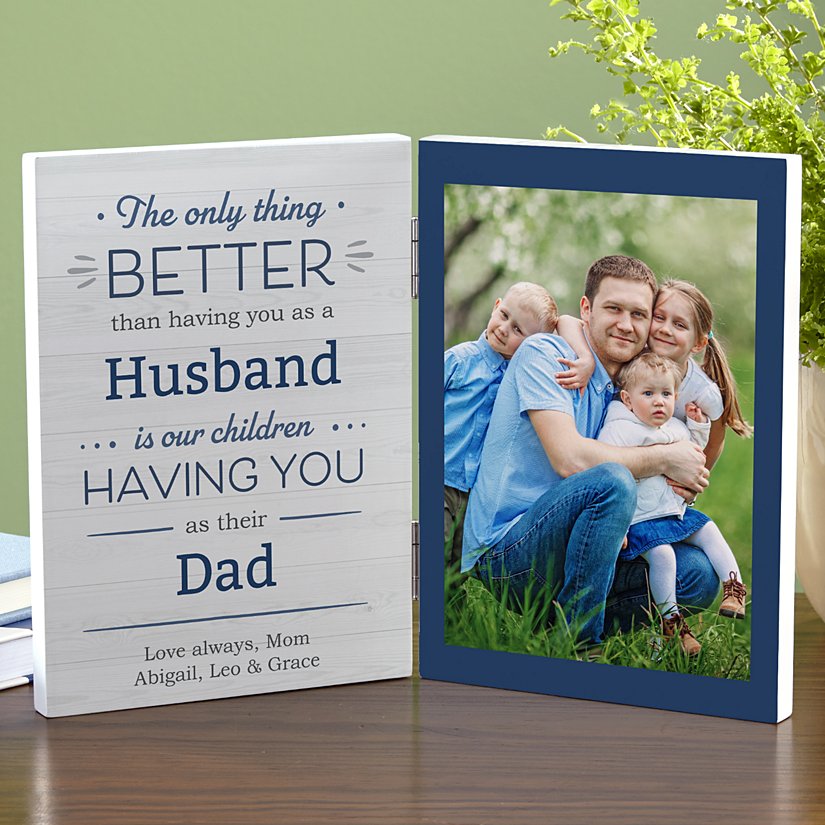 Product Description
Express your love to someone special with this elegant décor piece that they can cherish at home or in the office.
Customize with a favorite photo, 2 titles (up to 10 characters each), and a 2-line message (up to 30 characters per line)
Choose from 4 options: 'my child', 'my children', 'our child', or 'our children'
Crafted from wood
Dimensions: 7"W x 10"H
Photo size: 4"W x 6"H
Bi-fold panel designed with hinged center
New

Most Cherished Moments Personalized Photo Panel
PERFECT GIFT GUARANTEE Your personalized gift or home decor item is guaranteed to delight! We'll make sure you're 100% satisfied, or your money back.
Express your love to someone special with this elegant décor piece that they can cherish at home or in the office.

Customize with a favorite photo, 2 titles (up to 10 characters each), and a 2-line message (up to 30 characters per line)
Choose from 4 options: 'my child', 'my children', 'our child', or 'our children'
Crafted from wood
Dimensions: 7"W x 10"H
Photo size: 4"W x 6"H
Bi-fold panel designed with hinged center