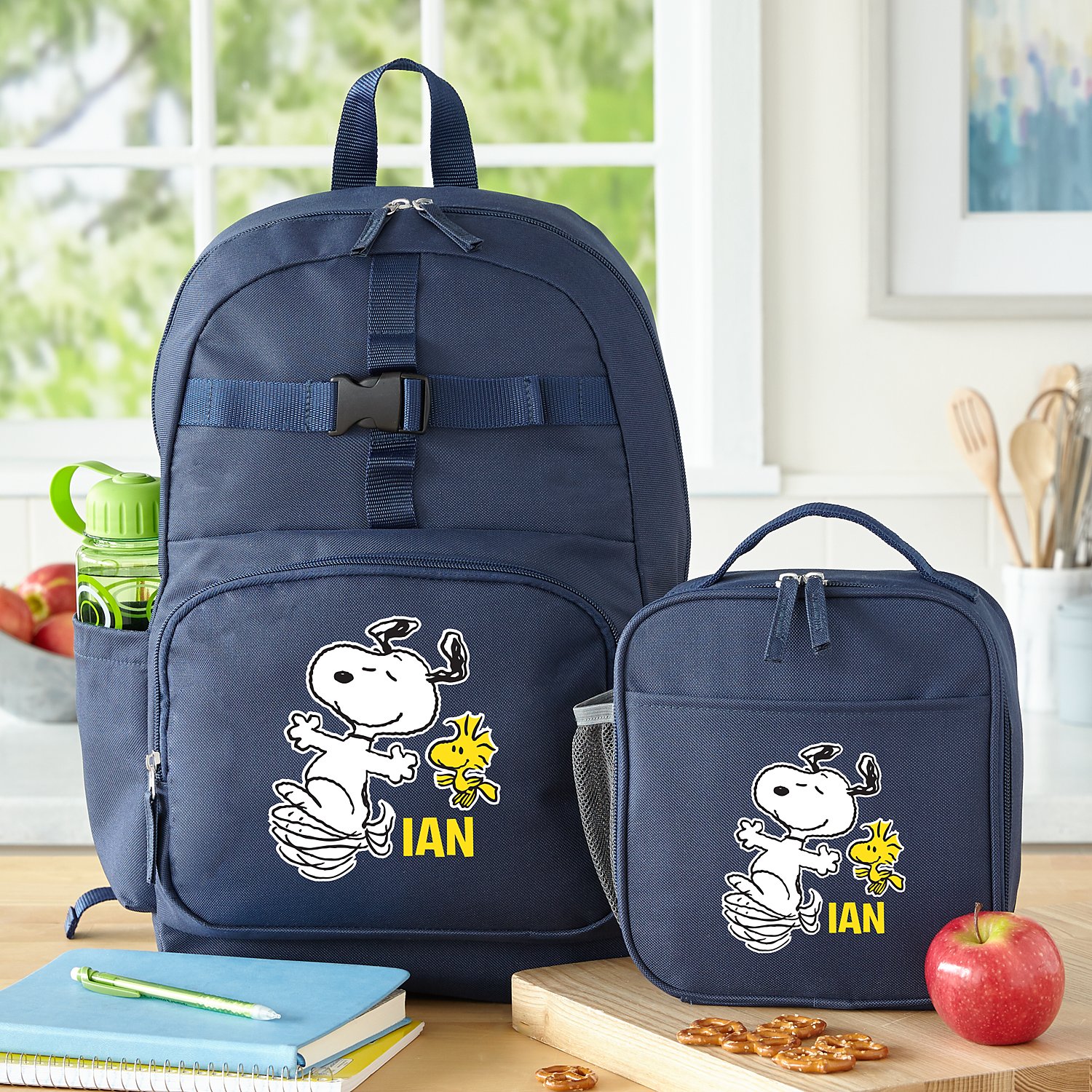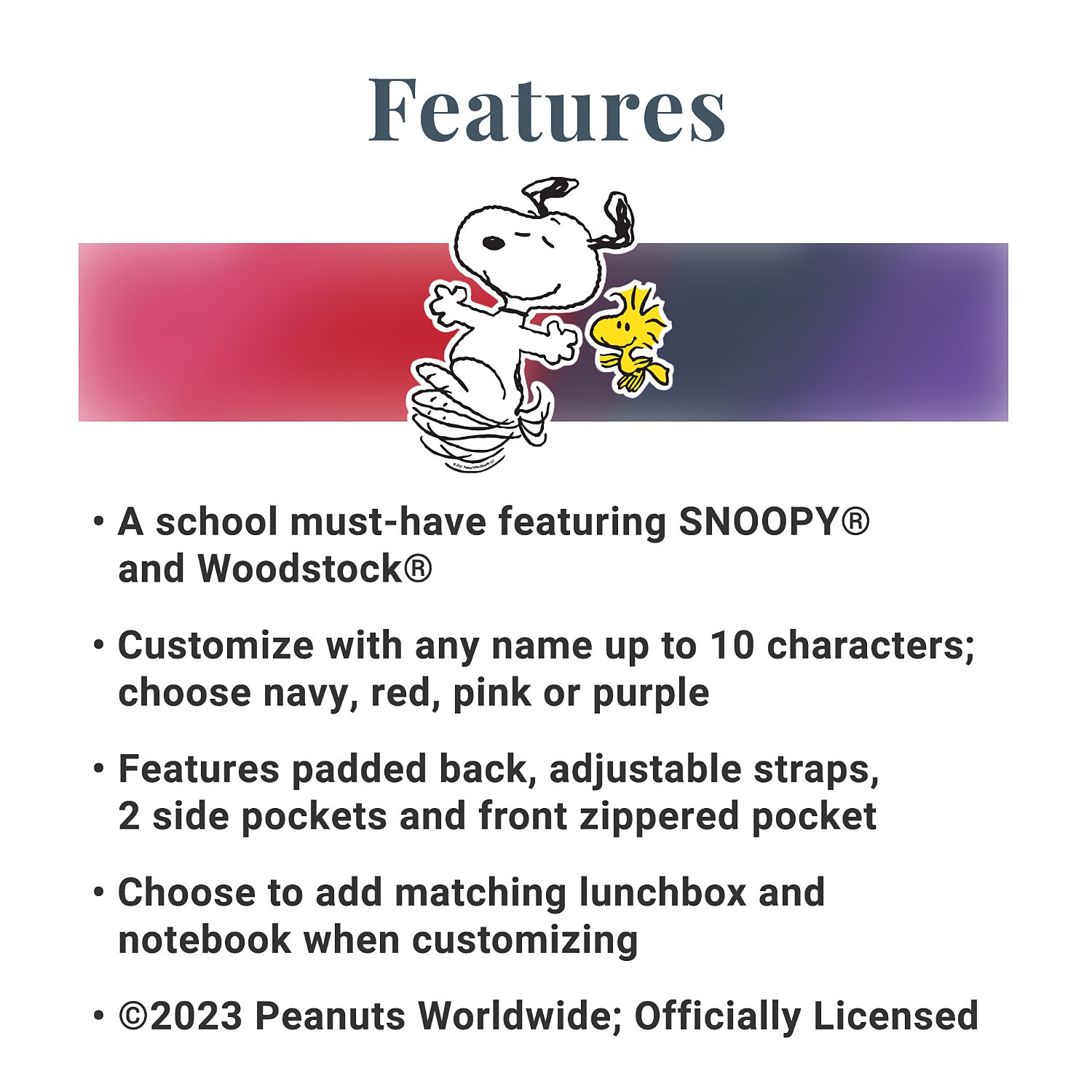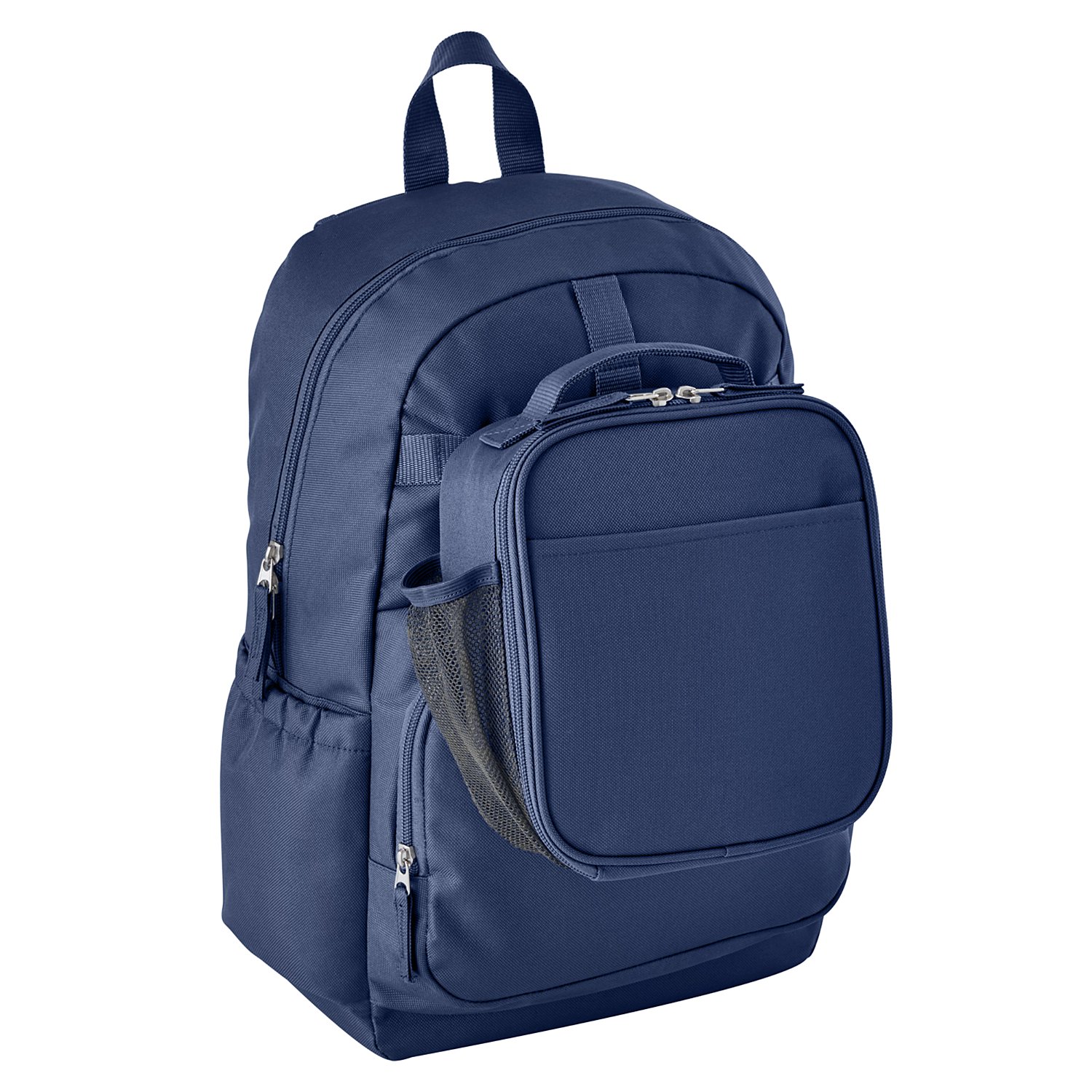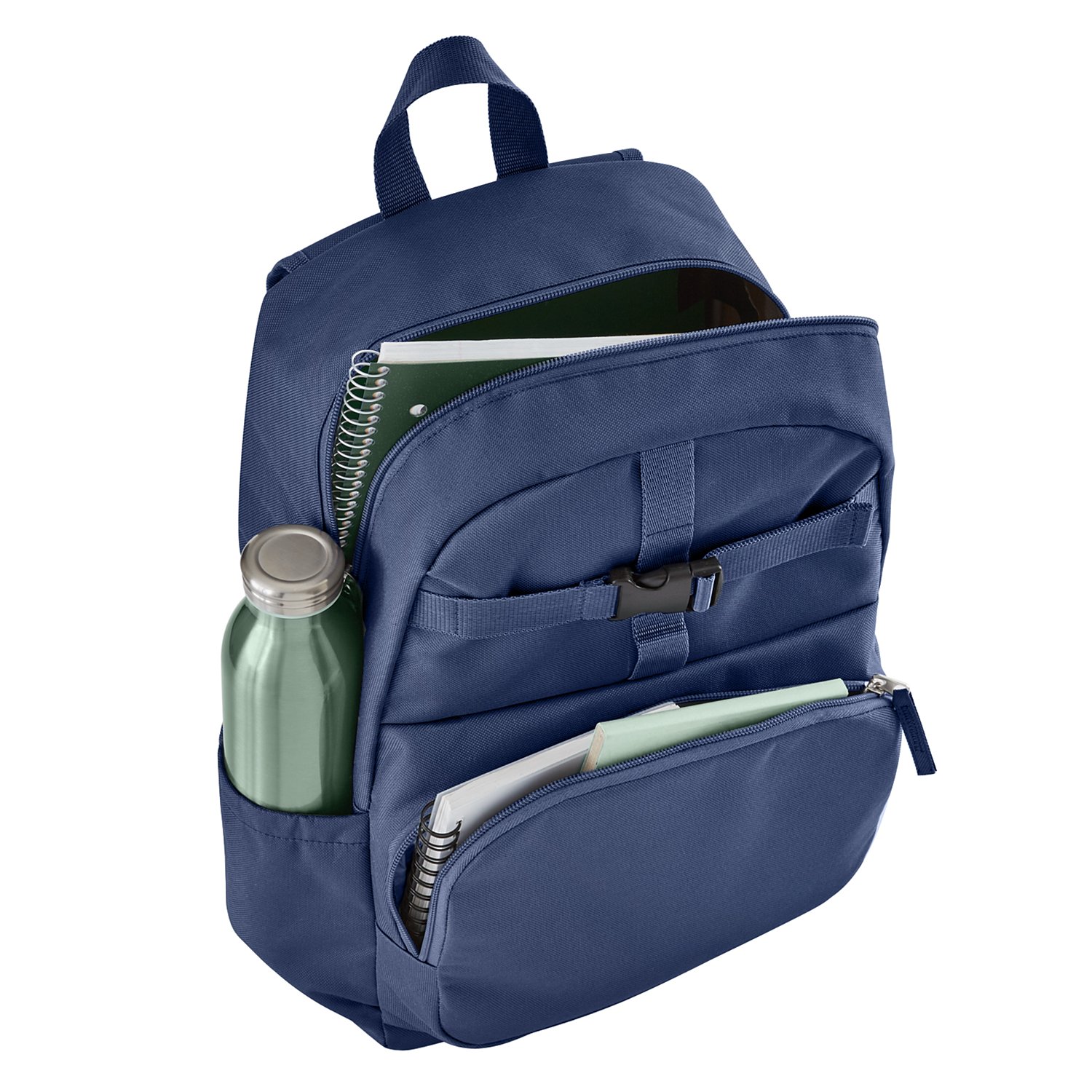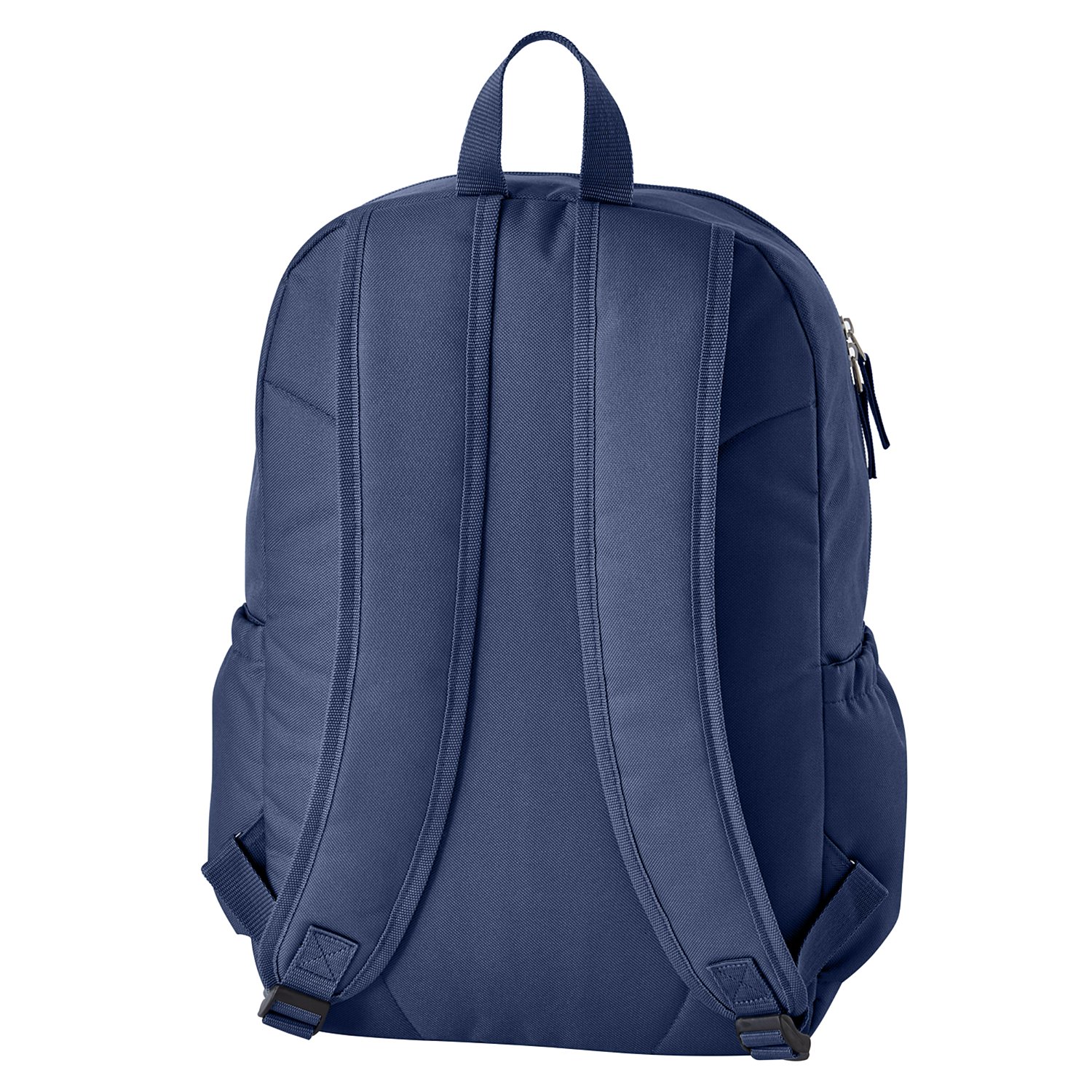 PEANUTS® Happy Dance Personalized Backpack Set - Navy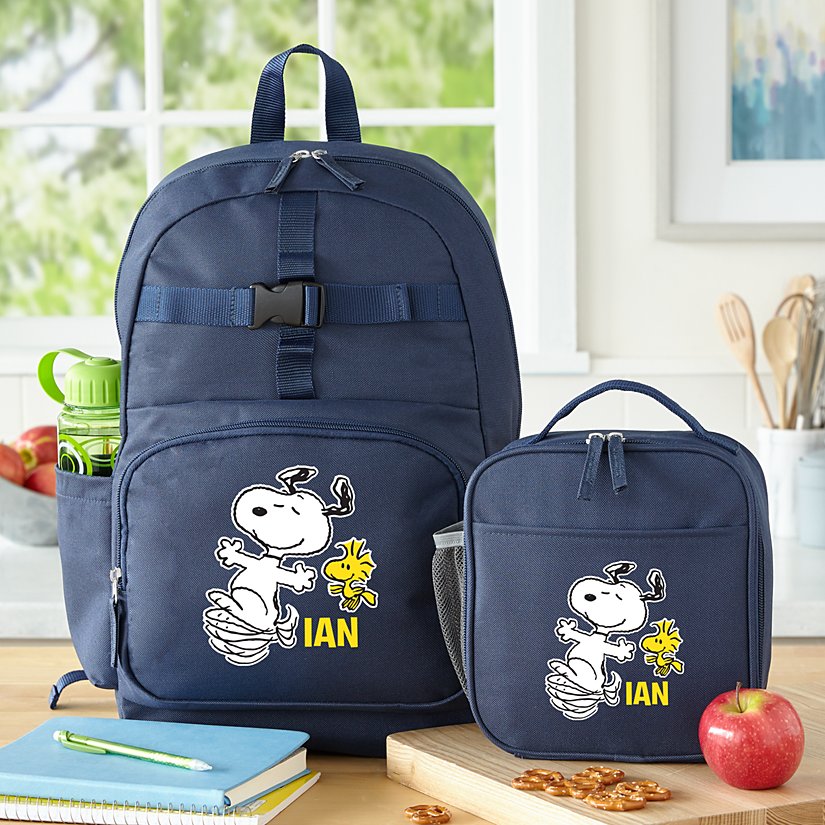 Product Description
What could be more exciting than a Happy Dance to get kids enthusiastic about school? With Snoopy™ and this entertaining backpack, children will be grinning from ear to ear all day long. It's also perfect for sleepovers at Grandma's house.
Personalize by adding a name with up to 10 characters
Crafted of polyester material
Backpack dimensions: 11.75"W x 5.75"D x 17.5"H; lunchbox dimensions: 7.5"W x 3.125"D x 8.25"H
Lunchbox includes food-safe, easy-to-clean lining, molded interior for hot/cold containers, inner and outer zip, and side mesh water bottle pockets
Available individually or as a set
©2023 Peanuts Worldwide
Officially Licensed

PEANUTS® Happy Dance Personalized Backpack Set - Navy
PERFECT GIFT GUARANTEE Your personalized gift or home decor item is guaranteed to delight! We'll make sure you're 100% satisfied, or your money back.
What could be more exciting than a Happy Dance to get kids enthusiastic about school? With Snoopy™ and this entertaining backpack, children will be grinning from ear to ear all day long. It's also perfect for sleepovers at Grandma's house.

Personalize by adding a name with up to 10 characters
Crafted of polyester material
Backpack dimensions: 11.75"W x 5.75"D x 17.5"H; lunchbox dimensions: 7.5"W x 3.125"D x 8.25"H
Lunchbox includes food-safe, easy-to-clean lining, molded interior for hot/cold containers, inner and outer zip, and side mesh water bottle pockets
Available individually or as a set
©2023 Peanuts Worldwide
Officially Licensed